Why People Run: Motivation Theory Applied to Diverse Migration
According to a United Nations report, 3.2% of world population or 258 million people, live in a country other than their country of birth. Between 1990 and 2017,the number of international immigrants increased by 69% or 105 million, with the majority of immigration taking place between 2005 to 2017. The phenomenon of cross-border immigration is an important aspect of international relations and modern life. People migrate from their country of origin for a variety of reasons: to avoid conflicts or violence, or distressed environmental challenges; to escape poverty, to provide better opportunities for their children, to reunite with families, to obtain a better education and to find employment. They face tough and challenging decisions and take life-threating risks to make a move domestically or across the borders.
Why do people migrate from their home country and what are the motivational factors that lead to such an unforeseeable journey? How do they choose their destination? This paper applies motivational theory to this migration. I investigate the personal, social, economic, and cultural variables that are the critical basis of these motivations. Europe, with 78 million immigrants, holds the 2nd place in the world, and Germany, with the most immigrants, holds the 1st place among European countries. More than 1.6 million new immigrants arrived in Germany in 2014 .I have employed motivation theory to immigrants in Germany in order to determine why people emigrate to other countries.
Motivation Theory
Abraham Maslow believes that a person's needs are the primary motivators for migration and categorized the need into the following five levels—physiological needs, safety needs, social needs, esteem needs, and self-actualization needs. I have used the typology of motivational theory developed by Tartakovsky and Schwarts, who validated their theory by applying it to a sample of 158 potential Jewish emigrants from Russia to Israel .They investigated three different theoretical motivations:"preservation (physical, social, and psychological security), self-development (personal growth in abilities, knowledge, and skills), and materialism (financial wellbeing, wealth)"2 to validate the theory.
They described preservation as the physical, social, and psychological security for them and their family. The psychological aspect of this theory is the motivation to protect the social identity of the self or family in the face of a threat. Preservation motivation expresses that when people fear that they no longer have appropriate security to protect their social identity in their home country, they are motivated to move somewhere else. Self-development motivation refers to the stimulation of personal growth, learning new skills, and acquiring new knowledge. The authors described "Self-development motivation to emigrate as the higher-order openness to change value type that emphasizes self-direction, creativity, challenge, and adventure in all aspects of life"(Tartakovsky and Schwartz. 2001). When people are faced with economic hardship, eager to advance their career or learn new skills, or want to obtain a higher level of education, they get motivated to move elsewhere to achieve their goals. Materialism motivation theory of emigration deals with financial wellbeing, wealth, and control over material resources. This motivation stimulates one's self-desire to enhance the economic and/or job situation. The authors stated that "Materialism motivation expresses the higher-order self-enhancement value type in the context of emigration. This value type emphasizes the pursuit of self-interest through attaining socially approved status, achievement, and control over resources.
People give great importance to more than one of the higher-order values expressed by motivation and may get induced by one of these motivations to emigrate. Additionally, millions of immigrants have arrived in Germany in search of a better life and to escape instability, insecurity, terrorism, poverty, and climate change in other European countries, Africa, Asia, and the Middle East. They risked their lives, and many spent their savings to reach the borders in Europe and then made their way to Germany.I have utilized motivational theory to determine the needs that drive people to migrate.
Application of Motivational Theory of Preservation
According to a report by the BBC, more than a million emigrants and refugees have crossed European borders either by sea or by land in the last decade from different parts of the world. Conflict and wars were the main drivers of a huge wave into Europe from Syria, Afghanistan, Iraq, Kosovo, Albania, Pakistan, Eritrea, Nigeria, Iran, and Ukraine (BBC, 2016).I have collected data from immigrants from Syria and Afghanistan to test the theory.
Yazgan, Utku, and Sirkeci in their article "Syrian Crisis and Migration "defined conflict as " a very broad sense which includes latent tensions and disagreements on the one end and goes to armed and violent clashes (e.g., wars) on the other"(Yazgan, Utku, and Sirkeci 2015). Their view is that migration takes place when there are discomforts, difficulties, restrictions, clashes, and, finally, violence and wars in the home country. In addition, when people face a threat or an environment of insecurity, they decide to move elsewhere.
More than 400,000 people have died from the conflict in Syria According to an article in The Washington Post, the Syrian government has launched numerous chemical weapon attacks against its citizens (Loveluck 2019). The security condition remains fragilein Deir ez-Zor region held by the Islamic State in Iraq and the Levant in Syria, and the lack of basic human needs has motivated people to flee. Similarly, the conflict in Afghanistan has cost the lives of more than 32,000 people since 2008 according to the United Nations. Furthermore, 2018 was the deadliest year with 3804 civilians killed in suicide bombings, targeted killings, and other operations. In addition, a weak central government, corrupt police and army, and increased crime rate are responsible for many un-recorded civilian casualties ("Civilian Deaths from Afghan Conflict in 2018 at Highest Recorded Level – UN Report" 2019). The situation in Afghanistan mostly impacts young educated adults, who are unemployed and don't feel safe in Afghanistan and, thus, are motivated to emigrate abroad.
I have collected data from several interviews with Afghan and Syrian refugees to validate the motivation for leaving their home countries. Of the refugees we spoke to, eight out of 10 fled Syria following an incident that made them fear for their safety. Many described arbitrary arrests by Syrian forces, the death of family or friends and the deteriorating security conditions in their neighborhoods.
•Tareq, a young refugee from Homs, told us he had no trust in the idea that Syria is safe to return to and spoke of his fears about the actions of Syrian military officers.
"I used to work as an undertaker in Syria. My job was to bury the martyrs," he said."When I saw what they had done to them, how they were cut up with knives—no way, there is no trust. Even if they secure everything we need, there is no trust," he added(Yahya 2018).
•Sana and her sisters were forced to live in one room for two weeks, as their home was destroyed around them. She says,"We left Syria one week ago. There were so many explosions…so we had to leave Syria. What do I remember of Syria? I remember two things—our house being bombed and not having any bread. Most of the houses were being hit. We had to stay in one room, all of us. The other rooms were being hit—(…). The bombs were hitting constantly, I was very scared."
•Yasmine talks of her fear:"I felt so afraid; I knew we could not move from that one room. There were 13 of us in total. We did not leave that room for two weeks. It was always so loud."All the sisters were gathered at home one day and they witnessed their father's killing. "My father left the room. I watched as my father was shot outside our home. I started to cry; I was so sad. We were living a normal life. We had enough food, now we depend on others. Everything changed for me that day," she says., ("Stories of Syrian Refugees" n.d.).
•Farah and Adnan led a comfortable, successful life in Syria. They had a large house overlooking the city, where they lived with their two children, Fathi, 3, and Zeinah, 1. Farah was hoping to return to school to continue her education, which she had put on hold after having her first child, and Adnan, an Arabic teacher, was pursuing a law degree. Their large, tight-knit family—Adnan has 8 sisters and 5 brothers and Farah has a large family as well—all lived nearby.Then, their house was seized by fighters because of its location. Soon after,it was destroyed. They were homeless, and the nearby cities were under attack as well. Before the bombings could start in their city, Farah and Adnan made the choice to leave their home in order to keep their children safe."My children were born in the city, and my whole family lived there, but we had to flee to Turkey during one of the outbreaks of fighting," said Farah. "If we hadn't left when we did, we would have been killed along with so many other people."
Farah, Adnan, and their children stayed in Turkey for one year before making the short but treacherous journey to Kos, Greece. Farah thought they would die on the boat crossing, and in Greece, hotels mistreated them, and they had to keep moving around. Farah estimates that they spent almost $1,400 on hotel rooms their first week in Kos. However, spending money on hotels is not their only worry. Both their children desperately needed to see a doctor. Save the Children is giving Fathi and Zeinah the emotional and psychical support they need, but their journey is far from over. Farah and Adnan are soon leaving Greece to make their way to Germany, a nearly 2,000 mile trek. Farah craves a place to call home."I want to believe we can have a secure and peaceful life again," she says.
The conditions in Syria and Afghanistan and the data collected from the interviews validate motivation theory of preservation, which expresses that when individuals fear that they no longer can protect themselves, their families, and their social identity in their home country, they are motivated to move to find security for their families.
Application of Motivational Theory of Self-development
Germany introduced a new immigration bill in 2001 with attractive economic elements when other European countries were contemplating to further restrict their immigration policies in the face of increased terrorism. After four years of intense negotiation between the different political parties in Germany, a law was passed that allows legal immigration of exceptionally skilled workers and self-employed people. In addition to attractive economic elements, the law would empower responsible officials to deport hate preachers and terror suspects. The law was mainly focused on addressing the shortage of highly skilled labor requested by many employers in Germany. This opportunity attracted hundreds of thousands of people from countries where economic opportunities were scarce and unemployment rates were high.
As many as 1.2 million people immigrated to Germany in 2013,with 755,000 or 62% of the total immigrants coming from the European Union (EU) itself to find better jobs, master their skills, or get higher education. Most of the 62% of immigrants were from Poland, where safety was not an issue. Poland had an unemployment rate of over 14% between 2010 and 2015, and the Polish considered Germany's new immigration law as an excellent opportunity to improve their economic situation.
Another immigration trend is the immigration of job seekers coming to Germany from the south of Europe. Due to high unemployment, especially amongst younger people, more and more qualified professionals are entering Germany. The number of Greek, Spanish, and Portuguese immigrants rose, with most having at least a college degree. The security situation in both East and South Europe is stable, and there is no evidence that people are leaving due to security issues. Data collected from the European immigrants in Germany shows that the motivation behind their decision was personal growth, knowledge, and higher skills. The motivation of the immigrants from Poland, Greece, Spain, and Portugal validates motivation theory of self-development. The theory states that self-development motivation to emigrate expresses the higher-order openness to change the value type that emphasizes self-direction, creativity, challenge, and adventure.
Motivation Theory of Materialism
Many European countries have created a special visa for those who would invest a significant amount in the country's economy. Germany's investor visa program provides incentives to encourage foreign investors to either start up a new business or invest in established businesses. Their reward would be citizenship as well as a passport that would allow them to travel, work, or live anywhere in Europe. Concerning Chinese investors emigrating to Europe, Wong and Primecz wrote, "We argue that these 'new migrants' are active entrepreneurs seeking new market opportunities, and many have served local market needs. It explores the development and nature of newly created Chinese enterprises by examining the opportunities arising from 'structural holes' in the economy."Additionally, they drew on the concept of mixed embeddedness as the crucial connection between social, economic, and cultural contexts, from which migrant enterprises emerge and into which they are embedded(Wong and Primecz 2011).
An estimated 200,000 Chinese immigrants live in Germany. While most of them came to Germany with labor visas, a large number of them are business owners who emigrated to Germany to expand their local businesses based in China. "The small but growing crop of newcomers is nothing like the immigrants who worked in restaurants in the 1980s and 1990s. They wear fine leather shoes, banter in German, shuttle between Europe and China, and hold MBAs and accounting and legal qualifications, said Rainer Gehnen, executive director of the German-Chinese Business Association." Numerous investments have been coming from China to Germany, and they need locally experienced legal, tax and management consultants and advisers. "Many service providers in Germany hire Chinese professionals to facilitate efficient communication with their Chinese business partners" ("Chinese Professionals Make Their Mark in Germany" 2013).The immigration of Chinese investors in Europe, in particular, Germany, validates the motivational theory of materialism, which deals with financial wellbeing, wealth, and control over material resources.
Conclusion
Data from Syrian, Afghans, Polish, and Chinese immigrants in Germany were critical to the investigation of general motivational theories of migration. I have applied three different theoretical motivations—motivational theory of preservation, motivational theory of self-development, and motivational theory of materialism—to the data and have confirmed the validity of all three theories. It means, moving forward, that ever more attention needs to be paid to motivation theory, across many other cases and diverse global regions, as it seems to have that magical intellectual quality of being both flexible and accurate.
Inequalities between ethnic groups are stark -UN report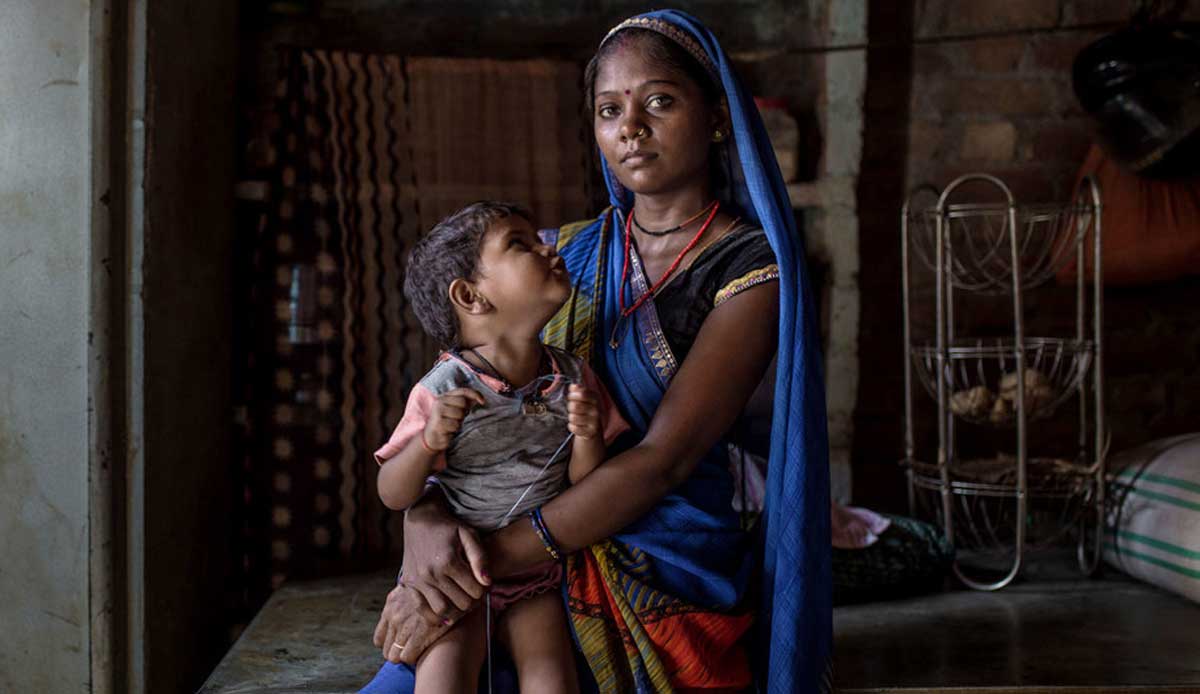 Differences in so-called multidimensional poverty among ethnic groups are consistently high across many countries, according to a new analysis released this Thursday.
The global Multidimensional Poverty Index (MPI), produced by the UN Development Programme (UNDP) and the Oxford Poverty and Human Development Initiative, also found that in nine specific ethnic groups surveyed, more than 90 per cent of the population is trapped in poverty.
In some cases, disparities across ethnic and racial groups are greater than across regions within a country. More than that, the disparities across the Index for ethnicity, is greater than that across all 109 countries, and all other variables tested.
Besides income, the Index measures poverty using various indicators, including poor health, insufficient education and a low standard of living.
The research for the report was conducted across 109 countries, covering 5.9 billion people, and presents an ethnicity/race/caste disaggregation, for 41 nations.
Regional differences
Within a country, multidimensional poverty among different ethnic groups can vary immensely.
For example, in Latin America, indigenous peoples are among the poorest. In Bolivia, indigenous communities account for about 44 per cent of the population, but represent 75 per cent of multidimensionally poor people.
The figures are also stark in India, where five out of six people in this situation were from "lower tribes or castes", according to UNDP.
Solutions
Proposing solutions for this problem, the authors point out the example of the two poorest ethnic groups in Gambia, that have roughly the same value in the Index, but have different deprivations, to show that different policy actions are needed to find effective solutions for different cases.
Focusing on gender, the report shows that, worldwide, about two-thirds of multidimensionally poor people, or 836 million, live in households where no woman or girl has completed at least six years of schooling.
Besides that, one-sixth of all people in this situation, about 215 million, live in households in which at least one boy or man has completed six or more years of schooling, but no girl or woman has.
The report also finds that these women and girls are at higher risk of suffering intimate partner violence.
Main findings
Across the 109 countries studied, a total of 1.3 billion people are multidimensionally poor.
About half of them, 644 million, are children under age 18; and nearly 85 percent live in Sub-Saharan Africa or South Asia. More than 67 percent live in middle-income countries.
Living in multidimensionally poverty can mean very different things.
Around 1 billion people, for example, are exposed to health risks due to solid cooking fuels, another billion live with inadequate sanitation, and another billion have substandard housing.
Around 788 million live in a household with at least one undernourished person, and about 568 million lack improved drinking water within a 30-minute roundtrip walk.
For UNDP Administrator, Achim Steiner, this is a reminder "of the need for a complete picture of how people are being affected by poverty, who they are and where they live."
Mr. Steiner also highlighted the COVID-19 pandemic factor, saying the international community is "still grappling to understand its full impacts."
Progress
Even though multidimensional poverty remains high, there were signs of progress in some countries, at least until the beginning of the pandemic.
Of the 80 nations and five billion people for which there is data over time, 70 reduced their Multidimensional Poverty Index in at least one period. The fastest changes happened in Sierra Leone and Togo.
The director of OPHI at the University of Oxford, Sabina Alkire, stressed the need to fix the structural inequalities that oppress and hinder progress.
For her, disaggregating multidimensional poverty data by ethnicity, race, caste and gender "unmasks disparities and forms a vital guide to policymakers to leave no one behind in the last decade for action."
Eurasian Women's Forum Focuses on Significant Questions in Women's World
On October 13-15, Saint Petersburg will host the Third Eurasian Women's Forum primarily to review how women have performed in men's dominated world, identify challenges and roadblocks on their way to gender equality and fight for higher social status and, of course, outline new strategic goals for the future.
Women have come a long way, indeed, since first their conference held 1986 in Beijing, China and resultantly declared March 8 – as International Women's Day marks annually throughout the world. Women have taken up the fight, sometimes collaborating with women-conscious men and thus paving the way up to the top echelon in all economic and social spheres. Women now have a structured organization from the grassroots, in all countries, and up to regional organizations and to the United Nations.
Eurasian Women, the largest women group in the region, meet at the initiative of Federation Council Speaker Valentina Matvienko. The first forum held in 2015, and the second in 2018. The forum is generally held under the aegis of the Inter-Parliamentary Assembly of the Commonwealth of Independent States (CIS) and the Federation Council of the Federal Assembly of the Russian Federation.
Its participants include female leaders from the CIS and other foreign countries, women representatives of executive government bodies, international organizations, business circles, the scientific community, public and charity organizations, and respected members of the international women's movements and associations.
This forum has won wide recognition as an effective mechanism of interaction and dialogue for women who are influencing social, political and economic decisions. It facilitates the growing participation of women's movements in resolving global challenges of our time.
The chosen theme of the third Forum "Women: A Global Mission in a New Reality" has much significance for today's world. Boosting international cooperation to enhance the role of women in order to meet the goals of sustainable development, forming women's agenda and new approaches to solving global problems in the new reality – these are the main objectives for participants and organizers.
The business programme of the third forum includes plenary and expert sessions organized by international organizations and associations, discussions, an offsite meeting of the Women 20 (W20), public and private sector talks, business dialogues, webinars, workshops, and business breakfasts and a number of other events.
The participants will devote key debates to the role of women in ensuring global security, the transition to new models of economic growth and social progress, overcoming the adverse consequences of the coronavirus pandemic, developing healthcare, balancing universal digitization, and addressing global environmental and climate problems.
Expert sessions will be for international organizations and associations. Those include field sessions of Women 20, the UN session on industrial development (UNIDO), the World Bank session, the BRICS Women's Business Alliance meeting, international club of APEC BEST AWARD winners and participants, and International Club of Women Regional Leaders.
For the first time, the Forum will feature meeting of the International Working Group of the Organization for Economic Co-operation and Development's Nuclear Energy Agency on improving gender balance in the nuclear energy industry.
Throughout the world, there is a growing demand for female leadership. Research has shown that companies with women on their boards of directors enjoy better results. As new skills requirements are emerging, so educational programmes for female leaders are becoming critical. The ability to share experience at an international level of implementing such programmes can help foster joint initiatives. This is also tur about women in political sphere.
In the face of global challenges, there is an increasing need for a new paradigm, along with a renewed focus on changing attitudes to women. Women have made an enormous contribution to efforts to improve health, raise life expectancy, and improve quality of life. These are the first role as women in the family, and this is unchangeable fact in the world.
The BRICS Women's Business Alliance was first presented at the 2nd Eurasian Women's Forum. The leaders of Brazil, India, China, Russia, and South Africa gave their unanimous support to the initiative, and adopted the declaration on the establishment of the alliance. Last year (2020) saw the official launch of the BRICS Women's Business Alliance.

The alliance seeks to implement multilateral cooperation projects aimed at consolidating and strengthening its role in the global economic agenda. The alliance's areas of focus include the development of innovation, healthcare, food and environmental security, an inclusive economy, the creative industries, and tourism.
Women have been forging alliances and ahead of this forum for instance, the Women's Business Association of the Federation of Indian Chambers of Commerce and Industry (FLO FICCI), considered as the largest women's business association in India, signed a memorandum of understanding with Russia. This collaboration aims at developing women's entrepreneurship, social communications and at creating favourable conditions for cooperation between business circles in Russia and India.
It plans promoting entrepreneurship and professional excellence through seminars, conferences, lectures, trainings, and other events aimed at encouraging and stimulating the involvement of the skills, experience, and energy of women in all sectors and at all levels of economic activity.
The Eurasian Women Association has so many programmes and projects with other women's groups and associations in the Eurasian region, in Asia, Africa, and Europe.
The Eurasian Women forum will be offline using modern formats such as video conferencing and online broadcast. This form will ensure the extended outreach and provide audience engagement. The interactive format will be in strict accordance with safety measures aimed at preventing the spread of Covid-19. It is drawn up by the organizing committee and in line with approved requirements from the World Health Organization.
Covid 19: Why International Relations Need The Anthropocene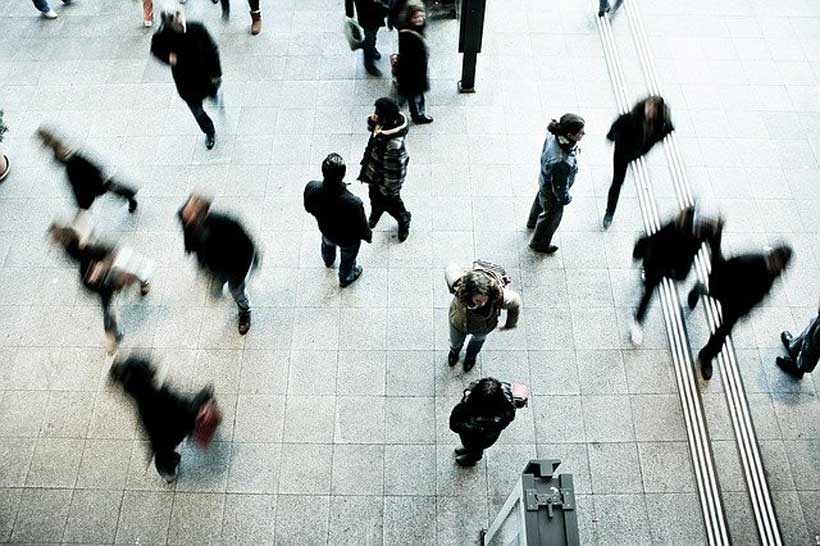 Anthropocene has generated intense and ongoing debate over the last decade. From seemingly diverse disciplines such as climatology, geology, philosophy, and the visual arts, scholars have taken up the task of thinking through the new Anthropocene epoch. This means pursuing various avenues of measurement, criticism, and reflection on the origins of the Anthropocene, its present character, and what kind of future it foretells. While geological evidence is still debated to officially state the existence of the Anthropocene, a large body of science has recently emerged that accepts its general premise – that humans are geological agents – and tries to figure out how and why it matters. Since the Anthropocene taught us about Earth science, it also reflects a return to humankind. At a fundamental level, it interferes with intellectual and psychological conceptions of who we are as human beings and how we relate to the world around us.
The term of the Athropocene actually is matter of ages on a geological scale, the time when humans have moved from the Holesen. According to the definition spoken by the creator of the term, the Anthropocene is an era in which humans are more powerful than nature. Paul Crutzen who first coined this in his book Anthropocene: A New Epoch in Earth's History, and also in further words Jason Moore in his article explaining the meaning of anthropocene actually has two purposes, the first Anthropocene is interpreted as a scientific concept and object in geological science, the second meaning is an idea that questions the truth and authenticity of natural science. Anthropocene in this second term questions the relationship between humans and non-humans. Furthermore, Anthropocene is a term that connects natural science and social science.
Anthropocene is actually a human crisis, each crisis leading the way out to a new state of stability. Anthropocene crisis is an ecological crisis and the ecological crisis is not something that happened suddenly, also cannot be fixed suddenly either. Since Rachel Carson's 1962 essay Silent Spring, the environmental crisis has become the most obvious crisis facing humanity. He states that humans are rapidly approaching many limits of what the biosphere and ecosystems tolerate.
Covid and the Anthropocene
One of the signs that we have entered the Anthropocene period is the emergence of many new zoonotic diseases. Although in the 2016 UNEP frontier report it was stated that environmental degradation and global warming would cause the emergence of many zoonotic diseases within duration of every four months, this of course could change more quickly. Zoonotic diseases in crude sense are diseases that originates from animals and with certain process and duration can infect humans through an intermediary (carrier host), which will then cause health problems for humans and even death.
In the last few decades, many zoonotic diseases have emerged, AIDS, Anthrax, Ebola and Malaria are zoonotic diseases that have hit several regions of the world. At least 60% of the 335 diseases that emerged between 1960 and 2004 were animal diseases. Until throughout 2002 to 2012, two types of had been epidemic, in 2002 SARS appeared in Guandong Province, China and caused the death of 800 people, which is 10% of the number of sufferers. After the SARS disease subsided, MERS disease appeared in Saudi Arabia. Until the end of 2019, a new virus appeared again in China which later became a pandemic, called Covid 19. Until now, it has not been totaled and it is estimated when it will really subside, because several countries are still fighting against it. The three viruses (SARS, MERS, and Covid 19 or n-Cov) are viruses of the same type, namely the Corona virus which often causes coughs and colds.
Even though there are debates and researchs are still being carried out to date, one of the articles published by Cristina O'Callaghan-Gordo and Joseph M. Anto entitled Covid-19: The Disease of Anthropocene, concluded that Covid-19 is a disease that is Anthropocene disease. This is stated by the discovery that the covid 19 virus was produced from the transmission of changes in the DNA/RNA structure of the virus that occurred due to environmental damage and human economic activities.
Covid 19 has changed the world more or less in the last two years, until now, although several countries in the world have been freed from the Covid 19 emergency status, several other countries are still recovering, and other part else still struggling. Covid 19 not only causes disease outbreaks and is the cause of death for many people around the world, but Covid 19 also ravages the global economy. Its presence is believed to be one of the typical diseases of the Anthropocene era. This is because Covid 19 is believed to be the result of human superiority over existing natural resources which then results in an imbalance in nature (virus growth) which further causes the imbalance to arise and develop diseases and viruses. About how and in detail this happened several scientists in the field of virology and the environment explained in their own language.
IR Studies and International Relations
As yet, it has remained largely absent from International Relations (IR) analysis. This is puzzling given the monumental stakes involved in tackling planetary change and the discipline's primary focus on crises. This silence may exist, however, as contemporary studies of international relations are disrupted by the Anthropocene, which shifts basic assumptions about how humans live in the midst of perpetual danger, danger, and risk. Since the end of World War II and the beginning of the Cold War, dramatic human-driven changes in the functioning of Earth's systems have occurred.
International Relations has largely not successful yet to engage the Anthropocene challenge, the abundance of information emerging showing the scale and type of impact humans are having on the world, this is no longer sustainable. Because of the reason above, International Relations must reconsider some of its core understandings, in particular the relationship between the normative categories of humanity, change, but also by the emerging awareness of Anthropocene entanglement. As Morgenthau has said, the 'struggle for power and peace' will not go away once the International Commission on Stratigraphy returns its verdict on whether we are now, officially, in the Anthropocene epoch. However, if International Relations remained attached to Holocene thought, defined most acutely as the separation of man from the world, it would be disastrous; both reflexively, and for the world. Further, Anthropocene that debated in International Relations was strongly influenced by the post-humanist and materialist schools of thought, after which it became a general trend to reject the destruction of nature. Regardless of the mutual commitment.
In his article, Cameron Harrington proves that the natural/cultural divide is at the heart of the liberal Enlightenment project is wrong. The Anthropocene also got rid of the liberal aspirations of progress and promises of protection, even on the contrary, the Anthropocene promoted the politics of adaptation of resilience which is a post-political form, where humans stop transforming living conditions and have to survive with what is.
The Anthropocene represents the potential failure of modern human societies to preserve and sustain themselves and other forms of life. All of this also reflects the failure of the International Relations assumption to think of a different world; not in the utopian sense of building a perfect political community, but thinking through the realization that we exist in a world far more complex, interactive and diverse than ever imagined in International Relations. The discipline of International Relations can no longer deny these interconnected risks, threats, and physical effects, or maintain an outdated image of a world built on a clean separation of people, nations, and global systems. Given its claim to research 'global', International Relations is no longer just a sub-discipline of political science and economics, but also geophysics. Discussing the various ways in which the Anthropocene and International Relations can coexist is no easy task.
International Relations has indeed made many contributions from researching the difficulties of building an effective environmental regime complex to the murky role of climate change in conflict, however, the absence of International Relations in contributing to the Anthropocene debate suggests something more complex and troubling, namely myopic tendencies. to see people, nature, and security, as divisible layers that meet each other instrumentally. Such views reflect past forms of modernism and materialism, which have contributed to the crisis in humanity today.
Therefore, the task of International Relations scientists will become even more difficult in the years to come. Given its history of depicting the uneven global process of modern politics, International Relations seems well placed to engage the Anthropocene, which emerged directly from that process. Furthermore, IR's commitment to tragedy as a political center is reflected in the 'apocalyptic tone' prevalent in Anthropocene studies. However, the Anthropocene also presented 'worldly' problems to International Relations. This forced International Relations to think about what is called mass murder: the danger to, and the potential end of the world. Such thinking is fundamentally complex and requires a broader and deeper level of ecological reflection than we see today.
Conclusion
The presence of Covid-19 is an alarm for humans that actually humans are currently not in the Holocene period anymore, but have shifted to the anthropocene period, a time when humans are so powerful towards nature that it produces a sustainable and serious impact that cannot be repaired in a short time. The study of International Relations in the Holocene period separated humans, society and nature. However, the Anthropocene is a time of connectedness and interaction between social and non-social. Natural science and social science are interconnected. Social interaction and nature become objects that cause each other. However, International Relations has contributed a lot and taught human security studies, cooperation, and many other things. What needs to be underlined is that, in this anthropocene era, International Relations is required to work hard to regenerate assumptions and theories that will and have been obsolete.