Why People Run: Motivation Theory Applied to Diverse Migration
According to a United Nations report, 3.2% of world population or 258 million people, live in a country other than their country of birth. Between 1990 and 2017,the number of international immigrants increased by 69% or 105 million, with the majority of immigration taking place between 2005 to 2017. The phenomenon of cross-border immigration is an important aspect of international relations and modern life. People migrate from their country of origin for a variety of reasons: to avoid conflicts or violence, or distressed environmental challenges; to escape poverty, to provide better opportunities for their children, to reunite with families, to obtain a better education and to find employment. They face tough and challenging decisions and take life-threating risks to make a move domestically or across the borders.
Why do people migrate from their home country and what are the motivational factors that lead to such an unforeseeable journey? How do they choose their destination? This paper applies motivational theory to this migration. I investigate the personal, social, economic, and cultural variables that are the critical basis of these motivations. Europe, with 78 million immigrants, holds the 2nd place in the world, and Germany, with the most immigrants, holds the 1st place among European countries. More than 1.6 million new immigrants arrived in Germany in 2014 .I have employed motivation theory to immigrants in Germany in order to determine why people emigrate to other countries.
Motivation Theory
Abraham Maslow believes that a person's needs are the primary motivators for migration and categorized the need into the following five levels—physiological needs, safety needs, social needs, esteem needs, and self-actualization needs. I have used the typology of motivational theory developed by Tartakovsky and Schwarts, who validated their theory by applying it to a sample of 158 potential Jewish emigrants from Russia to Israel .They investigated three different theoretical motivations:"preservation (physical, social, and psychological security), self-development (personal growth in abilities, knowledge, and skills), and materialism (financial wellbeing, wealth)"2 to validate the theory.
They described preservation as the physical, social, and psychological security for them and their family. The psychological aspect of this theory is the motivation to protect the social identity of the self or family in the face of a threat. Preservation motivation expresses that when people fear that they no longer have appropriate security to protect their social identity in their home country, they are motivated to move somewhere else. Self-development motivation refers to the stimulation of personal growth, learning new skills, and acquiring new knowledge. The authors described "Self-development motivation to emigrate as the higher-order openness to change value type that emphasizes self-direction, creativity, challenge, and adventure in all aspects of life"(Tartakovsky and Schwartz. 2001). When people are faced with economic hardship, eager to advance their career or learn new skills, or want to obtain a higher level of education, they get motivated to move elsewhere to achieve their goals. Materialism motivation theory of emigration deals with financial wellbeing, wealth, and control over material resources. This motivation stimulates one's self-desire to enhance the economic and/or job situation. The authors stated that "Materialism motivation expresses the higher-order self-enhancement value type in the context of emigration. This value type emphasizes the pursuit of self-interest through attaining socially approved status, achievement, and control over resources.
People give great importance to more than one of the higher-order values expressed by motivation and may get induced by one of these motivations to emigrate. Additionally, millions of immigrants have arrived in Germany in search of a better life and to escape instability, insecurity, terrorism, poverty, and climate change in other European countries, Africa, Asia, and the Middle East. They risked their lives, and many spent their savings to reach the borders in Europe and then made their way to Germany.I have utilized motivational theory to determine the needs that drive people to migrate.
Application of Motivational Theory of Preservation
According to a report by the BBC, more than a million emigrants and refugees have crossed European borders either by sea or by land in the last decade from different parts of the world. Conflict and wars were the main drivers of a huge wave into Europe from Syria, Afghanistan, Iraq, Kosovo, Albania, Pakistan, Eritrea, Nigeria, Iran, and Ukraine (BBC, 2016).I have collected data from immigrants from Syria and Afghanistan to test the theory.
Yazgan, Utku, and Sirkeci in their article "Syrian Crisis and Migration "defined conflict as " a very broad sense which includes latent tensions and disagreements on the one end and goes to armed and violent clashes (e.g., wars) on the other"(Yazgan, Utku, and Sirkeci 2015). Their view is that migration takes place when there are discomforts, difficulties, restrictions, clashes, and, finally, violence and wars in the home country. In addition, when people face a threat or an environment of insecurity, they decide to move elsewhere.
More than 400,000 people have died from the conflict in Syria According to an article in The Washington Post, the Syrian government has launched numerous chemical weapon attacks against its citizens (Loveluck 2019). The security condition remains fragilein Deir ez-Zor region held by the Islamic State in Iraq and the Levant in Syria, and the lack of basic human needs has motivated people to flee. Similarly, the conflict in Afghanistan has cost the lives of more than 32,000 people since 2008 according to the United Nations. Furthermore, 2018 was the deadliest year with 3804 civilians killed in suicide bombings, targeted killings, and other operations. In addition, a weak central government, corrupt police and army, and increased crime rate are responsible for many un-recorded civilian casualties ("Civilian Deaths from Afghan Conflict in 2018 at Highest Recorded Level – UN Report" 2019). The situation in Afghanistan mostly impacts young educated adults, who are unemployed and don't feel safe in Afghanistan and, thus, are motivated to emigrate abroad.
I have collected data from several interviews with Afghan and Syrian refugees to validate the motivation for leaving their home countries. Of the refugees we spoke to, eight out of 10 fled Syria following an incident that made them fear for their safety. Many described arbitrary arrests by Syrian forces, the death of family or friends and the deteriorating security conditions in their neighborhoods.
•Tareq, a young refugee from Homs, told us he had no trust in the idea that Syria is safe to return to and spoke of his fears about the actions of Syrian military officers.
"I used to work as an undertaker in Syria. My job was to bury the martyrs," he said."When I saw what they had done to them, how they were cut up with knives—no way, there is no trust. Even if they secure everything we need, there is no trust," he added(Yahya 2018).
•Sana and her sisters were forced to live in one room for two weeks, as their home was destroyed around them. She says,"We left Syria one week ago. There were so many explosions…so we had to leave Syria. What do I remember of Syria? I remember two things—our house being bombed and not having any bread. Most of the houses were being hit. We had to stay in one room, all of us. The other rooms were being hit—(…). The bombs were hitting constantly, I was very scared."
•Yasmine talks of her fear:"I felt so afraid; I knew we could not move from that one room. There were 13 of us in total. We did not leave that room for two weeks. It was always so loud."All the sisters were gathered at home one day and they witnessed their father's killing. "My father left the room. I watched as my father was shot outside our home. I started to cry; I was so sad. We were living a normal life. We had enough food, now we depend on others. Everything changed for me that day," she says., ("Stories of Syrian Refugees" n.d.).
•Farah and Adnan led a comfortable, successful life in Syria. They had a large house overlooking the city, where they lived with their two children, Fathi, 3, and Zeinah, 1. Farah was hoping to return to school to continue her education, which she had put on hold after having her first child, and Adnan, an Arabic teacher, was pursuing a law degree. Their large, tight-knit family—Adnan has 8 sisters and 5 brothers and Farah has a large family as well—all lived nearby.Then, their house was seized by fighters because of its location. Soon after,it was destroyed. They were homeless, and the nearby cities were under attack as well. Before the bombings could start in their city, Farah and Adnan made the choice to leave their home in order to keep their children safe."My children were born in the city, and my whole family lived there, but we had to flee to Turkey during one of the outbreaks of fighting," said Farah. "If we hadn't left when we did, we would have been killed along with so many other people."
Farah, Adnan, and their children stayed in Turkey for one year before making the short but treacherous journey to Kos, Greece. Farah thought they would die on the boat crossing, and in Greece, hotels mistreated them, and they had to keep moving around. Farah estimates that they spent almost $1,400 on hotel rooms their first week in Kos. However, spending money on hotels is not their only worry. Both their children desperately needed to see a doctor. Save the Children is giving Fathi and Zeinah the emotional and psychical support they need, but their journey is far from over. Farah and Adnan are soon leaving Greece to make their way to Germany, a nearly 2,000 mile trek. Farah craves a place to call home."I want to believe we can have a secure and peaceful life again," she says.
The conditions in Syria and Afghanistan and the data collected from the interviews validate motivation theory of preservation, which expresses that when individuals fear that they no longer can protect themselves, their families, and their social identity in their home country, they are motivated to move to find security for their families.
Application of Motivational Theory of Self-development
Germany introduced a new immigration bill in 2001 with attractive economic elements when other European countries were contemplating to further restrict their immigration policies in the face of increased terrorism. After four years of intense negotiation between the different political parties in Germany, a law was passed that allows legal immigration of exceptionally skilled workers and self-employed people. In addition to attractive economic elements, the law would empower responsible officials to deport hate preachers and terror suspects. The law was mainly focused on addressing the shortage of highly skilled labor requested by many employers in Germany. This opportunity attracted hundreds of thousands of people from countries where economic opportunities were scarce and unemployment rates were high.
As many as 1.2 million people immigrated to Germany in 2013,with 755,000 or 62% of the total immigrants coming from the European Union (EU) itself to find better jobs, master their skills, or get higher education. Most of the 62% of immigrants were from Poland, where safety was not an issue. Poland had an unemployment rate of over 14% between 2010 and 2015, and the Polish considered Germany's new immigration law as an excellent opportunity to improve their economic situation.
Another immigration trend is the immigration of job seekers coming to Germany from the south of Europe. Due to high unemployment, especially amongst younger people, more and more qualified professionals are entering Germany. The number of Greek, Spanish, and Portuguese immigrants rose, with most having at least a college degree. The security situation in both East and South Europe is stable, and there is no evidence that people are leaving due to security issues. Data collected from the European immigrants in Germany shows that the motivation behind their decision was personal growth, knowledge, and higher skills. The motivation of the immigrants from Poland, Greece, Spain, and Portugal validates motivation theory of self-development. The theory states that self-development motivation to emigrate expresses the higher-order openness to change the value type that emphasizes self-direction, creativity, challenge, and adventure.
Motivation Theory of Materialism
Many European countries have created a special visa for those who would invest a significant amount in the country's economy. Germany's investor visa program provides incentives to encourage foreign investors to either start up a new business or invest in established businesses. Their reward would be citizenship as well as a passport that would allow them to travel, work, or live anywhere in Europe. Concerning Chinese investors emigrating to Europe, Wong and Primecz wrote, "We argue that these 'new migrants' are active entrepreneurs seeking new market opportunities, and many have served local market needs. It explores the development and nature of newly created Chinese enterprises by examining the opportunities arising from 'structural holes' in the economy."Additionally, they drew on the concept of mixed embeddedness as the crucial connection between social, economic, and cultural contexts, from which migrant enterprises emerge and into which they are embedded(Wong and Primecz 2011).
An estimated 200,000 Chinese immigrants live in Germany. While most of them came to Germany with labor visas, a large number of them are business owners who emigrated to Germany to expand their local businesses based in China. "The small but growing crop of newcomers is nothing like the immigrants who worked in restaurants in the 1980s and 1990s. They wear fine leather shoes, banter in German, shuttle between Europe and China, and hold MBAs and accounting and legal qualifications, said Rainer Gehnen, executive director of the German-Chinese Business Association." Numerous investments have been coming from China to Germany, and they need locally experienced legal, tax and management consultants and advisers. "Many service providers in Germany hire Chinese professionals to facilitate efficient communication with their Chinese business partners" ("Chinese Professionals Make Their Mark in Germany" 2013).The immigration of Chinese investors in Europe, in particular, Germany, validates the motivational theory of materialism, which deals with financial wellbeing, wealth, and control over material resources.
Conclusion
Data from Syrian, Afghans, Polish, and Chinese immigrants in Germany were critical to the investigation of general motivational theories of migration. I have applied three different theoretical motivations—motivational theory of preservation, motivational theory of self-development, and motivational theory of materialism—to the data and have confirmed the validity of all three theories. It means, moving forward, that ever more attention needs to be paid to motivation theory, across many other cases and diverse global regions, as it seems to have that magical intellectual quality of being both flexible and accurate.
Reasons Behind Women Inequality in Pakistan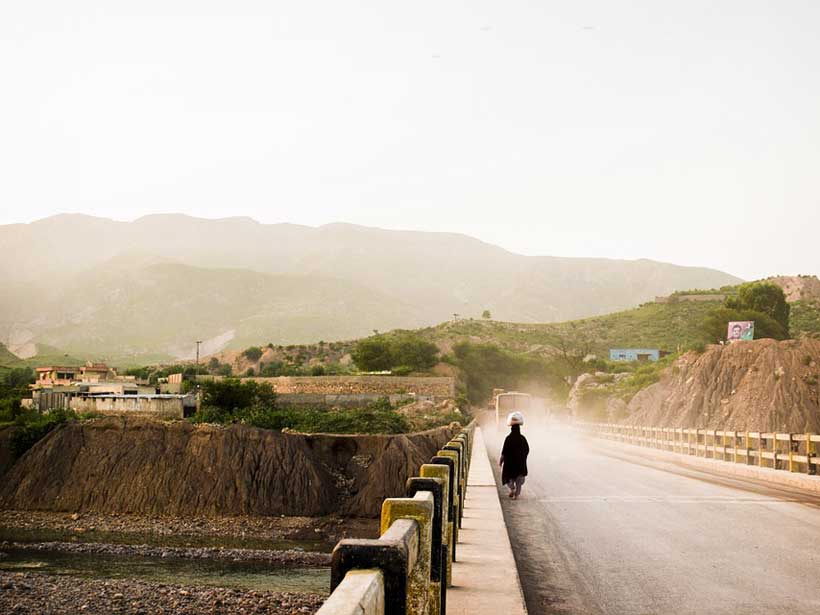 There is much availability of literature that portrays the issues of women inequality along with explaining the suffering of women at the hands of the male partner of society, particularly in Pakistan. Pakistan is a country where women are deprived of their fundamental rights in a male-dominated society which creates a sense of inequality within the country. There is also much reality that male has always remained dominant over female counterpart since the evolution of the world and with the passage of time changes came into the societies but the changes were accepted by some societies and neglected by other ones. The societies which adopted the change and led towards the path of development and progress or modernization are considered the most developed and sophisticated nations of the world which some extent have also given much equality to women as compared to the nations of Asia and the Africa continent.
Multiple feminist moments are working throughout the world for the rights and equality of women. It was 1909 when the first time international women day was observed in America. The basic theme of women's day always remains the equality of women for a good, healthy, happy, and balanced society. Furthermore, it is insisted that gender equality is the only way to boost economic and social development and better society; therefore it is the responsibility of both males and females to play their part in the role of the progress and development of the society. Thousand years before Aristotle explained that women have an equal right to be happy as men have. According to him, such a society cannot remain happy where women are not happy and independent. If one looks at the employment ratio of males and females in every walk of life within Pakistan, it can be observed that the ratio of males is more than women which shows the gender inequality within the society.
There are multiple stereotypes and old traditions practiced in Pakistani society for a long period because of which women are not considered equal to men. For instance, the first and foremost reason is the physical structure of men, it is considered that men are physically strong than women so being a strong and brave they are superior to women but with the invention of technology, innovation, science, and globalization this idea of superiority and physically strong has become null and void because it has made women do each work which men can do. But this stereotype has been practiced within society since long therefore it has taken roots in the minds of people even such a level that women their selves have accepted this socially constructed idea which has created many difficulties for bringing gender equality. In a present globalized and developed world, women can also contribute to every field in which men can contribute and it is practiced throughout the world particularly in most of the nations of European and American continents.
Second, mostly the source of income has remained in the hands of male counterparts especially in societies like Pakistan it is expected that who has the source income one keeps the dominant position in the family because of economic matters. Today, half of the population of the world consisted of females for that it is very necessary to involve women in every field for the progress and development of society. For running the society smoothly and peacefully, the role and engagement of women in every walk of life are too important because the nations which are considered the most developed, peaceful and sophisticated throughout the world have mostly removed the gender discrimination and inequality along with giving women various rights as men enjoy.
The Thing which is considered most important for gender equality is that women have to work hard for eliminating the stereotypes and old traditions within the society along with changing their mentality and thinking of being weak and less active than men. Moreover, there is the presence of such things which portray women as a weak counterpart of society like the fear of women from small things for instance insects and animals, it looks a trivial thing but hugely effects the minds of people which shows that women need men for their security and safety. Therefore, it is important for women that they should avoid any activity which portrays the weak image of them. It also influences the minds of men, who also mentally accept that women need male protection rather women should do such actions and activities which make their personality more strong and brave. If anyone wants to bring the change that change starts from the minds of people because if people mentally accept the anything, it is considered the first step towards the change. Therefore, it is high time for the suppressed women of Pakistan to contribute to eliminating the stereotypes followed and practiced against them.
Covid-19 Might not be the End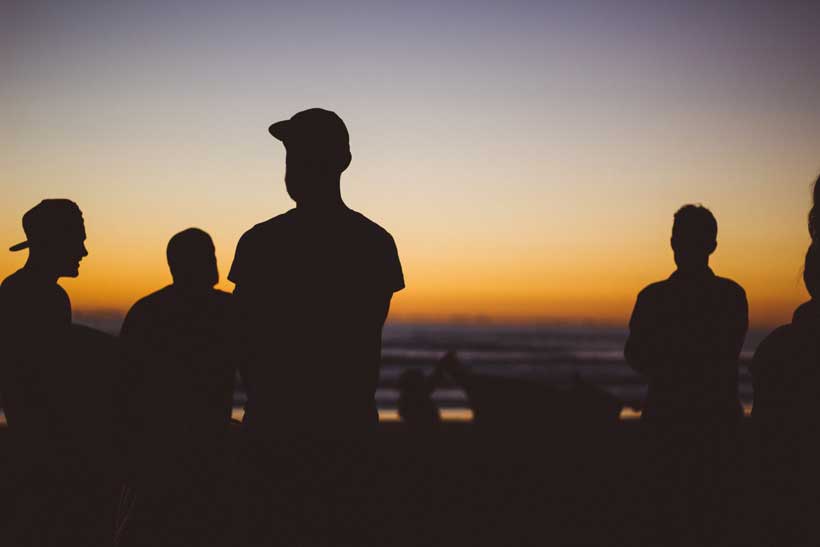 The world seems to be oblivious when it comes to the non-traditional security paradigms hence certain natural cycles repeat overtime. So is the case with pathogens or viruses and epidemics or pandemics. Countermeasures are taken for known threats whereas the unknown threats are studied and then often brought to the global consciousness. Although, viruses are known and being studied but not often brought to global consciousness due to the overshadowing global political and corporate structure. The world is having a Curve of History where an infectious disease will alter the course of future global political dynamics.
As the world is seeking an end to this Covid-19 pandemic, another reality is obscured from us that is that even it ends it might not be. In this interconnected and extra globalized world where human mobility is irrepressible, it gives a very apt environment to any viral infection to transform itself from just a disease to an epidemic and then to a pandemic. In this regard, humans have themselves become a potential weapon and that too in biological in nature. Despite being caused due to human activity, they undergo a hibernation period after some time or mutate into mild form but after causing a catastrophe.
In 1980, the year when WHO celebrated that it has successfully uprooted the world's biggest killer of human history, i.e., smallpox which devoured over 500million people only in the 20thcentury. It was the only disease the world had overcome. People started to contemplate that science would overcome epidemics and pandemics. But then the situation got worse as SARS, MERS, EBOLA, SWINE, ZIKA were on the waiting list. It might have been a different scenario if rather focusing that science will do all the work there would have been an understanding regarding why and how pandemics resurface time and time again.
Today, as we are stampeding in the 21st century, the world has become more globalized. Due to overpopulation and mobility, human bodies easily became incubators for diseases. Since most of the viruses live in living organisms, it is difficult to overcome these diseases.
With unprecedented growth in population, it became a need to boost up production lines of food to keep the global cogs rolling. Moreover, another factor which added fuel to fire was human crossing the natural limits. In order to accommodate, the encroachment of jungles began disturbing the wildlife cycles. When jungles started getting bulldozed these animals started to invade human territory as we did theirs, bringing in the viruses as well. This urbanization played to be lucrative ground for the spread, from wild to poultry than to humans. One such thing was swine flu in 2009 which was caused by H1-N1, a Sub-type of influenza-A virus. It caused around 575,000 deaths in its first year of circulation.
Another aspect to be mentioned is our insatiable lust for more which has caused a serious threat to us in form of climate change. As the temperature of the Earth is rising constantly due to human activity the ice caps are melting rapidly too. In August of 2016, a boy died in Serbia and the cause was anthrax. The disease which humans have thought to have gone into a hibernation cycle. Not only this more than 2300 reindeer died due to this outbreak. The prime cause of that outbreak was the melting of permafrost and a dead infected carcass got exposed. A noteworthy point is that on poles the dead do not decompose rather preserve under layers of ice.
WHO has estimated that a global temperature increase of 2-3 oC will increase the number of people who are at risk of malaria by around 3-5% or several hundred million. In 2018, malaria alone killed around 405,000 people. Another epidemic that was caused by misquotes was the Zika outbreak in Latin America, primarily Brazil. What did it cost? A generation effected by microcephalia and other disorders.
It has been estimated that in the last three decades, 30 new diseases have emerged which have the potential to become pandemics. Now it the questions isn't IF a disease shape-shifts into a pandemic? But WHEN a disease would become pandemic? While the globe is in a fray with Covid-19 some diseases have undergone to be endemic like AIDs which has infected around 37 million people over the globe while humans seems to be in despair.
It is high time for us to have a wakeup call. Being at the pinnacle of civilization, it is indeed a rudiment for a glimmering future to work on solutions. The consequence of such outbreaks is not just death but social and global collapse. It is time that the world focus on preparedness rather post-outbreak measure. It is time that we shift our focus from traditional to nontraditional threats, from nukes to biosciences. It is high time to spend much of our defense budget on nontraditional security threats or we would not even survive to see the traditional ones.
Coronavirus the Catalyst of Shaping the Global Integrated Space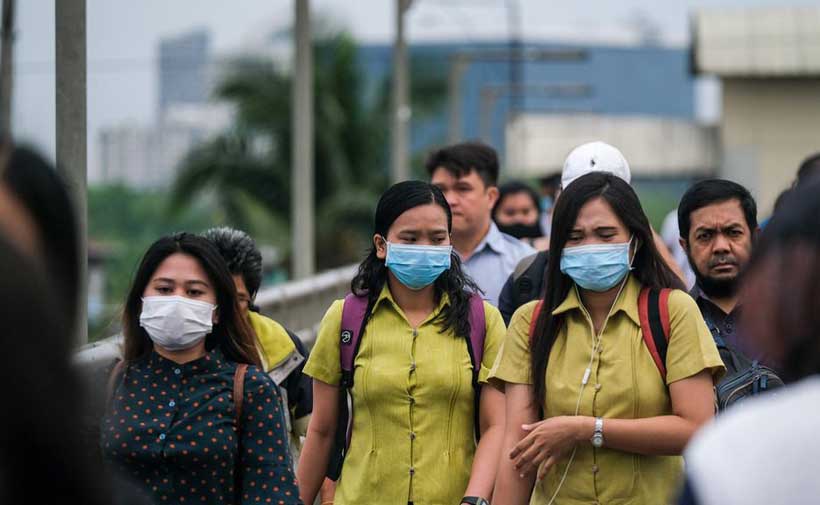 When we look at Earth planet, we see many geographical spaces that have been divided into different puzzles in different forms and formats, and boundaries within national boundaries, ethnic boundaries, ideological boundaries, developed and undeveloped boundaries and thousands of other types of boundaries have divided it. In other words, our integrated world has become a fragmented world through numerous natural and synthetic boundaries, and actors in every geographic space have made extensive efforts to prevent competitive strategies and sometimes with preventing collaborative and interactive strategies with other spaces will provide the ground for moving to geographic space. In this range, national spaces are of greater importance and priority. In these spaces, every government is making every effort to regulate the space for its citizens, which is a space-based organization that has the following characteristics: security (at different levels; biological and human sustainability). Over the past centuries, this strategy has been at the core of countries and has been prioritized by organizing their own geographical areas, and each government has made every effort to improve its geographic space and productivity.
After the Second World War, with the formation of the United Nations and with the advent of globalization, the ground for increased intergovernmental cohesion was developed and countries became economically and partially politically interdependent and interconnected. As this connection increased, the scope for increasing the linkage between geographic spaces expanded globally, and in addition to the strategy of organizing the interior, countries also partially developed the strategy of organizing the global space. In addition, human rights, environmental issues, and climate change (global warming) added the linkage between countries and geographical spaces, and strategies for organizing a more prominent global space were followed by actors. Despite the increasing interconnectedness of geographic spaces around the world, governments have sometimes been concerned to some extent with the reduction of their geographic space in favor of the organization of global space, skeptical and shifting priorities, and in some cases, such as the exit of Trump from the Paris treaty we see that national strategies (reorganizing the country space) have again become a top priority for countries and little attention has been paid to global reorganization strategies. Because the actors of national spaces express for themselves the mentality that our geographical spaces with tight boundaries can guide us towards a secure, developed, meaningful space, and the actions and issues of other and global communication spaces, not to us.
In the meantime, the advent of coronavirus has made a difference in the global space, and as a catalyst it has simply re-emphasized global unity in all aspects. Coronavirus, in contrast to previous ones, such as globalization, which was more economic in nature, climate change that was gradual and subtle, and others had prominent features such as security in terms of security of life, economic, social, and so on, has rapid and wide diffusion speed, ability to cross international borders and more. Coronavirus has simply shown that national geographic spaces are interconnected and interact with one another, simply influencing one another. Accordingly, the only strategy in preventing it is no longer responding to the arrangement of national geographic space for governments, and cannot be helpful. In order to regulate the space of their countries, governments must be able to explain national strategies along with strategies to organize the global space.
All in all, the universe has become a cohesive whole, shaking the whole space and shaking it with the slightest impact on a local space. The more these strategies in national spaces can accommodate and maintain in global space as a whole, certainly challenges and issues such as coronavirus can less shake the world. It should be kept in mind, however, that this is not inconsistent with what I have termed Coronavirus and the resurgence of frontiers, since it is a globalization issue.