Why People Run: Motivation Theory Applied to Diverse Migration
According to a United Nations report, 3.2% of world population or 258 million people, live in a country other than their country of birth. Between 1990 and 2017,the number of international immigrants increased by 69% or 105 million, with the majority of immigration taking place between 2005 to 2017. The phenomenon of cross-border immigration is an important aspect of international relations and modern life. People migrate from their country of origin for a variety of reasons: to avoid conflicts or violence, or distressed environmental challenges; to escape poverty, to provide better opportunities for their children, to reunite with families, to obtain a better education and to find employment. They face tough and challenging decisions and take life-threating risks to make a move domestically or across the borders.
Why do people migrate from their home country and what are the motivational factors that lead to such an unforeseeable journey? How do they choose their destination? This paper applies motivational theory to this migration. I investigate the personal, social, economic, and cultural variables that are the critical basis of these motivations. Europe, with 78 million immigrants, holds the 2nd place in the world, and Germany, with the most immigrants, holds the 1st place among European countries. More than 1.6 million new immigrants arrived in Germany in 2014 .I have employed motivation theory to immigrants in Germany in order to determine why people emigrate to other countries.
Motivation Theory
Abraham Maslow believes that a person's needs are the primary motivators for migration and categorized the need into the following five levels—physiological needs, safety needs, social needs, esteem needs, and self-actualization needs. I have used the typology of motivational theory developed by Tartakovsky and Schwarts, who validated their theory by applying it to a sample of 158 potential Jewish emigrants from Russia to Israel .They investigated three different theoretical motivations:"preservation (physical, social, and psychological security), self-development (personal growth in abilities, knowledge, and skills), and materialism (financial wellbeing, wealth)"2 to validate the theory.
They described preservation as the physical, social, and psychological security for them and their family. The psychological aspect of this theory is the motivation to protect the social identity of the self or family in the face of a threat. Preservation motivation expresses that when people fear that they no longer have appropriate security to protect their social identity in their home country, they are motivated to move somewhere else. Self-development motivation refers to the stimulation of personal growth, learning new skills, and acquiring new knowledge. The authors described "Self-development motivation to emigrate as the higher-order openness to change value type that emphasizes self-direction, creativity, challenge, and adventure in all aspects of life"(Tartakovsky and Schwartz. 2001). When people are faced with economic hardship, eager to advance their career or learn new skills, or want to obtain a higher level of education, they get motivated to move elsewhere to achieve their goals. Materialism motivation theory of emigration deals with financial wellbeing, wealth, and control over material resources. This motivation stimulates one's self-desire to enhance the economic and/or job situation. The authors stated that "Materialism motivation expresses the higher-order self-enhancement value type in the context of emigration. This value type emphasizes the pursuit of self-interest through attaining socially approved status, achievement, and control over resources.
People give great importance to more than one of the higher-order values expressed by motivation and may get induced by one of these motivations to emigrate. Additionally, millions of immigrants have arrived in Germany in search of a better life and to escape instability, insecurity, terrorism, poverty, and climate change in other European countries, Africa, Asia, and the Middle East. They risked their lives, and many spent their savings to reach the borders in Europe and then made their way to Germany.I have utilized motivational theory to determine the needs that drive people to migrate.
Application of Motivational Theory of Preservation
According to a report by the BBC, more than a million emigrants and refugees have crossed European borders either by sea or by land in the last decade from different parts of the world. Conflict and wars were the main drivers of a huge wave into Europe from Syria, Afghanistan, Iraq, Kosovo, Albania, Pakistan, Eritrea, Nigeria, Iran, and Ukraine (BBC, 2016).I have collected data from immigrants from Syria and Afghanistan to test the theory.
Yazgan, Utku, and Sirkeci in their article "Syrian Crisis and Migration "defined conflict as " a very broad sense which includes latent tensions and disagreements on the one end and goes to armed and violent clashes (e.g., wars) on the other"(Yazgan, Utku, and Sirkeci 2015). Their view is that migration takes place when there are discomforts, difficulties, restrictions, clashes, and, finally, violence and wars in the home country. In addition, when people face a threat or an environment of insecurity, they decide to move elsewhere.
More than 400,000 people have died from the conflict in Syria According to an article in The Washington Post, the Syrian government has launched numerous chemical weapon attacks against its citizens (Loveluck 2019). The security condition remains fragilein Deir ez-Zor region held by the Islamic State in Iraq and the Levant in Syria, and the lack of basic human needs has motivated people to flee. Similarly, the conflict in Afghanistan has cost the lives of more than 32,000 people since 2008 according to the United Nations. Furthermore, 2018 was the deadliest year with 3804 civilians killed in suicide bombings, targeted killings, and other operations. In addition, a weak central government, corrupt police and army, and increased crime rate are responsible for many un-recorded civilian casualties ("Civilian Deaths from Afghan Conflict in 2018 at Highest Recorded Level – UN Report" 2019). The situation in Afghanistan mostly impacts young educated adults, who are unemployed and don't feel safe in Afghanistan and, thus, are motivated to emigrate abroad.
I have collected data from several interviews with Afghan and Syrian refugees to validate the motivation for leaving their home countries. Of the refugees we spoke to, eight out of 10 fled Syria following an incident that made them fear for their safety. Many described arbitrary arrests by Syrian forces, the death of family or friends and the deteriorating security conditions in their neighborhoods.
•Tareq, a young refugee from Homs, told us he had no trust in the idea that Syria is safe to return to and spoke of his fears about the actions of Syrian military officers.
"I used to work as an undertaker in Syria. My job was to bury the martyrs," he said."When I saw what they had done to them, how they were cut up with knives—no way, there is no trust. Even if they secure everything we need, there is no trust," he added(Yahya 2018).
•Sana and her sisters were forced to live in one room for two weeks, as their home was destroyed around them. She says,"We left Syria one week ago. There were so many explosions…so we had to leave Syria. What do I remember of Syria? I remember two things—our house being bombed and not having any bread. Most of the houses were being hit. We had to stay in one room, all of us. The other rooms were being hit—(…). The bombs were hitting constantly, I was very scared."
•Yasmine talks of her fear:"I felt so afraid; I knew we could not move from that one room. There were 13 of us in total. We did not leave that room for two weeks. It was always so loud."All the sisters were gathered at home one day and they witnessed their father's killing. "My father left the room. I watched as my father was shot outside our home. I started to cry; I was so sad. We were living a normal life. We had enough food, now we depend on others. Everything changed for me that day," she says., ("Stories of Syrian Refugees" n.d.).
•Farah and Adnan led a comfortable, successful life in Syria. They had a large house overlooking the city, where they lived with their two children, Fathi, 3, and Zeinah, 1. Farah was hoping to return to school to continue her education, which she had put on hold after having her first child, and Adnan, an Arabic teacher, was pursuing a law degree. Their large, tight-knit family—Adnan has 8 sisters and 5 brothers and Farah has a large family as well—all lived nearby.Then, their house was seized by fighters because of its location. Soon after,it was destroyed. They were homeless, and the nearby cities were under attack as well. Before the bombings could start in their city, Farah and Adnan made the choice to leave their home in order to keep their children safe."My children were born in the city, and my whole family lived there, but we had to flee to Turkey during one of the outbreaks of fighting," said Farah. "If we hadn't left when we did, we would have been killed along with so many other people."
Farah, Adnan, and their children stayed in Turkey for one year before making the short but treacherous journey to Kos, Greece. Farah thought they would die on the boat crossing, and in Greece, hotels mistreated them, and they had to keep moving around. Farah estimates that they spent almost $1,400 on hotel rooms their first week in Kos. However, spending money on hotels is not their only worry. Both their children desperately needed to see a doctor. Save the Children is giving Fathi and Zeinah the emotional and psychical support they need, but their journey is far from over. Farah and Adnan are soon leaving Greece to make their way to Germany, a nearly 2,000 mile trek. Farah craves a place to call home."I want to believe we can have a secure and peaceful life again," she says.
The conditions in Syria and Afghanistan and the data collected from the interviews validate motivation theory of preservation, which expresses that when individuals fear that they no longer can protect themselves, their families, and their social identity in their home country, they are motivated to move to find security for their families.
Application of Motivational Theory of Self-development
Germany introduced a new immigration bill in 2001 with attractive economic elements when other European countries were contemplating to further restrict their immigration policies in the face of increased terrorism. After four years of intense negotiation between the different political parties in Germany, a law was passed that allows legal immigration of exceptionally skilled workers and self-employed people. In addition to attractive economic elements, the law would empower responsible officials to deport hate preachers and terror suspects. The law was mainly focused on addressing the shortage of highly skilled labor requested by many employers in Germany. This opportunity attracted hundreds of thousands of people from countries where economic opportunities were scarce and unemployment rates were high.
As many as 1.2 million people immigrated to Germany in 2013,with 755,000 or 62% of the total immigrants coming from the European Union (EU) itself to find better jobs, master their skills, or get higher education. Most of the 62% of immigrants were from Poland, where safety was not an issue. Poland had an unemployment rate of over 14% between 2010 and 2015, and the Polish considered Germany's new immigration law as an excellent opportunity to improve their economic situation.
Another immigration trend is the immigration of job seekers coming to Germany from the south of Europe. Due to high unemployment, especially amongst younger people, more and more qualified professionals are entering Germany. The number of Greek, Spanish, and Portuguese immigrants rose, with most having at least a college degree. The security situation in both East and South Europe is stable, and there is no evidence that people are leaving due to security issues. Data collected from the European immigrants in Germany shows that the motivation behind their decision was personal growth, knowledge, and higher skills. The motivation of the immigrants from Poland, Greece, Spain, and Portugal validates motivation theory of self-development. The theory states that self-development motivation to emigrate expresses the higher-order openness to change the value type that emphasizes self-direction, creativity, challenge, and adventure.
Motivation Theory of Materialism
Many European countries have created a special visa for those who would invest a significant amount in the country's economy. Germany's investor visa program provides incentives to encourage foreign investors to either start up a new business or invest in established businesses. Their reward would be citizenship as well as a passport that would allow them to travel, work, or live anywhere in Europe. Concerning Chinese investors emigrating to Europe, Wong and Primecz wrote, "We argue that these 'new migrants' are active entrepreneurs seeking new market opportunities, and many have served local market needs. It explores the development and nature of newly created Chinese enterprises by examining the opportunities arising from 'structural holes' in the economy."Additionally, they drew on the concept of mixed embeddedness as the crucial connection between social, economic, and cultural contexts, from which migrant enterprises emerge and into which they are embedded(Wong and Primecz 2011).
An estimated 200,000 Chinese immigrants live in Germany. While most of them came to Germany with labor visas, a large number of them are business owners who emigrated to Germany to expand their local businesses based in China. "The small but growing crop of newcomers is nothing like the immigrants who worked in restaurants in the 1980s and 1990s. They wear fine leather shoes, banter in German, shuttle between Europe and China, and hold MBAs and accounting and legal qualifications, said Rainer Gehnen, executive director of the German-Chinese Business Association." Numerous investments have been coming from China to Germany, and they need locally experienced legal, tax and management consultants and advisers. "Many service providers in Germany hire Chinese professionals to facilitate efficient communication with their Chinese business partners" ("Chinese Professionals Make Their Mark in Germany" 2013).The immigration of Chinese investors in Europe, in particular, Germany, validates the motivational theory of materialism, which deals with financial wellbeing, wealth, and control over material resources.
Conclusion
Data from Syrian, Afghans, Polish, and Chinese immigrants in Germany were critical to the investigation of general motivational theories of migration. I have applied three different theoretical motivations—motivational theory of preservation, motivational theory of self-development, and motivational theory of materialism—to the data and have confirmed the validity of all three theories. It means, moving forward, that ever more attention needs to be paid to motivation theory, across many other cases and diverse global regions, as it seems to have that magical intellectual quality of being both flexible and accurate.
Joker &the Pathology of Violence
JOKER, director Todd Phillips and renowned actor Joaquin Phoenix's new take on an infamous comic book villain, will hit the big screen this weekend. It has garnered prestigious awards (such as the Golden Lion), laudatory critic reviews & is expected to attract hordes of eager moviegoers. However, JOKER has also inspired ominous think-pieces from publications such as The Atlantic and Vox. Additionally, the US military and the NYPD have expressed concern that the film could inspire violence.
These detractors of JOKER are arguing that the film glorifies "incel violence" and is thus likely to inspire acts as incel violence. This logic has been used ad nauseam to condemn everything from comic books, to video games, to martial arts, to Marilyn Manson to hip-hop. No credible study has proven that art that portrays violence causes real-world violence. Some people may point out that extreme outliers, like white-supremacist music, could cause violence. However, it would be more logical to argue the opposite: people who compose and listen to white-supremacist music were already enmeshed in a violent ideology. Likewise, genocidal propaganda tends not to focus on explicitly glorifying violence for violence's sake, but in portraying groups of people as sub-human (Tutsis being compared to roaches, Jews being portrayed as greedy and treasonous, etc.). It's thus a process of long, gradated inculcation. As Nazi propaganda chief Joseph Goebbels realized, there's no reverse-Ludovico Technique that can magically turn people into killing machines by quickly showing them a two-hour film.
Now, it is true that a few violent criminals have cited works of art as inspiration for their actions. This is statistically inevitable, but insignificant. There are bound to be a few outliers who have bizarre interpretations on art, just as there are a few people who have been inspired to commit acts of terrorism based on personal interpretations of religion or politics. It's no more logical to suggest that we ban violent video games or art because of mass shootings than to suggest we ban Buddhism because of Aum Shinrikyo's gas attack on the Tokyo subway, or that we should ban Irish patriotism because of the IRA. Furthermore, some violent lunatics have been inspired by works of art, such as John Lennon's killer citing Catcher in the Rye, that aren't even violent in nature. Clearly, the people who commit mass killings are incredibly unhinged individuals who are in a violent frame of mind, regardless of what media they consume. Likewise, 99.99% of people who play FPS games or who watch slasher flicks aren't going to go on a shooting rampage or create a torture dungeon in their basement.
To return things to JOKER itself, the film in no way "glorifies" violence. For starters, half of the violence is inflicted on the main character (the "incel hero"); there are two scenes where The Joker gets jumped mercilessly and a third scene where he gets sucker-punched in the face. The violent acts that The Joker himself commits are portrayed in a very gruesome manner (in one scene with The Joker and a neighbor of his, the violence isn't even shown, but is merely implied). When The Joker bashes someone's head in or shoots someone point-blank, there are no crass jokes, inspirational music or voiceovers quoting The Art of War. The plotline doesn't imply any justification for the killings. When someone gets killed in the film, audience-goers don't hoot and holler like they would in a screening of a zombie film or a Nazi-revenge flick like Inglorious Basterds. Rather, there is an awkward pall of silence in the theater at the nihilistic spectacle.
JOKER makes it very clear that the title character's violence is motivated by nothing but his utter insanity. The Joker descends into a killing machine after being released from an asylum and after he stops taking seven different psych meds (which weren't helping him much, anyway). When being interviewed, he admits that he isn't compelled by any ideology whatsoever. Rather, The Joker literally views the act of killing as a joke.
Nor does The Joker gain any tangible reward for his violence; he gets fired from his job, arrested, hit by an ambulance and committed to an asylum as a direct result of his actions. Joaquin Phoenix's character gets a thrill from the media coverage that his killings elicit (and a standing ovation from fellow thugs in the film's penultimate scene), but that not's a real reward, but rather a feeling that many real-life killers in fact get when they are portrayed in the news. For instance, the as-yet unidentified Zodiac Killer literally played games with Bay Area news outlets, sending them letters that boasted about his kills, contained cryptic puzzles and threatened to blow up a school bus if he didn't receive even more media attention. Many other serial killers who were apprehended were found to have hoarded newspaper clippings that documented their crimes. Similarly, coverage of a mass shooting often inspires "copycat mass shootings". The takeaway from this is that the media should be careful about inadvertently turning stories about mass shootings and terror attacks into personal biographies of the killer. When covering these kinds of attacks, some news outlets, like The Young Turks and The David Pakman Show, deliberately choose to blur the killers' faces and avoid naming them, so as not to give the killers the attention that they wanted to garner and to avoid inspiring other violently-deranged individuals who crave attention.
The fact that JOKER doesn't merely portray the villain as an Evil-Incarnate caricature doesn't mean that it is therefore glorifying violence. The audience is meant to sympathize with The Joker when he get jumped without warning or when he talks about the crippling depression that he has felt for literally his entire life. There are scenes showing The Joker comforting his mother and entertaining sick children. The mere fact that The Joker is portrayed as a full human being, good traits and bad traits, doesn't mean the film is justifying how he releases his violent rage. No human is evil 100% of the time: there is no villain who tortures hamsters 24 hours a day, 7 days a week. It is only by studying the causes of violent criminals' various motivations that we can ever hope to ebb the tide of violence. Most violent criminals have suffered from childhood abuse, childhood poverty, a missing parental figure, bullying and/or mental illness (The Joker had to deal with all five of these traumas). By empathizing with these plights, we can create programs (drug treatment programs, stamping out bullying in school, removing children from abusive households, etc.) that can reduce violent crime.
It's not comfortable to acknowledge that history's most evil people had humanity or that societal norms (like persecuting people, tolerating child abuse or underfunding mental illness and addiction treatment programs) can fuel violence. It's evident that Todd Phillips, through his direction and screenplay, and Joaquin Phoenix, through his tortured portrayal of The Joker, meant to give us a glimpse into the mind of a demented killer, not so we can sympathize with the protagonist's brutal violence, but so we can sympathize with the myriad factors that drove the protagonist to criminal insanity. The nearly uniform media portrayals of mentally-ill individuals as Pure Evil only serves to misinform the public and to scare those suffering from mental disorders from seeking help. Hopefully, the discussions being generated by JOKER will encourage people to learn more about complex diseases like schizophrenia and to be more proactive in reaching out to loved ones who are displaying signs of mental anguish.
Women outnumber men in higher education but gender stereotyped subject choices persist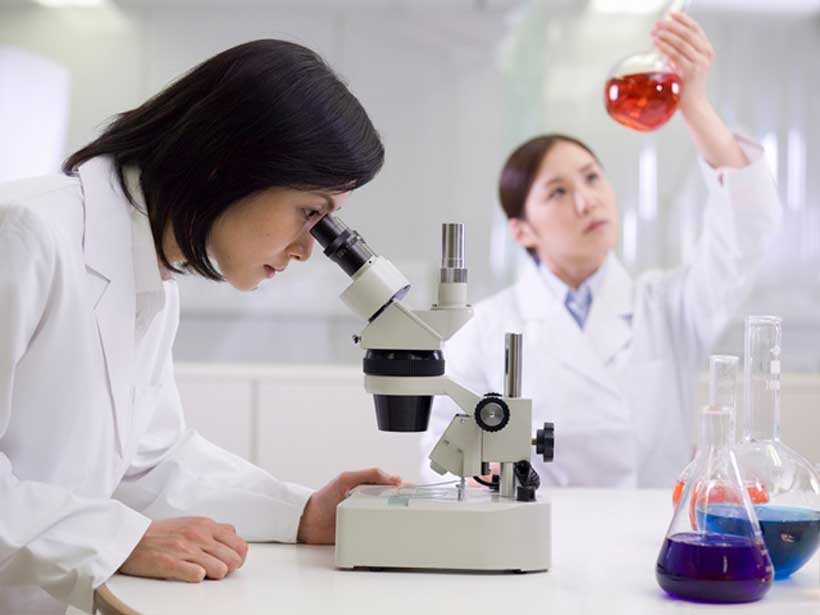 Education is essential to achieving gender equality. From the earliest schooling to the highest levels of post-graduate study, education influences the opportunities that can shape people's lives.
This is why education and training of women is one of the 12 critical areas of concern in the Beijing Platform for Action, while target 4.5 of the Sustainable Development Goals (SDGs) calls for the elimination of gender disparities in education by 2030.
In the UNECE region girls tend to outperform boys in terms of learning outcomes in schools, and women outnumber men in tertiary education (university level and beyond) in almost all countries of the region.
Women remain in the minority, however, as students of stereotypically "masculine" subjects such as ICT and engineering, although in recent years they have begun slowly gaining ground.
Tertiary level graduates
In 39 out of the 47 UNECE countries with data, more than 55 per cent of tertiary graduates are women. Iceland has the highest share, with 66 per cent women. Seven countries are close to gender parity, with the share of women ranging from 48 to 55 per cent, and only in Uzbekistan are women in a clear minority, with 38 per cent of tertiary graduates.
After decades of increase in women's participation in higher education, women substantially outnumbered men among tertiary level graduates in most countries by 2012. Since then, women's share has declined in 32 out of the 47 countries with data. Whilst in Azerbaijan and Turkey fewer than half of tertiary graduates were women in 2012, more women have entered tertiary education in these countries since and the 2017 data already show gender parity there.
Subject choices of women and men
The subjects studied at tertiary level by women and men can reflect stereotypes of "masculine" and "feminine" subject areas. Some subjects may be preferred by potential employers and may affect occupational segregation once graduates enter the labour market. Information and Communication Technologies (ICT) and Engineering, Manufacturing and Construction (EMC) are two broad groups of subjects where male students have historically predominated.
Women remain a minority among ICT students in the UNECE region, with percentages ranging from 11 in Belgium to 33 in Greece. The four countries with the largest share of women among ICT students are all in the Balkan region. Among students of EMC, the share of women is somewhat higher, but still falls far short of parity, ranging from 14 per cent in Georgia to 44 per cent in North Macedonia.
In both of these subject groups, the recent trend shows small gains for women in some countries but reductions in others. Overall, progress towards gender equality in these two typically male-dominated subject areas is uneven and slow.
UNECE Beijing+25 Regional Review Meeting
Progress in achieving gender equality in education will be one of the areas in focus at the upcoming Beijing+25 Regional Review Meeting for the UNECE region, with a particular emphasis on how women and girls can enter currently male-dominated fields.
The Beijing Declaration and Platform for Action of 1995 (Beijing Platform for Action) is the most ambitious road map for the empowerment of women and girls everywhere. In 2020, it will be 25 years since the Beijing Platform for Action outlined how to overcome the systemic barriers that hold women back from equal participation in all areas of life.
The Beijing+25 Regional Review Meeting (29-30 October 2019) will take stock of where the UNECE region stands on keeping the promises of the Beijing Platform for Action. Bringing together government representatives and key stakeholders from the UNECE region, the meeting will tackle a number of obstacles that keep girls and women from realizing their full potential. UNECE is joining forces with the UN Women Regional Office for Europe and Central Asia to deliver a two-day multi-stakeholder meeting to exchange concrete policies to accelerate the realization of gender equality. The outcomes of the meeting will feed into the global review of the Beijing Platform for Action taking place at the sixty-fourth session of the Commission on the Status of Women in New York from 9 to 20 March 2020.
Call for Action from Leaders and Business on Violence against Women
Spiralling levels of violence against women in Africa require immediate action from governments and businesses, including tangible measures to create safe spaces, experts from across the continent told the World Economic Forum on Africa today.
Protesters in South Africa have taken to the streets and social media to demand action, following the rape and murder of a Cape Town university student who was attacked in a post office. Uyinene Mrwetyana was just the latest of many victims of brutal assaults in a region where approximately 45% of women and girls over 14 years have experienced physical or sexual violence.
"I'm dumbfounded by the idea that we can continue with business as usual," said Namhla Mniki-Mangaliso, Director of African Monitor, who urged technology companies to take a lead in delivering solutions. "It would take a click of a finger for a tech company to say we are going to deploy a software that can assist us with an emergency response system for poor women in South Africa free of charge."
The potential for technology to help in the fightback highlights the need for businesses to think creatively, given that cyberbullying can also contribute to discrimination in the first place. Mniki-Mangaliso said the wider business community should also step up to the plate by backing a gender-based fund to address the deep-rooted problems behind the rising tide of physical and sexual assaults.
Hafsat Abiola-Costello, President and Chief Executive Officer of the Women in Africa Initiative, said Africa could learn from China, where decisive action was taken to ban harmful practices like foot binding and polygamy. African governments, by contrast, too often fail to enforce bans on polygamy or genital mutilation, thereby reinforcing a culture of discrimination against women that becomes embedded from childhood.
The failure to protect women is not just a moral issue; it also comes with a high economic cost. "Who drives African communities? It's our women. Our women can drive Africa's development, if given the chance, if protected, if their rights are respected," Abiola-Costello said. "Africa missed the first industrial revolution, we missed the second, we missed the third. If we don't address this issue, we will miss the fourth."
Obiageli Katryn Ezekwesili, who spearheaded the #BringBackOurGirls campaign in Nigeria and is a fellow of the Robert Bosch Academy, said calls for women to help drive African development will simply ring hollow if violence is not addressed. "The world lacks the moral pedestal to stand on to ask girls to aspire if we cannot have the back of those who are vulnerable," she said.
With 16,000 deaths due violence against in women every year in South Africa alone, Akudo Anyanwu, Associate Dean at Johns Hopkins University, said: "Our presidents and the leaders in government need to come out and take a position. We need to have our leaders come out and call crimes a crime."