The Perilous Migration of Birds through Cities
How many birds flying into buildings die,
Thinking the glass reflection is the sky. — with a nod to Kansas poet Madeleine Aaron
Bird migration is a wondrous and majestic phenomenon. One may witness flocks of colorful songbirds sweeping the skies, geese gliding in a V-shape of beautiful symmetry, or a great hawk soaring above and diving for prey at 120 miles per hour.
About half of all birds in the world migrate, and even the smallest may travel remarkably long distances. Incredibly, the tiny hummingbird can fly nonstop 600 miles over the Gulf of Mexico. Some round-trip migrations can wind their way for as long as 44,000 miles.
Most songbirds migrate at night, and nocturnal travel makes their journey particularly perilous in light of human development. Birds face many obstacles along the way, including extreme weather events and lack of habitat. Yet, one particularly tragic and preventable peril remains: human-made structures.
Scientists estimate an astounding upper-level figure of 1 billion birds that die in the U.S. each year from building collisions. Making matters worse, 40 percent of the world's bird species are already in decline. In the last decade alone, four birds became extinct and four more are "on the verge of extinction." Nearly one in five bird species in Europe is at risk of extinction.
Artificial light from buildings draws migratory birds like a beckoning siren, luring them toward lit cities where skyscraper glass reflections are plentiful and deadly. What appear to be skies and trees turn out to be deceptive reflections, and as the birds glide toward the images, they slam into glass. Many are killed instantly, while some are seriously wounded.
Scientists at the Cornell Lab of Ornithology have investigated light pollution and bird migration patterns in major U.S. cities to determine where collision risks are highest. They report that the median light exposure to birds in cities is 24 times higher than the countrywide average. Chicago tops the list of dangerous U.S. cities for birds, followed by Houston and Dallas. This is true for both fall and spring migrations. Other dangerous metropolises include New York, Minneapolis, St. Louis and Los Angeles.
The central region of the U.S. happens to be a superhighway for bird migrations. Every spring and fall, over 5 million migrating birds comprised of 250 species pass over Chicago, where the city's glass skyscrapers and artificial light become a death trap. Scientists from the Field Museum in Chicago have been counting dead birds at just one building (McCormick Place) since 1978. By 2002, the numbers had totaled 29,842 birds from 140 species. Chicago clearly has to be a major focus for conservation efforts during migration periods, as should the other hazardous cities identified in the study.
Another useful lesson from the Cornell study is one of timing, and this can help birds in many geographic regions of the U.S. Particularly crucial is the ability to pinpoint specifically when the birds face the greatest risks in each region. Fine-tuning the weeks when help is most needed can have a substantial impact on saving birds.
Researchers discovered that while a migration may continue over a six-month period, it "occurs in sporadic waves," with the vast majority of birds passing through dangerous locales on just a few nights. Half of all migratory birds each season passed a metro location on approximately 7 to 10 nights during their migrations. This means helping birds, even for a period as short as a week, can have a significant impact. Really though, we must do more.
How Can We Lower the Rate of Bird Collisions?
For low-rises and high-rises, minimizing artificial window light is highly beneficial. This can be done by turning out the lights at night, drawing curtains and blinds, using a small lamp on a table rather than bright ceiling lights and introducing lights with motion sensors in office buildings.
Additionally, participating in Lights Out projects during peak migration times saves many birds. For the average reader, this is as simple as turning the lights out after 11 pm during fall and spring migration months. For building owners, minimizing exterior lighting is also essential. Lights Out programs are being organized in many major cities and have saved thousands of birds. A two-year study by the Field Museum using McCormick Place in Chicago found that turning off the lights resulted in an 83 percent reduction in bird window-collision deaths.
Chicago Bird Collision Monitors rescues injured birds and counts fatalities each morning during migration. Notably, they rescued an injured peregrine falcon (on the endangered list) that was restored to health and released. "We know that before all buildings were participating consistently in Lights Out, there was a foggy night in 2002 when many birds were migrating where a single building was reported to kill over a thousand birds in one evening," said Annette Prince, the program's director. "Chicago Bird Collision Monitors worked with buildings to get better participation in Lights Out and by 2004, saw 100 percent participation in light reduction so that subsequently we have never had a single building kill so many birds at once."
The Cornell Lab of Ornithology has a live bird migration map, so one can view in real time when birds are migrating through one's locale and be cognizant of light pollution during peak days. It is important to note that turning lights out whenever possible is also beneficial outside of migration periods, as scientists have shown that substantial numbers of collisions can and do occur outside of migration periods, even in winter.
Bird-friendly architecture for new construction is essential, as is mandatory legislation. Additionally, adding bird-safe architecture to green building certification standards is recommended by scientists. The extent to which architectural changes can affect bird collision incidence is illustrated by the recent renovation of New York's Javits Center – a building previously responsible for the most bird deaths per year in New York. To help mitigate the problem, architects replaced dark-mirrored glass with glass that had a subtle fritted pattern, and also added a green roof for nesting. The project was a remarkable success, reducing bird collisions by 95 percent. Other architectural strategies are installation of UV-coated glass, translucent glass and indented windows with shutters. Legislation requiring implementation of these strategies is crucial to saving birds from collisions.
Chicago proposed bird-friendly building legislation at the beginning of the year. The ordinance would limit the percentage of transparent or reflective glass that can be used in new and renovated construction exteriors. Specifically, it would require that from the ground to 36 feet up, at least 95 percent of the exterior cannot be covered in glass, or must use glass containing frosting, etching or screens. Nonessential exterior lighting would also be required to automatically shut off after 11 pm. Chicago's legislation was introduced by Alderman Brian Hopkins and is supported by Bird Friendly Chicago. It is expected that real estate developers will oppose the bill. Michael Cornicelli, executive vice president of the Building Owners and Managers Association of Chicago, communicated that the portion of the bill requiring adoption of bird-friendly architecture to renovations of existing buildings would be "a potential sticking point." San Francisco and Toronto already have bird-friendly legislation in place to serve as a model.
On a national level, U.S. Rep. Mike Quigley, a Democrat who is also a Chicago resident, has reintroduced the Bird-Safe Buildings Act (H.R. 919), which he has tried four times to pass since 2010. Dr. Christine Sheppard, director of American Bird Conservancy's Glass Collisions Program, notes, "The legislation would help address one of the greatest human-caused threats to birds. Although this legislation is limited to federal buildings, it's a very good start that could lead to more widespread applications of bird-friendly designs and use of bird-smart glass solutions."
When enacted, these bills will reduce bird collision deaths, and in the next few months, we will see how they fare.
In the meantime, researchers recommend that residents take a few of the following precautions to help minimize window collisions: angling windows to reduce reflection, keeping indoor vegetation away from windows, installing netting, ultraviolet-reflecting glass or decals spaced closely together. And of course, simply turning out the lights helps.
These same strategies can be used in any city around the world where migratory birds traverse. Collectively, we can reduce the incidence of bird collisions and help the many already threatened species to have a better chance of survival.
In the coming months, look to the sky and around you. Stop awhile and you will hear birdsong, more in the morning but also during the day; wee warblers with deceptively loud melodies, cardinals singing their sweet song, and if you look carefully you might catch a glimpse of a puff of bright yellow, the source of that surprising volume. These and others are growing families and enriching our lives before they prepare for the thousands of miles long autumn journey to their winter homes.
Author's note: first published in Truthout.org
Let's play the squid game: but we play for our planet this time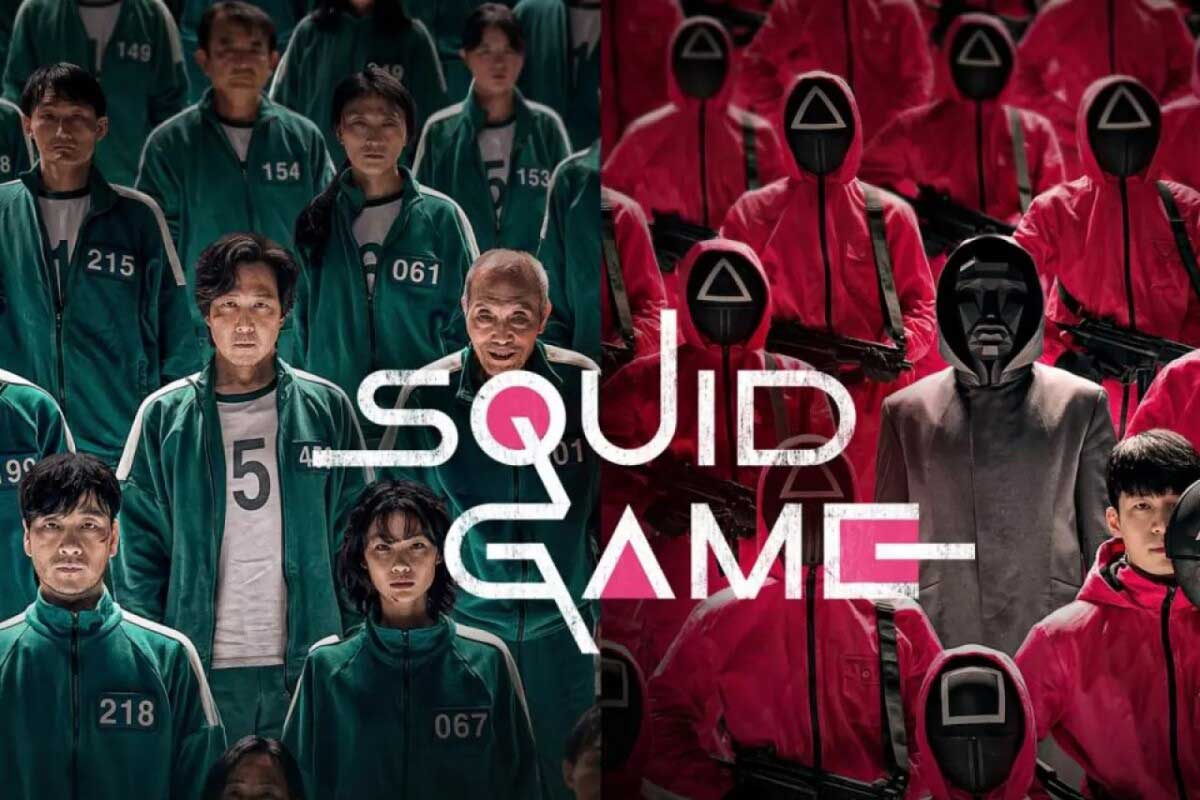 Squid game is a current Netflix's trend series and no one can escape from its influence. The world has Squid game fever now and there are a lot of people who want to partake and experience being in these games. People are lining up to try the popular games in the show and the Squid game's challenges are piling up in social media and YouTube. This show is climbing up to the first place and achieving global popularity.
In the Squid game, the people who have debts are trying hard in playing the children's games to win the billion-prize money but the punishment is death. The struggle and the poverty are focused in this series. Besides, it highlights the greed of the people and how it can awaken the devil's side of human beings. The friendships, sympathy and care can be destroyed easily because of the greed for surviving and money. Apparently, this show is giving a special taste to the audience by the direct approach about our society and socioeconomic conditions. Therefore, it is no wonder that this gains a lot of popularity and becomes Netflix's most-watched series in history.
Since Squid game wave is striking hard, people are addicted to the show and their willingness to try out the games of this show are unstoppable. So, this time can these passionate audiences participate in the Squid game competition for the sake of our planet? Nowadays, the state of our planet is serious and encountering a plethora of threats; pollution of air and water, ozone layer depletion, climate change, rising sea levels, land degradation, deforestation, loss of biodiversity and so on.
Due to these environmental concerns, a lot of groups are rising up to spread awareness within the public. These socially conscious groups around the world try hard to inform how the single action of the people can impact the earth. Not only to protect the environment but also to reduce the existing environmental issues, the people from different backgrounds, societies and places have to work together. Although plenty of people are now concerned for their home planet and searching for the answer to solve these issues, educating the public to increase more awareness and attention still needs more room to develop.
To promote environmental awareness and actions to help our planet, the growth of the Squid game can play a perfect role. The unbeatable amount of Squid games addicted fans who are also concerned for the state of the planet can be used in encouraging the public more for the current issues of the earth. Let them play these trend games that they are dying to play and at the same time, the promotion for the actions to preserve the earth will be done.
Creating the competition which inspire Squid game series for our home planet
Type of games and the Rules
Just like in the Squid game series, in this competition, there will be traditional children's games which were popular in the past. But this time, the games will be collected from various countries. Therefore, the contestants can experience various cultures, explore new things and as a consequence, they will feel connected to each other. Besides these traditional games, there will be games that can help to reduce the carbon footprints such as planting the trees as much as they can in the given time, creating innovative staffs by recycling or reusing the materials and so on. The prime rule for this competition is that the player cannot quit till the game ends and they will have to agree to take the punishment no matter what. And manipulation to each other is not allowed and all the players will be equally treated while in the games.
Host and sponsors
The international organizations such as WWF, IUCN, UNESCO, UN, ASEAN, ADB, etc can be the host in this game. Since these organizations are helping to identify the environmental problems and supporting the protection, they can be the best candidate to be a host in the competition. Along with them, the big corporations who are embracing sustainability can be the sponsors, in other words, they will take the role of VIPs just like in the Squid game series. As the businesses can make greater profits and create better images by considering the economy, social and environment in operating their businesses. Being the sponsors in this game will help them in implementing the better CSR programs and pursuing sustainability. This is one of the best ways to acquire the public's attention, also loyal customers and as a result, their brand image and competitive advantage will also be improved.
Players
Who will get the invitation for this game?
A group of socially conscious, young generations and also the people who want to experience the games can be the players in this competition. Most of the youths are worried about the future of the planet and they are concerned about the impacts of the environmental issues. They want to change their lifestyles to be more environmentally friendly compared to the older generations. Due to this competition, the adults can have a chance to remember their nostalgic childhood times and the young can experience these old games while they can make effective things for the planet.
Prize
The prize is one of the incentives to stimulate the people to play in this game. The bitter truth is one of the powerful incentives is money. A group of winners will get the money to invest in the environmental projects. Frankly, to protect our environment and planet, billion dollars is one of the requirements.
Punishment
As the players are competing for the sake of the earth, the punishment will definitely not be death. But instead, the players who will get eliminated from the games will have to spend their times at the special place for several days. That special place is located in one of the biggest landfill sites. Losers of this competition have to work in that place and they will have to help in the disposal services.
To conclude, if this competition actually happens in the future, it will bring certain benefits for the environment, society and businesses. So, why do not we inspire this current most-watched series "Squid game" to spread awareness and encourage the people to save the planet, Earth. Let's give a chance for the people to play in their favorite childhood's games, be green and save our home.
Climate change and global challenges
The whole world has been severely affected by climate change and the Covid-19 epidemic. The natural character of the whole world has also changed due to the rise in global temperature. Given the current situation, all the people of the world are in a state of panic about the horrors of the coronavirus. The world has been devastated by hundreds of disasters since the 1960s. More than 50 million people have become destitute. Many people have died. And most of the disasters are accompanied by constant climate change.
In 2020, 4 crore people became homeless due to deteriorating weather and climate change. At the same time, the adverse effects of the weather are becoming more extreme due to climate change from this year. This year it will break the record and stand at 5 crore. Many people have to leave their country. This number is double the current refugee population in the world. Not just any particular country or people, people all over the world are facing the harmful effects of climate change. Especially in the last 20 years, this effect has spread from Asia, Europe, Africa to the Americas.
Increasing use of fossil fuels is warming the weather, forcing more people to flee their homes due to unexpected floods or storms. Besides, factors like crop damage and drought are also making this trend more evident. Politicians in rich countries are fearful of increasing pressure on their country's infrastructure due to the influx of environmental refugees from other countries.
Carbon emissions play the biggest role in climate change. Low-income countries are also deprived of 100 billion a year in promised compensation for carbon emissions. Asia has the highest number of people displaced due to environmental reasons. In countries such as China, India, Bangladesh, Vietnam, the Philippines and Indonesia, millions of people live in low-lying coastal areas or in delta-adjacent areas. More and more people are at risk of flooding due to population growth and urbanization, and the rapid rise in sea level is being added to this.
People have already witnessed extreme weather, drought or heavy rains, cyclones. That is to say, the destructive form of climate and nature is gradually becoming manifest. Mankind is being blamed for this hostile behavior of nature. People are taking care of nature in many ways. Rivers are being occupied and the mountains are being cut indiscriminately. Houses are being built on agricultural land. In this way, oppression on nature is going on in various ways, due to which nature is becoming hostile. We are ruining all our own achievements. As a result, there has been severe inflammation.
The world's population is constantly growing. There is no end to the discussion and criticism about population growth. It is time to take stock of what new steps can be taken or how human suffering can be reduced. With the increase in population, new problems have been added. It may seem unbelievable but it is true that every day around 25,000 people in the world die due to eating habits and malnutrition. In addition, the world is facing many adverse reactions including shortage of potable water, air toxicity, depletion of resources, housing problems and the destruction of the Ozone layer.
At the root of this is population growth. The temperature in the capital Dhaka has risen due to rapid population growth. A study has identified 25 high-risk areas in Dhaka as a result of rising temperatures. These areas have been named 'Hit Island'. The performance of the people of this area is decreasing day by day with the increase of various diseases.
Assistance is needed to increase the capacity of CVF countries to deal with the dual threat of epidemics and disasters, especially those affected by the increased frequency of climate-related disasters. Climate-risk countries contribute the least to global greenhouse gas emissions, but they suffer the most. 2021 is a very important year for climate issues as the United States returns to the Paris Agreement. The COP-26 conference on climate change in Scotland next November is expected to yield some good results on climate change. The main goal of COP-26 is to address the impact of climate change and to educate the world about its harmful effects. Bangladesh has also participated in this climate change prevention project.
In ancient times there was a close relationship between man and nature. Ever since man came in contact with civilization, he has learned to strike at nature. Over time, man began to wreak havoc on nature. The problem of environmental pollution is increasing day by day. The trees were not spared from the victims of cruelty. As a result, fear is constantly concentrated in our habitable world. We look for different ways to get rid of it. But if we let nature be like that, we would not have to suffer this consequence in our lifetime.
Blinded by the fascination of speed, people have cut down the forest and set up houses, sometimes they have driven away the animals there. In recent times, mountains are being cut down and forests are being cleared somewhere. Deforestation is endangering the lives of many people. Even though the seasons are changing, these incidents add to our anxiety. But trees can be very resistant to prevent global warming. If the environment does not survive, the problems of the world will intensify. Animals, human beings will face loss of everything. The main reason is the indifference of the people.
A closer look reveals that this apathy has a significant effect on the depraved market economy. Rivers, hills, soils, forests are all instruments of income growth in the eyes of that market. In order to earn income from these sources, natural resources are being destroyed, centuries-old trees are losing their lives or the source of the boundless beauty of nature is being endangered. In the past, there was a connection between man and nature, which is why in many places forests have survived because those who grew up in contact with plants can realize the contact with nature by finding ways to do the necessary work without harming the plants.
Climate change is responsible for recent disasters. We have to fight hard to save the world from increasing global warming. World leaders must take strong action, including global initiatives, to leave a sustainable future for the next generation. The international community has a special responsibility to assist countries at risk of climate change in their adaptation and mitigation efforts.
It's not fair to single out the five countries in the Greta Thunberg UN children-climate case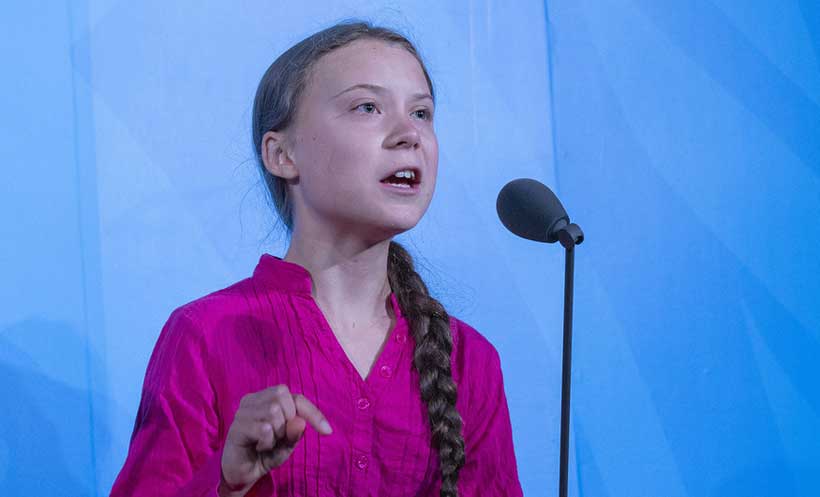 The Greta Thunberg UN case decision just came out today. You might remember that back in 2019, Greta and other children brought a headline case before the UN to prove that climate change affects children's rights, and it's a hard issue of law and rights — something that has been long resisted in the area of human rights law when it comes to the environment. The environment has always been one of those peripheral issues for human rights law and that's why today's decision is groundbreaking. In a historic ruling that came out today, the UN Child Rights Committee has found that a State party can be held responsible for the negative impact of its carbon emissions on the rights of children both within and outside its territory.
The countries that are bearing the international public slap in the face in this case, however, (Argentina, Brazil, France, Germany, and Turkey) are not the biggest emitters and polluters. They were selected as a target of the case not for the worst climate impacts, but simply because they have ratified the additional Protocol of the UN Child Rights Convention, so a case against them can be brought; the biggest emitters haven't. So it's a bit like a "catch whoever you can", and that should be born in mind in the discussion.
The countries in the UN Greta case are the classical international law countries (Europe and Latin America) who have agreed that their human rights practices can be reviewed and challenged. The biggest carbon emitters, on the other hand, haven't agreed to accept cases.The US hasn't even ratified the Child Rights Convention, as the only country in the world, let alone the Additional Protocol for direct cases.
The case is very important as a test case and one which develops the nexus between human rights law and climate. It develops the principles of the reasoning and the legal parameters — that's the take-away. We should remember that the five singled out countries are not the bad guys when it comes to climate change.