The Perilous Migration of Birds through Cities
How many birds flying into buildings die,
Thinking the glass reflection is the sky. — with a nod to Kansas poet Madeleine Aaron
Bird migration is a wondrous and majestic phenomenon. One may witness flocks of colorful songbirds sweeping the skies, geese gliding in a V-shape of beautiful symmetry, or a great hawk soaring above and diving for prey at 120 miles per hour.
About half of all birds in the world migrate, and even the smallest may travel remarkably long distances. Incredibly, the tiny hummingbird can fly nonstop 600 miles over the Gulf of Mexico. Some round-trip migrations can wind their way for as long as 44,000 miles.
Most songbirds migrate at night, and nocturnal travel makes their journey particularly perilous in light of human development. Birds face many obstacles along the way, including extreme weather events and lack of habitat. Yet, one particularly tragic and preventable peril remains: human-made structures.
Scientists estimate an astounding upper-level figure of 1 billion birds that die in the U.S. each year from building collisions. Making matters worse, 40 percent of the world's bird species are already in decline. In the last decade alone, four birds became extinct and four more are "on the verge of extinction." Nearly one in five bird species in Europe is at risk of extinction.
Artificial light from buildings draws migratory birds like a beckoning siren, luring them toward lit cities where skyscraper glass reflections are plentiful and deadly. What appear to be skies and trees turn out to be deceptive reflections, and as the birds glide toward the images, they slam into glass. Many are killed instantly, while some are seriously wounded.
Scientists at the Cornell Lab of Ornithology have investigated light pollution and bird migration patterns in major U.S. cities to determine where collision risks are highest. They report that the median light exposure to birds in cities is 24 times higher than the countrywide average. Chicago tops the list of dangerous U.S. cities for birds, followed by Houston and Dallas. This is true for both fall and spring migrations. Other dangerous metropolises include New York, Minneapolis, St. Louis and Los Angeles.
The central region of the U.S. happens to be a superhighway for bird migrations. Every spring and fall, over 5 million migrating birds comprised of 250 species pass over Chicago, where the city's glass skyscrapers and artificial light become a death trap. Scientists from the Field Museum in Chicago have been counting dead birds at just one building (McCormick Place) since 1978. By 2002, the numbers had totaled 29,842 birds from 140 species. Chicago clearly has to be a major focus for conservation efforts during migration periods, as should the other hazardous cities identified in the study.
Another useful lesson from the Cornell study is one of timing, and this can help birds in many geographic regions of the U.S. Particularly crucial is the ability to pinpoint specifically when the birds face the greatest risks in each region. Fine-tuning the weeks when help is most needed can have a substantial impact on saving birds.
Researchers discovered that while a migration may continue over a six-month period, it "occurs in sporadic waves," with the vast majority of birds passing through dangerous locales on just a few nights. Half of all migratory birds each season passed a metro location on approximately 7 to 10 nights during their migrations. This means helping birds, even for a period as short as a week, can have a significant impact. Really though, we must do more.
How Can We Lower the Rate of Bird Collisions?
For low-rises and high-rises, minimizing artificial window light is highly beneficial. This can be done by turning out the lights at night, drawing curtains and blinds, using a small lamp on a table rather than bright ceiling lights and introducing lights with motion sensors in office buildings.
Additionally, participating in Lights Out projects during peak migration times saves many birds. For the average reader, this is as simple as turning the lights out after 11 pm during fall and spring migration months. For building owners, minimizing exterior lighting is also essential. Lights Out programs are being organized in many major cities and have saved thousands of birds. A two-year study by the Field Museum using McCormick Place in Chicago found that turning off the lights resulted in an 83 percent reduction in bird window-collision deaths.
Chicago Bird Collision Monitors rescues injured birds and counts fatalities each morning during migration. Notably, they rescued an injured peregrine falcon (on the endangered list) that was restored to health and released. "We know that before all buildings were participating consistently in Lights Out, there was a foggy night in 2002 when many birds were migrating where a single building was reported to kill over a thousand birds in one evening," said Annette Prince, the program's director. "Chicago Bird Collision Monitors worked with buildings to get better participation in Lights Out and by 2004, saw 100 percent participation in light reduction so that subsequently we have never had a single building kill so many birds at once."
The Cornell Lab of Ornithology has a live bird migration map, so one can view in real time when birds are migrating through one's locale and be cognizant of light pollution during peak days. It is important to note that turning lights out whenever possible is also beneficial outside of migration periods, as scientists have shown that substantial numbers of collisions can and do occur outside of migration periods, even in winter.
Bird-friendly architecture for new construction is essential, as is mandatory legislation. Additionally, adding bird-safe architecture to green building certification standards is recommended by scientists. The extent to which architectural changes can affect bird collision incidence is illustrated by the recent renovation of New York's Javits Center – a building previously responsible for the most bird deaths per year in New York. To help mitigate the problem, architects replaced dark-mirrored glass with glass that had a subtle fritted pattern, and also added a green roof for nesting. The project was a remarkable success, reducing bird collisions by 95 percent. Other architectural strategies are installation of UV-coated glass, translucent glass and indented windows with shutters. Legislation requiring implementation of these strategies is crucial to saving birds from collisions.
Chicago proposed bird-friendly building legislation at the beginning of the year. The ordinance would limit the percentage of transparent or reflective glass that can be used in new and renovated construction exteriors. Specifically, it would require that from the ground to 36 feet up, at least 95 percent of the exterior cannot be covered in glass, or must use glass containing frosting, etching or screens. Nonessential exterior lighting would also be required to automatically shut off after 11 pm. Chicago's legislation was introduced by Alderman Brian Hopkins and is supported by Bird Friendly Chicago. It is expected that real estate developers will oppose the bill. Michael Cornicelli, executive vice president of the Building Owners and Managers Association of Chicago, communicated that the portion of the bill requiring adoption of bird-friendly architecture to renovations of existing buildings would be "a potential sticking point." San Francisco and Toronto already have bird-friendly legislation in place to serve as a model.
On a national level, U.S. Rep. Mike Quigley, a Democrat who is also a Chicago resident, has reintroduced the Bird-Safe Buildings Act (H.R. 919), which he has tried four times to pass since 2010. Dr. Christine Sheppard, director of American Bird Conservancy's Glass Collisions Program, notes, "The legislation would help address one of the greatest human-caused threats to birds. Although this legislation is limited to federal buildings, it's a very good start that could lead to more widespread applications of bird-friendly designs and use of bird-smart glass solutions."
When enacted, these bills will reduce bird collision deaths, and in the next few months, we will see how they fare.
In the meantime, researchers recommend that residents take a few of the following precautions to help minimize window collisions: angling windows to reduce reflection, keeping indoor vegetation away from windows, installing netting, ultraviolet-reflecting glass or decals spaced closely together. And of course, simply turning out the lights helps.
These same strategies can be used in any city around the world where migratory birds traverse. Collectively, we can reduce the incidence of bird collisions and help the many already threatened species to have a better chance of survival.
In the coming months, look to the sky and around you. Stop awhile and you will hear birdsong, more in the morning but also during the day; wee warblers with deceptively loud melodies, cardinals singing their sweet song, and if you look carefully you might catch a glimpse of a puff of bright yellow, the source of that surprising volume. These and others are growing families and enriching our lives before they prepare for the thousands of miles long autumn journey to their winter homes.
Author's note: first published in Truthout.org
Coastal resilience in Seychelles: Charting a path forward
It is an ordinary Monday morning at Beau Vallon beach, Seychelles. A group of men and women prepare the beach for the soon-to-arrive tourists, cleaning up the plastics and algae washed ashore by the Indian Ocean that do not fit the image of the tropical paradise that the Seychelles projects to the world. Fishermen walk out of the water carrying a fish trap above their heads, delivering the daily catch of reef fish. On that same reef, researchers and graduate students working for a local NGO have established a coral nursery in collaboration with one of the hotels to restore the degraded ecosystem. Several tourism establishments along the beach have attempted to build their own coastal defenses to halt erosion and flooding without affecting the scenic quality of the beach. Clearly, the Seychelles' coastal natural resources are essential for resilience, economic development, and the livelihoods of coastal communities, but they are under threat.
A major share of infrastructure, population and economic activities in Seychelles are located in the coastal zone. Seychelles' coastline has been affected by the 2004 tsunami, several tropical storms, and an ongoing process of erosion. Repeated coral bleaching events have caused a loss of about 90% of the coral cover on Seychelles' reefs since the 1990s. Coral mortality has changed the shape of reefs, leading to more waves reaching the shore and increased erosion of beaches, processes that are enhanced by sea-level rise. In the absence of a coastal planning framework, ad hoc solutions were applied to manage these risks. In several places across the archipelago, rock armoring was placed on the beaches to prevent erosion, leading to a drop in scenic beach quality and a loss of tourism revenue. Without careful planning, rock armoring and groynes can also move the erosion problem to other areas.
Over the past year, a World Bank technical team has supported the Seychelles Ministry of Environment, Energy and Climate in the development of a Coastal Management Plan (CMP), which was officially endorsed by the Cabinet on May 30, 2019. The plan sets out a holistic set of priorities for coastal management including monitoring and research, coastal protection infrastructure, risk-based spatial planning, and capacity needs. The CMP has identified a portfolio of investments in coastal protection infrastructure, nature-based solutions, such as coral reef and dune restoration, and accompanying monitoring and capacity building needs for implementation from 2019 to 2024.
The implementation of the Coastal Management Plan will reduce flood and erosion risk to coastal communities and infrastructure and will help sustain economic activity in the coastal zone. It is estimated that 4,000 buildings and 117 kilometers of infrastructure are currently in flood zones, a share of which would be better protected once the proposed interventions are successfully implemented. The suggested strengthening of monitoring and assessment capacities will allow the Government to better track erosion processes affecting lives and livelihoods in the coastal zone, and take action where needed.
The CMP is a tool to integrate nature-based solutions in strategic coastal planning and policy and presents an approach that is replicable in other coastal and island states. Information from existing studies on coastal processes in Seychelles was supplemented with cost-effective and innovative ways to collect coastal risk data through drone imagery and community mapping of schools and tourism establishments.
As Seychelles' natural capital has strong economic significance, nature-based or hybrid solutions have great potential for maximizing financing for development. Natural systems such as mangroves, coral reefs, and beaches benefit tourists and fishers, and provide an incentive for co-financing of such solutions. The government, with support from the Bank and the Global Facility for Disaster Reduction and Recovery (GFDRR), is currently identifying potential ways to strengthen private sector financing of coastal protection through large-scale coral restoration.
Recognizing the country's climate vulnerability as a small island state, the government of Seychelles has been at the forefront of advocating for climate action and embracing the blue economy as a concept to boost sustainable development. This is illustrated by initiatives such as the Seychelles Marine Spatial Plan, which was partly funded through the debt-for-nature-swap, and the world's first sovereign Blue Bond. Seychelles also signed the first loan with a Catastrophe Deferred Drawdown Option in Africa(Cat DDO), an instrument that provides much-needed financial relief in case of a disaster. The recently endorsed CMP complements these initiatives and aligns with the strategic goals of resilience and sustainable development of coastal and marine areas.
The development of the Seychelles Coastal Management Plan was supported by the Global Facility for Disaster Reduction and Recovery (GFDRR) through the Nature-Based Solutions Program and the Africa Disaster Risk Financing Initiative.
Smart wastewater management can help reduce air pollution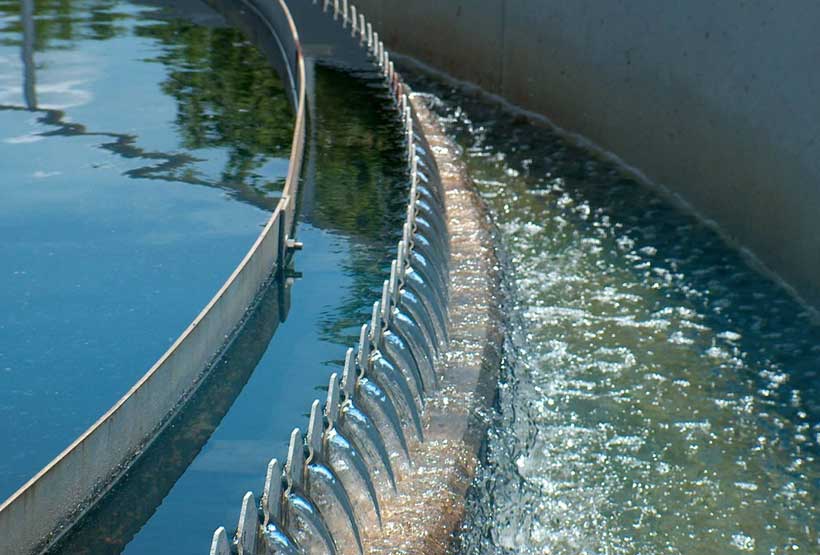 "Walk along the Bagmati river in the Nepalese capital, Kathmandu, and you are hit by a pervasive stench, underlining the fact that poor wastewater management worsens air pollution," says Birguy Lamizana, a UN Environment specialist on wastewater and pollution.
"The other thing you notice is that it's the poorest of the poor living along the banks of the river in makeshift shacks: the world over it's usually the poorest people who are worst affected by pollution," she adds.
Kathmandu is not an isolated example of poor wastewater management. All big cities, especially those in developing countries with rapidly expanding populations, face similar problems.
Heavily polluted urban waterways emit toxic gases such as methane and nitrous oxide which are also greenhouse gases, and a recent global study found that concentrations of antibiotics in some of the world's rivers exceed safe levels by up to 300 times.
No one wants pollution and there is growing awareness about the danger it poses. In September 2017, Member States of the United Nations adopted the report Towards a pollution-free planet.
"While the world has achieved significant economic growth over the past few decades, it has been accompanied by large amounts of pollution, with significant impacts on human health and ecosystems and the ways in which some of the major earth system processes, such as the climate, are functioning," it says.
For example, 3.5 billion people depend on oceans as a source of food, yet oceans are used as waste and wastewater dumps.
On land, water laden with toxic chemicals from industry pollutes waterways but also the air we breathe. Likewise, fertilizers used in agriculture cause nutrient pollution in the form of run-off into rivers, lakes and wetlands. These ecosystems become polluted in the process, and cause air pollution. One of the consequences of nutrient pollution is algal blooms which suffocate fish and emit noxious gases. Furthermore, intensive livestock production produces high levels of methane. Chemicals used in mining also pollute water sources and the air. As land and ocean are interconnected, these pollutants, in one way or another, will reach groundwater, as well as the coast and the ocean.
"Unsustainable human activities, from farming and mining to industry and infrastructure, are undermining the productivity of vast areas of farmland, forests and other ecosystems across all continents. This degradation threatens food security, water supplies and the biodiversity upon which human development depends. It drives and is exacerbated by climate change. And it will put the Sustainable Development Goals out of reach unless it is urgently addressed," says the UN Environment Programme policy brief A new deal for Nature – Restore the Degraded Planet.
The fourth United Nations Environment Assembly in March 2019 passed a resolution agreeing to "enhance the mainstreaming of the protection of coastal and marine ecosystems in policies, particularly those addressing environmental threats caused by increased nutrients, wastewater, marine litter and microplastics, in support of the 2030 Agenda for Sustainable Development…"
High dependence on a limited resource
Humans are critically dependent on clean freshwater for drinking, cooking and for use in agriculture and industry. Only about 2.5 per cent of all the water on Earth is freshwater. And of this freshwater only about 1.2 per cent is readily available as surface freshwater—the rest is groundwater or locked up in glaciers and ice caps. So, when surface freshwater gets polluted we're in trouble.
Even when groundwater gets polluted, we are also in trouble, as many countries use groundwater for irrigation. And yet, over 80 per cent of the world's wastewater is released to the environment without treatment.
Wastewater treatment benefits the poor
"There are many measures that can be taken to address pollution," says Lamizana. "The objective is to select the key measures that can bring most benefits across pollution dimensions (i.e. air, water, soil/land, marine and coastal) and across sectors (e.g. agriculture/food security, industry, transportation, residential, extractive), using a life-cycle approach."
UN Environment and partners are helping countries identify a manageable number of cost-effective measures to reduce wastewater pollution and make a better case for their adoption and enforcement. But reliable, consistent and trustworthy data sources are needed.
"We need more and better-quality data to assess the status and impact of wastewater pollution, and capacity-building support needs to be provided to countries to improve their ability to develop national statistical systems and use pollution-related statistics to better manage and monitor their water, soil and air quality," says Lamizana.
"Open source maps using geo-spatial data showing maps of pollution, dynamics of dispersion, combined with population density, protected areas or other bio-physical or socio-economic datasets are urgently needed," she adds.
In this connection, the 2019 United Nations Environment Assembly passed a resolution encouraging Member States "to collect data on economic indicators and those linked to poverty and the environment to enable the tracking of progress towards the eradication of poverty and the management of natural resources and the environment."
Carbon market negotiations under the Paris Agreement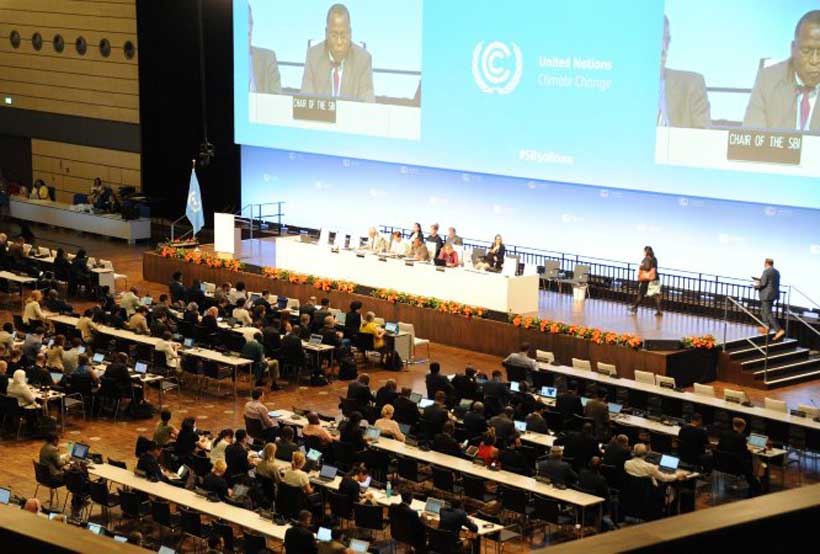 The world's climate negotiators recently concluded two weeks of discussions about the next steps for the landmark 2015 Paris Agreement, with carbon market rules high on the agenda.
The annual mid-year climate negotiations are generally held ahead of the annual Conference of the Parties (COP), the top decision-making body for climate negotiations.
The recent COP24, in Katowice, Poland, was heralded by many as a success in multilateralism and diplomacy. It adopted an almost complete set of rules and guidelines supporting implementation of the Paris Agreement. However, the parties did not ultimately reach a consensus on one specific area: the rules for using carbon markets.
These rules are known in the climate jargon as the "Article 6 rules", after the Paris Agreement article that mandates them. After the inconclusive talks at COP24, negotiators were tasked to come up with a new proposal for the Article 6 rules that could be adopted at the next COP25, in Santiago, Chile, later this year.
At the recent meeting in Bonn, which concluded last week, countries made good progress on technical discussions and came up with a new negotiating text. But disagreements remain about the status of the text and how to take it forwards. This means that there is everything to play for as we move towards COP25.
Here are some key points for understanding why carbon markets matter so much under the Paris Agreement and what the bottlenecks are in the negotiations.
What is Article 6 of the Paris Agreement?
Carbon markets are aimed at lowering the cost of reducing greenhouse gases emissions. Expanding and linking those markets internationally can help further drive down the cost of achieving emission reduction targets, helping to stimulate the needed investments for clean energy transitions.
By agreeing to Article 6 of the Paris Agreement, countries opened the way for a new form of international interaction on carbon markets. Article 6 builds on a long history of market approaches under the Kyoto Protocol, the Paris Agreement's predecessor.
Article 6 is intended to support countries in enhancing the ambitions of their stated climate actions, known as Nationally Determined Contributions (NDCs), which collectively contribute to the overarching goal of the Paris Agreement: keeping the rise in global average temperatures to well below 2 degrees Celsius and to pursue efforts to limit the temperature increase to 1.5 degrees Celsius. However, the nature of carbon markets means that robust rules are important to ensure that environmental and sustainable development gains are realised. Article 6 introduces two voluntary market-based paths for international co-operation.
Article 6.2 sets out the principles for voluntary co-operative approaches. One country can transfer so-called "internationally transferred mitigation outcomes" (ITMOs) to another country, which can then use them towards its NDC target. These transfers must apply robust and transparent accounting rules to avoid double counting of ITMOs and to ensure environmental integrity. The transfers can take place using various approaches and mechanisms, such as bilateral cooperation programmes between countries, or national or regional emission trading schemes (ETS).
Article 6.4 establishes a mechanism to contribute to the mitigation of greenhouse gas emissions and support sustainable development, under the oversight of a central UN governance body. Public and private entities can participate in this mechanism if authorised by a country. While the main intention is that emissions reductions from the mechanism will count towards achievement of countries' NDCs, the mechanism could also be used in other ways. For example, airlines could use credits from the mechanism to comply with the Carbon Offsetting and Reduction Scheme for International Aviation (CORSIA) of the International Civil Aviation Organization (ICAO). Other companies could use them to count towards carbon neutrality. However, double counting of these emission reductions must be avoided.
Despite the lack of a formal outcome on Article 6 at the recent negotiations in Bonn, countries made substantial progress and had constructive discussions. Differences remain on several issues ahead of COP25, though. For instance, countries have not yet agreed on an accounting system to avoid double counting and other elements needed to prevent potential environmental integrity risks.
How is the IEA contributing?
The IEA is contributing to the discussions on Article 6 – as well as to the negotiations more broadly – through technical analysis by the joint OECD-IEA Climate Change Expert Group (CCXG). For more than 25 years, the CCXG has been developing and publishing technical papers in consultation with a wide range of countries to inform ongoing climate negotiations.
Through the CCXG, the IEA recently co-published a technical paper that analyses two specific unresolved issues in the negotiations of rules for Article 6 of the Paris Agreement: the accounting system of Article 6.2, and the implications of a potential transition of Kyoto Protocol mechanisms to the Article 6.4 mechanism. The outcomes of the paper were presented at a side event during the Bonn conference and directly informed the negotiations.
The CCXG also convenes two major events per year to promote dialogue among government delegates and experts from developed and developing economies, outside of the formal negotiations. Discussions stretch well beyond carbon markets, also covering the transparency framework of the Paris Agreement and climate finance issues, among others. The next edition of these invitation-only Global Forums on the Environment and Climate Change will be held at the IEA headquarters in Paris on 1-2 October. In addition, the IEA is ramping up its efforts to support countries in implementing and enhancing their NDCs.