France Shows How Energy and Society Are Intertwined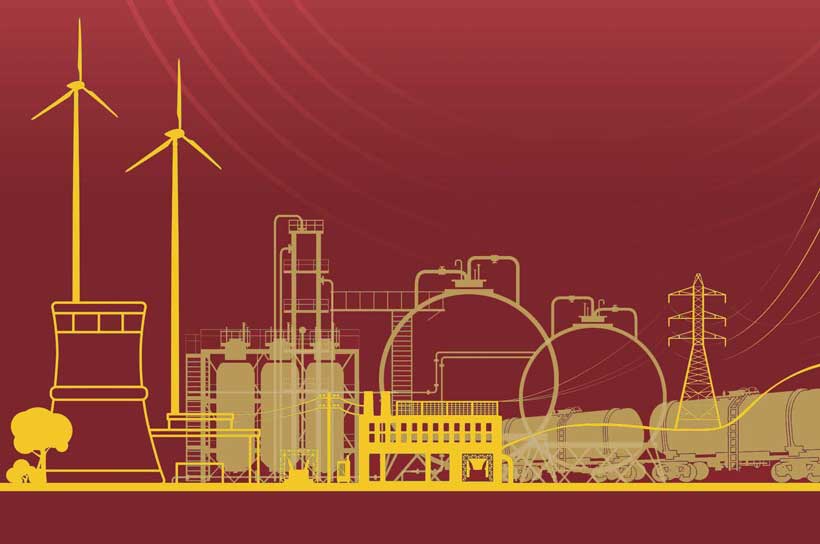 What should be asked about energy is what Plato's The Republic through Socrates asked: "What is justice?" If energy has a moral, economic, environmental, and life-saving component then energy in all forms is certainly just.
This is where facts need to be realized, and find out if a carbon-free society run on renewable energy is even remotely possible? Over 6,000 everyday, products come from a barrel of crude oil.
The International Energy Agency (IEA) released The World Energy Outlook 2018 – the self-proclaimed "gold standard of energy analysis,' – admitting a damning conclusion. That amidst the overwhelming amount of graphs, charts, tables and prognostications, "the percentage of total global primary energy demand provided by wind and solar is 1.1%."
The world runs off fossil fuels, and no time in the coming decades will clean energy, a carbon-free society, or zero emission energy to electricity or electric vehicles sustain trillion-dollar economies. More alarming is the world's largest authoritarian, communist government, China, controls 90 percent of the world's rare earth minerals – "a group of 17 elements with similar qualities that are used in electric car batteries, wind turbines and solar panels."
Nations, companies, and individuals care about national security, their own "self-interest rightly understood" while meeting the basics of food, clothing and shelter (Maslow's Hierarch of Needs) – exactly what fossil fuels provide – on an affordable, scalable, reliable and flexible basis for energy to be delivered to billions of people starving for their modern way of life to continue.
We are witnessing an energy clash globally, and nowhere was that better defined than France's "Yellow Vest" protests that began in late November 2018 and are ongoing. These protests brought a convergence of domestic concerns triggered over a proposed fuel tax hike that hit lower educated, ordinary voters more than educated urban dwellers.
France's, politicized carbon tax – the theory goes – should be an efficient way to disseminate the monetary consequences of carbon onto the French and global economies; however, that isn't necessarily the case. This regulatory heavy-handedness by the state has resulted in:
"Decades of global conferences, forest of reports, dire television documentaries, celebrity appeals, school-curriculum overhauls and media bludgeoning," without examining the facts.
France is a good test case for energy policy moving forward, because if humanity overwhelmingly using fossil fuels are killing plants, animals, the ecosphere and crushing human life than a tax is fair, just and equitable, correct? But that isn't the case. The earth and human progress have never done better in recorded history. Economic growth and technology are saving us from such historic plagues like poverty, illness and deforestation.
President Emmanuel Macron and the previous administration of Francois Hollande wrongly targeted emissions unlike Germany that is a high-emitter off increased coal-fired power plant use backing up renewables. Macron's carbon tax went after Yellow Vest protesters who are vehicle reliant. Since France heavily relies on clean, carbon-free nuclear power for their electricity, France is only"0.4% of global emissions."
Macron is punishing French drivers via punitive tax hikes and it failed. Voters and everyday working citizens aren't buying carbon taxes or anything that restricts energy and prosperity. Green piety in Washington State in the US was also rejected the same way it was in France.
Cutting transportation emissions are extremely hard to eliminate when the entire supply and value chain of the tailpipe's emissions are factored into the equation. It's why electric vehicles (EVs) aren't as environmentally friendly as advertised.
Carbon taxation like renewables and carbon-free societies have become buzzwords that reveals the disconnect over the properties that constitute a modern society and an "aloof political class that never reasons with their concern over emissions."
Achieving energy parity at low costs will never be accomplished by imposing solutions that consist of using expensive, unreliable, intermittent renewable energy. Then believing these policy solutions will have zero impact on economic growth and overall wellness. The impact is heavier use of coal.
The European Union (EU) has: "Eleven countries still planning to use coal-fired power in 2030 (in order of increasing installed capacity) are: Spain, Hungary, Croatia, Slovakia, Greece, Romania, Bulgaria, Czech Republic, Germany and Poland."
All EU countries have been given energy transition funds to exit coal by 2030, but only France is able to withstand the use of coal through heavier use of nuclear. Geopolitical reasons are another reason you will find a transition to the clean energy economy in the coming decades, because of US shale oil and natural gas production – fracking is changing the world.
In general, US shale exploration and production (E&P) is booming like never before. As of December 2018 the United States briefly became a net exporter of crude oil and refined products; and unless voters ban fossil fuel production the US will become energy independent.
The US Department of Interior's, United States Geological Survey announced in December 2018: "The largest estimate of technically, recoverable continuous oil that USGS has ever assessed in the United States. The Wolfcamp shale in the Midland Basin portion of Texas' Permian Basin province contains an estimated mean of 20 billion barrels of oil."
Whereas California doesn't exploit their Monterrey Shale resources – considered one of the largest shale deposits in the US and possibly the world – since California policymakers are only pursuing clean energy resources. Why does fossil fuel and renewable energy have to be politicized when they could work together? Texas and California should be pioneering world-class energy research together. Fossil fuel could pay for research and development to build better renewable energy, globally scalable storage systems and an electrical grid that is smart, reliable and have a 50-100 year shelf life.
An honest broker of information takes energy choices and consequences of say increasing fossil fuel use by burning copious amounts of coal that China, India, Poland, Australia and the United States are doing versus emission-heavy air that cause all sorts of lung and respiratory illnesses.
Iran's 'oil for execution' plan: Old ideas in a new wrapping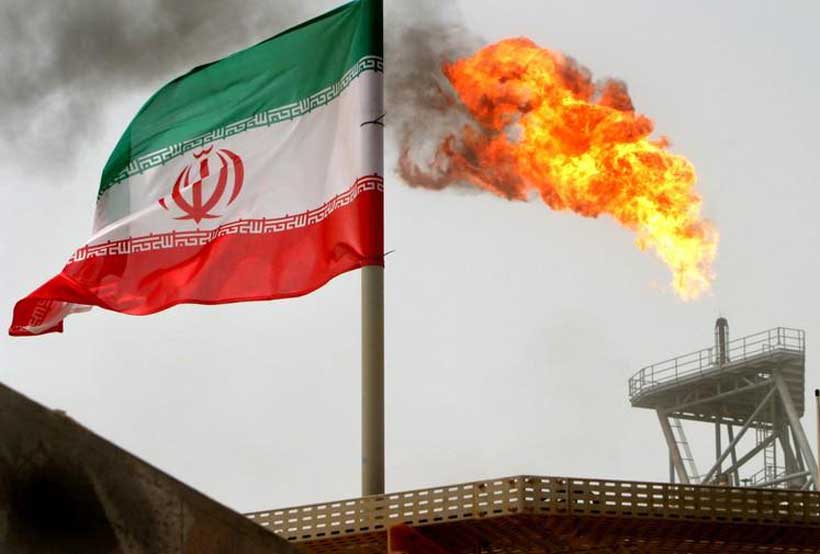 This week Iranian Oil Ministry is going to officially start a new plan that is aimed to be a new way for selling oil and tackling the pressures imposed by U.S. sanctions on the country's oil industry.
The plan is to execute a barter system which allows domestic and foreign companies, investors and contractors to carry out projects in Iran in exchange for oil (I would like to call it "oil for execution").
In this regard, as the official inauguration of this new program, a business contract will be signed within the next few days, under which a domestic company is going to receive crude oil in exchange for funding a project to renovate a power plant in Rey county, near the capital Tehran.
At the first glance, the idea of offering oil in exchange for execution of industrial projects seems quite a new idea, however unfortunately it is no more than the same old structure under a new façade.
U.S. sanctions and Iran's coping tactics
Since the U.S.'s withdrew from Iran's nuclear pact in May 2018, vowing to drive Iran's oil exports down to zero, the Islamic Republic has been taking various measures to counter U.S. actions and to keep its oil exports levels as high as possible.
The country has repeatedly announced that it is mobilizing all its resources to sell its oil, and it has done so to some extent. However, considering the U.S.'s harsher stand in the new round of sanctions, the situation seems more complicated for the Iranian government which is finding it harder to get its oil into the market like the previous rounds of sanctions.
Selling in the gray market, offering oil in stock exchange, offering oil futures for certain countries, bartering oil for basic goods and finally bartering oil in exchange for executing industrial projects are some of the approaches Iran has taken to maintain its oil exports.
A simple comparison between the above mentioned strategies would reveal that they are mostly the same in nature, and there are just small differences in their presentation and implementation.
For instance, let's take a look at the "offering oil in stock market" strategy, and to see how it is different from the new idea of "offering oil in exchange for development projects".
Oil at IRENEX vs. oil for execution
As I mentioned earlier, one of the main strategies that Iran followed in order to help its oil exports afloat has been trying new ways to diversify the mechanisms of oil sales, one of which was offering oil at the country's energy stock market (known as IRENEX).
In simple words, the idea behind this strategy was that companies would buy the oil which is offered at IRENEX and then they would export it to destination markets using whatever means necessary.
Since the first offering of crude oil at Iran Energy Exchange (IRENEX) in October 2018, the plan has not been very successful in attracting traders, and during its total 15 rounds of oil (including heavy and light crude) offerings only 1.1 million barrels were sold, while seven offerings of gas condensate have also been concluded with no sales. This has made some energy experts to believe that this whole strategy is doomed to fail.
The most important challenge that Iran has been faced in executing this approach is the impact of U.S. sanctions on the country's banking system and its shipping lines, since the purchased oil, ultimately has to be transported from the agreed oil terminals via oil tankers to different destination across the world.
With the previous strategies coming short, nearly six months after the first offering of oil at IRENEX, in early May, Masoud Karbasian, the head of National Iranian Oil Company (NIOC) announced that the company plans to barter oil for goods and in exchange for executing development projects.
However, the "oil for execution" part wasn't implemented until this weekend when Head of Thermal Power Plants Holding Company (TPPH) of Iran, Mohsen Tarztalab announced that the company is going to sign a €500 million contract under the new "oil for execution" framework for renovation of Rey power plant near Tehran.
According to Tarztalab, the TPPH decided to go for the deal after the sanctions prevented Japan from financing the renovation of Rey power plan.
Based on this deal, TPPH is going to renovate the power plant and in return NIOC will pay for the services in the form of crude oil. Clearly, TPPH is then in charge of the received oil and it's their concern weather to export it or sell it inside the country.
A closer look at this deal, reveals how similar it is to other approaches that NIOC has been taking. Just like the oil offered at IRENEX, in this model, too, a company is left with an oil cargo which is banned from entering global markets. The buyers are once again facing financial barriers and shipping difficulties.
Although, like the first oil offering in which a few companies risked buying some oil, this time, too, TPPH, is making a significant gamble in signing this deal, but, just like the IRENEX experience, it seems really improbable for more companies to follow the state-owned TPPH's footsteps.
Final thoughts
The need for taking all necessary measures for withstanding the economic pressures of the U.S. sanctions is an obvious fact, however the ways of doing so should be chosen more carefully.
It seems that the government has been only wrestling with the "problem" here rather than attempting to find practical "solutions".
Fortunately, in the past few months, the government seems to have seen the fact that the best way to withstand any economic pressure is the transition from an oil-dependent economy to an active, self-sufficient and independent economy which is more invested in its potentials for trade with neighbors rather than the oil market.
Solutions like offering oil in the energy exchange or oil for execution might be some kind of transition from traditional oil sales to new approaches, but they are not ultimate solutions in the face of sanctions.
To overcome the current economic conditions, the government has realized that it should have medium- and long-term planning and policy making.
Active diplomacy and attention to the energy needs and capacities of the neighboring countries and offering discounts for oil products, although are more time-consuming ways to increase oil sales, but will be more successful than the ways we discussed, and will yield greater benefits for the country.
From our partner Tehran Times
The who and how of power system flexibility
All around the world, power systems are changing fast. For example last year Denmark supplied 63% of its power demand from variable renewables (wind and solar PV) while last June Great Britain went a full 18 days without burning coal for power generation.
Yet despite such examples of progress, change has not been fast enough to meet the objectives of the Paris Agreement. In fact, power sector emissions have been on the rise over the past two years and investments in variable renewable power capacity appear to have stalled for the first time in two decades. Meanwhile electrification continues in sectors such as transport – and without accelerated decarbonisation, much of the growth in power demand will be met by fossil fuels.
But having more low-carbon electricity on the grid is not enough; we need to make better use of that low-carbon electricity. That means coordinated action on the transformation of power systems.
Power system flexibility – the ability to respond in a timely manner to variations in electricity supply and demand – stands at the core of this transformation. Luckily, policy makers and industry leaders across the globe are increasingly aware of the importance of flexibility and are taking action. Over the last two years, two Clean Energy Ministerial Campaigns have contributed to developing an understanding of what technical solutions for flexibility are available – in power plants, grids, storage and on the demand side.
That's the 'what' of power system flexibility. But the more difficult questions are 'how do we implement this flexibility?' and 'who should be involved?'.
The answer is: it depends. More precisely, introducing the appropriate measures to deploy power system flexibility requires a deep, thoughtful look at each country's institutional framework. One key finding from the various workshops and forums organised by the CEM Power System Flexibility Campaign is that the changes necessary to activate innovative flexibility solutions inevitably deal with regulatory decisions.
One key myth that these same events are contributing to dismantle is that power sector regulation is far too complex and far too country-specific to profit from international sharing of best practices. In fact, it may be the contrary. This sharing of best practices is one of the main contributions of the joint IEA and 21st Century Power Partnership report Status of Power System Transformation 2019, which explores the various points of intervention, along with the relevant stakeholders for flexibility deployment.
The report describes how it is possible for policy makers to easily identify areas where they can directly enable change and areas where more targeted interventions may need wider stakeholder engagement.
It starts by looking at energy strategies, legal frameworks, and policies and programmes. These high-level instruments are usually what is thought of when looking at renewable energy policy support. While relatively far away from implementation, this level is particularly important as it sets the overall course for power system development.
Energy strategies typically lay out broad targets, such as China's target of flexibility retrofits for 220 GW of coal-fired power plants in its 13th Five-Year Plan or Switzerland's 'Energy Strategy 2050'. Legal frameworks go one step closer to implementation by defining electricity industry structure along with the foundations of who does what, such as the UK's recent bill for electric mobility or the distribution sector and flexibility reforms in Chile. Lastly, policies and programmes can be useful tools to test specific technology approaches or focus on specific aspects of the energy transition, for example Italy's feasibility study on 'Virtual Storage Systems' or the creation of a working group for the modernisation of Brazil's power sector.
While these high-level solutions are necessary and can be very effective, accelerating the energy transition for increasingly complex and decentralised power systems will increasingly require detailed fine-tuning of institutional frameworks. This is where we come to regulation, market rules and technical standards. By allocating costs and risk, regulation essentially determines who can do what, and how. Similarly, market rules and technical standards play a key role in shaping the interactions of different stakeholders in the power system.
In many cases, it may be necessary to update regulatory frameworks to recognise the new capabilities of new technologies in the power system. This might be the responsibility of the regulator in the case of vertically integrated utilities or spread across regulatory decisions, market rules and technical standards in the case of more unbundled power systems.
For example, if modern wind and solar power plants are technically able to provide frequency regulation, the recognition of their contribution to system reliability may require a regulatory decision to assess and validate their capabilities. It might also require modifying the system operator's market rules to allow access to ancillary services, as was done in Spain.
Similarly, if digitalisation and decentralisation of the power system offer the potential of greater demand-side participation, it will be regulation that enables smaller system resources to participate in energy, capacity and ancillary service markets. How this is implemented would vary across jurisdictions, for example updating prequalification requirements may be necessary to enable aggregation, as in the EU, simply recognising independent aggregators as market players, as in Australia, or reforming retail tariffs as in Singapore.
But to know what changes should be implemented, and by who, it is critically important to understand the specific point of intervention and engage the right stakeholders. More broadly, it is important to start a conversation with a comprehensive set of stakeholders, to get an idea of what is possible and what is needed, and to compare experiences within and across countries.
Over the coming year, the IEA and PSF Campaign will continue working on this global dialogue to improve the understanding of regulatory and market design options for the deployment of system flexibility, supported by the Campaign's co-leads – China, Denmark, Germany and Sweden. The PSF campaign is preparing initial steps to collaborate with CEM's 21st Century Power Partnership, the Electric Vehicle Initiative and the International Smart Grid Action Network to look at the linkage between power system flexibility and transport electrification, an important conversation given the trend towards decentralisation driven by adoption of electric vehicles.
This work all aims to drive home one key-message: we need creative policy making if we are serious about accelerating the energy transition, and regulatory innovation and international cooperation are a good place to start.
U.S. Is World's Largest Producer of Fossil Fuels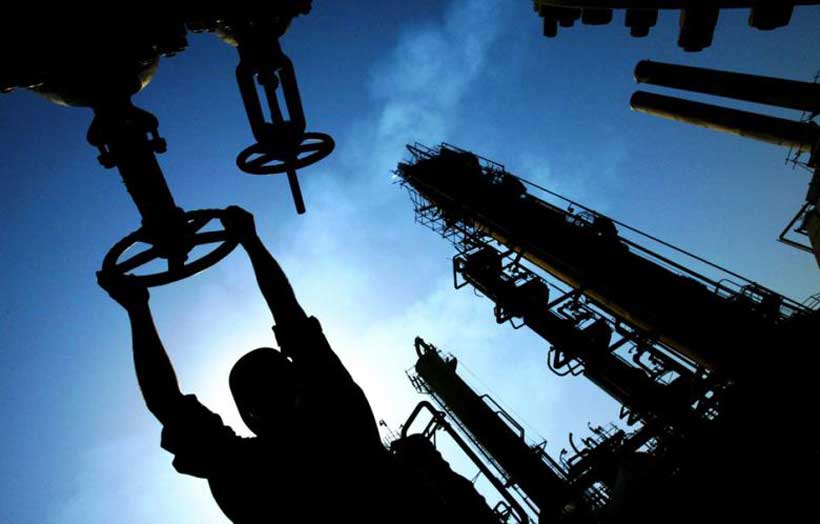 The world is using more, not less energy, with the United States (U.S.) leading this surge. This fact will continue changing the world geopolitically, and bring changes to global markets. British Petroleum's (BP) seminal Statistical Review of World Energy 2019 was released in early June, and the findings revealed the U.S. is leading the world in production of fossil fuels. The report counters prevailing wisdom that peak oil demand is rapidly happening, when the exact opposite is taking place.
World oil records were broken in 2018; according to the Review: "a new oil consumption record of 99.8 million barrels per day (mbpd), which is the ninth straight year global oil demand has increased." Demand for oil grew 1.5 percent. This is above the "decades-long average of 1.2 percent."
The Review showed the U.S. is the world's top consumer at 20.5 mbpd in 2018, and China was second at 13.5 mbpd, with India in third place at 5.2 mbpd. China and India are growing faster than world and U.S. consumer growth at 5 percent the past decade. What's noticeable about the data is: "Asia Pacific has been the world's fastest growing oil market over the past decade with 2.7% average annual growth."
BP also released the emergence of a new global oil production record in 2018 that averaged 94.7 mbpd. This increased from 2.22 million mbpd from 2017. The U.S. came in at 15.3 mbpd, and led all countries by increasing production from 2017 by over 2.18 mbpd. The U.S. added 98 percent of total global additions, an astonishing figure.
Before the U.S. shale exploration and production (E&P) took off, oil was over $100 a barrel, but since the 2014 oil crash, global oil production has increased by 11.6 mbpd, and shows no signs of slowing down. What Russell Gold of The Wall Street Journal calls, "the shale boom," has seen "U.S. oil production increase by 8.5 mbpd – equal to 73.2% of the global increase in production."
What the numbers increasingly showed was the U.S. quickly surpassing Saudi Arabia. which is the second leading oil producer at 12.3 mbpd, and Russia in third at 11.4 mbpd. Though Canada has domestic opposition from environmental groups to fossil fuel production, Canada added over 410,000 bpd in 2017.
Add these figures to U.S. numbers, and North America is now arguably the most important source for oil in the world. The BP Review decided to add natural gas liquids (NGLs) to oil production numbers and found that U.S. NGL is higher than any country at 4.3 mbpd. This is higher than Middle Eastern numbers combined, and "accounts for 37.6% of total global NGL production."
What does this mean for geopolitics? The axiom whoever controls energy controls the world now takes on new meaning with the U.S. drastically pulling ahead of Middle Eastern rivals, Russia and other global producers. Energy has always been a main factor in human development, and is especially true of today's complex international, political and economic systems that have been in place since the end of World War II (WWII)
With abundant energy, scarcity no longer makes sense when global energy sources are now readily available. When geopolitical havoc comes from Africa since over 600 million Africans are without power, added to the over 1.2 billion people on earth without electricity that is a recipe for geopolitical disaster than can be avoided.
What abundant U.S. shale oil, and natural gas can provide, as well if steadfastly pursued, is putting a stop, or at least halting the rampant weaponization of energy from countries like Russia and Iran. However, both would argue they are doing this national security and sovereign protection.
The current path of demonizing fossil fuels won't lift billions out of energy poverty, but it will serve to fortify Putin's resolve. Western media outlets that back the get-off-fossil-fuels crowd do not seem to understand those geopolitical realities. Building electrical lines powered by U.S. natural gas over authoritarian dictators oil and natural gas supplies is a great pathway to promoting democratic capitalism, energy-sufficient nation-states, and continents with market economies.
This will lead billions out of despair, and solve a host of geopolitical problems that has vexed the U.S., EU, NATO and UN for decades. All of these problems will be solved without a shot being fired, or another fruitless war occurring.
By the U.S. countering the weaponization of energy through increased oil and NGL production this has national security and foreign policy implications that affects literally every person on the planet. As an example, if Ukraine, a NATO Member Action Plan applicant since 2008, can be bullied, annexed and invaded without consequence from the West, then global economic markets can be crushed on a whim.
Understanding foreign policy decisions through the lens of energy can lead either to chaos, or the deterring of determined enemies, and that's why it is so important the U.S. continues leading the world in oil and natural gas production.
When more than 80 percent of the world's energy comes from oil, natural gas and coal, while understanding "fossil fuels have enabled the greatest advancements in living standards over the last 150 years," then energy is the number one soft and hard power geopolitical weapon outside of a nuclear arsenal.
"Leading from behind" and "resets" favored by the former U.S. administration won't help Ukraine or other Russian border states under systematic assault. Trillions in economic growth is then stifled over energy concerns when the exact opposite should be happening.
Viewing the U.S.' number one oil producer status through the prism of stopping authoritarians, and moving international relations toward the U.S.-led order is the best hope for the world in this perilous century. Geopolitically, it may also be out best hope for growth and forestalling another global war.