UN: Understanding of LGBT realities 'non-existent' in most countries
Policymakers in most parts of the world are taking decisions in the dark when it comes to sexual orientation and gender identity, an independent UN human rights expert said on Wednesday.
In a statement issued ahead of presenting his latest report to the Human Rights Council later this month, Victor Madrigal-Borloz urged States to collect more data in an effort to understand the root causes of violence which is often routinely directed towards Lesbian, Gay, Bisexual and Transgender (LGBT) people in societies across the world.
"States must adequately address this scourge through public policy, access to justice, law reform or administrative actions," said Mr. Madrigal-Borloz. "In most contexts, policymakers are taking decisions in the dark, left only with personal preconceptions and prejudices."
Clear information about the realities as lived by most LGBT people are at best, little understood, "incomplete and fragmented", said the UN Independent Expert on Protection against violence and discrimination based on sexual orientation and gender identity, "but in most countries it is simply non-existent".
"My findings show that barriers created by criminalization, pathologization, demonization and stigmatization, hinder accurate estimates regarding the world population" which is affected, he said. "Maintaining such a level of ignorance without seeking appropriate evidence is tantamount to criminal negligence."
The expert said that data collection efforts are already underway in many parts of the world and have supported assessments of the situation of LGBT persons in various areas of life, including their relative safety, well-being, health, education and employment.
"However, many other areas still lack data and remain unexplored, for example, the concerns of ageing LGBT people and intersections with disability, racism and xenophobia", he noted, adding that where States criminalize certain forms of sexual orientation and gender identity and expression, fully effective data collection is impossible: "I have received multiple accounts of data being used for surveillance, harassment, entrapment, arrest and persecution by government officials in such contexts", he added.
The rapporteur called on States to "design and implement comprehensive data collection procedures to assess the type, prevalence, trends and patters of violence and discrimination against LGBT persons. When doing so, States should always respect the overriding 'do no harm' principle and follow a human rights-based approach to prevent the misuse of collected data," concluded the expert.
UN: Renew commitment to Palestinian people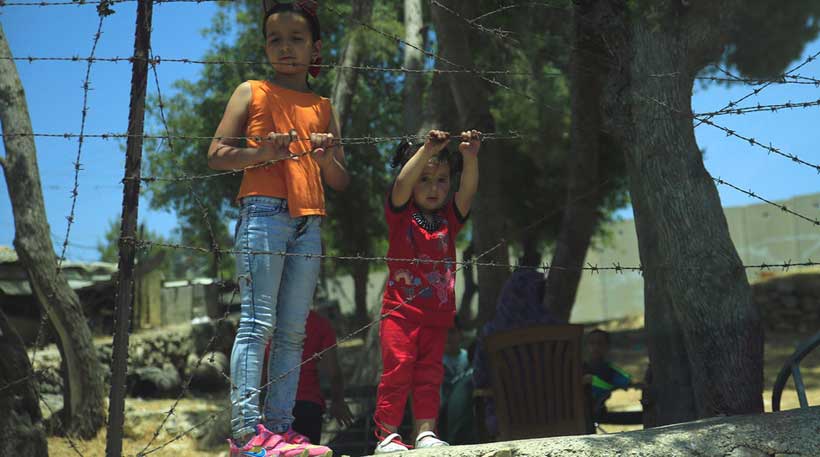 Commemorating the International Day of Solidarity with the Palestinian People, UN Secretary-General António Guterres urged Israeli and Palestinian leaders to explore every opening to "restore hope" for a two-State solution.
In a message, the UN chief cautioned that prospects for a viable two-State solution are becoming "more distant".
"A host of factors continue to cause great misery, including: the expansion of illegal settlements, a significant spike in the demolition of Palestinian homes and structures, violence and continued militant activity," said Mr. Guterres.
"Israeli and Palestinian leaders have a responsibility to explore every opening to restore hope and achieve a two-State solution."
The International Day of Solidarity with the Palestinian People is observed each year on 29 November. Established in 1977, it marks the day in 1947 when the UN General Assembly adopted a resolution partitioning Palestine into an Arab State and a Jewish State.
Committed to supporting Palestinians and Israelis
The Secretary-General said that he remains committed to supporting Palestinians and Israelis to resolve the conflict and end the occupation in line with relevant UN resolutions, international law and bilateral agreements in pursuit of the vision of two States – Israel and an independent, democratic, contiguous and sovereign Palestine – living side by side in peace and security, within secure and recognized borders, on the basis of the pre-1967 borders, with Jerusalem as the capital of both States.
"I hope that recent developments will encourage Palestinian and Israeli leaders to re-engage in meaningful negotiations, with the support of the international community, and will create opportunities for regional cooperation," he said.
"Let us together resolve to renew our commitment to the Palestinian people in their quest to achieve their inalienable rights and build a future of peace, dignity, justice and security," added the Secretary-General.
In the message, Mr. Guterres also extended his condolences on the passing, earlier this month, of Saeb Erakat, Palestine Liberation Organization (PLO) Secretary-General and Chief Negotiator for Palestinians in the Middle East Peace Process.
Financial situation of UNRWA
Mr. Guterres also voiced concerns over the financial situation facing the UN Relief and Works Agency for Palestine Refugees in the Near East (UNRWA), which provides direct and often life-saving assistance to millions of Palestine refugees.
"I appeal to all Member States to urgently contribute to enable UNRWA to meet the critical humanitarian and development needs of Palestine refugees during the pandemic," urged the Secretary-General.
Putting women and girls' rights at the heart of the global recovery for a gender-equal world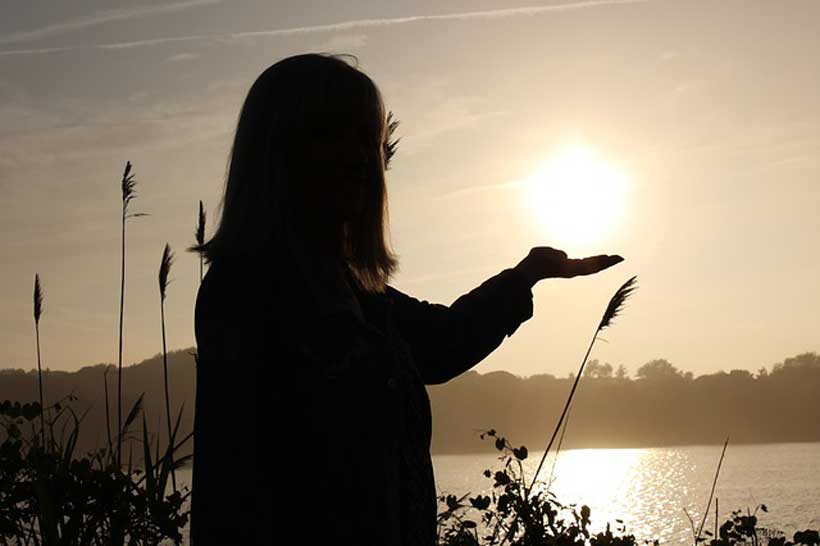 European Commission and the High Representative of the Union for Foreign Affairs and Security Policy put forward ambitious plans to promote gender equality and women's empowerment through all external action of the European Union.
While there has been some significant but uneven progress achieved in advancing women's and girls' rights, no country in the world is on track to achieve gender equality and empower all women and girls by 2030. Moreover, the health and socio-economic consequences of the COVID-19 crisis are disproportionately affecting women and girls. For example, because a higher proportion of women work informally and in vulnerable sectors, their job loss rate is 1.8 times greater than that of men. The poverty rate among women could go up by 9.1%.
To address this, the EU's new Action Plan on Gender Equality and Women's Empowerment in External Action 2021–2025 (GAP III) aims to accelerate progress on empowering women and girls, and safeguard gains made on gender equality during the 25 years since the adoption of the Beijing Declaration and its Platform for Action.
High Representative/Vice-President, Josep Borrell, said: "Ensuring the same rights to all empowers our societies. It makes them richer and more secure. It is a fact that goes beyond principles or moral duties. The participation and leadership of women and girls is essential for democracy, justice, peace, security, prosperity and a greener planet. With this new Gender Action Plan, we are pushing for more and faster progress towards gender equality."
Commissioner for International Partnerships, Jutta Urpilainen, said: "Stronger engagement on gender equality is key to a sustainable global recovery from the COVID-19 crisis and building fairer, more inclusive, more prosperous societies. Women and girls are in the frontline of the pandemic and must be put in the driving seat of the recovery. As a gender-sensitive and responsive geopolitical Commission, we want to work more closely with our Member States, as well as all partners, in building a truly gender-equal world."
Promoting gender equality in EU external action 2021-2025
The Gender Action Plan III provides the EU with a policy framework with five pillars of action for accelerating progress towards meeting international commitments and a world in which everyone has space to thrive. It makes the promotion of gender equality a priority of all external policies and actions; offers a roadmap for working together with stakeholders at national, regional and multilateral levels; steps up action in strategic thematic areas; calls for the institutions to lead by example, and; ensures the transparency of the results.
The five pillars of action in detail:
1) 85% of all new actions throughout external relations will contribute to gender equality and women's empowerment by 2025. GAP III introduces stringent rules for applying and monitoring gender mainstreaming across sectors. All external assistance across all sectors, including infrastructure, digital, energy, agriculture and blended funds, etc., should integrate a gender perspective and support gender equality.
2) Shared strategic vision and close cooperation with Member States and partners at multilateral, regional and country level. GAP III makes the case for developing a common approach for all EU actors at country-level and for focusing on selected strategic issues. Careful gender analysis and close consultation with Member States, civil society organisations, women's rights activists, and the youth, will provide a firm foundation for actions on the ground.
3) GAP III calls for accelerating progress, focusing on the key thematic areas of engagement, including fighting against gender-based violence and promoting the economic, social and political empowerment of women and girls. It puts a renewed emphasis on universal access to healthcare, sexual and reproductive health and rights, and gender equality in education, as well as on promoting equal participation and leadership. It also fully integrates the EU policy framework on Women, Peace and Security, and brings the gender perspective to new policy areas, such as the green transition and the digital transformation.
4) Leading by example. The action plan calls for the European Union to lead by example, including by establishing gender-responsive and gender-balanced leadership at top political and management levels.
5) Measuring results. GAP III adopts a new approach to monitoring, evaluation and learning, with a stronger focus on measuring results. The EU will set up a quantitative, qualitative and inclusive monitoring system to increase public accountability, ensure transparency and access to information on its assistance to gender equality worldwide. The Commission, in cooperation with the EEAS, will monitor progress each year on the implementation of GAP III.
A transformative approach
Contributing to empowering women, girls and young people to fully use their rights and increase their participation in political, economic, social, and cultural life is a key objective of the new action plan. GAP III strongly supports the participation and leadership of girls and women, promoting it, for example, through governance programmes and public administration reforms.
GAP III will promote a transformative and intersectional approach, and will mainstream gender in all policies and actions. It aims to address structural causes of gender inequality and gender-based discrimination, including by actively engaging men and boys in challenging gender norms and stereotypes. Finally, to leave no one behind, the action plan seeks to tackle all intersecting dimensions of discrimination, paying specific attention for example to women with disabilities, migrant women, and discrimination based on age or sexual orientation.
Background
This external Gender Action Plan reflects the objectives of the EU Gender Equality Strategy, the first Commission strategy in the area of equality, which delivers on the commitments made by the President von der Leyen in her political guidelines.
End gender-based violence, 'once and for all'
Commemorating the International Day for the Elimination of Violence against Women on Wednesday, the United Nations has called on governments worldwide to redouble efforts and eradicate gender-based violence forever.
In his message for the day, Secretary-General António Guterres underlined the need to prioritize women's leadership in finding solutions and to engage more men in the struggle.
"The global community needs to hear the voices and experiences of women and girls and take into account their needs, especially survivors and those who face multiple and intersecting forms of discrimination", he said.
Mr. Guterres reiterated his call from April this year, when he urged the international community to work to end the "shadow pandemic" of gender-based violence.
"I reiterate and relaunch that appeal today", he said.
Supporting 'first responders'
The UN chief highlighted that action to stop violence against women, needed predictable and flexible funding for women's rights organizations, which so often act as first responders in countries across the world.
"It is critical that services for survivors of violence remain open, with adequate resources and measures in place to support health, social and justice responses", he added.
He went on to note that such measures should not only focus on interventions once violence against women has occurred, but that they should work to "prevent violence occurring in the first place", including through addressing cultural forces and societal norms, that create power imbalances.
Police and judicial systems also need to become more accountable, to make sure perpetrators don't act with impunity.
"On this international day, let us redouble our efforts to eradicate gender-based violence forever," declared Mr. Guterres.
COVID-19 and violence against women
While violence against women and girls has been a persisting and pervasive problem, it has only worsened with the outbreak of the COVID-19 pandemic. Domestic violence, in particular, has escalated dramatically, according to UN-Women.
Women and girls are also disproportionately affected by the pandemic's socio-economic impact, increasing the risk of violence.
Against this background, Phumzile Mlambo-Ngcuka, Executive Director of UN-Women, wrote to political leaders across the world and urged them to take tangible action and express their commitments to end violence against women.
"As the world prepares to mark the International Day for the Elimination of Violence against Women", she said, "I would like to call on your Government to make visible at the highest level your commitment to addressing violence against women and girls in the context of COVID-19" she said.
Ms. Mlambo-Ngcuka suggested that leaders highlight such commitments through statements on social media, a video message or text.
The International Day
In December 1999, the UN General Assembly designated 25 November as the International Day for the Elimination of Violence against Women, inviting governments, international organizations and non-governmental organizations to hold activities designed to raise public awareness on the issue.
The Day also commemorates the brutal assassination in 1960, of the three Mirabal sisters, political activists in the Dominican Republic, on orders of former ruler Rafael Trujillo.