Marriott International Opens Second Four Points by Sheraton in Tanzania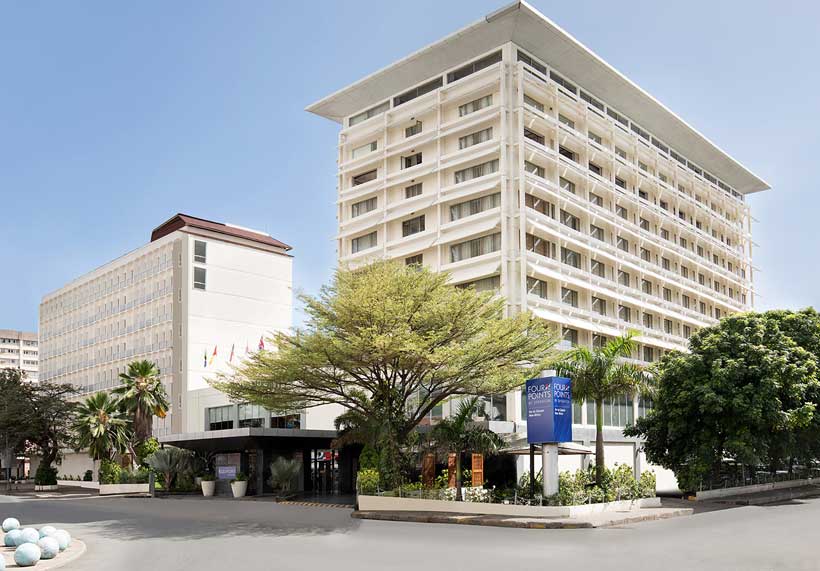 Marriott International, Inc. announced the opening of its second Four Points by Sheraton hotel in Tanzania, Four Points by Sheraton Dar es Salaam, New Africa Hotel. The original New Africa Hotel was built as the official residence of Kaiser Wilhelm II in 1896. It was used as a hospital during World War I before being converted into a hotel during the British Empire. Sitting at the heart of the central business district of the city, overlooking the Harbor the hotel has since emerged as a landmark and an integral part of the burgeoning city. With the renovation and the rebrand the hotel continues to retain its unique charm, while delivering on the brand's promise to provide what matters most to today's independent travelers.
"Four Points by Sheraton Dar es Salaam, New Africa Hotel, is a great addition to our rapidly growing footprint in Africa and further consolidates the brands presence in Tanzania. We are confident that with its blend of stylish comfort and genuine service at a great value, the hotel will meet the rising demand for high-caliber lodging in this fast-growing market and soon emerge as a leading choice among business and leisure travelers," said Alex Kyriakidis, President and Managing Director, Middle East and Africa, Marriott International.
Designed for the modern traveler with an emphasis on approachable design, the 174 room Four Points by Sheraton Dar es Salaam, New Africa Hotel, features spacious and contemporary rooms including suites. It also offers an all-day dining, a coffee shop and a lounge-bar where guests can experience the brand's signature Best Brews™ program and watch their favorite sports matches. The hotel also features The Spice Route, a signature restaurant overlooking the Harbor showcasing Pan Asian fine dining.
Other facilities include an outdoor pool and a state-of-the-art fitness center. With 1000 square feet of indoor meeting and banquet space spread across 12 flexible meeting rooms, the hotel is an ideal venue for gatherings of any size including elaborate social events and weddings.
The hotel offers the brand's defining touches, including the Four Comfort Bed, complimentary bottled water in all rooms, fast and free Wi-Fi throughout the hotel and an energizing breakfast with freshly brewed coffee that helps guests start the day right.
"Our vision is to offer an uncomplicated travel experience for both business and leisure. Perfectly situated in the heart of the city, the hotel is at the epicenter, steeped in history and surrounded by local attractions," said Siddharth Chaudhry General Manager, Four Points by Sheraton Dar es Salaam, New Africa Hotel. "We look forward to welcoming our guests with the brand's signature warm and uncomplicated yet comfortable service."
Four Points has proven to be a global hit with its distinctive identity and ability to meet the increasing demands of the modern, everyday traveler. The brand is experiencing incredible growth momentum having surpassed the 250th hotel milestone globally. Over the past two years in East Africa alone, the brand has opened Four Points by Sheraton Hurlingham, Four Points by Sheraton Nairobi Airport and Four Points by Sheraton Arusha with Four Points by Sheraton Dar es Salaam becoming the fourth property to open in the region.
A Splendid Summer in Atlantis, The Palm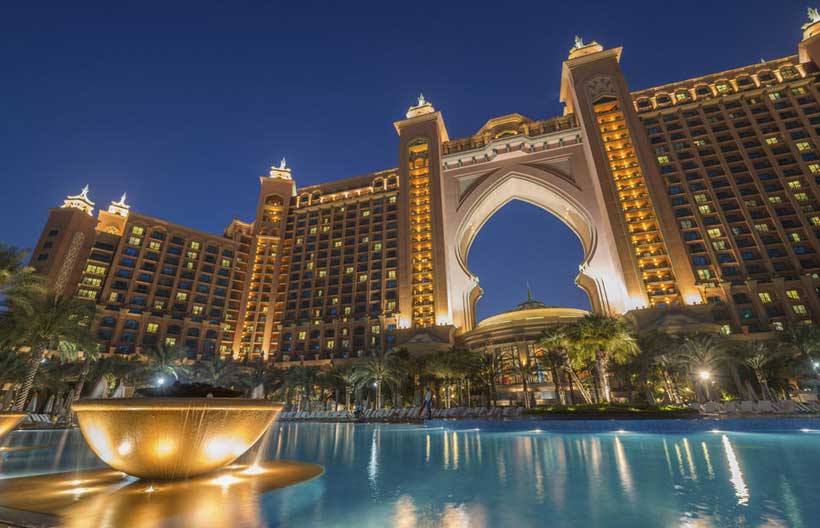 It's no secret that June in Dubai means temperatures are a little higher than usual. But that doesn't mean you can't make the most of every single minute of your dream holiday at Atlantis, The Palm.
From making a splash with our action-packed watersports offering to enjoy a once-in-a-lifetime journey with the beautiful residents of Dolphin Bay, there's a whole host of brilliant things to do and unique ways to cool off.
Here are a few of our top tips to make the most of the summer, beat the heat and create everlasting memories.
Underwater Yoga at The Lost Chambers Aquarium
Limber up for a yoga session like no other. Guests can practice their best Warrior Pose against a beautiful backdrop of more than 65,000 marine animals in our spectacular Lost Chambers Aquarium. Whether you're a yoga guru or a complete beginner, you can join in the fun and improve your strength, flexibility, and balance with the help of an expert teacher.
Underwater Fun with Our Beautiful Dolphins
Dolphins are some of the world's most charming and awe-inspiring creatures and here at Atlantis, you can see for yourself exactly why. If you book our new Dolphin Snorkel experience, it will be love at first sight as you don your snorkel gear and swim with the friendly residents of Dolphin Bay. You'll have a unique perspective of the sheer beauty of these incredible mammals playing, interacting and having fun together. Furthermore, our brainy team of marine experts is present to tell you all you need to know about the charming dolphins.
Thrills And Spills with Thrilling Watersports
If you like nothing more than taking to the open waters, then Atlantis is the perfect place for you. We have a huge range of exciting watersport activities for you to choose from, including kayaking, banana boats, and paddle boarding. There's also a variety of amazing activity packages, such as lessons in sailing, windsurfing, and waterskiing. The only challenge will be finding the time to try them all before you leave.
Relax and Unwind at Shuiqi Spa
For many of us, holidays are a time to switch off from the outside world and leave the stresses and strains behind. Luckily, Atlantis has plenty of great ways for you to do just that, including a range of gorgeous treatments at the superb ShuiQi Spa. Let the expert staff melt your troubles away with pampering treatments such as the Zerobody floating experience, an invigorating Salt Scrub or a 60-minute ESPA Deep Muscle Massage, among others.
Go on, you've earned it.
Hampton by Hilton Opens Its Doors in Utrecht
Hampton by Hilton Utrecht Central Station opens its doors to guests. The hotel is the latest addition to the growing Hampton by Hilton portfolio, the global value hotel brand known for its commitment to providing thoughtful service, one of Hilton's (NYSE: HLT) 17 market-leading brands.
The 193-room property is within the heart of Utrecht, allowing guests to explore all the city has to offer, including Hoog Catharijne Shopping Mall, the original Miffy Museum, the Dom Tower of Utrecht and the famous canals of Utrecht.
Hampton by Hilton Utrecht Central Station offers a complimentary breakfast to every guest, while rooms are fully equipped with comfortable bedding, a workstation, hairdryer, iron & ironing board, tea & coffee facilities and free Wi-Fi, along with fitness facilities.
Matthias Bloemhard, Hampton by Hilton Utrecht Central Station general manager, comments: "We are very excited to open this hotel in the heart of the Netherlands. The location is just great with direct access to both the city center and the biggest public transport hub of the country. The team and I are looking forward to bringing Hamptonality to the great city of Utrecht!"
Hampton by Hilton Utrecht Central Station is part of Hilton Honors, the award-winning guest-loyalty program for Hilton's 17 distinct hotel brands. Members who book directly have access to instant benefits, including a flexible payment slider that allows members to choose nearly any combination of Points and money to book a stay, an exclusive member discount, free standard Wi-Fi and the Hilton Honors mobile app. Book direct at Hilton.com, through the Hilton Honors app or through other official Hilton channels for more perks and a price match guarantee
Hampton by Hilton Utrecht Central Station is located at Boven Catharijne Poort 4, in the Hoog Catharijne Shopping Mall. The property is owned and managed by FS NL Holdings BV.
10 Reasons to Visit Four Seasons Hotel Cairo at Nile Plaza This Summer
As the sun gets brighter and the nights get longer, summer in Cairo is the ultimate opportunity to wake up every day to marvel views of the legendary Nile and magical Cairo's skyline. Being the heartbeat of the Nile, Four Seasons Hotel Cairo at Nile Plaza makes for the perfect starting point to experience what Cairo has to offer this summer.
From centuries-old museums and galleries to music festivals and exhilarating concerts, summertime in Cairo is as exciting as diverse with Four Seasons Hotel Cairo at Nile Plaza Concierge team sharing the favourite things to do this summer in the vibrant city.
Attend the Citadel Music Festival
Salah El Din Citadel dominates Cairo's skyline and was the nerve centre of Egypt for almost 700 years. In August, the Citadel will turn into an arts and culture centre during its annual two-week music festival. Organized by Cairo Opera House, the festival hosts various art performances by local and international artists in a unique experience with a breath taking backdrop of the 12th-century Citadel.
Soak Up the Sun with a Cooling Dip
One of the best things about Cairo is the long morning hours. Take advantage and escape the heat into one of three rooftop swimming pools at Four Seasons Cairo at Nile Plaza. Lounge with a refreshing drink in hand; and let the cooling breeze that follows blow away any stressful thoughts.
Travel Back in Time with Cairo's Most Fascinating Palaces
When summer weather strikes, take activities indoors while exploring Cairo's lavish palaces. From the masterpieces at Princess Aisha Fahmy Palace and the luxurious Manial Palace that tells the story of botanical eloquence and architectural grandeur, to Amir Taz Palace, Abdeen Palace and many more tell great stories of Cairo's modern history.
Embrace the Warm Weather at the Spa
A hot summer day in Cairo is just the perfect time to set the mood for well-being at Four Seasons Spa – an oasis of peace in the summer heat with treatments designed to prep and prime guests to soak up that warm summer sun while reviving some of the pharaohs' beauty secrets.
Spend an Afternoon with the Pharaohs
Home to the world's most extensive collection of ancient Egyptian antiquities, the 107 hall Egyptian Museum features an incredible 160,000 objects on display with artefacts spanning 5,000 years of the pharaonic era. To beat summer heat, the museum opens during late afternoon every Sunday and Thursday.
Get Lost in Cairo's 1000-Year Old Market; Khan El Khalili
Few places in Cairo can match the energy of Khan El Khalili market, especially in the evenings when the entire area is lit up with colourful lanterns. Chef Concierge Dalia Khalil recommends experiencing the essence of old Cairo and visiting the legendary 240-year old El Feshawy café.
Cheer the Africa Cup of Nations – Egypt 2019
Be part of the continent's biggest football competition, as Egypt is hosting the 32nd Africa Cup of Nations from June 21 to July 19, 2019. The Concierge team at Four Seasons Hotel Cairo at Nile Plaza are the go-to for booking tickets and information. For those eager to catch their favourite match on the big screen, the Hotel will turn Upper Deck Lounge into a fan-zone with panoramic pool views.
Have a Sunset Picnic in a Felucca, a Traditional Wooden Sailing Boat
A felluca is a traditional wooden sailing boat used by the pharaohs throughout history, and is definitely a must-do while in Cairo. The boat will carry guests on a smooth sail across the Nile, while sipping oriental tea with mint and watching as some of Cairo's remarkable landmarks become the backdrop. Such an experience with huge astonishment is just steps away from Four Seasons Cairo at Nile Plaza.
Go Skiing
Skiing does not have to stop just because it is summer in Cairo. Egypt's first snow park Ski Egypt is just the perfect fun destination for all ages. The park offers snow-filled winter wonderland all year round, from skiing, slope snowboarding to sledging and sliding.
Extend Cairo Adventures with Complimentary 4th Night
It is the time to experience a vibrant summer getaway in the beating heart of Cairo over the marvel views of the Nile at Four Seasons Hotel Cairo at Nile Plaza. To extend a stay in Cairo longer, the Hotel offers the Stay Longer – Fourth Night Free package to explore the vibrant city of Cairo.