Businesses Double Down on Sustainability as Consumers Focus on Costs
While most businesses have intensified their sustainability efforts, many residential consumers' actions have stalled as cost and complexity have slowed commitment to clean-energy solutions, according to Deloitte's "Resources 2019 Study — Balancing climate, cost, and choice," released today.

Although the annual survey shows widespread agreement on the need to address climate change and reduce their carbon footprints, businesses seem much more willing to take action than residential consumers. The survey found that businesses increasingly view sustainability as an opportunity to create value, while residential consumers tend to have a more nuanced view that factors in the cost and convenience of sustainability improvements.
"Consumer complacency may be settling in as costs outweigh climate as a motivator in adopting new technologies and cleaner energy sources," said Marlene Motyka, Deloitte U.S. and global renewable energy leader and principal, Deloitte Transactions and Business Analytics LLP. "On the other hand, most businesses don't perceive a choice between climate and cost. They see green energy choices as a win-win: doing the 'right thing' is good for the environment and the bottom line."
According to the study, about two-thirds of business respondents say their customers are demanding they procure a certain percentage of their electricity from renewable resources, and nearly half of the businesses surveyed are seeking to do so. On the other hand, despite their own hesitations about investing in sustainability, most residential consumers surveyed expect action from the business sector and the government. Households also tend to believe it is the government's responsibility to set the vision and path for U.S. energy strategy, indicating that government policies could help overcome consumer reluctance to adopt sustainable technologies.
Among the key findings:
Of the 84% of business respondents aware of recent global climate change reports, nearly two-thirds reviewed or changed their energy management strategies in response, with 83% increasing their commitment.
While energy management remains a top priority, with 9 in 10 reporting goals to reduce electricity consumption, most businesses surveyed are also expanding resource management goals in other areas — with water gaining the most ground with an increase from 59% in 2016 to 75% this year.
Among residential consumers polled, 67% are very concerned about climate change and their personal carbon footprints, but there was a slight retrenchment in how they felt about the importance of renewable sources of electricity — down to 48% from 53% in 2018.
Keeping total energy bills affordable rose five points to 63% in 2019, continuing to be the most important energy issue for residential consumers surveyed, while using clean energy sources fell slightly from 2018 to 50%.
Residential consumer behavior on climate in holding pattern: complacency or confusion?
When it comes to translating attitudes into action, the cost of electricity and the perceived cost/time investment required for changing behaviors or adopting new technologies, can be significant barriers to change. Moreover, messaging about new technologies, alternate providers, and other options do not appear to be coming through clearly. Whether it's installing solar panels, enrolling in green energy programs, or purchasing battery storage or electric vehicles, many residential consumers consider those options too expensive or too complicated.
Slowing down on solar
Interest by surveyed residential consumers in installing rooftop solar fell from higher levels seen in 2016–17. Forty-four percent of those polled cite expense as the top barrier to solar installation, followed by uncertainty that panels would work as promised (21%). On the other hand, 39% of respondents would be extremely or very interested in purchasing a share in a community solar project, with interest highest among millennials (49%).
The millennial factor — the countertrend consumer
Surveyed millennials stand out as concerned about climate change and the only generation who consistently rate clean energy and exploring new technology options higher than other age cohorts. According to the study, 53% of millennials rate renewables' role in their electricity supply as extremely or very important, as opposed to 40% in the mature age category (68+). In terms of technology adoption, 18% of respondents use software apps to track energy usage, with 29% of them using it daily. They're also more likely to use home automation than older cohorts.
Home automation gaining momentum despite cyber concerns
Although home automation is at an early stage of deployment (only 2 in 10 of respondents), there are signs adoption is accelerating, with a doubling since 2016 of home device connectivity with smartphones. Fully 61% of active users surveyed are increasingly concerned about privacy and security, while 46% of all residential consumers say that these concerns might prevent them from purchasing smart home technology, and 39% of households link cyber risk with concerns about power outages.
Business see green begetting more green
While desire to cut costs was the top driver of those surveyed for resource management programs, "just 'the right thing to do'" rose 11 points in 2019 to second place, at 39%. In fact, companies who view energy procurement as an opportunity to reduce risk, improve resilience and create new value, rather than as a cost — rose to 88% from 81% in prior years.
More businesses are also tying resource management goals to employee compensation, with 48% polled already incorporating energy objectives into goals, the highest level ever. Of those not working to procure more renewable energy, 65% said they could be motivated to do so by combining renewable energy with battery storage to provide backup generation and/or to improve the economics of the overall system.
Businesses increasingly look to onsite/self generation
By 2021, surveyed companies generating electricity on-site expect to source less power from electricity providers, falling from 40% of power consumed in 2018 to 35% of power consumed in 2021. They expect to replace this electric power with increased supplies from on-site renewable generation, off-site renewables and on-site co-generation. The top three reasons cited for installing onsite generation were diversification of energy supply, cost savings (up sharply) and price certainty.
Interest in electric vehicles (EVs) accelerating
Residential respondents are showing significant interest and intent in EVs, with 26% of respondents saying they are extremely or very interested in purchasing an EV, and 11% planning to replace their current vehicle with an EV. Concerns hindering growth are cost (44%), recharging convenience (29%) and range (26%), but if gasoline prices were higher, interest in purchasing an EV would likely rise for about 44% of residential consumers — and 55% of millennials.
On the business side, the survey shows that while business intentions to purchase EVs for their fleets remain unchanged, more are making the charging stations they provide to employees available for public use. More than half (54%) of respondents said their companies provide EV charging stations for employees, and of these companies, the percentage who make them available to the public ticked up to 6 points in 2018.
"For incumbent electricity providers and new entrants, inertia among residential consumers may, paradoxically, provide a competitive advantage," said Stanley Porter, vice chairman, U.S. energy, resources and industrials leader, Deloitte Consulting LLP. "Generational preferences for greener energy, more choice, and more appetite for technology could open up markets. By understanding and segmenting the customer base and targeting them with clear and compelling messages through the appropriate channels, providers could break through consumer complacency and expand adoption of new services."
Since 2010, Deloitte's annual Resources study has been focused on the thinking of U.S. business and household decision-makers on energy usage, climate change, environmental responsibility, energy management and clean technologies. Based on surveys of 600 businesses across multiple sectors, and 1,500 residential consumers, the nationwide study was designed to provide insights that can help energy companies and businesses make energy-related investment and business decisions.
First Road Safety Profile Report to Help Save Lives on the Road
The World Bank's Global Road Safety Facility (GRSF) presented the Guide for Road Safety Opportunities and Challenges: Low- and Middle-income Country Profiles during the 3rd Global High-Level Conference on Road Safety in Stockholm. The guide gives a precise assessment on the magnitude and complexity of road safety challenges faced by low-and middle-income countries (LMICs) and helps policy makers understand the road safety framework in context of their own country systems and performance. The guide also helps countries to build and appreciate the business case for vital road safety investment.
LMICs are facing a major challenge in road safety. Each year, 1.35 million people are killed on the worlds' roads, and a further 50 million are injured, with the vast majority of these (over 90 percent) occurring in LMICs.
One major barrier to improving this situation is a lack of understanding of the problem due to deficient information. Many vital metrics of road safety performance are not measured effectively in most LMICs, including the actual number of road crash fatalities and serious injuries. Measures of progress such as safety rating of roads, age and safety of vehicles, and safety behaviors such as helmet or seatbelt use are also commonly not known. This limits every aspect of road safety management and delivery, including resource allocation, advocacy, intervention selection, and prioritization of resources.
Information is required to guide progress across all pillars of road safety—management, roads, speed, vehicles, road users, and post-crash care— in order to understand deficiencies and opportunities, set ambitious targets for improvement, monitor progress and develop advocacy and commitment for interventions that work.
The Road Safety Country Profiles present information on all these pillars along with information on the current status for each country and region along with extensive information on key risk factors, issues and opportunities. This report provides a baseline for monitoring progress on vital metrics for road safety. It will be updated to measure progress on evidence-based road safety measures during the current decade.
The report also guides action: Clear advice and references regarding robust policies and other interventions are provided to countries facing specific challenges, allowing them to take direct action on priority issues and opportunities.
"The road safety agenda is critical for development, from building and maintaining human capital, to ensuring long-term growth and poverty reduction prospects. This groundbreaking report responds to the urgent need to collect and document road safety performance data—an important step toward a clear understanding of the problem," said Makhtar Diop, Vice President for Infrastructure, World Bank. "As the road safety challenge moves into a new decade, this report will help build on achievements at the local, regional and national levels, and strengthen the foundation for a new phase of action."
The guide was developed by GRSF together with the World Bank, with funding support from UK Aid and the World Bank. GRSF has been a leading global actor for the global road safety agenda and plays a vital role in providing guidance, leadership, and funding to LMICs, international partner organizations, academia, and NGOs via a wide range of research studies, guidance documents and technical support.
The GRSF gratefully acknowledges the many sources employed to calculate various measure. In particular, we thank to the World Health Organization (WHO); the Institute for Health Metrics and Evaluation (IHME); the International Road Assessment Programme (iRAP); and the United Nations Environment Programme (UNEP) for the significant use we have made of their data.
Germany's ambitious efforts to advance its clean energy transition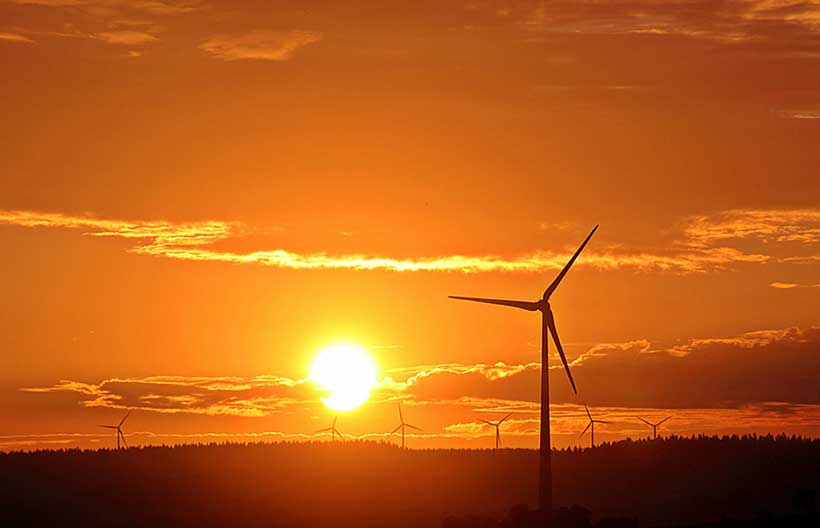 The International Energy Agency released its latest in-depth review of German energy policies today, welcoming the country's bold approach to its clean energy transition.
Since the last IEA review of German energy policies, the Energiewende, German for "energy transition," has been the defining feature of the country's energy landscape. It is an impressive plan for transforming the country's energy system to a more efficient one supplied mainly by renewable energy. It aims to phase out electricity generation from nuclear power by the end of 2022. More recently, the government announced plans for a phase out of coal by the end of 2038.
Germany's national climate change strategy is defined in the Climate Action Plan 2050, which sets out a longer-term pathway for sector-specific emissions reductions, as part of the Energiewende. Compared with the base year of 1990, the key goals are to achieve at least a 40% cut in greenhouse gas emissions by 2020 and 80-95% by 2050. Germany has made notable progress in cutting its emissions. In 2019, it had the largest decline in energy-related carbon dioxide emissions of any EU country, according to IEA data released last week.
"The Energiewende has been successful in electricity generation, where it has been effective at substantially increasing the share of renewable electricity supply. To further support the role of renewables, the government will need to ensure a transmission grid expansion and promote the development of hydrogen technology," said the IEA's Executive Director, Dr Fatih Birol, who launched the report in Berlin with Peter Altmaier, Germany's Federal Minister for Economic Affairs and Energy.
However, given the requirement for additional renewable capacity, the IEA review highlights the need for Germany to ensure a continued strong investment environment for wind generation, including to address recent social acceptance and permitting issues impacting the onshore wind sector, as well as repowering ageing wind facilities. In addition, the review urges the government to facilitate the smooth system integration of renewables, in particular through a buildout of much-needed additional transmission capacity to carry wind resources from the north to the south.
Despite the extraordinary progress in renewable electricity, the report notes that the nuclear phase-out as well as higher electricity exports have offset some of the emissions benefits. Still, the government's planned coal phase-out could help the country remain on track to achieving its longer-term emissions targets in the electricity sector.
To date, the electricity sector has been shouldering a sizeable share of the Energiewende's costs and progress; other sectors need to follow suit. "Building on success in the electricity sector, now the government must focus its efforts on achieving stronger emissions reductions in the transport and heating sectors. The IEA welcomes the recently adopted Climate Action Programme 2030, which includes a carbon price in the transport and heating sectors, as an important step in the right direction," Dr Birol noted.
Beyond that, the programme includes a focus on technology development to support the energy transition, such as the use of more electric vehicles and hydrogen-based energy systems. It is also mindful of the distributional impacts of climate policies and aims to ensure a level playing field across sectors and stakeholders.
Energy security remains a focus area for the IEA, and Germany has maintained a high degree of oil, natural gas, and electricity supply security. As the nuclear and coal phase-outs increase Germany's reliance on natural gas, the review finds it will be increasingly important for the country to continue efforts to diversify its gas supply options, including through the import of liquefied natural gas.
"I would like to thank Minister Altmaier for his collaborative spirit and commitment to building a secure and sustainable energy future. It is my hope that this report will help Germany as it undertakes this very important energy transition," said Dr Birol.
Off-Grid Solar Industry Grows Into a $1.75 Billion Annual Market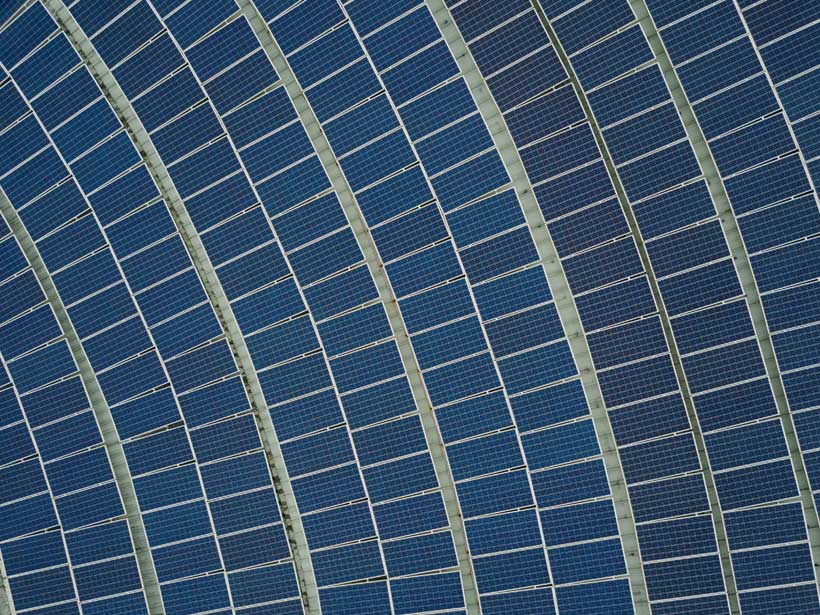 The off-grid solar industry has grown into a $1.75 billion annual market, providing lighting and other energy services to 420 million users and remains on a solid growth curve, a new World Bank Group and GOGLA report shows.
The 2020 Off-Grid Solar Market Trends report finds that the industry has made tremendous strides in the past decade. Since 2017, revenues from the off-grid solar industry continue to rapidly grow, increasing by 30 percent annually. To date, more than 180 million off-grid solar units have been sold worldwide and the sector saw $1.5 billion in investments since 2012.
With 840 million people still lacking access to electricity, the growth of the off-grid solar industry is critical to meeting the Sustainable Development Goal (SDG7) for universal access to affordable, reliable, sustainable and modern energy by 2030.
"The off-grid solar industry is instrumental for achieving universal electricity access," said Riccardo Puliti, Global Director, Energy and Extractive Industries and Regional Director, Infrastructure, Africa, at the World Bank. "We are scaling up our support to client countries by helping them leverage this potential through innovative and financially sustainable solutions," he added.
According to the report, the sector would need an additional boost of up to $11 billion in financing. More specifically, the sector would need to grow at an accelerated rate of 13 percent, with up to $7.7 billion in external investment to companies and up to $3.4 billion of public funding to bridge the affordability gap.
"Only by crowding in commercial finance at scale can we reach the target of achieving universal access by 2030," said Paulo de Bolle, Senior Director, Global Financial Institutions Group for IFC. "We are eager to work with our local bank partners in the more mature off-grid markets where commercial debt can drive the next stage of market growth."
Trends demonstrate that companies are moving into new geographies and underserved markets as established markets become more saturated. These companies are also shifting towards larger, higher-margin solar home system sales in response to growing consumer demand for appliances and back-up systems.
"This report is another confirmation of the significant impact off-grid solar has already achieved, and the massive opportunity that remains going forward," said Koen Peters, Executive Director of GOGLA. "The Market Trends Report shares details on where we stand, and where we should be heading next."
The report summary of the biennial flagship report, which is published by the World Bank Group's Lighting Global Program and the Global Off-Grid Lighting Association (GOGLA), in Nairobi at the Global Off-Grid Solar Forum and Expo where President Uhuru Kenyatta welcomed more than 1200 participants today. The full report will be available in March, 2020.
About the Market Trends Report
The report summary of the biennial flagship report, which is published by the World Bank Group's Lighting Global Program in cooperation with GOGLA and support from the Energy Sector Management Assistant Program (ESMAP).