How we unlock transformational change to save our Forests
Back in May, the Tropical Forest Alliance (TFA) hosted its Annual Meeting in Bogotá, Colombia's high-altitude capital, which brought together 300 leaders from the worlds of business, government and civil society. As well as having an acute awareness of the importance of forests in solving our global climate and biodiversity crises, they have a huge weight of collective influence.
The meeting was invigorating. It was upbeat. Yet it also zeroed-in on the considerable challenges we still face. And I think everyone left with a real sense of urgency and a determination to stop the ecocide.
If you were there, I need to thank you, once again, for contributing. If not, I want to give you a quick update on the tenor of the discussions, and three commitments we made.
So, first, the meeting itself.
It was great to be in Bogotá, to be co-hosted by the Colombian Government, and to hear directly from the President about his determination to address deforestation. The country has committed to a US$20 million fund to promote low-carbon investment, and to eliminate deforestation from meat and dairy production. And, beyond halting deforestation, there is a strong intention to reverse the process – by restoring hundreds of thousands of acres of degraded land and planting 180 million trees.
A central theme was the promise of jurisdictional or landscape-based approaches, which address the economic viability of rural economies. And we heard from stakeholders from several regions that are making real progress, like Indonesia's Siak district, and Colombia's Department of Caqueta.
These jurisdictional approaches are not new. But they have emerged as an effective way to complement the type of supply chain initiatives that have traditionally been the focus of the TFA community. We are therefore convinced that the most effective thing we can do going forward is catalyse collective action in the world's key production landscapes.
A clear pace setter is the Mato Grosso region in Brazil and its Produce, Conserve, Include (PCI) platform and strategy. First launched in 2015, the PCI is helping the region's vast but often impoverished agricultural economy to co-exist with the 60% of remaining forest cover. And a new innovation, supported by several NGOs, is the PCI "Pitch Book" – a menu of readymade, plug-and-play solutions for businesses to actively engage in the landscapes from which they are sourcing.
Of course, it wasn't all good news. The latest Global Forest Watch figures were shared, and the overall picture is not good. Although the 2018 rate of deforestation fell back from the 2016 and 2017 peaks, 12 million hectares of tree cover were lost, and the underlying three-year trend is still heading upwards, with some deeply worrying incursions into protected forest areas and indigenous lands. However, a reason to be optimistic is the situation in Indonesia, where deforestation has all but stopped – demonstrating the success of its national and regional initiatives and providing inspiration to the wider forest community.
China's attitude to commodity supply chains and deforestation was another strong theme, and we were delighted to announce that the TFA is launching a programme of activity to support the Chinese Government ahead of the UN Biodiversity Conference in Kunming in 2020. Against this backdrop, we believe there is a clear rationale and opportunity for the Chinese state to engage in the forest debate and wield its considerable influence.
Accelerating into 2020 and beyond
We closed the meeting with three commitments:
-The consensus from Bogotá was the need for system-level change. For example, there were clear calls for the creation of a Global Accord on Commodity Sourcing. Brokering such an agreement falls outside of the TFA's traditional remit, but we will explore what such an accord may look like and how it could be pursued.
-There was strong endorsement for the TFA to continue to catalyse collective action on jurisdictional initiatives. By complementing (but not substituting) supply chain actions, this promises to be transformational.
-We all need to accelerate towards 2020, making what progress we can, whilst also framing a compelling post-2020 agenda. For example, we will consult across our membership to broker a consensus. We will also continue to highlight the effectiveness of jurisdictional leadership – aiming for the subject to be high on the agenda at the UN Climate Action Summit in New York this September.
Finally, we confirmed that the next TFA meeting will take place in Indonesia – a country that has done more than any in the last few years to reduce deforestation, although significant challenges do remain.
A lot needs to happen in the intervening 12 months. Everyone in the forest community needs to be held to account, and we are only going to accelerate progress by working better together. So let's be humble about what we have achieved, let's be frank about the challenges, and let's agree on a compelling vision for a #ForestPositive future.
Making Women Visible in Plastic Waste Management: Examples from Indonesia
Plastic Waste: Long History, Massive Consumption
Plastic was invented by John Wesley Hyatt in 1869 and has an original sense of "pliable and easily formed." It is known as a polymer material. However, Leo Baekeland introduced the revolutionary of plastic in 1907, with the intention of creating a material that could be used as an insulator, was versatile, heat resistant, and could be mass-produced in large quantities. The glory of plastic was exalted during World War II, when the plastic industry in the United States expanded rapidly. Since it could be used to replace natural resources that had become scarce due to the war, plastic use peaked during that time span. Since then, plastic has been touted as an "award-winning" commodity due to its plethora of uses. Unfortunately, the use of plastic distracted in the 1960s as people became more worried about environmental issues and discovered that many coastal lines in America were littered with plastic waste.
These days, plastic can be categorized as the most manufactured materials in the world and commonly used by society. From the latest data by IUCN, over 300 million tons of plastic are manufactured yearly and utilized as main materials for industry and households. About 8 million metric tons of plastic wastes end up in our coastal zones every year, posing a serious threat to our marine ecology and ocean sediments. By the end of 2040, it is estimated that the amount of plastic waste dumped along the coast will be tripled compare with today.
In most developing countries, plastic contamination has become a major problem that requires immediate concern and management. Indonesia is currently the world's second-largest plastic polluter after China, and produces about 200,000 tons of waste every day, which is thrown into the coastal areas. Despite the fact that there are plenty studies on plastic waste, people still ignored the problem due to their lack of knowledge and awareness about how harmful the effect could become in the upcoming years. Plastics production and consumption will make greater impacts not only on human health because it contained chemicals, but also will change human behavior to environment, both men and women. In Indonesia, women take role as the main contributor to raise such awareness in segregating and sorting plastic waste. This fact is parallel with the research that has been conducted by Phelan et al (2020) in two small islands in Indonesia (Selayar and Wakatobi), which found that women are mostly identified as binners (those who manage waste disposal) while men are likely identified as litterers. It was noted that almost 60% of women are in charge of household waste management, while only 40% of men involve in this activity. Women are expressing an interest in learning more about waste management, especially to learn about the next steps or what happens to the waste after disposal. Men, on the other hand, are taking important roles in waste collection and disposal process.
Gender Sensitive Approach to Manage Plastic Waste
Women play an important role in the use and recycling of plastic, but their contribution is often overlooked by many stakeholders. Plastic waste management is viewed solely from a scientific standpoint, with little consideration given to the gender implications. For example, at the micro level (households), it is customary for women to have control over the purchase of food and home-products (which has influenced them to use plastic packaging), but they may also be recycling and processing the plastic for other uses at the same time. As a result, their involvement and inclusion are critical in every attempt to enhance waste management and reduce plastic pollution. When looking at recent developments in the field, the relevance of gender-sensitive approaches to handling plastics becomes even more apparent.
Plastic waste management is not something that can be done overnight because it necessitates continuous steps and massive behavioral changes on the part of all parties concerned. Since women play such an important role in the use and recycling of plastic waste, it is critical to involve them as a key player in changing household and community disposal habits. Furthermore, as the primary caregivers in the home, women should raise awareness among family members about the dangers of plastic waste. Similar actions can be taken in society; for example, women can organize a soft-campaign and disseminate waste management information to the community (through regular social gathering conducted by women that called 'arisan' or regular religious meeting in community that called 'pengajian').Women, at the other side, cannot act alone; they need a cost-effective and simple plastic waste management system, as well as waste management training (which has been initiated by local governments and NGOs). Hence, providing a plastic collection station will help many stakeholders embrace this action. Finally, strong commitment and collaboration from relevant parties can help to improve plastic waste management.
The global plastic problem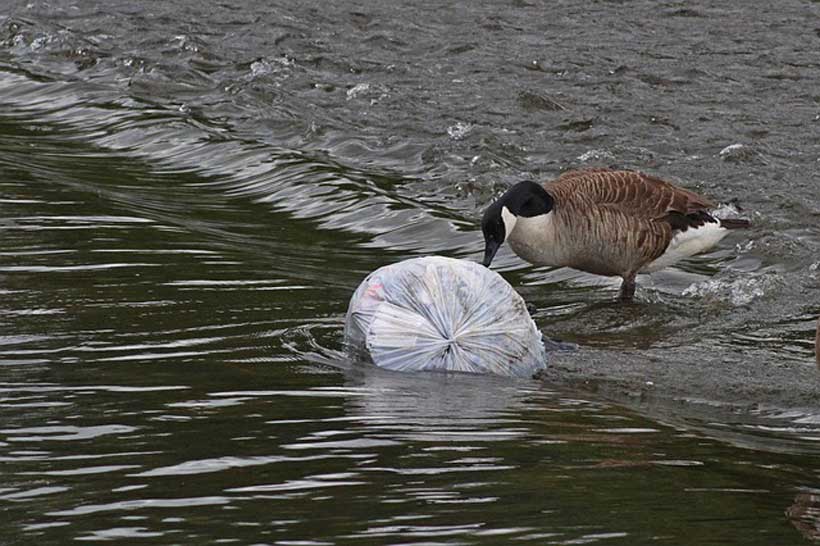 Global plastic pollution is becoming increasingly severe. According to a report by the German weekly magazine 'Focus', plastic particles have recently been found in samples collected all over the world, : from the Arctic to rivers and even deep seas.
Even Mount Everest, the top of the world, has been found to contain plastic particles. The United States has long accused developing countries of being the main responsible for plastic pollution. The waste approach has overshadowed the U.S. "major contribution" to the plastic pollution crisis. If we also consider the export of plastic waste and the latest statistics on illegal dumping and littering, the United States is one of the most severe sources of plastic pollution in the global coastal and marine environment, ranking third in the world.
The research report published by Science Advances clearly states that the United States blames Asian countries for the plastic waste pollution problem, although it is the world's largest producer of plastic waste. The report was written in collaboration with scholars from the American Association for Marine Education, the University of Georgia and the National Geographic Association.
The Comprehensive Assessment Study on Global Plastic Waste Issues, published in 2015, stated that the top five countries producing most of the plastic waste are China, Indonesia, the Philippines, Vietnam and Thailand.
The latest report, however, finds that the 2015 study ignored any mismanagement of waste after it had been exported to another country for recycling.
The research report also revised the 2015 claim that China is the world's largest emitter of marine plastic waste.
The latest research report published by Science Advances calculated the total amount of plastic waste generated by countries around the world in 2016, based on waste generation and characteristic data from 217 countries and regions reported by the World Bank.
Global plastic production in 2016 was 422 million tonnes, with a 26% increase as against 2010. The share of plastics in solid waste rose from 10% to 12% in 2010. In 2016, global plastic waste generation reached 242 million tonnes.
The report clearly states that in 2016 the United States was the country that produced the largest amount of plastic waste (42 million tonnes). It also ranked first in terms of annual per capita production of plastic waste (130 kilograms).
The 28 EU Member States ranking second produce 54.56 kilograms of plastic waste per capita per year, which is only half of the United States' plastic waste, while India ranks third. In 2016 China ranked fourth in terms of plastic waste production (21.6 million tonnes), equivalent to half the U.S. amount, but its annual plastic waste production per capita was only 15.67 kilograms, equivalent to only 12% of the amount produced by the United States.
Nick Mallos, senior director of the Marine Conservation Organisation's Garbage-Free Ocean Program, stated: "The plastic waste generated in the United States is the largest amount of any country, but we have been ignoring the problem, outsourcing it to developing countries. And we are making a heavy contribution to the plastic crisis in the oceans".
In terms of rubbish, illegal dumping, littering and other improperly managed waste products on the coast, the United States ranks third among coastal countries and is the main cause of pollution in the world's coastal areas.
The study also said that the United States collected 3.91 million tonnes of plastics in 2016, more than half of which was shipped overseas, and exported 1.99 million tonnes of plastic waste to 89 trading partners. "Over 88% of plastic waste is exported to countries that cannot properly manage and dispose of it due to insufficient resources." Much of this exported plastic waste cannot be reused, which will eventually pollute the local environment.
One of the authors of the research report, oceanography professor Cara Lavender Law, stated: "For several years, many of the plastic products we throw in the rubbish can be exported to countries where it is already difficult to manage their own waste for recycling. Not to mention the large amount of plastics shipped from the United States. Considering the large amount of our plastic waste that is actually non-recyclable because it is of low value, contaminated or difficult to dispose of, it is not surprising that a lot of plastics will end up polluting the environment".
Relevant data show that 5% of plastic waste generated in the United States is discarded or dumped illegally due to "improper handling and management" or cannot be disposed of properly after being transported to other countries.
The report underlines that it seems that only 5%is "improperly managed" but, considering the total amount of plastic waste, this figure cannot be ignored.
It should also be stated that eight million tonnes of plastics enter the oceans every year, which is equivalent to a plastic load being spilled into the sea every minute.
These plastic products have undertaken a long and destructive journey from the moment they have reached the sea. Winnie Liu, a senior official with The Pew Charitable Trust's Marine Plastics Prevention Project, said: "Plastics reaching the seas will be carried far away by ocean currents. They are found all over the world, even on the edge of Antarctica and the deepest place on earth. Plastics can be found in the Mariana Trench. As they drift with currents, theywill penetrate the ecosystem and cause immeasurable damage to marine life".
Despite the severity of this problem, global plastic production continues and is posing increasing threats to the seas. What makes the oceans so vulnerable to plastic pollution? How can we control the plastics entering the ocean? What is wrong with plastics?
In our daily lives we can hardly avoid plastics. From food packaging to toiletries, clothes, furniture, computers and cars, plastics is everywhere. Plastics durability makes it difficult to biodegrade them. In a way, it can be compared to long nuclear decay.
Depending on their type, some plastics can take decades or even millions of years to decompose in landfills. Therefore, unless plastics are incinerated (a process which, in turn, causes pollution), virtually all the plastics we have produced so far still exist in the world and, once entered the ocean, their impact will last for hundreds of years.
Where does waste come from? The world produces over 300 million tonnes of plastic waste every year, and this amount is still growing. Only 9% of this plastic waste is recycled. The rest is incinerated or discarded. Most of the discarded plastic waste is landfilled. The reason for this is that half of the plastics we produce is disposable plastics, i.e. plastic products such as straws, plastic bags and water bottles that are thrown away after they have been used.
It is precisely because disposable plastics are easy to produce and discard, and lead to a continuous increase in the amount of waste landfilled, that they inevitably increase the amount of plastic waste polluting the environment.
Why is the impact of plastics on the oceans so severe? The vast and deep oceans are like a retention tank for pollutants, which collects toxic material from all over the world. Besides the load dropped from ships, plastic fishing nets and longlines (known as 'ghost fishing gear') are also a major source of plastic waste in the oceans, accounting for about 10%. In addition, expanded polystyrene used in aquaculture to make cages is also a source of marine plastic pollution.
The vast majority of marine debris, however, comes from the land. Extreme weather conditions and strong winds sweep waste along the coast, which is quickly picked up by the tide. Oceans are also the final destination of thousands of rivers, carrying large amounts of waste from landfills, and eventually sinking it into the sea.
Once plastic waste enters the ocean, it is broken down into particles with a diameter of less than 5 mm, called microplastics. This happens because of the harsh conditions and endless ocean movements.
This form of plastics will spread ever deeper into the ocean. It will invade more biological habitats and cannot actually be recycled at all. What will happen to us if also thousands of marine animals get caught in plastic waste every year, especially 'ghost fishing gear'? Furthermore, the harm to marine life from ingesting plastics is less evident: seabirds, sea turtles, fish and whales often mistake plastic waste for food because its colour and shape are similar to their preys. We end up eating them. Once we ingest these toxic particles, our organs will be damaged, thus making us more liable to diseases. Our fertility will also change, with great risks of genetic mutations.
Climate politics and the future of carbon emissions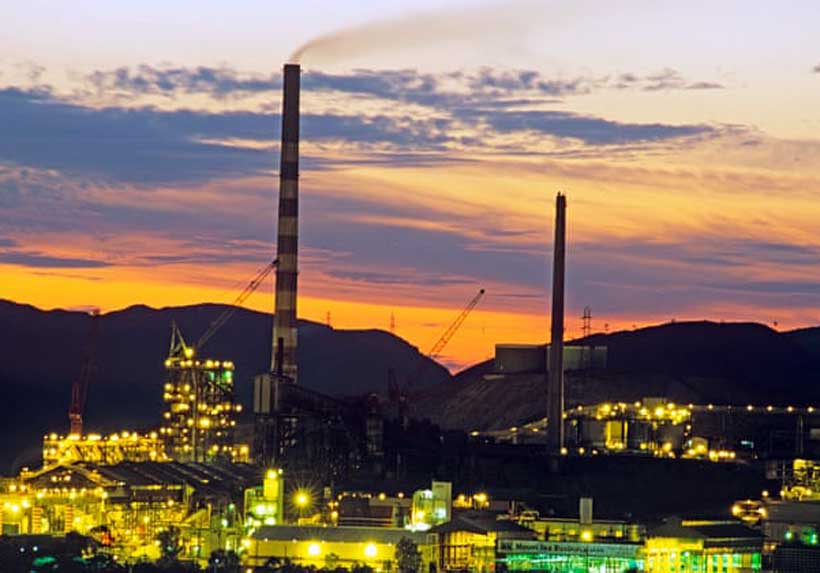 Climate change is no longer a far-off problem, it is happening here, it is happening now and if it is happening now then efforts to curb it should be done right now rather to wait for tomorrow when tightening nature grip made us regret even more than now. To talk specifically about carbon emission, it is a single issue, a "world issue" that is demanding serious world efforts, not mere words to highlight the problems which we all know quite well. It is the right time we stand up, we fight together to save our existing and the future. Yet, like any path having its troubles, one major hurdle on the way to reduce carbon emission is the climate politics in the form of the North-South divide. The divide which has been existing ever since not only in areas of hard politics but also in areas of soft politics i.e climate change, and imposing a challenge to all future efforts and on those been done already including the Kyoto protocol, Rio+20 agreement, the Paris climate agreement, etc.
Issue here is that both the North (Developed) and the South (Developing) give their sides of the argument yet no one is ready to take the responsibility or at least willing to find a collective solution. Thus making the environment suffer and the carbon emission constantly increasing.
Looking at the North, it claims that climate change is a worldwide danger jeopardizing the biological system and is to a great extent the aftereffect of CO2 outflow by both North and the South. Thus it is a collective responsibility of both to reduce emission and to ensure carbon cut not just the North. However, in response to this the South argues, yes climate change is an issue that is raising world temperature and major emitters are in both North and South, but the North is ignoring the fact that it has been emitting gases for centuries. For instance, Europe, United States, Canada are polluting the environment since the 19th century while the developing countries have begun in 1980's. Furthermore, what the developed world ignores is that the development of the North has already got peaked while of the developing world has just started. So based on this the North should go for the carbon cuts and use alternative sources of energy i.e hydro, wind, green energy, etc. As the South at this stage cannot afford carbon cuts which will affect its development process. Also, it does not even have enough carbon-free resources at present to ensure carbon reduction.
Hence, this N-S divide has ruined the success of so far twenty-five Conference of Parties (COP) related to climate change held each year in Nov and Dec mostly in Bonn, Germany. Taking a gander at them individually to explore how the divide has not let any single agreement on carbon emission to effectively achieve its set target.
Starting with the Kyoto protocol that came into effect in 2005 with 192 parties determining to reduce emission according to the allotted carbon quota. An important aspect of this protocol was "common but differentiated responsibility" by which the North was held largely responsible for the current high levels of GHG emissions in the atmosphere. However, if we analyze it deeply then from the very start commitment to the agreement had flaws. As the United States being the world hegemon should've lead the agreement from the front but sadly it even didn't ratify the agreement as the then-President George W. Bush stated "Senate's vote, 95–0, shows there is a clear consensus that the Kyoto Protocol is an unfair and ineffective means of addressing global climate change concerns. Signing protocol will cause potential damage to USA economy". Thus a clear depiction of the USA preferring its economic development over the environmental concerns.
Then the first commitment period (2008-2012) of this agreement failed to achieve its targets with emission further increased by 32%.Moreover, Canada withdrew from the protocol in 2012 with its then environment minister, Peter Kent stated "the Kyoto protocol doesn't cover world two largest emitters USA and China, therefore it cannot work" and as "Canada didn't meet target so it wants to avoid $14 billion in penalties". Seeing this response by the developed world, in the second commitment round (2012 onwards) only 37 countries had binding targets, and Belarus, Ukraine, Kazakhstan withdrew. Not just this, but Russia, Japan, New Zealand though participated in the 1stcommitment round but refused to go for the 2ndcommitment. So, it's clear how the N-S divide affected the commitment to reduce carbon emission with the developed world especially the largest emitters like the USA and China not even ratifying it and even those like Canada who did ratify but withdrew later. The same is with the developing south because if the developed North is unwilling then the south's one-sided efforts are meaningless.
Now, looking at the Copenhagen agreement (2009) which aims to limit the global temperature no more than 2 °C (above pre-industrial level). It was believed to be the largest and the first-ever true agreement that can reduce greenhouse gas emissions and can ensure environmental stability because it was initiated by the USA along with the four other largest emitters' china, India, Indonesia, and Brazil. Nevertheless, the Copenhagen agreement just like the Kyoto protocol had flaws and most importantly the N-S divide has again tumbledown its progress. This is because it doesn't contain any legally binding commitments to reduce CO2 emissions as the then PM of Great Britain, Gordon Brown, stated "We have made a start" but that the agreement needs to become legally binding quickly." Then Brazil's climate change ambassador called the agreement "disappointing".
This is the response of North, now looking at South. The Bolivian president, Evo Morales said, "The meeting has failed. It's unfortunate for the planet". Most importantly Lumumba Aping, a Sudanese diplomat who was the chief negotiator for the G77 group of developing nations at the UNFCC conference in 2009 criticized the agreement by stating "It's an incredibly imbalanced text intended to subvert two years of negotiations. It does not recognize the proposals and the voice of developing countries. Thus we have been asked to sign a suicide pact". Consequently, this conflict of opinion between the North and the South has again led to the failure of the Copenhagen agreement in reducing carbon emission and the world temperature.
Moving to the Rio+20 convention on biological diversity, it shows no difference from the rest. As the United States was among those four countries that have signed but not ratified the agreement. Then key world leaders including G20 members, German Chancellor Angela Merkel, UK Prime Minister David Cameron have not attended the conference showing that they don't even prioritize sustainability issues. Not just this but the developing countries too showed resentment when the USA, EU, and Switzerland rejected the G77 plan to frame the context of green economy explicitly.
Likewise, COP-19 held in Warsaw, Poland to reduce greenhouse gases emission saw the same divide as G77 and china proposal for a new funding mechanism ($100 million every year) to help the vulnerable South deal with "loss and damage" caused by climate change was opposed by developed countries leading to 132 poor countries and major environment activist like Oxfam, Greenpeace, Action Aid, etc. walkout from the conference.
Lastly, the Paris climate agreement in 2015 which showed diversion from the rest considering it was binding on all 197 countries, and committed to achieve zero-emissionwith both developing and developed states agreed on a carbon cuts. The agreement was achieved under the leadership of Obama as he stated "President Xi and I intend to continue working together in the months ahead to make sure our countries lead on climate". For the first time, the two largest emitters, China and the USA, worked on common grounds. However, Donald Trump during his presidency calls it a "job-killing" and a "total disaster"as said"Obama pledges to cut emission has hurt the competitiveness of USA" and withdrew the USA on 4th-Nov, 2020. Yet, in response to this Joe Biden tweeted "Today, the Trump Administration officially left the Paris Climate Agreement. And in exactly 77 days, Biden Administration will rejoin it." This is exactly what happened as President Joe Biden's very first act in the Oval Office was his signing an executive order to have the United States rejoin the Paris climate agreement.
To sum up, the North-South divide is at the core of global environmental politics and is a debate that prevails on the grounds of unanswered questions as to who should bear the responsibility of the environmental damages. When the North shows willingness for change then it's the South that creates hurdles, similarly when the South steps forward then the North shows aversion. If this will continue then the future of carbon emissions is intimidating. Therefore, need is to build a global consensus to free the environment from this blame game and to move towards sustainable development based on equitable contribution and accountability. It is now high time to put an end to all the differences existing now and in the past, as being humans our survival is at great risk. The need of the day is to work together to devise a common solution to our common problem and to ensure a healthy world for our existing and future generations.