Guterres: New technology a 'vector of hope' but also 'a source of fear'
Technological innovation is continuing to transform the world, with the potential to propel us all towards reaching the 2030 Sustainable Development Goals (SDGs) said the UN Secretary-General António Guterres on Friday, at the Saint Petersburg International Economic Forum in Russia.
But as much as it is a "vector of hope, it is also a source of fear", that will cause massive disruption to labour markets as they adapt with an "enormous amount of jobs both created and destroyed by artificial intelligence", added the UN chief.
Sharing the stage with Russian President Vladimir Putin, and Chinese President Xi Jingping, along with other national leaders, Mr. Guterres highlighted the publication this coming Monday of his High-Level Panel on Digital Cooperation, co-chaired by China's Jack Ma, founder of the Ali Baba conglomerate, and Melinda Gates of the Gates Foundation; a leading former Microsoft executive, before she and her husband Bill devoted their energies fulltime to running the world's largest philanthropic organization.
Their report will issue recommendations on the way forward for the so-called Fourth Industrial Revolution, with Panel members having spent months listening to input from industry, the private sector, governments, academia, civil society and inter-governmental organizations across the world. It was set up almost a year ago.
"We need a massive investment in education – but also a different kind of education" said Mr. Guterres in Saint Petersburg, "not just learning things, but learning how to learn, and learning across the lifetime. And we also need a new generation of safety nets, for effective social protection for the people negatively impacted."
He noted other major risks, such as the "crippling impact of cyber-attacks, as well as the threats to privacy and violations of human rights. And the internet is simultaneously a remarkable vehicle for connecting people and a weapon for dividing them through hate speech", he added, noting that still only half the world was even online.
"Our shared challenge is to reduce digital inequality, to build digital capacity and ensure that new technologies are on our side and are a force for good".
Mr. Guterres told world leaders that "our shared duty…is to show that we care and that international cooperation can deliver", noting this was the driver behind his UN reform agenda, a new disarmament agenda, strengthened counter-terrorism efforts and the forthcoming plan of action against hate speech.
Guterres underlines Russia's 'important role'
After meeting President Putin on Friday, the UN chief said the event in the historic Russian city was an "important opportunity" to address issues vital to the Organization "and in particular, in this Forum's context, the Sustainable Development Goals and the possibility of a fair globalization."
I would also like to underline the very important role that Russia plays in support of multilateralism and the UN – support that is even more important, in (the) difficult times we are living in", he told reporters.
"As a founding member, permanent member of the Security Council, Russia is an absolutely indispensable actor in the international scene today if we want a more balanced world," he concluded.
Satya Nadella Says AI Golden Age Is Here and 'It's Good for Humanity'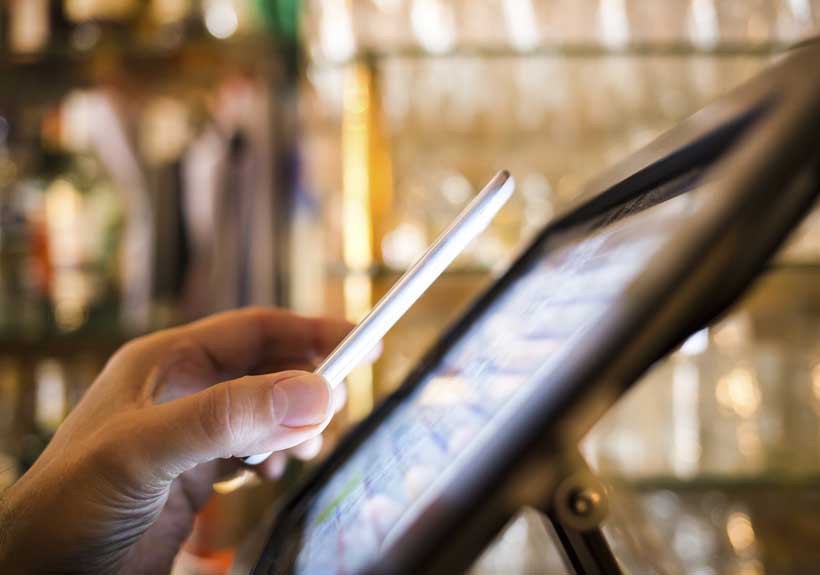 The cutting-edge chatbot ChatGPT is capturing the world's imagination. The new artificial intelligence site amassed 1 million users in just five days after its recent launch. It is but one of a dozen AI-driven so-called "killer apps" that will transform human productivity and the future of work.
ChatGPT answers complex questions via short prompts on a vast array of topics, and even writes lyrics and poetry. Underpinned by generative models such as GPT-3 and GPT-3.5, it is the most conspicuous example of technology dubbed generative AI.
Satya Nadella, Microsoft Chairman and CEO, in a session at the Annual Meeting, told Klaus Schwab, Founder and Executive Chairman, World Economic Forum, that a golden age of AI is under way and will redefine work as we know it.
"The future of work is not just about technology and tools," he said. It's about new management practices and sensibilities to the workplace."
"Technology will provide more and more ways to bring people together," he said. Public-private cooperation itself is moving virtual. The Forum's Global Collaboration Village, for example, harnesses the power of the metaverse as a platform for collaborative, inclusive and effective international action.
"Microsoft is opening up access to new AI tools like ChatGPT," said Nadella. "I see these technologies acting as a co-pilot, helping people do more with less."
He provided two anecdotes of recent use cases of GPT technology. The first is an expert coder from Silicon Valley who improved their productivity by 80% by using the model to help write better code faster. The second was an Indian farmer who was able to use a GPT interface to access an opaque government programme via the internet, despite only speaking a local dialect.
"AI is just at the beginning of the S-curve," said Nadella. The near-term and long-term opportunities are enormous, he added.
Looking ahead, he said Microsoft intends to lead on quantum computing. Microsoft has all the building blocks for a next-generation quantum computer. He said: "Microsoft will achieve quantum supremacy and aims to build a general-purpose quantum computer."
On safety and security, Nadella said the operating principle for protecting critical infrastructure should be to assume the worst – "have zero trust". "Safety and security needs to be included right at the design stage," he said.
Sustainability is at the core of the business. "By 2050 Microsoft aims to not just be carbon-neutral but carbon-negative." Last year the tech giant released "Cloud for Sustainability", bringing together a growing set of environmental, social and governance (ESG) capabilities across the Microsoft cloud portfolio plus solutions from the firm's global ecosystem.
Cybercrime Initiative to Boost Coordination between Private Sector and Law Enforcement
In an effort to tackle rising cybercrime levels, the World Economic Forum launched today at the Annual Meeting 2023 an initiative to map cybercriminal activities and identify joint public and private sector responses.
Building on the expertise of the Forum's Partnership against Cybercrime, the Cybercrime Atlas initiative will provide a platform for leading cybercrime investigators, national and international law enforcement agencies, and global businesses to share knowledge, generate policy recommendations and identify opportunities for coordinated action to fight cyberthreats.
"The Cybercrime Atlas is a collaborative research initiative that gathers and collates information about the cybercriminal ecosystem and major threat actors operating today," said Jeremy Jurgens, Managing Director, World Economic Forum. "The insights generated will help promote opportunities for greater cooperation between the private sector and law enforcement to address cybercrime."
Cybercrime, such as the ransomware attack on Colonial Pipeline in May 2021 that caused US President Joe Biden to declare a state of emergency, is a threat to national security, public organizations and businesses of all sizes. Despite the amount of digital data collected on cybercriminal activities worldwide, the effort to fight it is often uncoordinated, disjointed and dispersed. The Cybercrime Atlas aims to map the cybercrime landscape, covering criminal operations, structures and networks.
First announced at San Francisco's RSA Conference in June 2022, the Cybercrime Atlas has benefited from a year of pro bono analysis of 13 criminal groups by cybercrime investigators. Their approach and findings have been welcomed by law enforcement agencies.
"This initiative underlines the need for an enhanced multi-sector approach to combat the increasing cybercrime threat," said Jürgen Stock, Secretary-General, International Criminal Police Organization (INTERPOL). "A global solution must include private sector insights to enable law enforcement to prevent, detect, investigate and disrupt cybercrime."
The secretariat for the Cybercrime Atlas initiative will be hosted by the World Economic Forum for the next 2-3 years, with the support of Fortinet, Microsoft, PayPal and Santander, until it is sufficiently established to become an independent platform.
"The Cybercrime Atlas is an important initiative that will aid industry, law enforcement, and government agencies by providing a first-of-its-kind visibility to disrupt cybercriminals across their ecosystem and infrastructure," said Ken Xie, Chief Executive Officer, Fortinet. "A global and unified effort will make it easier to get beyond the obstacles that shield cybercriminals."
The Forum's Partnership against Cybercrime initiative brings together a dedicated community to drive momentum for a public-private partnership to combat cybercrime.
"Cybercriminals work in the shadows and exploit vulnerabilities to inflict devastating attacks. The Cybercrime Atlas provides an important forum that brings the public and private sectors together to share actionable information and leverage cross-sector data, capabilities and expertise, crucial to disrupting cybercrime quickly, and at scale," said Brad Smith, Vice-Chair and President, Microsoft.
"To mitigate and disrupt global cybercrime in today's interconnected world, we need robust platforms to share intelligence and facilitate more meaningful institutional collaboration," added Assaf Keren, Chief Information Security Officer and Vice-President, Enterprise Cyber Security, PayPal. "The Cybercrime Atlas represents a key next step in this work and an opportunity to unite global businesses, law enforcement and experts around concrete opportunities to protect the world's citizens and their safety."
"Given the global nature of cyberthreats, increasingly public-private collaboration is the best way to combat cybercrime," said Dirk Marzluf, Group Chief Operating and Technology Officer, Banco Santander. "Organizations must look beyond their perimeter and combine efforts and resources with businesses, law enforcement and government."
Landmark Reports on Future of Metaverse Focus on Interoperability and Value Creation
The Defining and Building the Metaverse initiative, launched by the World Economic Forum in May 2022, has released initial findings in two briefing papers – the first research of its kind on the metaverse. The initiative combines the expertise of more than 150 individuals in diverse sectors from the public and private sectors to understand and guide the future of the metaverse to become safe, interoperable and inclusive.
The governance briefing paper, Interoperability in the Metaverse, emphasizes the importance of removing friction for users. Interoperability is one strategy for allowing users to move across and between the physical and digital world with their relevant data, digital assets and identities. It can facilitate the free circulation of data and the secure exchange of information across systems.
The value creation report, Demystifying the Consumer Metaverse, focuses on consumer applications, foundational technologies and potential pathways to economic value and growth. The metaverse will require a diverse range of organizations to redefine their brands and change the way they monetize products and services to generate consumer value. The immersive, interactive nature of the metaverse will require businesses to move further away from the one-way delivery of products and services to becoming metaverse participants and providers. As consumer organizations experiment and incubate new business models for the metaverse, their work can inspire others and demonstrate the possibility of change in other industries.
The metaverse – an immersive, interoperable and synchronous digital world – represents the next era in the internet's development. While its precise definition is still being debated, the metaverse is already forecast to become an $800 billion market in 2024. Unlocking the potential of this new field requires coordination of technology developers, corporations, governments and civil society. The World Economic Forum has convened experts from a broad range of fields to focus on two workstreams related to the future of the metaverse: governance and value creation.
Future workstreams will focus on two additional governance-related themes: privacy, safety and security; and identity. The value-creation track will issue additional outputs focused on other industries and the social implications of the metaverse.
"The metaverse is the next version of the internet and it is critical that it's built by all, and for all. These two outputs reflect premier work on the metaverse involving such an extensive set of stakeholders and leaders, demonstrating the unique value of public-private partnership in metaverse development," said Cathy Li, Head of Media, Entertainment and Sport, World Economic Forum.
Huda Al Hashimi, Deputy Minister of Cabinet Affairs for Strategic Affairs, Office of the Prime Minister of the United Arab Emirates, said: "Making the most of the metaverse will require governments to be proactive in understanding both the opportunities and the challenges that a persistent and interconnected virtual environment offers. This will also require developing new capabilities and importantly a different approach to regulation, informed by agile principles. This briefing paper clearly lays out a framework that can help governments gain a better understanding of the opportunity presented by the metaverse and makes a strong case for investing now in creating the conditions that will allow to generate public value from it, whilst protecting the public."
Peggy Johnson, CEO of Magic Leap, Inc., said: "At Magic Leap, what excites us about augmented reality is the two-way bridge it creates between our digital and physical worlds, taking information from 2D screens into 3D spaces, where it is far more intuitive and engaging. We're at a pivotal moment for this technology, and it is critical that we have a shared set of principles that support further innovation, ensure accessibility and promote interoperability between platforms."
Yat Siu, Co-Founder and Executive Chairman of Animoca Brands, said: "The metaverse initiative is focusing on highly relevant topics to the metaverse, like interoperability – which is fundamental to digital assets. How do we ensure true ownership of assets? How do we improve the frameworks from those used in Web2.0? These are the complicated issues this initiative is taking on and finding answers to."