Who Will Build the New World Order?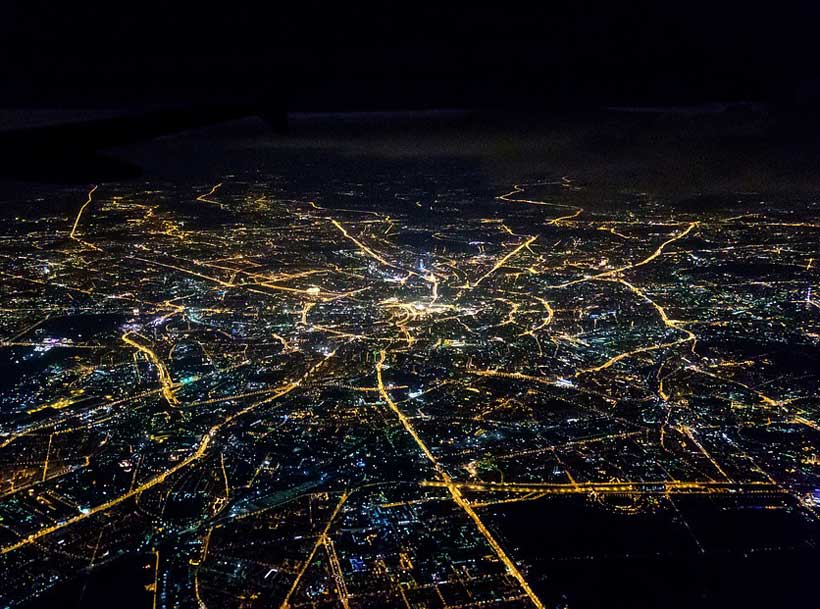 It has become de rigueur among speakers at Russia–China events to open their speeches with a quote from one great Chinese philosopher or another. In keeping with this tradition, let me quote from Confucius: "If chaos comes knocking at your door, do let it in. Perhaps it will help you put your place in order." Chaos has already done the knocking at the door of our common house, which is the current global political system. In fact, it has already seeped inside through the unlocked doors, open windows, cracked walls, and crumbling ceilings.
Can this chaos put everything back in order? Apparently not just by itself. However, it is clear to me that it would be extremely unwise for both Russia and China to cling to a world order that will soon be gone forever.
There is this opinion that Russia and China are the two largest revisionist powers of the contemporary world. In fact, if we look past the hackneyed political stereotypes, Moscow and Beijing have always tried to preserve the status quo. Russia wants to maintain the status quo in the current global security system, including the traditional arms control regime and the traditional understanding of strategic stability. Beijing, for its part, is eager to preserve the current balance in the global economy, so it acts as an advocate of free trade and opposes the advance of protectionism. Like many other countries, Russia and China often get fixated on prior grievances, appeal to erstwhile agreements and hold on to obsolete international practices.
However, the old world order cannot be rescued. Any policy aiming to preserve the status quo is doomed to fail, one way or another. The old structures may still be in place somehow, but they are not going to withstand the pressure of the problems of the 21st century for much longer. To rephrase [former President of Kazakhstan] Nursultan Nazarbayev, those who do not lament the disintegration of the old word order have no heart and those who wish for its restoration have no brain. One cannot go forward while looking back. The chaos that has penetrated our common house is making new demands of Russia–China cooperation, including in terms of the interaction of the expert and analytical communities of the two countries.
While not at all belittling the significance of the work done to date and the results achieved, I would like to propose a somewhat controversial thought: cooperation between Russia and China still lacks a strategic perspective. Beyond bilateral ties, Russia–China cooperation often boils down to reactions to emerging crises, such as those in Syria, on the Korean Peninsula or in Venezuela. The two countries do their best to counter the attempts of the United States to undermine the sovereignty of independent countries, apply double standards to global politics, and use sanctions and trade wars. Russia and China hold joint military exercises and consult each other as part of multilateral organizations. All this ad-hoc cooperation is very important, but it lacks a long-term strategy.
In my view, a strategic approach needs to include something bigger than coordinated voting in the UN Security Council and even the joint efforts to combine the Chinese Belt and Road Initiative and the Russian plans for the development of the Eurasian Economic Union. Strategically, the two countries should match their views of the desired future world order and coordinate efforts to create it. What is the Russia–China vision of the world five, 10, or 20 years from now? What threats to global security and development do they consider to be the most critical? How should the two countries develop the international legal system and the system of international institutions? The list of strategic questions could, of course, go on.
The discussion of the future of Russia–China relations in both the East and the West often comes down to one question: Will Moscow and Beijing become allies? I do not think that this is the correct question to ask. In fact, it is not entirely clear what "allied relations" means in the 21st century. Both the United States and Turkey are NATO members but do we really want Moscow and Beijing be on the same terms as Washington and Ankara?
Russia and China have always had, and will always continue to have, diverging and even conflicting interests. It is possible that competition between the two countries will even intensify in the future. It is more important for Russia and China to arrive at a common understanding of the fundamental rules of the game in the new system of international relations. It was this understanding that enabled the great world powers in 1945 to lay the foundations of the new world order, which have served all of us fairly well for the past seven decades.
I am not entirely sure that Moscow and Beijing have arrived at this common understanding yet. Russia and China often use the same terms to describe the future they desire: multipolarity, a post-Western world, the indispensability of the rule of law, the indivisibility of security, and so on. Sadly, however, most of these terms remain predominantly proclamatory; there is no concrete meaning to them. If you dissect any of these notions with the sharp scalpel of a depoliticized analysis, you will find numerous latent contradictions, internal conflicts, and incongruities. The "lite" approach to global politics based on the "supporting everything positive and opposing everything negative" principle has never worked in the past, and there is no reason why it should work in the future.
I would like to address those in the audience who represent the intellectual communities of both countries. This event has gathered together people who perform the crucial function of providing informational and analytical support for the bilateral relations. In addition to serving as evidence of the combined achievements of Russia and China, this function also entails great responsibility for both countries. Heads of state, diplomats and officials are inevitably constrained by rigid spatial and temporal limitations. Their greatest concerns are preparations for the next official visit, the next G20 meet or the next APEC summit.
Experts, scholars and analysts have certain advantages over politicians and officials. We can afford to think not only about what will happen tomorrow or in a year's time, but also about what may happen 10 or 25 years from now. How are we going to ensure global security amid the new revolution in military technology? What are the most effective ways of managing global energy, food, information, and even human resources given the inevitable future shortages?
History teaches us that the value of ideas grows as humankind approaches each new global bifurcation point. On reaching that point, the combination of mature ideas is fairly capable of outweighing any other economic, political, or military factors, forces, and influences. However, that combination of ideas cannot be focused exclusively on constant (albeit substantiated) criticism of the West, all the more so on proposals to reinstate the old, hackneyed world order. If we choose this path, then the new world order will be built without us. We will find ourselves in the shoes of a critic appraising a book written by someone else.
When speaking at our conference before lunch, Professor Li Yongquan reminded us of the words of Deng Xiaoping that closing the door on the past means opening the door to the future. I cannot but agree that, in their interaction over the past several years, Russia and China have not fully accomplished the first objective: the contradictions, disagreements, and conflicts accumulated through the centuries of these countries' joint past have not all been ironed out yet. That said, it appears to me that the second objective, that of opening a door to the future, is even more important. That objective has yet to be achieved.
Speech at the 5th International Conference "Russia and China: Cooperation in a New Era"
ICC's Arrest Warrant Limits Putin's External Visits
The first simple interpretation of the warrant issued by International Criminal Court is that Russian President Vladimir Putin could be arrested in 123 member states around the world. These members are now legally bound to arrest, detain and hand him over to the court.
According to a press release from the International Criminal Court, there are "reasonable grounds to believe" that "each suspect bears responsibility for the war crime of unlawful deportation of population" under Article 8 (war crimes) of the Rome Statute of the International Criminal Court.
As there are currently 123 states parties to the Rome Statute, Putin and Lvova-Belova's arrest warrants are binding in 124 states (123 states parties plus Ukraine, which granted the ICC jurisdiction over its territory for crimes committed there since 2014).
On 17 March 2023, pre-trial Chamber II of the International Criminal Court (ICC) issued warrants of arrest for two individuals in the context of the situation in Ukraine: Vladimir Vladimirovich Putin and Maria Alekseyevna Lvova-Belova, says the website of the ICC.
Generally, the court participates in a global fight to end impunity, and through international criminal justice, the court aims to hold those responsible accountable for their crimes and to help prevent these crimes from happening again.
​​The court does not reach these goals alone. As a court of last resort, it seeks to complement, not replace, national courts. Governed by an international treaty called the Rome Statute, the ICC is the world's first permanent international criminal court.
According to Russian BBC service, citing Kevin Jon Heller, professor of international law at the University of Copenhagen said" "This is an incredibly important event. It's not every day a sitting head of state is accused by the international court. But of course, the likelihood of Putin being detained any time soon is quite low.
From a legal point of view, any ICC member state is obliged to execute this ruling. If Putin arrives on the territory of this country, it should arrest him and hand him over to the court. But in reality, states don't always do that.
For instance, serious accusations were made against the President of Sudan, and he visited several ICC member states after that but was not arrested in any of them. So an arrest warrant is no guarantee that Putin will be handed over to the ICC. Yet from a legal point of view, countries are obliged to do that."
Agnès Callamard, Secretary General of Amnesty International said: "This announcement is an important signal – both for Ukraine and the rest of the world – that those who are allegedly responsible for crimes under international law in Ukraine will face arrest and trial, no matter how powerful they are."
She added: "President Putin is now officially a wanted man. Following the ICC's indictment of President Putin and Children's Commissioner Lvova-Belova for the war crime of forcible transfer of children, the international community must stop at nothing until they are arrested and brought to trial. Should President Putin or Ms Lvova-Belova leave Russia, states must deny them safe haven by arresting them immediately and surrendering them to the ICC."
Secretary General Callamard explained further that "the arrest warrants are an impressive first step, but they are so far limited to the war crime of unlawful deportation of children. This doesn't reflect the plethora of war crimes and crimes against humanity for which the Russian leadership is potentially responsible. We expect the ICC and other justice actors to issue further arrest warrants as their investigations into crimes under international law committed in Ukraine begin to show results."
Russia's State Duma, the lower House of Representatives, condemned the action taken by the ICC. "Yankee, stay away from Putin! All that nonsense from the Hague means that West is hysterical. The papers of the alien Hague court do not apply to Russia," emphasized Vyacheslav Volodin, the Chairman of the State Duma.
According to him, Washington and Brussels have exhausted all possibilities of sanctions and hostile actions. "They have failed to break the citizens of the Russian Federation and destroy the economy of our country. Washington and Brussels understand that if there is Putin, there is Russia. That is why they try to attack him. Putin's strength is in the people's support, consolidation of society around him. We consider any attacks on the President of the Russian Federation as acts of aggression against our country," added Volodin.
Chairman of the Russian Investigative Committee Alexander Bastrykin has requested providing the legal assessment of German Justice Minister's statements on arrest of Russian citizens on German territory, the press service of the Investigative Committee said in a statement.
"Chairman of the Russian Investigative has tasked its central office within the framework of the ongoing inspection with providing the required legal assessment of statements by German Justice Minister on fulfilling the International Criminal Court's unlawful requirement to arrest Russian citizens on German territory," the statement reads.
German Justice Minister Marco Buschmann said earlier that the country would comply with the demands of the International Criminal Court (ICC) for issuing an arrest warrant against Russian President Vladimir Putin and arresting the Russian leader if he set foot on German soil.
The ICC issued arrest warrants for Putin and Russia's Children's Rights Commissioner Maria Lvova-Belova. The court's statement said they could be responsible for the war crime of unlawful deportation of children and unlawful transfer of children from occupied areas of Ukraine to the Russian Federation.
Commenting on this decision, Kremlin spokesman Dmitry Peskov noted that Moscow did not recognize the jurisdiction of the ICC. "We view the very approach to the matter as outrageous and unacceptable. Russia does not recognize this court's jurisdiction. Hence, any such decisions are null for Russia from the legal standpoint," he said. In turn, Russian Foreign Ministry Spokeswoman Maria Zakharova said that the decisions of the ICC had no meaning for Russia, with possible arrest warrants legally void.
The ICC jurisdiction is valid in the countries that have ratified the Rome Statute. Ukraine is not party to the Rome Statute, but Ukraine has granted the ICC the right to investigate crimes committed on its territory.
The Rome Statute has been ratified by 123 countries, including South American countries and nearly half the countries of Africa, so they must consider warrants issued by the ICC. China, India, Belarus, Türkiye and Kazakhstan are among the countries that have not ratified the statute. Russia, like the United States, signed the statute but later revoked its signature.
The first head of state in history to be prosecuted by the ICC was Laurent Gbagbo, fourth President of Côte d'Ivoire, in 2011. He was accused of crimes against humanity committed during an armed conflict in the country in 2010-2011. Eight years later, in 2019, Gbagbo was acquitted.
Uhuru Kenyatta, who later became President of Kenya, was accused by the ICC of committing crimes against humanity during the political crisis in Kenya in 2007-2008. The accusations were revoked in 2014 due to the lack of evidence.
Omar al-Bashir, the seventh President of Sudan, is in custody in Sudan and is waiting to be handed over to The Hague. He is accused by the ICC of organising and carrying out a genocide.
The first head of state to be convicted was Charles Taylor, 22nd President of Liberia. He was prosecuted by the Special Court for Sierra Leone. The court found him guilty of assisting in and inciting war crimes and of complicity in crimes against humanity. He was sentenced to 50 years in prison on 30 May 2012.
Former Serbian President Slobodan Milošević died in the UN prison in The Hague before being sentenced. He was prosecuted by a predecessor of the ICC – the Tribunal for the Former Yugoslavia.
The International Criminal Court is an intergovernmental organization and international tribunal located in The Hague, Netherlands. It is the first and only permanent international court with jurisdiction to prosecute individuals for the international crimes of genocide, crimes against humanity, war crimes and the crime of aggression. The ICC began operations on 1 July 2002.
China-Russia's Dichotomy: Cooperation or Confrontation on Global Questions
As geopolitical confrontation intensifies between the United States and Europe on one side and China and Russia on the other, it has increasingly become tight for offering much information publicly. And of course, that would be the case especially with Russia facing criticisms for its 'special military operation' in the neighbouring Ukraine. Russia's Ministry of Foreign Affairs and the Kremlin administration have been extremely cautious the least on leaders visiting Moscow.
Local Russian media have reported that the Kremlin would not comment on the agenda of possible talks between Presidents Vladimir Putin and China's Xi Jinping until their meeting is officially announced. "I don't know. Once we make an announcement, we will be able to say something," Presidential Spokesman Dmitry Peskov told TASS this March 14, when asked if Putin and Xi could discuss China's plan to resolve the situation in Ukraine. "We haven't made any announcements (about the Chinese president's visit). Every contact between the two leaders is an additional impetus for stepping up cooperation on a variety of tracks," Peskov pointed out, adding that the two sides usually announced such visits simultaneously.
Moscow and Beijing have established friendly relations based on partnership and intend to develop them further collaboratively against the collective West. "The Russian-Chinese dialogue continues. It is of a friendly, partnership-based, strategic nature. It will remain on course. The relationship is multidimensional, and it is important for both sides. And both sides devote significant attention to the theme of developing this relationship further," Peskov said.
Nevertheless, the main news-stream are all awash with the forthcoming visit, various analysis and presumptive expections. The Chinese media have earlier followed up to splash the news over their media space and global foreign media, and that Xi Jinping intended to visit Moscow for a meeting with Putin as early as next week.
Our media monitoring, for instance, shows that the two leaders last met in person on the sidelines of a Shanghai Cooperation Organization (SCO) summit in the Uzbek city of Samarkand in September 2022. In late December, Putin held a video conference call with Xi Jinping, inviting him to make a state visit to Moscow in the spring of 2023.
Nezavisimaya Gazeta reported that China's Xi expected to make symbolic visit to Russia, and that comes off, soon after he was awarded a third term to lead China during the 14th National People's Congress. Over the years, Xi Jinping has performed excellently, transforming the internal economy and prominently put his Asian country on the global stage. In addition, he consolidated the Chinese economic presence or footprints around the world. China is considered as an emerging global leader.
However, just like in any other country, authorities in China do not discuss everything openly and they sometimes allow leaks. These include a Reuters report saying that Xi will visit Russia next week. His visit will take place sooner than expected, and the news is important, for it is China who proposed a peace plan for Ukraine. Since Beijing has been providing diplomatic support to Moscow, the West was skeptical about the peace plan.
Scientific Director of the Russian Academy of Sciences' Institute of China and Contemporary Asia Alexander Lukin told Nezavisimaya Gazeta that visits are paid every year, but that they were postponed during the pandemic. "Now, it's the Chinese leader's turn to visit Russia. This is fine. Of course, the international situation has changed. I think, they will discuss this as well as the political and economic cooperation which has been growing by leaps and bounds in price terms. Often, new contracts get signed and new gas or oil pipeline projects are approved during such visits," Lukin said.
"Over the past decade, China has seen a significant consolidation of power in the hands of Xi Jinping, and the Communist Party's supremacy over the state and society has also become more apparent," Deputy Director of the Russian Academy of Sciences' Institute of World Economy and International Relations Alexander Lomanov told Kommersant. According to him, the next decade will be a difficult one for China, given that the old economic development model is exhausted, with cheap labor and free resources no longer available, while the external environment – relations with the US and its allies – is getting more and more toxic.
"In this situation, the old structure of power, which involved fighting factions and looked like collective leadership from the outside, has lost its usefulness as it does not allow decisions to be made quickly when responding to threats and challenges. In contrast, Xi Jinping's current model of government is aimed at ensuring stability amid internal and external difficulties. Hopes for the liberalization of this model may emerge only when China is confident that the hardest times are behind it," Lomanov concluded.
The likelihood that the United States and China will continue consistently engaging in a direct confrontation is quite high, political scientist Vladimir Kireyev told Izvestia. According to him, some predicted back in the early 2000s that as China's economic and hence political influence in the world increased, the country would "inevitably start collapsing the US-centric system" by the simple fact of its existence.
"These forecasts were made in the US political, expert and military communities. In the mid-2010s, this understanding drove (44th US President Barack) Obama and then (45th US President Donald) Trump to adopt a policy to contain China, which reflects real US interests aimed at preserving its global dominance," the political scientist pointed out, added that economic tensions were invariably pushing political elites in both countries towards a confrontation, in one form or another.
According to the analyst, Washington has started to realize that it "wasted too much time," because the best moment to contain China was ten years ago. However, the Americans' focus was on Russia back then, Kireyev stressed. "Now, the probability that the US and China will come to a direct conflict is quite high. It is the US that is provoking the situation as the window of opportunities to cause serious damage to China is closing. China is trying to postpone the conflict as much as possible and even avoid it altogether. The reason is that taking into consideration economic development, in 10 to 15 years, China will be much stronger than the US and the Chinese won't need to engage in a conflict to protect their interests," the expert concluded.
In spite of the arguments and debates on vaious important global issues involving China and Russia, however, the South China Morning Post said that Russia's special military operation has harmed China's national interests. What is of the most common interest and concern relates the emerging new configuration, multipolar system which should necessarily work integratively and suitable solution to the ongoing Russia-Ukraine crisis. China has called for cooperation while Russia adopts more confrontation approach.
Our monitor shows that majority of global leaders, researchers and analysts has already lifted their up for China's expected muscular role, efforts to mediate between Russia and Ukraine. Under its headline "White House hails possibility of Xi Jinping speaking with Ukrainian president Zelensky" published March 14, South China Morning Post wrote that a senior White House official has praised a reported plan by Chinese President Xi Jinping to speak with Ukrainian President Volodymyr Zelensky, and confirmed US President Joe Biden's "willingness" to schedule a talk with the Chinese leader.
"We have been encouraging President Xi to reach out to President Zelensky because we believe that the PRC and President Xi himself should hear directly the Ukrainian perspective and not just the Russian perspective on this," National Security Adviser Jake Sullivan said.
Sullivan was referring to a Wall Street Journal report which, citing people familiar with the plan, said that Xi would make the call after visiting Moscow next week. Beijing's recent engagements with Moscow, including a trip there by its top diplomat Wang Yi last month, have prompted US and other Western governments to accuse the Chinese government of siding with Russia in the war, which has dragged on for more than a year.
A 12-point peace proposal Beijing offered on the war's one-year anniversary did little to change that assessment, partly because it did not call on the Kremlin to withdraw its forces. Reports that Xi would visit Moscow soon have thrown more doubt on Beijing's claims to be impartial. Sullivan cast some doubt on the Xi-Zelensky call plan when he added that Kyiv officials were not able to confirm the report.
For the discussions here, it is necessary to consider carefully here, in the context the China's Global Security Initiative (GSI) that could play important role in resolving he Russia-Ukraine crisis and many others around the world. In the first place, China prominently places "cooperation" as the key component in its foreign policy, as oppose to Russia that is confrontational and yet talk about multipolar – in fact 'multipolar' in its basic sense means inclusive and integrated approach to global developments including conflict resolutions.
According to the concept, the Global Security Initiative aims at eliminating the root causes of international conflicts, improve global security governance, encourage joint international efforts to bring more stability and certainty to a volatile and changing era, and promote durable peace and development in the world.
The concept is guided by six commitments or pillars, which are (i) pursuing common, comprehensive, cooperative, and sustainable security; (ii) respecting the sovereignty and territorial integrity of all countries; (iii) adhering to the purposes and principles of the UN Charter; (iv) taking the legitimate security concerns of all countries seriously; (v) peacefully resolving differences and disputes between countries through dialogue and consultation; and (vi) maintaining security in both traditional and non-traditional domains.
Gleaning from these core principles, it's safe to say that the GSI could and probably would become a catalyst for the world to chart a new path to building sustainable peace, stability and development. The Global Security Initiative (GSI) was first proposed by Chinese President Xi Jinping at the Boao Forum for Asia Annual Conference on April 21, 2022.
One year on, here's how the Ukraine conflict is changing the world order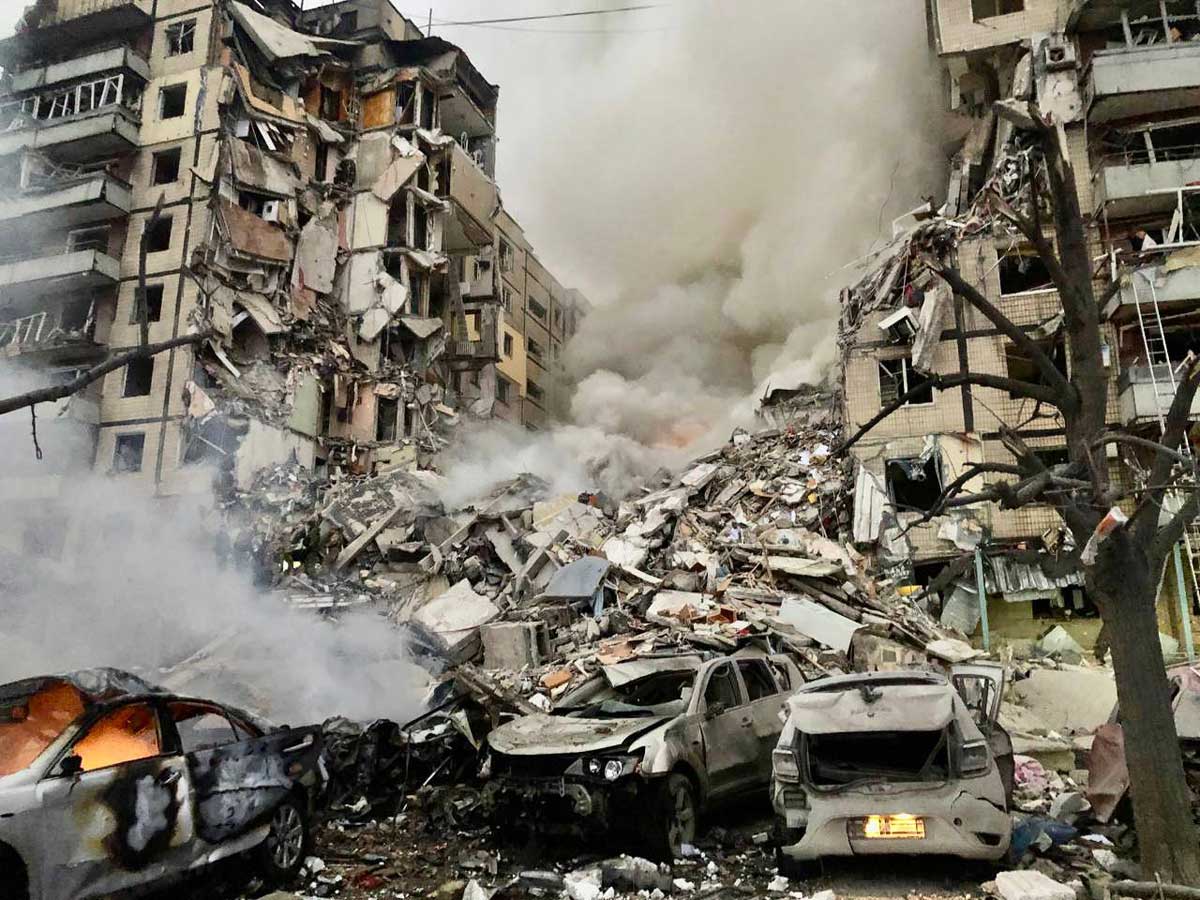 In his recent landmark address to Russia's parliament, President Vladimir Putin cited the war in Ukraine and US/NATO involvement in the conflict as the main reason for his decision to "suspend" Moscow's participation in the 2010 New START Treaty on strategic nuclear weapons. Putin also suggested that Russia should be ready to resume nuclear testing.
Effectively, this announcement, promptly turned into law by the Russian parliament, means a formal end to the long-ailing institutions of strategic arms control that began over 50 years ago. If New START is followed by the CTBT (Comprehensive Test Ban Treaty) and then the NPT (Non-Proliferation Treaty), strategic deregulation will be complete. Putin's logic is that the United States cannot be allowed to inspect Russian missile bases while at the same time pursuing a policy of "strategically defeating" Moscow in Ukraine.
The Kremlin's decision was anything but a bolt from the blue. The proxy war in Ukraine came as the culmination of a decade-and-a-half-long process of steady deterioration of Russian-American and Russian-EU relations. Ever since it became clear – somewhere in the mid-2000s – that Russia would not fit into the US-dominated order, and that Washington, and its, allies would not let Russia sign up on terms that Moscow would find acceptable, the trajectory of the relationship has generally pointed toward confrontation.
True, there was a brief period, which coincided with the presidency of Dmitry Medvedev (2008-12), which witnessed, besides the signing of New START, an attempt to build a strategic partnership between Russia and NATO and modernization and technology partnerships between Russia and key Western countries, including the US and Germany. That attempt, however, turned out to be the last hurrah of the efforts to integrate Russia into, or at least with, the West following the end of the Cold War.
Essentially, while Moscow was looking for equal and indivisible security, as well as technology and business opportunities, Washington and Berlin were mostly interested in softening and diluting Russia's domestic political regime. There was also no question of treating Russian security concerns about NATO's enlargement seriously: Moscow had to accept the post-Cold War order in which it no longer had a decisive voice. That mismatch of key goals could not last long. Already by 2011-12, the outlook for Russia-West relations could be summarized as something like: it will get worse before it gets worse.
Right now, we are still on the same trajectory – things can become even more grim than they are now.
Hopefully, the credible threat of complete annihilation – the heart of nuclear deterrence – will still protect us from the very worst outcome, but the changes wrought by the Ukraine war on the global strategic landscape during its first year are indeed massive. Strategic deregulation between Moscow and Washington has already been highlighted. In practice, this will mean that each party will be free to build, structure, and deploy its strategic forces as it sees fit, and rely on its own so-called national technical means – such as spy satellites and other forms of intelligence – as the prime source of information about the other. It is natural to expect that under such circumstances both parties would have a powerful incentive to engage in worst-case-scenario planning.
It is true that of the five 'established' nuclear powers and the four other countries that possess nuclear arms, only two – America and Russia – have historically engaged in nuclear arms control. For years, Washington sought to find ways to link Beijing to the US-Russia strategic dialogue, thus leading to a tripartite arrangement. China, which was never interested in the US offer, is now believed to be in the process of substantially expanding and improving its strategic nuclear forces. Whether and when Beijing will be ready to engage Washington in strategic arms talks is anyone's guess. After the the US formally designated China as its principal adversary, Sino-American relations have been growing increasingly tense. In any event, managing a strategic equation among the three leading nuclear powers, one of which regards the other two as its adversaries, will now become more difficult.
Strategic deregulation is not just the absence of binding treaties. It is also likely to mean the unraveling of the conceptual framework for arms control, which was originally developed by the Americans in the 1960s and then accepted by the Soviet Union. Any future arrangements among the world's nuclear powers – whenever it comes – will require a wholly new concept that might be based on the agreed-upon and mutually fitting elements developed by the participating countries, with their vastly different strategic environments and cultures. It will certainly be a most daunting task.
Putin's angry reaction to NATO's call for Russia to observe New START and let US inspectors in has opened up another relatively minor issue: the nuclear weapons of Britain and France. The Soviet Union had long insisted on including those two countries' nuclear arsenals in the US ceilings, and only relented during Gorbachev's perestroika. With Paris and London taking an active role in the proxy war in Ukraine, Moscow is no longer pretending that UK and French nuclear forces are there solely to defend their own countries. They are seen as part of the combined arsenal of the adversarial, US-led West. This is no big deal for the moment, but any conceivable future arrangement would have to address the issue of the Anglo-French forces.
In geopolitical terms, the war in Ukraine energized Washington to build a global coalition to oppose Russia. This is often presented as a major achievement of the administration of President Joe Biden. Yet, to look at this from a different perspective, the Russia (and China) policies of the three successive US administrations – Obama's, Trump's, and particularly Biden's – have led to a major split among the great powers that widened from competition to bitter rivalry (with China) and proxy war (with Russia in Ukraine).
US efforts to get China to distance itself from Russia appear ridiculous in a situation where Washington's strategy appears to be to defeat/contain its two main adversaries one by one, and, moreover, to pit them against each other. The famous Kissingerian triangle is now pointed in a different direction: it is Washington that has the worst possible relations with the other two. As for Moscow and Beijing, they are getting even closer as a result.
Closer cooperation and coordination between China and Russia amid the war in Ukraine, which is gradually emerging on the platform of common strategic interests, represents a major shift in the world power balance. What is more – and what goes well beyond the usual Western concept of 'great power competition' – is the rise of over a hundred actors of different caliber in many parts of the world that have refused to support the US, and its allies, on the Russia sanctions and have maintained or even expanded their trade and other relations with Moscow. These countries insist on following their own national interests as they see them and seek to expand their foreign policy autonomy. At the end of the day, this phenomenon – call it the Rise of the Global Majority (no longer silent) – could be the single most important development so far en route to the new world order.
From our partner RIAC