UNIDO explores enhanced cooperation with Russian counterparts
A delegation from the United Nations Industrial Development Organization (UNIDO) led by its Director General LI Yong held fruitful bilateral meetings in Moscow to discuss achievements and challenges related to ongoing technical cooperation projects and potential areas for new joint activities.
During his meeting with Deputy Minister of Industry and Trade of the Russian Federation Gulnaz Kadyrova, DG Li highlighted the productive partnership between UNIDO and the Ministry, and referred to the Joint Declaration on Cooperation signed in 2018. "UNIDO and the Ministry of Industry and Trade of the Russian Federation have been already working on a vast portfolio of projects, and we are confident that there are many more new initiatives to come with such an active engagement of our partner and friend, Ms. Gulnaz Kadyrova," Li said
"The Joint Declaration provides a solid foundation for joint initiatives with UNIDO in various areas, including the promotion and development of creative industries as well as the women's economic empowerment agenda", Kadyrova said. "We are glad to have UNIDO as our long-standing counterpart and look forward to further strengthening our collaborative ties". The parties also discussed the ongoing preparations for the Global Manufacturing and Industrialisation Summit 2019, jointly organized by the Russian Federation, the United Arab Emirates and UNIDO in Yekaterinburg from 9 to 11 July 2019.
The UNIDO delegation was then welcomed in the Federation Council of the Federal Assembly of the Russian Federation by Deputy Chairperson of the Federation Council Galina Karelova. "We highly value our partnership with UNIDO, as it creates a unique networking, knowledge-sharing and capacity-building platform for women, who are willing to develop their economic independence and contribute to the global economic growth and prosperity," Karelova emphasized.
"In recent years, the Federation Council, and the Council of the Eurasian Women's Forum established under the Federation Council, headed by Ms. Karelova, have become one of the UNIDO's key counterparts in the Russian Federation, especially when it comes to the promotion of women's economic empowerment, entrepreneurship and leadership," DG Li noted.
To mark the advanced state of bilateral relations, DG LI Yong on behalf of UNIDO and Chairperson Galina Karelova on behalf of the Council of the Eurasian Women's Forum signed a Joint Declaration, reaffirming the intention to upscale the mutually-reinforcing collaboration.
"The Joint Declaration is a true testimony to a spirit of strategic partnership between UNIDO and the Council of the Eurasian Women's Forum. As we celebrate today a new chapter of our cooperation, I am confident that it will continue to thrive and develop in the future," DG Li emphasized.
The Director General also held a productive meeting with Sergey Vershinin, Deputy Minister of Foreign Affairs of the Russian Federation.
"The Russian Federation fully supports cooperation in multilateral formats and remains committed to further enhancing activities aimed at promoting inclusive and sustainable industrial development on national, regional and international level", Vershinin reaffirmed.
"We are extremely grateful for the continuous institutional and financial support that the Russian Government has been providing to UNIDO in the realization of various projects and global forum events. We look forward to strengthening our cooperation, going beyond currently implemented programmes", DG Li said.
During the meeting with Timur Maksimov, Deputy Minister of Economic Development, DG LI Yong highlighted the role of the Russian Federation as one of the UNIDO's principal technical cooperation partners and major donors.
"The Government of the Russian Federation is glad to support UNIDO in its ongoing efforts to promote sustainable economic development and industrial growth in the Russian Federation and the region", Maksimov stated. "We valued UNIDO's multi-stakeholder approach and look forward to further strengthening our bilateral ties."
Modalities of the UNIDO's engagement with multilateral international financial institutions were discussed during the meeting with Sergey Storchak, Deputy Minister of Finance of the Russian Federation.
"UNIDO has developed a targeted approach of engaging with international financial institutions to mobilize resources required for the realization of various industrial development programmes" marked the Director General.
"The Russian Federation is ready to further support UNIDO in its technical assistance activities, as it also actively contributes to a number of international development assistance funds," Deputy Minister Storchak noted.
Potential avenues for enhanced cooperation were also discussed with Sergey Katyrin, President of the Board of the Chamber of Commerce and Industry of the Russian Federation. DG LI Yong underscored the importance of close cooperation with the private sector to support inclusive and sustainable industrial development and the Sustainable Development Goals.
"The Russian business sector is rapidly growing, and it is vital for the Chamber of Commerce and Industry to support enhanced international public-private networking and cooperation," noted Katyrin. "We welcome UNIDO's readiness to engage private actors in the sustainable development agenda."
The bilateral meetings paved the way for an intensified cooperation in key development areas between UNIDO and the Russian Federation.
During his visit to Moscow, the Director General also visited the tecknopark "Kalibr", where he was introduced to small- and medium-sized enterprises producing creative and innovative goods and services.
ADB, Uzbekistan Renew Development Partnership with New 5-Year Strategy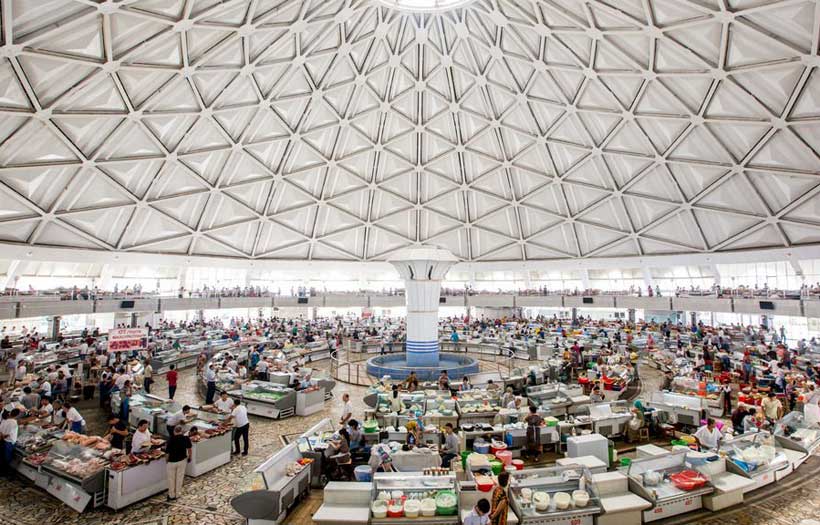 The Asian Development Bank (ADB) has endorsed a new Country Partnership Strategy (CPS) for Uzbekistan. The 5-year partnership strategy, from 2019–2023, supports the government's ongoing reforms to help the economy's transition towards a more inclusive and market-driven growth path.
Although Uzbekistan is experiencing economic growth, it faces significant challenges, including tackling growing youth unemployment, creating quality jobs, developing the private sector, improving public infrastructure, and maximizing the country's potential as a hub for transport, trade, and regional cooperation in Central Asia.
Under the new CPS, ADB will support the government's long-term objectives to improve the quality of people's lives and enable the creation of quality jobs. Its country operations will support private sector development, reduce economic and social disparities, and promote regional cooperation and integration.
ADB will help make cities and villages outside Tashkent more livable through rural development and improving access to finance of small and medium-sized enterprises, particularly those owned or led by women. ADB will also support the livestock, horticulture, and irrigation sectors to create jobs and improve sources of income. ADB will boost its support for regional cooperation initiatives, benefiting Uzbekistan. It will promote regional power trade within the Central Asia Power System and regional connectivity along major corridors of the Central Asia Regional Economic Cooperation (CAREC) countries.
"ADB's new partnership strategy is closely aligned with the government's objectives to provide a more inclusive and sustainable future to the people of Uzbekistan. Through the CPS, we will continue our support in improved water supply and sanitation, better roads and railways, enabling horticulture production and export, efficient irrigation systems, and supply of reliable electricity for homes and businesses," said ADB Country Director for Uzbekistan Ms. Cindy Malvicini. "People will have improved health care services, particularly for mothers and children. ADB will also help the government provide young people with the latest skills needed to find jobs."
ADB will support efforts to create a more conducive environment for the private sector through public–private partnership projects. Uzbekistan's economy is heavily dominated by state-owned enterprises, limiting opportunities for the private sector. ADB will also help key state-owned companies to improve their financial management and governance.
The CPS is in line with ADB's Strategy 2030, which sets the course for the bank to effectively respond to the changing needs of the Asia and Pacific region. In Uzbekistan, ADB will strengthen governance and institutional capacity; address remaining poverty and reduce inequalities; promote rural development; and foster regional cooperation and integration.
Since joining ADB in 1995, Uzbekistan has received 72 loans totaling $7.7 billion, including two private sector loans totaling $225 million. ADB also provided $6 million in equity investment, $218 million in guarantees, and $93.1 million in technical assistance grants. In 2018, ADB committed five loans totaling $1.1 billion to improve power generation efficiency, primary health care services, access to finance for horticulture farmers and businesses, access to drinking water in the western part of Uzbekistan, and economic management in the country.
Moratorium call on surveillance technology to end 'free-for-all' abuses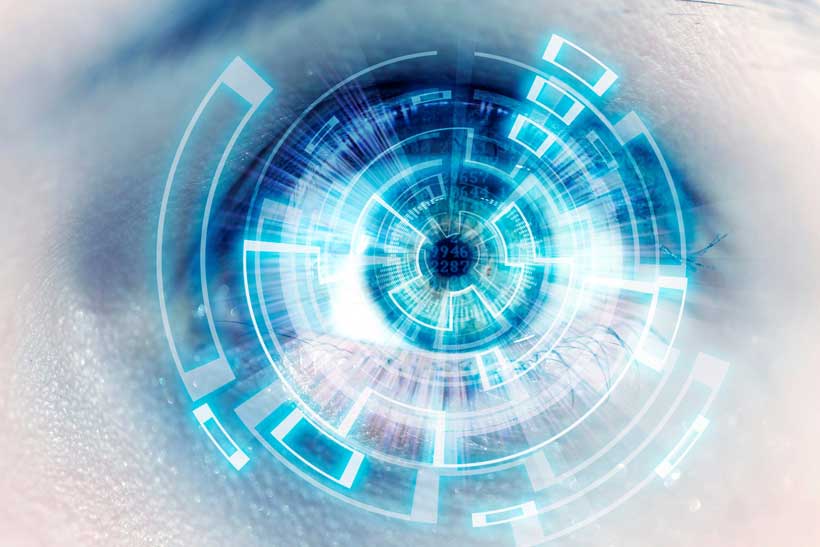 Surveillance technology should be banned immediately until "effective" national or international controls are put in place to lessen its harmful impact, a UN-appointed independent rights expert said on Tuesday.
David Kaye, who's the United Nations Special Rapporteur on freedom of opinion and expression, made the appeal as he prepared to present his latest report to the Human Rights Council in Geneva.
He highlighted that while States were largely responsible, companies appeared to be "operating without constraint" too, in a "free for all" private surveillance industry environment.
"Surveillance tools can interfere with human rights, from the right to privacy and freedom of expression to rights of association and assembly, religious belief, non-discrimination, and public participation," the Special Rapporteur said in statement. "And yet they are not subject to any effective global or national control."
Surveillance linked to detention, torture, extrajudicial killings
According to Mr. Kaye's report, the surveillance of journalists, activists, opposition figures, critics and UN investigators can lead to arbitrary detention.
It has also been linked to torture and possibly to extrajudicial killings, the Special Rapporteur said, citing various ways that States and other actors monitor individuals who exercise their right to freedom of expression.
These include hacking computers, networks and mobile phones, using facial recognition surveillance and other sophisticated surveillance tools to shadow journalists, politicians, UN investigators and human rights advocates.
Among the Special Rapporteur's recommendations is an appeal to States to adopt domestic safeguards to protect individuals from unlawful surveillance, in line with international human rights law.
In particular, Mr. Kaye calls for the development of publicly-owned mechanisms for the approval and oversight of surveillance technology.
In addition, countries should strengthen export controls and provide assurances of legal redress to victims.
"It is imperative that States limit the uses of such technologies to lawful ones only, subjected to the strictest sorts of oversight and authorisation," he said. "And that States condition export of such technologies on the strictest human rights due diligence".
Companies operate in 'free-for-all' snooping environment
Addressing the issue of corporate responsibility, Mr. Kaye insisted that companies should adhere to their human rights responsibilities, as they "appear to be operating without constraint".
To remedy this, firms should disclose data transfers, conduct "rigorous" human rights impact assessments, and avoid transfers to States unable to guarantee compliance with human rights norms, the Special Rapporteur said.
"The private surveillance industry is a free for all," Kaye noted, "an environment in which States and industry are collaborating in the spread of technology that is causing immediate and regular harm to individuals and organisations that are essential to democratic life – journalists, activists, opposition figures, lawyers, and others.
"It is time for governments and companies to recognise their responsibilities and impose rigorous requirements on this industry, with the goal of protecting human rights for all," Mr. Kaye said.
Mini Grids Have Potential to Bring Electricity to Half a Billion People
Mini grids, previously viewed as a niche solution, can provide electricity to as many as 500 million people by 2030, helping close the energy access gap, according to a new World Bank report. The combination of falling costs, dramatic increase in quality of service, and enabling policies has made mini grids a scalable option to complement grid extension and solar home systems.
Mini Grids for Half a Billion People: Market Outlook and Handbook for Decision Makers is the most comprehensive study on mini grids to date. It provides policy makers, investors, and developers with insights on how mini grids can be scaled up. It takes stock of the global market and industry, analyses costs and technological innovations, and shows the importance of microfinance and income-generating uses of electricity.
Compared with main grid and solar home systems, mini grids are a more viable solution for areas with high population density and medium electricity demand. Extending main grid to serve remote communities is often prohibitively expensive. Globally, at least 19,000 mini grids are already installed in 134 countries, representing a total investment of $28 billion and providing electricity to around 47 million people. Most are deployed in Asia, while Africa has the largest share of planned mini grids.
At present the total mini grid investment in countries with low levels of electricity access in Africa and Asia totals $5 billion. It is estimated that $220 billion is needed to connect 500 million people to 210,000 mini grids in these regions by 2030. Across the globe, countries need to actively mobilize private sector investment. This can be achieved by setting up policies that support comprehensive electrification programs, promoting viable business models, and providing public funding, for example through performance-based grants.
"Mini grids are now one of the core solutions for closing the energy access gap. We see great potential for mini grid development at scale and are working with countries to actively mobilize public and private investment," said Riccardo Puliti, Senior Director of Energy and Extractives at the World Bank. "The World Bank has been scaling up its support to mini grids while helping countries develop comprehensive electrification programs. Our commitments to mini grids represent about one-quarter of total investment by the public and private sector in our client countries. The Bank's portfolio spans 37 mini grids projects in 33 countries, with a total commitment of more than $660 million. This investment is expected to leverage an additional $1.1 billion in cofinancing."
In addition to being cost-efficient, mini grids have many other benefits. They have positive environmental impacts: 210,000 mini grids powered by solar energy would help avoid 1.5 billion tons of CO2 emissions globally. They also offer national utilities a win-win solution in the electricity sector by paving the way for more financially viable future grid expansion.
By the time the main grid arrives, significant demand for electricity would already exist and customers would have greater ability to pay through the generation of productive uses made possible by mini grids.
Funding for the report was provided by the World Bank's Energy Sector Management Assistance Program (ESMAP).