UNIDO explores enhanced cooperation with Russian counterparts
A delegation from the United Nations Industrial Development Organization (UNIDO) led by its Director General LI Yong held fruitful bilateral meetings in Moscow to discuss achievements and challenges related to ongoing technical cooperation projects and potential areas for new joint activities.
During his meeting with Deputy Minister of Industry and Trade of the Russian Federation Gulnaz Kadyrova, DG Li highlighted the productive partnership between UNIDO and the Ministry, and referred to the Joint Declaration on Cooperation signed in 2018. "UNIDO and the Ministry of Industry and Trade of the Russian Federation have been already working on a vast portfolio of projects, and we are confident that there are many more new initiatives to come with such an active engagement of our partner and friend, Ms. Gulnaz Kadyrova," Li said
"The Joint Declaration provides a solid foundation for joint initiatives with UNIDO in various areas, including the promotion and development of creative industries as well as the women's economic empowerment agenda", Kadyrova said. "We are glad to have UNIDO as our long-standing counterpart and look forward to further strengthening our collaborative ties". The parties also discussed the ongoing preparations for the Global Manufacturing and Industrialisation Summit 2019, jointly organized by the Russian Federation, the United Arab Emirates and UNIDO in Yekaterinburg from 9 to 11 July 2019.
The UNIDO delegation was then welcomed in the Federation Council of the Federal Assembly of the Russian Federation by Deputy Chairperson of the Federation Council Galina Karelova. "We highly value our partnership with UNIDO, as it creates a unique networking, knowledge-sharing and capacity-building platform for women, who are willing to develop their economic independence and contribute to the global economic growth and prosperity," Karelova emphasized.
"In recent years, the Federation Council, and the Council of the Eurasian Women's Forum established under the Federation Council, headed by Ms. Karelova, have become one of the UNIDO's key counterparts in the Russian Federation, especially when it comes to the promotion of women's economic empowerment, entrepreneurship and leadership," DG Li noted.
To mark the advanced state of bilateral relations, DG LI Yong on behalf of UNIDO and Chairperson Galina Karelova on behalf of the Council of the Eurasian Women's Forum signed a Joint Declaration, reaffirming the intention to upscale the mutually-reinforcing collaboration.
"The Joint Declaration is a true testimony to a spirit of strategic partnership between UNIDO and the Council of the Eurasian Women's Forum. As we celebrate today a new chapter of our cooperation, I am confident that it will continue to thrive and develop in the future," DG Li emphasized.
The Director General also held a productive meeting with Sergey Vershinin, Deputy Minister of Foreign Affairs of the Russian Federation.
"The Russian Federation fully supports cooperation in multilateral formats and remains committed to further enhancing activities aimed at promoting inclusive and sustainable industrial development on national, regional and international level", Vershinin reaffirmed.
"We are extremely grateful for the continuous institutional and financial support that the Russian Government has been providing to UNIDO in the realization of various projects and global forum events. We look forward to strengthening our cooperation, going beyond currently implemented programmes", DG Li said.
During the meeting with Timur Maksimov, Deputy Minister of Economic Development, DG LI Yong highlighted the role of the Russian Federation as one of the UNIDO's principal technical cooperation partners and major donors.
"The Government of the Russian Federation is glad to support UNIDO in its ongoing efforts to promote sustainable economic development and industrial growth in the Russian Federation and the region", Maksimov stated. "We valued UNIDO's multi-stakeholder approach and look forward to further strengthening our bilateral ties."
Modalities of the UNIDO's engagement with multilateral international financial institutions were discussed during the meeting with Sergey Storchak, Deputy Minister of Finance of the Russian Federation.
"UNIDO has developed a targeted approach of engaging with international financial institutions to mobilize resources required for the realization of various industrial development programmes" marked the Director General.
"The Russian Federation is ready to further support UNIDO in its technical assistance activities, as it also actively contributes to a number of international development assistance funds," Deputy Minister Storchak noted.
Potential avenues for enhanced cooperation were also discussed with Sergey Katyrin, President of the Board of the Chamber of Commerce and Industry of the Russian Federation. DG LI Yong underscored the importance of close cooperation with the private sector to support inclusive and sustainable industrial development and the Sustainable Development Goals.
"The Russian business sector is rapidly growing, and it is vital for the Chamber of Commerce and Industry to support enhanced international public-private networking and cooperation," noted Katyrin. "We welcome UNIDO's readiness to engage private actors in the sustainable development agenda."
The bilateral meetings paved the way for an intensified cooperation in key development areas between UNIDO and the Russian Federation.
During his visit to Moscow, the Director General also visited the tecknopark "Kalibr", where he was introduced to small- and medium-sized enterprises producing creative and innovative goods and services.
ADGM Inks Partnership with IRENA to Promote Sustainable Finance
International Renewable Energy Agency (IRENA), the lead intergovernmental agency for the energy transformation, and the Abu Dhabi Global Market (ADGM), the award-winning international financial centre, have signed a Memorandum of understanding (MoU) to signify their joint commitment to progressing sustainable finance across the UAE and the wider region.
Through the MoU, IRENA and ADGM solidified their mutual dedication to promoting solutions that facilitate investment in renewable energy. The agreement was signed by Francesco La Camera, Director-General of IRENA and Dhaher bin Dhaher, CEO of the ADGM Registration Authority (RA).
Commenting on the agreement, Dhaher bin Dhaher AlMheiri, CEO of the ADGM RA, said: "We are proud to have entered into this MoU, alongside IRENA, as we reinforce our shared commitment to promoting sustainable practices across all sectors. ADGM is continuously looking to work with its strategic partners, locally and internationally, to further the UAE's sustainability initiatives, including the 2030 agenda, and to safeguard the longevity of the UAE's financial landscape. ADGM has been a leading force in fostering the adoption of sustainable operations as it aims to develop a thriving sustainable finance ecosystem in the UAE and the wider region.Through multiple sustainability initiatives, programmes and agreements, we hope to continuously collaborate with leading entities, such as IRENA, to secure the longevity and wellbeing of the financial community." he concluded.
Reflecting on the partnership, Francesco La Camera, Director-General of IRENA, said: "Increasing investments into renewable energy and the energy transformation is essential to building a more resilient energy system and to more prosperous economies. To achieve sustainable economic and environmental development, partnerships between organisations with shared values is essential. The UAE has demonstrated its strong commitment to this future, and through this cooperation we aim to accelerate low-carbon investment flows building more stable, equitable and climate-safe societies."
As per IRENA and ADGM's joint agreement, the two organisations have committed to engage with one another to facilitate investment in renewable energy, support in the development of a sustainable finance ecosystem that is inclusive of renewable energy, and support on any ongoing initiatives relating to sustainability. Additionally, IRENA and ADGM will explore additional approaches to support local initiatives, mutually promote their respective platforms, exchange information on important events and support one another in promoting common aims, initiatives and events.
ADGM has highlighted their ongoing commitment to sustainability in the past through various initiatives, programmes and agreements, such as the establishment of their flagship Abu Dhabi Sustainable Finance Forum, championing the UAE Guiding Principles, pioneering the enactment of the Abu Dhabi Sustainable Finance Declaration, and entering into several agreements regarding sustainability with leading entities, such as UAE Ministry of Climate Change and Environment, the Abu Dhabi Authority for Social Contribution (Ma'an), the UAE Ministry of Finance, among many others. The IFC has continuously participated in partnerships of this nature to support the UAE's 2030 agenda for sustainable development.
Digital Technologies Could Help Uganda's Economy Recover Faster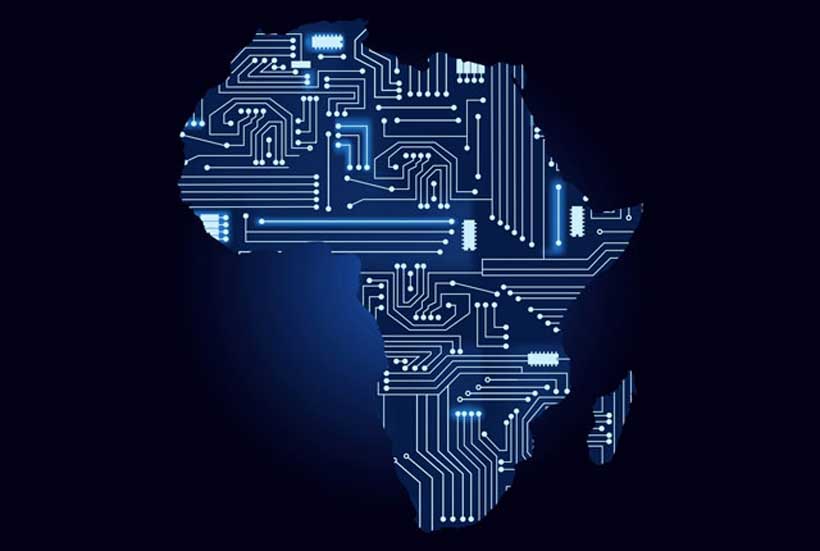 Uganda's real gross domestic product (GDP) growth in 2020 is projected to be between 0.4 and 1.7% compared to 5.6% in 2019, according to the latest edition of the Uganda Economic Update released by the World Bank today.
The report, "Digital Solutions In A Time of Crisis" shows the economy has suffered from the triple shocks of the COVID-19 (coronavirus) related economic and social disruption, a locust invasion and floods. Up to three million Ugandans could fall into poverty due to economic hardship and a lack of alternative means of survival.
Global and local restrictions in the movement of people and goods and provision of services to contain the COVID-19 pandemic have resulted in lower consumption, loss of jobs and a 43% reduction in remittances. Due to a sharp drop in tax revenues, Government has also been forced to borrow much more to continue providing services to Ugandans.
Uganda, however, remains at low risk of debt distress based on the April 2020 joint World Bank-IMF debt sustainability analysis. With total debt service (interest and principal due) expected to average around 55 percent of government revenues over the next three years, there is a need to cut back on non-priority spending in order to provide essential public services such as health, education, water and sanitation and electricity.
A more widespread pandemic could pose significant risks to the outlook, as well as any further significant locust invasion. Weak economic growth in the post COVID-19 period will continue to reduce overall consumption and commodity demand. In addition, crude oil prices are expected to average $35 per barrel this year and $42 per barrel in 2021. Although this will limit external inflationary pressures for import-dependent Uganda, these prices are below the estimated breakeven price of $60 for oil production in Uganda. This could negatively impact Uganda's prospects of becoming an oil producer within the next four to five years.
The increased use of digital technologies during the COVID-19 lockdown such as mobile money, on-line shopping, on-line education, digital disease surveillance and monitoring, and dissemination of public health messages shows the great potential to support faster economic recovery and strengthen resilience against similar shocks.
"The digital space in Uganda is very innovative – and has quickly adapted during the pandemic. Fintechs have offered payment options, and digital solutions have reinforced and enabled the health sector's calls to social distance and limit movement and contact. These solutions, if upscaled and developed to their potential would boost the digital economy and maximize its benefits to Ugandans," said Tony Thompson, World Bank Country Manager for Uganda.
The report points to the current national ID system as one of the successes of technological advancement, which can be leveraged to support more efficient e-government systems and authentication by the public and private sectors while expanding financial inclusion, strengthening social protection delivery, supporting immigration control and refugee management.
While Uganda has made reasonable technological strides, the analysis notes that it still lags with a phone penetration rate of 69.2% of the population, far below the average of 84%for Africa. There are gender and geographical gaps in access; for example, 46% t of female adults have access to mobile phone compared to 58% of male adults. Similarly, adults in urban areas are more likely to own mobile phones (70%) and have access to the internet (25%) compared to adults in rural areas (46%own phones and 5 percent have internet access).
The economic update makes several recommendations for the economy and ICT sector, including implementing supportive policies and regulation, review of taxation in the digital economy, leveraging technology to support the health sector and economic recovery through increased digitalization of agribusiness and manufacturing, expansion of social safety nets, and transparency and accountability of government's response to COVID-19. It also recommends the development of a coherent strategy of ecosystem support and catalyzing regional and global integration of Uganda's digital economy.
"There are areas of the economy that have shown resilience in the current crisis and by leveraging digital technologies are inventing new ways of operating and doing business," said Richard Walker, World Bank Senior Economist for Uganda.
Supporting Haiti's COVID-19 response
Haiti is well acquainted with challenge. In any given year, a typical Haitian household will face multiple shocks—which may include hurricanes, floods, disease, death, unemployment or any combination thereof.
For Haitians, some might say that COVID-19 is only the latest thing. But it is a critical thing.
Even before the pandemic, almost 59 per cent of the Haitian population were living in poverty, with 23.8 per cent in extreme poverty and more than 60 per cent unable to meet basic needs.
Of all the challenges Haitians face, health shocks take the greatest toll on household incomes. With limited access to insurance or credit, many families cope by borrowing money, selling assets, or take children out of school. The poor have even fewer options, and coping with the pandemic may have long-term negative impacts­–decreasing their food supply, depleting their savings or alienating them from their social networks.
Above and beyond the UNEP mandate
Since 2017, the United Nations Environment Programme (UNEP) has worked in close partnership with Haiti's national Directorate for Civil Protection, developing early-warning systems to reduce disaster risks–particularly in the country's small but densely populated southern islands, exposed to storms with 300 kilometre per hour winds.
Strictly speaking, pandemic response is not part of UNEP's mandate to support Haiti's Ministry of Environment. But when COVID-19 hit, the Port Salut office knew it would have to extend beyond its usual reach.
UNEP Haiti Programme Officer, Jean-Max Milien says, "COVID-19 has pushed every limit. Our adaptability­–the fact that we are ready and willing to do whatever is needed–is not just important to our work. It underpins the relationship we have with the people of Haiti."
UNEP Haiti has been supporting national institutions on their response and protection plans, helping incorporate pandemic risks–especially with regard to sanitation. The organization is also working closely with local communities, supporting partners to raise awareness and put mitigation measures into place.
Haiti's unique challenges
Strict limitations on movement and widespread adoption of sanitation measures–the go-to response in many other countries hit by COVID-19–are less straight-forward in Haiti.
With the majority of Haitians earning their livelihoods through informal work like fishing, direct services or street vending, a ban on such activities would not only be difficult to impose, it could also cripple household incomes. In fact, according to the World Bank, a 20 per cent reduction in household consumption could push another million people into poverty and 2.5 million into extreme poverty.
At the same time, access to water and sanitation is disparate, at best. Even in metropolitan Port-au-Prince, for example, only about 55 per cent of the population has access to the public water network. And while access to piped and other improved water sources is increasing for the rural top 20, it is decreasing for the rest of the rural population.
Simple interventions with big impact
UNEP Haiti and its partners, the Directorate of Civil Protection and Pêche Artisanale et Développement Intégré, started with the simple act of handwashing. And it wasn't just the act that was simple.
Handwashing units were constructed from repurposed cooking oil buckets, fitted with taps and tubes. A local producer installed 1,200 handwashing points while training community members to build the same types of units in the Marine Protected Areas of Port-Salut, Saint-Jean-du-Sud and La Cahouane. Communities are now equipped to expand the initiative and refill the handwashing units with water and bleach when needed.
To encourage their use, handwashing points are located where communities gather most frequently: local associations, shops, restaurants, hotels and main roads, ensuring access even for the most isolated. The repurposed buckets are also branded with messages, encouraging people to wash their hands and reduce their risk of infection. In April, a sound-equipped truck issued the same messages as it moved throughout inland and coastline communities everyday
These simple interventions are not only effective and cost efficient, they also enforce UNEP's duty of care–allowing space and not exposing any partner or person to unnecessary risk while establishing the campaign. Moreover, because of their small budget, additional funds remain and will allow UNEP to provide further support, in case the disease peaks.