District heating needs flexibility to navigate the energy transition
Heating in buildings is at the core of energy consumption – space heating and hot water production account for around 70% of energy consumption in residential buildings in IEA countries, resulting in significant CO2 emissions. This is receiving increasing attention in many countries, including through a renewed focus in IEA's in-depth reviews of energy policies of IEA member countries.
There are a range of solutions for reducing energy consumption and emissions from heat. District heating is one option; a system that uses heat produced in a centralised way and distributes it to consumers through pipelines using hot water or steam.
The centralisation of heat production enables the use of different energy sources, including excess heat from industry. It also allows heat from biomass and waste to be produced with low emissions thanks to effective flue gas cleaning, a process that is not typically available at a local building scale. While most district heating systems globally still rely on fossil fuels, some Nordic countries have utilised the benefits of centralised heating systems to decarbonise large shares of their heat supply. In Sweden, for example, district heating provides over one third of total residential energy demand and only 10% of that heat is produced from burning fossil fuels (coal, peat, oil and natural gas).
Yet despite the potential benefits, many district heating markets are facing an ironic challenge: energy efficiency improvements in buildings are reducing the demand for heat. This is a positive development for the energy system as a whole, but can have negative impacts on the business models of companies that sell heat. It can also affect the willingness to make investments in cleaner and more efficient heat production, which is greatly needed for district heating systems globally.
Many existing district heating systems were built to accommodate higher heat demand than what is typically required today, and at the same time infrastructure can be old and inefficient. Those systems need to be modernised to supply heat more efficiently, which requires strategic investments. But who wants to invest in a technology where the market is shrinking?
A big part of the solution is to increase flexibility, not only in terms of the generation and distribution of heat, but also in the market and business models used for selling that heat and in the integration with other parts of the energy sector. Industry and policy makers both have a role to play in enabling this.
In generation and distribution, the next big thing is so-called fourth generation district heating (4GDH), which refers to district heat at temperatures that match the lower energy requirements of more efficient buildings. Lowering supply temperatures leads to reduced losses in heat distribution and enables suppliers to use additional heat sources available at those temperatures, notably industrial excess heat, solar and geothermal energy. Developing 4GDH requires new infrastructure in heat production, distribution and consumption .
On the market side, district heat suppliers will need to develop more flexible business models. For example, instead of selling heat as an energy unit, district energy companies can sell heat as a service, and guarantee a certain level of indoor comfort. This would allow them to optimise their operations to find the most productive and cost-effective way of providing that service. New market models can also be introduced on the supply side, where third-party access to district heat networks can allow for greater use of industrial excess heat.
There are some companies already developing new business models for pricing and heat supply, especially in deregulated markets. In Stockholm for example, the district heat supplier has introduced a heat market called Open District Heating that allows data centres, supermarkets and industries to sell excess heat into the network. Policy makers should encourage the development of such market-based initiatives and remove barriers for further market innovation.
Sector coupling between heat and electricity systems is another important area for development. District heating can be linked to electricity systems through co‑generation of electricity and heat, and through power‑to‑heat production in large-scale heat pumps. In a well‑integrated energy system, a district heat supplier can respond to price fluctuations in the electricity market and help balance the grid by producing or consuming more electricity. District heating companies can also use thermal energy storage, which is generally less expensive than electricity storage, to provide further flexibility in an integrated energy system.
As electricity generation increasingly relies on variable renewable energy sources, flexibility provided through sector coupling becomes more valuable. Denmark in particular has a strong case for sector coupling, thanks to the combination of large district heating networks and high shares of wind power (though high electricity taxes have posed a barrier). In the IEA's most recent in‑depth review of Denmark, the IEA recommended the government adapt its energy taxation to allow for better integration of the heat and power systems, which the government decided on in its Energy Agreement from 2018.
District heating market conditions are changing and the sector must modernise to remain a relevant part of the clean energy transition. Low-temperature heat and increased integration with other energy sectors offer interesting opportunities, but this will require additional investments and a more adaptive market framework, supported by appropriate policy packages. Regulation should promote innovation and flexibility, and policy makers should take a systems-based approach when supporting the clean energy transition. This can include increased funding for research and development in efficient and low-carbon heating technologies. The IEA will continue to help countries in this development through its in-depth policy reviews and other work on sustainable heat.
Oil market shrugs off as tensions rise in Persian Gulf region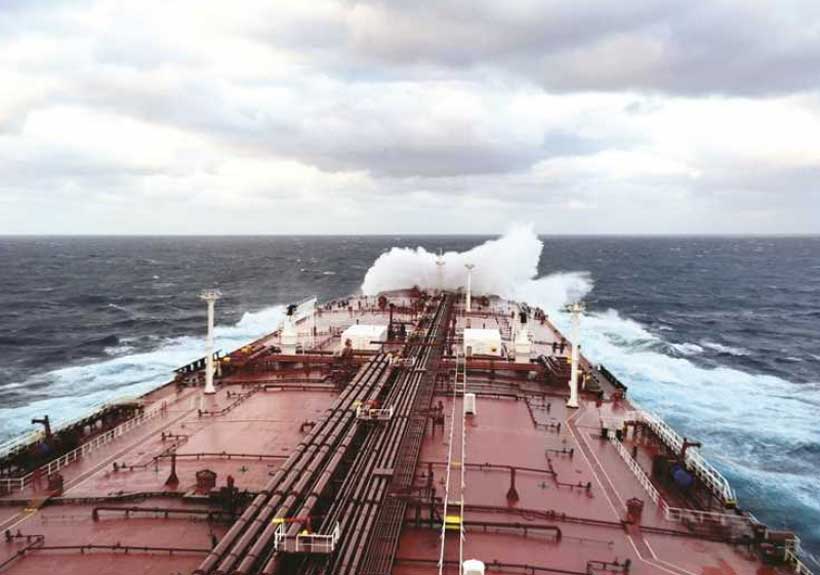 Despite what was expected, the oil market doesn't seem to be moved drastically by the recent turbulences in the Persian Gulf region as Iran shot down a high-technology U.S. surveillance drone when it trespassed its borders in the politically sensitive Strait of Hormuz.
Many analysts believe that the reason for this not-too-strong reaction is that the market's nature has changed profoundly in the last few years and now other driving factors seem to play a more significant role in supporting the prices.
It seems that over time the market is more focused on long-term impacts and events, and going through several shorty lived events in the past few years, oil traders have learned not to bet too much on such incidents.
For the time being, two major factors which are being closely monitored by the market are the U.S. production and the global oil demand.
In recent years, the U.S. production has increased drastically so that the country has become the world's top oil producer and one the biggest exporters of the commodity. On the other hand, the global oil demand is easing following a slowdown in the world's economic growth over concerns about the trade war between the United States and China, the world's two largest economies.
Although the international benchmark Brent gained five percent this week, but market analysts seem to believe that the optimism regarding the outcomes of the upcoming meeting of the Organization of the Petroleum Exporting Countries (OPEC), and hopes for easing of trade tensions between the United States and China are also contributing to the increases in the oil prices beside the rising tensions between Iran and the U.S.
Of course, the tensions in the region cannot be overlooked in addressing the factors which are affecting the oil market.
Since the oil tankers incidents in the Hormuz trait and the drone shot down, many Oil tanker companies have increased their charter rates due to concerns over the safety of their vessels.
According to New York Times, over the last week, the prices reached about $28,000 a day for chartering the largest class of tankers. The insurance costs have also risen for shipping in the region have also risen.
However, even considering all the above mentioned impacts of the rising tensions in the region, the surge in the U.S. production can easily counterbalance the worries of any disruption of oil flows from the Persian Gulf region to the world.
U.S. is now one of the major suppliers of crude oil to Europe and even to Asia and higher shipping prices could be named as the only major factor which signifies the disruption of flows from Strait of Hormuz and it would likely do the most damage to Asian economies.
According to the United States Energy Information Administration, 76 percent of the crude oil that flowed out of the Persian Gulf through the Strait of Hormuz went to Asian markets like China, India and Japan.
However, we should bear in mind that many analysts and traders are well aware that a full cut-off of oil from the mentioned strait is almost impossible, and all the nations in the region would suffer in such a case.
So maybe the market perceives the recent turbulences only as short-term threats which are very unlikely to have a long-term impact on a market which is already on the verge of a potential oversupply due to the U.S. production and end of cuts from OPEC+ group as well as the global economy slowdown.
From our partner Tehran Times
Fossil fuel consumption subsidies bounced back strongly in 2018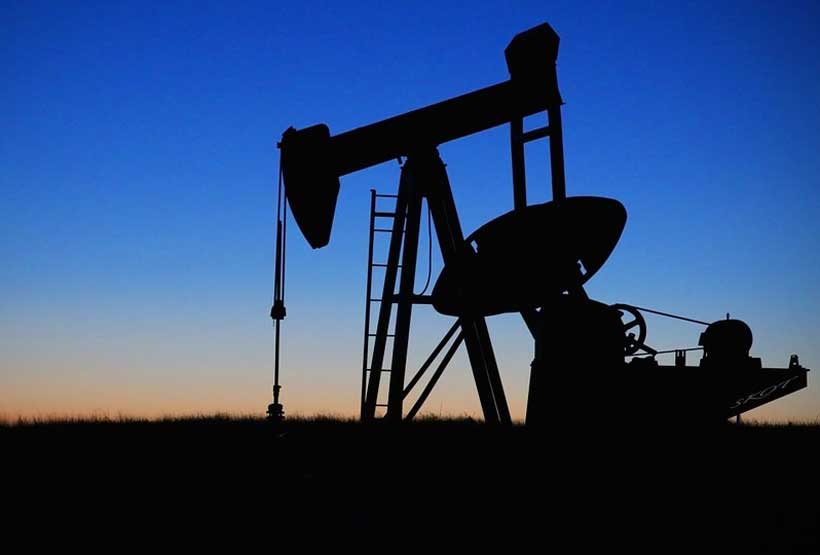 Authors: Wataru Matsumura and Zakia Adam*
Higher average oil prices in 2018 pushed up the value of global fossil fuel consumption subsidies back up toward levels last seen in 2014, underscoring the incomplete nature of the pricing reforms undertaken in recent years, according to new data from the IEA.
The new data for 2018 show a one-third increase in the estimated value of these subsidies, to more than $400 billion. The estimates for oil, gas and fossil-fuelled electricity have all increased significantly, reflecting the higher price for fuels (which, in the presence of an artificially low end-user price, increases the estimated value of the subsidy). The continued prevalence of these subsidies – more than double the estimated subsidies to renewables – greatly complicates the task of achieving an early peak in global emissions.
The 2018 data sees oil return as the most heavily subsidised energy carrier, expanding its share in the total to more than 40%. In 2016, electricity briefly became the sector with the largest subsidy bill.
Fossil fuel consumption subsidies are in place across a range of countries. These subsidies lower the price of fossil fuels, or of fossil-fuel based electricity, to end-consumers, often as a way of pursuing social policy objectives.
There can be good reasons for governments to make energy more affordable, particularly for the poorest and most vulnerable groups. But many subsidies are poorly targeted, disproportionally benefiting wealthier segments of the population that use much more of the subsidised fuel. Such untargeted subsidy policies encourage wasteful consumption, pushing up emissions and straining government budgets.
Recent years have seen multiple examples of pricing reforms, underpinned by lower oil prices that created a political opportunity among oil-importing countries and a fiscal necessity among exporters. Reforms typically focused on gasoline and diesel pricing, and in some cases also on LPG, natural gas and electricity tariffs. IEA price data (shown below for gasoline) show clearly the wide range of end-user prices across countries – the lowest prices found among countries that subsidise consumption.
The nature of pricing reforms undertaken in recent years differ depending on the sector and on national circumstances, but fall into three broad categories:
Complete price liberalisation, typically for the main transport fuels, as for example in India, Mexico, Thailand and Tunisia.
Introduction of a mechanism for regular, automatic adjustment of prices in line with international prices. China has such a system for oil prices, and similar mechanisms were also introduced in Indonesia, Malaysia, Jordan, Cote d'Ivoire and Oman.
A schedule of reforms to regulated prices, often with a view to aligning them with cost-recovery or market-based prices. This was the most common type of reform in the Middle East and North Africa, where prices for oil products, natural gas, water and/or electricity were raised in Saudi Arabia, Kuwait, Qatar, Bahrain and the United Arab Emirates. There were also increases in regulated electricity prices elsewhere, as for example in Indonesia.
These price reforms were often accompanied by the introduction of more targeted programmes of support for vulnerable groups. They also brought significant financial savings to the governments concerned, allowing these resources to be deployed to other development or policy priorities.
However, in 2018 the oil price trended higher for much of the year before falling back in the last quarter. This became a major source of strain in countries where consumers were newly exposed to rising retail prices, particularly where national currencies were losing value against the US dollar at the same time.
The rise in retail prices created broader pressure to revisit some of the pricing reforms.
Some countries with fully liberalised prices sought ways to dampen the effects on consumers, for example via reductions in other taxes and duties (as in India) or via implicit price interventions through state-owned oil and gas companies.
Upward fuel price adjustments were postponed in some countries that had committed to follow international price movements but retained some administrative discretion over the level and timing of any changes. This was the case in Indonesia, Malaysia and Jordan.
In fully regulated price environments, the reform schedule was in some cases pushed back or watered down.
Shielding consumers from short-term changes in international fossil fuel prices comes at a fiscal and environmental cost. It also diminishes the potential for higher prices to curb demand and bring the market into balance.
The different reform pathways since 2015 can be separated out into the various components of the change in subsidy values. Pricing reforms over the last three years brought substantial dividends, estimated at 36 billion dollars in total. This represents either a direct easing of the strain on public finances (via reduced public expenditures on subsidies) or additional revenue accruing to resource-rich countries (by reclaiming more of the value that was previously being foregone because of under-pricing).
Notable reductions in oil-related consumption subsidies over this period were observed in many countries in the Middle East, including Saudi Arabia, the UAE, Qatar and Bahrain, as well as in Colombia and Pakistan. Ukraine saw the largest fall in subsidies for natural gas. Subsidies to fossil fuel-based electricity consumption were substantially lower over this period in Russia, Argentina, Indonesia, Pakistan, Turkmenistan and in parts of the Middle East.
However, these falls were outweighed by two other factors: a widening gap between prevailing prices and market-based pricing in many countries (exacerbated in some cases by depreciation of the domestic currencies against the dollar); and increased consumption of subsidised energy.
The largest increases in consumption subsidies for oil products were in Indonesia, Iran, Egypt and Venezuela. In the latter case, a collapsing currency meant that gasoline and diesel sales (where available) were essentially free in dollar terms. Iran also saw the largest increase in natural gas subsidies, and – together with Venezuela, Mexico, Egypt and China – was among those seeing the most significant increase in subsidies to fossil fuel-based electricity.
Committing political capital to subsidy reform remains tough, especially if international prices are volatile. But phasing out fossil fuel consumption subsidies remains a pillar of sound energy policy. Especially when part of a broader suite of supportive policy measures, pricing reform is pivotal for a more robust, secure and sustainable energy sector over the long term.
Industries and households are more likely to opt for energy-efficient equipment, vehicles and appliances. Investors in a range of energy technologies, especially clean technologies, see a better case to commit their capital. That is why the IEA continues to be a strong supporter of efforts to phase out inefficient fossil fuel consumption subsidies.
*Zakia Adam, WEO Energy Analyst
France Shows How Energy and Society Are Intertwined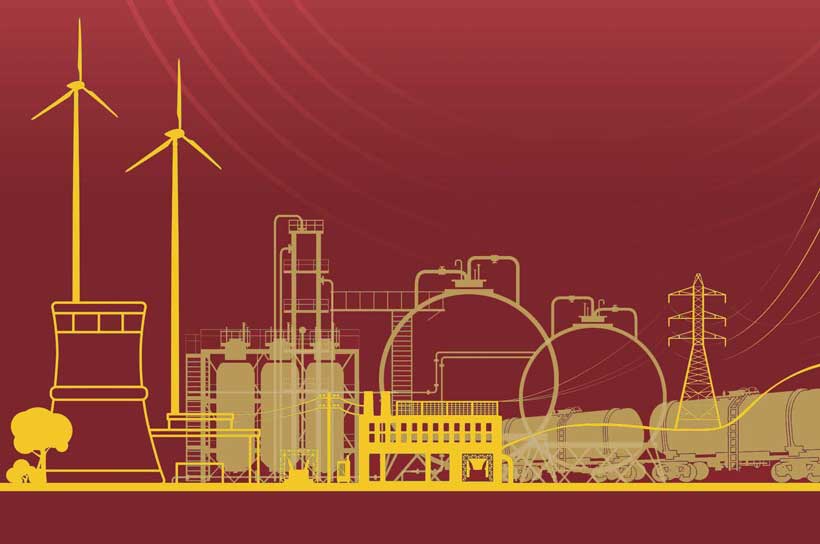 What should be asked about energy is what Plato's The Republic through Socrates asked: "What is justice?" If energy has a moral, economic, environmental, and life-saving component then energy in all forms is certainly just.
This is where facts need to be realized, and find out if a carbon-free society run on renewable energy is even remotely possible? Over 6,000 everyday, products come from a barrel of crude oil.
The International Energy Agency (IEA) released The World Energy Outlook 2018 – the self-proclaimed "gold standard of energy analysis,' – admitting a damning conclusion. That amidst the overwhelming amount of graphs, charts, tables and prognostications, "the percentage of total global primary energy demand provided by wind and solar is 1.1%."
The world runs off fossil fuels, and no time in the coming decades will clean energy, a carbon-free society, or zero emission energy to electricity or electric vehicles sustain trillion-dollar economies. More alarming is the world's largest authoritarian, communist government, China, controls 90 percent of the world's rare earth minerals – "a group of 17 elements with similar qualities that are used in electric car batteries, wind turbines and solar panels."
Nations, companies, and individuals care about national security, their own "self-interest rightly understood" while meeting the basics of food, clothing and shelter (Maslow's Hierarch of Needs) – exactly what fossil fuels provide – on an affordable, scalable, reliable and flexible basis for energy to be delivered to billions of people starving for their modern way of life to continue.
We are witnessing an energy clash globally, and nowhere was that better defined than France's "Yellow Vest" protests that began in late November 2018 and are ongoing. These protests brought a convergence of domestic concerns triggered over a proposed fuel tax hike that hit lower educated, ordinary voters more than educated urban dwellers.
France's, politicized carbon tax – the theory goes – should be an efficient way to disseminate the monetary consequences of carbon onto the French and global economies; however, that isn't necessarily the case. This regulatory heavy-handedness by the state has resulted in:
"Decades of global conferences, forest of reports, dire television documentaries, celebrity appeals, school-curriculum overhauls and media bludgeoning," without examining the facts.
France is a good test case for energy policy moving forward, because if humanity overwhelmingly using fossil fuels are killing plants, animals, the ecosphere and crushing human life than a tax is fair, just and equitable, correct? But that isn't the case. The earth and human progress have never done better in recorded history. Economic growth and technology are saving us from such historic plagues like poverty, illness and deforestation.
President Emmanuel Macron and the previous administration of Francois Hollande wrongly targeted emissions unlike Germany that is a high-emitter off increased coal-fired power plant use backing up renewables. Macron's carbon tax went after Yellow Vest protesters who are vehicle reliant. Since France heavily relies on clean, carbon-free nuclear power for their electricity, France is only"0.4% of global emissions."
Macron is punishing French drivers via punitive tax hikes and it failed. Voters and everyday working citizens aren't buying carbon taxes or anything that restricts energy and prosperity. Green piety in Washington State in the US was also rejected the same way it was in France.
Cutting transportation emissions are extremely hard to eliminate when the entire supply and value chain of the tailpipe's emissions are factored into the equation. It's why electric vehicles (EVs) aren't as environmentally friendly as advertised.
Carbon taxation like renewables and carbon-free societies have become buzzwords that reveals the disconnect over the properties that constitute a modern society and an "aloof political class that never reasons with their concern over emissions."
Achieving energy parity at low costs will never be accomplished by imposing solutions that consist of using expensive, unreliable, intermittent renewable energy. Then believing these policy solutions will have zero impact on economic growth and overall wellness. The impact is heavier use of coal.
The European Union (EU) has: "Eleven countries still planning to use coal-fired power in 2030 (in order of increasing installed capacity) are: Spain, Hungary, Croatia, Slovakia, Greece, Romania, Bulgaria, Czech Republic, Germany and Poland."
All EU countries have been given energy transition funds to exit coal by 2030, but only France is able to withstand the use of coal through heavier use of nuclear. Geopolitical reasons are another reason you will find a transition to the clean energy economy in the coming decades, because of US shale oil and natural gas production – fracking is changing the world.
In general, US shale exploration and production (E&P) is booming like never before. As of December 2018 the United States briefly became a net exporter of crude oil and refined products; and unless voters ban fossil fuel production the US will become energy independent.
The US Department of Interior's, United States Geological Survey announced in December 2018: "The largest estimate of technically, recoverable continuous oil that USGS has ever assessed in the United States. The Wolfcamp shale in the Midland Basin portion of Texas' Permian Basin province contains an estimated mean of 20 billion barrels of oil."
Whereas California doesn't exploit their Monterrey Shale resources – considered one of the largest shale deposits in the US and possibly the world – since California policymakers are only pursuing clean energy resources. Why does fossil fuel and renewable energy have to be politicized when they could work together? Texas and California should be pioneering world-class energy research together. Fossil fuel could pay for research and development to build better renewable energy, globally scalable storage systems and an electrical grid that is smart, reliable and have a 50-100 year shelf life.
An honest broker of information takes energy choices and consequences of say increasing fossil fuel use by burning copious amounts of coal that China, India, Poland, Australia and the United States are doing versus emission-heavy air that cause all sorts of lung and respiratory illnesses.