How Southeast Asia can take its Digital Economy to the Next Level
While the digital revolution has already brought many benefits to Southeast Asia, the region has a unique opportunity to achieve even faster progress by reinforcing the foundations of its growing digital economy. To realize this vision, a new World Bank report, The Digital Economy in Southeast Asia – Strengthening the Foundations for Future Growth, analyzes the opportunities and challenges facing the region to scale up digital development, and for ensuring the economic and social dividends of technology can reach everyone.
"Every sector of the economy in ASEAN countries can do more to use digital technologies and smarter business models. To help our private sectors governments also need to transform themselves: to use technologies such as data analytics and intelligent systems, develop our digital platforms and harmonize our approaches to regulatory procedures particular for cybersecurity, digital identity, and data management. We should work towards a regional digital market," said H.E. Dr. Pichet Durongkaveroj, Minister of Digital Economy and Society.
"Southeast Asian countries has made significant headway in the digital sector," said Boutheina Guermazi, the World Bank's Director for Digital Development. "But even though the population has embraced digital services, adoption by businesses and governments has generally been slower. Regulatory bottlenecks and a lack of trust in electronic transactions stifle the growth of digital systems. This groundbreaking research can help ASEAN countries overcome these challenges to create strong, inclusive digital economies."
The report identifies six main areas of focus for digital development in Southeast Asia, starting with the expansion of connectivity, the backbone of the digital economy. Although half of the region's population uses the internet—on par with the global average—this can continue to be expanded with policies and actions that will significantly lower prices, increase speeds, and bring reliable broadband internet to underserved areas. In middle income countries in this region only 2 out of 5 people have access to high speed (4G) mobile internet—in lower income countries it's only 1 out of 5. Active collaboration between the public and private sectors and proactive regulatory approaches will be critical to unlocking the needed investments in digital infrastructure and fostering greater competition across the telecommunications sector.
With digital technology transforming almost all sectors of the economy, the skills of the region's workforce need to keep pace. Education systems will have a key role to play in developing the technical knowledge and soft skills that are required to compete in the global digital economy. Given the rate of technological change, adaptability and lifelong learning will be more important than ever, as well as more effective collaboration between the public and private sectors.
Digital payments are another essential underpinning of the digital economy, but the report finds that they remain underdeveloped in Southeast Asia compared to other parts of the world. In most countries in Southeast Asia, payments are overwhelmingly cash based. The World Bank's global financial inclusion (findex) data shows that only 19 percent of financial account holders in the region access their accounts via the internet. Implementing robust regulations and modern digital identification systems can help create the enabling environment for digital finance. At the same time, the digitization of government payments—for pensions, cash transfers, and other social programs—can incentive more change and generate momentum.
The report stresses however that Southeast Asia's digital development cannot rely solely on virtual foundations. A well-functioning logistics sector is crucial to the growth of the digital economy, especially e-commerce. In the region, a modernized regulatory framework for logistics could increase competition, reduce logistics costs and improve the quality of services. In particular, streamlining customs procedures can make shipping faster, cheaper, more predictable, and give e-commerce a major boost.
Likewise, regional integration, including harmonizing regulations and facilitating transactions between ASEAN countries, can create an integrated digital market benefiting both businesses and consumers.
Finally, to address the risks and vulnerabilities that come with digital transformation, the report suggests prioritizing effective standards and regulations for electronic transactions, cross-border data flows, cybersecurity, data privacy, and consumer protection. Solid measures in these areas are essential to build trust in online platforms and create secure, sustainable digital economies.
Global Deal report: Social dialogue crucial to tackling impact of COVID-19
Social dialogue between employers, workers and government can play a central role in managing the impact of the COVID-19 crisis in the workplace and has great potential in ensuring that the livelihoods and opportunities of those hardest hit are protected, according to a new report.
Social Dialogue, Skills and COVID-19, published jointly by the OECD, ILO and Global Deal.
Partnership, says the pandemic has exposed and intensified underlying inequality and is having a disproportionate impact on vulnerable groups already facing insecurity, such as the low-skilled, informal workers, youth and women.
The report argues that social dialogue and collective bargaining have a key role to play in building back a more sustainable economy in which the benefits of growth are distributed across the whole of society.
Agreements between business, trade unions and governments have often played an important role in establishing the short-time working arrangements aimed at protecting incomes and firms during lockdowns. The key ingredients have been commitments by employers not to fire workers while unions accept shortening working times and a lowering of wages. Governments have then stepped in with benefits or wage subsidies to make up for the wage shortfalls.
Such agreements can help shore up consumer confidence by keeping workers in jobs and maintaining incomes. The report looks at how such arrangements have worked in a number of countries, including in Germany, Italy and France. In Denmark, the job retention scheme managed to limit the rise in unemployment to 0.1 percentage point between February and May 2020. In Korea, social partners agreed to lift the employment retention subsidy from 63% to 75% with additional emergency support available for small businesses and workers on non-standard contracts.
The report points to the importance of involving all social partners in ensuring safe working conditions during the pandemic, particularly as individual workers may be even more reluctant to voice their concerns during the crisis for fear of losing their jobs. Social dialogue provides a forum to understand workers' concerns and negotiate balanced approaches.
Presenting the report alongside ILO Director-General Guy Ryder and Swedish Trade Minister Anna Hallberg, OECD Secretary-General Angel Gurría said, "Social dialogue has shaped the policies that supported workers and sustained the economy, helping to boost confidence during the crisis. Social dialogue's importance is not limited to the immediate management of the crisis. It also helps countries to meet their UN 2030 Agenda commitments and prepare for global trends such as digitalisation, globalisation and climate change."
With many of the essential 'frontline' workers on low wages, such as those in healthcare, food processing, or for instance supermarket cashiers, setting appropriate minimum wages via statutory provisions and/or collective bargaining and achieving balanced decisions through social dialogue can improve standards of living. Fairness and equity will result in a more resilient labour market and a stronger economic recovery, the report says.
Beyond the challenges brought by the COVID-19 crisis, labour markets are having to adapt to technological change creating a demand for new skills. The report says clear policies and mechanisms are needed to promote lifelong learning and skills development. Social dialogue is needed at national, sectoral and firm level, and involving workers in the decisions can facilitate effective adoption of the skills development programmes.
MENA: Trade and Regional Integration are Critical to Economic Recovery in the Post-Covid Era
Trade and integration — within the Middle East and North Africa (MENA) region and with the rest of the world — will be critical to lowering poverty, empowering the poor, and igniting economic growth in the post-COVID era, according to the World Bank's latest regional economic update.
The report, titled Trading Together: Reviving Middle East and North Africa Regional Integration in the Post-Covid Era, paints a comprehensive picture of MENA's economic situation six months into the COVID-19 pandemic. It examines the lasting effects of the dual economic shocks from the spread of the coronavirus and the collapse in oil prices, and it recommends policy changes and reforms to build a new integration framework across the region.
"The MENA region was already lagging behind economically before the COVID-19 pandemic struck. Six months into it, we can see — with stark clarity — the severity of the devastation on lives, livelihoods, and region-wide prosperity," Ferid Belhaj, World Bank Vice President for the Middle East and North Africa, said. "We are continuing to help MENA countries stop the spread of the disease and protect and care for their people. We will keep insisting on the need for MENA countries to give the highest priority to transparency, governance, the rule of law and market contestability, and to instill trust, promote the private sector, and build a new framework for the sustained regional economic integration that will make trade a powerful tool to alleviate poverty and expand access to opportunities for all."
The Economic Shocks of the Pandemic and Decline in Oil Prices
The dual economic shocks of the COVID-19 pandemic and decline in oil prices have affected all aspects of MENA's economies, which are projected to contract by 5.2% in 2020 — 4.1 percentage points below the forecast in April 2020, and 7.8 percentage points worse than the forecast in October 2019. The latest data reflect an increasingly pessimistic outlook for the regional economy, which is expected to recover only partially in 2021.
The outlook for MENA's current account and fiscal balances has also deteriorated. Driven by lower oil export revenue, declines in other fiscal revenues, and the high expenditures required to respond to the pandemic, the region's current account and fiscal balances in 2020 are forecast at -4.8% and -10.1% of GDP respectively, much lower than the forecasts from October 2019. Public debt is projected to rise significantly in the next few years, from about 45% of GDP in 2019 to 58% in 2022.
"The pandemic continues to inflict economic losses, and the poor and vulnerable are being disproportionately affected," said Ha Nguyen, Senior Economist and co-author of the report. "The growth outlook for 2021 suggests that a V-shaped recovery is unlikely, although the forecasts are fluid and subject to great uncertainty."
Trade and Regional Integration
According to the report, MENA's integration — both within the region and with the rest of the world — was underperforming before the pandemic. This is due to economic reasons, such as poor logistics' performance, inefficient customs, high infrastructure costs, the inadequacy of legal frameworks for investments, and disparate regulations that add up to high trade costs and have become non-tariff impediments to trade. Political economy obstacles have also prevented regional cooperation, while the effects of conflicts and violence have hindered trade and deterred economic growth.
Challenges with logistics and the business environment impede MENA's integration in regional and global value chains. Despite improvements in recent years, the MENA region underperforms in access to credit, which is lower than anywhere else in the world. Trading across borders is expensive and time-consuming: It costs, on average, US$442 and 53 hours to comply with border requirements for exporting, which is three times more expensive and four times longer than averages in high-income economies. MENA is also one of the most restrictive regions regarding trade in services.
"The challenges to overcoming the political and economic obstacles to MENA's integration would be difficult in ordinary times, let alone in the midst of a pandemic and economic crisis," said Blanca Moreno-Dodson, Manager of the Center for Mediterranean Integration and leader of the report. "But the COVID-19 pandemic offers a great opportunity for MENA countries to rethink their social and economic policies and strengthen trade integration while reducing their oil dependency at the same time."
The report proposes a new trade integration framework that goes beyond reducing tariffs. Some of the suggestions it makes indicate that trade liberalization must be comprehensive and benefit all sectors, including agriculture and services. Without improving the overall business environment and without encouraging the role of the private sector, the region will not reap the benefits of trade liberalization. In terms of implementation, a better balance between political and economic objectives will be needed to ensure that trade agreements do not fail. Simultaneous, behind-the-border reforms — within the MENA region and in collaboration with Europe and Africa — necessitate clear rules and effective implementation mechanisms.
A coordinated MENA trade integration framework would facilitate regional value chains and pave the way toward integrating into global value chains. The report recommends focusing on trading regionally in sectors such as food security, health systems, renewable energy, and the knowledge economy. It suggests creating a common MENA digital market so that MENA countries can improve both trade and digital connectivity, with broader markets in Africa and the Mediterranean. This should help increase productivity; coordinate efficient responses to the pandemic; and promote inclusive, resilient, and sustainable jobs in the region.
The African Continental Free Trade Area (AfCFTA) offers an opportunity for MENA and sub-Saharan Africa to simplify and harmonize non-tariff measures between them. Ongoing bilateral dialogue with the European Union could at the same time focus on including agriculture and services, which would greatly benefit MENA countries while addressing issues of labor mobility as they relate to trade.
Half of Working Adults Fear for Their Jobs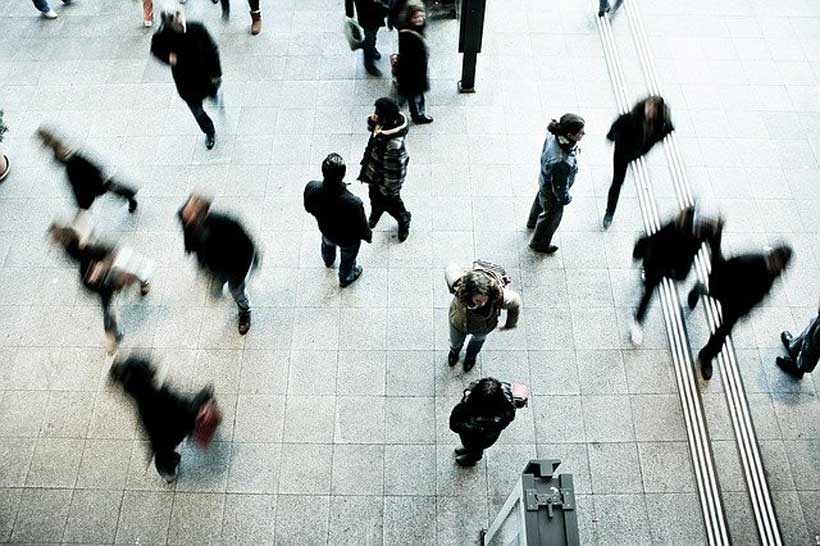 In a new World Economic Forum-Ipsos survey of more than 12,000 working adults in 27 countries, more than half (54%) say they are concerned about losing their jobs in the next 12 months. Perceived job insecurity varies widely across countries: it is stated by three in four workers in Russia, compared to just one in four in Germany.
Two thirds of workers worldwide say they can learn skills needed for the jobs of the future through their current employer. Nearly nine in ten workers in Spain think they can gain essential new skills on the job, whereas fewer than half in Japan, Sweden and Russia.
Concern about job losses
On average, 54% of employed adults from 27 countries say they are concerned about losing their job in the next 12 months (17% are very concerned and 37% somewhat concerned). The prevalence of job-loss concern in the next year ranges from 75% in Russia, 73% in Spain, and 71% in Malaysia, to just 26% in Germany, 30% in Sweden, and 36% in the Netherlands and the United States.
Ability to acquire new skills
Globally, 67% of employed adults surveyed say they can learn and develop skills needed for the jobs of the future through their current employer (23% are very much able to do so, 44% somewhat able). Across the 27 countries, perceived ability to learn and develop those skills on the job is most widespread in Spain (86%), Peru (84%), and Mexico (83%) and least common in Japan (45%), Sweden (46%), and Russia (48%).
Saadia Zahidi, Managing Director at the World Economic Forum said, "The current crisis means that the job creation rate has gone significantly down compared to two years ago, but there is an optimistic scenario overall compared to the rate of job destruction. Of course, it depends on the choices we make today. It depends on the kinds of investments governments make today – and the investments workers make in terms of their own time. And it depends on the choices that business leaders make when it comes to retaining and protecting jobs versus shorter-term decisions that are more focused on quarterly results."
New skill acquisition versus job insecurity
Globally, workers are more likely to say they can learn and develop skills needed for the jobs of the future through their current employer (67%) than to express concern about losing their job in the next 12 months (54%), a difference of 13 percentage points.
The countries where those who can gain new skills on the job outnumber those who are concerned about losing their job by the largest margins are the United States and Germany (by 40 points).
In reverse, job loss concern is more prevalent than perceived ability to acquire skills in Russia (by 28 points) and, to a lesser extent in Malaysia, Poland, Japan, Turkey, and South Korea.
World Economic Forum Jobs Reset Summit
Job losses and the skills challenge are two of the issues that will be addressed at the forthcoming Jobs Reset Summit. The summit brings together more than 1200 visionary leaders from business, international organizations, government, civil society, media and the broader public to shape a new agenda for growth, jobs, skills and equity.