Captain Jasmin: Charting a sea change in a man's world
I never knew anything about life at sea before I started my training. Certainly, where I come from – the Philippines – and also in other countries, being a seafarer is not seen as a job for a woman. In fact, the sea is seen as a man's world. It's their space, it's their history. There is never a 'herstory.
I decided to go down this path for financial reasons. I knew it wasn't the norm but I wanted to be able to get a job at the end of my studies. I could have opted to stay in a very safe place but instead I put myself in a difficult situation and pushed myself to the limits. When I was training there were only four women. There was really no-one to guide me so it was trial and error.
When I began working on ships I would encounter negativity. The thought in people's minds is 'you can't do the job'. They say it's too physical, that women can't do it, but I've seen men who aren't strong and there are some tasks that men can't do. But they only have to see your name and the thought is always there, that you can't do the job. So you have to work ten times harder than the men. Even when you are land-based you find the same attitudes and discrimination.
There have been many times when I have been the only woman on board. One time, I remember, I was working on a ship for a seven-month stretch, the only woman among 20 men. Working in this kind of environment can be stressful psychologically so you have to stay strong, alert and protect yourself. It's 2019 and I'm still having to share toilets with men but for me these inconveniences are very small things. I don't actually notice them. What's more important to me is to work and stay determined to do what I have to do.
Despite these challenges I would encourage women to go into seafaring because it's a great opportunity for professional growth. Besides, we are squandering 50 per cent of our resources if seafaring is restricted to men. People may think it's a man's world but it's everybody's world.
I've been all around the world – Africa, China, Japan, Korea, Sweden, South America, Thailand – so many places. At the moment I'm working in the North Sea on a ship with a crew of more than 100, laying oil and gas pipelines. I'm second-in-command so I'm on the Bridge, driving the vessel. I've really had to work hard to work my way up. They say there's diversity but there's still a glass ceiling. Yet we're getting there.
There'll always be pressures and problems but the key is to be yourself in difficult situations and stay determined. You just have to have the right attitude and habits and encourage people to embrace difference.
It's still not the norm that women work at sea but I am hopeful that there is a future for women in seafaring. I have a responsibility to make sure that happens.
Inclusive Education: A Major Concern -A Case Study Of Pakistan
Education has been considered as one of the most basic and crucial need for any economic, cultural, social and policy plan. Rather than just being a right of everyone education has been considered throughout as a process through which different societies plan their socio economic development. In today's era, education has a pivotal role to play in the poverty reduction, sustained economic growth and in many other fields. Education and literacy in Pakistan and around the globe is recognized as crucial to grasp the goals of sustainable and balanced development. However, both of these elements are termed as imperative for socio economic development worldwide.
According to the data received from the Pakistan's bureau of statistic, Pakistan across its spread has over 260,903 institutions and is providing around 41,018,384 students with approximately 1,535,461 teachers serving in different institutions. The private sector has 31% institutions under its banner while the remaining 69% institutions are public institutes. Having seen the number of institutes operating in Pakistan still the country stands second in the world with the highest number of out-of-school children (OOSC). 44% of the total population between the age group of 5-16 is not attending the schools, 5 million remains not enrolled in schools, while 11.4% adolescents between the ages of 10-14 are not provided formal education.
Inclusive education has been a dare need for Pakistan as it can rebuilt the country's growth for the good. It can give an access to so many under privileged who do not have the platforms to prove their mettle and excel in the specific interests. Pakistan needs to enforce education for all to glorify the intelligence, the minds of its country. The Ministry of Federal Education and Professional Training of the Government of Pakistan supports the UNESCO definition of inclusive education as:
"A strategy for responding to and meeting the variety of needs of all learners by raising participation in education, cultures, and communities and reducing exclusion from and within it". It requires modifications and adaptations in terms of content, methods, structures, and strategies with a shared vision that includes all children of the appropriate age range and the conviction that the regular system has a responsibility to teach all children. "The premise of inclusion is advantageous not only for kids with special needs, but for all kids, regardless of their gender, color, personality traits, or financial circumstances of their parents,"
BACKGROUND:
The Islamabad Declaration on Inclusive Education, which was endorsed by all provincial and federal governments in 2005, demanded an operational definition of inclusion education as being aimed to:
'… ensure that all children, regardless of gender, abilities, disabilities, socioeconomic, cultural, and ethnic backgrounds: are treated with dignity and respect; have equal access to education, health services, employment, and all other aspects of life; are able to develop to their full academic, physical, emotional, and social potential; have access to learning material in appropriate media and technical devices; and develop confidence in their abilities, skills, and future.
Realizing the value of education, the Pakistani government is working diligently to increase the literacy rate by educating children in underserved regions using a variety of methods. However the country has been unable to overcome the prevailing issues that have led a question mark on the success of inclusive education. These issues are as following:
Gender Inequality: Due to men and cultural sensitivities that perpetuate the notion that education is not beneficial for women, girls are often not allowed to attend schools in many rural Pakistani areas. Families in remote villages, where subsistence farming is often the main means of survival, often can only afford to send one child to school. Typically, the boy is sent because he will certainly become the family's largest breadwinner. Girls are viewed as "operating the stove," which is their contribution to the household.
Government Investment: The government's investment in education in Pakistan, at 2% of GDP (World Bank, 2021), is among the lowest in the world. The Pakistani community does not participate in or have any sense of ownership over projects and programs related to their children's education as the result of corruption, a lack of political will, a central governance system, poverty, and political unrest
Inadequate schooling systems: According to world bank, in Pakistan, 40 percent of schools lack boundary walls, 36 percent lack drinking water facilities, 61 percent lack power, 39 percent lack sanitary facilities, and 6 percent lack any structures, according to the most recent survey measuring Pakistani social and living standards. Most schools have a shortage of desks and chairs, and others don't even have mats for students to sit on. Furthermore, the majority of coeducational primary schools are in disrepair, and the majority of rural school buildings are constructed of a mix of mud and wood.
Discriminatory societal attitudes: Discriminatory societal attitudes portray children with disabilities and their families as being ashamed, humiliated, or in disgrace. It is believed that a child's impairment is God's retribution for a parent's transgression. In the eyes of many, a disabled child is better served at home than in a classroom. The subpar instruction provided at the majority of schools for girls and kids with disabilities only serves to support these viewpoints. Furthermore, due to a lack of qualified instructors and experts as well as inadequate pediatric health care, children with disabilities have requirements that are not met in schools or anywhere else.
Education system based on unequal lines: The Pakistani educational system is structured on unequal lines, which has a direct impact on educational quality, particularly at the primary level. At every level, the medium of instruction varies between the public and private sectors. People are split into two halves as a result, creating some type of imbalance. One division is based on English as the primary language of instruction, and the other is based on Urdu. To maintain a high standard of education across the nation, it would be preferable to standardize the educational media.
No trained teachers: Government school teachers lack adequate training. If political parties have complete control over the educational system, even instructors with no professional training can easily find employment there without having to pass any difficult requirements. They cannot train a nation by providing high-quality education since they are not qualified teachers. However, more skilled professionals can educate the populace to create a good country.
Pakistan has been facing many other issues such poverty, no rights for transgender education, transportation issues among many others. Furthermore, Pakistan has been struggling to increase its literacy rates in the country but there is no such improvement visible in the country.
According to the World Bank, Pakistan adopted the UN Conventions on the Rights of People with Disabilities, and Article 25a of the country's constitution guarantees all children the access to free basic education. However, these texts will have no practical influence on the lives of people they were intended to help unless there is political will, a thorough action plan, successful execution, and community understanding of the right to — and value of — education for all children. Other programs include Initial steps in the development of a support system for children with special educational needs (including children with disabilities), Awareness programs have been initiated towards education authorities, communities, schools and parents, Extensive teacher training, 16 government primary schools divided into 4 school clusters in Islamabad, 4 government schools (will soon be expanded to 6 schools) in Quetta.
Other than these Pakistan have no additional programs to encourage inclusive education. The process of inclusive education has remained stagnant since announcement and there is hardly any news related to new reforms in the education sector. Since in accordance to the World Bank, Pakistan is now a part of South Asian countries with the lowest literacy rate.
The following are some of the major recommendations to encourage inclusive education in Pakistan:
1. Parents, schools, legislators, service providers, and community members should never regard handicapped children differently.
2. Avoid ignorance on the part of parents regarding the potential of children with impairments.
3. Availability of bathrooms, classrooms, playgrounds, and transportation at the school.
4. There must be no prejudice in the systems for education, assessment, and exams.
5. Free basic education must be provided to the students belonging to families with constrained monetary means.
6. A through action plan must be developed to avoid any insufficient support structure, including a shortage of trained professionals and paraprofessionals.
7. Every school must provide transportation for the soundness and safety of the students.
8. The worth of experience sharing and help from all parties involved in putting inclusive education into practice in both word and spirit.
This study demonstrates that the Pakistani educational system cannot be improved by sound policies and constitutional changes alone. In order to remove obstacles to inclusive education, it is necessary to improve community involvement in school systems. Enhancing accessibility, quality, equity, and knowledge of gender equality and the rights of individuals with disabilities are the goals. These suggestions will guarantee access and equity in primary education for all children, including girls, transgender children, and children with disabilities, with national and international support. This would also aid in reducing gender disparities in primary education and enhance primary school learning results in Pakistan.
Education For All – Our Investment in Humanity
Authors: Rt. Hon. Gordon Brown and Yasmine Sherif
Millions of children are experiencing a world being ripped apart. Armed conflicts, climate change, forced displacement and other massive shocks are depriving them of their inherent human right to go to school and dream of a better world.
As a global community, we must unite in our efforts to ensure these crisis-affected girls and boys are able to access safe learning environments. This is our investment in peace, our investment in economic security, and our investment in sustainable development.
We live in very uncertain times. Only by providing education for all can 'win the human race' and save humanity from the unrelenting forces of chaos and uncertainty looming at our doors.
Recent estimates from the United Nations global fund for education in emergencies & protracted crises, Education Cannot Wait, indicate that the number of crisis-impacted children in urgent need of education support worldwide has tripled from 75 million in 2016 to 222 million today. Of these, as many as 78 million are out of school altogether. This is unacceptable. This is unsustainable.
Without the safety, hope and opportunity that a quality education provides, these 222 million children face never-ending cycles of poverty, hunger, sexual violence, recruitment into armed groups and other assaults on their humanity.
When children miss out on learning in global hotspots like Afghanistan, Haiti, Iraq, Ukraine and South Sudan, it not only has a devastating impact on their individual lives, it also has a massive impact on our global economy and our tireless efforts to build peace in our times.
And yet, education is severely underfunded – especially where it is needed most.
In 2021, it was estimated that we would need US$3 billion to provide education support for the millions of crisis-impacted children worldwide that need our help. Yet more than three-quarters of that humanitarian appeal (77%) was left unfilled.
With the war in Ukraine, COVID-19, climate change, the strong possibility of a global economic recession, massive population displacements and other factors continuing to disrupt development gains, the prospects for 2023 and beyond look even more dire. Especially for children.
We can do better. We must do better. Together, we will do better.
Education provides a bridge out of crisis and a pathway toward true sustainable development. It protects children from assaults and other human rights violations and provides girls with a chance to realize their full potential.
Serving as the UN Special Envoy for Global Education and as the Director of Education Cannot Wait, we urge world leaders, public and private sector donors to place education financing – especially for the world's most vulnerable children – on top of the international agenda.
Think about the return on investment. For every dollar invested in girls' education, we see US$2.80 in return. And, by making sure all girls complete their secondary education could boost the gross domestic product in developing countries by 10% on average over the next decade.
Imagine what those returns mean for the world's leading businesses? Imagine what those returns mean for the future of girls everywhere? Imagine what those returns mean for our global community?
Efforts are already underway. Since its inception in 2016, Education Cannot Wait has already mobilized over US$1 billion and reached over 7 million vulnerable children with holistic, quality education. With ongoing support from Germany, United Kingdom, USA and other key donors, the Fund will reach another 20 million children in the next four years and catalyze global support to realize 222 Million Dreams.
In places like the Democratic Republic of the Congo, this new funding means girls have the chance to be child scholars and not child brides. In Bangladesh, Rohingya refugees that have lived through the unimaginable horrors of persecution and genocide are able to dream of becoming doctors and teachers.
And, in Afghanistan, this means pressing for a return to all girls – without exception – at the primary, secondary and tertiary levels, while holding leaders accountable for violations of International Humanitarian Law, and supporting local partners in delivering on the humanitarian imperative.
On 16-17 February, world leaders will converge on Geneva for the Education Cannot Wait High-Level Financing Conference. Following promises made at the UN-Secretary General's Transforming Education Summit in September 2022, this is a crucial moment to invest in the future of girls and boys everywhere.
By delivering on our promise of universal education we have the unique opportunity to make our mark on history and save humanity from the darkness that looms at our borders. This is our chance to build a better world for generations to come.
Misinformation Backfire on the COVID-19 Vaccine – Exposed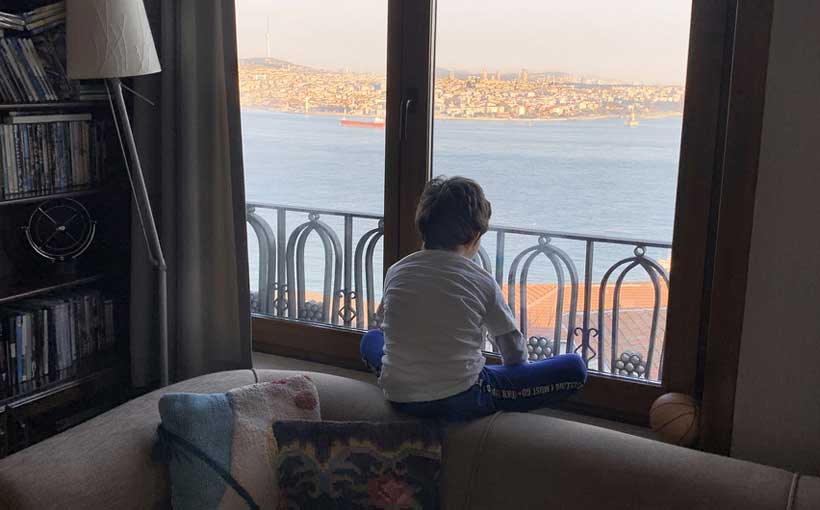 The Government of Canada continues a relentless effort to denigrate opposition to COVID-19 vaccines by sourcing The Council of Canadian Academies (CCA) to report on misinformation or supposed 'bad actors' contributing to a lack of adherence to public health measures and to vaccine hesitancy. The analysis, released on January 26th, suggests exaggerations or hoaxes led up to 2.3 million people delaying or refusing to get vaccinated and an estimated cost of $300 million to the Canadian healthcare system during 2021.
The CCA report states that 'Given the importance of this issue, it is imperative that we invest in understanding the sources and consequences of misinformation, and the strategies being used to combat it…'. What does that really mean? Alex Himmelfarb, Chair of the expert panel seemed to be clear when he stated the unchecked threat of "Misinformation has become a global problem and a defining issue of our time". It would seem the council may be giving cover for governments to act upon the findings in the report.
It is not uncommon for those pointing fingers to be doing the things they are accusing others of doing. This is evident in this report that states misinformation 'can leave us vulnerable to baseless fears… and exploitation by those who promote misinformation for profit or power. On a collective level, it erodes trust, fosters hate, undermines social cohesion, and diminishes our capacity for collective action'. The audacity of their claims is becoming more evident over time when contrary vaccine information comes to light.
Did it ever dawn on these experts to consider the actions by those in authority, whether government, big pharma, and health officials, caused fear of death and pushed many over the 'coercion cliff' to inject an experimental jab? Public trust waned when leaders said the vaccine prevents Covid-19; yet many who are vaccinated were infected with the virus and yet; boosters continue to be mandated in perpetuity. What about the lack of transparency on adverse effects and deaths following an emergency injection. Leaders ostracized vaccine hesitancy, yet governments allowed the makers of the vaccine to seal their mRNA documentation from the public for decades. All this while people lost their job over mandates, forced to wear masks, schools were closed, and businesses were shuttered. These actions by leaders caused significant fears of control over one's own body and livelihood. In turn, governments and the media leveraged the hesitancy by mockingly denouncing outlandish conspiracies rather than addressing substantiative questions.
Well, who were the some of the bad actors providing misinformation who were in some cases removed or banned on social media platforms and search engines.
Dr. Robert Malone, an internationally recognized 30-year vaccinologist and original inventor of mRNA vaccination technology and the mRNA platform delivery technologies, including holding numerous patents in these fields with over 100 scientific publications and 12,000 citations, questioned the safety and bioethics of how the COVID-19 genetic vaccines were developed and forced upon the world.
Malone discovered many short-cuts, database issues, issues in the developments of the Spike protein-based genetic vaccines; while advocating for drug repurposing and the rights of physicians, and finally the unethical mandates for administering experimental vaccines to adults and children by authoritarian governments being manipulated by large corporations to such an extent that they no longer represent what is in the best interest of humanity. This once acclaimed doctor has been attacked, censored, and was suspended from Twitter for dissenting.
Dr. Angelique Coetzee, the South African doctor who informed the world of a new coronavirus variant, was bewildered to see the world turned upside down over a virus where no one dying, mild symptoms, and those already vaccinated being infected. Coetzee said, "I have been stunned at the response. No one in South Africa has been hospitalized with the omicron variant, nor has anyone believed to have fallen seriously ill with it."
An analysis by Luc Montagnier, a world top virologist and Nobel Prize winner for his work in discovering HIV as the cause of AIDs. He said the world is silent about Antibody-Dependant Enhancement (ADE) where the vaccine is creating the variants by forcing the virus to find a way to stay alive and mutate. We just don't know the extent of the vaccine's ability to manipulate variants.
Two of the FDA's top regulators, Marion Gruber, director of the FDA's Office of Vaccines Research and Review (OVRR), and OVRR Deputy Director Phil Krause, resigned as increased pressure mounted to authorize vaccine booster shots and doses for young children under the age of 12. Gruber had been with the FDA for more than 30 years, and Krause has been at the agency for more than a decade. Their departure is a huge loss for the agency with key roles in addressing critical vaccine-related issues and side-effects.
Retsef Levi, the Professor of Operations Management at MIT, whose expertise includes analytics and risk management in health systems, shared the harm mRNA vaccines are causing in young people. "The evidence is mounting and indisputable that mRNA vaccines cause serious harm including death, especially among young people. We must stop giving them immediately!"
Levi conducted an analysis of EMS calls and diagnosis data that revealed some very concerning signals. "We detected an increase of 25% in the cause with cardiac arrest diagnosis among ages 16 to 39. In the first half of 2021, exactly when the vaccination campaign in Israel was launched." Apparently, Levi detected statistically significant temporal correlation between the number of the Pfizer vaccine doses administered to this population and the number of EMS calls with cardiac arrest diagnosis. Levi elaborated on similar data found in numerous countries that indicated the rates of heart damage following the vaccine are likely to be significantly higher than the rates detected by clinical diagnosis.
Can we conclusively infer that the mRNA inventor, a Nobel Prize winner, an esteemed doctor who accurately assessed the Omicron variant, two FDA top regulators, and a MIT expert are some how less informed than a panel of academia? It is now clear that social media, specifically the Twitter police, censored critical voices that would have allowed for opposing transparency to that of government or Big Pharma churning out a singular narrative to mandate a vaccine that they claim is safe.
The strategies that the panel may be suggesting in combatting misinformation became dangerously clear when Dr. Scott Gottlieb, the former commissioner of the Food and Drug Administration and now a member of Pfizer's Board of Directors may have breached a conflict of interest. Gottlieb emailed Twitter's Washington office, after seeing a tweet disapproving the Covid vaccines. The tweet was posted by Dr Brett Giroir, the former assistant secretary of health and four-star admiral in the U.S. Public Health Service Commission Corps, who touted the superiority of natural immunity over vaccine-conferred immunity.
While Gottlieb never demanded the tweet be labeled as misleading, just by bemoaning the message as corrosive and potentially driving negative news coverage seemed to be enough to move Twitter to act on its violation of its misinformation policy against Giroir's tweet. Another expert shot down. With Pfizer's mRNA-related drugs making up most of its record $100 billion revenue this past year, and Gottlieb making a reported $365,000, who can blame him for his effort.
In a rare moment as it becomes less comfortable in a shrinking box to get out from the downplaying of adverse reactions people are suffering from the vaccinations, CDC Deputy Director Tom Shimabukuro admitted during a meeting with various federal health officials that the CDC is aware of some individuals suffering "debilitating illnesses" following receipt of the mRNA shots sometimes described as COVID-19 vaccinations. "We are aware of these reports of people experiencing long-lasting health problems following COVID vaccination." Shimabukuro also presented information during the presentation that suggested individuals who get the common influenza vaccination at the same time as the mRNA shots may be at higher risk of stroke. It is important to notice that Shimabukuro said the vaccine are shots and only described as vaccines. Amazing admission, finally.
In another alarming development, during a sting operation by Project Veritas, they caught the apparent director of science and development for Pfizer claiming the company 'directed evolution' research to make the virus more potent. Pfizer, in response to the undercover video, admitted they engineered Covid viruses and tested new mutations against Covid antiviral drugs. Considering the lab leak of the coronavirus from the Wuhan Institute of Virology in China that turned our world upside down, this practice by Pfizer to experiment on the virus could very well result in a greater catastrophe. Did government know and approve of this apparent risky 'gain of function-type' research, and would Pfizer reap even greater profits with enhanced pathogens to treat a mutated or manufactured variant?
The fear for many continues. The World Health Organization chief, Tedros Adhanom Ghebreyesus warned the world on January 30th, to keep getting vaccinated and boosted. With an increasing global resistance to compulsory vaccination regimes, the WHO chief called for a fight against "misinformation" from contrary sources about the pandemic. The meeting ended with a statement urging States Parties to monitor individual and public response to the implementation of Public Health and Social Measures on the acceptability of COVID-19 vaccines and implement measures….
The pandemic has created the misinformation blueprint for future emergencies to lockdown, censor, spy, and detain those who do not fall in line or oppose the regime. The persecution begins with the likes of Pfizer CEO Albert Bourla when he said people who spread misinformation about his company's profitable Covid-19 vaccines are criminals. Then, at the direction of the powerful, comes censoring and shadow banning opposing expert opinions.
If you are a real thorn in the side of the government's narrative, targeted surveillance will take place as it was discovered on January 29th when military operatives in the UK's "information warfare" 77 Brigade pursued and monitored social media posts of politicians, journalists, and ordinary people who dissented or were simply scared about the official pandemic response. Lastly, if you are on the front lines demonstrating against lockdowns or failing to take the jab, you are apprehended and sequestered or jailed as was the case in China, Australia, and Canada during the Freedom Convoy demonstrations.
What have we learned? When actions and comments result in fear, it becomes the motivating tool to absolve you from the fear by those who created the distress and handed the power to find a way to control your fear. The deceit is like the tossing sea filled with destruction, which can not rest, whose waves turn up mire and mud.
What is the next chapter in the fallout of the pandemic? Excess mortality rates across the world.