Belarus Needs to Strengthen Competitiveness for Economic Resilience and Robust Growth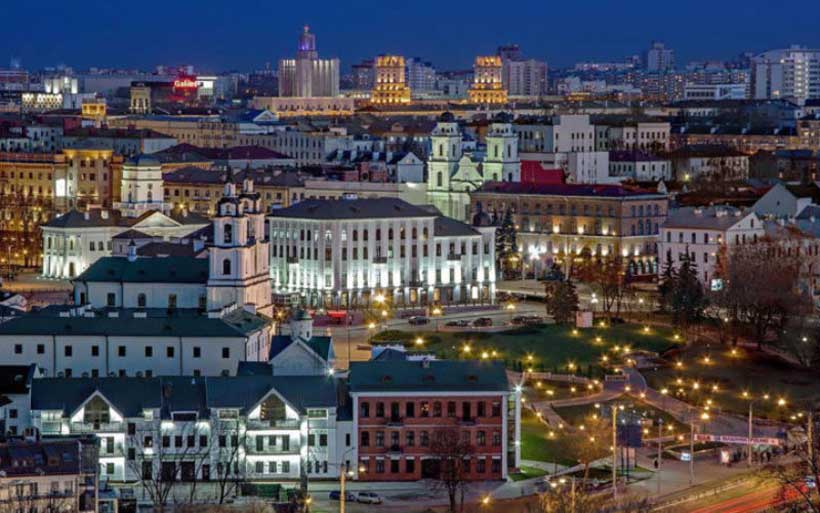 Belarus' economic recovery is slowing down, reflecting low productivity growth and a worsening external environment, says the World Bank's latest Economic Update for Belarus, released today in Minsk. The outlook for the medium-term remains weak, due to a combination of domestic structural rigidities and stagnating traditional markets for manufacturing and agricultural exports.
Although macroeconomic indicators, such as inflation and the current account deficit, have improved from previous years, rising public debt, largely in foreign currency, and the uncertainty about Russia's "tax maneuver" and bilateral trade relations pose risks to economic development.
"It is essential to strengthen competitiveness and, thus, export more products to a wider range of countries," said Alex Kremer, World Bank Country Manager for Belarus. "Further improving the business environment and intensifying the restructuring of companies, especially state-owned companies, would help producers innovate and export more. Otherwise, the only way to address public debt is to cut government spending and raise taxes."
The Update emphasizes the need to strengthen social safety nets that protect the most vulnerable, uphold living standards, prevent a rise in poverty, and help people with job mobility. A key recommendation of the report is the need to increase the share of expenditure on social assistance that targets low-income groups in the population.
"Belarus achieved remarkable progress in poverty reduction during its 'high-growth' period of 2003-2013. But with growth set to slow in the long-run, social resilience and poverty prevention are more important than ever," said Nithin Umapathi, Senior Economist at the World Bank. "One of the weaknesses of the existing safety net is that many poor working households are not benefiting from current means-tested support programs. This can be tackled by expanding the coverage and generosity of the monthly Targeted Social Assistance Program (GASP)."
Since the Republic of Belarus joined the World Bank in 1992, lending commitments to the country have totaled US$ 1.7 billion. In addition, the country has received grants in the total amount of US$ 31 million, including to programs involving civil society partners. The active investment lending portfolio financed by the World Bank in Belarus includes eight operations in the total amount of US$ 890 million.
Uganda Can Create Higher Labor Productivity Jobs by Improving Trade and Business Environment
Uganda's economy needs to gradually create more jobs for its fast-growing and youth population. To accelerate economic growth and drive transformation, these jobs will need to bring higher labor productivity, says a new World Bank report launched today.
The report, "Uganda: Jobs Strategy for Inclusive Growth," identifies ten challenges to achieving this, including slowing trends in economic growth. Labor force growth is quickening, urbanization is sluggish, as is the transition from non-wage to wage employment, notes the report.
With a median age of just 15.9, Uganda is the world's second youngest country, whereas around 700,000 young people reach working age every year. This number will rise to an average of a million in the decade from 2030-2040, potentially exacerbating the mismatch between labor demand and supply. While Uganda's youth are renowned for being highly enterprising, there is not enough demand for all of them to be producing for the domestic market. Fewer than 4 percent of the self-employed are employers (job creators), 52 percent are working for themselves, and 43 percent work as unpaid family workers.
Nearly two thirds of Ugandans remain employed in agriculture, and almost three quarters of young Ugandans enter the workforce on their family farm, according to data from the 2016/17 Uganda National Household Survey. Global experience published in a report by the World Bank Jobs Group titled, "Pathways to Better Jobs in IDA Countries," suggests waged employment allows economies to grow faster; reduces poverty faster; and brings more reliable earnings and hours. Moreover, as people switch from agriculture they move to urban areas and shift from being self-employed to working for a wage.
The strategy recommends improving trade by investing in initiatives that enable businesses to compete favourably, grow and thrive; attract more foreign direct investment; implement policies that facilitate regional trade; promote urban development through investing in secondary cities; and incentivize commercial agriculture by encouraging collaboration across income-elastic value chains. The strategy also calls on government to realign youth employment programs to prepare graduates for semi-skilled work.
Agribusiness is particularly promising. Demand for food is rising, and as urbanization continues, and incomes rise, the demand for higher value produce; like meats, dairy produce, fresh vegetables, fresh fruits and juices will expand fast.
"Agribusiness and agro-processing can create many productive jobs in the food system, from transport, storage, and warehousing, to retail and restaurants. Blessed with good weather and soil, Uganda can be a food basket for Africa while closing the employment gap," said Tony Thompson, World Bank Country Manager for Uganda.
First Road Safety Profile Report to Help Save Lives on the Road
The World Bank's Global Road Safety Facility (GRSF) presented the Guide for Road Safety Opportunities and Challenges: Low- and Middle-income Country Profiles during the 3rd Global High-Level Conference on Road Safety in Stockholm. The guide gives a precise assessment on the magnitude and complexity of road safety challenges faced by low-and middle-income countries (LMICs) and helps policy makers understand the road safety framework in context of their own country systems and performance. The guide also helps countries to build and appreciate the business case for vital road safety investment.
LMICs are facing a major challenge in road safety. Each year, 1.35 million people are killed on the worlds' roads, and a further 50 million are injured, with the vast majority of these (over 90 percent) occurring in LMICs.
One major barrier to improving this situation is a lack of understanding of the problem due to deficient information. Many vital metrics of road safety performance are not measured effectively in most LMICs, including the actual number of road crash fatalities and serious injuries. Measures of progress such as safety rating of roads, age and safety of vehicles, and safety behaviors such as helmet or seatbelt use are also commonly not known. This limits every aspect of road safety management and delivery, including resource allocation, advocacy, intervention selection, and prioritization of resources.
Information is required to guide progress across all pillars of road safety—management, roads, speed, vehicles, road users, and post-crash care— in order to understand deficiencies and opportunities, set ambitious targets for improvement, monitor progress and develop advocacy and commitment for interventions that work.
The Road Safety Country Profiles present information on all these pillars along with information on the current status for each country and region along with extensive information on key risk factors, issues and opportunities. This report provides a baseline for monitoring progress on vital metrics for road safety. It will be updated to measure progress on evidence-based road safety measures during the current decade.
The report also guides action: Clear advice and references regarding robust policies and other interventions are provided to countries facing specific challenges, allowing them to take direct action on priority issues and opportunities.
"The road safety agenda is critical for development, from building and maintaining human capital, to ensuring long-term growth and poverty reduction prospects. This groundbreaking report responds to the urgent need to collect and document road safety performance data—an important step toward a clear understanding of the problem," said Makhtar Diop, Vice President for Infrastructure, World Bank. "As the road safety challenge moves into a new decade, this report will help build on achievements at the local, regional and national levels, and strengthen the foundation for a new phase of action."
The guide was developed by GRSF together with the World Bank, with funding support from UK Aid and the World Bank. GRSF has been a leading global actor for the global road safety agenda and plays a vital role in providing guidance, leadership, and funding to LMICs, international partner organizations, academia, and NGOs via a wide range of research studies, guidance documents and technical support.
The GRSF gratefully acknowledges the many sources employed to calculate various measure. In particular, we thank to the World Health Organization (WHO); the Institute for Health Metrics and Evaluation (IHME); the International Road Assessment Programme (iRAP); and the United Nations Environment Programme (UNEP) for the significant use we have made of their data.
Germany's ambitious efforts to advance its clean energy transition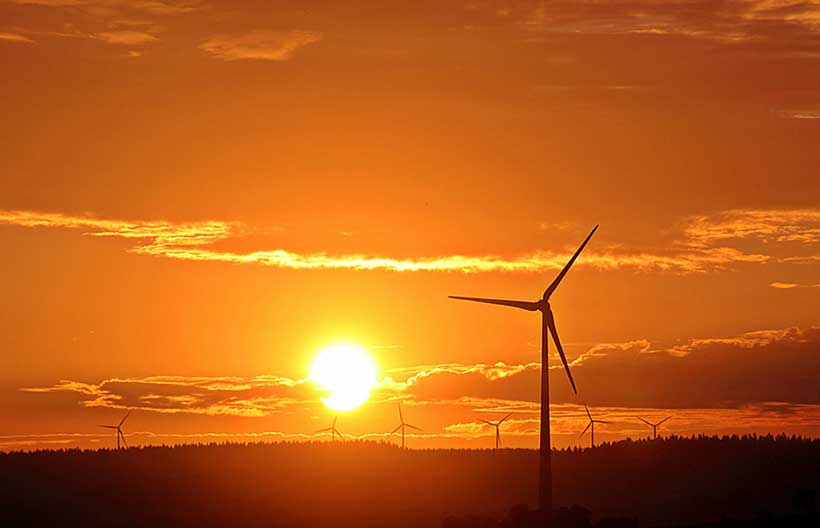 The International Energy Agency released its latest in-depth review of German energy policies today, welcoming the country's bold approach to its clean energy transition.
Since the last IEA review of German energy policies, the Energiewende, German for "energy transition," has been the defining feature of the country's energy landscape. It is an impressive plan for transforming the country's energy system to a more efficient one supplied mainly by renewable energy. It aims to phase out electricity generation from nuclear power by the end of 2022. More recently, the government announced plans for a phase out of coal by the end of 2038.
Germany's national climate change strategy is defined in the Climate Action Plan 2050, which sets out a longer-term pathway for sector-specific emissions reductions, as part of the Energiewende. Compared with the base year of 1990, the key goals are to achieve at least a 40% cut in greenhouse gas emissions by 2020 and 80-95% by 2050. Germany has made notable progress in cutting its emissions. In 2019, it had the largest decline in energy-related carbon dioxide emissions of any EU country, according to IEA data released last week.
"The Energiewende has been successful in electricity generation, where it has been effective at substantially increasing the share of renewable electricity supply. To further support the role of renewables, the government will need to ensure a transmission grid expansion and promote the development of hydrogen technology," said the IEA's Executive Director, Dr Fatih Birol, who launched the report in Berlin with Peter Altmaier, Germany's Federal Minister for Economic Affairs and Energy.
However, given the requirement for additional renewable capacity, the IEA review highlights the need for Germany to ensure a continued strong investment environment for wind generation, including to address recent social acceptance and permitting issues impacting the onshore wind sector, as well as repowering ageing wind facilities. In addition, the review urges the government to facilitate the smooth system integration of renewables, in particular through a buildout of much-needed additional transmission capacity to carry wind resources from the north to the south.
Despite the extraordinary progress in renewable electricity, the report notes that the nuclear phase-out as well as higher electricity exports have offset some of the emissions benefits. Still, the government's planned coal phase-out could help the country remain on track to achieving its longer-term emissions targets in the electricity sector.
To date, the electricity sector has been shouldering a sizeable share of the Energiewende's costs and progress; other sectors need to follow suit. "Building on success in the electricity sector, now the government must focus its efforts on achieving stronger emissions reductions in the transport and heating sectors. The IEA welcomes the recently adopted Climate Action Programme 2030, which includes a carbon price in the transport and heating sectors, as an important step in the right direction," Dr Birol noted.
Beyond that, the programme includes a focus on technology development to support the energy transition, such as the use of more electric vehicles and hydrogen-based energy systems. It is also mindful of the distributional impacts of climate policies and aims to ensure a level playing field across sectors and stakeholders.
Energy security remains a focus area for the IEA, and Germany has maintained a high degree of oil, natural gas, and electricity supply security. As the nuclear and coal phase-outs increase Germany's reliance on natural gas, the review finds it will be increasingly important for the country to continue efforts to diversify its gas supply options, including through the import of liquefied natural gas.
"I would like to thank Minister Altmaier for his collaborative spirit and commitment to building a secure and sustainable energy future. It is my hope that this report will help Germany as it undertakes this very important energy transition," said Dr Birol.