A sustainable greener future needs green employment skills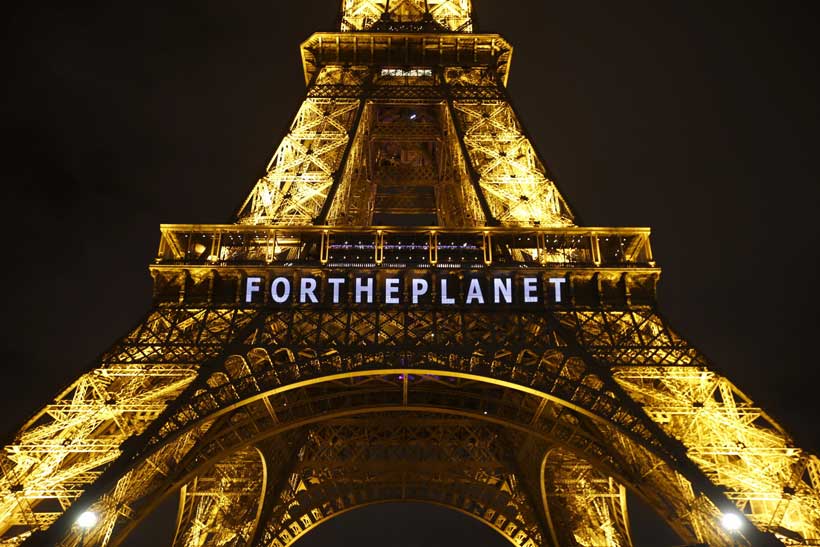 Climate change and environmental degradation are among the greatest challenges of our times. The signatory states of the 2015 Paris Agreement on climate change recognized the need for urgent action. But a commitment to environmental sustainability by itself is not enough. On the one hand, climate change and environmental degradation reduce productivity and destroy jobs and the effects fall disproportionately on the most vulnerable. On the other hand, the transition to a green economy has the potential – if handled correctly – to create tens of millions of sustainable jobs.

So far 183 countries have committed to the Paris Agreement target (of keeping the rise in global temperatures to less than two degrees Celsius) by submitting national determined contribution (NDCs) documents that detail the adaptation and mitigation measures they plan. However, while two-thirds of these NDC's recognize the importance of boosting capacity development and public knowledge of climate change, fewer than 40 per cent include any plans for skills training (or retraining) to support their implementation. What's more, more than one in five have no plans for any training or capacity development measures at all.
This should ring alarm bells. Commitments to greening economic sectors such as energy, agriculture, waste management, manufacturing and transport can't advance into concrete change if the necessary skills are not available. It is women and men with the right knowledge and skills who will take the decisions, and develop and maintain the technology, green production processes and sustainable investment strategies that are outlined in the NDCs and other policy documents.

Skilling, reskilling and upskilling covers not just technical skills but, core/soft skills (such as environmental awareness, analytical skills, teamwork, innovation, communications, leadership, negotiation abilities, and management and entrepreneurship skills), which can offer a comparative advantage because they can easily be transferred across occupations. Other most wanted skills include sales and marketing, customer handling, repair, digital skills, scheduling and budgeting, to mention just a few examples.

These issues will be discussed at the Global Forum, Boosting Skills for a Just Transition and the Future of Work (6 June), where the Key Findings of a forthcoming report Skills for a greener future (to be published later this year) will be discussed. The report includes information from 32 countries. The aim of the Forum is to highlight the need for concrete action on skills, identify occupational needs, skills gaps, and response strategies related to a sustainable future of work, and discuss possible multi-lateral collaboration that can advance green human capital.

We know this will require massive investment. But it can create millions of new jobs and repurpose many existing ones. Particular attention must be paid to ensuring that women are included in relevant skills training, so that these measures help reduce the gender gap and combat gender stereotypes rather than entrenching them. The number of high-skilled and – especially – middle-skilled jobs have the potential to grow if there is investment in relevant skills training. Workers in construction, manufacturing, agriculture and sales may gain employment if the green transition is supported by skills development. This requires good coordination across different ministries and between public and private sectors. Yet, our review of 32 countries shows that current policies are often piecemeal and lack subsequent action.
Dynamics of Current Global Economic Crisis
Global economic architecture is fundamentally weak and fragile and having multiple internal contradictions which emanate in different economic and financial crisis in different time periods, H.P Minsky. Similarly, Marx asserted, sustainability of existing hegemonic economic structure depends on continues revolutionizing and modernizing of means of production and more exploitation of labor. However, because of this process the absolute and relative surplus value is generated which creates wealth. Additionally, because of the destructive patterns of the global structure the wealth shifts in the few hands, which makes and favors the global elite and sends rest of the society in the swamp of hunger and poverty.
Moreover, because of this mechanism, phenomenon of industrial reserve army emerged which creates problem of permanent unemployment and cause reduction in demand and later manifest in the form of crisis i.e. economic or financial crisis. Nevertheless, credit crisis of 1772 which was originated from London and quickly spread to rest of Europe. The great depression of 1929-1939 which is considered the worst economic and financial disaster of the 20th century begin with the wall street crash. OPEC oil price shock of 1973. The Asian crisis of 1997 which is also known as Asian flu which began from Thailand and quickly spread to east Asia and its trading partner and the most recent 2008 financial crisis can be considered as dominant examples. Howbeit, this is the basic contradiction of the existing hegemonic economic structure from where the crisis begins. In this context, Minsky highlighted that stability itself creates instability. Additionally, instability increases uncertainty and that uncertainty causes economic crisis. Though crisis hits different economies (developed and underdeveloped) differently, but it has also some universal impacts like reduction in growth, increase in unemployment, stock market crash, reduction in trade volume and currency crisis etc.
Withal, when economic crisis begins this sharpens contradictions among the capitalists. Consequently, these contradictions are converted into rivalry and manifested in different shapes like price war etc. Furthermore, this scenario has much devastating effects where small, weak and newly established businesses cannot survive and the large businesses convert into monopolies and make strong cartels or syndicates for survival and cause more exploitation of both labor and consumers. Such process can also be analyzed through the different economic crunches; For instance, during the period of financial crisis of 2008 small business went under or were forced to lay off employees, slash spending, halt expansion plans and find new ways to survive which results in the closure of about 1.8 million small businesses during the period of December 2008 to December 2010. Moreover, every year 670,000 business were created before the decade of financial crisis and this figure reached at 715,000 in 2006. But during the period of financial crisis the number felt dramatically and reached 560,000, highlighted by Barbara Weltman in his report.
It is of great importance to understand that due to the weak and fragile foundations, current economic structure cannot resist against any shock, these shocks might demand, supply or financial shock. Demand shock which can be seen after the tragedy of 9/11, supply shock which was caused by rising in oil prices in 1973 and financial shock which created the financial crisis of 2008. Besides, such shocks have more disastrous effects during the period of uncertainty and instability and result in the deep economic recession.
However, same situation can be observed due to the emergence of COVID-19 pandemic. Covid-19 has come up with triple shocks demand, supply and financial shock simultaneously. Ironically, the fragile structure was already suffering from economic instability and shrinking the world economy. under the prevailing uncertainty the various international institutions and think tanks have already been reporting about the effects of uncertainty on the global economy. in the form of conflicts among great powers, trade wars etc. For instance, before the Covid-19, world was facing growth uncertainty and there was tendency of reduction in the global output. This uncertainty created conflict among different powers where the Sino-US trade war is one of the example of those conflicts. Further these conflicts negatively affected the world macro-economic indicators and shrank global growth and trade volume. As warned by IMF "US-China trade war will cut the global growth slowest pace since 2008-2009 financial crisis". Additionally, in November 2019 financial times highlighted that "because of trade tensions global trade balance shrank 1.2 percent".
However, this indicates that fragile hegemonic structure unable to tolerate triple economic shock (demand, supply and financial shock) caused by covid-19 and that might lead to recession. According to the world bank global economic prospect 2020"The global economy will shrink 5.2% this year. That would represent deepest recession since second world war with the largest fraction of economies experiencing declines in per capita output since 1870."in addition it has also been warned in the same report that "Economic activity among advanced economies is anticipated to shrink 7% in 2020 as domestic demand and supply, trade, and finance have been severely disrupted. Emerging market and developing economies (EMDEs) are expected to shrink by 2.5% this year, their first contraction as a group in at least sixty years. Per capita incomes are expected to decline by 3.6%, which will tip millions of people into extreme poverty this year."
Nonetheless, the existing hegemonic structure is not only fragile but also complex and standing on the foundation of exploitation of state and society at larger level. Therefore, any single factor cannot be considered as the main reason of the crisis. Rather multiple internal and external factors. However, the internal and hidden contradictions of global economic structure have been playing a significant role in global economic crunch. Additionally, these contradictions have made the recession destiny of the existing economic structure. Hence, whatever may be the situation, the recession is mandatory. This may start from any sector financial or real but it affects the whole economy and the external shocks fasten the process which can be observed during covid-19.
As Michel Robert explained while discussing the Marxist theory of crisis that "Crises of capitalist production are due 'under consumption', a lack of spending by workers who do not have enough to spend or due to 'disproportion', the anarchy of capitalist production means that production in various sectors can get out of line with others and production can just outstrip demand; or it's the lack of profitability in an economic system that depends on profit being made for private owners in order for investment and production to take place." Similarly, H.P Minsky argued in his financial instability hypothesis "financial crisis are endemic in capitalism because periods of economic prosperity encouraged borrower or lenders to be progressively reckless this excess optimism creates financial bubbles than busts"
It can be concluded that covid-19 has severely affected the complex socio-economic structure. Nevertheless, it is not the sole reason of current economic recession as it is being appeared in the contemporary data and literature produced by the world institutions and think tanks. These publications are neglecting the role of fragile structure and its foundations which are not in position to absorb any shock. Thus comprehending the genuine causes and factors influencing the crisis is necessary to develop appropriate mechanism to contain and address the various dynamics of the existing hegemonic structure.
Pandemic "Locked Down" People's Life in the Developing and the Poor Countries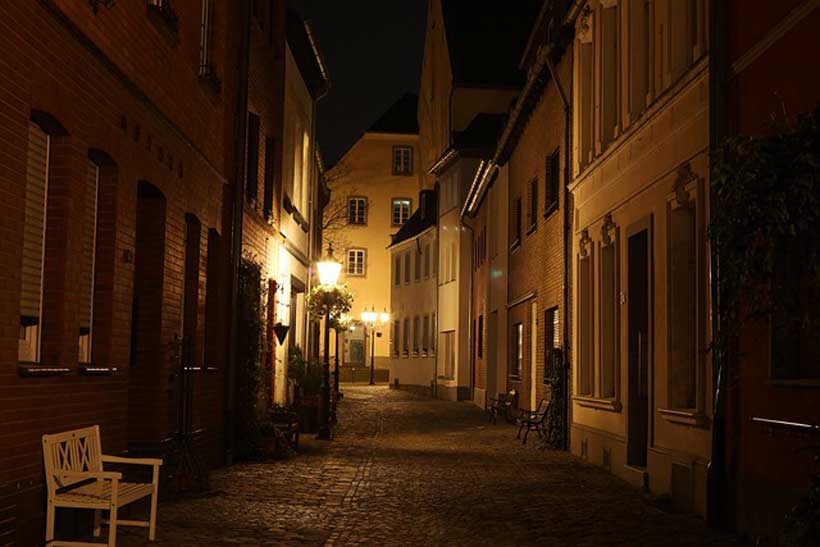 Due to pandemic pressures, the countries around the world are preoccupied with matters of lack of human resources, medical equipment, and tamping capacity of the hospitals for coronavirus patients. For the community 40 percent of the lower middle class, especially in urban areas of developing and poor countries, large scale of social restriction in dealing with pandemic means losing daily, weekly, even monthly incomes.
Being asked to take two or three months off, that means two or three months of lost income. And their government are not ready to deal with that situation. But in developed and rich countries, with large and strong economic fundamentals, turn out that not all of them are ready to provide guarantees to affected citizens, although they can provide any kind of the provision of pocket money, the provision of food, and all forms of economic protection during lockdown.
In other side, entrepreneurs, for the most part, did not really feel the effects of tax incentives and relaxation, because it seems to be obligations that had to be paid if they were producing. Then if they do not produce and employees are asked to take a day off but still be paid, the story will be different. Entrepreneurs will also be paralyzed. The conditions are very different from the top richest conglomerates in developing countries, for example, whose reserves may be very strong.
What are about medium Enterprises, SMEs, especially micro? Countercrisis schemes have not clearly been seen at all. The countries may not be able to give it in maximum capacity because of zero fiscal support. Pushed a little to the new budget post, instead it became a fiscal deficit. The only option left is debt. And on one hand it will be politically bad for the government, but on other hand it will be new target to corrupt.
With this picture, COVID 19 attacks, economically, accept it or not, directly to the heart of the national economy of developing countries, which are largely supported by MSMEs. If these pillars fall, shake the countries economy. That's when injections from various major countries and donor agencies are needed. So the conditions are indeed very difficult.
People who are able to buy any needs, the money in their accounts is still abundant, may be angry, even condemning, why there are still those who work or roam around looking for a living. But for them, (daily working class or micro business owner), stay working is also part of saving life, or actually starving to death. On the other hand, they have not yet been able to be certain about what guarantees they will get from the relevant authorities if they are not active.
If there is no more room to work, then asked to take a day off, the choice to survive is to return home to countryside. In the villages, they can make a living in various ways, even if they stop working, for a few months at least. And it turns out that even then the mobility was banned, because it was considered to be expanding the pandemic to the villages. Then what else can they do? The situation is actually already locked down and stand off. The people economy is locked up. The more it moves, the more it twists.
What people requests from the government are to anticipate the spread of the corona virus on the one hand while anticipating an economic downturn that will stop many people from earning income, the business stop moving, then there will be an explosion of unemployment, poverty, living improperly, lack of food, including the needs of any installment, the educational needs, risk of education lost of the children, ect, on other hand
In what ways can the already collapsed economy be brought back, which plunges many people under such poverty, unemployment and hopeless lines? Especially if unemployment and famine spread? No body wanna answer. For example, in Indonesia, the 1997-1998 crisis plunged no less than 10 million people into the abyss of unemployment, which to this day is still unemployed, displaced after being laid off, competing for work with a new workforce, which makes them unsold in the eyes of job providers. Fortunately, there are online motorcycle taxis or online taxis, so now some of them can join in making a living. But in pandemic stand off, all of that little hope is gone.
The crucial note for this pandemic case is that the humanitarian affairs are not just a matter of health, but a matter of the survival of millions of people in decent conditions, not in tragically frightening conditions, without hope and certainty. To be healthy, there are costs. The problem, it is not borne by their state. And for independent isolation, there are also costs, and it is not borne by their government. The best way, it's best not to judge or blame each other about people who insist on their hearts to keep struggling for a living. The developing countries government should take action to protect them with any health equipment needed.
The second, the majority of people, everywhere in the world, work hard, go home early at night, the reason is the economy, to become more prosperous, so that the need to be able to live healthier and more worthy can be fulfilled, so that the future of children born is more secure because there are costs for education and health, so that their lives in the future are better.
But there are many government of the developing and the poor countries clearly have no "more ability" to deal with poverty and unemployment well amid pandemic. More over if the 60 percent of the countries workers are informal workers, live in vulnerability, just above the poverty line. Let's assume that their government wish to do all of that, but they have no capacity. So what if they have the authoritarian and non democratic governments?
Conversion of Local Business into E-Business by Effective Use of Social Media
The spread of coronavirus (Covid-19) has affected almost all areas of life. The whole world is facing a crisis because of this pandemic issue. A lot of people have lost their jobs and many are struggling to survive in this situation. All businesses whether working at a large scale or a small scale are facing problems due to the unavailability to resources to operate businesses successfully. The developed countries are somehow managing this situation because of the successful implementation of online businesses from a long-time period. So, for those countries both customers and businesses are relatively ok with the situation by not going in the markets to buy things and place orders online and get it delivered at the doorsteps easily.
Whereas many developing countries like Pakistan have certain barriers in the full acceptance of e-business offered by the local and international companies. As per many studies on this topic, there are a lot of factors that pose hindrances in full acceptance of e-commerce in Pakistan. However, there is one thing worth mentioning that these hindering factors are related to all stakeholders. A few of those factors include insufficient technological resources, Government Policies, legal issues, social acceptability of the online shopping trend because of trust issue between companies and customers whether in terms of provided customer information at online shopping platforms, payment security, or the difference in shown and finally delivered product at customers doorstep, etc. But there has been seen a change in this trend in a couple of years with the development of the telecommunication industry. As most of the people now days have internet access at their places and are following social trends all around the world. So, the trend on online shopping from official brand stores' websites has developed rapidly due to the trust of customers in brands' shown and delivered products on their official online websites. But as far as local businesses and third party online shopping websites are concerned they are still a certain group of people consider taking a chance to shop online.
In the pandemic situation, as all the markets were closed due to the lockdown in the country, everyone was worried about the situation whether a businessman or a customer. In this crucial time of survival, there has developed a new trend of conversion of local businesses into e-businesses by using social media effectively. Here are those businesses are under discussion who are owned by the people who are not mostly educated enough to know the value of effective use of social media or those people who even being educated at a certain level didn't think before that they can utilize social media for their businesses to operate when everything was closed. Talking about the customers who were conscious about all the factors of trust and all before were just considering one thing and that was the availability of their desired products at their doorstep in their required time frame. Somehow, like big brands and businesses, many small businesses managed it quite well and provided online shopping facilities to the customers.
In the period of locked down, these small local businesses used social media i.e. Facebook, Instagram, what's app, LinkedIn, etc. to display their products online offering discounted prices and free home delivery. This step not only provided them the opportunity to earn money in the time of crisis but also put the foundation of new trends in online shopping i.e. the acceptability of online shopping in the society even in the smaller and backward areas of Pakistan. We hope that this conversion of local businesses into e-businesses will continue to flourish successfully in the future and the acceptability of online shopping in Pakistan will grow over time. Here, in the end, one thing that matters is that all the stakeholders should play their effective role in this growth especially the Government should make policies to support the effective implementation of online business trends in Pakistan.