As the experts of the sector say, all the advanced communication lines and networks are "non-deterministic".
This means that, when built and completed, they are a whole that is greater than the sum of its parts and is not predictable in its results, given the functions of the parts taken separately.
The complication of the Web is related to the number of the parts composing it and to the number of relations, namely "nodes", which are present in the elements that make it up.
This is not a phenomenon that can be corrected or controlled. It is a purely mathematical and inevitable effect of the Web and of the interaction between its nodes.
The Communication Assistance for the Law Enforcement Act (CALEA) is a US regulation obliging those who maintain the Networks to keep sound security mechanisms that are defined – together with those who produce them – in specific FBI directories.
Nevertheless, there is much talk about the relationship – which is, indeed, non-existent – between the Chinese intelligence services and Huawei.
According to CALEA, each information network must have a control system – hence a system to check the data passing through the network, so as to know – at any time – the data running on the specific Network to be controlled.
In other words – and with harsh clarity – it is a matter of allowing interceptions, according to the US law.
Therefore, from the privacy viewpoint, the US law does not impose different and better behaviours than those of which Huawei is accused.
Recently the UK-based Huawei Cyber Security Evaluation Centre has submitted its fifth annual report.
It has clarified that – as in any Networks – the source code is extremely complex and "long", written in a language that is naturally "insecure and unsafe", which can be manipulated by all those who can reach the source code since the aforementioned level of complexity is such that it does not allow any security check. Neither stable nor temporary.
Hence whoever could inspect the source code of any telephone network or world wide web producer could never determine whether it is devoid of bugs or original elements, or of malicious insertions by the producer or others, and could not even trace its origin.
Therefore, every time the source code is reconstructed, it produces something different compared to the previous version. It is a direct function of the complexity of the code itself.
This means that we are never sure that the code that has succeeded the initial check is exactly the one that "works" in the next network.
Hence data security risks are not and cannot be specific to Huawei alone, but are inherently common to all network builders and to their primary and standard software. Every manufacturer's check inserts new data and new unpredictable effects.
Therefore the pure network technique does not matter much and, in any case, the security problem, which is always relative, applies to everyone.
Hence the questions we must ask ourselves are eminently political, i.d. how long can Huawei withstand pressure from the Chinese government or to what extent Huawei itself intends to support the efforts of Chinese security agencies.
It is unlikely that the Chinese intelligence services want to undermine or restrict the global reach of a global and Chinese company, which is essential for the economic development of the country, by trivially putting it in the service of its networks. It is certainly not worth it.
Moreover, Huawei has developed its 5G model for at least ten years and it has contributed to the definition of the 5G standard globally.
The Chinese research into the 5G started in 2009 and Huawei is second only to Samsung for number of standard essential patents (SEPs) and has the highest global level of 5G evolution in various areas of use. There are really no credible competitors for Huawei – hence the pseudo-arguments on security or Huawei's relations with the Chinese intelligence services are used.
Too trivial and too dangerous. If anything, the true goal of the Chinese intelligence services is precisely to support Huawei's image as an impartial and global operator, certainly not as a tool for its operations.
You cannot understand the Chinese intelligence services at all – which are not childish in their approach – if you assume they behave like this.
It is rather known to all global network and IT operators that five years ago the National Security Agency (NSA) intercepted CISCO's hardware and also infiltrated and paid RSA – the company processing numerical codes for the global market – to release manipulated cryptology standards, in addition to forcing some American companies, including Yahoo!, to collaborate in the global espionage organized by US agencies.
Precisely what of which Huawei is accused.
Who owns Huawei?
100% of it is owned by a holding company, 1% of which is directly owned by Ren Zhengfei, the founder of the company.
The remaining 99% of Huawei is owned by a "union committee" of all employees. The employees' shares are, in effect, normal contractual rights for profit distribution.
Moreover, the purchase of the Huawei 5G network is particularly interesting from the price viewpoint, which could even offset the unlikely damage of a leak – possibly random – on a node of the Network.
A leak that obviously anyone can put in place – even using the Huawei network, without being part of the company.
Obviously you can also buy the 5G networks produced by Ericsson or Nokia.
These networks are definitely more expensive, less negatively affected by "external elements" (but is it true, considering that anyone can manipulate a network?) and created by less "dangerous" States – if we see them in a simplistic way – than China, which is currently the monstrum of the Western intelligence services that are now reduced to the minimum, including the US ones.
With specific reference to the relationship between 4G and 5G, it should be noted that, for 10 years, there is an average increase by 64 times in operational capacity for each system that arrives on the market.
The 4G is planned to run until 2023, but the 5G will increase the data processing power by as many as 5,000 times compared to the current 4G.
Nowadays, however, also the 4G has reached the "Shannon limit", that is the maximum limit of theoretical data transfer on a network, given a predetermined "noise" level within the network itself.
However, the current 5G – namely Huawei's – can always acquire new additional frequencies, which allow to use more channels, even simultaneously.
Nevertheless it is much more sensitive to the 4G rain.
The second advance of the 5G compared to the 4G network is the fact that the transmission cells have advanced antennas of different design compared to the current ones, capable of optimally managing different networks, even simultaneously.
Furthermore China is much more internationalized in the IT and Network sector than we may think.
Chengdu, the Chinese city with the highest density of "intel" companies, currently hosts 16,000 companies in the IT sector, including 820 ones fully owned by foreigners, in addition to Huawei's primary competitors: Cisco, Ericsson, Microsoft, etc.
Nokia-Siemens has 14 joint-ventures and directly-owned factories in China. Alcatel-Lucent has its largest factory in China. Ericsson's largest distribution centre in China is the point of reference for the whole network of the Swedish company in the world. Cisco has some Research & Development centres in China, but also 25% of all Cisco production is provided by Chinese factories.
The various quality controls, which in Huawei focus explicitly on the ban and detection of backdoors, i.e. hidden or secret ways to bypass normal authentication or encryption in computer operating system, which are controlled systematically, are managed – also financially – by companies known throughout the global market, such as Price Waterhouse Coopers for internal finance and accounting, IBM Consulting for IT technologies and many others. Hence how can we think that a company like Huawei, with this type of relations, controls and checks, is so "impenetrable", as some Western media report?
Hence, apart from the rumors spread by mass media, what are the real reasons why, according to British intelligence documents, Huawei should not spread its far more cost-effective and functional 5G than the others in the West?
a) Huawei is the result of the Chinese "political ecosystem". Well, what is the problem? How many Western companies work in China? A huge number and they all operate on the basis of local laws and China's economic and political system. It is a hollow and generic argument.
b) According to its professional detractors, Huawei is the result of the Civilian-Military merger. However, the same principle applies also to the USA. Certainly there are CPC committees in 11 of the most technologically advanced companies in China. Nevertheless, as many studies show, including Western ones, this does not automatically transfer the expanding civilian technologies to the Chinese military system.
c) In 2010, only less than 1% of hi-tech civilian companies were connected to defence-related activities. Certainly, as happens everywhere, the connection between civilian and military activities is at the origin of Xi Jinping's plans, namely the Made in China 2025 and the Next Generation Artificial Intelligence Plan. President Xi has also created the Central Military Commission for Integrated Military and Civilian Development. However, these are specific projects and predetermined development lines – not for the immediate use of civilian companies' technology state of the art in military ones.
d) The Chinese power, however, has always used – and will continue to do so – market forces to reform the old State-owned companies. In fact, this is the real current goal of Chinese power in the civilian-military relationship. This is also the reason why the big global Chinese companies are left free to float and fluctuate in the world market, instead of acting as retrievers for small and minor secrets, which the Chinese intelligence services can know anyway. Indeed, some analyses by the Chinese government itself tell us that, if the public business system does not change rapidly, most of the advanced private companies in China will de facto be cut out from the defence economy and its updating process.
e) How can we also think that a country like China manipulates one of its major companies, namely Huawei, to gather confidential information? The secrets, if any, are concepts, projects and sets of news, not the talk of some Presidents or some Ministers' phone calls to their lovers. This is at most pink press, stuff for gossip magazines we can find by hairdressers. It is never intelligence. Obviously, for many Western countries, small personal data has become the substitute for sound strategic thinking, as if the defamation of a leader were the primary goal of an agency.
f) Again according to the detractors of its 5G leadership, Huawei is supposed to be subject to the 2017 Chinese Intelligence Law. This is a rule that allows, in principle, State control over foreign individuals and companies. What do Western intelligence services do differently instead? Not much, I think. Indeed, I am fairly certain about it.
g) The 2017 law also allows the operation of the Chinese intelligence services inside and outside China. Hence, what is wrong with it? What do we do differently? Obviously, in China's legislation, it is also a matter of following and controlling the internal opposition. But, again, what do Western intelligence services do differently? Do they distribute snacks? Indeed, here is the connection between the various oppositions inside China and their use of, or even connection with, some Western intelligence agencies.
h) Furthermore, Western sources and media also state that the aforementioned Huawei's structure is "opaque". It may be so, but how is the structure of the other global hi-tech companies? Apple provides exactly the same internal data that is available to Huawei's analysts. Considering the habit and style of granting substantial shareholdings to managers, the share ownership is equally opaque and often permits severe insider trading, often in favour of competitors. There is no reason to differentiate between Huawei's corporate data and the one from other global IT and phone companies. Indeed, Huawei's technical documentation is often much more detailed than the one of its global competitors. Certainly the public officials belonging to Huawei's internal unions and control structures are accountable vis-à-vis the CPC and the State, but this holds true also for all the other Western companies that produce or sell in China. Do CISCO and Apple, who have been operating in China for many years, also in the R&D field, believe they are exempted from some security checks?
i) An apparently rational argument of Huawei's Western competitors regards the willingness of Chinese banks to fund this company. Just think about the notorious and stupidly ill-reputed "State aid".
j) Indeed, Chinese banks certainly fund Huawei-the last time to the tune of some billion yuan, but only and solely based on official budgets. Nowadays, Western financial companies have free access to as many as 44 trillion US dollars, which is exactly the current size of the Chinese financial market. They can also have the majority of shares. In 2030 Western financial companies plan to reach 10 billion US dollars of profits in China. The problem is that China is liquid, while Western countries are so to a lesser extent. Yet the credit institutions prefer not to invest in companies and prefer to do so in opaque financial instruments and government bonds.
k) Furthermore – and here we can see the solely political drift of the controversy against Huawei – it is supposed to have produced and updated the e-control networks operating in Xinjiang. Is it possible that the Uyghurs are wrong and China is right? What is the West's positive bias vis-à-vis an Islamic population that is often refractory to the Chinese system, with decades of terrorism behind it, even after a great economic boom, while the Hui – another Islamic population – do not cause any problem to China? Hence if we do not accept the "authoritarian" values of the Chinese system, we should not massively invest in that economic system. This is exactly what the Western companies are increasingly doing. Conversely, if the Western companies appreciate China's stability and efficiency, they should resign themselves to accepting also the sometimes necessary repression of vociferous or basically jihadist minorities. If the West wants the jihad liberation, possibly to counter the new "Silk Road", it shall have the courage to openly say so.
Moreover, Google is planning to re-enter the Chinese market with a version of its search system that adapts to the new Chinese laws on censorship or on the control of dangerous news. Or even on "enemy" propaganda.
Reverting to Huawei, as already mentioned, the Chinese company has set up the Centre for Cybernetics Security in Great Britain, which is anyway in constant connection with the Government Communication Headquarters (GHCQ), the British intelligence and security organisation responsible for providing signals intelligence and information assurance, as well as for controlling networks, ciphers and the Internet.
It should also be recalled that the 5G is not only a much faster Internet downloading system than the previous ones, but it is a network that will transform companies and the information technology.
Remote Medicine, self-driving vehicles, Internet of Things (IoT), new automated production systems.
These are the fields in which the outcome of the struggle between Huawei and Western companies will be decided, in a phase in which – for the first time in recent history – the USA and European allies have significantly lower leading technology than the Chinese one. This is precisely the core of the issue – not the talk about Chinese intelligence services or the rhetoric about mass control systems in Xinjiang.
Future Goals in the AI Race: Explainable AI and Transfer Learning
Recent years have seen breakthroughs in neural network technology: computers can now beat any living person at the most complex game invented by humankind, as well as imitate human voices and faces (both real and non-existent) in a deceptively realistic manner. Is this a victory for artificial intelligence over human intelligence? And if not, what else do researchers and developers need to achieve to make the winners in the AI race the "kings of the world?"
Background
Over the last 60 years, artificial intelligence (AI) has been the subject of much discussion among researchers representing different approaches and schools of thought. One of the crucial reasons for this is that there is no unified definition of what constitutes AI, with differences persisting even now. This means that any objective assessment of the current state and prospects of AI, and its crucial areas of research, in particular, will be intricately linked with the subjective philosophical views of researchers and the practical experience of developers.
In recent years, the term "general intelligence," meaning the ability to solve cognitive problems in general terms, adapting to the environment through learning, minimizing risks and optimizing the losses in achieving goals, has gained currency among researchers and developers. This led to the concept of artificial general intelligence (AGI), potentially vested not in a human, but a cybernetic system of sufficient computational power. Many refer to this kind of intelligence as "strong AI," as opposed to "weak AI," which has become a mundane topic in recent years.
As applied AI technology has developed over the last 60 years, we can see how many practical applications – knowledge bases, expert systems, image recognition systems, prediction systems, tracking and control systems for various technological processes – are no longer viewed as examples of AI and have become part of "ordinary technology." The bar for what constitutes AI rises accordingly, and today it is the hypothetical "general intelligence," human-level intelligence or "strong AI," that is assumed to be the "real thing" in most discussions. Technologies that are already being used are broken down into knowledge engineering, data science or specific areas of "narrow AI" that combine elements of different AI approaches with specialized humanities or mathematical disciplines, such as stock market or weather forecasting, speech and text recognition and language processing.
Different schools of research, each working within their own paradigms, also have differing interpretations of the spheres of application, goals, definitions and prospects of AI, and are often dismissive of alternative approaches. However, there has been a kind of synergistic convergence of various approaches in recent years, and researchers and developers are increasingly turning to hybrid models and methodologies, coming up with different combinations.
Since the dawn of AI, two approaches to AI have been the most popular. The first, "symbolic" approach, assumes that the roots of AI lie in philosophy, logic and mathematics and operate according to logical rules, sign and symbolic systems, interpreted in terms of the conscious human cognitive process. The second approach (biological in nature), referred to as connectionist, neural-network, neuromorphic, associative or subsymbolic, is based on reproducing the physical structures and processes of the human brain identified through neurophysiological research. The two approaches have evolved over 60 years, steadily becoming closer to each other. For instance, logical inference systems based on Boolean algebra have transformed into fuzzy logic or probabilistic programming, reproducing network architectures akin to neural networks that evolved within the neuromorphic approach. On the other hand, methods based on "artificial neural networks" are very far from reproducing the functions of actual biological neural networks and rely more on mathematical methods from linear algebra and tensor calculus.
Are There "Holes" in Neural Networks?
In the last decade, it was the connectionist, or subsymbolic, approach that brought about explosive progress in applying machine learning methods to a wide range of tasks. Examples include both traditional statistical methodologies, like logistical regression, and more recent achievements in artificial neural network modelling, like deep learning and reinforcement learning. The most significant breakthrough of the last decade was brought about not so much by new ideas as by the accumulation of a critical mass of tagged datasets, the low cost of storing massive volumes of training samples and, most importantly, the sharp decline of computational costs, including the possibility of using specialized, relatively cheap hardware for neural network modelling. The breakthrough was brought about by a combination of these factors that made it possible to train and configure neural network algorithms to make a quantitative leap, as well as to provide a cost-effective solution to a broad range of applied problems relating to recognition, classification and prediction. The biggest successes here have been brought about by systems based on "deep learning" networks that build on the idea of the "perceptron" suggested 60 years ago by Frank Rosenblatt. However, achievements in the use of neural networks also uncovered a range of problems that cannot be solved using existing neural network methods.
First, any classic neural network model, whatever amount of data it is trained on and however precise it is in its predictions, is still a black box that does not provide any explanation of why a given decision was made, let alone disclose the structure and content of the knowledge it has acquired in the course of its training. This rules out the use of neural networks in contexts where explainability is required for legal or security reasons. For example, a decision to refuse a loan or to carry out a dangerous surgical procedure needs to be justified for legal purposes, and in the event that a neural network launches a missile at a civilian plane, the causes of this decision need to be identifiable if we want to correct it and prevent future occurrences.
Second, attempts to understand the nature of modern neural networks have demonstrated their weak ability to generalize. Neural networks remember isolated, often random, details of the samples they were exposed to during training and make decisions based on those details and not on a real general grasp of the object represented in the sample set. For instance, a neural network that was trained to recognize elephants and whales using sets of standard photos will see a stranded whale as an elephant and an elephant splashing around in the surf as a whale. Neural networks are good at remembering situations in similar contexts, but they lack the capacity to understand situations and cannot extrapolate the accumulated knowledge to situations in unusual settings.
Third, neural network models are random, fragmentary and opaque, which allows hackers to find ways of compromising applications based on these models by means of adversarial attacks. For example, a security system trained to identify people in a video stream can be confused when it sees a person in unusually colourful clothing. If this person is shoplifting, the system may not be able to distinguish them from shelves containing equally colourful items. While the brain structures underlying human vision are prone to so-called optical illusions, this problem acquires a more dramatic scale with modern neural networks: there are known cases where replacing an image with noise leads to the recognition of an object that is not there, or replacing one pixel in an image makes the network mistake the object for something else.
Fourth, the inadequacy of the information capacity and parameters of the neural network to the image of the world it is shown during training and operation can lead to the practical problem of catastrophic forgetting. This is seen when a system that had first been trained to identify situations in a set of contexts and then fine-tuned to recognize them in a new set of contexts may lose the ability to recognize them in the old set. For instance, a neural machine vision system initially trained to recognize pedestrians in an urban environment may be unable to identify dogs and cows in a rural setting, but additional training to recognize cows and dogs can make the model forget how to identify pedestrians, or start confusing them with small roadside trees.
Growth Potential?
The expert community sees a number of fundamental problems that need to be solved before a "general," or "strong," AI is possible. In particular, as demonstrated by the biggest annual AI conference held in Macao, "explainable AI" and "transfer learning" are simply necessary in some cases, such as defence, security, healthcare and finance. Many leading researchers also think that mastering these two areas will be the key to creating a "general," or "strong," AI.
Explainable AI allows for human beings (the user of the AI system) to understand the reasons why a system makes decisions and approve them if they are correct, or rework or fine-tune the system if they are not. This can be achieved by presenting data in an appropriate (explainable) manner or by using methods that allow this knowledge to be extracted with regard to specific precedents or the subject area as a whole. In a broader sense, explainable AI also refers to the capacity of a system to store, or at least present its knowledge in a human-understandable and human-verifiable form. The latter can be crucial when the cost of an error is too high for it only to be explainable post factum. And here we come to the possibility of extracting knowledge from the system, either to verify it or to feed it into another system.
Transfer learning is the possibility of transferring knowledge between different AI systems, as well as between man and machine so that the knowledge possessed by a human expert or accumulated by an individual system can be fed into a different system for use and fine-tuning. Theoretically speaking, this is necessary because the transfer of knowledge is only fundamentally possible when universal laws and rules can be abstracted from the system's individual experience. Practically speaking, it is the prerequisite for making AI applications that will not learn by trial and error or through the use of a "training set," but can be initialized with a base of expert-derived knowledge and rules – when the cost of an error is too high or when the training sample is too small.
How to Get the Best of Both Worlds?
There is currently no consensus on how to make an artificial general intelligence that is capable of solving the abovementioned problems or is based on technologies that could solve them.
One of the most promising approaches is probabilistic programming, which is a modern development of symbolic AI. In probabilistic programming, knowledge takes the form of algorithms and source, and target data is not represented by values of variables but by a probabilistic distribution of all possible values. Alexei Potapov, a leading Russian expert on artificial general intelligence, thinks that this area is now in a state that deep learning technology was in about ten years ago, so we can expect breakthroughs in the coming years.
Another promising "symbolic" area is Evgenii Vityaev's semantic probabilistic modelling, which makes it possible to build explainable predictive models based on information represented as semantic networks with probabilistic inference based on Pyotr Anokhin's theory of functional systems.
One of the most widely discussed ways to achieve this is through so-called neuro-symbolic integration – an attempt to get the best of both worlds by combining the learning capabilities of subsymbolic deep neural networks (which have already proven their worth) with the explainability of symbolic probabilistic modelling and programming (which hold significant promise). In addition to the technological considerations mentioned above, this area merits close attention from a cognitive psychology standpoint. As viewed by Daniel Kahneman, human thought can be construed as the interaction of two distinct but complementary systems: System 1 thinking is fast, unconscious, intuitive, unexplainable thinking, whereas System 2 thinking is slow, conscious, logical and explainable. System 1 provides for the effective performance of run-of-the-mill tasks and the recognition of familiar situations. In contrast, System 2 processes new information and makes sure we can adapt to new conditions by controlling and adapting the learning process of the first system. Systems of the first kind, as represented by neural networks, are already reaching Gartner's so-called plateau of productivity in a variety of applications. But working applications based on systems of the second kind – not to mention hybrid neuro-symbolic systems which the most prominent industry players have only started to explore – have yet to be created.
This year, Russian researchers, entrepreneurs and government officials who are interested in developing artificial general intelligence have a unique opportunity to attend the first AGI-2020 international conference in St. Petersburg in late June 2020, where they can learn about all the latest developments in the field from the world's leading experts.
From our partner RIAC
How as strategist we can compete with the sentient Artificial intelligence?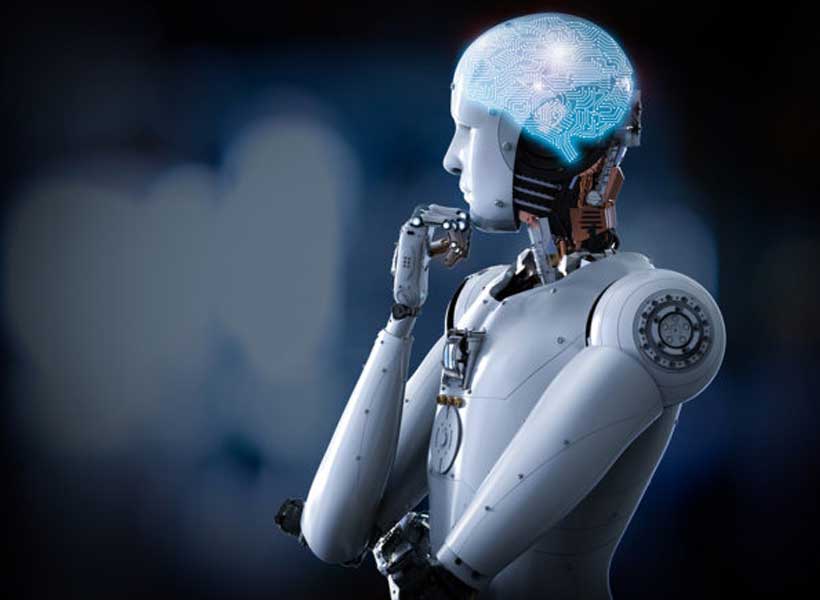 Universe is made up of humans, stars, galaxies, milky ways, black holes other objects linked and connected with each other. Everything in the universe has its level of mechanisms and complexities. Humans are very complex creatures man-made objects are more complex and difficult to understand. With the passage of time human beings are more evolved and become more advanced technologically. Human inventions are reached to that level of advancement, which initiates a competition between machines and humans, itself. Humans are the most intelligent mortals on the earth but now human are being challenged by the intelligence (artificial intelligence), which was invented as helping hand for humans to increase efficiency. Here it is important to question that whether human's intelligence was not enough to survive in the fast growing technological world? Or the man-made intelligence has reached to its peak so that humans come in competition with machines and human intelligence is challenged by the artificial intelligence? If there is competition, then how strategists could compete with artificial intelligence? To answer these questions we first need to know what artificial intelligence actually is.
Artificial intelligence was presented by John McCarthy in 1955; he characterized computerized reasoning in 1956 at Dartmouth Conference, the main counterfeit consciousness meeting that: Every fragment of learning or another element of insight can on a basic level be so unequivocally depicted that a machine can be made to empower it. An endeavor will be made to learn how to influence machines to exploit vernacular, mount deliberations and ideas, take care of sort of issues now held for people, and enhance themselves. There are seven main features of artificial intelligence as follows:-
"Simulating higher functions of brain
Programming a computer to use general language
Arrangement of hypothetical neurons in a manner so that they can form concept
Way to determine and measure problem complexity
Self-improvement
Abstraction: it is defined as quality of dealing with ideas , not with events
Creativity and randomness"
Another definition is given by Elaine rich who expressed that counterfeit consciousness is tied in with making computer to do such thing which are presently being finished by human. He said that each computer is artificial intelligence framework. Jack Copland expressed that critical elements of artificial intelligence are speculation discovering that empowers the student to perform in the circumstance that are beforehand experienced. At that point its thinking, to reason is to make inference fittingly, critical thinking implied that by giving information it can finish up comes about lastly trickiness intends to break down a checked situation and investigating the highlights and connection between the articles and self-driving autos are its case.
Artificial intelligence is very common in the developed nations and developing nations are using artificial intelligence according to resources. Now question is that how artificial intelligence is being utilized in the above mentioned fields? Use of AI will be elaborated with help of phenomenon and examples of related fields for better understanding.
World is being more advanced and technologies are improving as well. In this situation states become conscious about their security. At this point states are involving AI approaches in their defense systems and some states are already using artificially integrated technologies. On 11 May 2017, Dan Coats, the executive of US National Intelligence, conveyed declaration to the US Congress on his yearly Worldwide Threat Assessment. In the openly discharged archive, he said that (AI) is progressing computational abilities that advantage the economy, yet those advances likewise empower new military capacities for our enemies'. In the meantime, the US Department of Defense (DOD) is taking a shot at such frameworks. Undertaking Maven, for example, otherwise called the Algorithmic Warfare Cross-Functional Team (AWCFT), is intended to quicken the incorporation of huge information, machine learning and AI into US military capacities. While the underlying focal point of AWCFT is on computer vision calculations for protest identification and characterization, it will unite all current calculation based-innovation activities related with US resistance knowledge. Command, control, communications, computers, intelligence, surveillance and reconnaissance (C4ISR) are achieving new statures of proficiency that empower information accumulation and preparing at exceptional scale and speed. At the point when the example acknowledgment calculations being produced in China, Russia, the UK, the US and somewhere else are combined with exact weapons frameworks, they will additionally expand the strategic preferred standpoint of unmanned elevated vehicles (UAVs) and other remotely worked stages. China's resistance part has made achievements in UAV 'swarming' innovation, including an exhibition of 1,000 EHang UAVs flying in arrangement at the Guangzhou flying demonstration in February 2017. Potential situations could incorporate contending UAV swarms attempting to hinder each other's C4ISR arrange, while at the same time drawing in dynamic targets.
Humans are the most intelligent creatures that created an artificial intelligence technology. The technology we human introduced is more intelligent than us and works fastest than humans. So here is big question marks that can humans compete with the artificial intelligence in near future. Now days it seems that AI is replacing humans in every field of life so what will be condition after decades or two. There is an alarming competition started between the human and AI. AI was called as demon by Tesla Elon Musk. A well physicist Stephen Hawking also stated that in future artificial intelligence could be proved as a bad omen for humanity. But signs of all this clear and we can clearly see the replacement of humans. We human are somehow losing the competition. But it is also clear that a creator can be destructor also. So as strategist we must have the counter strategies and second plans to overcome the competition. The edge human have over AI is the ability to think and we generate this in AI integrated techs so we must set the level for this. Otherwise this hazard could be a great threat in future and humanity could possibly be an extinct being.
What is more disruptive with the AI: Its dark potentials or our (anti-Intellectual) Ignorance?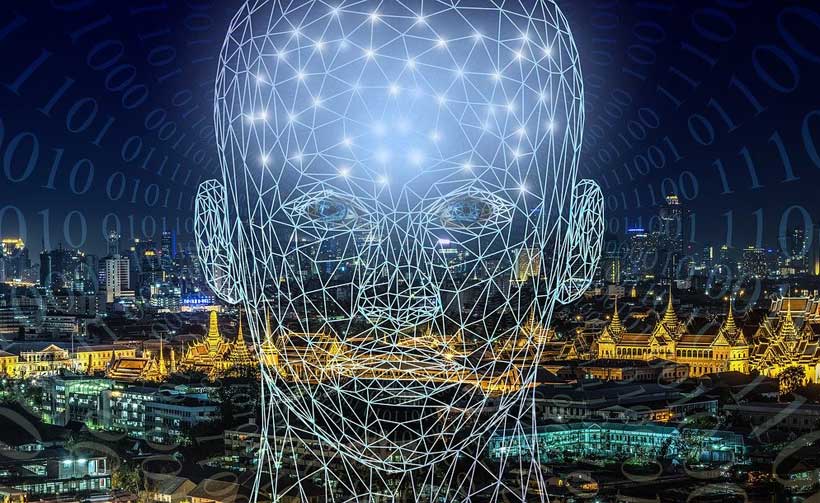 Throughout the most of human evolution both progress as well as its horizontal transmission was extremely slow, occasional and tedious a process. Well into the classic period of Alexander the Macedonian and his glorious Alexandrian library, the speed of our knowledge transfers – however moderate, analogue and conservative – was still always surpassing snaillike cycles of our breakthroughs.
When our sporadic breakthroughs finally turned to be faster than the velocity of their infrequent transmissions – that marked a point of our departure. Simply, our civilizations started to significantly differentiate from each other in their respective techno-agrarian, politico-military, ethno-religious and ideological, and economic setups. In the eve of grand discoveries, that very event transformed wars and famine from the low-impact and local, into the bigger and cross-continental.
Faster cycles of technological breakthroughs, patents and discoveries than their own transfers, primarily occurred on the Old continent. That occurrence, with all its reorganizational effects, radically reconfigured societies. It finally marked a birth of mighty European empires, their (liberal) schools and overall, lasting triumph of the western civilization.
Act
For the past few centuries, we lived fear but dreamt hope – all for the sake of modern times. From WWI to www. Is this modernity of internet age, with all the suddenly reviled breakthroughs and their instant transmission, now harboring us in a bay of fairness, harmony and overall reconciliation? Was and will our history ever be on holiday? Thus, has our world ever been more than an idea? Shall we stop short at the Kantian word – a moral definition of imagined future, or continue to the Hobbesian realities and grasp for an objective, geopolitical definition of our common tomorrow?
The Agrarian age inevitably brought up the question of economic redistribution. Industrial age culminated on the question of political participation. The AI (Quantum physics, Nanorobotics and Bioinformatics) brings a new, yet underreported challenge: Human (physical and mental) powers might – far and wide, and rather soon – become obsolete. If/when so, a question of human irrelevance is next to ask.
Why is the AI like no technology ever before? Why re-visiting and re-thing spirituality matters …
If you believe that the above is yet another philosophical melodrama, an anemically played alarmism, mind this:
We will soon have to redefine what we consider as a life itself.
Less than a month ago (January 2020), the successful trials have been completed. Border between organic and inorganic, intrinsic and artificial is downed forever. The AI has it now all-in: quantum physics (along with quantum computing), nanorobotics, bioinformatics and organic tissue tailoring. Synthesis of all that is usually referred as xenobots(sorts of living robots) – biodegradable symbiotic nanorobots that exclusively rely on evolutionary (self-navigable) algorithms.
React
Although life is to be lived forward (with no backward looking), human retrospection is a biggest reservoir of insights. Of what makes us human.
Hence, what does our history of technology in relation to human development tell us so far?
Elaborating on a well-known argument of 'defensive modernization' of Fukuyama, it is evident that throughout the entire human history a technological drive was aimed to satisfy the security (and control) objective. It was rarely (if at all) driven by a desire to (gain a knowledge outside of convention, in order to) ease human existence, and to enhance human emancipation and liberation of societies at large. Thus, unless operationalized by the system, both intellectualism (human autonomy, mastery and purpose), and technological breakthroughs were traditionally felt and perceived as a threat. As a problem, not a solution.
Ok. But what has brought us (under) the AI today?
It was our acceptance. Of course, manufactured.
All cyber-social networks and related search engines are far away from what they are portrayed to be: a decentralized but unified intelligence, attracted by gravity of quality rather than navigated by force of a specific locality. (These networks were not introduced to promote and emancipate other cultures but to maintain and further strengthen supremacy of the dominant one.)
In no way they correspond with a neuroplasticity of physics of our consciousness. They only offer an answer to our anxieties – in which the fear from free time is the largest, since free time coupled with silence is our gate to creativity and self-reflection. In fact, the cyber-tools of these data-sponges primarily serve the predictability, efficiency, calculability and control purpose, and only then they serve everything else – as to be e.g. user-friendly and en mass service attractive.
To observe the new corrosive dynamics of social phenomenology between manipulative fetishization (probability) and self-trivialization (possibility), the cyber-social platforms – these dustbins of human empathy in the muddy suburbs of consciousness – are particularly interesting.
This is how the human presence eliminating technologies have been introduced to and accepted by us.
Packed
How did we reflect – in our past – on new social dynamics created by the deployment of new technologies?
Aegean theater of the Antique Greece was the place of astonishing revelations and intellectual excellence – a remarkable density and proximity, not surpassed up to our age. All we know about science, philosophy, sports, arts, culture and entertainment, stars and earth has been postulated, explored and examined then and there. Simply, it was a time and place of triumph of human consciousness, pure reasoning and sparkling thought. However, neither Euclid, Anaximander, Heraclites, Hippocrates (both of Chios, and of Cos), Socrates, Archimedes, Ptolemy, Democritus, Plato, Pythagoras, Diogenes, Aristotle, Empedocles, Conon, Eratosthenes nor any of dozens of other brilliant ancient Greek minds did ever refer by a word, by a single sentence to something which was their everyday life, something they saw literally on every corner along their entire lives. It was an immoral, unjust, notoriously brutal and oppressive slavery system that powered the Antique state. (Slaves have not been even attributed as humans, but rather as the 'phonic tools/tools able to speak'.) This myopia, this absence of critical reference on the obvious and omnipresent is a historic message – highly disturbing, self-telling and quite a warning.
So, finally
Why is the AI like no technology ever before?
Ask google, you see that I am busy messaging right now!