Armenia-Iran: Good neighbourly relations absolute necessity
Some experts believe that Iran's cooperation with Armenia could become costly for the latter owing to the ever increasing hostility demonstrated by US President Donald Trump towards the Islamic Republic of Iran. They predict that American sanctions and extensive pressure on Iran could throw Armenia into a kind of blockade.
What comes to mind in connection with this is the words that are thought to have been said by Napoleon Bonaparte: geography is destiny. Even though it could not always be the case but it definitely is with the Caucasus. There are few if any regions whose military, strategic and economic significance would combine with unprecedented ethno-religious diversity on a fairly small territory with historically conditioned disputable issues. This naturally creates all the conditions for an atmosphere of permanent tension which over the last two centuries has repeatedly exploded in armed conflicts and wars.
In the 21st century, the situation in the Caucasus is formed by a most sophisticated political gamut of bilateral and multilateral relations among three former Soviet republics of Transcaucasus – Azerbaijan, Armenia and Georgia, and also, not in the last place, by the Caucasian states of Russia, Turkey and Iran. Besides, one should not forget about the military and political influence of non-regional countries, first of all, the United States, the European Union and Israel.
Undoubtedly, today we are witnessing the influence of multiple forces in different areas of Caucasian politics, and these forces are dragging Caucasian states into various alliances. Moreover, the regional policy of each of the South Caucasian states is determined by a variety of factors that spring from the specifics of bilateral and multilateral relations.
But we will not analyze the whole spectrum of complicated and entangled relations between groups of countries and within groups proper. We will focus on relations beween Iran and Armenia.
What is the role of Armenia, taking into account the US anti-Iran sanctions?
Iran is the largest multi-ethnic state in the Middle East. Present day Iran is home to more than 40 nationalities, each at a different level of socio-economic development. The multi-million population of Iran is ethnically related to the peoples of the Transcaucasus and Central Asia, the Middle East, and South Asia.
For centuries, Iran has been maintaining close economic and cultural ties with the peoples of the Transcaucasus. But its relations with Armenia stand out as somewhat specific.
Significantly, the first state formations of Armenia and Iran appeared in the VII – VI centuries BC, that is, nearly 3 thousand years ago. Since then their territories and regimes have undergone numerous changes, but Armenians and Persians, as state-forming ethnic groups, have passed through the centuries unchanged.
An idea which is deeply rooted in both the Iranian and Armenian consciousness is that Persians and Armenians boast ancient culture that cannot be thrown into oblivion. This explains cultural ties between the two nations and a comprehensive respect for the specifics of each other's national and religious mentality.
At present, Iran is home to more than 200 thousand Armenians. Iranian Armenians enjoy substantial rights. Under the Constitution of Iran, they have guaranteed representation in parliament and local councils. Not so long ago, Russian Orientalist Karine Gevorkian reported that in 2018, a young Armenian woman was appointed head of the financial department of the Iranian oil company.
The Armenian Christian community is the largest of its kind in Iran. Functioning throughout the country are about 200 Armenian churches and about 30 Armenian schools. Some universities have departments of the Armenian language and culture. Iran publishes books and magazines in Armenian. Also, there are Armenian theatrical, cultural, and sports societies, and the Armenian Club.
It should be pointed out that Iranian Armenians are taking an active part in the social and political life of the country.
Naturally, Iranian Armenians maintain permanent ties with the Republic of Armenia, which undoubtedly cements Iranian-Armenian relations at the state level.
Although Iran and Armenia are not comparable in their scope and position, as history and current geopolitics show, they need each other.
Iran is interested to maintain ties with Armenia, in the first place, because, as it was already mentioned above, the country is home to an influential Armenian community. Secondly, given that the Armenian diaspora exists in many countries of the world, it could become a kind of bridge connecting Tehran with the capitals of other, not always friendly, states where an Armenian community is also active. Also, it is through authoritative Armenian lobbies that Iran could secure favorable political and economic solutions. Thirdly, the territory of Armenia, as a neighboring country, is important for Iran as a corridor to the North (through Georgia) and further to Russia, which is clearly beneficial for Iran considering the current geopolitical situation.
Armenia, in turn, is also interested in friendly relations with neighboring Iran, not only on account of links between the Armenian diaspora and the Islamic Republic of Iran. Iran assumed a fairly balanced position regarding the Nagorno-Karabakh conflict between Armenia and Azerbaijan, by refraining from backing fellow believers from a neighboring country and complying with the Minsk format, the decisions of the Minsk Group (OSCE).
Moreover, the continuing trade and economic ties between Armenia and Iran have become, to a certain extent, a lifeline for Yerevan. Blocked by Turkey and Azerbaijan from two sides, Armenia has only two windows to the outside world: via the borders with Georgia and Iran. Therefore, for Armenia Iran is of vital importance. The Armenian-Iranian border, running through the Araks River, is the shortest for two countries – a mere 35 km. Nevertheless, this border is of great importance, both for Armenia and for Iran, being used for developing trade and economic relations between the two countries and promoting touristm. Statistical data say Iranians (and not only Armenian) enjoy visiting Armenia.
In recent years, Armenia and Iran have seen a successful implementation of various economic programs. One of the first projects was a bridge erected across the Araks River. Also, two high-voltage power transmission lines have been built, a third one is currently under construction.
One of the key areas of economic cooperation between Armenia and Iran is provided by an interim agreement signed in May 2018 between Iran and the Eurasian Economic Union (EAEU) on the creation of a free trade zone. Thus, there have appeared opportunities for merging the 180-million market of the EEU with the 80-million Iranian market. Since Armenia is the only EAEU country that has a land border with Iran, it plays a crucial role in cooperation between the EAEU and Iran, which provides it with an opportunity to develop its relations with Iran.
Undoubtedly, Armenia and Iran's shared interest in bilateral cooperation envisages good prospects for the future. However, it is not that simple, as there have arrived new times, both for Yerevan, and Tehran.
In 2018 Armenia saw a change of government, as a result of which Nikola Pashinyan was elected Prime Minister. There have been changes in domestic policy. As for foreign policy, at least in relation to Iran, there have been no particular changes and, in all likelihood, there will not be any. Given the present-day conditions, good-neighborly relations between Yerevan and Tehran are not a luxury, but an urgent need.
In this regard, Nikola Pashinyan's official visit to Iran in February 2019 is of special significance. During the visit the two parties held high-level talks with the participation of Iran's Supreme Leader Ayatollah Khomeini, who rarely receives foreign guests. The negotiations were held in a fairly warm atmosphere, with both sides underscoring the importance of bilateral relations and expressing readiness to exert efforts to develop them.
In the course of above-mentioned talks, representatives of Armenia and Iran signaled the high level of political cooperation, emphasizing yet again that the current level of economic cooperation does not match the full potential of the parties involved. Although by the end of 2018, trade turnover between Armenia and Iran had reached $ 364 million, which is the highest figure since 1991.
Among major projects of the Armenian-Iranian bilateral economic cooperation program is the construction of the third power line, the implementation of the Meghri hydropower project, the North-South highway corridor, trilateral and quadrilateral economic cooperation with Georgia and Russia.
What makes the visit to Iran by Armenia's Prime Minister Pashinyan special is that Iran is under the US sanctions. In 2018, a transitional year for Armenia, the United States subjected Iran to unprecedented pressure. In addition, the US "secondary sanctions" were imposed against all countries, legal entities and physical persons of foreign countries which dare to maintain relations with Iran. This meant a challenge for Armenia, in many ways economically connected with Iran.
In October 2018, US National Security Advisor John Bolton visited Armenia, Azerbaijan and Georgia to secure support for US plans to further isolate Iran. Reports say Washington is lobbying for the closure of the Armenian border with Iran through opening the border with Turkey.
While in Yerevan, Bolton told Prime Minister Pashinyan that since the United States will pursue the policy of sanctions against Iran, the Armenian-Iranian border is a "big problem." Pashinyan responded by saying the following: "We respect the requests and national interests of any country, but Armenia has its own national interests, which do not always coincide with the interests and ideas of other countries." But as they say, there could be options.
It is necessary to emphasize that Washington, despite its hostile policy towards the IRI, has always had to tolerate cooperation between Armenia and Iran. Such tolerance is due to the US awareness of the geo-economic situation of Armenia, which, without extensive ties with Iran, will face social and economic problems. In addition, as said before, the Armenian lobby has a lot of sway in Washington, especially in the US Congress, which does not give much say to Iran's opponents with regard to Armenia. That this is true is confirmed by the absence of any US sanctions against Armenia. That's why John Bolton all but voiced proposals, and not warnings or threats. Suren Sargsyan, Chairman of the Armenian Center for American Studies, said recently, "Washington is fully aware of the situation and the realities that exist in the region. This means that the United States will never pressure Armenia into rejecting Iran or Russia. And this is good, because Washington knows that we will not survive without Iran and Russia … "
As is known, besides the United States Iran has another "big friend" – Israel. Apparently, the strengthening of Armenian-Iranian relations is not welcome in Jerusalem, and Yerevan is aware of this. The Armenian diplomacy has taken sophisticated measures to neutralize the negative Israeli reaction. Right after Prime Minister Pashinyan's visit to Iran, Armenian Deputy Foreign Minister Grigor Hovhannisyan paid a visit to Israel, where he discussed opening an embassy in Israel "in order to bring bilateral relations to a new high". The Armenian delegation also focused on organizational issues related to the upcoming visit to Israel by Armenian Prime Minister Nikola Pashinyan and Armenian Foreign Minister Zohrab Mnatsakanyan.
In all likelihood, the main point of Prime Minister Pashinyan's foreign policy agenda and the main goal of his government is tolerance and absence of problems in relations with foreign countries: with Moscow, with Tehran, th Washington, with Brussels, with Jerusalem.
Thus, it is possible to conclude that the change of government in Armenia and large-scale US sanctions against Iran and its partners did not affect the stable nature of Armenian-Iranian relations. In these conditions, the Armenian-Iranian border is unlikely to ever be closed – a complete blockade of Armenia is highly impossible. Moreover, the small Armenia, pursuing a multi-vector foreign policy, has become an important factor in ensuring security in the South Caucasus.
From our partner International Affairs
Belarus Under Sanctions, What Next?
Russia has unreservedly expressed its solidarity and unflinching support for Belarus after the United States and European Union slapped the fourth package of sanctions against its political leadership, members of the government and on a number of businesses.
On June 23, in an official statement posted to the website of the Russian Foreign Ministry, for instance, described the European Union decision as "illegitimate and illegal EU sanctions against Belarus" and the EU devalues ​​its own claims to the role of guardian of international law.
According to the statement, "the Russian Federation is committed to allied relations with fraternal Belarus. We will continue to coordinate our efforts in the interests of strengthening state sovereignty and ensuring the national security of our countries on the basis of existing international legal agreements, and strengthening our collective stability in the face of external pressure and a policy of containment."
In the meanwhile, Belarus and the world is waiting for the results of the international investigation into the emergency landing of the Ryanair airline in Minsk.
The European Union, Canada, the United Kingdom and the United States presented a joint statement on imposition of sanctions against Belarus, published on the EU website on June 21.
"Today, we have taken coordinated sanctions action in response to the 23 May forced landing of a commercial Ryanair flight between two EU member states and the politically motivated arrest of journalist Raman Pratasevich and his companion Sofia Sapega," the statement reads.
The sides urged Belarus to cooperate fully with international investigations into the events of May 23, and "enter into a comprehensive and genuine political dialogue between the authorities and representatives of the democratic opposition and civil society, facilitated by the OSCE."
The EU expanded its sanctions against Belarus, adding 78 persons and 8 companies to the list. The US sanctioned 16 persons and six companies, while the UK sanctioned 11 people and two organizations. Canada imposed sanctions against 17 persons and fiver Belarusian companies.
The European Council notes on its website that the EU sanctions now apply to 166 persons and 15 entities in total. "Those designated are subject to an asset freeze and EU citizens and companies are forbidden from making funds available to those listed. Natural persons are additionally subject to a travel ban, which impedes them from entering or transiting through EU territories."
The package of sanctions imposed have sparked debates and discussions among Russian politicians and experts as well as foreign academicians. It has attracted unprecedented reports both in the local and foreign media.
Nezavisimaya Gazeta, widely known Russian media, reported that the EU Foreign Affairs Council held a session in Luxembourg, and was attended by Belarusian opposition figurehead Svetlana Tikhanovskaya. After her speech, ministers of 15 EU countries interactively asked her questions about sanctions, the domestic situation in Belarus, and the fact that the Belarusian crisis could be resolved peacefully through joint means of putting pressure on the government.
Besides that and as has been the situation, the Belarusian government has shown no desire to alleviate the tensions in its relations with the EU. United Nations High Commissioner for Human Rights Michelle Bachelet said that Belarus terminated the activity of the UN human rights adviser in Minsk. The relations between Belarus and the EU have reached their highest escalation point in modern history.
Experts are still figuring out the possible impact on the economy of Belarus and its relation to Russia. First, all the individuals on the sanction list banned from entering the European Union and any of their potential assets be frozen in the EU.
On the economic sectors, the restrictions will affect the potassium, oil and financial spheres of Belarus. According to various news reports, the sanctions may affect up to 4% of Belarusian exports, which last year amounted to US$29 billion.
For instance, Belaruskali, one of the largest producers of fertilizers in the world, might be one of the companies targeted by the sanctions. It transports its products through the Port of Klaipeda in Lithuania, the newspaper reports. "Before the pandemic, the revenue of Belaruskali reached about US$2 billion. About 90% of its products go through Klaipeda.
It will be practically impossible to replace this route with the aid of Russian ports and railways," Belarusian political analyst Dmitry Bolkunets explained as reported by Nezavisimaya Gazeta, adding that it is necessary to wait for the final decision on the sanctions regime.
So far, about 20-30% of Belarus exports are under the threat of sanctions, the expert suggested. Before the pandemic, Belarus' exports reached US$32 billion, so as a result of EU sanctions the Lukashenko government risks losing up to US$10 billion.
Lithuanian Foreign Minister Gabrielius Landsbergis noted that Russia would be significantly affected by EU sanctions against Lukashenko's government. Only Russia can refinance the losses of Belarus, so by introducing sanctions against Minsk, the EU puts part of the pressure on Russia, which has the ability to influence Belarus, the minister explained.
The new Western sanctions against Belarus will not produce the desired effect, while reciprocal measures will negatively affect the interests of the Western citizens and companies, Belarusian Foreign Ministry said Tuesday.
"The sanctions and restriction will not produce the effect, desired by those who ordered them. The reciprocal measures that the EU forces us to take may equally negatively affect the spheres of our cooperation and, eventually, the interests of Western citizens and companies who took unfriendly steps towards our country," the Foreign Ministry said in its commentary on the sanctions, imposed earlier by the US, the EU, the UK and Canada.
The Foreign Ministry noted that "such approach leaves neither time nor space for a search for windows of opportunity, in order to find an exit from the situation that exists in the relations between Belarus and the EU, the US, the UK and Canada."
Russia and Belarus parliaments have together against external forces. During its 60th joint parliamentary session held in June, the First Deputy Chairman of the Parliamentary Assembly of the Union of Belarus and Russia, Chairman of the House of Representatives of the National Assembly of the Republic of Belarus, Vladimir Andreichenko, in remarks appreciated the support provided by Russia against the background of attempts by Western states and the European Union to destabilize the situation in Belarus.
According to the 2019 census, Belarus has 9.5 million population. Belarus is a landlocked country in Eastern Europe, and is a former Soviet republic. The leadership has often been described as "Europe's last dictatorship" by some media outlets, politicians and authors due to its authoritarian government. Alexander Lukashenko has ruled the country since the disintegration of the Soviet Union.
Georgia in the Post-Liberal World Order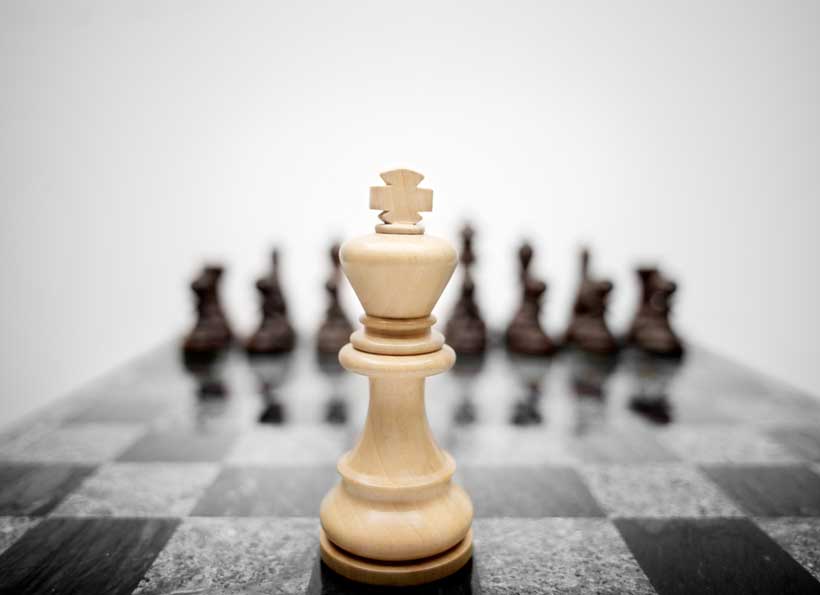 The purpose of this article is to help start the discussion on Georgia's foreign policy amid the changing world order.
We live in a post-liberal world order. Post-liberalism does not mean abandoning liberal values, although the energy and ambitions that have characterized this global project under US leadership since the 1990s are nowadays dwindling significantly. Post-liberalism will lead to great geopolitical shifts. America can no longer be as active in spreading democracy and liberal values as it used to do. This ushers in the age of more constrained US involvement in various parts of Eurasia.
There are many reasons for this. The first is probably that the unipolar world order is finally coming to an end, which means the gradual emergence of several geopolitical and geo-economic poles in the world. China, Russia, India, and relatively small and ambitious states such as Iran and Turkey – these aim at re-organizing their immediate neighborhoods. The re-emergence of spheres of influence also involves the rejection of liberal values, and the introduction of a multipolar world order. Multipolarity also means the end of the liberal world order because it is impossible to be a supporter of liberal internationalism, limit your ambitions to certain regions, and avoid spreading liberalism all over the world. Liberalism, a kind of revolutionary movement that cannot be stopped, is either everywhere or nowhere.
To this changing geopolitical landscape must also be added America's growing rivalry with China. In the coming years, much of the US' economic or military resources will be focused on opposing China. All of this, in the long run, reduces Washington's willingness to pursue as active a foreign policy in Eastern Europe, the South Caucasus, or the Middle East as it did in the 2000s. From now on, all American attention will be shifted to the Indo-Pacific region. As a concrete example, the Biden-Putin summit held in Geneva avoided issues such as Ukraine and Georgia, as NATO enlargement will cause troubles with Russia.
Where is Georgia?
A multipolar world order affects all countries. Some will be more fortunate because they have a friendly and close political-economic relationship with a major power of this or that region. Others have a better geographical position since they are located in Europe and easily remain a part of Western institutions.
The case of Georgia is much more difficult. The country has been trying since the 1990s to move closer to the West at the institutional level. A lot of success was achieved on this path during Eduard Shevardnadze's presidency and subsequent Georgian governments. The balance of geopolitical forces in the world in the 2000s gave Tbilisi a legitimate expectation that the Western geopolitical power in the South Caucasus would inevitably succeed. Indeed, America was building a liberal world order, and the spread of democracy throughout Eurasia, as it was then believed, should have been a matter of time.
Georgia had decades to become an institutional part of the West. This failed to materialize, and today, when illiberal forces have grown stronger and are in fact forming a strong anti-liberal movement, Georgia's chances of joining Western economic, political, and military institutions are much lower.
In search of a new foreign policy vision
What then can Georgia do to achieve its foreign policy goals and strengthen its security amid the changing global order and the less active America? Formulating a multi-vector foreign policy could be one solution. This does not mean that Georgia reneges on joining the Western institutions – NATO and the EU will remain the focus of Georgia's external policy. However, doing so in parallel with a multi-vector foreign policy may prove more effective. Multi-vectoralism will be based on political realism, very similar to what the neighboring states have been pursuing of late. Official Tbilisi could consider establishing more intensive political ties with major players in the region, as well as Eurasia. Though Georgia has tried to pursue a similar policy before, the need for it in the post-liberal world order will greatly increase.
The multi-vector foreign policy may also be driven by another important trend. Eurasia is slowly splitting into spheres of influence. Russia, China, India, in part, and a few powers smaller than them, are slowly creating exclusive spaces where their political and economic influence will play a leading role. Georgia, to avoid falling under the influence of an undesirable power, could regard the active pursuit of a multipolar foreign policy as a solution. This means engaging all neighbors in a rather intense political-economic dialogue. It also means developing closer ties with China and India, and strengthening military contacts with Turkey and Azerbaijan, etc.
Georgia's Obstructive Geography
Georgia's foreign policy dilemma revolves around its fixation on the West. Though profitable in many ways, is also serves as an impediment. But multipolar foreign policy too will face significant obstacles. For example, strengthening relations with Iran and China could damage Georgia's ties with the West. Furthermore, the illegal control of Georgian lands by Russia limits the possibility of a dialogue with Moscow.
In a way, geography makes Georgia destined to be fixed on the West even if it ends up damaging it. But Georgia's troubles are also compounded by the fact that a conditional border between the West and the anti-liberal powers will be transiting through the Black Sea and the South Caucasus. Much will depend on the West: was its support for Georgia merely an expression of the spread of liberal values, or a result of concrete geopolitical calculations? If the West is driven by geopolitical interests in Georgia, it can be assumed that the country will be in the camp of liberal democracies. Otherwise, the historic opportunity that Georgia had to join the Euro-Atlantic institutions during the heyday of the liberal world order could be lost for a long time to come.
Author's note: forst published in georgiatoday.ge
Is Ukraine at War? Navigating Ukraine's Geopolitical Conundrum
In April this year, amidst rising tensions with Russia, a Ukrainian diplomat warned that Kyiv may be forced to acquire nuclear weapons to safeguard the country's security if NATO does not accede to its membership demand. On the same lines, Ukrainian president Volodymyr Zelensky challenged his Russian counterpart President Vladimir Putin, to meet him in eastern Ukraine's Donbass region to talk on ending ongoing conflict in the region. He further urged the west to give "clear signals" of whether they were willing to support the country in its standoff with Russia.
But why has this situation emerged? Why is NATO and west so reluctant to proceed with forming partnership with Ukraine? Is Russia aggressive towards Ukraine? And as no geopolitical conflict in today's complex world is possible in isolation or between just two parties, who are the other actors involved in this conflict? This paper investigates these questions to analyse the case of post-soviet Ukraine and how Ukraine remains important to the geopolitical dynamics of not just the post-soviet space, but also the broader Eurasian region as well as the world.
Background
Ukraine has been often deemed as the cornerstone of the Soviet Union. It was not only the second-most populous republic, after Russia, but was also home to much of the Soviet Union's agricultural production, defence industries and military. However, Ukraine's history is intertwined deeply with the birth of Russian kingdom itself, as the beginning of Ukraine was the establishment of Kievan Rus which united the Eastern Slavs and laid the foundation for Russian identity. After centuries of direct existence under Russian rule however, Ukraine post-1991, decided to embark on its separate journey, hoping to de-intertwine its fate with that of Russia's. However, this has not become a success to the extent Ukrainian leaders might have expected. The nation's proximity to Russia has meant that any government in Moscow will do anything in its capacity to maintain some control over Kiev's foreign as well as defence policy, in order to keep at bay any adventurist objectives by the western bloc of EU and US. Today, Russian policy's primary aim is to keep Ukraine out of foreign alliances and geopolitical blocs like that of EU and NATO, and for this, periodic show of strength has become an explicit policy in the last decade for Russia. Further, post the Russia-Ukraine conflict of 2014, where Russia allegedly invaded Ukraine and annexed Crimea according to Russian critics, NATO has been forced to increase its presence in the Black Sea region where Crimean Peninsula exists geographically and has stepped up maritime cooperation with Ukraine (as well as Georgia, who too have similar concerns with Russia). However, although the relations between NATO and Ukraine were updated in June 2020 and Ukraine is now one of the six countries having tag of 'Enhanced Opportunity Partner' and makes significant contributions to NATO operations and other alliance objectives, NATO's scepticism and reluctance on giving full member status to Ukraine is seen in Ukrainian political circles as west's non-serious attitude towards the nation. Similarly, while EU remains the most important trading partner for Ukraine, its path to becoming an EU member has been harder than the leaders would have imagined. In the later parts of this article, the 2013 trade war between Ukraine and Russia over the possibility of Ukraine joining EU, and the subsequent toppling of the presidential regime in Ukraine in the next few months is highlighted.
However, even though Russia, EU and NATO have been primary geopolitical actors in Ukraine, recently, new actors have joined the ongoing geopolitical conundrum. The entry of the likes of China and Turkey has not only made the situation more complex but has also raised the stakes for the primary actors. Ukraine has in recent years, encouraged the presence of Chinese businesses in its market and welcomed further expansion of bilateral trade and economic cooperation, to the extent that in 2019, China replaced Russia as Ukraine's main bilateral partner. In case of Turkey, president Tayyip Erdogan has time and again reaffirmed its support for Ukraine's territorial integrity as well as Ukraine's bid to join NATO. Further, Turkey-Ukraine cooperation in the military sector has dramatically increased in the recent years, replacing the traditional Russian base. Interestingly though, Ankara has maintained and has even grown in its partnership with Moscow which somehow softens the stance towards conflict between Ukraine and Russia as gets limited to following the EU-US stance more often than not, unlike in the case of Azerbaijan-Armenia's Nagorno-Karabakh conflict where Turkey had explicitly supported Azerbaijan when Russia has tried to balance between Armenia and Azerbaijan.
The Perennial Question: What does Russia want?
Prior to 2014 Ukraine-Russia conflict, Russia had hoped to have Ukraine into its single market project- Eurasian Economic Union (EAEU) and benefit from the enormous Ukrainian market and population which could have boosted Russian industrial base. However, post the conflict, any hopes for integrating Russia-Ukraine markets have collapsed. Whereas Russia supplied most of Ukraine's gas until 2014, the supply stopped entirely by 2016. Today, Russia is looking to complete infrastructure projects in terms of energy commodities, which would bypass Ukraine to starve Ukraine from the billions of dollars of transit fee that Russia has paid since long to Ukraine to reach Central and Eastern European markets. Further, since 2014, EU became the main trading partner and has been in talks with Ukraine since very long for Ukraine's accession to EU. However, Russia for long has seen EU membership as an immediately preceding step to NATO accession, and hence sees the aspect of avoiding EU membership for Ukraine as not only an element of Russian economic policy, but also that of its security policy. Further, Russia now sees EU as not just an economic bloc, but 'a potential great-power centre in the making', whose further expansion in post-soviet region is bound to negatively affect Russian credentials of a hegemon as well as the arbiter in the regional conflicts. Russia's recent mobilisation of troops at the Ukrainian borders which was more of show of strength rather than a potential act of aggression, had raised concerns in the new US presidential regime. In one interview, Russian defence minister Sergei Shoigu explicitly linked Russia's mass-mobilization drills to NATO's 'Defender Exercise', which has been the biggest military exercise taken in the Black Sea region since the cold war era, saying that 'The scale of US led military activity required response'. In a way, Ukraine has become a battleground for both Russia and US to showcase their influence and Ukrainian leadership is finding itself in a dilemma, being unsure and insecure of the extent of intentions from both the warring blocs.
The Western Dilemma: Why Ukraine still not in EU and NATO?
There have been several factors at work which has made Ukraine's path to membership to EU and NATO difficult. Firstly, in the recent years, there has been a concern in the EU political circles that there is no political will in Ukraine to fight vested interests and go beyond the promises of showing credible commitment to genuine domestic reforms. However, on the flip side, the argument is often made that beyond financial and technical assistance that EU can provide to Ukraine and its market, Brussels does not have any new offer to motivate Kyiv in implementing reforms. Further, since the coming of new presidency in 2019 (of Zelensky), the primary focus of the government has shifted to resolving the Donbass conflict where Ukraine is struggling against separatists in Donetsk and Lugansk, who are allegedly supported by the Russian side.
Moreover, it is also an open secret that many member nations in EU itself would prefer to have a different relationship with Russia, who since 2014 has been facing several sanctions in realm of trade, be it in energy sector, consumer goods, or defence and space technology. This is clear when we take in consideration the case of Germany and how the government has for long insisted on getting the Nord Stream 2 pipeline project completed amidst mounting pressure from other members of EU and the US. The project is expected to resolve the energy demand issue for majority of German households for the near future once in function.
In Russia, EU is deemed as the 'Trojan horse' for NATO expansion as already mentioned before. However, for NATO, a different set of concerns exist altogether. NATO has been wary of Russia's continued destabilization of eastern Ukraine and the continuing unrest in the Donbass region. If, however, Ukraine becomes a NATO member, any such conflict would mandate NATO to get involved in the region and aid Ukraine, which then might escalate in a bigger conflict. And this is another important reason for NATO's restrained stance.
China- The 'Well-settled' player in Ukrainian Market
In recent times, China's economic might has enabled it to leverage the benefits in a variety of ways. Not only does China influence the decisions indirectly at times, but any economy which is intertwined and dependent on Chinese economy, can today expect to feel direct effects of this economic inter-dependency when it comes to foreign policy. An increasingly observable phenomenon is that China in gaining foothold much quicker in those nations of the post-soviet space, where Russia is deemed as a hostile neighbour or state. This was visible in a 2020 public opinion survey by SOCIS which highlighted that almost 60 percent of Ukrainians see Chin as a 'neutral' state even if only 13 percent see China as 'friendly', but over 63 percent see Russia has a 'hostile' state, with only 5 percent deeming Russia as 'friendly'. Today, China is complementing Ukraine for its deficits, for instance in the field of technology and defence where it is replacing Russia and competing with Turkey, and in realm of exports, China is proving to be a worthy destination for Ukraine's agricultural products by having a large population and increasingly developed market system. This is quite clear by the statistics which show that Ukrainian exports to China surged 98% in 2020 driven by iron ore, grains, and palm oil. Ukraine's president on his part recently praised China for respecting Ukraine's sovereignty and territorial integrity and highlighted China's assistance in combating COVID-19, however, it remains to be seen how these developments would be perceived by both US and Russia.
Turkey- An Emerging Vector
Turkey-Ukraine cooperation in military technology has increased dramatically post the 2014 Russia-Ukraine conflict and today, Ankara supports Kyiv's bid for membership to NATO as well as peaceful solution to the conflict in Donbass (Donetsk and Luhansk region). Further, in April this year, the two sides pledged in a 20-point statement, 'to coordinate steps aimed at restoring the territorial integrity of Ukraine within its internationally recognized borders, in particular the de-occupation of the Autonomous Republic of Crimea… as well as the territories of Donetsk and Luhansk regions'.
However, there is a renewed enthusiasm in the recent Ankara-Moscow dynamics, where the two have come closer since President Erdogan's policies have become more nationalistic and non-secular in nature, driving Turkey away from the ambit of west and US, and raising concerns about the increasingly populistic approach being undertaken by Turkish government. Further, US' plans to build new naval bases in the Black Sea region and enhancing military cooperation with Ukraine and Georgia also concerns Turkey, as it directly would result in reduced role of Turkey and a blow to Turkish president's ambitions of renewing Turkey's status as a regional powerhouse.
Conclusion
The seven-year war between Ukraine and Russia, which is still ongoing, has changed the relationship between the two countries completely and permanently. Since Ukrainian market is now open to EU and China, a competition to dominate this market is soon to become more and more visible. While Russia would want to avoid Ukraine's EU accession till as long as possible, Moscow will go to even greater lengths to prevent Ukraine's NATO membership. On its part, not only will NATO be wary of Russian insecurities, but it will also consider the fact that increasing tensions with Moscow might push it towards Beijing, and a possible military alliance between the two military powers might be the greatest challenge for NATO in the coming future. Since Russia has lacked the economic might post the Soviet union's dissolution, an alliance with China might balance out almost every limitation that Russia and China have in terms of their superpower capabilities. EU on the other hand keeps a close eye on developments in Kyiv too. Although Kyiv is yet to come up with overhauling reforms which would strengthen EUs believe in Ukrainian system, EU member states themselves will need to overcome a sort of internal division, where several member states hope of having a more normal relationship with Moscow. US on its part is expected to align with Turkey and US in bringing Ukraine in close cooperation with EU and NATO and to do everything possible to detach Kyiv from a possible rapprochement with Moscow. It remains to be seen, how other post-Soviet states like Georgia, Armenia and Azerbaijan react to these developments taking place in Ukraine and assimilate this in their own discourse of balancing the west and Russia.