Global Survey: Local Residents Remain Largely Positive to Urban Tourism
A global survey conducted by the World Tourism Organization (UNWTO) and IPSOS shows a positive picture of local residents' perceptions towards urban tourism. Looking at 15 countries worldwide, the research also identified what residents consider to be the best ways of managing rising numbers of tourists, highlighting differing attitudes to urban tourism among different socio-demographic groups.
The survey aims at a better understanding of residents' attitudes towards urban tourism. The research is also meant at identifying most valued management strategies to address the emerging challenges that come with increased tourism demand
"In order to make sure that urban tourism continues to benefit local residents, it is fundamental to implement sustainable policies and practices. This includes the regular monitoring of residents' attitudes towards tourism and factoring them in the tourism agenda," said UNWTO Secretary-General Zurab Pololikashvili.
Perceptions…countries and age
Tourism's impacts are valued most positively in Australia, Argentina, Sweden, the Republic of Korea and Spain.. Young respondents (under 34) exhibit a stronger awareness of both the positive and negative impacts of city tourism, in contrast to older respondents (over 50) who perceive the negative impacts less. Younger respondents are also more likely to be in favour of more restrictive measures to manage increased tourism demand. Among older respondents, only 5% think that tourism promotion should be stopped, and only 8% favor limiting the number of visitors in their cities as compared to 12% and 16% of younger respondents.
..travel frequency…
Respondents who frequently travel to international destinations (twice or more in the last year) are less likely to feel that they live in cities with a high number of tourists when compared to respondents who do not travel so regularly. Similarly the perception of a positive impact of tourism is significantly higher among respondents who travelled in the past year.
…infrastructure and experiences – most favoured measures across countries
With regards to potential measures to address growing tourism flows in cities, residents across the 15 countries consider 'improving infrastructures and facilities' as the most effective. In Hungary, 89% of respondents stressed this measure as the most adequate, followed by Italy (80%) and Argentina (79%).
In a similar way, "creating experiences and attractions that benefit residents as well as visitors" is the second most preferred management strategy, and extremely popular in all countries (82% in Canada and Hungary; 75% and 74% in Argentina and Republic of Korea, respectively).
Kingdom of Morocco to Host Next WRO General Assembly in 2021
The Kingdom of Morocco has been officially chosen as the host of the 24th Session of the World Tourism Organization (UNWTO), to be held in 2021.
At the conclusion of the 23rd General Assembly in St Petersburg, Member States of the United Nations specialized agency for tourism, were asked to choose between Morocco, Kenya and the Philippines. All three Member States had presented their candidatures over the preceding days, highlighting their commitment to accessibility and sustainability and for using tourism as a driver for job creation and economic growth for all.
The 24th Session of the General Assembly will be held in the city of Marrakesh in 2021, with the exact dates to be confirmed.
UNWTO General-Secretary Zurab Pololikashvili said: "I offer my warmest congratulations to Morocco. They are a long-standing ally of UNWTO and at this General Assembly they clearly demonstrated how the Kingdom has embraced tourism as a driver of positive change over the past few decades. Morocco also showed it has the infrastructure and the commitment necessary to host the most important high-level even for the global tourism sector. At the same time, I thank both Kenya and the Philippines for their candidatures. Both presented exceptionally strong cases."
For the first time at a UNWTO General Assembly, Member States used an anonymous electronic voting system, with one vote per Member State. This switch away from paper ballots brings UNWTO in line with other United Nations agencies, further emphasising the Organization's firm commitment to becoming an integral part of the wider UN system.
Tourism has 'Life-Changing Potential'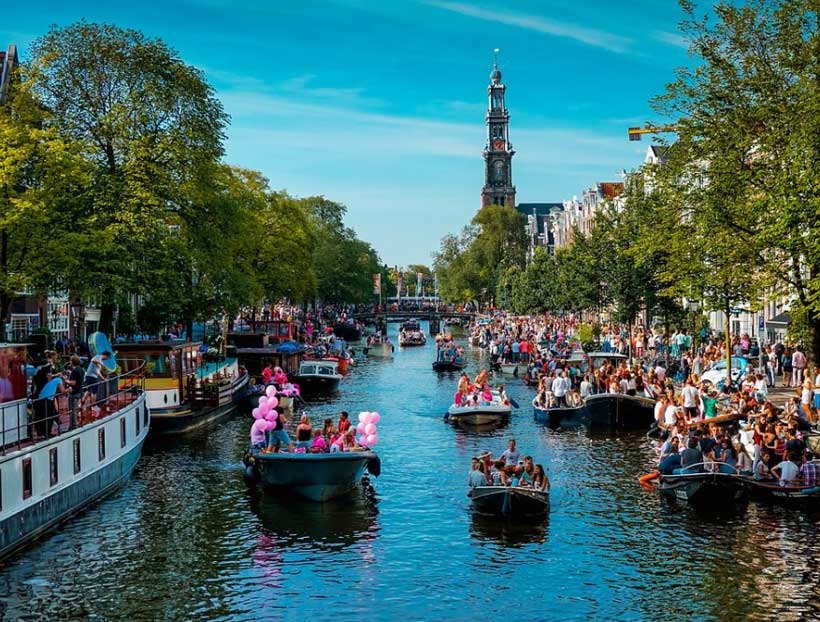 Tourism Ministers from around the world have gathered at the 23d Session of the General Assembly of the World Tourism Organization (UNWTO) in St Petersburg. The future of tourism jobs in a changing world, and the way tourism can help provide education for all, has featured prominently among ministerial debates.
Held as UNWTO celebrates its Year of Jobs and Education, the High-Level Debate saw leaders and representatives from more than 100 countries discuss the biggest challenges facing the tourism sector as it works to fulfill its potential as one of the world's main sources of employment.
Supporting 1 in 10 jobs worldwide and a leading employer of women, youth and people living in rural or marginalized communities, tourism has been recognized as a key pillar of the United Nations' Sustainable Development Agenda. However, global demographic shifts, new technology and urbanization are all having a significant impact on both work and education in the tourism sector, and the opportunities and challenges posed by all three of these mega-trends were the subject of lively discussion in St Petersburg.
During the debate, which was moderated by UNWTO's media partner CNN International, Secretary-General Zurab Pololikashvili said: "We represent one of the major drivers of global development, a leading source of employment and ongoing training, transforming the lives of millions around the world. Tourism must be ready to meet the challenges of tomorrow and this ministerial debate demonstrates that we recognize that tourism jobs need new and different skills over the coming years."
The debate formed part of the 23rd Session of the General Assembly of the United Nations. Held every two years, the General Assembly brings together the world leaders, tourism ministers and key representatives from the public and private sectors and is the most important body of UNWTO, the United Nations specialized agency for responsible, sustainable and inclusive tourism.
African Tourism Leaders Meet in Saint Petersburg to Plot Future Growth of Continent's Tourism Sector
Leaders from across Africa have met in Saint Petersburg ahead of the General Assembly of the World Tourism Organization (UNWTO) to discuss the key issues facing the continent as it looks to grow its tourism sector and harness it as a key driver of economic development and social transformation.
Held in the historic Tauride Palace, the 62nd meeting of the UNWTO's Regional Commission for Africa (CAF) came on the back of the latest Barometer from the United Nations specialized agency for sustainable and responsible tourism. This most recent data shows that international tourist arrivals to African destinations grew by 3% during the first six months of the year when compared with 2018. In particular, North African destinations continue to bounce back from recent difficulties, enjoying a 10% increase in arrivals for the six months.

The key focus of the CAF meeting was the UNWTO's 2030 Agenda for Africa. This blueprint for the future of African tourism was launched after the UNWTO's African Member States requested help in drawing up plans for growing and managing tourism and in making the sector a central driver of economic growth and sustainable development.

Addressing the meeting, UNWTO Secretary-General Zurab Pololikashvili said: "Africa has everything to position itself as a global tourism leader. 60% of Africans are under the age of 25. And African cities are real hubs of innovation, with entrepreneurs and innovators finding new ways to manage how we travel. With a concerted approach we can expect international tourist arrivals to Africa to reach 135 million by 2030. Together, we can ensure that this is good news for everyone. More tourists mean more jobs, more schools and greater protection for cultural and natural heritage."

The African delegates will remain in St Petersburg for the 23rd session of the UNWTO's General Assembly, the most important high-level event for the global tourism sector. Held every two years, this General Assembly will focus on tourism's role in the global Sustainable Agenda and the Sustainable Development Goals, with a particular emphasis on the sector's role in education, job creation and tackling climate change.