Malaysia: Yet another crisis looming?
Love him or hate him, Mahathir Mohamed during his first stint as prime minister was able to instill a great sense of national pride and unity.
Mahathir went on a massive infrastructure drive. Most Malaysians were proud of the Penang Bridge that finally linked the island with the mainland. The North-South Highway project changed the nature of commuting up and down the peninsula. Kuala Lumpur International Airport (KLIA) was built and the development of Putra Jaya gave the country a new seat of administration.
Mahathir's fait accompli was the building of the KLCC towers in central Kuala Lumpur, which were the tallest in the world at the time. These buildings are now the country's major icon. Langkawi became a must holiday place for Malaysians. He brought elite Formula One motor racing and built a special purpose circuit for the event. He promoted the Tour de Langkawi as a local version of the Tour de France. He spared no expense on building massive new sporting complexes at Bukit Jalil to host the Commonwealth Games in 1998.
When the member nations of ASEAN abandoned the idea to build a regional car, Mahathir went alone, picking up old technology from Mitsubishi, creating the Proton Saga for better or worse although the national car project has been roundly criticized for losing hundreds of millions of dollars and costing more in terms of consumer lost opportunity.
Nonetheless, Malaysia became an Asian Tiger and Mahathir himself became an outspoken leader internationally. The country was proud of what it had achieved. He knew the value of national symbols. The slogan Malaysia Boleh (Malaysia Can) was often heard along with the waving of the Jalur Gemilang (stripes of glory – Malaysian Flag) at public displays of national pride and unity.
The Barisan Nasional was a working government coalition that symbolized national unity through the make-up of the cabinet and its true multi-ethnic flavor. Ministers like Samy Vellu from the Malaysian India Congress and Ling Liong Sik from the Malaysian Chinese Association had high public profiles.
Although Mahathir was labeled as an ultra-conservative Malay, he worked with anyone who could help him fulfil his vision. Businessmen like Vincent Tan, Robert Kuok, Lim Goh Tong, Ananda Krishnan, and Tony Fernandez all had very close relationships with Mahathir. Malaysia Inc. was more important to Mahathir than Malay supremacy.
That's now 30 years ago. The prime casualty has been national pride and unity. The generally positive perception of the Mahathir era drastically changed when he abruptly sacked his deputy Anwar Ibrahim from office in 1998. The accusations and conviction of Anwar for sodomy polarized the population. The goodwill that Mahathir had built up over more than 25 years in public life was put into question.
Although it was his intention to eliminate his nemesis Anwar from politics, he made sodomy a household word in a conservative society, taking luster away from his legacy. He was painted by the Anwar propaganda machine and the alternative media as a tyrant with millions of dollars hidden away in foreign banks. In addition, two years of headlines and court reports about Anwar's sodomy trial took away a sense of innocence, showing Malaysia's 'dark side' with TV pictures showing a stained mattress being carted into and out of court every day on which Anwar was convicted of performing sodomy.
Under weak successors, belief in government further faltered. Respect for national leaders took another hit with Mahathir's successor Ahmad Badawi painted as someone who slept on the job and enjoyed a luxurious lifestyle while many suffered economically. Badawi was painted by the PKR propaganda machine as corrupt. The dealings of his son-in-law and political adviser Khairy Jamaluddin were portrayed as corrupt nepotism.
Mahathir engineered an ungraceful exit for Badawi, replacing him with Najib Razak in 2009. The Najib premiership was tainted from the outset with rumors of murder and corruption. Najib's wife Rosmah also became an object of ridicule, bringing respect for the institution of government to an all-time low.
However, it's not just the corruption of politicians that destroyed respect for Malaysian institutions. The rakyat (people) have always wanted to believe in royalty. Even with stories about royal misdoings, there is no real talk of abolishing the monarchy. Whenever a member of one of the royal families acts in the interests of the rakyat, there has always been public praise and support. However, when members of a royal family act against the interests of the rakyat, the social media react.
Stories have been circulating for years about the misdeeds of Johor Royal Family. The current spat between Tunku Ismail, the Johor Crown Prince, commonly known as TMJ and Mahathir is extremely damaging for the royal institutions. Only the sedition act, a de facto lese-majeste law, is protecting the institution from much wider criticism.
Royal decorations and titles, VVIP service in government offices and special treatment for some citizens over others, shows a muddled Malaysia still clinging to the vestiges of feudalism. These artifacts are doing nothing to unite the country, a hangover from the old days of colonial class distinction.
However, the most powerful source of destruction for national pride and unity is the ketuanan Melayu (Malay Superiority) narrative which has become much more extreme. One of the basic assumptions is that bumiputeras — indigenous peoples – are the rightful owners of the land. From the point of view of the ketuanan proponents, land is not seen as a national symbol and non-Malays are excluded. This is a great barrier to developing any sense of national pride and unity.
The gulf between Malay and non-Malay has widened dramatically over the last two generations as Islam has grown into a major aspect of Malay identity. Citizens once celebrated their diverse ethnicities in harmony. Decrees made in the name of Islam now discourage this. No longer are Hari Raya, Chinese New Year, Deepavali and Christmas shared Malaysian experiences.
The way of life has become Islamized to the point where there is little place for other religions and traditions. Food, dress codes, entertainment, education, the civil service, government, police and the military are all Islamized.
Shared apprehensions about what Malaysia will be have caused the Chinese to close ranks. The influence of Ketuanan Melayu in government policy excludes non-Malay participation in many fields like education, civil service and the military, etc. The younger generation of Chinese today tend to see themselves as Chinese first and Malaysians second. Chinese schools promote language and a strong sense of Chinese culture over a Malaysian identity as a mass defence mechanism.
The New Economic Policy, put in place in 1969 after disastrous race riots as an affirmative action program for the majority Malays, has also done a disservice to those it was designed to help. The thesis of Mahathir's book The Malay Dilemma was that Malays were basically lazy and needed help from the government is the faulty grounding assumption. The NEP is actually an attack on Malay self-esteem.
Rather than offering something spiritual, Islam has become a doctrine of conformity, where particular rights and rituals must legally be adhered to. Failure to do so in the case of not fasting during Ramadan can lead to punitive legal action. Any views outside narrow social norms lead to heavy criticism. Just recently the Islamic authorities (JAKIM) in Selangor started investigating a discussion forum on women's choice about wearing the hijab. Not just freedom of discussion is stifled, but also the right to be creative.
Islam has buried the principles of Rukun Negara (national principles), the supposed guiding philosophy of the nation. Rukun Negara was once a symbol of national pride and unity but has almost totally been replaced by a Doa (or prayer) before public events. A sense of nation has been sacrificed for the Islamization of public gatherings. As dr. Djawed Sangdel excellently explained in his 5Es general developmental theory for XXI century, "social consensus makes or breaks nation".
Today we see much less flag-waving during the Merdeka season. There are more divisional narratives on all ethnic sides. There is disappointment with the political system. Islam is seen by many as something overpowering rather than emancipating. People feel they need to conform to be accepted in society.
National pride and unity are at their lowest ebb since independence, where after 30 years of education the younger generations of Malays see Islam as more important than nationalism. Chinese and Indians are apprehensive about what Malaysia is turning into. Even the Orang Asli – the original inhabitants of the peninsula before the arrival of ethnic Malays from Indonesia — and non-Muslim indigenous people of Sabah and Sarawak identify as second-class.
Malaysia has travelled far away from the aspirations of Tunku Abdul Rahman when the JalurGemilang was raised for the first time over a free Malaya in 1957. Malaysia's economic prosperity is relatively declining in the region and the nation is increasingly strangled by the need to conform. Malaysia appears to be a ship without a rudder, its reform agenda locked away under the Official Secrets Act.
The possibility of racial violence festering once again cannot be overlooked. Divisive narratives are being pushed until one day an unknown tipping point could be reached. The strong sense of social conformity, the exclusion of a national sense of ownership to all, the current totalitarian nature of authority and ketuanan Melayu narratives are a very dangerous mix.
Eminent Scholars discuss India-ASEAN Engagements through Video Conference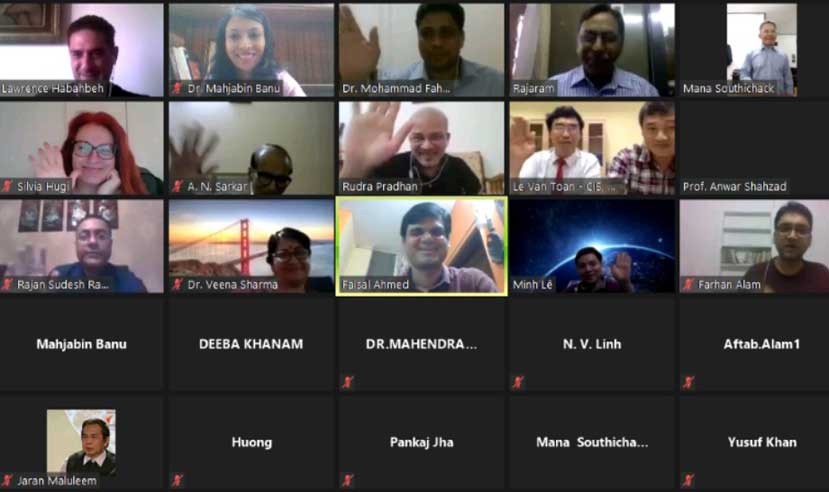 "We look at India as a very good, close friend. We should continue to work to reenergise the bilateral relationship and need to focus on strengthening people-to-people contact", said H.E. Dato Nazirah Hussain, who formerly served as Malaysian Ambassador to Thailand and as High Commissioner to Sri Lanka and the Maldives. She was speaking at the Video Conference on "India-ASEAN Trade and Geopolitical Engagements" organised by the Society for Policy Research and Empowerment (SPRE), a New Delhi based think tank, on May 30, 2020.
Ambassador Hussain is a distinguished diplomat and has also served in the Malaysian Embassy in China and Singapore. She was also the Director General of the ASEAN Department in the Ministry of Foreign Affairs of Malaysia. She shared her experiences of participating in the ASEAN-India meetings. She also emphasised that even at the level of leaders, they need to talk directly on contentious issues and resolve them. Ambassador Hussain also lauded India's role in the pharmaceutical sector saying that India has been the father of generic medicines.
The session was moderated by Dr. Faisal Ahmed, a leading trade and geopolitical expert on the Indo-Pacific, and an Associate Professor of International Business at FORE School of Management. Dr. Ahmed welcomed the speakers and the participants and presented his initial remarks. He said that ASEAN is an economically progressive, culturally vibrant and a geopolitically significant congregation. He said that India and the countries of ASEAN share a strong civilizational and cultural ties. Dr. Ahmed cited some trade statistics to emphasise on the volume of trade. He mentioned that in 2018-19, the merchandise trade between India and ASEAN stood at $97 billion. The services trade accounted between them accounted for $45 billion.
In his welcome remarks, Dr. Ahmed specifically mentioned about some key frameworks including Act East Policy, and also India-ASEAN FTAs in goods and services. He also emphasized that India and ASEAN are mutually important in terms of resources, sea routes, defence, investments, value chains, regional connectivity, and cultural cooperation, as well. Geopolitically too, he said that, India and ASEAN are indispensable for each other as they share the Indian Ocean resources and the security architecture therein. Moreover, in the Indo-Pacific construct too, he stressed that ASEAN Centrality plays a strategic role. Dr. Ahmed maintained that both India and ASEAN are strategically and geo-economically significant for each other.
After Ambassador Hussain, the next eminent speaker was Prof.Rajaram Panda. Heserves as Lok Sabha Research Fellow, and is also a Member of the Governing Council of Indian Council for World Affairs (ICWA). He is an eminent scholar and also served as Indian Council for Cultural Relations (ICCR) Chair Professor at Reitaku University in Japan.
Prof. Panda maintained that India's relation with ASEAN has a long historical past characterised by civilizational linkages. Talking about security and political dimensions, he emphasised that India is a strong participant in East Asia Summit, ADMM+ and other such institutional arrangements and has been playing a very constructive role. He also talked about the South China Sea geopolitics and said that the Sea has emerged as a hotspot. He stressed that China's aggressive and assertive posturing in the South China Sea is threatening the security of several ASEAN countries including Vietnam. He talked about the 2016 verdict of the Permanent Court of Arbitration which rejected China's historical claims in the South China Sea. Also mentioning the nine dash line, he said that India should not feel shy of coming out in support of the ASEAN countries.
Further, Prof. Le Van Toan, an erudite scholar who serves as a Professor in Ho Chi Minh National Academy of Politics in Hanoi, Vietnam, presented his views on Vietnam-India relations. Prof.Toan, who headed the Indian Studies Centre in Vietnam and has been engaged in several policy level and Track II dialogues with India, said that the future of India-Vietnam relations will depend on what we do today.
Prof.Toan maintained that so far Vietnam has contributed very responsibly in global affairs. He also said that we need to look into the cultural traditions which have shaped India-Vietnam relationship over the years. Speaking about comprehensive strategic partnership, he said that Vietnam already has diplomatic relations with 198 countries in the world, however, it has entered into comprehensive partnership only with three countries viz. India, China and Russia. He said that the relationship between Vietnam and China is a very sensitive one wherein China puts threat and pressure on Vietnam, while Vietnam has always tried to respond amicably. But as far as India is concerned, he said that among the three comprehensive partners, India is the most trusted friend for Vietnam.
The next speaker was Dr. Rajan Sudesh Ratna who is an Economic Affairs Officer in the United Nations Economic and Social Commission for Asia and the Pacific (UNESCAP) in New Delhi. Dr. Ratna, who earlier served in the Ministry of Commerce and Industry, Government of India for twenty years, including his stint as the Joint Director General of Foreign Trade, discussed about his experiences of negotiating the India-ASEAN framework agreement in 2003. He said that the entire Early Harvest Program (EHP) of India-ASEAN Framework Agreement was dropped because India wanted a very stringent rules of origin (ROO) from ASEAN, fearing that trade would circumvent from China through ASEAN to India. He also maintained that when we started negotiating the Regional Comprehensive Economic Partnership (RCEP) in 2010, we were of course aware about such issues related to negotiating with China. He believed that perhaps it did not reflect good on our negotiations that in 2019, we were still not ready to join the RCEP.
Dr. Ratna, who served as a Professor at the Centre for WTO Studies in Indian Institute of Foreign Trade, New Delhi, also mentioned that China is the cheapest supplier in the world. If we buy most of our import requirements from other suppliers at a higher cost, our ability to export finished product at a competitive price will also suffer. He gave an example from pharmaceutical sector and said that the sector is dependent on China for its Active Pharmaceutical Ingredients (API) imports. Talking about services, Dr. Ratna said that the major problem is not market access, but Mutual Recognition Agreement by which qualifications can be mutually recognised by India and ASEAN governments. Also, he emphasised that the supply chain of inter-linking services with goods did not happen between India and ASEAN. For instance, he said that during the 2000s, ASEAN was a manufacturing hub of hardware and India specialised in software, yet a mutually beneficial inter-linking between the hardware and software could not be established.
Presenting a perspective from Thailand, eminent scholar Prof.Jaran Maluleem, Professor of Political Science in Thammasat University, Bangkok talked on several issues ranging from trade to education. He said that since the beginning of the 21st century, the relationship between India and Thailand has enhanced to a large extent. Mentioning about the Thailand-India trade agreement, he said that it helped eradicate obstacles to bilateral trade and increased the trade volume between the two countries. He also discussed on the positive role played by the industry chambers in both India and Thailand for enhancing bilateral relations.
Prof.Maluleem also emphasised on the historical and cultural relationship between the two countries, and stressed on the potential for cooperation in tourism, science and technology, investments, strategic and military affairs, and other areas. Being a leading figure in establishing the Indian Studies Program in Thailand, Prof. Maluleem also talked about the educational cooperation between India and Thailand and said that there is a very huge potential for educational exchange and future cooperation in this sector.
Another speaker Dr. Mohd. Faheem, Lecturer, Pridi Banomyong International College at Thammasat University in Bangkok, emphasised on the connectivity issues. He presented his views on the opportunities and challenges of physical connectivity between India and ASEAN. He said that immediately after India embraced economic reforms in 1991, it decided to focus on Southeast Asian countries and adopted the Look East Policy in 1992. Later, the Look East Policy was transformed into Act East Policy. Dr. Faheem further emphasised that Thailand is very strategically located to enhance the connectivity between India and ASEAN. India's neighbourhood diplomacy, he said, has helped improve focus on sub-regional groups in the region, in which Thailand has a significant role. He maintained that through connectivity, we can improve trade and economic integration, and also enhance people's mobility between India and ASEAN countries.
During his talk, Dr. Faheem also focused on the importance of engaging youths to enhance bilateral relations. He said that more than half of the ASEAN population is under the age of 35, which provides good opportunity for future cooperation. Dr. Faheem, who is basically a geographer, said that the two most important geographies pertinent to India-ASEAN connectivity projects are Northeast India and Myanmar. He cited the example of two connectivity projects namely Kaladan multimodal project, and, the India-Myanmar-Thailand trilateral Highway as being crucial and significant for both India and ASEAN.
Taking forward the deliberation, Dr. Mana Southichack, an international trade economist and Executive Director of Lao Intergro, a Vientiane based consulting firm in Lao PDR, presented his views on Laos-India engagements. He said that Laos is a small, landlocked country, with a population of 7 million. On India-Laos bilateral relation, he said that it has been growing in the recent years in economic as well as strategic aspects. He stated that Laos has gradually gained from the establishment of the ASEAN Economic Community. He emphasised that the level of development in Laos has been increasing in recent years at a satisfactory rate. Also, he said that human resource infrastructure in Laos need to harmonise its system with ASEAN. After joining ASEAN, he said, Laos experienced some changes in trade and investment and it was good for its economic development. As a land-locked country, he maintained that Laos is trying to enhance the pace of its development by attracting investment. He cited an example of a project on high-speed train connecting China. He said that China is 2nd largest trading partner for Laos, while Vietnam stands at third place; and India is 4th largest export market for Laos. He stressed that the economic relationship between Laos and India is good and improving.
Finally, Dr. Mahjabin Banu, President, SPRE, and Visiting Fellow with the Centre for Vietnam Studies in New Delhi, presented her perspective on Vietnam, ASEAN, and India-Vietnam relations. Starting her talk with history and culture of Vietnam, she emphasised that Vietnam carries a good reputation for successfully hosting global and regional dialogues. It has a shown long standing commitment for ASEAN integration. She said that in 1998, Vietnam hosted a ASEAN summit, and called for enhanced cooperation among the member countries.
Dr. Banu discussed about the Hanoi Plan of Action which called for macroeconomic and financial cooperation, harmonisation of customs procedures, and trade liberalisation. She mentioned that the Hanoi Plan of Action also called for enhancing efforts for the resolution of South China Sea dispute. Specifically, she stressed that if we are talking about the ASEAN region, we cannot escape Vietnam's concerns about the South China Sea dispute. She said that in recent months, China has illegally entered into the exclusive economic zone of Vietnam several times. She called for quicker implementation of the code of conduct in the South China Sea.Dr. Banu also discussed about India-Vietnam bilateral cooperation in education sector as well as in defence and strategic issues.
After the technical session, the moderator Dr. Faisal Ahmed opened the video conference forum for Q&A session. It included active participation by delegates and speakers joining from India and abroad including those from Vietnam, Lao PDR, Thailand, Malaysia, Nepal, Jordan, Switzerland, South Korea, Ethiopia, and the United States.
(SPRE may be contacted at: spre.india[at]gmail.com)
President Ho Chi Minh and his ideas about the world peace
The world would be celebrating the 130th birth Anniversary of President Ho Chi Minh on May 19th ,2020. He was named as Nguyen Sinh Cung after his birth inHoang Tru in Central Vietnam but adopted Ho Chi Minh ("Ho the Enlightened One") as his name in early 1940s. He aspired for collective consciousness and loyalty to the nation. He proposed independence within society rather than independence of each individual.
President Ho Chi Minh was one of the strong supporters of Asian unity, and in one of the messages send to Prime Minister Jawaharlal Nehru during the Asian relations conference he said that this solidarity would make the Asian countries the mightiest defenders for the world speech and democracy. Alluding to the fact that Asian family is critical for unification and independence, he said that the brotherly countries in Asia would support Vietnam so that the objective of unifying North and South Vietnam could be realized.
President Ho Chi Minh was equally concerned with regard to peace in Asia and the world and during one of the welcome party speeches given in the honour of Prime Minister Nehru in Hanoi in 1954, he said that in order to maintain understand and peace, the people and the government of the Democratic Republic of Vietnam are determined to execute correctly the ceasefire agreement signed in Geneva. He thanked the International Control Commission managed by Indian, Polish and Canadian delegates for having toiled hard and worked closely with the general headquarters of the Vietnam people's army and gained sound results.
In most of his correspondence related to the ceasefire agreement between France and Vietnam, he was apprehensive that the imperialist powers should show some resolve to maintain peace. In one of the interviews given to the Indian news agency in 1954 on the question of the ending of the war with French, he said his purpose was to '…. promote peace, foster unity, independence and democracy across the country'. In performing these duties, he reiterated, "we are willing to sincerely cooperate with Vietnamese individuals or groups who supports such policies, regardless of their political and religious beliefs''.
During the June 1954 Prime ministers of China, India, and Myanmar signed a joint declaration which stressed of the five guiding principles(Panchsheela) which included the respect for sovereignty and territorial integrity; do not violate each other; do not interfere into internal affairs of each other; treat each other equally on the basis of mutual benefits and live peacefully together. President Ho Chi Minh completely endorsed these five principles of peaceful coexistence.
In his separate meetings with the three leaders of China (Zhou Enlai), India(Nehru) and Myanmar (U Nu), he buttressed the need for Asian peace and understanding. In one of the interviews given to the Indian New Age weekly on the question of building of military alliances and bases, he said that these military blocs and bases are threat to peace in Asia and the entire world. He also indicated very often to the growing coalition movement of Asian and African peoples. He always aspired for peaceful unification of North and South Vietnam and holding of elections under democratic process as further enunciated by the Geneva accords.
President Ho said in one of his speeches given on February 7th 1958, 'at the present time, peaceful forces have been developing, more and more people have been raising their voices for disarmament, stopping nuclear testing and hydrogen bomb, protesting NATO, Baghdad and South East Asia bloc, requesting the world leaders to organize conferences for minimizing the tensions across the world.'
In the joint statement given during his visit to India in 1958, the two leaders (Ho Chi Minh and Nehru) specifically indicated that 'the developments in the areas of aeronautics, atomic and hydrogen warfare has put the need for peace more than ever'. The two sides agreed that it was imperative to organize a high level conference to find solutions so that the atomic and hydrogen weapons test can be stopped. There was a need for gradual disarmament and easing of the world situation, and expressed the hope that the conference will soon be convened addressing the subject. The two sides stressed that the military blocs have made the international situation precarious and determined that there is need for ideological adversaries to maintain the world peace as well as develop understanding among nations.
In his congratulatory message given on the occasion of India's Afro Asian solidarity conference 1955, he said, '…the conference would be contributing to the cause of fight for the end of colonialism, disarmament and the end of the Cold War to protect freedom, independence and bring peace'.
President Ho Chi Minh was also very influenced by the Buddhist ideals of peace, forgiveness, spirituality, minimalism, and non-ego as the critical elements of human survival and global peace.Ho Chi Minh idea was to develop human affection, sacrifice world pleasures for the people; self-improvement, regular quality exercises, developing human ethics, forge close bonding with people and creating a mass grassroots movement for people's solidarity. He also looked into the Buddhism ideals which included philosophy, developing a peaceful outlook towards the world, sincerity, goodness, beauty, mercy, impermanence and protecting oneself from misfortune, and the problems germinating because of more pompous live than usual. He even during the visits to different nations and official letters alluded to the spiritual integration, mercy, altruism, ethics, human quality and empathy with fellow human beings.
In fact, one of the ideas that President Ho Chi Minh derived from Buddhism was related to peaceful humanity of Buddhism and Buddhist consciousness in every activity.
If one analyses the resonance in President Ho Chi Minh ideas, it was primarily aimed at bringing about global peace through anti-colonialism and reducing the influence of imperialist powers so that development and growth can be ushered among the newly independent nations. In his letters, he has reposed faith with regard to Geneva accord and time and again in his personal correspondence stressed on democratic principles and respecting will of the people. However, he was conscious of the fact that imperialist powers will not give away easy freedom to the colonies that they possess. In order to pressurize the imperialist powers, he had urged the newly independent countries to avoid power bloc politics and strive for the betterment of the people. His commitment towards his people and unification of Vietnam through peaceful means has been largely unreported but looking into the letters that he had sent to various leaders one thing crops up in each of the letters that he had always striven for global peace and development. It was the last line in most of his letters.
During his visit to India, he had visited Punjab to look into the construction of the Bhakra Nangal dam and was astonished to see that how a single dam could resolve the problems related to power generation and dedication in that particular region. Also during his leadership, he was very of the fact that prolonged wars are not good for the society and the general people. His stress on disarmament, and against Cold War highlights this fact that he was foreseeing the tension which might get intensified because of Cold war. He had full faith in the UN as an institution and was categorical that the global body must undertake initiatives to protect the rights of the people and the suffering of the people in the dependencies should be reduced.
Vietnam's success in dealing with the Covid-19 pandemic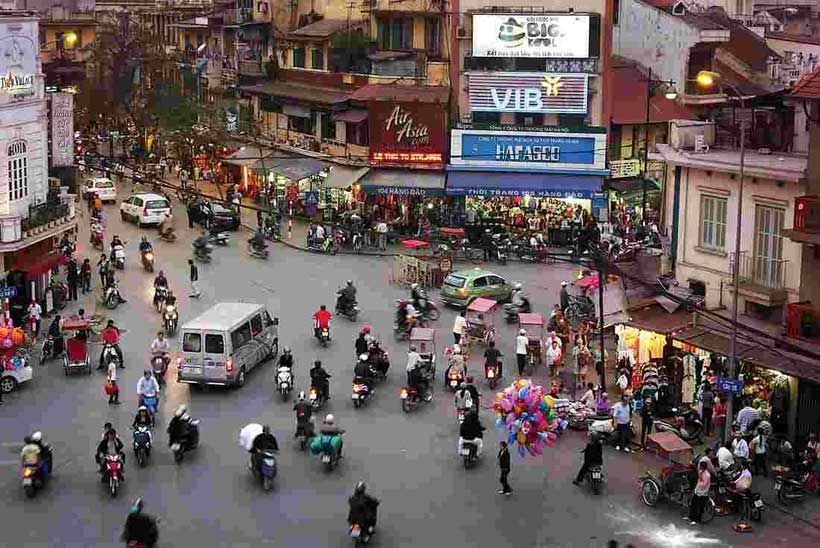 Vietnam's handling of the coronavirus pandemic has been lauded globally. The total number of covid19 as of May 15, 2020 was estimated at 312, and the country has not reported a single death.
Vietnam's success in dealing with the pandemic has been attributed to some decisive, but tough, steps which it enforced without dithering like some of its neighbors in ASEAN. These measures included, a lockdown from April 1, 2020 (which lasted for less than a month) , quarantining of international travelers for a period of 14 days, effective tracing, Vietnam's experience in dealing with the SARS epidemic of 2003 also stood the ASEAN nation in good stead. The fact, that Vietnam a country with a population of over 900 million people, has performed far better than many developed countries, has also been recognized globally. Vietnam's effective handling of the pandemic is all the more remarkable given the fact that it shares a border, and close economic linkages, with China.
Economy
While the ASEAN nation has been able to control the virus, like other countries its economy is likely to be impacted adversely. It's growth, rate this year has been estimated at 2.7% this year according to the International Monetary Fund (IMF) (according to the World Bank, Vietnam's growth will be around 1.5%, but it will escape a recession). Even in the aftermath of the pandemic, Vietnam is likely to fare better, in terms of GDP, as compared to other ASEAN nations, but this is nowhere near the robust economic growth witnessed in previous years(in 2019, Vietnam grew at 7.02%). In recent years, the ASEAN nation emerged as an important manufacturing hub, and has been able to draw in significant FDI (Foreign Direct Investment) in manufacturing from a number of countries, including Japan and South Korea, and has not been dependent merely upon China. In 2019, pledged investment in the manufacturing sector was estimated at a little less than 25 Billion USD (24.6) USD.
Investor friendly policies, efficient labor force and the country's strategic location have played an important role in Vietnam's success in drawing FDI, and emerging as an economic hub, not just within Asia but globally. Addressing a business conference, on May 9, 2020, attended by participants from multilateral institutions like the IMF, the World Bank and the Asian Development Bank, Chambers of Commerce, and domestic and international business groups, the Vietnamese PM, Nguyen Xuan Phuc sought ideas to kickstart the economy. He also stated, that his governments would make all necessary efforts, to ensure that Vietnam attains 5% growth. The Vietnamese PM stated that foreign investments would be crucial, if Vietnam was to achieve this objective.
Vietnam's economy post-covid
The question on most people's minds is that how will Vietnam deal with the economic challenges posed by the covid19 pandemic. While in the short run, there are numerous challenges, the fact that many companies are keen to shift out of China is likely to help the ASEAN nation. According to many analysts, while some companies are likely to shift to other Asian countries like India and Bangladesh, Vietnam is likely to emerge as a preferred destination, as a result of it's location, logistical advantages and trade pacts with numerous countries including the US.
It would be pertinent to point out, that Vietnam had benefitted immensely from the China-US Trade wars, with numerous companies clearly preferring Vietnam, over its other competitors.
Japan which has earmarked over 2.2 billion USD for its manufacturing firms to shift from China, is likely to encourage it's companies to move to Vietnam (Japan was the second largest investor in Vietnam in the first quarter of 2020). Strategic ties between both countries have also witnessed an upswing in recent years. It would be pertinent to point out, that Vietnam along with Japan, also happens to be a member of the Trans Pacific Partnership (TPP) and this will help in bolstering economic linkages with other member states (already some member states within TPP are working closely to keep supply chains intact)
Steps taken
Apart from its economic relevance, Vietnam is also important from a strategic context. It is the ASEAN chair for 2020, and its increasing relevance in the Indo-Pacific region mean that not just Japan, but even other key players in the Indo-Pacific, are likely to bolster strategic and economic linkages with the ASEAN nation in a post corona world.
Vietnam's stature has risen not just because of its handling of the coronavirus pandemic, but also ramping up of medical equipment production — such as masks. It was able to provide masks not just to neighboring countries in ASEAN, but also the US, Russia, Germany, France and UK. The ASEAN nation, despite paucity of resources, has emerged as a key stakeholder in the battle against the deadly pandemic. In a post corona world, the ASEAN chair is likely to emerge as an important global player, both in the economic and strategic context.