IEA hosts leading global meeting on energy analysis and modeling
The International Energy Agency is hosting the 2019 edition of the International Energy Workshop this week, the leading conference for the international energy modelling community. The three-day workshop has brought together 250 participants from over 40 countries with more than 100 authors presenting original academic work.
The event opened this morning with lectures from Professor William Nordhaus (winner of the 2018 Nobel Prize in Economics and Sterling Professor of Economics at Yale University) and H.E. Dr. Kandeh Yumkella (Former UN Under-Secretary General and first CEO of Sustainable Energy for All ), and was chaired by Dr Fatih Birol, the Executive Director of the IEA.
"I am thrilled that the IEA is hosting this important event for the fifth time, continuing our longstanding involvement with the International Energy Workshop. I am particularly pleased at this year's record attendance, including the largest ever number of participants from emerging and developing economies," said Dr Birol. "Having Professor Nordhaus and Dr Yumkella speaking today gives us renewed inspiration and direction of where we should be heading: climate, energy access and local pollution have to be dealt with hand in hand."
Keynote speakers will include Dr Richard Newell (President of Resources for the Future), Dr Maria Neira (Director, WHO), Professor Pantelis Capros (head of E3M Lab), Dr Ken Koyama (Chief Economist, Institute for Energy Economics Japan), Dr Ritu Mathur (Director, TERI India) and Mr Damgaard Jensen (Chair of the Institutional Investors Group on Climate Change).
The workshop is an occasion for the IEA to exchange with, and learn from, global energy modelling experts. Ms Laura Cozzi, IEA Chief Energy Modeller, provided insights into IEA modelling along with members of the IEA modelling teams in a series of deep-dive sessions. Participants are taking part in parallel sessions that focus on topics including: 100% renewable energy systems, pathways to net-zero emissions, flexibility in power systems, stranded assets, energy and the SDGs, energy demand in emerging markets. The participation of over 20 energy modellers from emerging and developing economies was made possible through the IEA's Clean Energy Transitions Programme
In conjunction with IEW 2019, the IEA's Technology Collaboration Programme on Energy Technology Systems Analysis (IEA-ETSAP) is holding the TIMES training course (3-5 June) and the ETSAP workshop (6-7 June).
Morocco and IRENA Partner to Boost Renewables and Green Hydrogen Development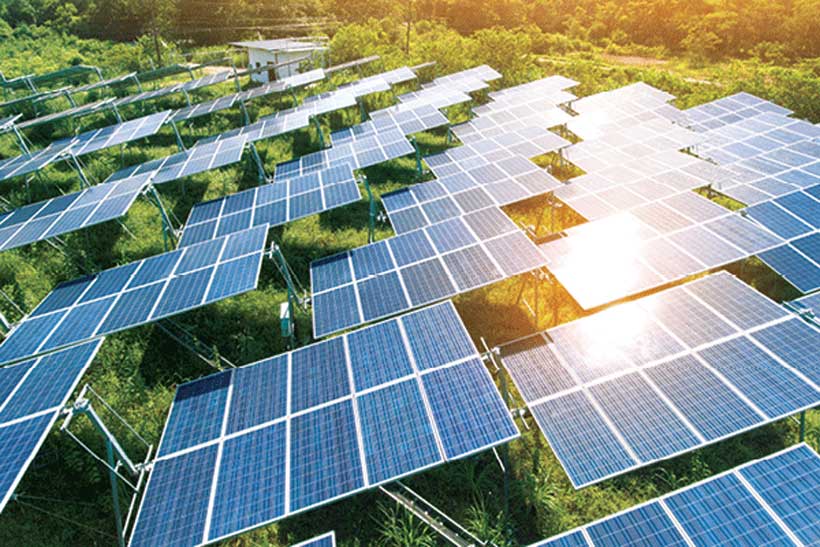 The International Renewable Energy Agency (IRENA) and the Ministry of Energy, Mines and Environment (MEME) of the Kingdom of Morocco have today agreed to strengthen joint collaboration to advance knowledge in renewable energy and to accelerate the energy transition. Specifically, IRENA and Morocco will work closely to advance the national green hydrogen economy as the country aims to become a major green hydrogen producer and exporter.
Under the strategic agreement signed by IRENA Director-General Francesco La Camera, and Morocco's Minister of Energy, Mines and the Environment, Mr. Aziz Rabbah, the two parties will actively pursue green hydrogen studies and jointly explore policy instruments to engage the private sector at a national level in the green hydrogen economy.
Morocco is recognised as a regional energy transition pioneer. The country has revised upwards its renewable energy ambition with a decision to increase the share of total installed capacity to more than 52 per cent by 2030 – exceeding the country's objective announced at COP21 in Paris.
"The Kingdom of Morocco has shown great leadership in advancing the deployment of renewable energy to meet growing energy demand while creating new industrial opportunities across the country," said IRENA Director-General Francesco La Camera. "It is only natural that this leadership be extended to the pursuit of green hydrogen, which may play a critical role in global decarbonisation ambitions. Under this agreement, IRENA will work closely with Morocco to advance domestic ambition and create opportunities to share knowledge globally.
Morocco's Minister of Energy, Mr. Aziz Rabbah said: "Morocco has played an important role in global renewable energy cooperation through IRENA since the Agency's formation, and we will continue to promote and encourage the uptake of renewables in the context of climate change and sustainable development at a regional and an international level."
Minister. Rabbah continued: "The signing of this agreement is an illustration of the excellent cooperation between Morocco and IRENA and we will continue to strengthen our joint-efforts aimed at accelerating the transition."
Under the agreement, IRENA and the MEME Morocco will work together to develop technology and market outlook studies, craft public-private models of cooperation in the hydrogen space, explore the development of new hydrogen value chains and lay the groundwork for the trading of green hydrogen at a national and regional level.
The two parties will also conduct joint analyses that further explore the socio-economic benefits of renewables, emphasising the development of new value chains, job creation at the national level and lessons learned to the broader region. Building on IRENA's global mandate, Morocco aims to strengthen South-South Cooperation through peer to peer and expert exchange, knowledge sharing, and the strengthening of regional initiatives.
More broadly, IRENA and Morocco will work together to strengthen the policies and regulatory frameworks for renewable energy deployment and energy efficiency applications in the Kingdom. Furthermore, the two parties will promote renewable energy investments, including climate finance, through the development of solid project pipelines with enhanced bankability and the facilitation of access to finance, including in the context of Coalition for Sustainable Energy Access initiative and the Climate Investment Platform (CIP).
Together with the European Commission, Morocco co-facilitated IRENA's Collaborative Framework on Green Hydrogen earlier this year to address challenges in developing the infrastructure, technology and certification needed to shape a global green economy and lay the ground for green hydrogen trading.
According to IRENA data, at the end of 2020, the Kingdom of Morocco had a total installed renewable energy capacity of almost 3.5 GW.
China and IRENA Boost Ties as Leading Renewables Market Eyes Carbon Neutrality Goals
The International Renewable Energy Agency (IRENA), and the National Energy Administration of the People's Republic of China (NEA) have today agreed to work to strengthen cooperation as the world's largest renewable energy market builds momentum towards the achievement of its carbon neutrality goals. China has pledged to peak its CO2 emissions before 2030 and committed to the achievement of carbon neutrality before 2060.
Under the agreement, IRENA will prepare a comprehensive energy transition roadmap identifying key policy actions, technology solutions and industrial development programmes to enable the realisation of medium- and long-term national renewable energy goals and decarbonisation aims. Joint work will also include the identification of optimal sub-national pathways to carbon neutrality. China has committed to raising its non-fossil fuel share of primary energy to 25 per cent by 2030 and increasing the total installed capacity of solar and wind to 1200 GW by that time.
The agreement was signed by Francesco La Camera, Director-General of IRENA and Mr. Zhang Jianhua, Administrator of the NEA.
"China is a fundamental actor in the achievement of a rapid energy transition that aligns global development with a climate-safe, inclusive and just future," said Francesco La Camera, Director-General of IRENA. "IRENA will strongly support China's efforts to achieve its decarbonisation goals at home, while leveraging our unique global platform to bring the benefits of Chinese knowledge and experience to countries pursing their own transitions around the world.
Speaking at the official signing event, NEA Administrator Mr. Zhang Jianhua said: "Signing this MoU between NEA and IRENA is an important milestone, which will further solidify and strengthen energy transition cooperation between the two parties. We aim to maximise complementarities and share experience, talent and innovation solutions to deliver concreate outcomes to both sides while contributing to the global energy transition."
According to data from IRENA, China installed a record 136 GW of new renewable energy capacity last year (2020) – more than half of global additions in 2020 – with the bulk coming from 72 GW of wind and 49 GW of solar. In total, China accounts for close to a third of globally installed renewables capacity today.
Further areas of cooperation include the co-development of reports relevant within multilateral settings such as G20 and ASEAN, and analysis of technological solutions around the integration of high shares of variable renewables including smart grids, energy storage solutions and technology standards. The two parties will also work closely on the production and use of renewable fuels including biofuels, hydrogen, and e-fuels.
IRENA and the NEA will jointly support the exchange of best practices and experiences towards green and sustainable energy development in key countries and regions within the IRENA membership, and will cooperate to host events, conduct workshops and trainings.
Zanzibar: New World Bank Financing to Increase Access to Electricity
Nearly 400,000 Zanzibaris will have access to new or improved electricity services, while the isles will also experience a reduction in annual unplanned system outages and associated losses, with new International Development Association (IDA*) financing approved today by the World Bank.
"Zanzibar made modest progress in reducing the population living below the poverty line since 2010 but, like everywhere else in the world, this achievement is being tested by the COVID-19 pandemic," said Mara Warwick, World Bank Country Director. "With a median age of 17 years and only 57 percent of citizens accessing electricity currently, investments in energy are urgently needed to contribute to improved human capital, remove constraints to more and better jobs, and enhance productivity."
The $142 million financing for the Zanzibar Energy Sector Transformation and Access Project (ZESTA), whose development objectives are to expand access to reliable and efficient electricity services and to scale up renewable energy generation in the archipelago, comprises a $117 million credit from IDA, a $22 million loan from the Clean Technology Fund (CTF), and a $3 million CTF grant.
"ZESTA supports investments in renewable energy generation, electricity grid strengthening, and energy access scale-up to support Zanzibar's targets towards universal electricity access and renewable energy development. These investments and institutional strengthening activities supported under the project will help lay the foundations for the future scale-up of renewable energy generation through private sector participation in Zanzibar," said Kabir Malik, World Bank Senior Economist and Task Team Leader.
"Investments under the project will also contribute to broader gender and climate resilience related goals. The project will support improved career opportunities for women in the Zanzibar energy sector, and help in strengthening climate resilience both in terms of mitigation and adaptation, supporting Zanzibar's Climate Change Strategy," said Mbuso Gwafila, World Bank Senior Energy Specialist and Task Team Leader.
ZESTA, the first engagement by the World Bank in the Zanzibar energy sector, is to be implemented by the Ministry of Water, Energy and Minerals, the Zanzibar Electricity Corporation (ZECO) and the Zanzibar Utilities Regulatory Authority, and is structured in three components:
Renewable energy and storage infrastructure development will develop the island's first grid-scale renewable energy power generation plant and battery storage infrastructure. The publicly owned solar photovoltaic plant will help meet the growing electricity demand in the near term, while paving the way for future scale-up of renewable energy power generation, including through private sector participation.
Grid modernization and access scale-up will address key constraints in the electricity grid in Unguja and will finance investments that are in line with the latest ZECO Electrification Master Plan. It will enable increased penetration of variable renewable energy generation, improve reliability of power supply, reduce losses, and expand electricity access to previously unserved communities and vulnerable households.
Institutional strengthening and project implementation support will help build capacity for sector modernization and growth, and also ensure that the implementing agencies have adequate capacity to facilitate successful and sustainable operation of the investments.