CPEC: Pakistan's Road towards Economic and Political Brilliance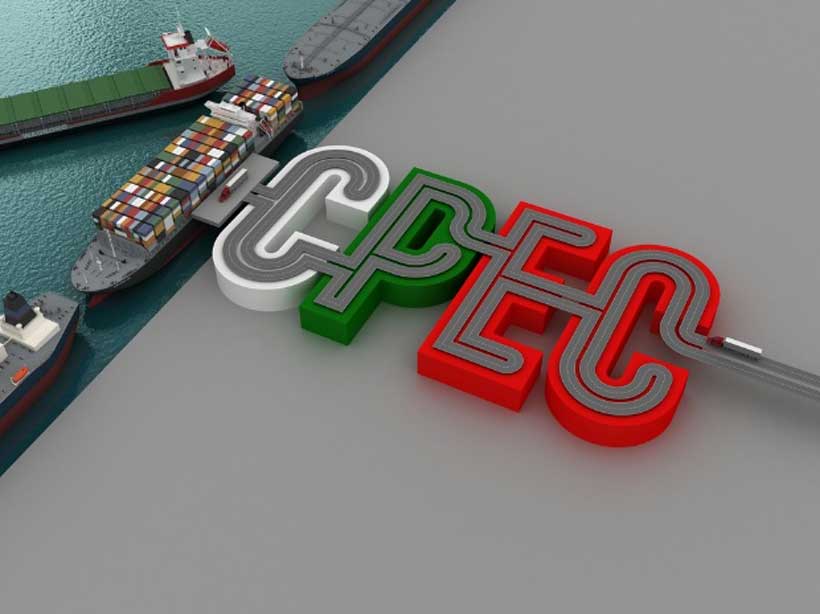 CPEC is not just a small prospect for Pakistan but one which has the potential to possibly turn the state into geo-economically substantial powerhouse in South Asia. China and Pakistan aim to substantially have momentous strategic and political gains within the international order towards their benefit with the help of CPEC and the meta-structure of OBOR. Much more than this, the strategic merit of South Asia can be largely heightened because of CPEC. The contemporary situation which persists in Afghanistan as a result of which all the massive actors have become involved and convoluted in the region has tied and looped in all the security complexes together and has put Pakistan at a predisposed position and aggravated its insecurity. It needs to be implied that the security configuration of Pakistan has now become much more linked to its economic system and CPEC is a pronounced example of this idea as well. Since CPEC is going to be an enterprise which will focus on both security and economics it inevitably means that advantageously Pakistan will get jauntiness.
But with all of its scale there are certain trials which Pakistan faces which are not just internal but also external in landscape. To begin with the external vestibule, the biggest challenge for Pakistan is the recognition of the project which certain other states with inimical stance are failing to give and thus they are repudiating towards CPEC as well as the strategic enterprise of China and Pakistan. This resentment is pre-eminently represented in the dominion of Afghanistan. Additionally in a setting where India has been continuously vexing to push Pakistan into seclusion and US still has the swindling policy of uncertainty towards the state in lieu of Afghanistan and in reality has been able to enhance their 'do-more' policy speaks for itself. Additionally the concept of unwarranted security and diplomatic relationships with Iran can also manifest in CPEC. In all of this, China has the requirements that there ought to be a suave undertaking of the project without any internal or external instability. And though the military and civilian representatives have reinforced their efforts to restraint terrorism, it appears to be re-developing in terms of some latest events in Lahore, Quetta and now Peshawar.
This tips us to the domestic challenges which are somewhat gradual and raw even for the state. Apart from revitalization of terrorism and extremism—the security structure is friable as well as the economic and political one. There is civil-military friction on the horizon and much more than that the nonexistence of consistency between political entities especially affecting CPEC is a massive issue. Many provincial parties have directed their frameworks towards CPEC and blame the old government for not forming policies which benefit them all.
Then there is the idea that in the given dynamics of Balochistan and particularly Gwadar as these will then become the core areas of interests. As a matter of fact Balochistan is going towards a dim cataclysm in terms of security, strategy, politics and economy. Balochistan and KP are central to the infrastructure of CPEC but in terms of security both are susceptible. Balochistan specifically is vulnerable not just from some of the Baloch nationalist groups which are keen to disrupt peace but also from India which is working clandestinely to keep the situation in Balochistan very dismantled.
The current attempt brings the dangers of relegation of Balochis which could also lead to issues of powerlessness, joblessness, discrimination and material and infrastructure deficiency given the past records of how the governments have managed Balochistan.
The policy makers play a prominent role in this scenario since they are required to come up with such concepts which deal with all the latent issues without making a mess of the internal and external issues of Pakistan and without causing any fissures with the relationship Pakistan has with China. For that reason the very first thing which needs to be done is the incorporation of the features of law which deal with such immense bi-lateral projects with detail. They ought to understand as to what extent Pakistan and China will have to contribute in the give-and-take of it.
Furthermore, there is also a necessity to make instantaneous and stable efforts to restraint terrorism from not just NWA but also from Balochistan and Punjab. There needs to be education and job opportunities in the quotas for Baloch, KP and other repressed youth so they can disband themselves from any pugnacious groups. Pakistan also needs to articulate constant policies in terms of Gwadar and its strategic, security and economic dynamics.
Lastly in order to cope with the peripheral threats, Pakistan ought to come up with a comprehensive foreign policy which includes stringent measures which deal with antagonized state behaviour towards itself which has in the past brought massive insecurity and instability within the country. It needs to come up with a framework as to how it deals with India, Iran, Afghanistan as well as the US in terms of CPEC. Perhaps there is a need to assess the future it can face as well as the past mistakes it made in terms of its foreign policy which did jumble its economic and trade links as well.
India's Harebrained Nuclear Behaviour
Politics with an opportune, proportionate, precise and unequivocal resolve represents the continuous face of nuclear signaling within the Indo-Pak rivalry. As has been evident, strategic restraint is so far being ingeniously and perpetually reinstated to redefine the archetypal connectivity between politics and war. It does, however, reassert the proclivity of a paradox. Lowering the nuclear threshold towards one's redlines represents a gradual upward gradience of threat. Penetrating through the inherent blurriness of fluid and whirled debates in arms control and disarmament regime to establish fear, honor and interest (Robert E. Osgood) is calculated but mutually fatal. Deterrence is made ever more relevant in a setting of nationalist predominance particularly in India. On the other hand, Indian force posture driven through deterrence while skillfully synchronizing the four components of national power; the diplomatic, economic, conventional and nuclear ability allowed by a hypocritic environment of international order cannot be taken dismissively.
Bharatiya Janata Party's (BJP) manifesto of 2014 in relation to India's nuclear doctrine was raised initially by India's Strategic Force Command (ISF). It urged India's stated nuclear doctrine of No First Use (NFU) to change and emphasized massive retaliation. Rather than having a flexible and limited nuclear response and looking for counter-force instead of counter-value targets reaffirms the Indian wish of twining the battle of nerves by the arms of death. The caveated description of surgical strikes and attacks on non-state base points while breaching the sovereign geographical identity of the state of Pakistan, as demonstrated in February 2019 by India, has certainly enhanced an uncertain security environment. "In taking aim at each one of its doctrinal pillars, albeit in language that is caveated and cautious, Menon is indicating that the Indian nuclear doctrine should not be taken for granted, whether by Pakistan or China." Such a warning espoused along with a doctrinal shift is fraught with serious risks but does it really aspire any trust or confidence? Can the threat of targeting Pakistan's nuclear weapon's program in an act of preemption be presumed as a false promise? Is a consequent aggressive and competitive conventional and nuclear arms build-up by both India and Pakistan more reassuring?
The recently promulgated Joint Doctrine for the Indian Armed Forces (JDIAF) to fully address the growing Chinese threat in cyber and information warfare, also apparently suggests "a written national security strategy document that would help to outline the primary tenets of a "comprehensive defence strategy" by India. The doctrine categorically indicates the Indian decision of dealing cross border threats with surgical strikes. Akin tothe Doctrine for the Armed Forces of the United States (JP-1),the JDIAF elaborates on the basic fundamentals of power and excellence in war-fighting across the full spectrum of conflict closely knit into a triad. Both the JDIAF and LWD are coercive and are aimed at deterring Pakistan. India believes that the conventional options for military 'counter terrorism' against Pakistan are limited, so the adoption of "Deterrence through Punishment" rather than "Deterrence through Denial" is more viable in order to maintain the notions of ambiguity, uncertainty, short and swift yet lethal and intense, precise and non-linear, unrestricted and hybrid. The JDIAF represents the operational integration of the three armed services. Publically presented in April 2017, the JDIAF-2017,is the second edition of the doctrine meant to expanding India's overseas operations. The JDIAF may also lead to a nuclear disaster owing to its ambiguity on "the first-use or no first use of nuclear weapons". Similarly, the LWD promulgated in the latter half of December 2018, offers an insight into Indian strategic thinking and the dominant logic that drives Indian posturing and behaviour towards Pakistan.
Both the JDIAF and LWD have the potential to transform into adventurism at any time. Already the presence of security dilemma, conventional asymmetries, the conventional and strategic arms race between these countries, gaps in defense production, offensive and defensive nuclear capabilities and the non-existence of arms control and threat reduction measures (TRMs) between India and Pakistan have increased the threat of conflict escalation or even initiating conflict among regional powers.
John J. Mearsheimer in theTragedy of Great Power Politics maintains that states are not satisfied with a given amount of power but seek hegemony for security. Similarly, Carl von Clausewitz, also linked tactics to a wider objective and ultimately, of course strategy to policy. Operations, intelligence, technology management, human resources development, operational logistics whether conventional or nuclear, diplomacy and politics all bear ample testimony that the character of conflict is changing. The trends are new for the strategic equilibrium, however, throwing challenges and opportunities at the same time for both India and Pakistan. At Pulwama, Pakistan clearly exposed India's long-held myth of conventional superiority. At the same time, it does urge Pakistan to rethink on non-contact warfare abilities. To resuscitate the debate on nuclear thresholds and the uncertainty it generates is equally orchestrated. Understanding of both these doctrines in view of the recent episode of escalations have almost brought the thresholds of nuclear exchange at their lowest. Nonetheless, the political nature of war/conflict and use of military force remain predominant which would keep the Indian nuclear behavior dangerous particularly under the radical Hindutva mindset.
India's De-Humanizing Path to Global Catastrophe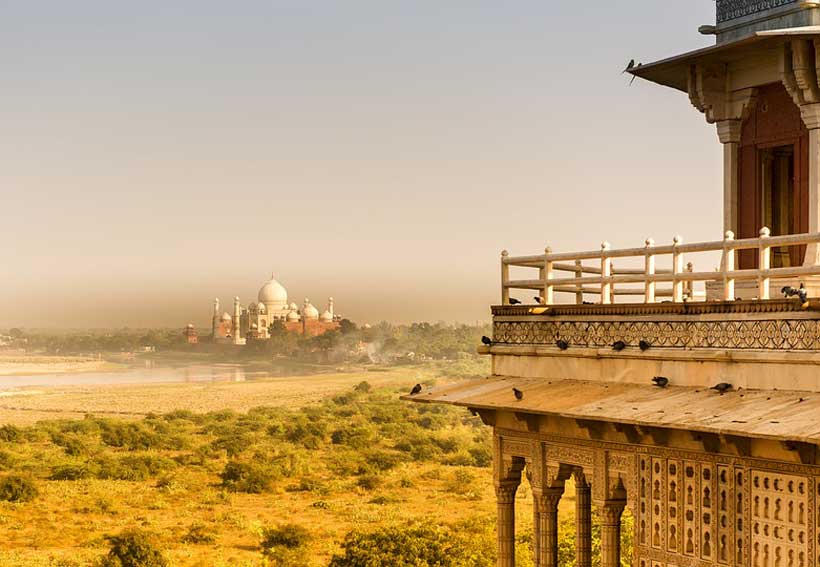 For a country that has since its inception prided itself as the world's largest democracy, India has seen its very identity being bastardized by the ruling Bhartiya Janata Party for well over a decade now. With its divisive and religious inspired brand of politics, the BJP's populism is based primarily on exploiting some of India's most deep seeded fault-lines in what has been repeatedly ascribed by many as nothing short of pure and simple fascism. Not only does this go against what India's founding fathers such as Jawaharlal Nehru and Mahatma Gandhi had envisioned for a united India, it also goes against the very principles of an inclusive more secular democracy in which India's minorities were afforded equal protection under its own constitution.
It is extremely distressing to see how lynch mobs, cow vigilantes and their enthusiastic apologists, some of whom hold the highest offices in the Indian state, have come to dominate mainstream socio-political discourse within the country. The rampant fanaticism that is being witnessed under the garb of preserving the age-old customs and traditions of India's Hindu majority, has led to a near unprecedented level of hate being directed at India's religious minorities. These include Christian, Sikh and especially Muslim and Dalit communities all of whom combined comprise of nearly 20% of India's population of 1.37 billion people.
What's more troubling is the fact that such hate is being directed in an almost systemic and carefully concerted manner at the state level. This has been evident throughout the BJP's divisive and exclusivist politics that has been clearly manifest in its policies. For instance, the ruling government's partisanship in the Ayodhya Dispute, its near overt support for the many cow vigilante groups that have sprung up, and its attempts at re-writing science and history being taught in Indian schools all represent a newfound zeal for culturally re-appropriating India's national identity as a predominantly Hindu one. Not to mention, the sizeable amount of funds and resources the Indian state has devoted to its revisionist and fundamentalist agenda. This for instance is evident in the $400 million annual budget set aside for its cultural ministry which its leaders have charged with enforcing its vision. A vision that is based on nothing more than religious inspired hegemony, that harks back to the glorious near mythic past of Hindu civilization. In addition, the government has also directed crucial staff and resources towards its religiously driven policies as apparent in its decision to assign State Police with 'cow protection' responsibilities. While the protection of animals may be justified along the lines of human decency, even when stripped off its more religious connotations; the fact that the same police and civil bureaucracy are forced to look the other way when innocent minorities are beaten, burnt and slaughtered by enraged mobs represents an appalling state of affairs.
The way such rampant abuse of power and privilege has come to define Indian society is extremely ironic when considering the vast body of work that has been done by Indian academics and policymakers in an attempt at better understanding and addressing such socio-political divisions. The likes of Shashi Tharoor and Arundhati Roy for instance have long written of the dangers of letting hardline zealots run rampant with official state affairs. In fact, the entire field of post-colonial studies owes a great deal to the likes of Homi Bhabha and Gayatri Spivak for their exposition and detailed explanation of concepts such as the 'subaltern'. Rooted in the politics of otherness, these concepts are derived primarily from the historic and cultural subjugation of some of the most oppressed cultures and peoples. These have historically included some of India's most vulnerable communities such as Dalits, whose historical and institutionalized marginalization as the voiceless subaltern has been enshrined in the very belief system that has now come to dominate Indian politics.
While the Indian state had in the past recognized and championed the secular foundations of the Indian Union as the basis for awarding equal rights to all its citizens, the present government is unabashedly dismantling those very foundations. Considering how vehemently mainstream socio-political discourse within India is geared towards simply dehumanizing the country's minorities through a perversion of its own ancient belief system, it is an absolute shame to see the ruling government use some of the most archaic aspects of its history to justify its own legitimacy and controversial vision of an ultranationalist society. A vision that already runs dangerous parallels with the many fascist and totalitarian regimes of the past. Hitler's Final Solution, Mussolini's justification of a glorious hereditary past, or the Khmer Rouge's purges along even the most basic socio-political and racial lines, all offer horrifying reminders to how the politics of hate and division can lead to some of the worst excesses of humanity upon one another, even in our modern world.
Considering how the same Indian government after consolidating such power within its borders is looking to project the same outwards; one wonders why the world watches in silence as its second most populous country with the second largest military embarks upon a direction that once saw the entire world embroiled in the throes of an unprecedented global war. Even with the benefit of such hindsight, should such a history really be allowed to rhyme let alone repeat itself?
India-Japan 2+2 Strategic Dialogue Resets Strategic Ties
India-Japan bilateral ties reached another milestone when the maiden Foreign and Defence Ministerial Dialogue (2+2) was held on 30 November in New Delhi during which the two sides discussed boosting defence and security ties besides other issues of mutual interest. While the Indian delegation was led by Defence Minister Rajnath Singh and Foreign Minister S Jaishankar, Japan's Foreign Affairs Minister Toshimitsu Motegi and Defence Minister Taro Kono led the Japanese side. The 2+2 ministerial dialogue is seen as an upgrade of the meeting between foreign and defence secretaries of the two countries, the first round of which took place in 2010. The upgrade to the ministerial level talks follows an agreement reached between Prime Minister Narendra Damodardas Modi and his Japanese counterpart Abe Shinzo during the 13th India-Japan Annual Summit held in Japan in October 2018. So far, India holds similar ministerial level 2+2 dialogue only with the US and with the start of similar format with Japan, the strategic congruence between the three countries comes into focus.
The significance of this bilateral ministerial meeting can be deciphered from the fact that it came weeks ahead of the annual summit of the two prime ministers, the 14th summit, scheduled to be held in Guwahati later in December 2019. The choice of Guwahati as the summit venue is in line with the Modi government's policy to hold such high-profile meets outside Delhi to give glimpses of India's rich cultural history to visiting dignitaries. The Japanese Prime Minister may also visit Imphal in neighbouring Manipur, once a battlefield between Japan and the Allied forces during World War II and pray for peace.
The 2+2 meeting provided an opportunity for the two sides to review the status and exchange further views on strengthening defence and security cooperation between the two countries and also aimed to give stronger spine to the existing India-Japan Special Strategic and Global Partnership. Besides, the two sides exchanged views on the situation in the Indo-Pacific region and their respective efforts under India's 'Act East Policy' and Japan's 'Free and Open Indo-Pacific Vision' for achieving their shared objective of peace, prosperity and progress to realize a better future for the people of the two countries and the region.
The 2+2 ministerial dialogue reflects the growing relations between the two countries, especially on strategic and security issues. The focus was on seeking ways to advance cooperation for peace and progress in the Indo-Pacific region and the desire of both countries to create a rules-based framework to ensure the Indo-Pacific region remains free, fair and inclusive. The two countries, both major importers of energy, are keen to ensure freedom of navigation in regional waters against the backdrop of China's increasingly assertive behaviour. India and Japan have also made progress in efforts aimed at maritime domain awareness in regional waters and are currently engaged in negotiations for an Acquisition and Cross-Servicing Agreement, which is aimed at boosting joint efforts on military hardware.
The armies and air forces of the two countries held their first bilateral exercises in 2018. Though there is a great deal of convergence of interests in the strategic and security domains, a Japanese proposal to sell the Shin Maywa US-2 amphibious aircraft to the Indian Navy appears to have run into trouble, largely due to the cost of the aircraft. If an agreement on this strategic asset is concluded enabling India to purchase the aircraft, it could enhance India's capability mix in the context of the humanitarian assistance and disaster relief (HADR) efforts. It would also be a good addition to India's recent maritime capability acquisitions including the P-8I maritime patrol aircraft and the potential acquisition of the Sea Guardian armed drone.
Japan is keen that an agreement on this is reached as soon as possible. In order to entice India for this acquisition, Japan has committed to manufacture 30 percent of the aircraft in India and this could eventually help improve Indian defense manufacturing. The two have also established a working group to study the possibilities in Visual Simultaneous Localization and Mapping (SLAM) Based Global Navigation Satellite System (GNSS) Augmentation Technology for UGV/robotics. Opportunities in the areas of technology collaboration are significant. Defense electronics is particularly important for India since its domestic defense electronic manufacturing segment is still at a nascent stage and it has to partner with its strategic partners in building a domestic capability base but also direct procurement of those capabilities in the interim.
At the last 2+2 dialogue at the official level in 2018, the two sides had "discussed measures to strengthen cooperation in fields such as counterterrorism, maritime security, defence equipment and technology
[and]
peacekeeping operations". These issues were taken up at a higher level at the ministerial level dialogue. During the India-Japan defence dialogue last September, defence minister Rajnath Singh and his Japanese counterpart Takeshi Iwaya had stressed that peace and stability in the Indian and Pacific Oceans are "crucial for ensuring prosperity of the Indo-Pacific region". They had also discussed the security situation in the Indo-Pacific, including developments on the Korean peninsula and the South China Sea. The Prime Ministers of India and Japan in their Vision Statement in October 2018 had reiterated their commitments to working together towards a free and open Indo-Pacific. Both sides have an inclusive approach in the region and defined their emerging Asian strategic framework with that goal in mind. Both see China's approach in the region as being exclusivist. There is a clear clash between their two visions of the region.
This time around, the ministerial dialogue added strategic heft to the special relationship in the wake of growing Chinese assertiveness on regional affairs. No wonder, maritime cooperation in the Indo-Pacific topped in the ministerial talks. There is strategic congruence between the Japanese Maritime Self-Defense Force (JMSDF) and the Indian Navy demonstrated by participation in multilateral exercises, including participation as observers. Both the Japan-India-US trilateral maritime exercise 'Malabar 2019' held from late September to early October 2019, and the second Japan-India-US trilateral mine-countermeasures exercise (MINEX) held in July 2019 are aimed at deepening cooperation in the maritime domain. Similar trilateral exercises in the same framework are likely to continue at an annual basis.
Besides, the Armies and Air Forces of India and Japan held their first bilateral exercises, 'Dharma Guardian' and 'Shinyuu Maitri' in 2018. Last year, Japan also joined the India-US Air Force exercise 'Cope India' as an observer for the first time. The two countries have made steady progress in Maritime Domain Awareness (MDA) based on implementing the arrangement for deeper cooperation between the two navies, signed in 2018. With an eye on China, both the countries are also close to concluding negotiations on Acquisition and Cross-Servicing Agreement (ASCA), a military logistics sharing pact. Such an agreement could expand the strategic reach and influence of both the militaries that would allow both countries to access each others' naval bases. While Japan could gain access to Indian facilities in the Andaman and Nicobar Islands, India could have access to Japan's naval facility in Djibouti. India took more than a decade to finalize such an agreement with the United States, but now that it has been done once, New Delhi has found it less problematic to do others. It has now concluded such deals also with France and South Korea; talks for a similar deal with Australia are at an advanced stage. The negotiations for the ASCA with Japan commenced after the October 2018 summit meeting. Discussions on global commons including maritime, outer space, and cyber space have been key themes in the dialogue process.
When India opted to stay out of the RCEP in November 2019 Bangkok summit, reports surfaced that Japan shall make a big push to convince India to join the mega pact. But soon it transpired that Japan itself would not be a part of the RCEP without India. Japan's deputy minister for economy, trade and industry Hideki Makihara made it clear that Japan was at the moment thinking only of negotiations. China has sought to accelerate the RCEP deal but India is unwilling without adequate safeguards and commensurate market access to the rest of the 15 RCEP members for its IT and services sector.
In a meeting with Kono and Motegi in New Delhi, Prime Minister Modi reiterated that joining the free trade pact in its present form would be detrimental to India's interests. Modi was assured that Tokyo was working with other RCEP countries to address "core concerns" raised by India. Kono and Motegi referred to the RCEP joint statement issued in Bangkok which said India had outstanding issues and that all participating countries will work together to resolve these in a mutually satisfactory way. China in particular that hoped to benefit massively through market access in India seems to be perturbed by India's decision not to join the RCEP deal, effectively wrecking its aim to create the world's largest free trade area having half of the world's population.
Japan sees free trade as one of the pillars of its Free and Open Indo-Pacific Strategy and is keen that India joins the RCEP. Japanese foreign ministry deputy press secretary Atsushi Kaifu, who accompanied Motegi to India underlined to working with India for regional peace and prosperity by enhancing connectivity. Japan acknowledges its commitment to the infrastructure development and increase connectivity, with the north-east as the focus area. It remains unclear at the moment if India will be willing to change its stance on the RCEP.
War against terror is a common issue between India and Japan. In strong words on Pakistan's sponsorship of terrorism, the ministers from both sides asked Islamabad to take "resolute and irreversible" steps against terror networks operating from its soil. The two countries called upon Islamabad to "fully comply" with its international commitments to deal with terrorism including the steps prescribed by the Financial Action Task Force (FATF). The Indian defence and foreign ministers will be meeting their US counterparts Mike Pompeo and Mark Esper for the next round of the 2+2 dialogue on December 18. It is likely that some of the issues discussed with the Japanese counterparts would be shared with Pompeo and Esper, contributing further towards mutual understanding.
The India-Japan ministerial level 2+2 strategic dialogue is an important initiative. It emphasizes the deep interest that both sides have to further strengthen their security and strategic engagements. Unlike Japan's relations with China, Koreas and some ASEAN countries which suffer from the shadow of history, India-Japan ties have no such historical baggage, the only aberration being when Japan reacted harshly after India detonated a nuclear bomb in 1998. The China factor also propels both to see common grounds and their worldviews are shaped accordingly. India and Japan alone are unlikely be able to cope with the China challenge. They need a larger coalition to balance China effectively. The Quad initiative could be a possible channel that can address issues in the larger Asia and the world.