Migration policy affects attractiveness of OECD countries to international talent
The most attractive OECD countries for highly qualified potential immigrants are Australia, Sweden, Switzerland, New Zealand and Canada, in part because of favourable admission and stay conditions. Most countries can increase their attractiveness by accelerating application procedures and offering better residence conditions to highly qualified migrants and their family members, according to a new measure of talent attractiveness developed by the OECD.
The global competition for talent has led many countries to introduce more favourable policy frameworks for the best and the brightest, but many other factors contribute to shape countries' attractiveness for foreign talent.
The OECD Indicators of Talent Attractiveness published today reveal how countries compare in terms of how attractive they are for three key groups of potential migrants: highly-educated workers; entrepreneurs; and aspirant international students. The Indicators find that the ranking for the top countries changes according to the group: for entrepreneurs, the top five are Canada, New Zealand, Switzerland, Sweden and Norway. For international students, the top five are Switzerland, Norway, Germany, Finland and the United States.
The United States would rank among the top countries for highly-qualified workers and entrepreneurs, but is penalised by the fact that relatively few are able to obtain a visa, and the conditions for their family members are comparatively restrictive.
The OECD Indicators of Talent Attractiveness score seven dimensions: quality of opportunities; income and tax; future prospects; family environment; skills environment; inclusiveness; and quality of life. The indicators also take into account how difficult it is for prospective migrants with required skills to obtain a visa or residence permit.
Since not all dimensions are of the same importance to every individual, the OECD Indicators of Talent Attractiveness allow the user to weight the relative importance of each dimension and produce an individual customised ranking showing which destination best corresponds to their own priorities.
New Zealand can improve well-being through better policymaking and reforms
New Zealand's economy has stabilised, with solid growth supporting well-being through jobs and incomes. Ongoing implementation of the government's new well-being approach to policymaking will offer further opportunities to create a more sustainable and inclusive economy for all New Zealanders, according to a new report from the OECD.
The latest OECD Economic Survey of New Zealand discusses the challenges of maintaining sound growth and improving well-being for all. The Survey projects growth of about 2.5% this year and next, against a backdrop of expansionary monetary policy, healthy public finances and tight labour markets.
The Survey, presented in Wellington by OECD Deputy Secretary-General Ulrik Vestergaard Knudsen and New Zealand Finance Minister Grant Robertson, discusses the need to boost productivity growth, address soaring housing prices and better integrate migrants into the labour market.
"Life is good for most New Zealanders, with high employment, an exceptional natural environment and strong levels of social support and trust," Mr Vestergaard Knudsen said. "But not everyone enjoys the same levels of well-being, with gaps in health, education, employment, and income. The challenge going forward will be to continue improving well-being through building a more productive, sustainable and inclusive economy."
New Zealand's 2019 Budget used well-being evidence to set priorities, choose among different policy options and foster greater collaboration among agencies. Steps should now be taken to integrate well-being into other policy advice and tools, such as regulatory impact assessment and evaluation. Embedding the well-being approach further holds the promise of making policy advice and implementation more effective, through better targeted actions, a deeper understanding of trade-offs and more coordinated cross-government action, the Survey said.
To further develop the well-being evidence base, New Zealand can strengthen measurement of natural capital, innovation, human capital, cultural identity and the integration of indigenous perspectives. It should also ensure sufficient resources are available for collecting key indicators on a regular basis, and with the granularity needed to track inequalities.
Despite generally sound macroeconomic and structural policy settings, productivity and earnings are relatively low in New Zealand. The Survey attributes this to geographical remoteness, insufficient scale, qualification and skills mismatches, weak competitive pressures and low rates of capital investment and R&D activity. Policy settings should be adjusted to further support innovation, business dynamism and competition.
The Survey notes that house prices have risen, affordability has dropped and homelessness is high. Reforms to increase housing supply responsiveness to demand would improve affordability, enhancing well-being. This could include replacement of regulations that restrict new construction with rules that facilitate densification. Also, local government infrastructure funding pressures call for new sources of funding, such as special purpose vehicles financed by targeted rates. Greater priority should be given to new rental housing, including increased provision of social housing in areas with shortages.
Immigration has increased well-being for both immigrants and most of the New Zealand-born, according to the Survey. Migration policy could be improved through more effective targeting to address skills and labour shortages while greater action is needed to ensure that recent immigrants are better integrated into the labour market.
$4.2 Trillion Can Be Saved by Investing in More Resilient Infrastructure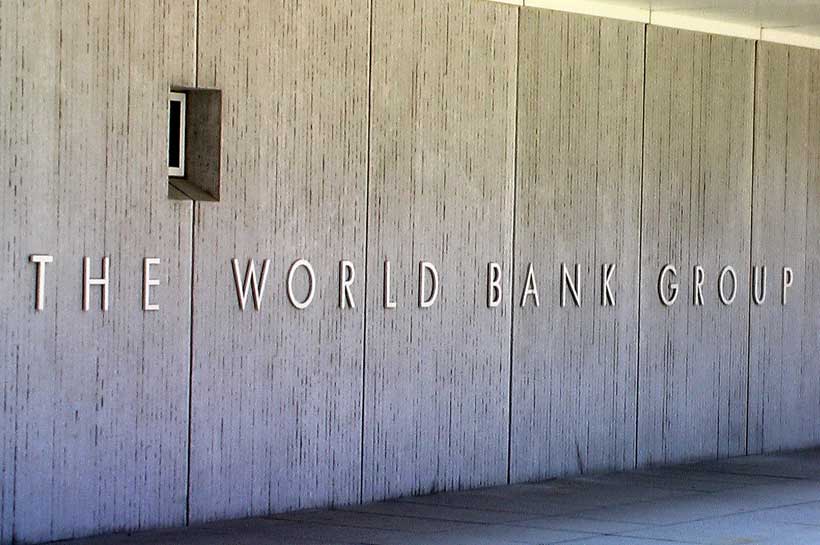 The net benefit on average of investing in more resilient infrastructure in low- and middle-income countries would be $4.2 trillion with $4 in benefit for each $1 invested, according to a new report from the World Bank and the Global Facility for Disaster Reduction and Recovery (GFDRR).
The report, Lifelines: The Resilient Infrastructure Opportunity, lays out a framework for understanding infrastructure resilience, that is the ability of infrastructure systems to function and meet users' needs during and after a natural hazard. It examines four essential infrastructure systems: power, water and sanitation, transport, and telecommunications. Making them more resilient is critical, the report finds, not only to avoid costly repairs but also to minimize the wide-ranging consequences of natural disasters for the livelihoods and well-being of people. Outages or disruptions to power, water, communication and transport affect the productivity of firms, the incomes and jobs they provide, as well as directly impacting people's quality of life, making it impossible for children to go to school or study, and contributing to the spread of water-borne diseases like cholera.
"Resilient infrastructure is not about roads or bridges or powerplants alone. It is about the people, the households and the communities for whom this quality infrastructure is a lifeline to better health, better education and better livelihoods," said World Bank Group President, David Malpass. "Investing in resilient infrastructure is about unlocking economic opportunities for people. This report offers a pathway for countries to follow for a safer, more secure, inclusive and prosperous future for all."
The report also finds that the lack of resilient infrastructure harms people and firms more than previously understood. Natural disasters, for instance, cause direct damages to power generation and transport infrastructure, costing about $18 billion a year in low- and middle-income countries. But the wider disruptions that they trigger on households and firms is an even bigger problem. Altogether, disruptions caused by natural hazards, as well as poor maintenance and mismanagement of infrastructure, costs households and firms at least $390 billion a year in low- and middle-income countries.
"For infrastructure investors – whether governments, development banks or the private sector – it is clear that investing in resilient infrastructure is both sound and profitable," said John Roome, Senior Director, Climate Change, World Bank. "It is not about spending more, but about spending better.'
'It is cheaper and easier to build resilience if we look beyond individual assets, like bridges or electric poles, and understand the vulnerabilities of systems and users," said Stephane Hallegatte, lead author of the report. "By doing so, entire systems can be better designed and with greater flexibility so that damages are localized and do not spread through entire networks, crippling economies at large."
Drawing from a wide range of case studies, global empirical analyses, and modeling exercises, the report also finds major region and country-specific implications of investing in resilient infrastructure. For instance, today Africa and South Asia bear the highest losses from unreliable infrastructure:
In Kampala, Uganda, even just moderate floods block enough streets to make it impossible for over a third of Kampalans to reach a hospital during the critical window of time following a medical emergency.
Tanzanian firms are incurring losses of $668 million a year (or 1.8 percent of GDP) from power and water outages and transport disruptions, regardless of their origin. Almost half of transport disruptions in the country are also due to floods, and flood-related transport disruptions cost more than $100 million per year.
Reliable access to electricity has more favorable effects on income and social outcomes than access alone in Bangladesh, India, and Pakistan: boosting per capita income, study time for girls and women's participation in the labor force. In India, access to electricity increases women's employment by 12 percent. But access is usually unreliable. Where access is reliable – that is, available 24/7 – the increase reaches 31 percent.
East Asia is a hotspot of infrastructure asset vulnerability to natural hazards and climate change: there are four East Asia countries among the top 5 countries globally in terms of risk to transport assets, and three out of five for the risk to power generation.
In China, 64 million people are dependent on waste water treatment plants that are exposed to earthquake and soil liquefaction risks, and almost 200 million people are dependent on treatment plants that will be exposed to increasing flood risks due to climate change.
In Peru, landslides often interrupt road traffic, causing large losses for users. Increasing the redundancy of the road network can be more efficient than trying to make roads resistant to landslides. This is especially the case around Carretera Central, a strategic export route for agricultural products.
The report offers five recommendations to ensure that infrastructure systems and users become more resilient:
Get basics right. Tackling poor management and governance of infrastructure systems is key. For instance, a poorly-maintained infrastructure asset cannot be resilient.
Build institutions for resilience. Wider political economy challenges also need to be addressed, and critical infrastructure assets and systems need to be identified so that resources can be directed toward them.
Include resilience in regulations and incentives. Financial incentives can be used to ensure that the full social cost of infrastructure disruptions are accounted for, encouraging service providers to go beyond just meeting mandatory standards.
Improve decision making. Access to better data, tools, and skills could be a gamechanger in building resilience: for instance, digital elevation models for urban areas are not expensive and are critical to inform hundreds of billions of dollars in investments per year.
Provide financing. The right kind of financing at the right time is key. For instance, small amounts of resources can support regulators and be used at the early stages of infrastructure design compared to the billions needed to repair and recover in the aftermath of a disaster.
World's top miners keep performing but investors unimpressed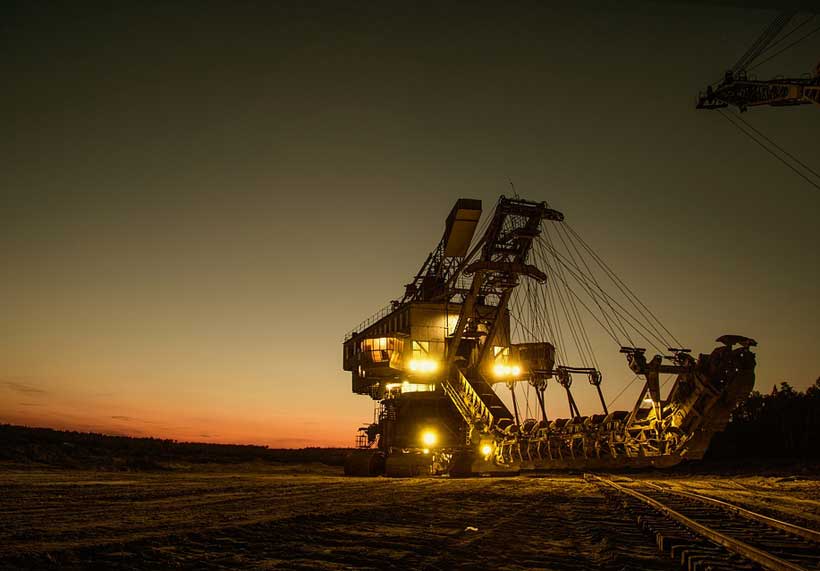 The world's 40 largest mining companies continued to consolidate their stellar performance of the past several years by delivering steady growth in 2018, according to PwC's Mine 2019 report released today.
As a group, the Top 40 increased revenue by 8%, buoyed by higher commodity price rises, and lifted production by 2%. They also boosted cash flows, paid down debt and provided a record dividend to shareholders of $43 billion. Forecasts indicate continued steady performance in 2019. Revenue should remain stable, with weaker prices for coal and copper offsetting marginally higher production and higher average prices for iron ore.
Yet investors seemed unimpressed by the Top 40's result, judging by market valuations, which fell 18% over 2018. While total market capitalization rose in the first term of this year, it remains 8% down compared to the end of 2017. Over the past 15 years, total shareholders' return in mining has lagged that of the market as a whole as well as comparable industries such as oil and gas.
PwC's Global Mining and Metals leader, Jock O'Callaghan, said: "One thing is clear – mining requires more than good financial performance to continue to create and realise value in a sustainable manner.
"We believe that the market has reservations about the mining industry's ability to respond to the risks and uncertainties of a changing world.
"With strong balance sheets and cash flows, now is the time for the Top 40 to address the issues weighing down market values: climate change, shifting consumer sentiment, and technology adoption.
"Miners need to move swiftly to restore faith in 'brand mining. As an industry, this means transforming their reputation as efficient 'converters of dirt' posing omnipresent environmental risk to prominent builders of both economic and societal capital. Prioritising greener and consumer-centric strategies, enabled by technology, will help earn the trust of stakeholders and enable miners to create sustainable value into the future."
Balance sheets remain strong; capital expenditure up but slow
In 2018 the Top 40 paid down $15.5 billion in net borrowings, resulting in the gearing position dropping below the 10-year average. All liquidity and solvency ratios improved during the year, leaving the world's largest miners with strong balance sheets and cash flows.
In line with expectations, capital expenditures started to rise again, albeit from historically low levels. The 13% increase over the previous year to $57 billion suggests that miners are continuing to proceed cautiously; approximately half (48%) of the capital expenditure in 2018 was for ongoing projects.
Copper and gold dominated spending in 2018, attracting $30 billion worth of investment. Capital expenditure on coal was consistent, year on year, and it is expected that miners will maintain current production levels while the coal price remains high.
Shareholders, government and other stakeholders rewarded
An 11% lift in operating cash flows has allowed the Top 40 to increase shareholder distributions in 2018 to a record $43 billion. Dividend yield for the year was 5.5%. There was a notable jump in share buybacks to $15 billion, up from $4 billion in 2017. Rio Tinto and BHP accounted for 70% of the total activity returning proceeds of non-core disposals to shareholders.
"While their shareholders see buybacks as welcome news in the short term, miners need to ask whether this has come at a cost given the challenges of attracting long-term capital." said Mr O'Callaghan. "Equity raisings during the year remained at a paltry $3bn, lower than the preceding two years."
In 2018 the share of value distributed to governments in the form of direct taxes and royalties increased from 19% to 21%. Employees received 22% of the total value distribution from the Top 40.
M&A activity picks up
After several years of sluggish activity, M&A picked up significantly in 2018. The value of announced transactions rose 137% to $30 billion, driven by a flurry of activity in the gold sector, the on-going push by miners to optimise their portfolios, and momentum to acquire energy metals projects.
"The renewed appetite for large transactions looks set to continue this year, with announced deal value to 30 April already exceeding the whole of 2017," said Mr O'Callaghan. "Post merger disposal of non-core assets in revised portfolios will support more deals activity in the near term."
Gold sector consolidating
The gold sector is experiencing a renewed round of consolidation, driven by a shrinking pipeline of projects, fewer new high-grade discoveries and a lack of funding for junior developments. Gold deals increased from 8% of total Top 40 deal value in 2017 to 25% in 2018, and this year are tracking at close to 95% of deals as at the end of April.
"In the current market, gold mining companies need to be rigorous and disciplined with prospective deals. Investors are still reeling from the spate of overpriced deals between 2005 to 2012, the value of which has now been lost," Mr O'Callaghan said.