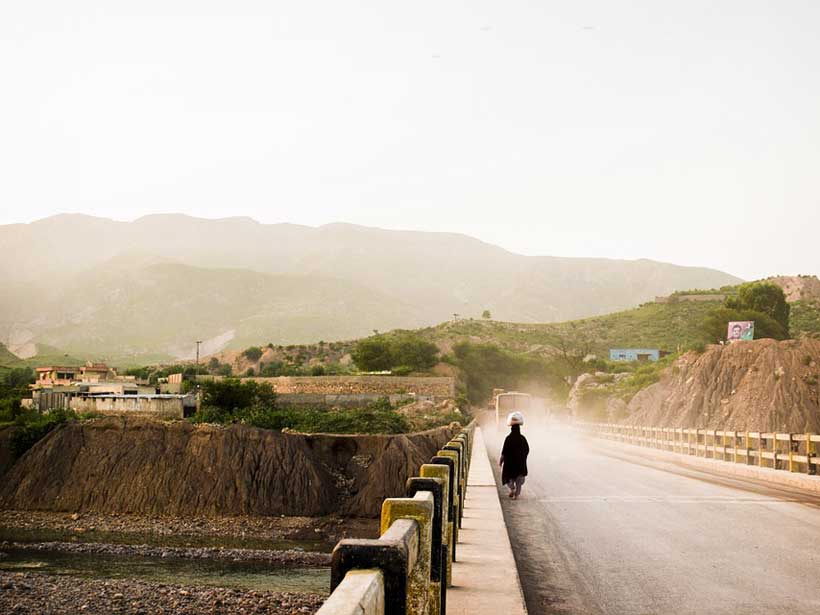 Modern conception over today's worldly aspects, in its entire heart and soul, is leagued with persuasion of self-interests and materialism.
Owing humblest gratitude to the technological advancement and volatile information revolution, the integration of states, nations and in this modern conception, of emerging non-states organizations and actors has eventually brought affinity in coherence, through repeated practices of trade, foreign alliances and societal propinquities at grass root level.
The maximal plaster, that channelizes these patterns of actions, interactions and reactions, is what we call trust. The confidence and entrustment that binds the two or more, , to negotiated arenas is a , mutual responsive forbearing that accommodation and cutting a deal is possible, if, a certain code of covenant is practiced, through legal affirmations.
History thoroughly supports the much cherished notion of ''standards build trust''.
Every historic declaration, agreement or even formal work plans have followed a decorum of specified standards and codes that have enabled the effective regulation of the treaties. The reconfirmation of the much stipulated notion, is verified by taking the oldest narrated treaty between aggressive regimes of Egypt and Hittites dated back in the era of 13th century, which advances to the emblem that, all sort of peace time agreements, abolishing radical chances of war, needs a specified code of conduct, that is practiced through mutual trust, no matter, even if the two are worse enemies.
The shift from individualistic to collectivist approach of society did not work miraculously. The entire exercise was put on real grounds through standardization of codes of conduct and important legislator road maps. They eventually lead to 'trust building amongst nations and societies. Standards do not only promote trust building amongst symmetric parties, but on the more celebrated end, it enables developmental schemes amongst the asymmetries, thereby leading to positive constructivism.
The IDRB bank and institutions like IMF are working efficiently, though they follow dictatorial lines of the powerful ones, who manipulate them, yet, enable the processes like globalization in terms of economics avenues, to carry out the developmental oriented programming to, maximize arenas of healthy sustenance of the developing and the underdeveloped states.
The current world order, which is assumed to be a neo-liberal one , though it sarcastically works on the realistic paradigms, practices law and order in an anarchic world through coercion and standardization of parameters, which define the operational work circle of the rest.
Though standardization is more often monopolized by the elitist, in any form of structure, and they are at times at an exploitative posture, yet they also facilitate coordination and easy interactions .the leading and lagging trends of the world link up the entire world from Asia to Antarctica, to Europe to Africa, and what facilitates this linkages pattern of communication is, the standardization on parts of all, and what further strengthens this standardization is trust.
So in a cycle we travel from communication to interaction, and then to standardization, which eventually in the air of optimism, reliance and trust building promotes new trends of development.
Talking about Pakistan, the beloved motherland, we do have trust deficits in trading, commerce and other economical dealings. For instance we have trust deficits regarding trades, with India, so instances like this are cashed as golden opportunities by states like Dubai. Analyzing the facts, the very thing that we lack is optimal standardization at the first end and effective implementation at the other.
China , the world's rising economic power , owes to its current power stratum , due to its economic policies , which in their most righteous direction , targeted on optimal and standard coding of products.
Interestingly they do not maintain a unified and universal echelon, rather they pursue a distinguished standard policy with all their trading beneficiaries, and reciprocate accordingly. As we know Chinese products , as per the communal public is instantly thought of second grade, which does even hold true, yet the same Chinese product , being exported to Europe will be far more differential .
The irony prevails!
Yet it adds to the growth of a region.
The genotype of a human as per the natural sciences, varies from every individual to individual, and human being the center of gravity of this universe is the prime focus of every aspect. Evaluating the assumption of Clinical psychologists, it is very crucial for the spontaneous outgrowth of every institutions setup, the co-relation of a cognitive genotype that essentially needs to complement the rational and pragmatic phenotype that is the very discernable function to the buildup of any normative and objective standardization scheme.
Standards do not really work on arbitration, rather they dovetail the expertise opinion, in tally to the ongoing environmental context, lip syncing the needs and ends of the particular project.
Authorities like PSQCA are a step ahead, towards the very approach being debated that, "trust can be built through making and implementation of standards on practical grounds of reality
The modus operandi of such organizations, cheer for the cherished legislation and execution of codes, that stand high and equal to the world acknowledged standards in the economic arenas of cooperation and interaction.
The calculus is not only directed to the econometric dealings, but standards also need to be instilled in the political and social conduct. This argument has been well versed by scholars like Thomas Hobbs, which have underlined the critical thesis of social contract.
Codification of social contract is, constitution, which evaluates all the codes practically, and it is a duty over the executive modus operandi of state, to execute them, with a sense of trust worthy relation of a citizen and a state.
And the other most notable dimension, is that, once if standards have been made, and the practice has been channelized, one should never compromise over them. Accommodation , if to be facilitated , should not be at the cost of cutting down of standards, rather once standards made, they must be enliven to the devoted cause of supremacy in hierarchy of intra-regional and global spheres of competitions. This is what Pakistanis policies are diverting their prime focus over to.
This build ups a nation via nation's image!
Results of the Afreximbank Annual Meetings 2019
The Afreximbank Annual Meetings 2019 and the associated Russia–Africa Economic Conference have come to a close. The events ran from 18 to 22 June in Moscow and became an important international discussion platform in the lead up to the Russia–Africa Summit and Economic Forum (23–24 October, Sochi). The events were organized by the Roscongress Foundation, African Export-Import Bank (Afreximbank), and the Russian Export Center.
The Afreximbank Annual Meetings and Russia–Africa Economic Conference were attended by over 1,500 delegates from 81 countries, including: Russia, Algeria, Angola, Belarus, Belgium, Benin, Bulgaria, Botswana, Brazil, Burkina Faso, Burundi, the United Kingdom, the (British) Virgin Islands, Gabon, Gambia, Ghana, Guinea, Germany, Djibouti, Egypt, Zambia, Zimbabwe, Israel, India, Ireland, Spain, Italy, Cameroon, Canada, Qatar, Kenya, Cyprus, China, Congo-Brazzaville, Congo-Kinshasa, Côte d'Ivoire, Lesotho, Liberia, Lebanon, Luxembourg, Mauritius, Mauritania, Madagascar, Malawi, Malaysia, Mali, Morocco and Mozambique.
The rest were Namibia, Nigeria, the Netherlands, the United Arab Emirates, Portugal, the Republic of Korea, Rwanda, Saudi Arabia, Seychelles, Senegal, Singapore, Somalia, Sudan, the United States of America, Sierra Leone, Tanzania, Togo, Tunisia, Turkey, Uganda, Finland, France, Chad, the Czech Republic, Switzerland, Sweden, Equatorial Guinea, eSwatini, Estonia, Ethiopia, the Republic of South Africa, South Sudan, and Japan Over 290 Russian and international journalists from 25 countries registered to take part in the Russia–Africa Economic Conference.
Prime Minister of the Russian Federation Dmitry Medvedev spoke at the Opening Ceremony of the 26th Annual General Meeting of Shareholders of Afreximbank. He noted that Russian and African relations have a solid historical foundation, which they can use to their advantage as they move forward and find solutions to today's challenges.
"Another objective reason for our rapprochement is the similar tasks facing our economies. Russia and all African countries have tremendous natural resources. According to some estimates, they account for 50 percent of the planet's resource potential. We must use these resources effectively and simultaneously expand cooperation in this and other fields," added the Prime Minister. Dmitry Medvedev met with President and Chairman of the Board of Directors of the African Export-Import Bank Benedict Okey Oramah on the side-lines of the Afreximbank Annual Meetings.
The business programme events were attended by representatives of executive government bodies. On the Russian side, they included Russian Foreign Minister Sergey Lavrov and Minister of Industry and Trade of the Russian Federation Denis Manturov. African representatives included: Chief Minister of the Republic of Sierra Leone David Francis, Permanent Secretary of the Political and Economic Affairs Office of the Federal Republic of Nigeria Gabriel Tanimu Aduda, and Minister of Trade and Industry of the Republic of Rwanda Soraya Hakuziyaremye.
The panel sessions featured the participation of the heads of high-profile international and foreign organizations: Executive Secretary of the United Nations Economic Commission for Africa (UNECA) Vera Songwe, African Union Commissioner for Trade and Industry Albert M. Muchanga, Member of the Board and Minister in Charge of Trade at the Eurasian Economic Commission Veronika Nikishina, Chief Executive Officer of the International Islamic trade Finance Corporation (ITFC) Hani Salem Sonbol, Deputy Governor of the Central Bank of Egypt Gamal Mohamed Abdel-Aziz Negm, and African Union Commissioner for Infrastructure and Energy Amani Abou-Zeid.
A total of over 20 business events were held as part of the Afreximbank Annual Meetings and the Russia–Africa Economic Conference. Participants discussed the building of partnerships between African SMEs in the Russian market, trade between emerging markets and Africa's integration into the global economy, the financing of trade under difficult global financial conditions, digital solutions and cybersecurity for state and municipal operations, food security, healthcare, and education.
Stressing the importance of the further development of multilateral cooperation, Advisor to the President of the Russian Federation, Executive Secretary of the Organizing Committee for the Russia–Africa Summit in the Russian Federation in 2019 and other Russia–Africa events Anton Kobyakov said, "Under current conditions, multilateral cooperation with rapidly growing African economies is of primary importance in Russia–Africa relations. At the fore is demand for scientific and technological progress, comprehensive integration, and application of Russian innovative developments in sectors of the African economy such as agriculture, green energy, healthcare, and municipal management. Proof thereof is the heightened interest of experts, businessmen, and heads of African government agencies, who have come to Moscow for the Afreximbank Annual Meetings."
During his speech, Chief Executive Officer of the Russian Export Center Andrey Slepnev expressed his confidence that Russia has met all of the conditions to strengthen its position in the region through investment in existing and developing economic chains, which would allow the country to secure a longer-term presence in Africa.
"We have every reason to talk about the sustainable growth of Russian exports to Africa. Since 2015, we've seen a 23% annual increase in exports on average. Africa currently has enormous potential as a sales market. Today's economic modernization is paving the way for serious infrastructure changes, which means that the need for high quality, competitive products is growing. Consequently, African countries are our strategic trade partners. Our research has shown, that Russian products in a number of industries are fairly competitive in Africa. It's vital that Russian businesses have the necessary skills to successfully enter this fast-growing market, and the REC is creating all of the conditions to make that possible," said Slepnev.
Key events on the side-lines of the Afreximbank Annual Meetings included: the Meeting of the Board of Directors of Afreximbank, the launch of the Afreximbank Strategy for Export Trading Companies, the launch of the 2019 African Trade Report, and the Annual General Meeting of Shareholders of Afreximbank.
A number of documents were signed during the economic conference, including:
•  A Memorandum of Understanding between the African Export-Import Bank (Afreximbank) and Sinara-Transport Machines JSC (STM);
•  A Memorandum of Understanding between the African Export-Import Bank (Afreximbank), Transmash Holding JSC, and Russian Export Center JSC;
•   A Memorandum of Understanding between the African Export-Import Bank (Afreximbank), Avelar Solar Technology LLC, and Russian Export Center JSC;
•  A Memorandum of Understanding between the African Export-Import Bank (Afreximbank), Chelyabinsk Pipe Plant PJSC, and Russian Export Center JSC;
•  A Memorandum of Understanding between the African Export-Import Bank (Afreximbank), Kolon World Investment, and Opaia SA;
•  A Cooperation Agreement between the Roscongress Foundation, the African Export-Import Bank (Afreximbank), and Russian Export Center JSC.
In addition to a packed business programme, the organizers of the Afreximbank Annual Meetings and the Russia–Africa Economic Conference arranged a rich tour and cultural programme for guests and delegates.
Armenia's historic vision for responsible mining
Armenia, named country of the year by the Economist Magazine in 2018, has led a peaceful transition of power, introducing significant reforms in an inclusive and democratic manner. Nikol Pashinyan, MP and opposition leader, was elected Prime Minister on May 8, 2018. The new administration has identified anti-corruption efforts, free and fair parliamentary elections, and greater equity as its priorities.
Armenia's economy is gaining strength, growing at over 5.2% in 2018. The growth has been supported by global recovery and a strong rebound in domestic demand. However, the country remains plagued by the twin evils of high unemployment and poverty. The fruits of growth are not shared across the nation.
A country rich in natural resources, particularly copper, molybdenum, gold and dimension stones, Armenia has 27 metal mines. These mines employ 9,000 people in rural areas, while metals and gems represent over 60% of total exports. Indeed, copper ore alone accounts for over a third of all exports. While Armenia has the accurate regulatory and legal framework in place to support the sector in a way that benefits its citizens, enforcement is far from ideal.
Early challenges
Against this backdrop and recognizing that extractive industries can drive economic growth and poverty reduction, the Prime Minister at the time, Hovik Abrahamyan, announced on July 28, 2015 the government's commitment to make Armenia become compliant with the globally recognized transparency standard in the extractives sector, the Extractive Industries Transparency Initiative (EITI). The government met with both the mining industry and civil society, inviting them to participate in the process by presenting nominees for a Multi-Stakeholder Group. Such a group had never been created before to agree a joint approach to the mining sector.
With issues of trust from civil society and apprehensions from industry, it appeared that the EITI process might fail to engage all parties. Following a stalemate of many months, the World Bank, funded by the Extractives Global Programmatic Support (EGPS) Multi-Donor Trust Fund, organized a workshop which brought together government, industry and non-governmental organizations for the first time. Stakeholders agreed to create a multi-stakeholder group to implement the EITI standard, with equal voting power for each party. Armenia's first EITI report was approved and published in January 2019, covering 2016-2017 fiscal years.
Beyond Transparency
The multi-stakeholder group chose to go beyond the remit of transparency and sought to develop a common vision for responsible mining that would shape the future of every mine across the country. With the help of the EGPS Multi-Donor Trust Fund, government, industry and civil society groups are now working together to develop a Mineral Sector Policy, a policy framework to guide mining operations. The policy will outline the country's vision for the mining sector and articulate what responsible and sustainable mining looks like.
The Policy will be based upon the results of two ongoing assessments of the sector: an economic assessment and an environmental and health analysis. The economic assessment will assess the mining sector's contribution to local, regional and national development, and the potential to develop stronger economic linkages along the supply chain. The environmental and health analysis will assess the health and safety of communities and workers, and examine the existing standards, capacity and institutions to effectively address these issues through a Mineral Sector Policy.
Alongside these assessments are ongoing consultations across government representatives, mining companies, civil society organizations and affected communities, which will be used to inform the creation of the Mineral Sector Policy.
The assessments and consultations will help to build a shared and inclusive vision of Armenia's future mining sector.
Electronic reporting
Armenia is one of the few EITI countries to have a fully electronic reporting system up and running, receiving reports from government and companies. Given paper-based reporting has prevailed to date, this marks a significant step forward, minimizing technical errors in reports, decreasing required time for collection of reports and their reconciliation and creating a unique system of searching and downloading open data for users by applying appropriate filters.
The impact of US-China Trade war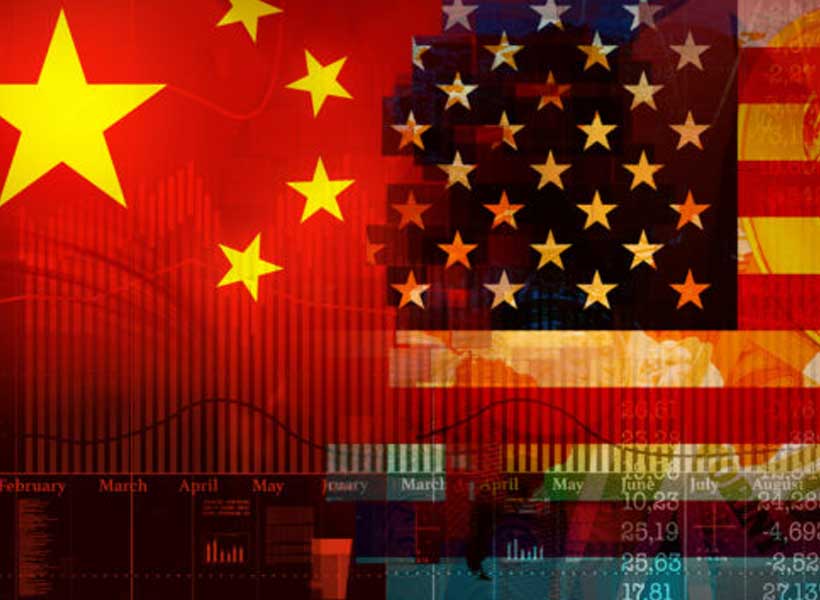 It is highly unlikely, that any tangible solution to the Trade war between Beijing and Washington will emerge in the short run. In May 2019, Trump increased the tariffs on commodities worth 200 Billion USD, from 10% to a whopping 25%. So far, US has imposed tariffs of about 250 Billion USD on China. While China, has retaliated with tariffs on US goods estimated at well over 100 Billion USD (110 Billion.)
It would be pertinent to point out, that trade disputes have not been restricted only to Washington and Beijing. Imposition of tariffs has been a bone of contention with US allies including Japan.
Off late, trade issues have resulted in major differences between New Delhi and Washington. Even though there are convergences between both countries on numerous strategic issues, resolving the differences between both sides on trade related matters is likely to be an onerous responsibility.
In response to tariffs imposed by Washington, New Delhi retaliated, and has imposed tariffs, estimated at 200 Million USD, on 29 commodities (including Apples, Almonds and Chickpeas). India's decision was a response to US' decision to impose tariffs, of 10% and 25% on Aluminium and Steel in May 2018. Last year, New Delhi refrained from imposing tariffs, but did raise import taxes on a number of US goods to 120%, after Washington declined to exempt New Delhi from higher steel and aluminium tariffs. The key propelling factor for India's recent imposition of tariffs was the US decision to scrap the Generalized System of Preferences (GSP) for India from June 5, 2019. India benefitted immensely from this scheme, as it allowed duty-free exports of upto $5.6 billion from the country.
Pressure on Trump
Even though no solution is in sight, there are a number of lobbies in the US, especially Trade groups and US businesses which have been repeatedly urging the Trump Administration to find a solution to the current impasse with China.
Only recently for instance, 600 companies, including Walmart in a letter to the U.S. President Donald Trump urged him to resolve trade disputes with China, stating that tariffs were detrimental to the interests of American businesses and consumers. The letter was sent as part of the 'Tarriffs Hurt the Heartland' campaign.
To underscore the detrimental impact of trade wars on the American economy some important estimates were provided. The letter stated that tariffs of upto 25% on 300 billion USD worth of goods, could lead to the loss of 2 million jobs. Costs for an average American family of 4 would also rise to an estimated 2000 USD, if such tariffs were to be imposed.
Reports indicating the challenges to the US economy and FDI from Chinese companies in US
A number of surveys and reports illustrate the profound challenges which the US economy is facing as well as a drop in FDI from China.
The University of Michigan's consumer sentiment index also revealed a drop in consumer sentiment from 100 in May to 97.9 in June. This was attributed to trade wars between China and the US.
According to a survey released by the China General Chamber of Commerce USA, investment by Chinese companies in the United States has witnessed a significant decline since 2016 ( including a sharp drop in 2018 and early 2019)
A number of important events have been held recently, where efforts were made to draw more Chinese investments to the US. One such event was the Select USA Summit. Speaking at the Summit, US Commerce Secretary Wilbur Ross stated:
'We welcome investment from any place as long as it's investment that poses no challenges for national security,"
US states and FDI
What was clearly visible at the Select USA Summit was the fact, that a number of US states pitched for expanding economic ties with China, and drawing greater Foreign Direct Investment.
The state of North Carolina sought to attract investments in areas like IT, Aviation and biotech. The US headquarters of Lenovo are in the state of Carolina. Trump's trade wars have hit the state in a big way, and one of the sufferers have been Soy bean farmers. As a result of a 25 percent imposition of tariffs the price of a bushel of Soy bean has dropped to 8 USD, from 10 USD in 2018.
Other US states brought to the fore the impact of tariffs on their respective economies. According to a senior official from the state of Louisiana for instance, Don Pierson, secretary of Louisiana Economic Development the state it has suffered immensely as a consequence of the imposition of tariffs. Agricultural commodities from Middle America to China are imported through export terminals in Louisiana. Pierson said that the agricultural economy of the state, as well as the logistics economy of the state have taken a hard hit as a consequence of the trade wars. Pierson also spoke about the possibility of exporting LNG from Louisiana to China. Major investments in the state of Louisiana include Yuhuang Chemical Group (Shandong's) decided to invest US$1.85 billion in a methanol production complex (this was one of the largest Chinese direct investments in US). Wanhua Chemical Group invested over 1 Billion (1.2) USD in a chemical manufacturing complex in South Eastern Louisiana
A number of Chinese companies have also begun to realise, that there is need to adopt a nuanced approach too are still tapping certain US states for investment.
Another important event was the Select LA Summit. The Los Angeles Mayor Eric Garcetti, and Lenny Mendonca, chief economic adviser to the California governor assured overseas investors of all possible support from the town of LA, as well as the state of California.
Impact of trade disputes and Washington's stance vis-à-vis Huawei
US States and Chinese Provinces have been at the forefront of improving economic ties between both countries. Both are likely to suffer as a consequence of not just the trade war between both countries, but also the US ban on Huawei. The tech company, according to a report published in 2016, contributes 7% of the GDP of the town of Shenzhen (Guangdong Province). Affiliates of Huawei provide employment to an estimated 80,000 people while a research facility in a nearby city of Dongguan, provides employment to well over 3,000
Conclusion:
In conclusion, it is important for all stakeholders, not just businesses from both countries, to play their role in resolving economic and technological disputes between China and the US. It is also important for Chinese Provinces as well as US states to play a pro-active role in reducing tensions. Both governments while realising the importance of federating units have set up official dialogues and set up other mechanisms for sub-national exchanges. It is important that these platforms now contribute towards reducing the divergences between both countries. While all eyes are on the political leadership of both countries, it is important to realise that the stakeholders in the US-China relationship are not restricted to Beijing and Washington DC.