Better water resources management can address water security challenges in Vietnam
Ensuring future water security in Vietnam will depend on meeting a host of critical challenges including emerging water stress, fast deterioration of water quality, and rising water-related disaster risks, resulting in a must to implement solutions to improve water productivity. Rapid increase in water demand will lead to water stress to 11 out of 16 river basins in Vietnam by 2030 during the dry season. In addition, there is a growing competition and needs among multiple sectors for water, against the backdrop of worsening water quality. Climate change exacerbates water challenges, posing additional need to manage water effectively.
These are the key points of discussion of a workshop in which an independent study by the World Bank titled "Towards a Safe, Clean, and Resilient Water System" was launched. The workshop, co-hosted in Hanoi today by the Ministry of Natural Resources and Environment and the World Bank in Vietnam saw the participation from numerous stakeholders as well as international and domestic experts.
At the workshop, Minister of Natural Resources and Environment Tran Hong Ha stressed the challenges that Vietnam is facing in water management: "Pressures from population growth, economic growth, and increasing water demand have put water resources at risk of depletion. These pressures will result in unsustainable development unless water resources are managed in a uniform and coordinated way and shared and used reasonably and effectively."
The newly-completed study discusses in-depth how Vietnam can manage its water resources in a sustainable way. The study suggests policy actions and the roles the public and private sector can play for effective and sustainable water management.
"Unless decisive steps are taken, water, which has been a driving force behind Vietnam's rapid growth, will become a brake on development," said World Bank Country Director for Vietnam Ousmane Dione. "Early actions will ensure that water remains a key ingredient for Vietnam's growing prosperity."
The World Bank study recommends improvements in governance, management, and financing of water resources, including strengthening of institutions for development and enforcement of regulations. It also advocates for an integrated approach of water management at the basin level and creating incentives to pollute less and use water more efficiently. Furthermore, disaster response and resilience against escalating floods, acceleration of riverine and coastal erosion, sea level rise, and land subsidence need to be improved. In addition, improving the quality of public spending and encouraging private finance is imperative to broaden the funding sources for improvements in water management.
The study identifies water pollution as the greatest threat that could cost Vietnam up to 3.5 percent of GDP annually by 2035. Urban development, discharge of untreated industrial wastewater, and use of agricultural fertilizers and pesticides are placing unrelenting stresses on the water bodies. According to data from Ministry of Construction, only 46% urban households have connections to the drainage system and 12.5% domestic wastewater is being treated, not to mention untreated wastewater from industrial facilities outside industrial zones. This compromises water quality and related ecosystems.
"This report sends a clear message that sustained economic growth in Vietnam will not be possible without strong action to safeguard water resources," said Jennifer Sara, Senior Director of the World Bank's Water Global Practice. "If good decisions are made now, water systems can be strengthened to withstand shocks such as climate change and ensure current and future generations reap the benefits of water. The World Bank's Water team stands ready to work with the Government of Vietnam to sustain resources, deliver services and build resilience."
The study suggests strengthening and enforcing regulations to create incentives to improve water quality along with use of cost-effective solutions to control pollution. The study also sheds light on the low productivity of water use, particularly in the agriculture and aquaculture sectors which account for 92 percent of the Vietnam's water usage. There are opportunities to use water more productively such as switching to crops and irrigation systems that give 'more income per drop' while saving water, reducing water usage through the use of innovative technology, and having appropriate tariff mechanisms to create incentives for efficient and productive use of water.
The Bank appreciates its partnership with the Government of Vietnam on water management. In the upcoming time, it will work closely with the stakeholders in the country to provide assistance in implementing the recommendations of the study as appropriate to promote effective and sustainable management and usage of water resources against the backdrop of climate change.
Mobile game aims to bridge gap between citizens and leaders on climate action
Millions of people worldwide will get to share their views on climate action through a UN campaign launched on Thursday aimed at connecting them with Governments and policy makers.
The Mission 1.5 campaign is built around an internet and mobile video game that educates people about climate policy and allows them to vote on possible solutions.
The campaign was developed by the UN Development Programme (UNDP), alongside experts in game development, climate science and public polling.
"Together with partners from across the private and public sectors, we have the ability with this campaign to connect millions of people with their governments in an innovative two-way discussion on solutions to the climate crisis, and increase ambition ahead of the COP26 climate talks in Glasgow later this year", said Achim Steiner, UNDP Administrator.
Mission 1.5 takes its name from the collective effort to limit global temperature rise to 1.5 degrees Celsius, as agreed by world leaders meeting in Paris in 2015.
Described as the world's biggest survey of public opinion on climate change, it aims to give 20 million people a chance to have their say. A previous survey ahead of the Paris talks canvassed 10,000 people in 76 countries.
Players will take on the role of climate policymakers who make decisions to meet the 1.5 degree goal.
Afterwards, they will vote on key climate actions that they would like to see adopted. The data will be analyzed and delivered to Governments.
The hope is that the game will bridge the gap between citizens and governments on climate action.
"People often feel disconnected from the leaders that must make urgent decisions on the climate crisis," said Cassie Flynn, UNDP Climate Change Advisor.
"Mission 1.5 is a way to help people understand climate solutions and make their voices heard. In many ways, it is the People's Climate Vote."
WWF: US Will Suffer World's Biggest Economic Impact Due to Nature Loss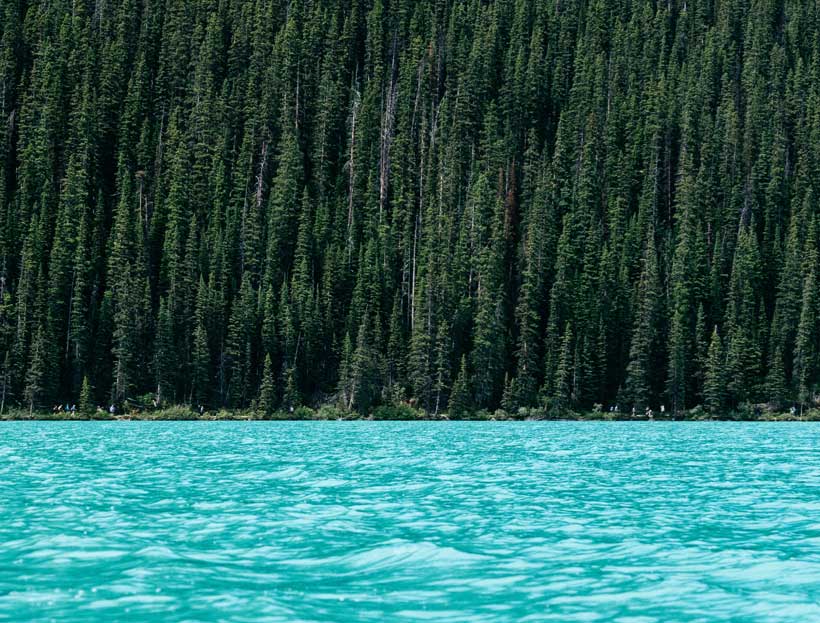 A new World Wildlife Fund report reveals for the first time the countries whose economies would be worst affected over the next 30 years if the world doesn't act urgently to address the global environmental crisis.
The study, Global Futures, which calculated the economic cost of nature's decline across 140 countries ranging from India to Brazil, shows that if the world carries on with "business as usual," the United States would see the largest losses of annual GDP in absolute terms, with $83 billion wiped off its economy each year by 2050 – an amount equivalent to the entire annual GDP of Guatemala.
"This groundbreaking report shows that the U.S. will suffer the world's biggest economic impact due to nature loss," said Rebecca Shaw, chief scientist, World Wildlife Fund. "We cannot envision a just and stable country, and a prosperous economy, if forests disappear, pollinators vanish, biodiversity collapses and rivers and the ocean are depleted. Continuing with business as usual could lead to disastrous outcomes. We need governments and corporations to halt nature loss and tackle this planetary emergency."
The Global Futures study used new economic and environmental modeling to assess what the macroeconomic impact would be if the world pursued "business as usual," including widespread and land-use change, continued increase in emissions of greenhouse gases, and further loss of natural habitats. It found this status quo approach would cost the world at least $479 billion a year, adding up to $9.87 trillion by 2050 – roughly equivalent to the combined economies of the UK, France, India and Brazil.
In contrast, under a scenario in which land-use is carefully managed to avoid further loss of areas important for biodiversity and ecosystem services, which the study terms the 'Global Conservation' scenario, economic outcomes would be dramatically better, with global GDP rising by $490 billion per year above the business as usual calculation.
Japan and the UK also stand to lose staggering amounts – $80 billion and $21 billion every year respectively. The projected economic losses in the United States, Japan and UK are due largely to expected damage to their coastal infrastructure and agricultural land through increased flooding and erosion as a result of losses of natural coastal defenses such as coral reefs and mangroves.
Developing countries will also be badly affected, with Eastern and Western Africa, central Asia and parts of South America hit particularly hard, as nature loss impacts on production levels, trade and food prices. According to the report, the top three countries predicted to lose the most as a percentage of their GDP are Madagascar , Togo and Vietnam , which by 2050 are expected to respectively see declines of 4.2 percent, 3.4 percent and 2.8 percent per year.
"It's difficult for many people to conceptualize the true value of nature and the many benefits it provides to humanity," says Shaw. "This report translates nature loss into country-specific economic terms – a tangible and powerful way to galvanize action from private sector leaders and government officials."
This pioneering method of analysis was created through a partnership between WWF , the Global Trade Analysis Project at Purdue University, and the Natural Capital Project, co-founded by the University of Minnesota.
Steve Polasky, Co-Founder of the Natural Capital Project, said: "The world's economies, businesses and our own well-being all depend on nature. But from climate change, extreme weather and flooding to water shortages, soil erosion and species extinctions, evidence shows that our planet is changing faster than at any other time in history. The way we feed, fuel and finance ourselves is destroying the life-support systems on which we depend, risking global economic devastation."
Thomas Hertel, Executive Director of the Global Trade and Analysis Project, said: "The science and economics are clear. We can no longer ignore the strong economic case for restoring nature. Inaction will cost us far more than actions aimed at protecting nature's contributions to the economy. To ensure positive global futures, we need to achieve more sustainable patterns of production and land use, and reform economic and financial systems to incentivize nature-based decision making."
Why Australia's 2019-2020 bushfire season was not normal, in three graphs
Data from satellite sources assembled by the United Nations Environment Programme's (UNEP) World Environment Situation Room confirms that the wildfires in Australia in the last two months of 2019 and the first six weeks of 2020 were far from normal.
2019 was the second hottest year on record since 1880, and Australia recorded its warmest temperatures ever in December 2019.
"The trend is very clear: 37 of the last 40 years were the warmest recorded since 1880, and the six warmest years recorded were the last six years," says Pascal Peduzzi, Director of UNEP's Global Resource Information Database in Geneva. "For those who think Australia is always burning, the following graphs clearly show that these fires were exceptional."
"This service, accessible via the UNEP's World Environment Situation Room, is provided for all countries at national and provincial levels. It identifies trends in wildfire activity since 2003, when the data first became available and monitoring began. We have sliced and diced the satellite-based data on wildfires worldwide from 2009 to the present day. We analyse the wildfires' data by month, type of land cover, protected area, province and nation to produce information products," Peduzzi adds.