ADB, MIGA to Expand Development Finance in Asia and Pacific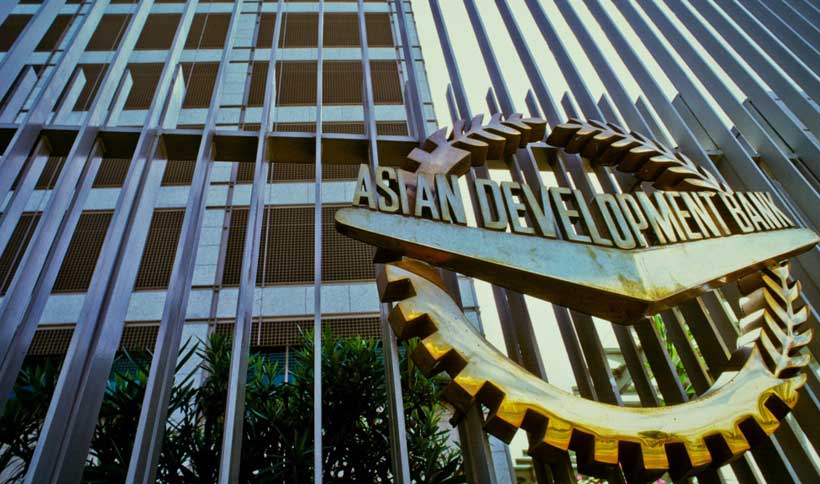 The Asian Development Bank (ADB) and the Multilateral Investment Guarantee Agency (MIGA), the political risk insurance arm of the World Bank Group, have agreed to cooperate more closely to increase the flow of private sector investment into emerging economies in Asia and the Pacific, in line with the 2030 development goals.
The two institutions signed a Cooperation Agreement today that envisages greater use of their respective financial products in joint projects.
"This agreement will enable both organizations to leverage additional private capital for development purposes," said ADB Vice-President for Private Sector Operations and Public–Private Partnerships Diwakar Gupta. "It is an important force multiplier of multilateral development financing that will help the region manage challenges to its inclusive and sustainable growth."
The Cooperation Agreement replaces a previous agreement and will be effective for three years from signing. It lays out a commitment to stronger collaboration on identifying new projects, while deepening ties between the two institutions and potential private sector investors. The agreement further calls for greater coordination on all stages of a project, from consultations and marketing, to underwriting and implementation.
"I am pleased to renew our commitment to greater cooperation with the ADB," said CEO of MIGA Keiko Honda. "This agreement charts a course for more private capital and investment across ADB member countries."
To help encourage more private investment in developing countries, the Eminent Persons Group established by the G20 advised that MIGA and other MDBs collaborate more closely, and this Cooperation Agreement contributes toward that agenda.
MIGA was created in 1988 as a member of the World Bank Group to promote foreign direct investment in emerging economies by helping mitigate the risks of restrictions on currency conversion and transfer, breach of contract by governments, expropriation, and war & civil disturbance; and offering credit enhancement to private investors and lenders.
Since its creation, MIGA has directly supported over $52 billion in investments in 111 developing countries.
Central African Republic: Diversifying the economy to build resilience and foster growth
According to the latest economic update for the Central African Republic (CAR), which was published today by the World Bank, the country's pace of economic growth for 2020 will have slumped to between 0 and −1.2% as a result of the COVID-19 pandemic following five years of robust growth (4.1%, on average). In 2019, although the country's growth rate slipped to 3.1%, it was still higher than the rates recorded by neighboring countries that are facing a similar situation of fragility, conflict, and violence.
Entitled The Central African Republic in Times of COVID-19: Diversifying the economy to build resilience and foster growth,theupdate notesthat the global slowdown has not spared CAR, where production of its main export products, such as coffee and cotton, has plummeted. The health crisis has weakened public finances and deepened the country's balance of payments deficit.
The authors observe that the pandemic's effects may wipe out years of progress in the area of human development and could drive as many as another 140,000 people into extreme poverty, which was already the plight of 71% of the population in 2019. The growth rate should start climbing again once the pandemic is brought under control, however, rising to an average of 3.9% in 2021-2023, although this is still lower than the projected rates for those years before the outbreak of the pandemic.
"Even though the security situation has improved since the peace agreement was signed in February 2019, pre-existing structural problems in the Central African economy have exacerbated the impact of the pandemic," explained Wilfried A. Kouamé, World Bank Economist and lead author of the report. "The economy's lack of diversification makes it vulnerable to shocks and limits its participation in global value chains, while its heavy dependence on international assistance reduces its budgetary maneuvering room."
A number of recommendations are made in the report for spurring the economic recovery and boosting the country's potential growth rate:
Diversify the economy by capitalizing on existing export opportunities. The country's major export products, such as timber and cotton, offer opportunities for specializing in a wide range of related products, creating new jobs, and generating additional revenue. CAR could also begin to export a variety of new products in which it has a comparative advantage.
Address the major cross-cutting problems affecting the country by putting an end to the violence, strengthening its institutions, ensuring respect for the law, and investing in sustainable development. These steps would expedite the reconciliation process and promote private enterprise and investment. The transport sector also needs to be developed in order to further cross-border trade and open up access to electricity in a country where just 8% of the population currently has access to a source of electrical power.
Reinforce subregional trade. Asia and Europe are among CAR's top export markets despite their highly competitive nature and the significant constraints associated with the resulting transport costs. Meanwhile, neighboring countries have the potential to be important markets for the country, since they are currently net importers of products that CAR exports elsewhere. This subregional market represents some $31 billion in imports per year and has a population of over 175 million.
"CAR has an important choice to make," said Han Fraeters, the World Bank's Country Manager for CAR. "It can build a strong, diversified, and resilient economy but only if all stakeholders in the country are committed to holding peaceful general and local elections and to implementing the peace accord. Without peace and the prospect of long-term stability, CAR will be unable to realize its strong economic potential."
World must not accept slavery in 21st century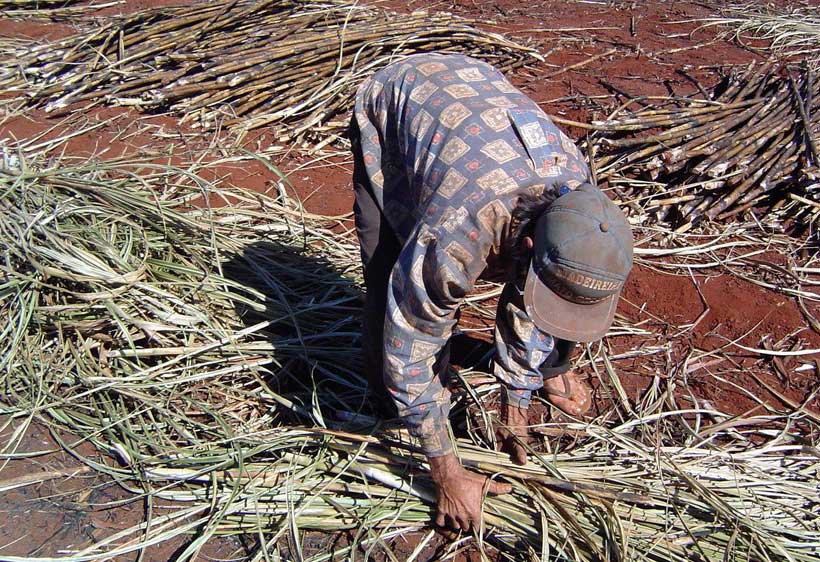 Commemorating the International Day for the Abolition of Slavery, the United Nations Secretary-General highlighted the impact of the contemporary forms of slavery, underscoring that such abhorrent practices have no space in the twenty-first century.
In a message, Secretary-General António Guterres said that global protests this year against systemic racism brought renewed attention to a "legacy of injustices all over the world whose roots lie in the dark history of colonialism and slavery."
"But slavery is not simply a matter of history."
Globally, more than 40 million people are still victims of contemporary slavery, including about 25 million in forced labour and about 15 million in forced marriage, according to UN estimates. One in four victims are children, and women and girls account for 71 per cent of the victims.
Inequality 'further reinforces' discrimination
"Poor and marginalized groups, in particular racial and ethnic minorities, indigenous peoples and migrants, are disproportionally affected by contemporary forms of slavery," Mr. Guterres said.
"Gender inequality further reinforces patterns of discrimination," he added.
Slavery manifests itself through descent-based servitude, forced labour, child labour, domestic servitude, forced marriage, debt bondage, trafficking in persons for the purpose of exploitation, including sexual exploitation, and the forced recruitment of children in armed conflict.
'Flagrant violations' of human rights
The UN chief urged all sections of the society to strengthen their collective efforts to end the abhorrent practices.
"I call for support to identify, protect and empower victims and survivors, including by contributing to the UN Voluntary Trust Fund on Contemporary Forms of Slavery," he added.
In the message, the Secretary-General also recalled the Durban Declaration and Programme of Action, a comprehensive, action-oriented document that proposes concrete measures to combat racism, racial discrimination, xenophobia and related intolerance. It also acknowledges that slavery and the slave trade are crimes against humanity, and should have always been so.
"This milestone document defines slavery and slavery-like practices as flagrant violations of human rights … we cannot accept these violations in the twenty-first century," Mr. Guterres stressed.
The International Day
The International Day for the Abolition of Slavery, commemorated each year on 2 December, marks the date of the adoption of the UN Convention for the Suppression of the Traffic in Persons and of the Exploitation of the Prostitution of Others. The Convention entered into force in 1951.
Covid crisis deepens energy efficiency slowdown, intensifying need for urgent action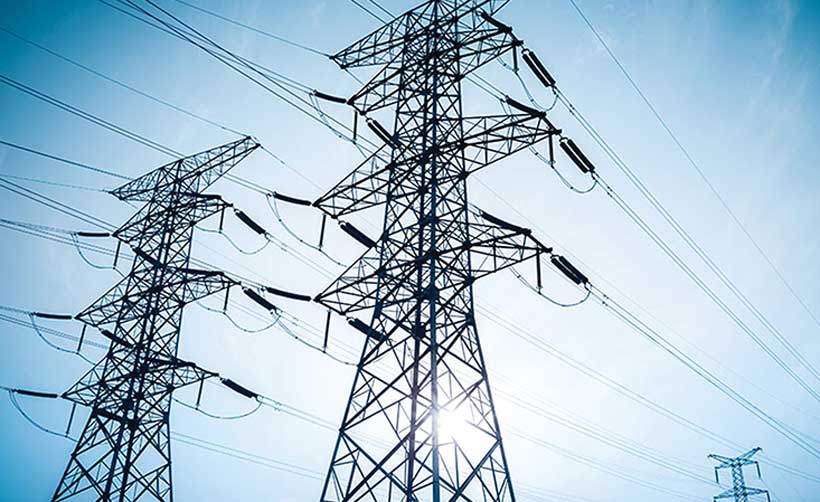 The already sluggish pace of global progress on energy efficiency is set to slow further this year as a result of the economic impacts of the Covid-19 crisis, deepening the challenge of reaching international energy and climate goals and making stronger government action critical, according to a new report by the International Energy Agency.
Global primary energy intensity – a key indicator of how efficiently the world's economic activity uses energy – is expected to improve by less than 1% this year, the weakest rate since 2010, according to Energy Efficiency 2020, the latest edition the IEA's annual update on efficiency trends. This is well below the level of progress needed to achieve the world's shared goals for addressing climate change, reducing air pollution and increasing access to energy.
The disappointing trends are being exacerbated by a plunge in investments in energy-efficient buildings, equipment and vehicles amid the economic crisis triggered by the pandemic, the report finds. Purchases of new cars, which are more efficient than older models, have slowed, while construction of new, more efficient homes and other buildings is also expected to decelerate. In industry and commercial buildings, lower energy prices have extended payback periods for key efficiency measures by as much as 40%, reducing their attractiveness compared with other investments. Overall, investment in energy efficiency worldwide is on course to fall by 9% in 2020.
"Together with renewables, energy efficiency is one of the mainstays of global efforts to reach energy and climate goals. While our recent analysis shows encouraging momentum for renewables, I'm very concerned that improvements in global energy efficiency are now at their slowest rate in a decade," said Dr Fatih Birol, the Executive Director of the IEA. "For governments that are serious about boosting energy efficiency, the litmus test will be the amount of resources they devote to it in their economic recovery packages, where efficiency measures can help drive economic growth and job creation."
Improvements in energy efficiency can contribute around half of the reduction in energy-related greenhouse gas emissions that is required over the next two decades to put the world on a path to meeting international energy and climate goals, according to IEA analysis. But short-term trends resulting from the Covid-19 crisis are slowing improvements in the energy intensity of the global economy, meaning that every unit of economic output uses more energy than it would do otherwise. This is mainly because energy-intensive industries, such as metals manufacturing and chemicals, appear to have been less severely affected by the crisis than other, less intensive parts of the economy.
The stimulus packages governments are introducing as part of their economic recovery plans will heavily influence future efficiency trends. They have the potential to drive investments and structural changes that can reduce energy intensity across all sectors of the economy. More than 60% of the funding for energy efficiency-related measures in stimulus packages announced by governments to date has focused on either the buildings sector or on accelerating the shift to electric vehicles, including new vehicle charging infrastructure.
Many opportunities remain untapped, however, with IEA tracking revealing a spending imbalance across sectors. No announcements have been made to increase the penetration of super-efficient appliances, while spending on vehicle efficiency beyond electric vehicles is minimal to date. The planned spending is also imbalanced on a regional basis, with announcements from European countries dwarfing those from other parts of the world. Announced spending in Europe accounts for 86% of global public stimulus announcements for efficiency, with the remaining 14% split between the Asia-Pacific region and North America.
"We welcome plans by governments to boost spending on energy efficiency in response to the economic crisis, but what we have seen so far is uneven and far from enough," said Dr Birol. "Energy efficiency should be at the top of to-do lists for governments pursuing a sustainable recovery – it is a jobs machine, it gets economic activity going, it saves consumers money, it modernises vital infrastructure and it reduces emissions. There's no excuse not to put far more resources behind it."
Spending on efficiency-related stimulus measures announced by governments worldwide to date is set to generate almost 2 million full-time jobs between 2021 and 2023, according to IEA analysis, mostly in the buildings sector and mainly in Europe. However, the IEA's Sustainable Recovery Plan suggests further recovery efforts related to energy efficiency could create another 4 million jobs globally through enhanced public and private sector investment in buildings, transport and industry.