Turkish Weapons Could Become Key Obstruction for Haftar's Offensive on Tripoli
While the offensive of the Libyan National Army (LNA) commanded by Field Marshal Halifa Haftar in Tripoli against the armed groups controlled by the Government of National Unity (PNU) is well underway, more and more international and regional players intervene in the Libyan crisis. Initially, the intervention would seem to be aimed at exerting political pressure on the warring parties to stop the hostilities and then grew into open military support, which only aggravates the process of resolving the long-term conflict.
Thus, on Friday, May 18, the cargo ship Amazon delivered several dozen Turkish-made Kirpi II and Vuran armored personnel carriers to the seaport of Tripoli. It is noteworthy that this occurred two weeks after the Turkish President Erdogan announced his intention to make maximum efforts to "break the plot against the Libyan people" and "comprehensive support of the legitimate government in Tripoli".
According to the tracking information, the ship under the flag of Moldova left the city of Samsun in the north of Turkey and before the departure to Libya stopped at Izmir, where the Kirpi factory is located. Apart from the armed vehicles, various small arms, including Bulgarian machine guns MG-M1 along with a large batch of ammunition were on board, the locals report. Moreover, Turkey could supply several Stinger MANPADS, anti-tank missiles and heavy weapons to PNU units connected to Muslim Brothers.
The reports on the shipment of anti-aircraft complexes to the PNU units can be confirmed by the latest statements of M. Ganun, a representative of "Volcano of Rage" operation. It was initiated to repeal Haftar's attacks and air raids.
It worth noting that lethal weapons supplies to Libya have been completely banned since 2011 based on UN Security Council resolutions, imposing an arms embargo even on the 'official' government in Tripoli. Though Ankara has not yet commented on these reports underpinned by photos and videos, it indicates that Turkey has provided military support to the Libyan armed groups in violation of UN restrictions.
So far, the majority of foreign players involved in the Libyan conflict, including Haftar's allies, preferred not to go beyond the legal support. The actions of Turkey could provoke them to more support of the LNA. The development of the Libyan crisis in this scenario threatens to transform the local confrontation to a real mediated war.
Also, the overt intervention of Turkey can cast a shadow on the primary recipient of military aid – the PNU. I hardly think Sarajj, who still retains presidential ambitions, is interested in international criticism and accusation because of violations of fundamental UN resolutions on Libya.
Kashmir: A Nuclear Flash Point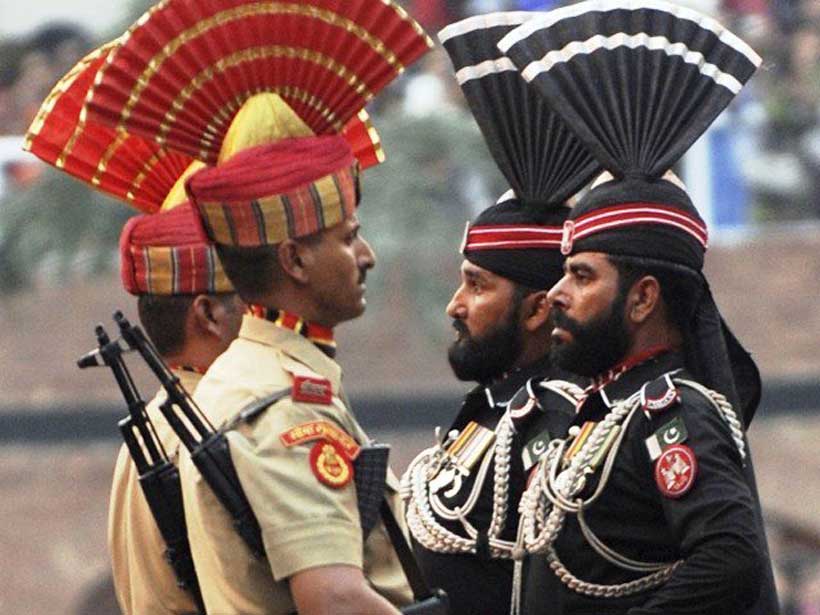 India has challenged the whole world with nuclear war, the Defense Minister announced to review its policy of no first use of nuclear weapons. It is very serious and threatened the "Peace" of not only of this region but with serious global repercussions. India and Pakistan have a history of 4 wars in the last 7 decades. But these wars were different from today when both countries are nuclear powers and keeping enough piles of weapons to destroy each other completely. Under this scenario, Indian Defense Minister's remarks are an irresponsible and direct threat to "Peace".
India staged a drama of "Pulwama" in February 2019 and used this excuse to attack Pakistan. Indian Air Force entered into Pakistan and Dropped Bombs deem inside Pakistan. In spite of the fact, Pakistan possesses the capabilities to retaliate immediately, but observed restrains and patience. Because Pakistan is a peace-loving nation and a responsible state. The visionary leadership of Pakistan understands the consequences of War and smartly averted a full-fledged war. However, two days later, Pakistan demonstrated its strength cautiously and conveyed its strong message that Pakistan loves peace and does not want war, although, having the capacity to respond reciprocity.
Pakistan has been a victim of war for 4 decades in Afghanistan and knows the suffering of war. But has learned a bitter experience and become mature enough to avoid any war.
India has occupied part of Kashmir in 1948 at the time of getting independence from the British. United Nation has passed resolutions on the resolution of Kashmir issue. But India has been delaying and has not implemented any one of UN resolution on Kashmir during the past 7 decades. It is disrespect and humiliation for the UN too.
But the recent Indian move to accede Kashmir unilaterally is a very serious breach of UN and International norms. There is a reaction from almost all over the world. China has condemned Indian move, Russia has opposed, the US has not accepted Indian action, British has criticized, European Parliament has objected, OIC has condemned, various human right Organization and NGOs has rejected the Indian accession. A wide range of protests was witnessed in all major cities of the world, Washington, New York, London, Paris, Brussel, Berlin, Tehran, etc.
Some of the countries care about their economic interests with India, but even the people of these countries are voicing for people of Kashmir. Trust, all nations, and individuals, who care about humanity and value Peace, must stand up to protect the rights of Kashmiri people.
Pakistan extends its full support and stands with any International Organization or platform, any Nation, any Country, any Individual, who stands up for the just cause of Kashmir. It is a principled stand to extend full moral and diplomatic support to Kashmir.
I am scared of Indian desperate behavior, where India is has increased violation of Line-of-Control (LoC), using cluster Bombs, Using Heavy Weapons, Targeting Civilian Population inside Pakistan along the LoC. India has evacuated all foreign tourists and local visitors from Kashmir. Educational Institutions are closed, Media has been stopped from reporting the facts, telephone, mobile and Internet Service has been closed down, Kashmir has been isolated from the rest of the world. One million troops equipped with lethal weapons are controlling 15 million un-armed civilians. Killing, Torturing, Rape, Kidnapping, Arrest and all types of war-crimes are taking place. Draconian Law introduced to shoot at spot any suspect without any legal formalities. Curfew for the last 12 days has made life impossible due to the shortage of food and basic necessities of life. 15 Millions Lives are at stake and at the mercy of the International Community. Indian butchers are ruthless and as a state policy, engaged in genocide.
There are pieces of evidence that India may initiate a war with Pakistan to divert the World-Attention from the deteriorated situation of Kashmir. India may try to hide its war-crimes in Kashmir by engaging Pakistan in a full-scale war. Pakistan Foreign Ministry has issued a statement "The substance and timing of the Indian Defense Minister's statement are highly unfortunate and reflective of India's irresponsible and belligerent behavior. It further exposes the pretense of their No First Use policy, to which we have never accorded any credence. No First use pledge is non-verifiable and cannot be taken at face value, especially when the development of offensive capabilities and force postures belie such claims. Pakistan has always proposed measures relating to nuclear restraint in South Asia and has eschewed measures that are offensive in nature. Pakistan will continue to maintain a credible minimum deterrence posture."
Any misadventure by India may cost a heavy loss to humanity. Its impact may not be limited to Pakistan only but may harm the whole region and the whole world. International Community, must act immediately before it is too late.
China's Defense Policy: Questions and answers
The Office of the State Council of the People's Republic of China has published a paper titled the White Paper "National Defense in New Era". The document is designed to become a response of the Chinese leadership to other countries' fears over the growing military power of the PRC. The paper outlines the main points of China's national defense agenda. They envisage the containment of any external aggression, the safety of the population, social stability, protection of the territorial integrity and the marine and space interests of the PRC.
The White Paper for the first time outlines the priorities of the Chinese army in the new era on the basis of the "four strategic pillars". According to the paper, the Chinese army, acting in accordance with the strategic requirements of national security and development, carries out the assignments set by the Party and the people and provides strategic support for strengthening party leadership and the socialist system and for protecting the sovereignty, unity and territorial integrity of the country. In addition, the army guarantees strategic support to protect the interests of China abroad and contributes to peace and development on the planet.
This document details defense expenditures and their structure. Over the past decades, the PRC has significantly reduced its military spending in proportion to national GDP and the state budget, but has increased its absolute value. In 1979, the country's defense expenditures accounted for 5.43% of the GDP, while in 2017 – 1.26%. At present, China is the world's sixth in the ratio of military budget to GDP (after the United States, Russia, India, Britain and France), while it holds second place in the absolute volume of military expenses.
What triggered most interest is the statement under which the Chinese leadership vows to never be the first to use nuclear weapons whatever the circumstances. Beijing, the document says, has no intentions to participate in the nuclear arms race and will maintain and strengthen its nuclear potential only for ensuring national security. "China calls for a complete ban and destruction of nuclear weapons, is not going to compete with any country in an arms race, and will maintain its nuclear potential at a level appropriate to meet the needs of national security," – the White Paper says.
This provision has caused the greatest number of questions: for one, why, in this case, China refuses to join the Intermediate-Range Nuclear Forces Treaty? What is often mentioned in this regard is that the US President has announced his intention to conclude a large-scale nuclear agreement with Russia and China on arms control. Perhaps, this is possible in the future.
But the important thing is that national defense policy and operational issues of arms control go separate. We remember Barack Obama's speech on nuclear-free world, which he delivered in Prague in 2010 and for which he received the Nobel Peace Prize. But this did not mean and does not mean that the United States is ready to immediately dump nuclear weapons.
Incidentally, in the 2011 White Paper on Defense Issues, China (the only of the globally recognized nuclear powers) was the first to declare non-use of nuclear weapons. As for Beijing's participation in disarmament negotiations, it is determined by the balance of strategic deterrence forces worldwide.
That is why, after D. Trump's statement about the US withdrawal from the Intermediate-Range Nuclear Forces Treaty, China, whose nuclear potential is considerably smaller than that of the US, refused to join the treaty until the two countries' potentials became, if not equal, then at least comparable. Meanwhile, Beijing will welcome participation in the negotiations of other members of the Nuclear Five – Britain and France, as well as unofficial nuclear powers, such as India and Pakistan.
In addition, it is important to separate such issues as reduction of nuclear weapons and their means of delivery, which comprise ballistic missiles, including medium and short- range. The latter, according to the Chinese doctrine, are classified as strategic weapons.
In general, the White Paper gives you a feeling that China will be ready to join the process of control of nuclear weapons and their means of delivery when the time is right and the relevant conditions are in place. This, in Beijing's opinion, meets the interests of national security. And the time to do so may well come in the foreseeable future.
From our partner International Affairs
NATO's "space strategy": What is it all about?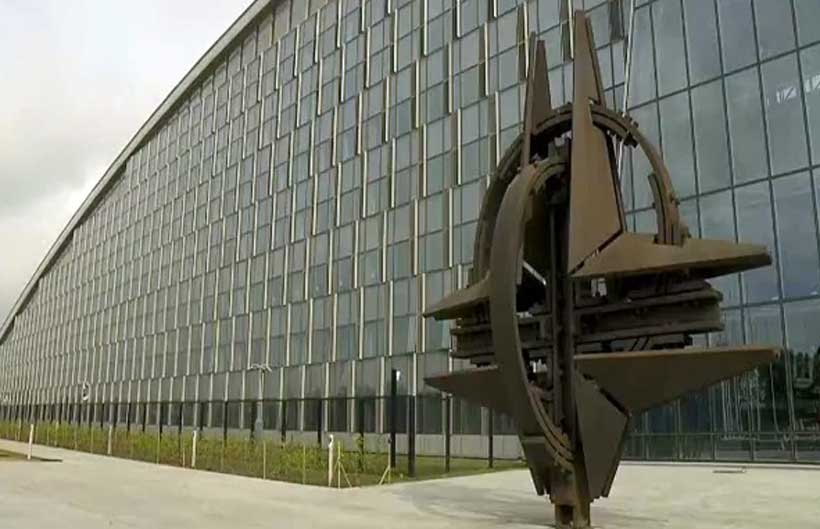 In a Twitter post released in June 2019, NATO Secretary General Jens Stoltenberg said that the North Atlantic Alliance planned to develop its own "space strategy." According to Deutsche Welle, NATO experts are certain that future military conflicts will inevitably affect near-Earth space, "for example, through an attack on satellites of strategic importance or through the use of a weapon in space."
NATO explains the need to "declare space a separate territory for military operations" by the emergence of new threats posed by technological progress. The argumentation is of a standard military-bureaucratic nature: as new technologies keep coming along, "exploring" their potential military application becomes imperative. Moreover, NATO's core members – the United States, France and Britain – clearly go beyond purely theoretical "research" in the field of weaponization of outer space. In December 2019, President Donald Trump issued an order to create the US Space Command with an eye to turning space into a domain of warfare.
Judging by the information available in open sources, it could be safe to assume that in its space warfare plans, the North Atlantic Alliance could move along a path similar to its policy in the field of cyberspace operations. Indeed, in 2016, NATO outlined a common view whereby a cyberattack can, under certain circumstances, be considered a reason for implementing Article 5 of the North Atlantic Treaty, thus activating the principle of collective defense, which is at the very heart of NATO's founding treaty. Computer networks, infrastructure and software were designated as a separate area for developing the tactics and strategy of combat operations on land, on high seas and in the air. A unified coordination center for cyber operations was set up in Mons, Belgium, in October 2018.
However, NATO has not yet been able to agree a cyber security doctrine that would suit all of its members. According to The Economist, plans are apace to do this within the next "year or two." So far, there has been no mention of any joint offensive operations in cyberspace, which are within the exclusive competence of the NATO member states. The Allied Command Transformation, responsible for the development of promising concepts of warfare, will work out a doctrine of cyber operations already within the next few years, although this work has just begun. NATO is thus moving on to the next task even before it has solved any one from the list of "new challenges." According to German media reports, once the planned "space strategy" has been duly implemented, NATO will move on to the allocation of "additional resources," and view "possible space attacks" as "attacks on the ground, in the air, at sea and in cyberspace."
Here NATO may hit several serious snags, the first being President Trump's open distrust of the alliance. Trump has on several occasions expressed his doubts about NATO's value for the United States. During his election campaign he described NATO as "obsolete," and already in office he has repeatedly put in question his commitment to the organization's fundamental collective defense principle. Reports about Trump's desire to pull the United States out of the North Atlantic Alliance started leaking into the media from the very start of his presidency. He openly hinted about his readiness to dramatically downsize US military support for Europe, and even warned that Washington could go it alone" if its European allies failed to "cooperate." In April, Washington did not invite the heads of government of NATO member states to celebrations marking the 70th anniversary of the North Atlantic Alliance in what many Western media outlets described as a sign of the diminished status of NATO.
The past experience of overcoming a similar period of "cooling" in Washington's relations with Europe under President George W. Bush, is prodding the leaders of some European NATO member states to fall into Washington's line. In the field of defense, one of the Trump Administration's priorities was to undermine strategic stability, including by reviving the concept of achieving "decisive superiority" in the militarization of space. Unhappy about the European NATO members' "inadequate" defense spending, President Trump demanded and obtained in 2014 their promise to increase their defense outlays to 2 percent of GDP.
However, only a handful of them have managed to meet this target to date.
Meanwhile, more and more European experts now fear that Washington's desire to decrease its commitment to the existing system of Western alliances could stay on even after Donald Trump has left the White House. Moreover, the political and diplomatic steps taken by the Trump Administration indicate a desire to use NATO to advance US, rather than Western-shared geopolitical interests in Europe. Many Europeans also suspect that Trump's verbal attacks are meant to disguise Washington's true desire to undermine EU unity and geopolitical prospects. As if to justify these suspicions, Washington started openly calling the EU a "weak" and "incapable" union and pitching the idea of a US-adjusted North Atlantic Alliance to replace the new "unifier of Europe." During the 2018 NATO summit, these disagreements boiled over to an extent that in the fall of that same year the French and German leaders called for creating an independent European army.
The Europeans' intention to expand NATO's "zone of responsibility" to space might look like an attempt to meet Washington's demands, though in its own way – to increase spending under the 2% NATO quota not by buying more US-made arms, but by expanding national and continent-wide space programs. After all, many space R&D and technologies have a "dual" potential and can be used for military and civilian purposes alike.
Technology-wise, NATO's space plans face another hurdle, since when it comes to "military" space, the United States is way ahead of all of its allies combined. The US military space budget for this year exceeds $12 billion, with $14 billion requested by the Pentagon for 2020. By contrast, the similar budget of France, which is second among NATO countries in terms of "military" space spending, is a mere 3.6 billion euros for the next five years. By the end of Trump's first year in office, Washington's missile defense policy was "radically revised" with significant spikes in related spending added to the country's defense appropriations list. The US Space Command is in the process of being set up.
On January 17, the United States released the National Missile Defense Review, which prioritizes, among other things, the deployment in the near-Earth orbit of combat lasers capable of shooting down ICBMs. It outlines an essentially global task of covering the entire territories of the United States and its allies that comes in place of the previous goal of ensuring protection against a "limited ballistic missile strike."
The Pentagon is mulling a constellation of small and cheap satellites placed in a low-Earth orbit to track ICBMs at every stage of their flight, as well as "non-kinetic means of influencing space vehicles," speeding up the development and launchings of dual-purpose satellites, and influencing foreign spacecraft under the pretext of dealing with space junk. According to Western and Russian experts, the United States plans to study the possibility of placing in orbit missile or laser interceptors, along with "cluster groups" and anti-missile weapons.
For comparison, France, which is NATO's second biggest space power, doesn't come even close to this. In order to finally keep up with America, Paris recently unveiled a "Space Defense Strategy" with an eye to developing new orbital weapons, creating a "single command" and establishing the armed forces' "direct control over military satellites." When unveiling the Strategy in July, President Emmanuel Macron said: "We will better protect our satellites, including in an active way". Still, the French military's growing interest in space "exploration" does not necessarily mean that it is ready to follow in America's wake. A well-known pragmatist, President Macron has recently been emphasizing the objective need for Europe to offset US influence. In June, Macron spoke in favor of mending fences with Russia.
"Europe, that I believe in… must build new rules of trust and security with Russia, and should not only agree with NATO. It needs to build only between Europe and Russia," Macron stressed.
Finally, NATO has once again been pointing to Moscow's alleged "aggressiveness" to justify its military preparations of the past few years.  However, it is Russia – one of the world's leading space powers that has consistently been opposing attempts to militarize outer space. Russia and China have spent many years promoting a draft treaty that would ban the deployment of weapons in space, and the use of force or the threat of force against space objects. The Russian-Chinese initiative is based on a political commitment not to be the first to place weapons in outer space. As for the United States, it is the main opponent of any international legal initiatives aimed at preventing an arms race in space. On April 1, 2019, it became known that Washington had blocked the final report by a team of UN experts on measures to prevent the deployment of weapons in outer space. Most recently, during a July 26 meeting of the BRICS Foreign Ministers Council, Russia's Foreign Minister, Sergei Lavrov, once again warned Washington not to bring "weapons into outer space, which would lead to a new qualitative turn in the global arms race" .
With the demise of the Cold War, NATO lost the two key elements that had justified its existence, namely "the enemy" and "the mission." During the past thirty years, however, the North Atlantic Alliance has been desperately searching for those past priorities for which its members would have to keep sacrificing a considerable portion of their own interests. Will the new "space" plans be able to keep the alliance alive, or will they become a new confirmation of NATO's chronic problem – the inability to identify the right challenges, priorities and tasks of this day and age?
From our partner International Affairs