Pakistan: Is it in Midst of Debt Trap?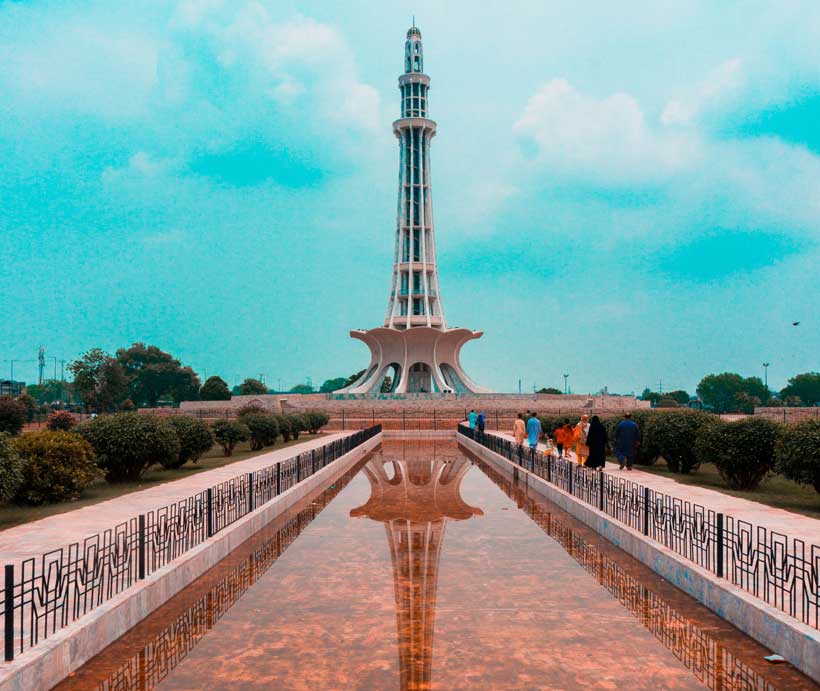 Pakistan is a country with a population of 210 million, 6th largest country by population, 23rd largest in term of Purchasing Power Parity (PPP), and 40th largest in terms of nominal gross domestic product. Rich in natural resources, blessed with an excellent climate, suitable for agriculture. Pakistan has a youth workforce of around 140 million under the age of 40 years; it has a unique geo-strategic location, possessing the high potential for rapid development.
Unfortunately, corruption, poor governance, nepotism, and geopolitics have made Pakistan so miserable that we have to borrow money to pay back loans. The nation is facing debt of around 100 billion US Dollars and a severe shortage of foreign exchange. The major source of earning foreign exchange in Pakistan was Export and Foreign remittances; unfortunately, both have declined in the last few years. The situation may convert into crisis when the loan installment is due to pay back and no foreign exchange available.
Prior to 1990, Pakistan utilized IMF loans temporarily to bridge minor balance of payments gaps. And it was all right. However, the abolition of Foreign Exchange Controls by the Pakistan Government in 1991 was a wrong-policy move and was the beginning of the crisis which we are faced with till today. The ruling elite wanted to be free to convert/launder their ill-gotten wealth in Rupees into Dollars and send it abroad. This same trick was employed by successive governments one after other. During 2013 -18 went totally mad using the old trick and kept on borrowing Dollars, again and again, to keep the Rupee at around Rs100 so that they could convert their mega commissions from mega projects into Dollars and send it abroad. At the same time, they were accumulating external debt by unrestrained resort to Sovereign Guarantees on mega projects and borrowing repeatedly from the IMF. The external debt kept mounting to unsustainable levels and reached over $100 billion. Chinese loan on CPEC projects is around 6 billion only, which constitute less than 10% of total loan. The major part of foreign loan is from IMF, World Bank, Paris Club and western donors.
IMF is full of experts and no doubt on their intellectuality and scholarly capacities. The question is why did the IMF keep on lending without assessing the payback capacity of Pakistan? Why did not impose the same kind of severe conditionality as they are doing now? Why not the IMF did improved governance in Pakistan? Why did not IMF asked for stopping corruption? Etc many such questions.
The answer is simple. Our adversaries wanted to lead us into a Debt Trap and the NRO which they forced on Gen Musharraf as well as the crisis which was engineered to oust him, were part of the Grand Strategy to bring Pakistan down to its knees unable to protect its vital national security interests – undermine the Pakistan Armed Forces, its nuclear and conventional deterrence and its strategic relationship with China. They want us to remain economically weak and dependent.
Especially, the current program under consideration – 22nd program, is we planned the trap. It is obvious that an amount of US Dollars 6 Billion over a period of 39 months, on an average less than US Dollars 2 billion a year, is not less than a joke. Will it help Pakistan at all? While Pakistan has sought enough amount from friendly countries like Saudi Arabia, China, and the UAE. If they're still a small gap, can be sourced from any other friendly country. The conditions placed by the IMF are so heartening that the people of Pakistan feel ashamed. If the experience of the previous 21 programs was not satisfactory, how to expect the new one, 22nd will solve the real issues of Pakistan?
In a matter of fact, borrowing money is bad, and borrowing money to pay back the loan is worst. It means, the system is not delivering or improving the economy that is why there is a need to borrow more. We cannot keep this habit for a long time. We must change this habit and should change now, the sooner the better.
We need to focus on generating wealth. The best source of earning foreign exchange is by increasing export. Pakistan does have a huge potential of enhancing exports, but the bottlenecks are required to be resolved by the Government. It is a policy issue and needs an understanding of the issue. It may not cost the Government any huge funds, just reforms to facilitate exports are required by policy incentives. The second major source of earning of foreign exchange was Foreign remittances, which were witnessed a sharp decline over a period of a few years. Overseas Pakistanis may be facilitated to transfer their funds into Pakistan in a friendlier manner. Legal complications may be removed and procedures may be formed more convenient.
IMF may force the government to collect more tax, which will cause more difficulties for common citizens. The Business community may escape the country, but salaried persons will be victimized. Inflation and price hike in the domestic market may create unrest and chaos in the country.
We must avoid debt trap and think wisely, smartly and protect our national interests.
Internship tips from an intern who became an owner and CEO
Internships can be a valuable opportunity to start your full-time working career, and change your life.
Fatih Ozmen went from intern to owner and CEO of multi-billion-dollar aerospace and national security leader, Sierra Nevada Corporation (SNC).
Starting at SNC as an intern almost 40 years ago when it was a tiny and struggling engineering company, Ozmen and his wife, Eren (now the company's chairwoman and president), had the chance to acquire the company a few years later. Today, SNC is an agile, cutting-edge disruptor in government contracting with a workforce of 4,000 that supports and protects explorers and heroes. Ozmen has been SNC's CEO and owner for a quarter century.
Of his journey from intern to CEO and owner, Ozmen said, "I credit a lot of good luck and some good choices, starting with how I approached my internship." Here are his three tips to help you get the most from yours:
1. Look for companies with missions and values that inspire you.
"As a student or intern you can feel independent, like you're holding your future in your hands. A lot of business people will tell you to consider an internship a transaction to meet your needs. I would encourage you to turn that focus outward.
"Ultimately, once your basic needs are met, it's the deeper rewards that keep us going. Things like the feeling of being part of a team and making a real impact. I'd encourage young people first to identify companies or teams that are addressing challenges that really interest you. Read the bios of the people you'd work with or for. Do their stories, and the company's story, inspire you? Are people there working in their individual interest or in the interest of the team, and the overarching mission?
"It's more rewarding when you see a whole group within the company working toward a larger goal. Let me give you an example. On a number of occasions, people have come up to Eren and me to tell us how we saved their lives in the battlefield. There was one time our holiday party was crashed by people who wanted to meet the SNC people who built our technology that jams cell signals and prevents IEDs from exploding, protecting our servicemen and women. These people thanked us and cried, and we cried with them. They shared heartfelt stories about how our technologies enabled loved ones to come home safely. This is priceless."
2. Always look for an opportunity to understand the core need, to look beyond the "what" and truly understand the "why."
"As a young engineer, working to enhance jet landing systems so they work in all conditions, including rain, was the biggest privilege for me.
"One of my first experiences early on was being on an aircraft carrier at 2 a.m. Standing next to F-18s and working among sailors day and night was fascinating and inspiring. I was sleeping right below the deck and hearing the roar of the aircraft engines, and tires skidding upon landing. They operate 24 hours a day.
"It was invaluable to see firsthand the problems pilots were facing and the environments sailors had to work within. It was eye-opening to see that while we are often comfortable in our homes and warm beds, servicemen and women are deployed months at a time away from their families working within dangerous conditions with poor visibility. Imagine being an F-18 pilot, finding the ship — a postage stamp-sized object off in the distance — and landing on it. That would be difficult to do in even ideal weather and visibility conditions.
"Our engineering task was straightforward: fix a strange flaw on the existing landing system that didn't work as expected when it rained. We made it work and it's amazing that 30 years later the Navy still uses the technology we created. Importantly, I was able to witness the challenge and solution, to work alongside the sailors and see it from the pilots' perspective. This helped me to go beyond the what of our mission — a flaw in technology — to really understand the why — to save lives."
3. Embrace newness and change as a journey, not an obstacle.
"When Eren and I first came to the U.S., we were young, didn't speak much English and didn't have money. But we did have goals and an unrelenting passion to chase our dreams. Was it easy? No. And I'd be lying if I said there weren't days when it seemed impossible or challenges that we faced along the way seemed insurmountable. But this is our American dream. None of it would have been possible if we didn't look beyond the uncertainty and challenges. It's a great country that made it happen. I couldn't do it anyplace else in the world.
"We live in a world where the American dream is in reach for everyone. Don't take it for granted."
With the power of dreams, innovation and inspiration, there is no limit to what you can accomplish once you get your start, Ozmen says. Learn more about internship opportunities at www.sncorp.com/careers/students/.
Scaling up support for sustainable development: Mongolia on the rise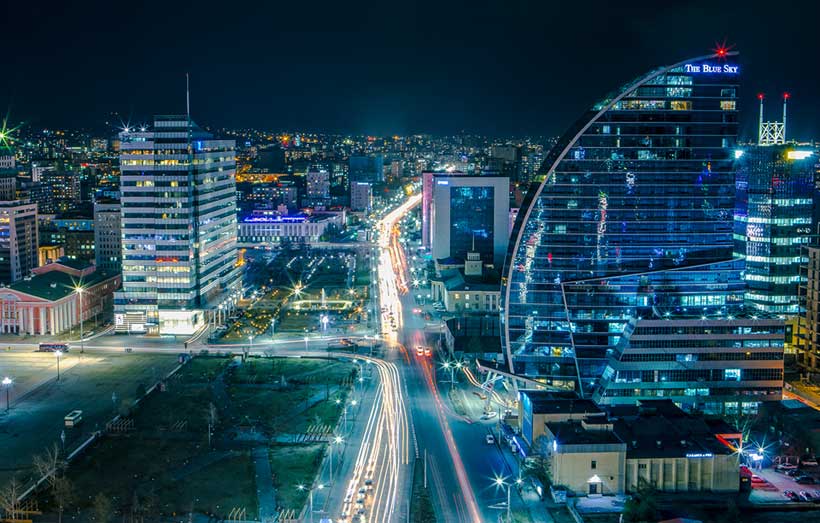 Mongolia's economic rebound in recent years reveals a country rising up to the challenges borne from adverse economic shocks. The country's economic resilience comes as no surprise. Mongolia has responded well to near-term economic challenges and chartered its long-term path towards sustainable development despite its inherent constraints as a small and landlocked economy that is also highly dependent on natural resources. Mongolia prides itself as being one of the first countries to adopt the Sustainable Development Goals (SDGs), with Mongolia's Sustainable Development Vision 2030 receiving parliament approval in 2016 just six months after the adoption of the SDGs globally.
In particular, Mongolia's policy experiences in areas of economic diversification, good governance and regional cooperation were well-exemplified by the Action Program of the Government of Mongolia for 2016-2020. So, Mongolia has utilized these policy tools to carve for itself strategic positions to weigh in on issues significant to the country's national development outcomes. For example, Mongolia leads the global agenda of the needs and challenges faced by landlocked developing countries (LLDCs). The presence of the International Think Tank for LLDCs in Ulaanbaatar further highlights the key role of Mongolia as a credible broker of the LLDCs development agenda.
Mongolia has been active in implementing intergovernmental initiatives facilitated by UN ESCAP including the distinct but interrelated intergovernmental agreements on the Asian Highway Network, the Trans-Asian Railway Network, and Dry Ports. We welcome the recent development on the entry into force of the Intergovernmental Agreement on International Road Transport along the Asian Highway Network among China, Mongolia and the Russian Federation, supporting trilateral economic cooperation.
Currently, Mongolia has substantively engaged on trade facilitation initiatives including the Framework Agreement on Facilitation of Cross-border Paperless Trade in Asia and the Pacific. There is great potential for Mongolia to strengthen its role in the related area of transport facilitation, given its position as a transit point between big economies like China and the Russian Federation. Also, we are pleased that Mongolia is soon to become the seventh member of the Asia-Pacific Trade Agreement, a preferential regional trade agreement, open to all developing member States in Asia and the Pacific.
Mongolia has also been a key driving force to advance cooperation for clean energy, especially towards a North-East Asia power interconnection, leveraging from the country's abundant renewable (solar and wind) energy resources. Energy cooperation finds strong resonance in relation to climate action and air pollution, given the North-East Asia subregion emits over one-third of global greenhouse gases and faces heavy impacts of air pollution.
With inherent constraints due to its fragile economic structure and environmental condition, Mongolia constantly needs to find balance between providing prompt policy responses in the face of volatile and unpredictable external shocks in the short-run and pursuing structural changes to address long-term socioeconomic issues. Under these circumstances, pursuing an integrated approach becomes an imperative for Mongolia to advance its national socioeconomic agenda, regional connectivity agenda and global sustainable development agenda, bolstering Mongolia's resilience towards adverse economic, social and environmental shocks. To this end, I welcome Mongolia's emphasis on the "whole of government" plus a "whole of society" approach.
Through the years, we have seen how Mongolia continues to be a steadfast partner of the United Nations Economic and Social Commission for Asia and the Pacific (ESCAP) in promoting regional trade, connectivity and development across its various interrelated dimensions. Mongolia has also provided leadership in advancing regional cooperation agenda in the Asia-Pacific region by chairing the seventy-fifth session of UN ESCAP in May 2019.
Equipped with lessons learned from past development challenges and mindful of new directions and approaches to nurture future opportunities, Mongolia's regional position and potential are on the rise. I am looking forward to partnering with Mongolia's leadership to strengthen regional cooperation and achieve sustainable development by 2030 with the United Nations family.
Originally published in Montsame-Mongolia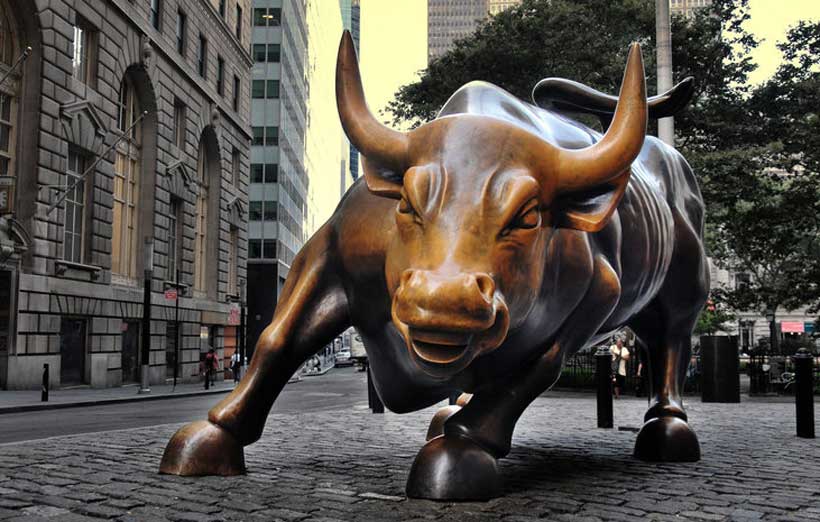 Akin to the last Big Collapse, currently, the gatekeepers of the world economy are in deep silence as the new date of the next global financial collapse is being figured out. The Brexit, the EU, any new pending war, the US Elections or some new unknown issues are all single push buttons for a global crisis. However, some smart nations are awakening; the silent majority is slowly talking, and here assisting them expediently are the attempts on the global-age skills and lifelong learning to enable them to build their own respectable future. The other options for the world are to simply wait for an unfathomable chaos while listening to the restless citizenry. It's time to vote, it's time for asking the difficult questions.
Why Stop Trade-Wars Start Skills Wars?
Trade-wars are proof of poor quality exportability, poor skills and poor policies, but skills-wars are about creating highly skilled citizenry creating superior edge of exportability and blossoming local grassroots prosperity. Nations should avoid blaming, screaming and declaring trade-wars on other countries and rather first look inside and declare internal skills-wars on their own working-citizenry to improve their performance and capability to stand up to global age trading challenges. In the race of exportability performance, no nation can escape internal skills-wars, to face the challenges of creating local grassroots prosperity no national leadership can escape the ballot boxes, its simple win with skilled citizens and change the tune to build own nation. So, what are the new challenges and what's holding back?
Why Discover The Art of Incompetency?
In a hyper-accelerated supercharged world, understanding and measuring incompetency of working masses is a brand new art; identification of this critical void with right contents to fix the crisis of exportability is a new science, the mobilization of working-citizenry to regain new skills is courageous deployment and bold national debates to openly face these challenges is global-age example of successful political leadership. This reality is also about those hidden but well-trodden crossroads; where universities of the world failed the students, ask millions of indebted MBAs, this is where government bureaucracies failed the citizenry, ask billions of SME taxpayers, and this is where conflict-centric agenda stripped naked the global populace of any intelligent dialogue and this is also where divisive politics and populist thinking are finding fertile grounds. Every minute of the day, around the clock, on the main-streets of the world streaming live to billions such failed procedures and outdated incompetency laced business processes or political rhetoric are now openly visible, what the working citizenry needs are revival of new global-age skills before turning them into restless mobs.
During ' The Print-Society' of early last century, when printed word was power and when only the literate had access to knowledge while any meaningful transformation took decades, today the literate and illiterate of the world combined in billions, with earth shattering communication devices in their hands are advancing and asking questions. The global mindshare is now the world's most powerful battlefield. Therefore, today, the internal wars to tackle incompetency of citizenry are far more important issues than any other types of outside wars. Such declarations of internal wars are positive starts backed with world-class thought leadership, regimented and disciplined national agenda to transform citizenry with global-age-skills for the new world of global commerce.
Systematically abandoned, the small-midsize-enterprises of the world, the elimination of lifelong learning to keep pace with technology and future job-securities of the working masses of the world only resulted in insecurity, fear and lack of confidence and finally brought the rejection of globalization.
The global exportability performance is more about global-age-skilled-nations with distinct superiority of entrepreneurial performance over seek-and-destroy-soldiered-nations. Today, laborious and routine-works are being replaced by smart-work; smart-work is being replaced by smarter-machines. The Masters of Robots will be the smart unlearners, while the Slaves of Robots will be the deniers of change. In global search for collaborative synthesizim, Expothon Worldwide is seeking alliances to downstream high quality debates and discussion with top leadership within a nation and inviting experts in various business growth fields to join the platform already aligned with this global exportability driven metamorphosis. The recent move last month by Worldbank to adopt this very format with their launch of Econothon a global project is also a very good step forward. Expect some major and positive events in this arena to bring global thinking forward.
The world is undergoing mega changes.
Nations are already flooded with massive innovations but lack massive commercialization. They have an overabundance certifications and degrees but seriously lack entrepreneurial direction. Nations have empty incubators and exhausted accelerators looking for real estate tenants. Nations have economic development programs but often without reality punch. Nations have trade groups like Chambers and Trade associations bodies that are stuck in the last century's models and are collapsing in this new global age. Nations have unlimited resources and technologies but lack execution and understanding. It's all there, but trapped in old cycles and old methodologies.
Why Answering Global-Age Demands?
At the dawn of E-commerce; switching from industrialization to computerization were not new-funding dependent issues; it demanded clear understanding and memorization of what was once called 'hardware' and what was 'software' the rest was all about on job-learning to adopt and swim in deep new technologies…most were almost free. We are at the same junction today and in desperate need to mobilize hidden entrepreneurial talents of the citizenry and bring them closer to existing SME base.
Three steps to advance on grassroots prosperity
1-Identify 1000 to 10,000 or 1,000,000 small and midsize entrepreneurs within a nation, and create a national agenda to quadruple their performance on innovative excellence and exportability. Caution; this is not to be confused with old out-dated-dysfunctional-government-data rather assembly of ultra-modern-digital and current-profiles of midsize enterprises within a nation. These are advance level mobilization and deployments laced with Artificial Intelligence, Virtual Reality, Augmented Reality and Block Chain and freely available technologies to smart enterprises and agile nations of the world.

2-Deploy massive digitization of top national trade associations and chambers of commerce to upgrade to world-class digital platforms so that their entire membership can skate nationally and globally showcasing their goods and services. Caution; this is not to be confused with already broken and disconnected websites from last decade, this is more like LinkedIn format colorful and highly interactive platforms

3-Engage the national entrepreneurial talent, 1000-10,000- or 1,000,000 small and midsize businesses in ongoing discussions and high quality entrepreneurial debates and create global bounce. Caution; this is not to be confused with a single plastic award night, this is about the remaining 364 days of the year filled with active and daily engagements.
Why the critical lack of knowledge?

Fact: The world can easily absorb unlimited exportable ideas in unlimited vertical markets.
Fact: The well-designed innovative ideas are worthy of such quadrupled volumes.
Fact: The entrepreneurial and dormant talents of a nation are capable of such tasks.
Fact: The new global age skills, knowledge and execution are now the missing links

Some 10,000 Chambers of Commerce of the world are sorting out trade wars and trade disputes but not the new global age demands of global marketplace for their own memberships while some 100,000 National Trade Associations of the world are mostly stuck in last century when it comes to advanced level digital platforms and are afraid about their future roles and return on investment on membership fees. They all will shine under new flags of creating new global bounce and prosperity.
Public Sectors of the world are mostly grossly under-optimized on their own hidden talents, seriously afraid of entrepreneurialism and without global-age skills or innovative ideas how to tame an elephant. They will become confident, highly optimized and fearless, and will contribute freely to new ideas and prosper.
The small and mid-size enterprises all over the new and old world, though in critical need of global age expertise, are already in boiling pot and do not have the time, finances or the luxury to intellectualize such issues. They have already lost faith in their local support but will rejuvenate with joy and become the number one source of new job creation within a nation.
Blaming other countries, the political gatekeepers of the world are mostly busy showing off their latest Teleprompters so will they get public attention, votes and most needed respect or they need brand bold direction. The overflow of free technologies, progressive local, national and global solutions are grossly misunderstood and least optimized areas. This is an ocean in need swimmers and scuba-divers.
Why it's time to re-think?

Most nations already have extraordinary wealth in hidden assets;
Natural resources; mostly unearthed, and underutilized.
Human resources; untapped and abandoned,
Cultural and historic features; caught in divisive conflicts
National intelligencia and knowledge; developed over millennia now isolated or outcast
All these tossed around under the dead weight of populace politics and massive incompetence.
The lack of collaborative synthesizim is already destroying half of the world's talents.
It's all about global age skills of the citizenry and not the armies; as armies cannot feed the citizenry.
It's about special thinking to figure out how to uplift national skills under entrepreneurialism
Firstly, create an authoritative discussion on these topic, escalate it to top national leadership,
Secondly, create a forum focused on new blueprints and clearly put aside the funding issues,
Thirdly, concentrate on the sleepy and dormant talents and venues collecting dust within the nation.
Final results; national mobilization of entrepreneurialism under a formal agenda
What's your recommendation and how can you help your nation?