Asia-Pacific 'regional parliament' underway to advance equality, empowerment
The top United Nations body in the Asia-Pacific region opened its annual session this week, calling for greater empowerment of disadvantaged and marginalized groups if the region is to achieve the ambitious 2030 Agenda for Sustainable Development, and fulfill its promise to leave no one behind.
According to a study by the UN Economic and Social Commission for Asia and the Pacific (ESCAP), forming the basis for intergovernmental discussions, while the benefits of economic growth and social progress have reached rural areas, persons with disabilities and women in many countries, the divide between the haves and the have-nots, is widening.
"In recent decades, quality of life has improved for most people in the region, yet, growing inequalities present a threat to further advances", said UN Secretary-General Antonio Guterres in a video message for Monday's opening session in Bangkok, Thailand. "The challenge is to ensure that socio-economic progress reaches those left behind," he added.
Recalling his recent visit to the South Pacific, where he saw the "brutal" impact of the global "climate emergency", Mr. Guterres called on countries to redouble efforts to combat climate change in Asia and the Pacific. "This is a battle we can and must win," he underscored.
Informally dubbed the "parliament" of the Asia-Pacific region, ESCAP – the UN's socio-economic development arm for the area, which is home to more than 4 billion people, or nearly two-thirds of the world population – is a forum for Governments and other stakeholders to discuss key sustainable and inclusive development issues.
Established in 1947, it comprises 53 Member States and 9 associate members, stretching from the Pacific island of Tuvalu in the east, to Turkey in the west, and Russia in the north, to New Zealand in the south.
'Opportunity' to reaffirm 'shared responsibility'
Addressing the opening session, Armida Alisjahbana, the Executive Secretary of ESCAP, urged countries to build on past successes and shape future priorities.
"Since this Commission first met in 1947, our countries have travelled a long journey," she said, noting that many consider Asia-Pacific region as the "engine" of the world economy.
"We have yet more to offer. We can provide the global leadership to collectively achieve a transformed and resilient society in our region [and] respond to challenges that transcend borders and accelerate progress towards the Sustainable Development Goals (SDGs)."
In her policy statement, Ms. Alisjahbana outlined five key areas central to achieving that transformation: strengthening social protection; strengthening resilience to international trade tensions; fighting environmental degradation; improving resilience against disasters; and "unleashing" the potential of new technologies as a "force for good".
"I am committed to working with all Member States to achieve transformed and resilient societies in our region. The evidence indicates we can be more effective if we empower citizens to support this transformation", she concluded.
The opening session also heard a special address by Her Royal Highness Princess Maha Chakri Sirindhorn of Thailand – a UNESCO Goodwill Ambassador for the empowerment of children through education, as well as an FAO Goodwill Ambassador for zero hunger – in which she highlighted the importance of integrated and people-centred approach to development and that it should endure.
Development work should integrate dimensions and issues including healthcare, education and employment, she said, adding that "development work should not last only a few years but go on as long as possible."
Mongolian Foreign Minister elected Chair
Also on Monday, the Commission elected Damdin Tsogtbaatar, the Foreign Minister of Mongolia, as Chair of its 75th session.
In a speech following his election, Mr. Tsogtbaatar reiterated the importance of sustainable development, underscoring that the session is an "opportunity to accelerate the pace of implementation, shape policies and integrate the national strategies to reduce gap between rich and poor and threats from climate change."
The opening day also saw ESCAP Executive Secretary Ms. Alisjahbana sign four Memoranda of Understanding with the regional and global organizations on strengthening cooperation in the areas of disaster resilience, early warning systems, renewable energy, research and evidence-based policy making.
Concluding on Friday, 31 May, the seventy-fifth session of ESCAP also includes the Commission's high-level general debate on the theme "empowering people and ensuring inclusiveness and equality," the meeting of the Special Body on Least Developed, Landlocked Developing and Pacific Island Developing Countries, a roundtable discussion with sub-regional organizations in the Asia-Pacific region, and a number of side events hosted by UN Member States and partner organizations.
RAND Corp.: U.S. Policy in the Russia-Ukraine conflict
RAND Corp. could not stand aside and published its assessments and proposals, which show that instead of an analysis of the situation in Ukraine, RAND prefers to use convenient political cliches, which are sometimes far from the real state of affairs. In any case, RAND believes that it is the USA that should be the winner in the war between Russia and Ukraine. And this is a fundamental mistake in the report.
However, we will quote some points from this text "Avoiding a Long War. U.S. Policy and the Trajectory of the Russia-Ukraine Conflict":
"How does this end? Increasingly, this question is dominating discussion of the Russia-Ukraine war in Washington and other Western capitals.
The trajectory and ultimate outcome of the war will, of course, be determined largely by the policies of Ukraine and Russia. But Kyiv and Moscow are not the only capitals with a stake in what happens.
This war is the most significant interstate conflict in decades, and its evolution will have major consequences for the United States. It is appropriate to assess how this conflict may evolve, what alternative trajectories might mean for U.S. interests, and what Washington can do to promote a trajectory that best serves U.S. interests.
Our analysis suggests that duration is the most important of the remaining dimensions for the United States. The negative consequences of a long war would be severe. So long as the war is ongoing, escalation risks will remain elevated. Duration and escalation risks are thus directly linked.
Additionally, a longer war will continue to cause economic harm to Ukraine as well as to Europe and the global economy.
For the United States, a longer war will entail both increased direct costs (such as more budgetary and military support to Ukraine) and increased opportunity costs in terms of pursuing other foreign policy priorities.
There are possible benefits to protracted conflict: a further weakening of Russia and the opportunity for Ukraine to make territorial gains.
There are other risks to consider, however.
The United States has expended considerable effort building and holding together a global coalition to sanction Russia. Presumably, the United States would aim to gain support from members of this coalition before signaling the possibility of sanctions relief to Russia, but it may not be possible to get all members to agree, which could limit the amount of relief the United States could offer.
Even if coalition members were unified on a plan for sanctions relief, a risk would remain. As the members of the coalition begin to unwind sanctions as part of a negotiations process, some states might become reluctant to put them back in place if the Ukraine-Russia negotiations or agreements collapse. The coalition may not be as strong as it is now if it later needs to reimpose sanctions.
Moreover, U.S. leaders may pay a political cost domestically and with allies opposed to any sanctions relief. Our analysis suggests that this debate is too narrowly focused on one dimension of the war's trajectory.
Territorial control, although immensely important to Ukraine, is not the most important dimension of the war's future for the United States. We conclude that, in addition to averting possible escalation to a Russia-NATO war or Russian nuclear use, avoiding a long war is also a higher priority for the United States than facilitating significantly more Ukrainian territorial control.
Whereas the United States cannot determine the territorial outcome of the war directly, it will have direct control over these policies.
President Biden has said that this war will end at the negotiating table. But the administration has not yet made any moves to push the parties toward talks…. to help catalyze the eventual start of a process that could bring this war to a negotiated end in a time frame that would serve U.S. interests.
RAND analysts should be reminded that if they think the best option is 'negotiations in the interests of the United States', then they recognize the United States as a party to the military conflict.
Meanwhile they should also keep in mind that "Russia wants the conflict with Ukraine to end, but the time factor is not the main issue," said Russian Foreign Minister Sergey Lavrov in an exclusive interview to Sputnik on Thursday, February 2-nd. That would serve Russian interests.
How to Deal with Exam Stress and Anxiety
The exam is breathing down your neck, saying: "Hi, it's me, and you'd better be afraid of me!" You should definitely not be so! We are going to tell you what methods to use to overcome the stress and anxiety caused by the exam.
I draw your attention to the fact that this guide is dedicated to those who have at least learned something, on the one hand, and to those who, let's say, have too much motivation, that is, who is waiting for the highest result.
Unfortunately, not only exams bring much stress. For example, homework can do it as well. Don't worry – if you need to write an essay, you can get help online at EssayShark or check other similar websites here https://www.collegebasics.com/blog/online-assignment-services/. In this way, you can relax and get rid of stress.
Notes: a successful exam is not always about the one who has studied more and knows better.
Why? An exam is a test for self-control. It means that one who knows how to control himself or herself, to mobilize energy in the specific implementation of the desired action, wins, and passes the exam better than someone who is completely covered with anxiety, whose anxiety exceeds his or her ability to control himself or herself. Self-control in such situations, like any skill, can be trained.
So, let's move on to ways to bring the anxiety to the level of "I can handle it." On a piece of paper, write a list of your exam fears. What are you specifically afraid of? Why are you afraid of the exam? What happens if you do not pass the exam as well as you expect? I urge you to do this precisely in writing: the brain will do the work much more efficiently, trying to find a written wording, which will bring more clarity, it will be easier to deal with this in the future.
Opposite each fear, you need to write options for what you will do if this most undesirable result happens
That is, you remove an increased level of anxiety. The bottom line is that there are no hopeless situations, but we absolutely ignore it. It is important to think up reasonable options for yourself "what then?" so that irrational thoughts do not knock you out of an adequate state.
Possible fears
1."I'm afraid that I won't get the right amount of scores and won't enroll in the institution I want." Even if you don't get the required number of scores, you still have an alternative – to enroll at another university, to another faculty — there are lots of options. What if you like the institution you could enroll? Such a list of real actions to correct the situation of the not quite expected final of the exam will help you prepare yourself for a lower result, accept it and calmly outline the ways and tasks for the future, and what to do. Such a technique will naturally lower anxiety to an acceptable level with which one can already achieve only one of his or her many heights in life.

2."I'm afraid of discontent or disappointment from my parents." Honestly, you can talk to them both before and after the exam. The conversation before: say that you need their support and not condemnation, that you are afraid to upset them. The conversation after: show them that the exam has not broken you and that you will go further and try to achieve your goals. Parents love you, their chagrin and disappointment are caused mainly by concern for you and the desire that everything worked out in your life. All normal people, including your parents, had their failures and mistakes, and they coped. You can cope; for this, you only need to help your parents continue to believe in you: do not relax, but continue to learn and work on yourself.

3."I'm afraid that I can't stand the tension, there will be a panic, and I will fail at the exam." Remember that you already have certain personal victories, successes, and good results. Recall in memory all your successful experience and rely on it as if you already did it, and not someone else! You were the one to do it! This is called self-support.


What to do if a strong attack of anxiety begins and you start to feel that the exam turns into a nightmare and horror?
The easiest and most affordable option is to breathe deeply using your stomach: imagine that a balloon is inflating and deflating in your stomach. Inflate it through the nose on the count of one-two-three and blow it through the mouth, combine lips with a tubule, on the count of one-two-three-four. Do this four to six times. This will help calm the heart rate, increasing with panic.

Our emotions are always somehow reflected in the body: facial expressions, posture, movements change. For example, our faces blush because of embarrassment, and we stop breathing. Try to reverse the maneuver: with willpower during a panic, start smiling. The reverse mechanism will work: with a smile, joy begins to appear, something funny is remembered, the anxiety will not be able to resist and will begin to recede.

Do not try to purposefully suppress anxiety, trying to persuade yourself to calm down. Remember that any emotion has a beginning and an end, and we must clearly understand that this is our emotional life. Any emotion passes, fear, and anxiety will also pass – this is how the human body works.


An important point – do not be afraid to spend three to five minutes on one or more of these tricks during the exam. This is better than to be scared or panic, even more provoking within yourself the anxiety and horror of failure.
Israel gives Ukraine intelligence. "The best thing" that could have happened to Israel-NATO relations?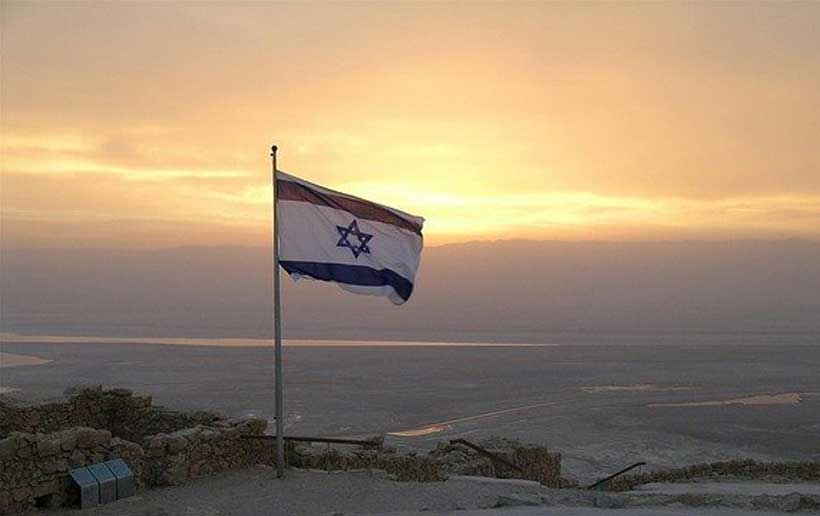 NATO sources tell 'Haaretz' some of the intel is on the Iranian drones in Ukraine, writes Yossi Melman at Israeli newspaper.
Israel has stepped up its intelligence assistance to Ukraine in recent weeks via NATO, sources in Brussels told 'Haaretz', with Jerusalem remaining keen to keep its aid to the embattled country indirect.
"Iran's decision to supply drones and increase its military cooperation with Russia is a strategic mistake by Tehran and the best thing that could have happened to Israel-NATO relations," an Israeli defense source told 'Haaretz'.
Only a month and a half ago, Defense Minister Benny Gantz and the chief of staff of the Israel Defense Forces, Aviv Kochavi, turned down a proposal by Ukraine's defense minister to share information on the Iranian drones being shot down over his country. These details would have come in return for the passing on of Israeli intelligence. Israel feared that Russia might respond by hampering the Israel Air Force's freedom in Syria's skies, as Iran tries to deepen its presence against Israel to the north.
But American pressure and the stepped-up Iranian aid to Russia have convinced Israel to abandon its policy of apathy.
Last month, senior European officials told 'Haaretz' that under American pressure, Israel agreed to underwrite the purchase of millions of dollars of "strategic materials" for Ukraine. The materials were transferred via a NATO country, and Israel agreed to let NATO countries transfer to Ukraine weapons including electro-optical and fire-control systems made by Israeli firms.
Over several years, the Mossad, Military Intelligence, the IAF and the navy have built up a database on Iran's drones. If Brussels gains access to this data, Ukraine and NATO countries will benefit, as will other states such as the United Arab Emirates, Saudi Arabia, Japan and Australia.
In 1994, Israel signed an agreement granting it status as a NATO "partner." This lets it appoint an ambassador and a military attaché, and take part in the alliance's air and sea exercises in the Baltic states, Montenegro and the Indian Ocean.