The Capriciousness of Hybrid Warfare in South Asia
There is a famous quote by Sun Tzu that 'the supreme art of war is to subdue the enemy without fighting'. This saying aptly describes the saga of on-going Indian induced Hybrid warfare against Pakistan. To define Hybrid warfare, North Atlantic Treaty Organization (NATO) has comprehensively addressed this issue in their annual report titled 'Hybrid Threats: A Strategic Communication Perspective'. In this report, NATO has defined hybrid warfare as a 'type of warfare that combines conventional, irregular and asymmetric activities in time and space'.
Hybrid warfare is not a new phenomenon. It is as old as the history of mankind and has been prevalent in different forms and orientations. It is also known as Grey zone, Asymmetrical or New Generation warfare that aims to influence the diplomatic, political, military, economic, informational, intelligence and legal aspects of a state. In addition, it strives to control the narrative through the use of irregular militias, clandestine support to secessionist movements, and economic morass. This has also been associated with the use of cyber-attacks to delegitimize governments, defame the adversary's leaders through well-organized malicious campaigns and the propagation of narrative construction through false information.
One of the longstanding narratives that have been constructed and spread through targeted miss-information has been that Pakistan is a terror sponsor state. This has been carried out to a large part by India that has alleged Pakistan of carrying out terrorism in various manifestations both internally and externally. It has been widely evident in the statements of its leaders, foreign diplomats and massive media industry all of which have employed the use of online Social Media to devastating effect.
At the external level, Indian parliament bombing in 2001, Mumbai mayhem in 2008, Pathankot attack in 2016 and Pulwama incident of 2019 have all been blamed on Pakistan in a highly consistent and immediate mannerdespite these claims being based largely on circumstantial evidence. This narrative has been further reinforced using India's diplomatic clout across the world to label Pakistan asa state that sponsors terrorismand to present itself as itsvictim as part of itsown hybrid warfare strategy.
At the internal level, India has supported various dissenting and disgruntled voices within Pakistan through the construction ofa number of false narratives. In this regard, the recent emergence of thePakhtunTahaffuz Movement (PTM) is being widely perceived as yet another instrument of hybrid warfare being used by Indian intelligence agenciesas an ironic response to Pakistanhighlighting the atrocities committed by Indian forces in Kashmir.
The nature of this threat is further evident in the seriousness with which the Pakistan military's external relations wing, the Director General Inter-Services Public Relations (ISPR)has taken to addressing the narrative that is being propagated.In combating slogans such as 'Yeh Jo Dehshat Gardi Hai, Iss Ke Peechhay Wardi Hai'(behind this terrorism, is the [military] uniform) the ISPR is well aware that the mis-information campaign being waged is a direct threat to its own efficacy and objectives. This is why the ISPR has repeatedly emphasized that these types of false slogans are intended to favor the Indian position vis-à-vis Pakistan. That it is tantamount to demoralizing the armed forces of Pakistan that are in fact responsible for defending the territorial integrity and independence of Pakistan.
As is evident in these developments,Social Media platforms like Facebook and Twitter have been extensively used by the Indian intelligence agencies and PTM as a common public space to launch their sophisticated propaganda campaign and narrative against the armed forces of Pakistan.To this effect, Senator Mian Raza Rabbani on May 14, 2019, added that 'this is a hybrid war which is taking place and we need to understand it correctly' because in hybrid warfare the purpose is not to achieve the immediate defeat of the adversary but to demoralize it from all the fronts.
Since hybrid warfare is all about winning the hearts and minds of the people therefore, the government can be seen adopting an all-inclusive approach to deal with the PTM leadership and its followers to sort out their issues. The DG ISPR has also acknowledged that while there are certain issues, they need to be addressed adequately, via dialogue and inclusive engagement by all stakeholders.That theState should not leave its people to play in the hands of the enemy. Ahsan Iqbal former Minister for Interior has aptly described the situation in his words that 'Fifth generation wars can't be won by first-generation war [fare] tools. Battles of ideas can't be won by bullets. Nations only become stronger with inclusivity, dialogue and understanding'.
Therefore, at this critical juncture of time, the use of force to shut the dissenting voices of PTM and its ilk can prove catastrophicif used indiscriminately.Similarly, ignoring the veracity of this threat and not giving it due attention is also dangerous, especially taking into consideration the wider geo-political scenario.Hence, in this New Generation warfare the government should exercise extreme care so that it maintains an adequate balance between upholding fundamental human rights on one hand while maintaining the legitimacy and the writ of the state at the other, keeping in view of this ranging battle over hearts and minds.
Balochistan `insurgency 'and its impact on CPEC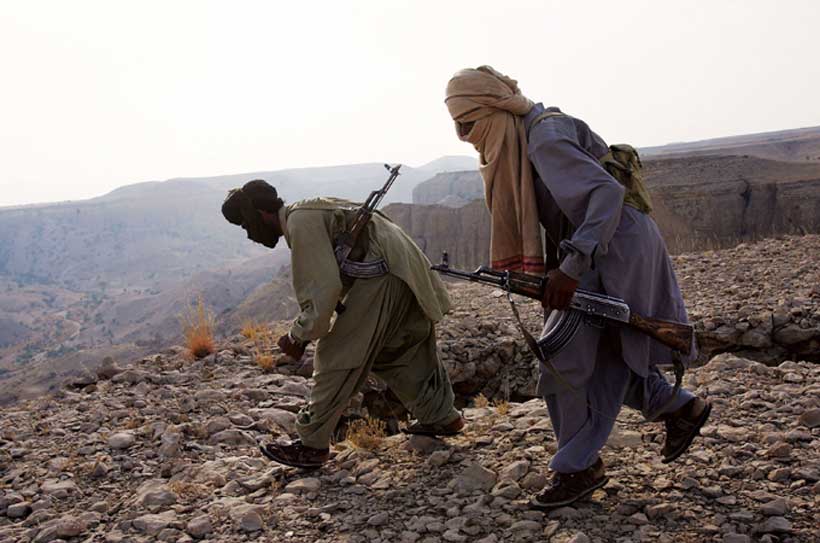 A dispute arose between Baloch leader Akber Bugti and then government led by Parvez Musharraf. Bugti was killed. How he was killed remains a mystery. But, his death triggered a lingering `insurgency', with ebbs and flow in foreign support.
However, there is no let-up in global anti-Pakistan propaganda from Dr. Naila Baloch's `free Balochistan' office, working in New Delhi since June 23, 2018. When this office was opened many Bharatya Janata Party parliamentarians and India's Research and Analysis Wing's officers attended it.
The office was opened in line with Doval Doctrine that aims at fomenting insurgency in Pakistan's provinces, including Balochistan and Khyber Pakhtunkhwa. `Free Balochistan' sponsored offensive posters on taxi cabs and buses in Switzerland and Britain. USA has recently outlawed Balochistan Liberation Army. However, earlier, in 2012, a handful of Republican had moved a pro-separatist bill in US Congress. It demanded `the right to self-determination' and ` opportunity to choose their own status' for people of Balochistan.
Pakistan caught a serving Indian Navy officer Kalbushan Jhadav (pseudonym Mubarik Ali) to foment insurgency in Balochistan. Indian investigative journalists Karan Thapar and Praveen Swami suggested that he was a serving officer. India's security czar,
Along with Baloch insurgents, Pushtun Tahafuzz Movement is being backed up by India. In their over-ebullient speeches, PTM's leaders openly scold Pakistan's National Security institutions. Pakistan's Inter-Services Public Relations had to warn them `not to cross the red line. Yet, sponsored by Pakistan's enemies they continued their tirade. While addressing a rally at Orakzai (April 20, 2019), Pakistan's prime minister expressed sympathy with Pashtun Tahafuzz Movement demands. But he expressed ennui at anti-army slogans shouted by them. Earlier, Pakistan's senate's special committee had patiently heard their demands. PTM voices concerns that are exterior to Pashtoon welfare. For instance, Manzoor Pashteen, in his interview (Herald, May 2018, p.48), berates Pak army operations and extols drone strikes. He says, 'The army did not eliminate even a single Taliban leader. All the 87 Taliban commanders killed in the last 18 years were eliminated in drone strikes'. At a PTM meeting in Britain, even Malala Yusafzai's father (Ziauddin), like His Master's Voice, echoed anti-army sentiments. He said, "Pakistan army and intelligence agencies knew that Fazalullah was a terrorist who continued to operate radio station in Swat'.
For one thing drone strikes amount to aggression. In an article, David Swanson pointed out that any use of military force, be it a drone attack, amounts to a war. The Kellogg-Briand Pact made war a crime in 1928 and various atrocities became criminal acts at Nuremberg and Tokyo.
Genesis of insurgency: Balochistan has been experiencing an armed insurgency since 2005, when veteran Baloch leader Nawab Akbar Bugti became embroiled in a dispute with then-President of Pakistan General Pervez Musharraf. The differences initially centered on royalties from natural gas mined in the resource-rich town of Dera Bugti, in northeast Balochistan. Subsequently, the building of military cantonments in Balochistan, and the development of Gwadar port by China, also became reasons for conflict (The Quint, August 26 2017). On August 26, 2006, Nawab Akbar Bugti was killed in a mountainous region of Balochistan; although the Pakistani government denied killing Bugti, Baloch groups blamed the government for his assassination, and thus the armed insurgency was further intensified (Dawn, August 27 2006).
Baloch insurgents allege that the China is a "partner in crime" with Pakistan's government in looting the natural resources of Balochistan (The Balochistan Post, November 25 2018). In December 2018, Pakistan officials foiled a plan to attack Chinese workers on the East Bay Expressway in Gwadar, seizing weapons and ammunition that Baloch insurgents had stockpiled for that purpose (Samaa Digital, December 6 2018).
The most active separatist groups in Balochistan are Baloch Liberation Army, Balochistan Liberation Front, Baloch Republican Army, and United Baloch Army.
Balochistan separatist groups are divided into two distinct groups. The first group consists of BLF, UBA and BRA, whereas the second group includes Balochistan Liberation Army and Balochistan National Liberation Front
Emergence of BRAS: In the early hours of April 18, a group of militants in southwestern Pakistan blocked the coastal highway that connects the port of Gwadar, near the Iranian border, to Karachi farther east. The militants stopped six buses near a mountain pass and checked the identity cards of all the passengers. They singled out 14 members of Pakistan's armed forces, and then executed them all. Hours later, a coalition of three Baloch separatist groups, known as Baloch Raaji Aajoi Sangar, or BRAS, claimed responsibility. The same group had previously owned attack on the Chinese Consulate in Karachi and a bus of Chinese engineers in the town of Dalbandin, north of Gwadar.
Iran's woes: Iran worries that Pakistan is allowing Saudi Arabia to use Gwadar as a launching pad to destabilize it. Just as Pakistan accuses Iran of harboring Baloch separatists like BRAS, Iran blames Pakistan for giving sanctuary to militant Sunni Baloch groups such as Jaish al-Adl that have attacked Iranian security forces in Iran's Sistan and Balochistan province.
Active insurgent groups in Balochistan: Balochistan separatist groups are divided into two distinct groups. One sunni funded by Kingdom of Saudi Arabia for attacks in Iran. And the other shia funded by Iran. The main groups are: Baloch Raaji Aajoi Sangar (involved in attack on Chinese Consulate in Karachi), Baloch Liberation Army, Baloch Liberation Front, , United Baloch Army, Baloch Liberation Tigers, Baloch Nationalists, Baloch Young Tigers, Balochistan Liberation United Front , Balochistan National Army, Lashkar-e-Balochistan, Baloch Republican Party, Baloch Mussalah Diffah Tanzim (Baloch Militant Defense Army), Baloch National Liberation Front, Free Balochistan Army, Baloch Student Organisation, and Baloch Republican Army (BRP). BRP is the political wing of the armed Balochistan Republican Army. However, its central spokesman Sher Mohamad Bugti denies any relation with the BRA.
Strengths and weaknesses: The insurgency draws its sustenance from the popular misconception that China-Pakistan Economic Corridor is detrimental to Baloch interests. When completed, it would follow influx of foreigners. They would grab their land, plunder their resources and change their demography.
Infighting is the main weakness of the insurgency. Unable to harm armed forces, the insurgents began "killing fellow Baloch and non-Baloch settlers, and launching attacks against Sindhi and Pashtun citizens." Infighting became obvious when the Baloch Liberation Army "killed on of its commanders, Ali Sher, and detained four of its freedom fighters" in 2015,
Solution
Seminars need to be held inside the country, instead of in China, to create awareness in gullible masses. Issues relating to royalty should be settled. Economic deprivation of the people should be reduced.
Sardari (chieftain) system is the bane of economic deprivation: Even when the British government had consented to creation of India and Pakistan as independent states, one thing continually badgered Churchill`s mind. It was concern about downtrodden masses who would groan under tyranny of the nawab, wadera and chaudhri, after the Englishman`s exit from the Sub-Continent. Churchill believed that the Englishman`s legacy to the Sub-Continent was a modicum of justice and rule of law.
No-one better knew the psyche of the feudal lords better than the Englishman himself. Loyalty to the British crown was sine qua non of being a protégé of the British raj. After all, the wadera icons were the Englishman`s own creation. Of all the lords, the conduct of late Akber Bugti baffles one`s wits. His father, Mehrab Khan, was given title of `Sir` by the English rulers and allotted land not only in the Punjab but also in the Sindh province. Akber Bugti, former governor of Balochistan (1972), owned houses in Quetta, Sibi, Jacobabad, Kendkot, Sanghar, besides his native house in Dera Bugti along with about 12,000 acres of land.
The wadera in the yesteryears used to be tyrannical only to the inhabitants of their own constituency, not to the whole country. The situation appears to have changed now. Is it justified to aid or abet blowing up of gas pipelines, shooting at army helicopters, dragging the innocent Punjabi from the Punjab-bound buses and shooting them point-blank, looting buses going to the other provinces.
Will killing innocent passengers lead to forced payment of money by the gas companies, in addition to agreed royalty? By no stretch of logic, such a step could be justified. The matter needs a closer pry by the government into the psyche of our Baluch lords. Why Pak army can`t build cantonments on Pak soil?
The grievance appears to stem from the perception that lion`s share of windfall gains from the multi-billion dollar Gwador port and city project will go to affluent and influential non-Baluchi civilians and non-civilians. Well, that issue could be sorted out at talks.
In terms of area, Balochistan is the largest province of Pakistan. It covers 43.6 per cent of the country`s total area with only 5 per cent of the total population. It is rich in natural resources. Pakistan`s industrial infrastructure mainly depends on the gas and coal of this province. The gas from Dera Bugti meets 60 per cent of Pakistan`s, mainly Punjab`s, domestic and industrial needs. The province has 200 coal mines, which again meet the industrial requirements of Punjab. The province is rich in marble and mineral wealth which is being explored by foreigners under contracts from the Government of Pakistan. Balochistan benefits from the resources of the other provinces just as the other provinces benefit from the resources of Balochistan. The Nawabs received crores of rupees as royalty for the gas transmitted. They are to be blamed for the backwardness of the province. Why don`t they spend a pittance out of the received money on economic development of the province?
Not long ago, gas pipelines in Dera Bugti, the source of the Sui Gas, were frequently attacked by missiles. The government said the attackers were from Bugti tribe. The Pakistan government had to detail about 50,000 para-military troops to protect sensitive installations in Dera Bugti.
In the Sui-gas-fields area, Akbar Bugti initially owned no land. In collusion with revenue officials he got 7,000 acres transferred in his name. He has been receiving royalty from two gas companies at the rate of Rs. 14,000/- per acre, to the tune of ten crore rupees annually. But this land was the property of the Kalpar tribe.
In 1992 armed Bugti tribesmen forcefully evicted six thousand Kalpars and Masuri Bugtis and occupied their lands, gardens and houses. These people are wandering hither and thither in different districts.
Conclusion
The PTM's criticism of Pakistan's armed forces is not fair. They wrogly defend drone attacks. The UN charter maintained war as a crime, but limited it to an 'aggressive' war, and gave immunity to any wars launched with the UN approval. If that is indeed the case, did the UN allow drone attacks on Pakistan? Drone attacks on Pakistan's territory are a clear violation of the country's sovereignty as an independent state. Doubtless `patriotism is the last refuge of a scoundrel'. Lest the PTM is dubbed unpatriotic, it should stick on course. And confine itself to its demands.
The root cause of the problem is the medieval sardari system in Balochistan. This system is responsible for suppression of the common man. This system should be abolished. If the Sardars of today had not been constantly loyal to the Englishman, he would have dis-knighted them.
Not all the nawabs are so malevolent, as our Baluch scions of nawabs.
Nawab of Kalabagh tried to abolish the Sardari system by setting up about 40 police stations in Balochistan. However, General Moosa was averse to the policy. The government should seriously consider such steps as would effectively extend its writ in every nook and corner of Balochistan. The Sardari system must be abolished. Meanwhile, a study should be undertaken to evaluate loyalty and political nuisance of the nawab, sardar, waderas, and their ilk. If the Sardars are not loyal to the national interests, what is the fun of propping them up with government`s patronage? Why not take corrective action to cut them to size?
India should stop stoking up insurgencies in Balochistan and Khyber Pakhtunkhwa. Both India and Pakistan are nuclear armed. There is no reason why they should be toujours at daggers drawn. Entente may flare up into a nuclear Armageddon. India need to shun jingoism, stop its evil machinations in Pakistan, and solve differences through talks.
Strategy of Cyber Defense Structure in Political Theories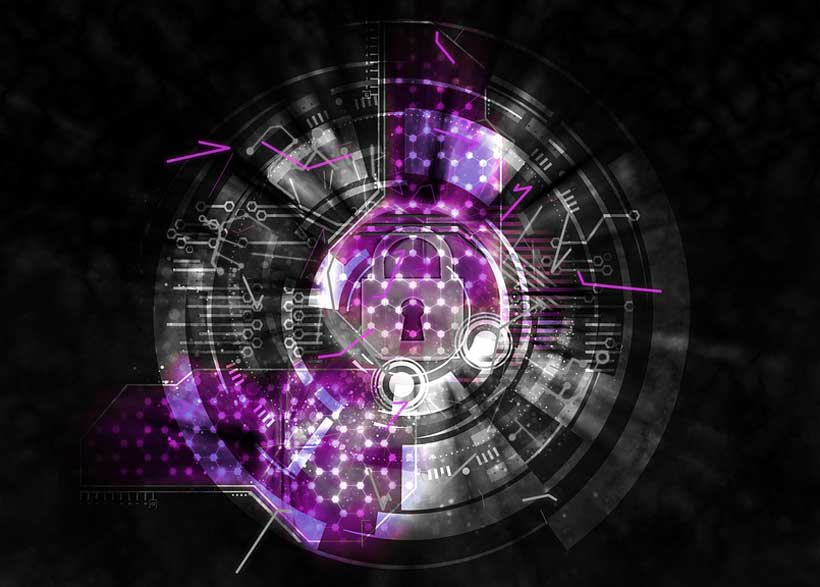 Since the principle of defense addresses a wide range of threats, it applies both in the field of justice and in the field of military and strategic affairs. But implementing cyber-defense is only recommended if the risks that can be identified have a direct impact on the security and even survival of a state, so each government is obliged to address any challenges that may arise. To eliminate it. Challenges of identifying the author or authors of an attack, estimating the likely impacts and reconstructions of the attack and setting targets, within the context of public networks and actors, distinguish cyberspace from other spaces in which defense is formed. Defense in cyberspace, while feasible, may not only be limited to existing actions, but unique concepts must be developed and presented.
In fact, some of the challenges in cyber defense are similar to those in other forms of defense. For example, the problem of identifying cyberattacks is reminiscent of the challenge of defending nuclear terrorism. Identifying the effects of a cyber-attack is very similar to identifying the effects of biological weapons. Also, the invisibility of computer weapons is, in many cases, very similar to the challenge posed by biological weapons.
Defensive methodological approaches can therefore be used to define some elements of cyber defense: against the threats of terrorism the concepts of "defense through denial" and "indirect defense" can be conceptualized against biological threats. Applied "symmetrical defense".
In practice, however, we find that, although governments appear to be heavily dependent on computer systems for their deployment, they are not the same as those charged with using malicious equipment against computer systems. . For this reason, the impact of using cyber defense equipment against them is questionable. In fact, hacker groups that sell or lease knowledge or networks of infected machines to others, often to attack, plan malware or spyware or even to detect security flaws in systems, often the only things they need are a few (powerful) computers and an internet connection. So the question arises whether they can be prevented from doing so only by threatening to respond exclusively to cyber.
The need to establish a balance between action and response and the necessity of influencing the answer itself presents another challenge that must be met with the ability to ensure that the response is repeated and repeated as needed. Some experts believe that cyber defense can disrupt or temporarily disrupt a competitor's activities, or temporarily disrupt the competitor's activities, despite the physical (physical) measures that more or less neutralize the competitor; but none of the cyber solutions. It cannot lead to definitive neutralization of the threat.
In such a situation, the impact of the Aztemeric countermeasures point-by-point action cannot be ignored. Therefore, better enforcement of cyber defense against criminal groups – whose realization of financial interests is their top priority – can be resorted to by law enforcement (including actions aimed at the financial interests of the actors). Military responses can also be used if confronted with actors with little reliance on information technology.
Achieving safety and security in an age of disruption and distrust
The ability of citizens and businesses to go about their daily lives with a sense of safety and security is vital to prosperity, but citizens in many countries feel unsafe. Whether it's because of inadequate responses to natural disasters, terrorist attacks, massive data breaches or the spread of disinformation, trust in governments' ability to protect society is declining.
To address this requires a new, systemic approach to security that broadens its definition beyond defence and policing. Governments, local authorities and the private sector need to work closely together across all areas that contribute to security. PwC identifies four overlapping domains – physical, economic, digital and social — underpinned by trust, that form the foundation of a secure and prosperous society.
That's the conclusion of PwC's new report, "Achieving safety and security in an age of disruption and distrust." Itchallenges the traditionally narrow view of physical safety and security, expanding the concept of what security means to include citizens' basic needs; including food, water and utilities; and the organisations that deliver them.
The report draws on academic research* and case studies to show the necessity and benefits of a collaborative approach to security. It identifies the different elements that cause citizens and businesses to feel unsafe and the players, from private sector communications firms and infrastructure companies to security forces and non-governmental organisations, who need to work together to deliver security in all the domains.
Tony Peake, PwC Global Leader, Government and Public Services, says:"Unless you create a safe and secure environment in which people can go about their daily lives without fear, they won't be able to work and sustain their families or carve out a decent standard of living.
The breadth of the challenge of delivering security has never been greater, requiring agility in response and innovation in prevention. And while security is a core task of governments, it can't be achieved in isolation. It needs to be viewed holistically, with governments taking the lead in facilitating collaboration across organisations, sectors and territorial divides to deliver the security that is vital to a functioning society."
The building blocks of security: physical, digital, social and economic
The report explains how these domains overlap and impact each other, adding to the complexity of delivering security. For example, economic security is closely tied to cyber security and thwarting data theft. Critical infrastructure services like telecommunications, power and transportation systems that rely on technology to operate must be secured both physically and digitally. Border control systems such as passport readers and iris scanning machines rely on digital interfaces that require cyber security.
Peter van Uhm, former Chief of Defence of the Armed Forces of the Netherlands, summarises in his foreword to the report:"It has become increasingly clear that delivering the safety and security that citizens and businesses need to prosper requires ever closer collaborations across borders, sectors and institutions. I learned that (re)building a failed state means realising that everything in a nation is interlinked and that it is all about the hearts and minds of the people. If you want the people to have trust in their society and faith in their future, safety and security in the broadest terms are the prerequisite."
How governments can safeguard and protect citizens
PwC has identified six key actions that government leaders can take to develop a collaborative, systemic approach to delivering safety and security to their citizens:
1) Take stock: look at the interplay of the different physical, digital, economic and social domains and spot any weak links across sectors.
2) Identify and engage the right stakeholders and collaborate to develop a joint agenda and a national and/or local safety and security policy.
3) Identify what each stakeholder needs to provide in the process and assess their level of interconnectedness to deliver safety and security, e.g. back-up systems for telecommunications failures.
4) Work with leadership in the different overlapping domains and empower people in the right places to make decisions.
5) Invest in leaders so that they are skilled in engaging the public and instilling a sense of trust.
6) Manage carefully the trade-off of security with safeguarding personal data and citizens' rights.
The recommendations for private sector firms and non-profit organisations include these steps:
1) Work more closely with trusted governments to improve engagement and collaboration.
2) Align organisational purpose with the broader societal safety and security agenda.
3) Develop the capacity and capability to improve safety and security for stakeholders.
Examples of how this works in practice
Crisis readiness and response to a terrorist attack in Sweden
The 2017 Stockholm terrorist attack illustrates the need for collaboration between governments and non-profit partners. This attack was perpetrated by one individual who drove at high speed down a pedestrian street, killing five people and injuring 10 more. A scenario planning exercise between government and security agencies had been carried out several months before the attack and is credited with limiting the number of casualties and the swift arrest of the attacker.
Government authorities and the private sector collaborate to thwart cyber threat
A major cyber attack in Australia, dubbed Cloud Hopper, was identified and mitigated through close collaboration between cyber security experts in both the public and private sectors.