Eyeing UK soccer clubs: Gulf buyers come with baggage
The bitter Gulf rift between Qatar and its Saudi and United Arab Emirates-led detractors could spill on to the pitches of English soccer.
A flurry of reports suggest that the Gulf rivals are seeking to buy big name English clubs.
Abu Dhabi billionaire Sheikh Khaled bin Zayed Al Nahayan, a member of the emirate's ruling family, said this week that he had agreed terms with Newcastle United owner Mike Ashley to buy the Premier League club.
Meanwhile, Qatar reportedly was in talks to purchase Leeds United while Saudi Arabia has been rumoured to be circling Manchester United.
Stepped-up Gulf interest could take the region's rivalry from the European level, where the UAE's acquisition more than a decade ago of Manchester City and Qatar's buying of Paris Saint-Germain set examples, into a national competition.
While both acquisitions have on balance contributed to the UAE and Qatar's soft power despite hiccups, Manchester City's owner, City Football Group, has created a template for commercial exploitation of what are some of the Gulf states' most valuable brands by acquiring stakes in clubs in the United States, Australia, Japan, Spain, Uruguay and China.
The rush to buy British clubs is at least in part the latest round in the Gulf dispute that erupted two years ago with an alliance led by the UAE and Saudi Arabia declaring an economic and diplomatic boycott of Qatar.
Qatar has so far emerged on top with its unexpected winning of the Asian Cup early this year in of all places Abu Dhabi and its successful thwarting earlier this month of UAE-Saudi-backed efforts by world soccer body FIFA to force it to expand the 2022 World Cup from 32 to 48 teams.
Qatar's victories came on the back of a series of failed or at best partially successful Saudi and UAE efforts to enhance their influence in global soccer governance that would have enabled them to pressure the Gulf state.
The rush also suggests that the soft power gains of Gulf states seeking to project themselves in ways that contrast starkly with their image as autocratic and often brutal violators of human rights, including widely criticised migrant labour systems, outweigh the associated reputational risks.
That assessment is borne out by Manchester City fans' enthusiastic embrace of the club's Emirati owners and willingness to ignore the country's human rights record.
Singing to the tune of African American 1920s classic Kum Ba Ya (Come by Here), fans chant "Sheikh Mansour m'lord, Sheikh Mansour, oh lord, Sheikh Mansour," a reference to Sheikh Mansour bin Zayed, Manchester City's owner, UAE minister of presidential affairs and half-brother of UAE president Khalifa bin Zayed Al Nahyan.
Like Sheikh Mansour, Newcastle's buyer Sheikh Khaled, whose business ties appear to be more with Dubai than Abu Dhabi, is likely to project his acquisition as personal even if the Emirates' de factor ruler, Crown Prince Sheikh Mohammed bin Zayed, keeps a tight lid on government as well as family affairs.
The Gulf states, responding differently to criticism, have nevertheless not had an easy ride in seeking to garner soft power and polish tarnished images.
In contrast to the UAE and Saudi Arabia who seldom respond to their critics, Qatar has reacted to an avalanche of criticism since its winning of the 2022 World Cup hosting rights by engaging with its detractors.
Although too little too late for its more strident critics, Qatar has made substantial changes to its kafala or sponsorship system that puts employees at the mercy of their employers. To be fair, so has the UAE even if it did so less because of pressure by human rights and labour groups and more as part of an effort to project itself as a model, cutting edge 21st century state.
Nonetheless, both the UAE and Qatar could see their reputational gains undermined if legal proceedings involving their soccer business practices go against them.
Manchester City has reacted angrily to an investigation by European soccer body UEFA into allegations of financial fair play irregularities, which could lead to a Champions League ban.
The chairman and chief investigator of UEFA's club financial control body investigatory chamber, Yves Leterme, has referred the allegations to the group's adjudicatory chamber to issue a ruling.
Similarly, Paris Saint-Germain president, UEFA executive committee member and chairman of Qatar's television network beIN Sports Nasser Al-Khelaifi was last week charged in France with corruption in connection with the bidding process for this year's world athletics championships in Qatar.
In an argument that could spread to Britain, Javier Tebas, the president of La Liga, Spain's top soccer league, denounced Manchester City and Paris Saint-Germain as "state-run clubs, one off petrol money, one off gas" that should be expelled from European competitions as threats to the sport.
Echoing Manchester City fans' rejection of criticism of the UAE as "racist," the club's chairman, Khaldoon al Mubarak, dismissed Mr. Tebas' assertions as ethnic slurs.
That's a tactic that likely will work as long as fans such as Howard Hockin concede that they may be "hypocrites" who "don't care about human rights in the Middle East."
A Manchester City podcaster, Mr. Hockin adds: "Abu Dhabi is an up-and-coming country, and it wanted to boost its profile. It's a PR thing, and we're fine with that… I should care but I don't. I should care about where my shoes come from – if they've been made by slave labour – but I don't. I don't look to football for my moral code. I don't think I've sold my soul to support Man City."
The question is whether Mr. Hockin would stick to his position if the business practices of his club's owner or the politics of the UAE become a liability rather than an asset. With Mr. Al-Khelaifi's legal issues, the same question could confront Paris Saint-Germain fans.
A microcosm of Iran's domestic problems, port city bears brunt of crackdown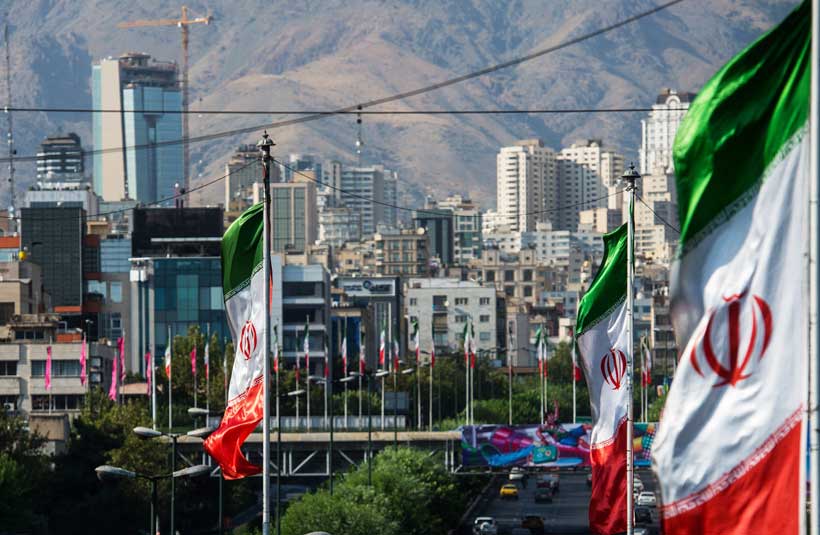 The Iranian port city of Bandar-e-Mahshahr has emerged as the scene of some of the worst violence in Iran's brutal crackdown on recent anti-government protests.
Located in Iran's oil-rich Khuzestan province, home to the country's restive ethnic Arab minority, the protests in Bandar-e-Mahshahr strengthened Iran in its belief that the anti-government outburst was yet another effort to destabilize the Islamic republic by the United States, Saudi Arabia and/or Israel.
Iranian state television reported that security forces had confronted a separatist group in the city that was armed with "semi-heavy" weapons. It claimed the armed rioters had fought with security personnel for hours.
Iranian exiles in contact with family and friends in Bandar-e-Mahshahr said protesters blocked off a road leading from the city, that is home to Iran's largest petrochemical complex, to the village of Koora.
In contrast to past protests in the province, the protesters chanted slogans against Iranian supreme leader Ayatollah Ali Khamenei and President Hassan Rouhani rather than Arab nationalist phrases.
The Iranian Revolutionary Guard Corps' 3rd Marine Force Division, based on the outskirts of the city, intervened with armoured vehicles after police failed to disperse the protesters. The exiles said the Guards opened fire on protesters trying to escape into nearby marshlands.
An unconfirmed video purportedly documenting the killing of up to 100 people shows armoured vehicles driving down a road as multiple rounds are fired and men are heard shouting. "They simply mowed them down," said one of the exiles who studied in Bandar-e-Mahshahr and has relatives in the city.
In many ways, the protests in Bandar-e-Mahshahr and multiple other Iranian cities fit a global pattern; a specific issue sparks anti-government demonstrations that quickly evolve into a mass movement demanding a complete overhaul of a political system that has failed to cater to the aspirations of major segments of the population.
In Hong Kong the spark was a law that would enable extraditions to mainland China, in Santiago de Chile it was public transportation price hikes and in Iran it was a surprise increase of petrol prices.
Struggling under the yoke of harsh US economic sanctions imposed after the Trump administration's unilateral withdrawal in 2018 from the international agreement that curbed Iran's nuclear program, Iranian leaders failed to recognize that long-standing mismanagement of the economy and widespread corruption was undermining their legitimacy.
The notion of a US-Saudi-Israeli conspiracy to stoke unrest among Iran's ethnic minorities in a bid to destabilize the regime was reinforced by statements in recent years by American, Saudi and Israeli officials and a series of violent incidents in Khuzestan as well as the Iranian province of Sistan-Baluchistan and Kurdish regions of Iran.
Ayatollah Khamenei's insistence that the Iranian protests constituted a 'dangerous conspiracy' by the United States was hardly surprising.
The protests erupted after weeks in which demonstrators in Iraq denounced Iranian influence in their country and attacked the Islamic republic's consulates in Basra and Najaf. Similarly, Lebanon, home to Hezbollah, the Iranian-backed Shiite militia, has been paralyzed for the past two months by anti-sectarian protesters.
The conviction that Iran's enemies were tightening the noose around its neck may well have some grounding in reality even if the Islamic republic's most recent regional setbacks as well as the outburst of deep-seated anger at home cannot be reduced to foreign conspiracies.
The brutality with which the regime cracked down on protesters as well as its drastic decision to shut down the Internet for four days suggests that Iran has little faith in indications that Saudi Arabia is groping for ways to dial down tension with its arch-rival or Omani efforts to mediate.
It also explains why the squashing of the protests in Bandar-e-Mahshahr may have been particularly harsh.
The Ahvaz National Resistance, an Iranian Arab separatist group, claimed responsibility in September 2018 for an attack on a Revolutionary Guards parade in the Khuzestan capital of Ahwaz in which 29 people were killed and 70 others wounded.
Unidentified gunmen in the Netherlands killed Ahmad Mola Nissi, a leader of the Arab Struggle Movement for the Liberation of Ahvaz (ASMLA), in November 2017.
Shot dead on a street in The Hague, Mr. Mola Nissi died the violent life he was alleged to have lived.
A 52-year-old refugee living in the Netherlands since 2005, Mr. Mola Nissi was believed to have been responsible for attacks in Khuzestan in 2005, 2006 and 2013 on oil facilities, the office of the Khuzestan governor, other government offices, and banks.
Mr. Mola Nissi focussed in his most recent years on media activities and fund raising, at times creating footage of alleged attacks involving gas cylinder explosions to attract Saudi funding, according to Iranian activists.
Mr. Mola Nissi was killed as he was preparing to establish a television station backed by Saudi-trained personnel and funding that would target Khuzestan.
Protests in Khuzestan have focussed in recent years on identity, environmental degradation, and social issues.
International human rights groups have long accused Iran of discriminating against Iranian Arabs even though a majority are Shiite rather than Sunni Muslims. Dozens of protesters were reportedly killed during demonstrations in Ahwaz in 2011 that were inspired by the popular Arab revolts.
"Despite Khuzestan's natural resource wealth, its ethnic Arab population, which is believed to constitute a majority in the province, has long complained about the lack of socio-economic development in the region. They also allege that the Iranian government has engaged in systematic discrimination against them, particularly in the areas of employment, housing, and civil and political rights," Human Rights Watch said at the time.
That was in 2011. Like in the rest of Iran, things have only gotten worse in Khuzestan since
Foreign policy background of the Iranian crisis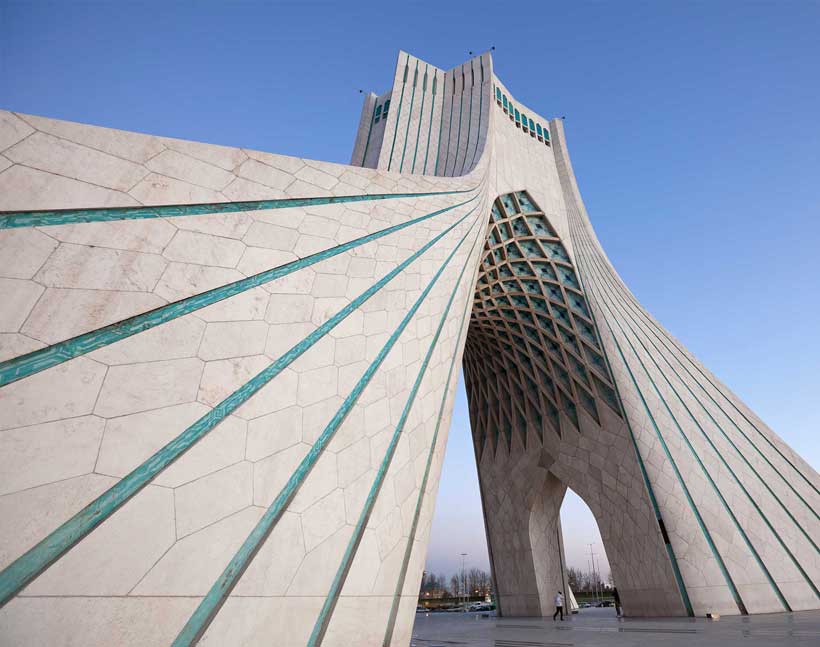 Despite all the complexity and ambiguity of the situation now exiting in the world, the summer and fall of 2019 saw a certain degree of success, achieved by Iran's Middle East policy both in the region and inside the country itself.
Tehran's foreign policy achievements have also helped strengthen the "Shiite belt" spanning Iraq, Syria and Lebanon, where Tehran's influence remains very strong. However, the events of the past few weeks have shown that this belt is starting to "snap."
Iraqis have for more than a month been holding rallies against the authorities, accusing the government of corruption and demanding the resignation of Prime Minister Adil Abdul-Mahdi. Many are chanting anti-Iranian slogans, because they believe that the government is getting a great deal of support from Tehran. In Karbala, considered a holy city for Shi'ite Muslims, protesters set ablaze the Iranian consulate, crying "Iran, go away!" in a violent flare-up that left more than 300 people dead. The Iraqis blamed the killings down on members of the pro-Iranian militia.
The picture in neighboring Lebanon is much the same with the Lebanese actively protesting not only against corruption and low living standards, but also against the Iranian influence in the country, namely the Hezbollah, an Iranian creation, which plays an important role in Lebanon. According to observers, it is against this backdrop of anti-Iranian sentiment that Hezbollah has gradually been losing control of the situation there.
In Syria – this main link of the Shiite arc – the situation is equally alarming for Tehran, but this is a separate story that deserves a separate analysis.
What makes the situation so noteworthy though is that Iran is in various degrees influencing the domestic political situation in all these three Arab countries, with Iraq, Lebanon, and especially Syria each being an Iranian enclave in the Arab world.
However, it is precisely in these countries that initial "shocks" – the harbingers of serious upheavals for Iranian politics in this region – are being felt now. Moreover, these shocks dangerously resonate with the political situation in Iran proper, which has seen a recent wave of mass protests flaring up on November 15, 2019, sparked by an increase in gasoline prices.
Historical analogies
Over the 40 years of its existence, the Islamic Republic of Iran has seen a number of social disturbances, but they were usually of a local nature, caused by local problems and limited to rallies and strikes at individual enterprises. However, in the last decade, waves of mass discontent, already on a national scope, have risen repeatedly.
The first nationwide anti-government protests in post-revolutionary Iran happened in 2009, caused by alleged voting fraud and irregularities in presidential elections that resulted in a surprise win for Mahmoud Ahmadinejad. Those protests are known as the Green Revolution.
The protests took place in several major Iranian cities, with middle-aged people, representatives of the intellectual elite and political opposition predominantly taking to the streets. At the height of the tensions, hundreds of thousands of people gathered in the streets and squares of the relatively liberal Tehran, where the protests originated. The sole demand was to cancel the results of the 2009 presidential election, won by Ahmadinejad. Presidential hopefuls Mehdi Karrubi and Mir-Hossein Mousavi formally spearheaded the protests which, heated as they were, still remained within the framework of the political system of the Islamic Republic.
A distinctive feature of those protests was that Iranians used social networks not only to coordinate their actions, but also to let the rest of the world know what was going on in their country.
The second powerful wave of protests rocked Iran in late 2017 – early 2018, this time caused by a spike in food prices. The protests flared up in one of Iran's most conservative cities – Mashhad – and almost simultaneously in more than 50 cities and numerous villages (where people traditionally support the government), and were much bigger in scope than the previous ones. Most of the protesters were young people with the rallies attended by representatives of various social and political backgrounds. What started as a purely economic protest, quickly acquired a political nature directed against the country's leadership. The fundamental difference that set the second wave of protests apart from the previous one is that the protesters demanded a reform of the country political system and even the elimination of the principles of the Islamic Republic. The Iranian protest was rather chaotic too. as there were no single leaders and common demands being made to the powers-that-be. Another important feature of those events was that at a certain stage all Internet access was blocked. While in 2009 there were around 1 million Internet users in Iran, in 2017-2018 their number had jumped to 48 million, and this is in a country of 82 million people! The list of those detained during those protests included the country's ex-president Mahmoud Ahmadinejad.
Events of November 2019
On November 15, 2019, Iran encountered a third wave of civil protests after the government of Hassan Rouhani announced that it was raising gasoline prices by as much as 200 percent.
Protests against this decision engulfed the entire nation, flaring up in Tehran and then spreading to about 100 towns and villages elsewhere in the country, involving more than 100,000 people. Maybe not much for a country of 82 million, as previous protests were much bigger in scope, but certainly more radical. In a number of places, more than 100 bank offices, including those of the Central Bank, were set on fire, and 900 branches and 3,000 ATMs were damaged.
The protesting crowds attacked police officers, gas stations and public offices, with economic slogans quickly making way for demands for a new government.
The protesters also want Tehran to stop sponsoring Islamic movements abroad because they believe that it is exactly where the money from the gasoline price hikes will go, instead of helping the poor. "Not Gaza and not Lebanon – I sacrifice my life for Iran," protesters chanted. Another demand is to change the country's foreign policy, which, according to the protesters, is turning Iran into a rogue country, suffering under heavy economic sanctions.
Iran's leaders put the blame for the social unrest on a mix of enemies, including the United States, Saudi Arabia and Israel, as well as groups like the People's Mujahedin of Iran, the Kurdistan Free Life Party, the Islamic State (banned in Russia), and now also the clan of the ousted Shah Mohammad Reza Pahlavi and, above all, his son – heir to the throne Reza Cyrus Pahlavi.
I believe that although the countries opposed to the Islamic Republic of Iran, did of course provide moral and media support for the civil protest against the existing regime, they could still hardly be able to organize such anti-government rallies inside the country. As for Reza Cyrus Pahlavi, living in the United States, he often makes political forecasts and comments, but always avoids political activity. He has no ambitions to restore the monarchy, saying only that he would like to see Iran without theocracy. The current protests in Iran apparently stem from domestic, primarily social and economic, problems.
Economic background of the crisis
On November 15, the Iranian government announced an increase in retail gasoline prices. While motorists were previously allowed to buy 250 liters of fuel per month at a price of 10,000 rials (19.14 rubles), now they have to pay 15,000 rials (28.71 rubles) with the fuel quota reduced to 60 liters (up to 400 liters for taxi drivers). Iranians are now supposed to pay 30,000 rials (57.42 rubles) for every additional liter in excess of the quota at a price of 30 thousand rials (57.42 rubles). This is exactly what triggered much of the mass-scale protests.
Here are the three main points that need to be highlighted and emphasized:
First, Iran's economy is in a very bad state now. And not only because of the US sanctions. According to Gholamhossein Shafei, President of Iran's Chamber of Commerce, Industries, Mines & Agriculture (ICCIMA), the Iranian economy suffers from two key problems: corruption and stagnation … Economists describe stagnation as a derivative of an ineffective management, lack of financial discipline, and exhaustion of the existing model as a whole. According to some experts, this could eventually ruin the country's entire political system.
Second, the aggressive financial and economic sanctions imposed on the Islamic Republic by the United States have cost the country tens of billions of dollars and contributed to its economic woes.
According to the IMF, as a result of a combination of multiple factors, Iran's GDP this year is projected to decrease by 9.5 percent – the worst indicator since 1984. Annual inflation will exceed 35 percent (according to other sources, it could climb to 52 percent). Food prices are up almost 60 percent, and price increases for many non-food products exceed 80 percent.
Since January, the national currency, the rial, has lost 70 percent of its value against the US dollar. People and businesses have turned to the black market for currency and, as a result, the rial's exchange rate finally detached from the official one. When the rial's fixed exchange rate was introduced in April 2018, one US dollar bought about 60,000 rials. By July, the unofficial rate had jumped to 112,000 thousand rials, and by early September – to 145,000 rials. A year later, the "street" rate rebounded a bit to about 115,000 rials for one US dollar, but the gap with the official exchange rate, frozen at 42,000 rials per dollar, remains huge nonetheless.
Overall, the damage inflicted on the Iranian economy by the new US sanctions and the sixth-month devaluation-inflation spiral was officially estimated at 4.9 percent of the country's GDP.
Meanwhile, employers are massively switching to short-term contracts, which adds to the sense of anxiety among the people.
According to the Statistical Center of Iran, a government agency controlled by the country's president, the official unemployment rate in 2018 reached 27 percent among young Iranians, and 40 percent among university graduates.
Third, under the circumstances, the government had no other choice than to jack up fuel prices, because even though the IMF hadn't discussed such a raise with the Iranian authorities, it had still advised Tehran to cut fuel subsidies, which means raising fuel prices. According to the Iranian government, fuel subsidies cost the state $2.5 billion a year and are an incentive for smuggling.
Indeed, the price of gasoline in Iran was one of the lowest around (about $0.3 or 19 rubles). And this provided fertile ground for large-scale smuggling of gasoline to Afghanistan (where it costs $0.65 or 41.5 rubles) and, to a greater extent, to Turkey (where the price of gasoline is $1.2, or 77 rubles.)
So, according to a report by the Iranian parliament's research center, as a result of the economic downturn, caused by multiple reasons, objective and subjective, as well as external and internal, the living standards of the Iranian people keep falling.
Amid last month's social unrest, on November 18, the Iranian government, in an effort to reduce tensions, announced additional payments to the poorest segments of the population, hit the hardest by the rising gasoline prices. They were promised up to 2 million riyals in the first week, followed by subsidies to be provided on a monthly basis. By the end of the first week of protests, the government had managed to somewhat dampen the tensions and restore a semblance of normalcy.
Conclusions
While analyzing the current situation in Iran, we should single out the following points:
Iran has over the past three years going through an internal systemic economic and political crisis, as the pace of development of the model of managing economic and social processes is falling behind the requirements of our time.
The past two years have seen a notable rise in social tensions, caused by the people's general unhappiness about their socio-economic situation, the government's foreign and domestic policy and certain fatigue from the framework of Islamic demands.
The mass protests of November 15-22 were not so much the result of ramped up gasoline prices, but rather of a consistent rise in the degree of general popular discontent. The gasoline price hike was merely a spark, which ignited the flames of protest.
The protests happened without concrete leaders steering them as both Internet and mobile phone communications were blocked by the authorities. Therefore, the protest actions were spontaneous and apparently not coordinated by external forces.
The protests did not and could not lead to a breakdown of the country's Islamic statehood because, for all the flaws in the existing model of governance, the ruling elite and the specific state structure it has established still enjoy a margin of strength due to the balance of checks and balances.
The protests further undermined the positions of President Hassan Rouhani and his team. Trying to make the most of the situation, the radical conservative opposition accuses the president of inability to bring the situation and the whole country under control. Simultaneously, supporters of liberal reforms blame the president for being unable to create conditions for implementing these reforms, which would result in a lifting of international sanctions imposed on the country.
The events of the fall of 2019 will factor in very heavily in the outcome of the 2020 parliamentary elections as well as the presidential elections in 2021. Because it is unlikely that supporters of the liberal (by IRI standards) Hassan Rouhani will gain legislative and executive power, this will result in a toughening of Iran's policy across the board, which in turn would complicate the country's external and domestic situation and possibly exacerbate internal contradictions.
The protests of November 2019 demonstrated once again that the crisis-hit Islamic Republic of Iran needs radical reforms in almost every sphere of life.
From our partner International Affairs
How many people were killed in recent protests in Iran?
As it was obvious from the beginning, a complex scenario, which had been designed long before to create unrest and insecurity in Iran, was began by exploiting legitimate protests.
The first phase of the scenario, which unfortunately caused a lot of damages, was aborted by people's vigilance and intelligence.
After the end of this dangerous chaos, the foe has seriously been pursuing its second phase through its media outlets.
This phase of scenario, which is based on "killing tactic" of the first phase, has been launched by biased and untrue news and information.
The main actors of this part of the scenario are opposition media outlets which are directly and financially supported by sworn enemies of the Islamic Republic of Iran.
A quick glance at the opposition TV channels and personal accounts of the riot's active elements on social media properly shows the extent of "psychological warfare" they are carrying out.
The most important goals of the widespread psychological warfare in the second phase are as follow:
1. Portraying a violent and anti-popular image of Iran to form human rights cases.
2. Creating a safe zone for armed thugs to disguise as people and keep plundering and committing crimes.
3. Breaking the bond between Iranian nation and government, and making people distrust the regime.
4. Intensifying maximum pressure strategy and preparing the ground to surrender and ultimately change the government.
The huge amount of rumors and false news are circulating with the keyword of "killing people", without referring to the anti-security behavior of trained rioters.
Officials announced that the casualties of police, Basij and IRGC forces were three times more than those of ordinary people, and armed thugs killed many people with hot and cold weapons that were not owned by armed forces.
Many visual evidence clearly indicates the extent of thugs' savagery in attacking public and private places.
At the same time, the opposition media outlets do not reveal the amount of vandalism caused by organized armed agitators. In fact, the news presented to the audience is completely biased.
Attacking more than 50 military bases, attacking and firing 34 ambulances, 731 banks, 140 public places, 9 religious centers, 70 gas stations, 307 personal cars, 183 military vehicles, 1076 personal motorcycles, as well as killing some protesters are just a small part damages inflicted by the rioters. The interesting point is that the opposition media has not mentioned any of these acts of sabotage.
No one denies the casualties of the dangerous riot, but one should not be allowed to change the place of criminals with the preservers of people's security in public opinion. Of course, the Islamic Republic will seek revenge for organized armed thugs who killed innocent people. Undoubtedly, the thugs were being led by counter-revolutionary currents.
From our partner Tehran Times