Child labour in mining, poor working conditions take centre stage in inter-regional meeting
Experts and global actors from Africa, Asia and South America gathered in Manila to address child labour and poor working conditions in artisanal and small-scale gold mines (ASGM).

The first-ever Inter-regional Knowledge-Sharing Forum on Child Labour and Working Conditions in ASGM of the International Labour Organization (ILO) served as a platform for dialogue.

Governments, employers' and workers' organizations, international non-government organizations, civil society organizations, miners' groups and their communities, and ASGM supply chain actors joined the forum.

Countries represented include Colombia, Congo, Cote d' Ivoire, France, Ghana, Guyana, Indonesia, Italy, Mali, Mongolia, Nigeria, Philippines, Thailand, Switzerland, United Kingdom and the United States.

"Jobs in artisanal and small-scale gold mines are often linked to poor working conditions, with limited rights and access to social protection, without a voice and freedom to join unions. Miners risk their safety and health even without stable income to lift their families out of poverty. Of great concern are children working in these mines, which is one of the worst forms of child labour," said Khalid Hassan, Director of the ILO Country Office for the Philippines.

ILO estimates in 2011 revealed that 19,000 children work in 45 artisanal and small-scale gold mines in the Philippines. Children can be found inside mining tunnels or on surface collecting gold and hauling sacks of ore or smelting gold.

The sector is associated with many labour issues such as hazardous working conditions that have led to work-related injuries, diseases and deaths. Child labour is also present in different mining stages. Evidence from various ILO surveys and research studies show that mining is by far the most hazardous sector for children with respect to fatal injuries.

"We should continue to zero-in on families as they need to know the risks involved in sending their children away for work. Child labour is not the solution to the households' economic problems, rather, it creates long-term problems. This forum is a step forward to be more responsive and to provide us with the necessary tools to address child labour and other labour issues in ASGM," said Secretary Silvestre Bello III of the Department of Labor and Employment (DOLE) .

The 3-day forum held on 28 to 30 May 2019 in Manila provided a venue to exchange knowledge, technologies, practices and challenges to put forward concrete solutions to address child labour and poor working conditions. The forum also looked at the impact of the sector on people and the environment.

"We are well aware of negative impacts of ASGM on people and the environment. Most of the operations in the sector continue to work without permits and mining practices are not covered by government regulation. This is mainly the reason why two of the worst issues in the mining sector – child labour and working conditions – are common in ASGM," said Secretary Roy Cimatu of the Department of Environment and Natural Resources (DENR) .

Implemented under the ILO CARING Gold Mining Project (Convening Actors to Reduce child labour and Improve working conditions in ASGM) , which is funded by the United States Department of Labor (USDOL) , the forum linked issues of child labour and working conditions to decent work and compliance with Fundamental Principles and Rights at Work for workers, families and communities in the sector.

"The United States is proud to support these efforts through the US Department of Labor . The 3-year programme aims to reduce child labour and address working conditions in the sector in Ghana and the Philippines. This is one part of a broader effort by the United States to support human and labour rights in the Philippines, and beyond," said US Ambassador to the Philippines Sung Yong Kim.

Although there are various global organizations working on ASGM issues, concerns on child labour and other labour-related issues could be better coordinated, especially at the local level. Knowledge and action to eradicate child labour also need to be expanded in line with relevant international labour standards.
US pardons for accused war criminals, contrary to international law
A presidential pardon for two United States soldiers accused of war crimes, and a sentence reduction for a third, "run against the letter and the spirit of international law which requires accountability for such violations", the United Nations human rights wing said on Tuesday.
"While pardons exist in international law, and can properly address issues of injustice or unfairness", Rupert Colville, Spokesperson for the UN High Commissioner for Human Rights (OHCHR), told reporters at a regular press briefing in Geneva that these cases showed no circumstances to suggest anything other than "simply voiding the otherwise proper process of law in the cases".
"These pardons send a disturbing signal to military forces all around the world", he added.
The accused
According to news reports, Lieutenant Clint Lorance was tried and convicted for ordering the shooting of Afghanistan civilians in 2013 and handed down a 20-year prison sentence. Last Friday, he was given a full pardon.
Major Mathew Golsteyn was charged with executing an unarmed Afghan man who was a suspected Taliban bombmaker in 2010. He was scheduled to be tried in February.
And Chief Petty Officer Edward Gallagher was charged with murdering a captive in Iraq. He was acquitted but received a demotion for posing with the corpse for a photograph. President Trump on Friday vowed to restore his rank.
"These three cases involve serious violations of international humanitarian law, both proven and alleged, including the shooting of a group of civilians and execution of a captured member of an armed group", said Mr. Colville.
Some US news outlets applauded President Donald Trump's reprieves, while others saw them as a sign of disregard for the decisions of military juries as well as for the judicial process itself.
"International Humanitarian Law establishes the obligation to investigate violations and prosecute war crimes", reminded Mr. Colville.
He pointed out that by investigating the allegations, and initiating and completing criminal proceedings, the US military justice system had been in compliance with international law.
Underscoring that "victims of gross human rights violations and serious violations of international humanitarian law have the right to a remedy", Mr. Colville maintained that the pardon terminating further criminal proceedings in the case of Major Mathew Golsteyn, was "particularly troubling".
He elaborated that remedies include equal and effective access to justice, the right to the truth, and to see perpetrators serve punishments proportionate to the seriousness of their conduct, "rather than see them absolved of responsibility".
ICC gives greenlight for probe into violent crimes against Rohingya
Judges of the International Criminal Court (ICC) on Thursday authorized an investigation into alleged crimes against humanity, namely deportation, which have forced between 600,000 and one million Rohingya refugees out of Myanmar, into neighboring Bangladesh since 2016.
The pre-trial judges "accepted that there exists a reasonable basis to believe widespread and/or systematic acts of violence may have been committed that could qualify as crimes against humanity of deportation across the Myanmar-Bangladesh border" the Court said in a press statement, in addition to "persecution on grounds of ethnicity and/or religion against the Rohingya population."
After a reported military-led crackdown, widespread killings, rape and village burnings, nearly three-quarters of a million Rohingya fled Myanmar's Rakhine state in August 2017 to settle in crowded refugee camps in neighboring Bangladesh.
This is the second strike against the alleged crimes this week, as the tribunal's decision follows a Monday submission by Gambia to the UN's principal judicial organ, the International Court of Justice (ICJ), accusing Myanmar of "mass murder, rape, and genocidal acts" which violate its obligations under the Genocide Convention, in addition to destruction of villages, arbitrary detention, and torture.
As a member to the Genocide prevention treaty, Gambia "refused to stay silent", and as a member of the Organisation of Islamic Cooperation (OIC), the small African nation has taken legal action to assist the persecuted majority-Muslim Rohingya, with support by other Muslim countries.
In July, the ICC's top Prosecutor, Fatou Bensouda, requested an investigation be open into the alleged crimes committed since October of 2016, concerning Myanmar and Bangladesh.
At that time, her Office's preliminary examination found "a reasonable basis" to believe that at least 700,00 Rohingya were deported from Myanmar to Bangladesh "through a range of coercive acts causing suffering and serious injury."
Under the Rome Statute that created the ICC, which highlights crimes against humanity as one of its four crucial international crimes, the top Prosecutor concluded sufficient legal conditions had been met to open an investigation.
While Myanmar is not a State party to the treaty, Bangladesh ratified the Statute in 2010, meaning authorization to investigate does not extend to all crimes potentially committed in Myanmar, but will focus on violations committed in part on Bangladeshi territory, the ICC said in July.
'Only justice and accountability' can stop the violence
Judges forming the pre-trial chamber, Judge Olga Herrera Carbuccia, Judge Robert Fremr, and Judge Geofreey Henderson received views on this request by or on behalf of hundreds of thousands of alleged victims.
According to the ICC Registry, victims insist they want an investigation by the Court, and many "believe that only justice and accountability can ensure that the perceived circle of violence and abuse comes to an end."
"Noting the scale of the alleged crimes and the number of victims allegedly involved, the Chamber considered that the situation clearly reaches the gravity threshold," the Court said.
The pre-trial Chamber in addition authorized the commencement of the investigation in relation to any crime, including future crime, so long as it is within the jurisdiction of the Court, and is allegedly committed at least in part in the Rome Statute State Party, Bangladesh, or any other territory accepting the jurisdiction.
The alleged crime must also be sufficiently linked to the present situation, and must have been committed on or after the date of the Statute's entry into force for Bangladesh or the relevant State Party.
Judges from the ICC have given the greenlight for prosecutors to commence collection of necessary evidence, which could result in the judge's issuance of summonses to appear in court or warrants of arrest. Parties to the Statute have a legal obligation to cooperate fully with the ICC, nonmembers invited to cooperate may decide to do so voluntarily.
UNICEF reports uneven progress in 30 years of child rights treaty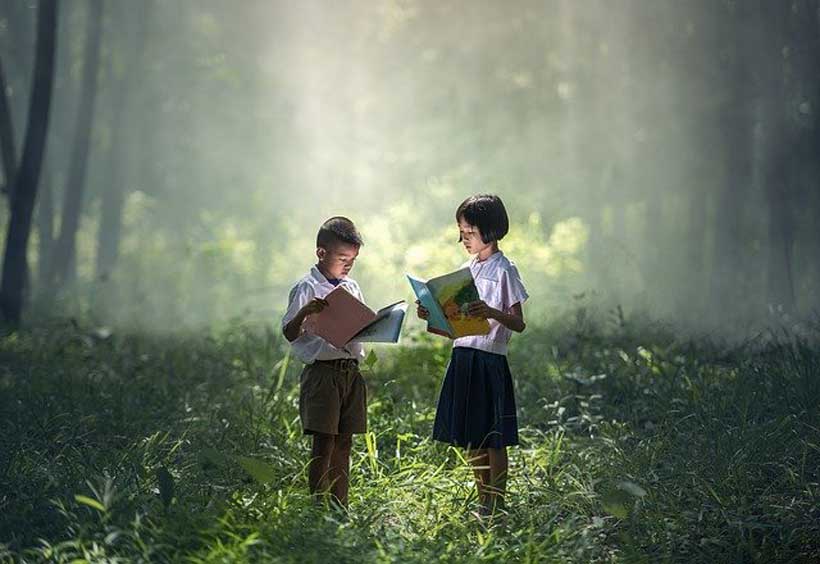 Although the world has made historic gains over the past three decades in improving children's lives, urgent action is required if the poorest children are to feel the impact, a new UN report published on Monday warns.
The study by the UN Children's Fund (UNICEF) calls on countries to recommit to promises made under the Convention on the Rights of the Child, adopted 30 years ago.
Henrietta Fore, UNICEF Executive Director, noted that while increasing numbers of children are living longer, better and healthier lives, the odds continue to be stacked against the poorest and most vulnerable.
"In addition to the persistent challenges of health, nutrition and education, children today have to contend with new threats like climate change, online abuse and cyberbullying," she said.
"Only with innovation, new technologies, political will and increased resources will we help translate the vision of the Convention on the Rights of the Child into a reality for all children everywhere."
Uneven progress, emerging threats
The Convention on the Rights of the Child is the most widely and rapidly adopted international treaty in history, and has been ratified by more than 190 countries.
It acknowledges childhood, which lasts through age 18, as a special time in which children must be allowed to grow, learn, play, develop and flourish with dignity. 
UNICEF reported that since its adoption, the global rate for under-five mortality has dropped by around 60 per cent, while the proportion of undernourished children has almost halved.
The Convention has also influenced numerous constitutions, laws and policies that reflect its guiding principles, which include non-discrimination, the right to protection and acting in the best interests of the child.
However, the report shows that progress has not been even.
UNICEF said the world's children continue to confront age-old threats while new hazards loom over their future.
The poorest children are still likely to die from preventable causes before reaching their fifth birthday. Millions of the most disadvantaged are still at risk due to poverty, discrimination and marginalization. At the same time, cases of the childhood killer measles are on the rise as immunization coverage rates have slowed down since 2010.
Progress in education also is dismal. The report reveals that the number of primary level children out of school has remained static for more than a decade.
"Many of those who are in school are not learning the basics, let alone the skills they need to thrive in today's economy," UNICEF added.
In recent years, young people have been speaking up and calling for action to address climate change. UNICEF said they are the ones most at-risk.
"Rapid changes in climate are spreading disease, increasing the intensity and frequency of extreme weather events, and creating food and water insecurity. Unless urgent action is taken, the worst for many children is yet to come," the UN agency warned.
Inclusive dialogue planned
UNICEF believes that where there is political will and determination, children's lives improve, as documented by the report, which has been released ahead of World Children's Day on 20 November.
The study calls for more data and evidence to accelerate progress and advance child rights, alongside recommendations such as involving young people in creating solutions.
UNICEF will use the coming 12 months to promote an inclusive global dialogue aimed at making the promise of the convention a reality for all children.
As Ms. Fore, the UNICEF chief, stated: "The Convention stands at a crossroads between its illustrious past and its future potential. It is up to us to recommit, take decisive steps and hold ourselves accountable."