The labyrinth of the special envoys to settle the question of Western Sahara
After the fall of the Berlin Wall, the decomposition of the Soviet empire and the resulting geopolitical turmoil put an end to the order of Yalta. The old threat disappears, but at the same time, new dangers arise. In short, the end of the bipolar equilibrium, as a result, the new world has become more "dangerous", more «unpredictable" and more "irrational». It is in this atmosphere that the U.N. peace plan in Western Sahara is born, and which institutes the mission of MINURSO to organize a free referendum for the Saharawi people.
However, the objective of the mission of MINURSO will be blocked by Morocco. Indeed, since the implementation of the cease-fire agreement on 6 September 1991 between Morocco and Polisario Front, Morocco from the very beginning wants at all costs to register the Moroccan settlers on the electoral lists of the eligible body, because he does not trust the indigenous people of Western Sahara who mainly prefer their independence.
To unblock this situation, the United Nations will use the practice of sending envoys in order to find a compromise solution between the two parties. In this optic, the U.N. appointed the new special envoy Horst Kohler in August 2017.
Horst Kohler had the merit of triggering a new dynamic in order to find a solution that respects the self-determination of Western Sahara people. Therefore, it has twice reunited both parties and neighbouring countries Algeria and Mauritania on the same table round.
Despite Horst Kohler's enthusiastic displays at first, he was forced to resign after 20 months of work, the reasons are multiple but in our opinion the direct causes are represented by the systematic order inherent to the actors in the conflict, namely the two belligerents and the restricted group known as the group of friends of Western Sahara.
Morocco and Polisario: two antinomy approaches
We can say from the beginning that the conflict persists between Morocco and Polisario, because of the absence of communication, and each party's misunderstanding about the real aims of the other and the lack of the goodwill on all sides.
For Morocco, the annexation of Western Sahara is an irreversible strategic choice and in this way was helps by French diplomacy to establish certain fictitious sovereignty. It is in this sense that we must understand the Moroccan intransigence.
The goal of Morocco is played on the denaturation of the conflict, to change the nature of the conflict, from a question of decolonization to a secessionist question.
Naturally, the Polisario has an excellent day to affirm that the theory of acquisitive prescription invoked by Morocco confers no title of sovereignty because the Moroccan occupation was neither peaceful nor uninterrupted.
Morocco and the Polisario Front were stuck in a situation that resembles a Prisoners' Dilemma. Both sides were unclear about the intentions of the other side, and without somehow communicating with the opponent; both would find it challenging to overcome the dilemma.
The game of the two parties is to defeat the other party, and not to co-operate the reason for which this type of negotiation can never lead to a solution. Either side is nervous about being cheated in the end; therefore, they do not accept any compromise.
Kohler wants to introduce a new paradigm suggested, that the future of the Maghreb would rest upon economic cooperation between all states, including Western Sahara people that would trump political conflict in the long run.
However, the differences in the position of the group of friends of Western Sahara had a direct effect on the mission of Kohler, who was forced to resign.
The problem of the group of friends of Western Sahara
The present U.S. administration put tremendous pressure on the Moroccan government to engage in the peace process of negotiations again, by forcing S.C. to adopt only six months for the MINURSO mandate instead of one year.
However, Kohler will be in front of the reality of the weight of the group of friends of Western Sahara who have a different strategy of him. In fact, the game between the USA, Russia, France, UK and Spain has a direct impact on the future of any solution in Western Sahara.
This is why we must understand that the position of the direct actors is fueled by the position of the indirect actors, taking into consideration the lack of a regulatory system, then we cannot speak of a possible outcome.
In our case, we believe that the passage from the question of the decolonization of Western Sahara must move towards the application of Chapter VII and not remain confined in Chapter VI, in order to impose a definitive solution that respects the self-determination of Western Sahara people's democratically.
The solution can be imposed?
Despite the changes in the international and regional system, the two belligerents are far from making historic decisions for the benefit of all the peoples of the Maghreb.
These findings lead to a conclusion that the status of negotiations is interpreted by Morocco and Polisario Front as the 'endgame', and therefore we can say they will not be able to resolve their conflict
We think, without the reinvigoration of a joint vision for the future, peace is unlikely to settle on North West Africa.
Finally, the U.N. can find in the spirit of the initial settlement agreement signed by both parties the only democratic choice that will push the entire region of the Maghreb to unite on the banner of democracy and economic complementarity.
Escalating Burkina Faso violence brings wider Sahel displacement emergency into focus
Deadly attacks on villages in Burkina Faso have forced 150,000 people to flee in just the last three weeks, the UN refugee agency (UNHCR) said on Friday, warning of a displacement emergency in the wider Sahel region.
Amid a devastating surge in terrorist attacks against civilian and military targets which the UN says have risen five-fold in Burkina Faso, Mali and Niger since 2016, UNHCR spokesperson Andrej Mahecic said that survivors needed safety, shelter, food and water "everywhere".
Help is particularly needed in northern Burkina Faso, where displaced families are staying with host communities who have little in the way of resources themselves.
Some 4,000 people a day flee violence
The new arrivals are "occupying whatever space is available", the UNHCR official explained, stressing that more than 4,000 people a day have fled attacks in Burkina Faso, since 1 January.
"So far, 765,000 people have already been displaced, of whom more than 700,000 in the past 12 months," he noted.
Those forced to flee "report attacks on their villages by militant groups, killing, raping, and pillaging," the UNHCR official said. "Terrified of these attacks, residents have left everything behind to find safety."
A similar pattern of violence has driven people from their homes in Mali and Niger, adding to the longstanding insecurity crisis further afield in the Lake Chad region, where the UN humanitarian coordination office (OCHA) estimates that 2.3 million people are displaced.
Following a recent string of attacks in Niger's Tillaberi and Tahoua regions, UNHCR reported that 4,400 people have fled into neighbouring Mali, while the same wave of violence has displaced around 11,000 people inside Niger.
"They have found refuge in nearby towns of Banibangu and Ouallam, where assistance is being provided," Mr. Mahecic said, noting that the regions of Tillaberi and Tahoua host 58,000 refugees from Mali and nearly 81,000 displaced people.
In central Mali, the UNHCR official noted that the latest attacks on the village of Ogossagou on 14 February had claimed 30 lives.
'Too afraid to move'
"Safety is needed for these people," he said. "In some of these situations, people are so afraid of the insecurity and violence around them that even though they are under attack or fearing of an attack, they do not dare to move."
The Sahel region encompasses an area south of the Sahara Desert spanning 10 countries from Senegal in the west to Eritrea, in the east.
Violence there intensified after the 2011 revolution in Libya, and an uprising in Mali a year later. As a result, terrorist groups, organized criminal groups and others took advantage of weak governance and ethnic tensions to move across borders and terrorize local populations.
Highlighting severe challenges in accessing the needs of victims of violence throughout the Sahel region, Mr. Mahecic explained that safety, shelter food and water were a priority.
Clothing and other basic items, including dignity kits for women and girls, were also urgently needed, he said, along with counselling for survivors of atrocities.
"What we know right now, is that the violence and the frequency of these attacks have increased, the intensity has increased, and we know that this is the key reason behind this massive displacement," he said.
Safe access vital to traumatized communities
UNHCR and its partners have stepped up their response, including by strengthening health and education facilities for communities, Mr. Mahecic added, before appealing for safe access for humanitarians to deliver assistance.
According to the UN Special Representative and Head of the UN Office for West Africa and the Sahel (UNOWAS), violence in the Sahel claimed more than 4,000 lives in 2019, compared to 770 in 2013.
In a briefing to the Security Council last month, Mohamed Ibn Chambas described "relentless attacks" that had shaken public confidence in the authorities.
"Most significantly," he said, "the geographic focus of terrorist attacks has shifted eastwards from Mali to Burkina Faso and is increasingly threatening West African coastal States."
Mr. Chambas also explained how the attacks were often perpetrated by extremists looking to engage in illicit activities that included capturing weapons and illegal artisanal mining.
"Extremists provide safety and protection to populations, as well as social services in exchanged for loyalty", he said.
Violence in North and West Africa increasingly targeting civilian and border areas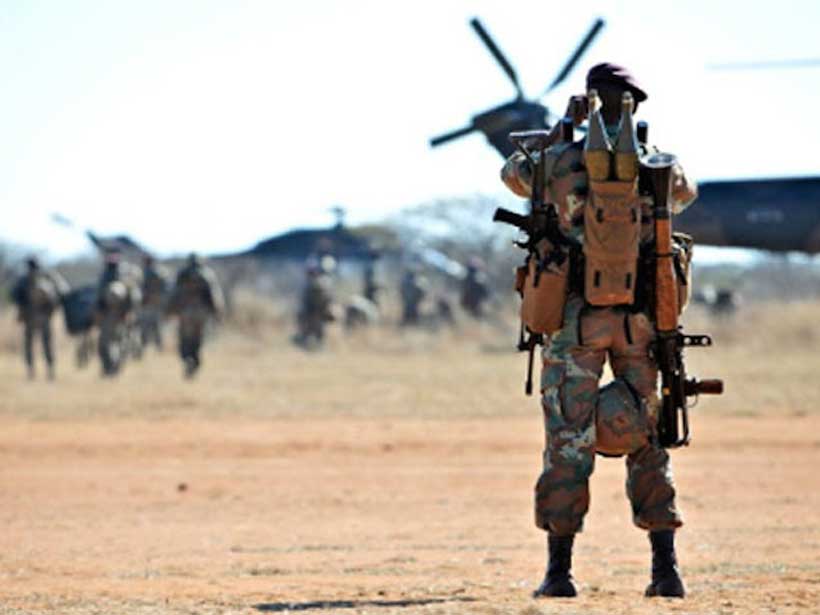 Violence in North and West Africa is increasingly targeting civilian and border regions as today's conflicts involve non-state actors with diverging agendas, according to a new report by the OECD's Sahel and West Africa Club (SWAC).
The report uses granular data to assess the intensity and geographical distribution of violence in the region since 1997. It finds that the last five years have been the most violent recorded in North and West Africa, with more than 60,000 people killed between January 2015 and the end of 2019. More than 40% of violent events and fatalities occur within 100 km of a land border, and 10% of deaths from political violence occur less than 10 km from a border. Civilians are increasingly specific targets of violence, rather than just being caught in cross fire.
The report uses a "Spatial Conflict Dynamics Indicator" to show which regions of North and West Africa experience the most conflict, how conflicts evolve geographically over time and how military interventions affect the intensity and spread of violence. It notes that attempts to stabilise the region are complicated due to the number of players involved and their shifting alliances.
"Paying close attention to the geography and dynamics of these deadly conflicts and the complex interactions between the large numbers of actors involved may help to find ways to resolve this worsening insecurity," said OECD Secretary-General Angel Gurría, presenting the report at the Munich Security Conference.
The Sahara-Sahel region is suffering from exceptional levels of political instability involving a combination of rebellions, jihadist insurgencies, coups d'état, protest movements and illegal trafficking of drugs, arms and migrants. Conflicts tend to regionalise across borders as armed groups defeated by counter-insurgency efforts relocate to other countries. The geographic spread and opportunistic relocation of conflicts is exacerbated by a lack of controls on many African borders that facilitates the circulation of fighters, hostages and weapons.
The study calls for states in the region and the international community to promote regional initiatives to restore state legitimacy, increase investment in border regions and improve protection of civilians — creating secure regions where inclusive forms of policies are put in place and a strong dialogue between states, local actors and populations is reinforced.
Russia's interest in South Sudan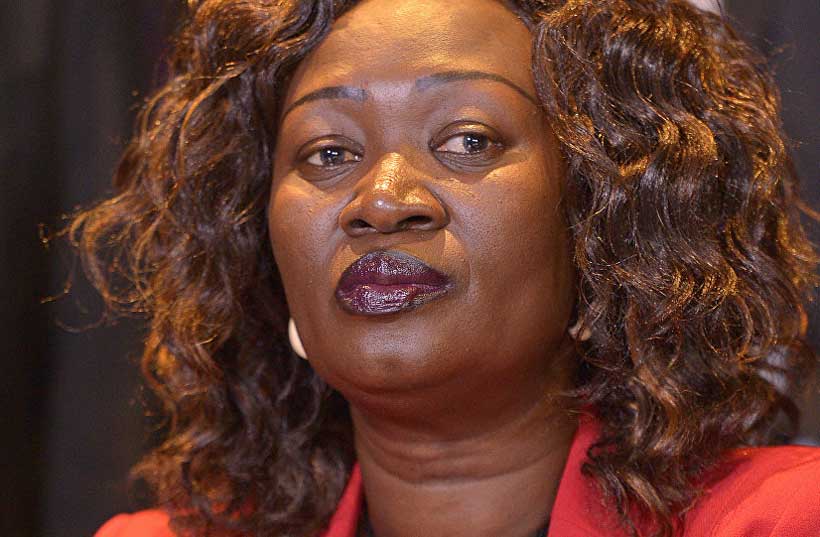 On January 27-29, Minister of Foreign Affairs and International Cooperation of the Republic of South Sudan, Awut Deng Acuil, made an official working visit to Moscow where she held diplomatic talks focused on strengthening economic cooperation with Russian Foreign Minister Sergey Lavrov.
She is a South Sudanese politician and the current Minister of Foreign Affairs and International Cooperation since August 2019. For the first time, Awut Deng Acuil was visiting Moscow – this made it more meaningful and significant to discuss ways of moving forward with relations and comprehensive development of cooperation with the Russian Federation. Russia and South Sudan already signed a Memorandum of Consultations between both Foreign Ministries last October 2019 in Sochi, during the first Russia-Africa Summit.
"There is potential for expanding trade and economic cooperation, including in such areas as energy, construction, development of automobile, railway and pipeline infrastructure, and agriculture. One of the promising areas of bilateral cooperation is the development of the fuel and energy complex in South Sudan. A number of projects with Russian participation are already being implemented," according to the media report released before the official talks held January 28.
"We have discussed the prospects of bilateral cooperation, first of all, with an emphasis on the development of its economic cooperation. We informed our colleagues about the Russian companies working in the oil and gas, infrastructure, railway and transport sectors that are ready to discuss possible mutually beneficial projects with our South Sudanese partners," Lavrov said at the media briefing after their closed diplomatic talks.
Back in 2016, Russia and South Sudan also signed the Intergovernmental Agreement on Military Technical Cooperation, which is still effective. Both have agreed to use this sphere of cooperation in order to strengthen security and military capability of South Sudan, only after the United Nations Security Council lifts finally its restrictions on weapons trade with that country.
South Sudan, a landlocked country located in the east-central Africa, is making efforts for further recognition and climb onto a global stage. Africa gaining its independence in July 2011, to become the 55th African state, it has suffered ethnic violence and endured civil war since 2013.
The United States supported the 2011 referendum on South Sudan's independence. The New York Times reported that "South Sudan is in many ways an American creation, carved out of war-torn Sudan in a referendum largely orchestrated by the United States, its fragile institutions nurtured with billions of dollars in American aid."
The U.S. government's long-standing sanctions against Sudan were officially removed from applicability to newly independent South Sudan in December 2011, and senior South Sudanese officials participated in a high-level international engagement conference in Washington, D.C., to help connect foreign investors with the RSS and South Sudanese private sector representatives
South Sudan has a population of 12 million, and a predominantly rural, subsistence economy. It, however, exports timber to the international market. The region contains many natural resources, but as in many other developing countries, the economy is heavily dependent on agriculture.
It has the third-largest oil reserves in Sub-Saharan Africa. However, after South Sudan became an independent nation in July 2011, southern and northern negotiators were not immediately able to reach an agreement on how to split the revenue from these southern oilfields.
It is estimated that South Sudan has around four times the oil deposits of Sudan. The oil revenues, according to the Comprehensive Peace Agreement (CPA), were split equally for the duration of the agreement period. Since South Sudan relies on pipelines, refineries, and Port Sudan's facilities in Red Sea state in Sudan, the agreement stated that the government of Sudan in Khartoum would receive a 50% share of all oil revenues.
South Sudan is attracting many foreign players. But currently, China National Petroleum Corporation (CNPC) is a major investor in South Sudan's oil sector. It is under pressure to diversify away from oil as oil reserves will likely halve by 2020 if no new finds are made, according to the International Monetary Fund (IMF).
Abraham Telar Kuc, a postgraduate researcher on Diplomacy and International Relations at the Institute of Peace, Development and Security Studies, University of Juba, and currently with South Sudan Broadcasting Corporation, suggests South Sudan officials take advantage of the strategic geo-political location, especially use its membership of different international and regional political cooperation and economic integration blocs, to improve the economy.
More recently, economic partnership, in general, is gaining momentum in direct foreign investments through bilateral and multilateral relations. India is investing limitedly in South Sudan oil sector through India's Oil and Natural Gas Commission. In addition, Indian companies are investing in the ICT, pharmaceuticals and medical services, finance and banking, housing and construction sectors. India companies such as Reliance Industries, Tata Group, Bajaj Group, Bharti Airtel Communications and others are making forays into the economy, according to Abraham Telar Kuc.
Abraham told Modern Diplomacy: "Soviet Union offered enormous support for liberation and pro-independence movements including those in South Sudan. We are glad that Russians are waking up for investments and existing economic opportunities in Africa, returning to the African arena and moving into new investment opportunities there. As influential government officials and businesspeople have expressed interest, it's necessary to make sure that they get access to South Sudan."
Russia and Africa have a long history relationship based on mutual trust, and are lined-up on the principles of equality and mutual respect. In recent years, strategic communications have intensified and are developing in various directions. Moscow has repeatedly indicated that it supports the principle "African solutions to African problems" formulated by the African countries.