Saudi religious moderation: How real is it?
Meet Mohammed bin Abdul-Karim Al-Issa, the public face of Saudi crown prince Mohammed bin Salman's version of moderate Islam.
A 54-year old former justice minister, Mr. Al-Issa, one of a younger generation of Islamic scholars willing to do Prince Mohammed's bidding, has been doing the rounds internationally and making all the right moves to project the de facto Saudi leader as the spearhead of efforts to counter ultra-conservatism at home, fight political and militant Islam across the globe and promote the crown prince as a tolerant leader bent on fostering inter-faith dialogue.
Mr. Al-Issa's moves also serve to strengthen ties with US President Donald J. Trump's Evangelist voter base and shape an environment that legitimizes Saudi Arabia's close cooperation with Israel.
In his latest move, Mr. Al-Issa is this week convening a four day international conference on moderate Islam as head of the Muslim World League, once a prime vehicle for the kingdom's global promotion of anti-Shiite, anti-Iranian ultra-conservative strands of Islam, and a member of the Supreme Council of Ulema, Saudi Arabia's highest religious authority.
Breaking with past Saudi religious and political tradition, Mr. Al-Issa has reached out to Jewish and Evangelist communities. He called during a speech in October at the Washington Institute for Near East Policy, widely viewed as pro-Israeli, for a Muslim-Christian-Jewish interfaith delegation to travel to Jerusalem to promote the cause of peace despite the fact that Israel and Saudi Arabia do not have formal diplomatic relations.
Mr. Al-Issa has defended Prince Mohammed's reforms such as the curbing of the powers of the kingdom's religious police, the lifting of the ban on women's driving and the nurturing of modern-day entertainment such as cinemas and concerts.
He has rejected the use of violence, including against Israel, acknowledged the Holocaust, denounced the efforts of Holocaust deniers, and announced that he would next January become the most senior Islamic cleric to visit Auschwitz on the 75th anniversary of its liberation.
Mr. Al-Issa laid out his approach in an interview with Le Monde two years ago. "All religious institutions must modernize their speech, to make it compatible with the times," he said.
No doubt, Mr. Al-Issa's moves help reshape an environment in which religious intolerance and prejudice was the norm and still is widespread. Yet, critics charge that his efforts to project Prince Mohammed as a religious reformer do not go beyond speech and symbolism and constitute a public relations effort rather than true change.
It, moreover, remains unclear, how effective Mr. Al-Issa's efforts are. They certainly help the Trump administration defend its unconditional support for Prince Mohammed, including its willingness to shield the kingdom from accountability for its conduct of the war in Yemen and the killing last October of journalist Jamal Khashoggi on the premises of the Saudi consulate in Istanbul. Saudi Arabia insists Mr. Khashoggi was murdered by rogue operatives.
Yet, some of Mr. Al-Issa's well-connected interlocutors during his visit to Washington said they came away from discussions with him not sure what to think. Likewise, a Saudi intellectual rhetorically asked Saudi Arabia scholar Stephane Lacroix during an interview: "How can one take Mohammed al Issa's statements seriously when religious bookstores in Riyadh are full of books advocating the exact opposite?"
Malaysia, one of the kingdom's associates in countering extremism has taken a similarly critical view of the its efforts. Malaysian defense minister Mohamad Sabu last year closed the Saudi-backed King Salman Centre for International Peace (KSCIP) in Kuala Lumpur following criticism that the kingdom with its ultra-conservative interpretation of Islam may not be the right partner.
In a recent article discussing the limits of Prince Mohammed's reforms, Mr. Lacroix, pointing to the arrests of Islamic thinkers critical of the kingdom's ultra-conservative Wahhabi traditions and the suppression of all debate, concluded that "this makes MBS's religious reforms look more like a public relations stunt than a genuine transformation." Mr. Lacroix was referring to Prince Mohammed by his initials.
Mr. Lacroix's conclusion is enhanced by the fact that there is little that would suggest fundamental reform of religion involving tolerance at a practical rather than a talking heads level beyond the countering of extremism at home and abroad, a key Saudi interest, and the social changes Prince Mohammed has so far introduced to polish the kingdom's tarnished image and further his plan to diversify its oil-dependent economy and create badly needed jobs.
If anything, Prince Mohammed's reforms appear to be designed to shave off Wahhabism's rough edges, project a more moderate image, and promote at home and abroad in countries like Kazakhstan, Algeria and Libya an ultra-conservative interpretation of Islam that preaches absolute obedience to the ruler. Prince Mohammed's crackdown on all forms of dissent enforces the principle.
By the same token, Prince Mohammed has done little to push reform since lifting the ban on women's driving and enhancing their professional and sporting opportunities. The kingdom's male guardianship of women has been softened at the edges but remains firmly in place.
Scores of young Saudi women have recently employed devious tactics to escape family abuse and leave the kingdom to seek asylum elsewhere. Saudi Arabia, rather than cracking down on domestic abuse and abolishing the guardianship system, has sought to prevent women from fleeing and force the return of those who made it abroad.
By the same token, the kingdom has yet to take steps that would put flesh at home on the skeleton of its notion of religious tolerance.
Christians, Jews, Buddhist and Hindus continue to be banned from building houses of worship despite the fact that archaeologists have found evidence of the existence in the time of the Prophet Mohammed of a 7th century synod near Jubail and the fact that older residents along the Saudi border with Yemen vividly recall interacting with a Jewish community.
After brutally cracking down on rebellious Shiites in Saudi Arabia's oil-rich Eastern Province, Prince Mohammed has moved quickly to rebuild the levelled town of Awamiyah. Shiites, nonetheless, accounted for the majority of the 37 people beheaded in April in a mass execution.
Mr. Al-Issa's Supreme Council of Ulema has no Shiite clerics among its members nor do Shiite judges sit on the benches of national courts or serve in the police force or as ambassadors.
The risk for Prince Mohammed is that religious moderation like economic reform that trickles down could become an issue on which his ability to deliver will be a litmus test of his reforms.
A recent poll of Arab, including Saudi youth, showed that two thirds of those surveyed felt that religion played too large a role while 79 percent argued that religious institutions needed to be reformed. Half said that religious values were holding the Arab world back.
Said Mr. Lacroix: "If religious reform is only a push from above and not the result of genuine social debate, it is easily reversible."
Landing in Riyadh: Geopolitics work in Putin's favour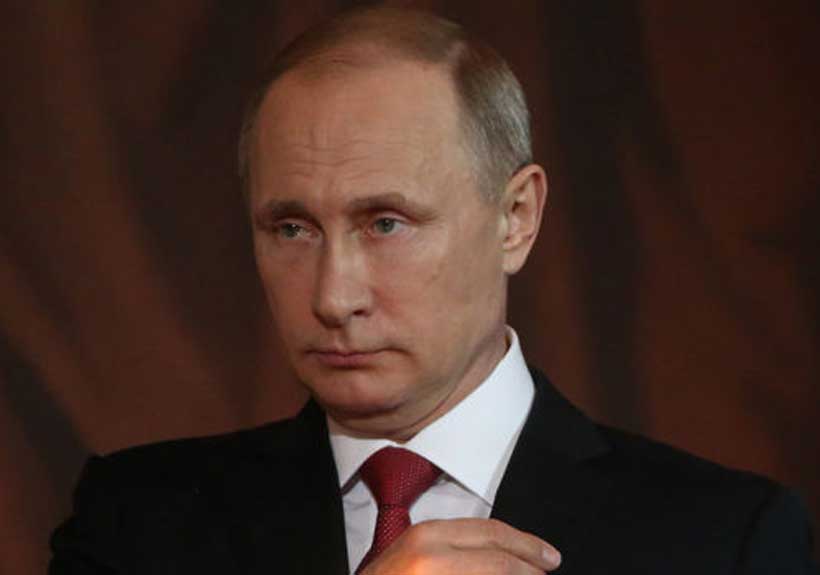 When Russian President Vladimir Putin lands in Riyadh this week for the second time in 12 years, his call for endorsement of his proposal to replace the US defense umbrella in the Gulf with a multilateral security architecture is likely to rank high on his agenda.
So is Mr. Putin's push for Saudi Arabia to finalize the acquisition of Russia's S-400 anti-missile defense system in the wake of the failure of US weaponry to intercept drones and missiles that last month struck key Saudi oil installations.
"We are ready to help Saudi Arabia protect their people. They need to make clever decisions…by deciding to buy the most advanced S-400 air-defence systems. These kinds of systems are capable of defending any kind of infrastructure in Saudi Arabia from any kind of attack," Mr. Putin said immediately after the attacks.
Mr Putin's push for a multilateral security approach is helped by changing realities in the Gulf as a result of President Donald J. Trump's repeated recent demonstrations of his unreliability as an ally.
Doubts about Mr. Trump have been fuelled by his reluctance to respond more forcefully to perceived Iranian provocations, including the downing of a US drone in June and the September attacks on the Saudi facilities as well as his distancing himself from Israeli prime minister Binyamin Netanyahu following last month's elections, and most recently, the president's leaving the Kurds to their own devices as they confront a Turkish invasion in Syria.
Framed in transactional terms in which Saudi Arabia pays for a service, Mr. Trump's decision this week to send up to 3,000 troops and additional air defences to the kingdom is likely to do little to enhance confidence in his reliability.
By comparison, Mr. Putin, with the backing of Chinese president Xi Jinping, seems a much more reliable partner even if Riyadh differs with Moscow and Beijing on key issues, including Iran, Syria and Turkey.
"While Russia is a reliable ally, the US is not. Many in the Middle East may not approve of Moscow supporting Bashar al-Assad's regime, but they respect Vladimir Putin for sticking by Russia's beleaguered ally in Syria," said Middle East scholar and commentator Mark N. Katz.
In a twist of irony, Mr. Trump's unreliability coupled with an Iran's strategy of gradual escalation in response to the president's imposition of harsh economic sanctions in a bid to force the Islamic republic to the negotiating table appear to have moderated what was perceived as a largely disastrous assertive and robust go-it alone Saudi foreign and defense policy posture in recent years.
While everyone would benefit from a dialling down of tensions between Saudi Arabia and Iran, Mr. Trump's overall performance as the guarantor of security in the Gulf could in the longer term pave the way for a more multilateral approach to the region's security architecture.
In the latest sign of Saudi willingness to step back from the brink, Saudi Arabia is holding back channel talks for the first time in two years with Iranian-backed Houthi rebels in Yemen. The talks began after both sides declared partial ceasefires in the more than four year-long Yemeni war.
The talks potentially open the door to a broader Russian-sponsored deal in the context of some understanding about non-aggression between the kingdom and Iran, in which Saudi Arabia would re-establish diplomatic relations with Syria in exchange for the Islamic republic dropping its support for the Houthis.
Restoring diplomatic relations and reversing the Arab League's suspension of Syrian membership because of the civil war would constitute a victory for Mr. Al-Assad's main backers, Russia and Iran. It would grant greater legitimacy to a leader viewed by significant segments of the international community as a pariah.
A Saudi-Iranian swap of Syria for Yemen could also facilitate Saudi financial contributions to the reconstruction of war-ravaged Syria. Saudi Arabia was conspicuously absent at last month's Rebuild Syria Expo in Damascus.
Mr. Putin is likely to further leverage his enhanced credibility as well as Saudi-Russian cooperation in curtailing oil production to boost prices to persuade Saudi Arabia to follow through on promises to invest in Russia.
Saudi Arabia had agreed to take a stake in Russia's Novatek Arctic-2 liquefied natural gas complex, acquire Sibur, Russia's largest petrochemical facility, and invest an additional US$6 billion in future projects.
Russian Energy Minister Alexander Novak predicted that "about 30 agreements and contracts will be signed during President Putin's visit to Saudi Arabia. We are working on it. These are investment projects, and the sum in question is billions of dollars."
In anticipation of Mr. Putin's visit, Russia's sovereign wealth fund, the Russian Direct Investment Fund (RDIF), said it was opening its first overseas office in Riyadh.
RDIF and the kingdom's counterpart, the Public Investment Fund (PIF), are believed to be looking at some US$2.5 billion in investment in technology, medicine, infrastructure, transport and industrial production.
The Russian fund is also discussing with Aramco, the Saudi state-owned oil company, US$3 billion in investments in oil services and oil and gas conversion projects.
Saudi interest in economic cooperation with Russia goes beyond economics. Ensuring that world powers have an increasing stake in the kingdom's security is one pillar of a more multilateral regional approach
Said Russian Middle East expert Alexey Khlebnikov: "Clearly, the recent attacks on Saudi Arabia's oil facilities have changed many security calculations throughout the region."
No peace for Kurds: Rojava still under attack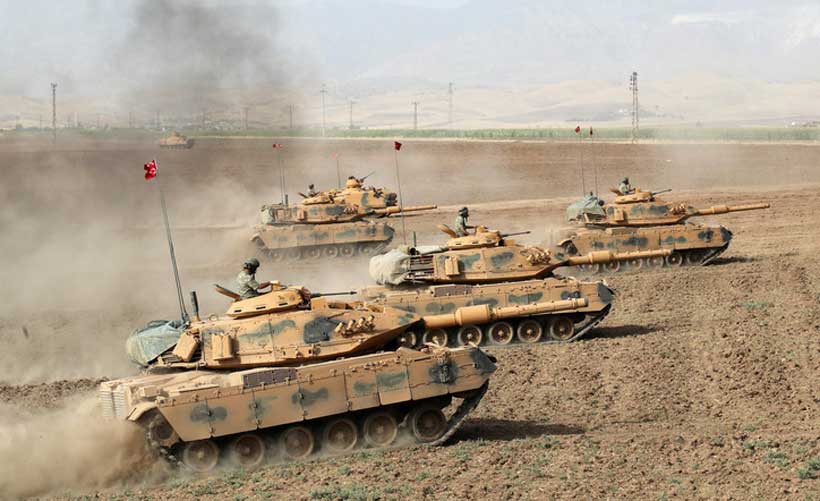 The Amazon is still on fire. The "lungs of the Earth" are hardly breathing while the flames are threatening people and nature reserves. As long as we do not see with our own eyes the burnt trees, the endangered species and the indigenous tribes fighting to save their dying forest, we seem incapable to understand the actual consequences.
Thousands of miles away from this environmental catastrophe, a different kind of tragedy is waiting to happen. Rojava-Northern Syria Federation — the self-declared autonomous region that Kurdish people managed to carve out in northeastern Syria during the Civil war — is burning again.
On September 24, Turkish president Recep Tayyip Erdoğan made a controversial speech to the United Nations General Assembly and proposed to create a "safe zone" in the north of Syria, in order to resettle up to 2 million Syrian refugees. He is hoping to establish a peace corridor with a depth of 32 kilometers and a length of 480 kilometers, which would easily turn the area into the world's largest refugee camp. Despite the seemingly humanitarian purposes, this might represent the umpteenth attempt to destroy the Kurdish dream of an independent democratic enclave.
It is undeniably clear, in fact, how Turkey could take advantage of the situation: Erdoğan's spokesman Ibrahim Kalin has already claimed that Ankara's aim is also to clear the borders from "terrorist elements."
The People's Protection Units and the Women's Protection Units (YPG/YPJ), which — along with the Syrian Democratic Forces (SDF) — played a key role in the fought against the Islamic State of Iraq and the Levant (ISIL), are the official army of Rojava but currently designated as terrorist organizations. These armed groups, in fact, are considered as an extension of the Kurdistan Workers' Party (PKK), the far-left militant and political organization founded in 1978 by Abdullah Öcalan and often involved in armed clashes with Turkish security forces.
Kurdish people are about to be left alone once again and the recent decisions of the White House trigger alarm in the whole Middle East.
On October 7, president Donald Trump announced that the United States — so far the main financer, trainer and supporter of Kurds — would start pulling troops out of those territories, although it would not constitute a full withdrawal.
Pentagon spokesman Jonathan Hoffman said that "The Department of Defense made clear to Turkey — as did the president — that we do not endorse a Turkish operation in Northern Syria," and that "The US Armed Forces will not support, or be involved in any such operation."
Mazlum Kobanê, the commander in chief of the SDF, announced that they will protect Syrian's borders and fight back against Ankara's army. Since the majority of Kurdish cities are located in this area, it is not difficult to understand how potentially devasting this ongoing operation could be.
Turkish assault is going to begin from the city of Gire Spi/Tell Abyad, once controlled by the so-called Caliphate and captured in 2015 by the YPG during the Tell Abyad offensive. The cities of Qamishli, Derek/Al Malikiya, Tell Tamer and Kobanê/Ayn al Arab are next to become target of air strikes and artillery fire as well.
It is no coincidence that shortly after the siege of Kobanê, Kurdish forces directed their efforts towards Tell Abyad, being such a strategic site for ISIL militias. The city, in fact, was better known in the West as the "Jihadi Highway", a de-facto corridor for foreign fighters. In the chaos caused by the fighting, jihadists would surely try to regain strength and Turkish move is serving the cause.
At the Al-Hol camp — a huge detention female camp near Al-Hasakah — numerous riots have occurred in the past few weeks, and the managers of the structure believe that the women held in the prison — former jihadi brides — might be the vehicle for renewed forms of radicalization.
In view of the fact that US officials confirmed that they will not intervene nor will they seize control of those prisons, Kurdish forces called Washington's move "a stab in the back". Meanwhile in Raqqa, ISIL militants are still carrying out suicide bombing attacks against SDF positions.
Shervan Derwish, official spokesman of the Mambij Military Council, has expressed his concern with a very touching message on Twitter.
The YPG and YPJhave fought in many historical battles and their solitary resistance during the last Turkish Afrin offensive in January 2018 became a symbol of their resilience.
On the other hand, Turkey's army will be backed by their well-known rebel allies: "The Turkish military, together with the Free Syrian Army (FSA), will cross the Turkish-Syrian border shortly, "wrote Fahrettin Altun — Turkey's communications director — in a Washington Post column. Numerous military groups are active in the region and, although their nature is still debated, there are evidence of many connections with jihadi-inspired organizations.
Working in cooperation with the SDF, Rojava's cantons are ready to resist and defend their independence, but Trump's decision sounds like a betrayal.
If forests are burning, so will be democracy in Syria. The Rojava project is in imminent danger, and this time there will be no mountains for the Kurds to seek refuge in. Here in the West we are blessed not to directly witness the destruction of both tragedies, but it is still up to us whether to look those flames in the eye or remember them as the unique environments they actually were.
In loving memory of Mehmet Aksoy, who dedicated his life to the Kurdish cause.
Revisiting Saudi-Iranian Rivalry: From A Cold War Perspective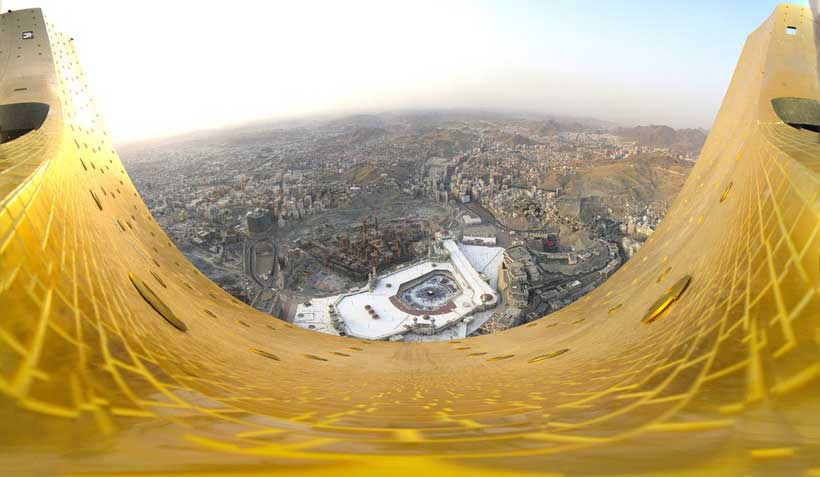 Middle East considered the "bridge between the East and West" has long grabbed attention of great power policy makers due to its geostrategic and geopolitical significance. After the discovery of oil in the early part of 20th Century, Iran and Saudi Arabia had gained a prominent position at the global international arena. The defining moment in their relation was the year 1968, when the British government announced its withdrawal from the "Persian Gulf," threatening thereby the balance brought to an equilibrium by more than 150 years of English security guarantees to the sheikdoms. The international community largely sees the conflict in terms of sectarian and on religious grounds which is an inadequate approach and one that rules out other detrimental factor. There have been little analysis and studies undertaken on the conflict from a "Cold war" perspective, which can significantly help other states in maintaining a viable balance between Saudi Arabia and Iran.
The conflict dubbed as the "New Middle East Cold War" or "Saudi-Iranian Cold War" is not the first event termed as "Cold war" in the Middle Eastern history. Malcolm Kerr writing in his acclaimed book Arab Cold War 1958-67 termed the growing rivalry and quest for leadership in the Middle East at the aftermath of British and French withdrawal between Republican Egypt and conservative Arab monarchies as a regional equivalent of Cold war. The present relations of Saudi Arabia and Iran are short of war, a condition where although the contenders do not engage in open battlefields face to face, it is a 'battle' nevertheless fought on different fronts including the media. Daniel Serwer of John Hopkins writes that Saudi-Iran conflict is regional equivalent of20th century US-Soviet Cold war.
Characteristics of Cold War
The term 'cold war' had been in use before 1945 to describe period of extreme tensions between states that were just short of war. In the year 1893, German socialist Eduard Bernstein described the arms race between Germany and its neighbors as a kind of 'cold war' where "there is no shooting but bleeding." The term rapidly came back into use when United States and Union of Soviet Socialist Republic (USSR) faced each other eyeball to eyeball. British writer George Orwell remarked on the significance of the moment foreseeing "a peace that is no peace" where the two mighty powers were to be "unconquerable and in a permanent state of cold war."Anders Stephanson has defined the essence of a Cold War as consisting of characteristics whereby both sides deny each other the legitimacy as a regime, attempting to attack each other by all means short of war. This is in the view of the author, followed by an intense military buildup with a prolonged arms race.
Cold War since then has exclusively referred to as the 'sustained state of political and military tensions' between the 20th century superpowers. Although the rivalry had ceased with the disintegration of the Soviet Union, the term and subject-matter has remained ever relevant to an extent that the study of grand strategy and security is considered incomplete without the former's inclusion. Saudi Arabia and Iran, in order to contain conflict and to ensure; that it ends up being short and as shallow as possible, need to revitalize the lessons of the 'original Cold War.' United States and Soviet Union despite their sustained rivalry developed a variety of mechanism for escalation and risk management. This was undertaken without foregoing their core national interests and ideologies. The leadership understood that there was 'wisdom in engaging' rather than isolating the other. The approach is more relevant today in the era of globalization than it was in those years. "Geo-economics must replace geopolitics" as the focal Saudi-Iranian approach in order to reach a 'non-zero sum situation.'
Religious and political ideology plays an important role in the foreign policy between Riyadh and Tehran. The two offer competing ideologies and political model with a strong desire for strategic and geopolitical supremacy. The standoff, experts believe is also the result of the desire and aspirations of the two, for political leadership in the Islamic world. The conflict is not the result of alleged schism between Shia and Sunni school of Islam, but is rather a byproduct of centuries' political and religious contestation that existed between empires and is now manifested into politics of these modern states.
Diplomacy is integral to the Middle East cold war. Since establishing relations in 1929, the two have had their ups and downs. In the years of the Shah, relations began to take the turn for worse when Shah's 'hegemonic desires' and Saudi Arabia's desire not to accept Iran predominant role in the Gulf and beyond. Nevertheless, relations remained intact at least diplomatically despite severity of incidents such as Gunboat coercion and the oil wars.
Conclusion
Wars have recognizable beginnings and they comprise of direct fighting between the adversaries with armistices and peace treaties as their conclusive ends. However, a Cold war has none of these characteristics, in words of Walter Lippman, "it brings neither peace nor honour to those who wage it." The conflict between Iran and Saudi Arabia has "spillover effects" and repercussions beyond the region. States such as those in the West, and Pakistan in particular close in proximity to the two have had a tough time "balancing" their relations. A careful, delicate and pragmatic approach needs to be adopted on part of statesmen, taking into account the opportunities and challenges arising from a "Cold War" need to be taken into account. Media on both sides has an important role to play in patching up the hostilities by upholding ethical standards and avoiding propagandist contest to avoid further aggravation of the conflict.