Turning air pollution into art
Artists are known to take inspiration from the world around them. So it's no surprise that some have begun shining light on one of the most pressing environmental issues of our time—air pollution.
According to the World Health Organization, every year around 7 million premature deaths are caused by air pollution, with 9 out of 10 people breathing toxic air. Air pollution is also known to contribute to climate change and so efforts to tackle it can also help address the climate crisis.
The time to act is now, and artists, like so many others are looking at ways to raise awareness about air pollution, find solutions to reduce it and even use it as a resource.
Pollution Pods
Michael Pinsky got inspired by the differences between the various types of air pollution, when he set out to make Pollution Pods. The project consists of five domes, each imitating air in five different areas of the world: Northern Norway, London, New Delhi, Beijing and São Paulo. As you move through the domes you experience varied levels and sources of air pollution.
"I wanted to have very different sensations from one dome to another," Pinsky told UN Environment. "It's not just a question of how strong the pollution is but that they have very different characteristics as well."
For London, Pinsky recreates the smell of diesel. For Beijing, he mixes the smells of industrial fumes, coal or wood-based heating, and transportation emissions. While New Delhi whiffs of burnt plastic and grass, as citizens still burn a lot of their rubbish.
Luckily, the pollution is only in smell and visibility, without the actual harmful gases. But Pinsky says the experience still isn't very pleasant. That's the whole point: air pollution isn't pleasant.
Pinsky hopes Pollution Pods will lead to a more "radical approach" when dealing with air pollution, particularly with transportation. "It's not so easy to apply the same advocacy or philosophy towards different cities in the world," he said. "But in some cases, you could turn the problem around in two years with the right policies."
Smog-free towers
Daan Roosegaarde was motivated by living in Beijing and witnessing the city's strive for economic development and citizen wellbeing, when he created the Smog-free Tower. The "largest smog vacuum cleaner in the world", as Roosegaarde calls it, sucks up polluted air, cleans it and releases it back into the atmosphere.
"I thought to myself, 'I'm not a minister, I cannot give 20 billion euros to green energy today. But I'm an engineer and an artist, I can create a clean-air park, like an oasis.'"
The premise is that the smog-free tower sits in a city park, making the air 20–70 per cent cleaner than the rest of the city. It uses positive ionisation technology, which Roosegaarde says is the only way to clean large volumes of ultra-fine particles while using little energy.
Towers are now found around the world in China, Poland, the Netherlands, and soon, South Korea and Mexico. It's also led to a global campaign, with local partners in each country replicating the towers. Roosegaarde has now introduced the smog-free ring—made of compressed smog particles—and the smog-free bicycle as well.
"This is not utopia. It's a pro-topia where we, step-by-step, try to improve our cities," he said. "The grand goal is to have them not needed anymore, but until then, you do what you can to remain healthy."
Air pollution-based ink
Anirudh Sharma was visiting his family in Mumbai, India, when he began to notice that in the evening his white shirts would gradually turn speckled with something that resembled dirt.
"I realized this was air pollution, or sooty particulate matter, made of black particles released from exhaust of vehicles," Sharma told his alma matter Massachusetts Institute of Technology (MIT) Media Lab. "This is a major health issue."
When he returned to Massachusetts Institute of Technology, Sharma decided to do something about the air pollution back home. So he set up Graviky Labs—a start-up that has developed a technology to attach to diesel exhaust systems to capture particulate matter. The team at Graviky treat the soot to turn it into ink, called Air-Ink, for use by artists around the world.
So far, the start-up has captured 1.6 billion micrograms of particulate matter, or the equivalent of collecting 1.6 trillion litres of outdoor air.
"Less pollution, more art. That's what we're going for," Sharma said.
Don't avoid what is easy – diplomacy meets art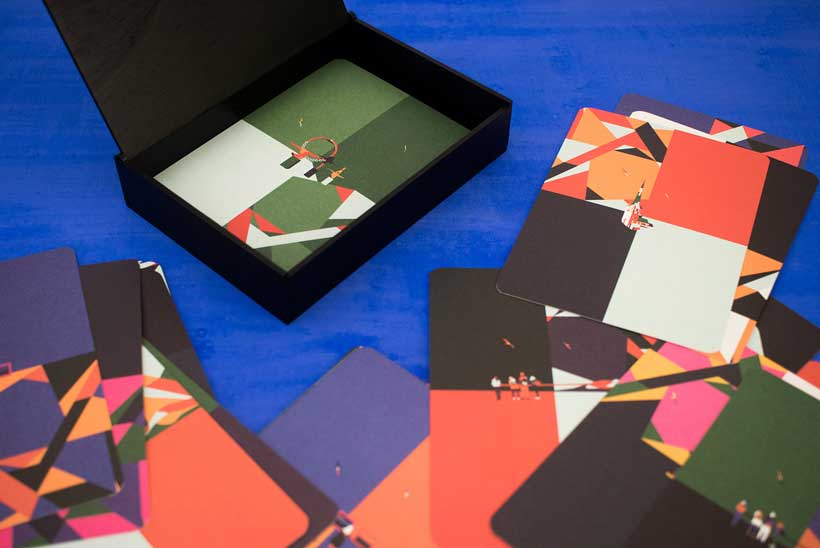 Individuals should and need to feel like they have the right to want. That is the message that artist Anastasia Lemberg-Lvova is continuously expressing through her artwork. Exemplifying socially-engaged art, Lemberg-Lvova aims to be a part of a much broader political movement which discusses important historical and modern-day social processes through creative means.
The second-wave feminist movements from the 1960s is one example of such a powerful movement. With their infamous quote, 'The personal is political', authored by millions of voices of women collectively rather than one feminist author, the message that every individual has the right to a voice was heavily stressed. As personal experiences took center stage and the individual became a political platform during the feminist movements, crowds of individuals also gained new meanings of courageous collectivity. Ultimately, the movement gave opportunity for previously ignored and taken-for-granted personal circumstances to be framed in a bigger picture – a picture that women as minorities were often left out of.
Continuing to portray the central message that movements such as the feminist strikes and many other historical crusades have fought for, Lemberg-Lvova uses her own art to focus on the younger European generation, highlighting the vast diverseness of the voices that live in Europe and sending a bold message that evidences a heterogeneity which needs to be more thoroughly discussed amongst the European community. With her projects, she is able to recognise the ways in which the systemic infrastructures that exist around the individual leave them feeling insecure or insignificant in relation to their voice and its right to exist in public. By initiating healthy conversation and focusing on this very elemental act of daring to express one's desires towards public space, she has created a platform that encourages individuals to learn to voice their opinions more often, ultimately leading the person to be engaged as the multiplicities of voices are amplified to lead to more diverse discussion and perhaps outcomes.
Her exhibition, 'Don't Avoid What is Easy', on show from August 14th – September 9th at the Freedom Gallery in Tallinn, Estonia, is thus the result of 2 years of research conducted mainly through interviews of younger generation individuals during her own expenditures through Europe. Although seemingly humble in its outcome as portraits, there is a strong message behind Lemberg-Lvova's work, depicting the notion that we should feel more confident to voice our opinions about our public surroundings, Lemberg-Lvova uses art and representations to give a voice to over 100 participants from 24 European countries.
By painting vibrant oil portraits of a selected 7 individuals whom she interviewed, she touches on the concept of art and its political capacity by explaining "There will be portraits of participants with a visual interpretation of their wish as the background. The experience of, as we often say, "putting a face to a name" has a profound effect and is more intuitively understood than just going through text or trying to grasp abstract ideas. Painting as a form of expression is immensely malleable and useful when getting ideas across."The desire to initiate discussion and give it a platform within the context of a gallery means Lemberg-Lvova's art is inherently social and public. These qualities make for an intriguing space where the audience can identify small changes that resemble the tip of a much bigger iceberg– or at least the ignition of confidence and curiosity.
This focus on the first and easiest step sometimes being the hardest is something of great importance for Lemberg-Lvova as she explains "An inhabitant of a city logically has the right to express ideas or wishes when it comes to their surroundings – it is, after all, their home. But they are often stuck in the belief of not being able to change anything. In this instance, I am not talking about taking action or creating a plan. This is about the simplest first step that does not require anything – feeling like one is entitled to express a wish. It doesn't have to lead anywhere; just remember that you have the right to want something. What follows is a different matter, but it is clear that nothing will happen without this first step."
An interactive wall installation where participant answers are projected for all to see will pay homage to the importance that Lemberg-Lvova holds for communities to listen to the expressions of their surrounding civilians. She explains "From an early age, our heads are flooded with subliminal messaging and that often diminishes internal self-worth. Let me explain this from the point of view of a woman – a frame of reference I am most familiar with. As a woman one feels that unless they have perfect dazzlingly white teeth, flawless hair, a tiny waist and the right kind of shoes they are not worthy of expressing an opinion. Because if you do not fulfill all of the criteria above, no one will listen to you or even consider you worthy of attention. This is a cliché, yet it exists because it is true. It describes the reality of many women, because we are surrounded by sources reaffirming it – adverts, friends, sometimes parents or spouses, fitness centers and the list goes on. At the exhibition, I am striving to fill the space with messaging that reiterates one's right to express their wishes whoever they are."
Her message is clear – we should not avoid formulating our wishes in matters that concern us. Her persistence to initiate discussion and to give it a platform within the context of a gallery means her art is inherently social and public. These qualities make for an intriguing meeting space for the artist as well as her audience amongst each other.
Open Studio at Kogo Gallery, Widget Factory (Aparaaditehas), Tartu, Estonia: 08.07-01.08
Exhibition "Don't Avoid What is Easy – Diplomacy meets art"at Vabaduse Gallery: 14.08-09.09
*Valeriya Billich also contributed to this article. Photos:Mariia Nedosekova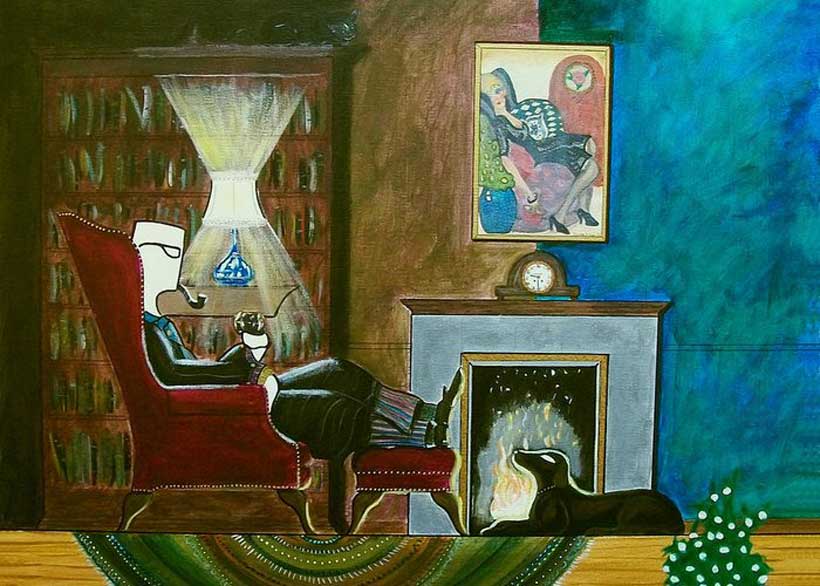 Uncertainty and summer saunter in with its retinue of rules, so I am told. While philistines slip into their shorts. Gentlemen don't do that. At least the ones I know, or rather, admire. I am strongly of the opinion that summer requires meticulous management and planning. There needs to be a complete overhaul of the sartorial preferences, dietary habits, and recreational regime. Additionally, and rather, increasingly significant nowadays, at the bar cabinet, which must gracefully welcome fresh grog.
Change, I am reminded of being told is a perpetual challenge. This is true now more than ever before. This summer shall be different for me; No travel to new or old destinations, no steeps into rich heritage which are pulsing with an unparalleled artistic spirit, no gastronomic sensations and beautifully landscaped parks and gardens that beautifully manicured and most of all, a restricted consumption regime of spirits and smokes. There is no doubt about the fact that the perfection of a sufficient dose of sensual stimulation shall be missed, dearly.
In times of such glaring uncertainty, many of us find ourselves in the rigour of isolation. Yet one mustn't drown in sorrow, for that pernicious jump into the rabbit hole of total despair will drive to insanity. Instead, in the spirit of making hay while the sun shines, I find myself deeply grasped in my hobbies and interests of art, culture, fashion, and even interior design. In furtherance of my interests and passions, I plan future trips to the European continent for study and debaucherously pleasurable activities while my folks worry about the thickness of their chequebook.
Despite countless hours spent on my multiple whims and fancies devoting time to the daily duties is an art. An art that is similar to the fine tailoring abilities of the talented gentlemen with the extraordinary skill of Hunstman, Savile Row. Managing the split of time is learned and perfected over time, like the of cutting cloth. This skill, over which I have achieved mastery, I am lucky to say, I received at birth from my mother who hails from a decorated family of army officers. For me, it runs my veins to be fastidious. For novices, here's a hint; Avoid morning lie-ins, afternoon naps, and daytime Netflix binges while leaving tasks to complete after the evening meal. Have some self-discipline, dude.
These days after supper, I find myself sitting back in my armchair engrossed in a new book with either a Cohiba or something out from my patriarch's prized whiskey collection, resting on my mahogany piecrust tripod table helping me fulfil the senses. Millennial Chilling is not for me. I have often been told that I am an old soul trapped in a new body. To me, that is madness, but I often see the method in it. That is because, I do not find any sense of gratification or contentment in doing nothing but, for those who do, remember, one simply can't make love seven days a week, much as one's partner might desire it. Other forms of vigorous exercise are sometimes required.
While I happily drown myself in pursuit of knowledge, I turn to the literary world to share my final thoughts to share a contrary tale. The words of Ernest Hemingway: "No man is an island entire of itself; every man is a piece of the continent, a part of the main". For me, contrarily, the gleeful effect of the fine cognac and Erik Satie's mastery on the piano has its drowning effect. You hear only what you wish to hear much like my most favoured ruler, Napoleon. To that, I'll drink.
Alone and Lonely: Through the Gaze of Edward Hooper
As I recall the hours I spent in the Museum of Modern Art, I am reminded of the masterful work of Edward Hopper. Hopper, an American artist, was known for his enigmatic and melancholic paintings of urban life in America. He perfected the art of loneliness in his paintings and a representation of individuals absorbed by solitude. His paintings depict solitary figures staring into the abyss. The words of my former partner ring in my ears till this day. She felt the figures were recognition of the fleeting moments of loneliness that exist in all of us, whether we are amid a pandemic, economic recession or just in an ordinary day.
Hopper's famous work, Nighthawks (1942), continues to be referred to and revered in today's day and age. The painting portrays alienation and voyeurism quiet contemplation the scene depicts four people
in a New York City diner at night it's meant to be somewhere in Greenwich Village where Hopper lived. There are one waiter and three patrons whose relationships are all ambiguous. Seated closely in an empty diner at dusk, it is assumed that these two knew each other. Somehow, their hands overlap yet don't touch. Suggesting they're in different phases and could be strangers if not just momentarily estranged. Prima facie, one looks at the dinner from an odd angle. From the vantage of an onlooker crossing the street. The triangular corner juts into the frame like the prow of a boat.
This is no coincidence. Not only was Hopper obsessed with the imagery of boats but he repeatedly situated his buildings' angles like so. For Hopper, his subjects were both, behind and in front of windows. Of course, windows are the place where the separation between outside and inside becomes complicated. Not because we can physically move through them but because our sight does. One's gaze invades these private worlds. Indeed, Hopper's artistic romance with windows often appears as if windows are non-existent. Hopper's windows vanish. They invite a voyeuristic look. Aware of the fact that knowing that houses like people can be penetrated with a gaze Hopper was a very slow, very deliberate painter.
Hopper wanted his devotion to each work to be mirrored by our appreciation as slowly and deliberately as he painted. He wanted his viewers to look at the vulnerable crouching in the dark in the building; Or opposite or simply crossing the street. Note, there is no door to the diner in Nighthawks. No way in except by way of sight. A sight that enters the fluorescent light of the establishment passes through the three patrons in their ennui and loneliness and exits into the dark.
In short, Nighthawks exemplifies Hopper's style of a dramatic play of light, shadow, and a hue of mystery. Tensions and disconnections between people are exemplified in paintings such as Room in New York and Summer Evening. "We are all Edward Hopper paintings now," I read on the internet. Alluding to the sense of isolation that has permeated societies undergoing lockdown due to the coronavirus pandemic. Hopper's work resonates as the world remains in the shackles of lockdowns, even if partial. Without a shadow of a doubt, such expressions of emotions and feelings like loneliness mirror what so many feel inside due to the 'new normal.
Nevertheless, Hopper's work is far beyond the dull and melancholic mood of mundaneness that hangs over our heads. His paintings are a brilliant psychological illustration that speaks to the artist's experience and thoughts on life. In solitude and social isolation, Hopper's figures offer a kinship to the viewer, a recognition of the fleeting moments of loneliness that exist in all of us whether we're amid a pandemic, economic recession or just an ordinary day.
Hopper's paintings, like the rest of his skilful ilk, demand a story of interpretation. His paintings resemble book covers awaiting analysis, awaiting narratives. In such an amalgam of mystery and openness, Hopper's paintings exude an exquisite and memorable sentiment. Staring at Hopper's works, one notices the life in the subjects painted. Hopper's work, in my analysis, in my narrative, seeks not to compound loneliness, but simply to recognise it.