India-Israel Relationship
India and Israel gained their independence within months of each other, but found themselves headed in pointedly different directions for nearly four decades. India assumed leadership in the Non-Aligned Movement that maintained close relations with the Arab world and the Soviet Union, while Israel linked its future to close ties with the United States and Western Europe.
India and Israel established full diplomatic relations in 1992 and since then the bilateral relationship between the two countries has blossomed at the economic, military, agricultural and political levels. Over the last 25 years, bilateral trade between the two countries has increased from $200 million to more than $4 billion (excluding defence). Israeli supplied weapons aided India in winning the Kargil War against Pakistan in 1999. Currently, India is the largest arms buyer from Israel.
Israel: India's Mistress?
It was often said that India treats Israel as a mistress: that it is happy to have an affair behind the curtains but is not prepared to acknowledge this relationship in the open.
New Delhi voted to recognize Israel in 1950, but Cold War alignments, fear of alienating its large Muslim population, and its need to maintain strong ties to the Arab world for oil, remittances, and Kashmir issue resulted in New Delhi adopting an unsympathetic posture toward Israel. Through most of its post-independence history, India benefitted privately from Israel while refusing to publicly acknowledge it.
Coming out of the closet
Relations between India and Israel are experiencing a diplomatic renaissance. Indian Prime Minister Narendra Modi is accredited for investing personally in the India-Israel relationship and for finally, de-hyphenating India's relationship with Israel from Palestine. It started with the momentous and path-breaking visit by PM Narendra Modi to Israel in July 2017, the first by an Indian Prime Minister after establishment of diplomatic relations in 1992.
Currently, it is the most pro-Israel government New Delhi has ever seen. The relationship has now emerged in the open as a highly promising, normal partnership.
Marriage made in heaven
Prime Minister Modi devoted abundant attention, time and care to be with PM Netanyahu during the latter's stay in the country. Personal chemistry and bonhomie, of course, plays a useful role in advancing relations between two countries but this is possible only when there is a wide congruence of mutual interest.
India needs technology, innovation, defence equipment, cooperation in counter-terrorism, training in intelligence gathering etc. from Israel, all of which are required to make India a secure, stable and prosperous nation with a better standard of living for its people. For Israel, in addition to the huge market for its technology as well as defense products that India represents, the enormous intangible benefit is also the acceptance it receives from the largest democracy. More than 30 countries of the UN do not recognize Israel. Hence, being accepted as a friend by India holds special value and significance for Israel. It is a win-win partnership for both the countries.
During my visit to Israel earlier this month as a part of the World Governance Expedition organized by Vision India Foundation on the invitation of Israel's Ministry of External Affairs, I observed the cultural connection and interpersonal relations are a significant element of India-Israel partnership. India is one of the few countries in the world where Jews have not faced anti-Semitism. Jews have come to India in different waves over the last two thousand years and lived in different parts of the country without facing any discrimination.
Future of the relationship
Although it was India's Congress Party that normalized relations with Israel, ties flourished under the country's Bharatiya Janata Party (BJP) led by Prime Minister Atal Bihari Vajpayee. Leaders in both countries expressly emphasized the ideological affinity their nations shared as democracies and longstanding victims of terrorism.
Following the Congress Party's return to power in 2004, however, New Delhi appeared to revert to past tendencies, preferring cooperation with Israel behind closed doors. The results of 2019 general elections could lead to a retreat in the advancing relationship if Narendra Modi does not come back to power.
Nurit Tunari, Honorable Minister Counselor with Israel's Ministry of Foreign Affairs, slightly disagrees. In one of my conversations with her during the trip, she proclaimed that "Even though the good relations between the leaders and the governments of Modi and Netanyahu are well known, relations between Israel and India are not dependent on the ruling party and have successfully passed tests of government change. The relationship is based on shared values ​​and interests and the principles of democracy. I would add that there is a special feeling and similarity between Jews and Indians, and any Indian who visited Israel and every Israeli who visited India will agree with it."
It is imperative that for the partnership to realise its full potential, both India and Israel behave as mature democracies and try to understand and appreciate the compulsions of each other on a variety of regional and international issues. It could lead to a healthy and strong relationship between these two major powers in the international system.
Whither the Arab and the Muslim world?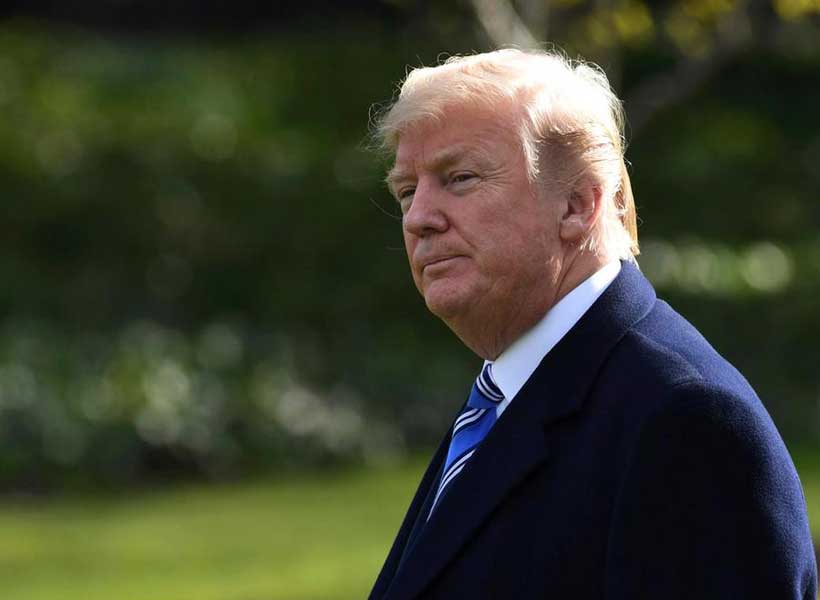 An agreement to establish diplomatic relations between the United Arab Emirates and Israel and a Saudi-Pakistani spat over Kashmir coupled with feuds among Gulf states and between Turkey, the kingdom, and the Emirates drive nails into the notion that the Arab and Islamic world by definition share common geopolitical interests on the basis of ethnicity or religion and embrace kinship solidarity.
The UAE-Israel agreement weakens the Palestinians' efforts to create a state of their own but their criticism of the UAE's move to become the third Arab country after Egypt and Jordan to officially recognize the Jewish state is based on a moral rather than a legal claim.
The UAE and Israel see their relations with the United States and the perceived threat from Iran as bigger fish to fry.
Both countries hope that an upgrading of their relations will keep the US engaged in the Middle East, particularly given that it puts pressure to follow suit on other Gulf states that have similar concerns and have engaged with Israel but not to the degree that the UAE has.
The UAE and Israel further worry that a potential victory by presumptive Democratic candidate Joe Biden in the US' November presidential election could bring to office an administration more willing than President Donald J. Trump to seek accommodation with Iran and emphasize human rights and basic freedoms.
The establishment of diplomatic relations strengthens the UAE's position as one of the United States' most important partners in the Middle East and allows Israeli Prime Minister Benyamin Netanyahu to argue that his hardline policy towards the Palestinians does not impede a broader peace between the Jewish state and Arab nations.
Mr. Netanyahu is however concerned that his argument may resonate less with a Biden administration that potentially could be less empathetic to Israel's annexationist aspirations on the West Bank as well as with the right-wing in Israel that may not feel that the UAE is worth surrendering what they see as historical Jewish land.
Ironically, the price of suspending annexation in exchange for diplomatic relations with the UAE gets Mr. Netanyahu off the hook in the short term.
Mr. Netanyahu had pledged to annex parts of the West Bank on July 1 but has dragged his feet since because the Trump administration, while endorsing the principle, opposed any tangible move on the ground. Mr. Trump feared that annexation would have pre-empted his ability to claim some success for his controversial Israel-Palestinian peace plan.
Emirati officials had made clear that a formal annexation of parts of the West Bank, captured from Jordan during the 1967 Middle East war, would preclude the establishment of formal relations with Israel.
The question now is whether the UAE will put paid to that notion by opening their embassy in Jerusalem, whose status under international law has yet to be negotiated, rather than Tel Aviv.
So is what the UAE, alongside Jordan and Egypt, will do if and when Israel legally incorporates West Bank lands sometime in the future.
The UAE's willingness to formally recognize Israel constituted the latest nail in the coffin of Arab and Muslim solidarity that has been trumped by hardnosed interests of the state and its rulers.
As Messrs. Trump and Netanyahu and UAE Crown Prince Mohammed bin Zayed were putting the final touches on their coordinated statements, traditional allies Saudi Arabia and Pakistan were locked into an escalating spat over Kashmir.
India last year revoked the autonomy of the Muslim-majority state of Jammu and Kashmir and imposed a brutal crackdown.
Muslim countries with Saudi Arabia and the UAE in the lead, much like in the case of China's brutal crackdown on Turkic Muslims, have been reluctant to jeopardize their growing economic and military ties to India, effectively hanging Pakistan out to dry.
The two Gulf states, instead of maintaining their traditional support for Pakistan, feted Indian Prime Minister Narendra Modi as developments in Kashmir unfolded.
In response, Pakistan hit out at Saudi Arabia where it hurts. In rare public criticism of the kingdom, Pakistani Foreign Minister Shah Mahmood Qureshi suggested that Pakistan would convene an Islamic conference outside the confines of the Saudi-controlled Organization of Islamic Cooperation (OIC) after the group rejected Islamabad's request for a meeting on Kashmir.
Targeting Saudi Arabia's leadership and quest for Muslim religious soft power, Mr. Qureishi issued his threat eight months after Pakistani Prime Minister Imran Khan under Saudi pressure bowed out of an Islamic summit in Kuala Lumpur convened by the kingdom's critics, including Qatar, Turkey, and Iran.
Saudi Arabia fears that any challenge to its leadership could fuel demands that Saudi Arabia sign over custodianship of Mecca and Medina to a pan-Islamic body.
The custodianship and Saudi Arabia's image as a leader of the Muslim world is what persuaded Crown Prince Mohammed to reach out to Israel primarily to use that as well as his embrace of dialogue with Jewish and Christian groups to bolster his tarnished image in Washington and other Western capitals.
The UAE's recognition of Israel puts Saudi Arabia more than any other Gulf state in the hot seat when it comes to establishing relations with Israel and it puts Prince Mohammed bin Zayed in the driver's seat.
That is all about interests and competition and has little to do with Arab or Muslim solidarity.
Rejiggering Gulf Security: China's Game of Shadow Boxing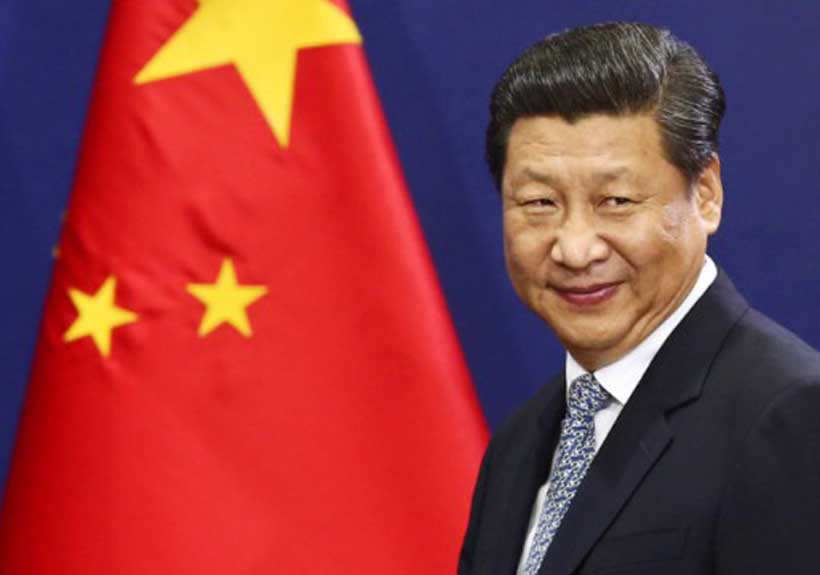 China and its Gulf partners appear to be engaged in a game of shadow boxing.
At stake is the future of Gulf security and the management of differences between the region's conservative monarchies and revolutionary Iran.
With governments passing to one another unofficial subtle messages, intellectuals and journalists are the ones out front in the ring.
In the latest round, Baria Alamuddin, a Lebanese journalist who regularly writes columns for Saudi media, has cast subtlety aside.
Ms. Alamuddin warned in strong and rare anti-Chinese language that China was being lured to financially bankrupt Lebanon by Hezbollah, the Iranian-backed Lebanese Shiite militia.
Writing in Arab News, the Saudi Arabia's primary English-language newspaper, Ms. Alamuddin suggested that the Lebanese Shiite militia's seduction of China was occurring against the backdrop of a potential massive 25-year cooperation agreement between the People's Republic and Iran.
Her tirade was as much a response to reports of the alleged landmark agreement as it was to a declaration by Hezbollah leader Hassan Nasrallah that China was willing to invest in Lebanon's infrastructure.
"Chinese companies are ready to inject money into this country. If this happened, it would bring money to the country, bring investment, create job opportunities, allow heavy transport, and so on," Mr. Nasrallah said.
In a state-controlled media outlet in a country that has studiously backed some of the worst manifestations of Chinese autocratic behavior, including the brutal crackdown on Uyghur Turkic Muslims in Xinjiang and the repression of democratic expression and dissidents, Ms. Alamuddin did not mince words.
"Chinese diplomacy is ruthless, mercantile and self-interested, with none of the West's lip service to human rights, rule of law or cultural interchange."
"Chinese business and investment are welcome, but Beijing has a record of partnering with avaricious African and Asian elites willing to sell out their sovereignty. Chinese diplomacy is ruthless, mercantile and self-interested, with none of the West's lip service to human rights, rule of law or cultural interchange," Ms. Alamuddin charged.
She quoted a Middle East expert of a conservative US think tank as warning that "vultures from Beijing are circling, eyeing tasty infrastructure assets like ports and airports as well as soft power influence through Lebanon's universities."
She went on to assert that "witnessing how dissident voices have been mercilessly throttled in Hong Kong, Tibet and Xinjiang, Lebanese citizens are justifiably fearful that their freedoms and culture would be crushed under heavy-handed, authoritarian Chinese and Iranian dominance, amid the miserable, monolithic atmosphere Hezbollah seeks to impose."
Ms. Alamuddin's outburst implicitly recognized that China was signaling Gulf states, at a time of heightened uncertainty about the reliability of the United States' regional defense umbrella, that they need to reduce tensions with Iran if the People's Republic were to engage in helping create a new regional security architecture.
China was signaling Gulf states, at a time of heightened uncertainty about the reliability of the United States' regional defense umbrella, that they need to reduce tensions with Iran.
Expressing concern about last month's US decision to withdraw troops from Europe a day after Ms. Alamuddin's stark criticism of China, Gulf Cooperation Council (GCC) Assistant Secretary-General for political affairs and negotiation Abdel Aziz Aluwaisheg suggested that "a more systematic framework, with organic feedback to the leadership and decision-makers" was needed for US-Gulf security discussions.
The GCC groups the Gulf's six monarchies: Saudi Arabia, the United Arab Emirates, Qatar, Kuwait, Oman, and Bahrain.
China has been subtly pressuring Gulf states through academic and Communist party publications and public statements by prominent scholars with close ties to the government in Beijing.
Its messaging has primarily targeted Saudi Arabia, the one Gulf state that has so far refrained from engaging in any gestures towards Iran that could facilitate a dialing down of tension.
A recent article in a renowned Chinese journal laid out the principles on which China is willing to break with its long-standing foreign and defense policy principles to engage in Gulf security.
The principles included "seeking common ground while reserving differences," a formula that implies conflict management rather than conflict resolution.
Most Gulf states have extended a helping hand to Iran, the Middle East country most hard hit by the coronavirus pandemic.
The Iranian and UAE foreign ministers agreed in a recent video call to cooperate during the health crisis.
"We agreed to continue dialogue on [the] theme of hope—especially as [the] region faces tough challenges, and tougher choices ahead," said Iranian Foreign Minister Mohammad Javad Zarif on Twitter.
UAE officials said earlier that there were limits to a reduction of tensions. They said a real détente would only be possible once Iran changed its behavior, meaning a halt to support for proxies in Lebanon, Iraq, and Yemen and a surrender of its nuclear ambitions.
The Chinese-Gulf shadow boxing takes place against a slow-moving and seemingly troubled US and Chinese-backed Pakistani effort to mediate between Saudi Arabia and Iran.
The Chinese-Gulf shadow boxing takes place against a slow-moving and seemingly troubled US and Chinese-backed Pakistani effort to mediate between Saudi Arabia and Iran.
Pakistani Prime Minister Imran Khan said last week without providing details that he had averted a military confrontation between the two Gulf powers. He said mediation was "making progress but slowly."
Ms. Alamuddin's column coupled with Saudi Arabia's refusal to capitalize on the pandemic as way to reduce tensions, suggests that Saudi Arabia has yet to fully embrace Mr. Khan's efforts.
Mr. Khan's efforts are likely to be further complicated by the disclosure last month by Pakistani law enforcement that a Baloch gang leader, who was detained in 2017, had confessed to giving "secret information and sketches regarding army installations and officials to foreign agents," believed to be Iranians.
It was not immediately clear what prompted the disclosure.
Pakistan has long asserted that Iran and India have lent support to Baloch nationalist militants responsible for multiple attacks on military and Chinese targets in the South Asian state.
"The Iran-Pakistan border issues are mainly affected by the sectarian rivalry between Iran and Saudi Arabia. For Pakistan, this is a costly and difficult diplomatic situation at this time," said Michael Kugelman, a South Asia scholar at the Wilson Center in Washington.
Pakistan has a vested interest in helping dial down Saudi-Iranian tensions. It takes, however, two to tango and a mediator whose efforts are not burdened by bilateral issues of his own with any of the parties.
To move the pendulum, more will be required than a regional go-between or subtle nudging. With the US likely to refrain from doing the heavy lifting, that task may be left to China. If Ms. Alamuddin is an indication, China is already discovering that changing the paradigm in the Middle East is easier said than done.
Author's note: This story was first published in Inside Arabia
Japan and the UAE share a unique relationship with each other. Japan recognised the UAE as an independent state in 1971 and opened its Embassy in the UAE in 1974 and on the other hand, UAE opened its embassy in Japan in 1973. Both nations share strong bilateral economic relations, dating back to 1961 when the first shipment of the crude oil was exported from Umm Al-Sharif offshore field in Abu Dhabi to Japan. Japan is known to be the world's fourth-largest importer of oil. In 2017, it was the second-largest export market, behind China, for Saudi Arabia, the UAE and Qatar. The UAE became the top destination in the Middle East region for Japan's exports, valued at $7.18 billion in 2019, taking economic bilateral relations to a great level. However, on 19 July 2020, UAE spacecraft rocketed into blue skies from a Japanese launch centre at the start of a seven-month journey to Mars on the Arab's world's first interplanetary mission. This mission gave a boost to its strategic relations as well as space cooperation.
Understanding their bilateral relations
The longstanding cordial relationship between the UAE and Japan has been honored for decades. In 2013, PM Shinzo Abe visited the UAE and both nations jointly announced the statement on the strengthening of the Comprehensive Partnership between Japan and the UAE towards stability and prosperity. The relations between both countries have mostly focused on the economy and trade ever since they established their diplomatic relations. Crown Prince of Abu Dhabi and Deputy Supreme Commander of the UAE Armed Forces H.H. Sheikh Mohammed bin Zayed Al Nahyan visited Japan as an official guest in February 2014 to follow up the Joint Statement issued during the Prime Minister's visit to the UAE in May 2013.
In 2016, the number of Japanese citizens living in the UAE totalled 4,000, while hundreds of Emirati citizens are in Japan for education and investment purposes.
According to the Japan External Trade Organisation (JETRO), In 2017, Japan imported Dh57.3 billion worth of oil from the UAE.
In 2018, the Comprehensive Strategic Partnership Initiative (CSPI) was signed between the two countries when Abe visited the UAE. With the signing of the CSPI, the relationship between Japan and the UAE entered a new era of strategic partnership for the future and joint cooperation strategy between the institutions of the two countries. They also agreed to increase trade in areas which included renewable energy, advanced robots, artificial intelligence and health care. Ensuring cordial energy ties are critical under the CSPI. In 2018, Japan also acquired an oil concession in Abu Dhabi for the coming 40 years which proved that Japan is an important strategic energy partner in the UAE.
The leadership of the UAE has been keen on strengthening ties with Japan in areas like education, scientific research and industry. It aims to seek its ties with Japan to new levels as Japan possesses advanced technology which would serve the sustainable and comprehensive development goals in the UAE. Cooperation is very strong in the education field. The first Japanese school was inaugurated in the UAE in 2009 and began teaching the Arabic language, Islamic education and social studies to the students of the Emirates along with the Japanese curriculum. Furthermore, around 100 students from the Emirates are studying in Japanese universities for bachelors, masters and even PhD degrees.
In 2019, an attempt of initiating to teach Japanese as a second foreign language in some UAE high schools was discussed among both countries. Akihiko Nakajima, new Japanese ambassador to the UAE affirmed that 'both nations are currently giving importance to educational cooperation'. The friendly ties were further strengthened in recent times when Sheikh Hazza Bin Zayed Al-Nahyen, Deputy Chairman of Abu Dhabi Executive Council and Dr Sultan Ahmad Al-Jaber, Minister of State and Special Envoy to Japan, attended the enthronement ceremony of the Japanese Emperor Naruhito in 2019. They wished that Japan shall achieve a brighter and more prosperous future during the 'Reiwa Era'.
Japan and the UAE have been closely cooperating in space sciences. In October 2018, 'KhalifaSat' was launched into outer space from the Tanegashima Space Centre in Japan aboard an H-IIA rocket. In January 2020, Shinzo Abe made an official visit to the UAE and other Gulf countries to further bolster the strong ties which have been evolving on multiple fronts like trade, energy, technology, space and education. "UAE-Japan relations are historic and based on trust, cooperation, respect and mutual interests," Sheikh Mohamed bin Zayed said. Abe and Sheikh Mohammad also witnessed the signing of an Energy Cooperation Agreement between supreme Petroleum Council, represented by Adnoc (Abu Dhabi National Oil Company), and Japan's agency for natural resources and energy.
Space Cooperation
The lift-off of the Mars orbiter named Amal or Hope probe on 19th July 2020, from a Japanese launch centre is to be followed soon by China and the United States. Amal blasted off from the Tanegashima space centre aboard a Mitsubishi heavy industries H-IIA rocket. This has given a major boost to space cooperation between Japan and the UAE. Amal is set to reach Mars by February 2021, which will mark the year the UAE celebrates 50 years since the country's formation. It points out that the launching of Amal was well planned in line with the celebration of 50 years of the country's formation. "The UAE is now a member of the club and we will learn more and we will engage more and we'll continue developing our space exploration program," UAE Space Agency chief Mohammed Al Ahbabi told a joint online news conference from Tanegashima. The Amal statecraft costs $200 million and it is about the size of a small car, carries three instruments to study the upper atmosphere and monitor climate change. Japan's services of such launches are known well for accuracy and on-time record. However, the providers are working to cut costs to be more competitive internationally. Japan also has its own Mars mission planned in 2024, where it aims to send spacecraft to the Martian moon Phobos to collect samples to bring back to Earth in 2029.
The objective of the UAE'S mission is to provide a comprehensive image of the weather dynamics and fundamentally, building a human settlement on Mars within the next 100 days. Omran Sharaf, the mission's project manager said, "What is unique about this mission is that for the first time the scientific community around the world will have a holistic view of the Martian atmosphere at different times of the day at different seasons. Sheikh Abdullah Bin Zayed Al Nahyan, Minister of Foreign Affairs and International Cooperation has said that 'Hope Probe' exemplifies the distinctive strategic partnership between the UAE and Japan.
It is the first time that the UAE attempted to send a deep space mission, that of a mission to Mars. It clearly sends a strong message to the Arab youth that if the UAE is able to reach Mars in less than 50 years, then they certainly can do much more. Emiratis also believed that it represented a step forward for the Arab world and for scientists.
However, energy remains a key priority in the ongoing relations between the two countries which may contribute significantly to energy development and economic diversification in the UAE and Japan. Through space and strategic cooperation, the two countries are looking to expand and deepen the fields of cooperation. A successful mission to Mars will indeed be a major step for the oil-dependent economy seeking a great future in space. The launch of the hope probe demonstrates that effective space cooperation is a driving force for strengthening their bilateral ties. Hope is expected to begin transmitting information back to earth by September 2021.