UN: Libya on verge of civil war, threatening 'permanent division'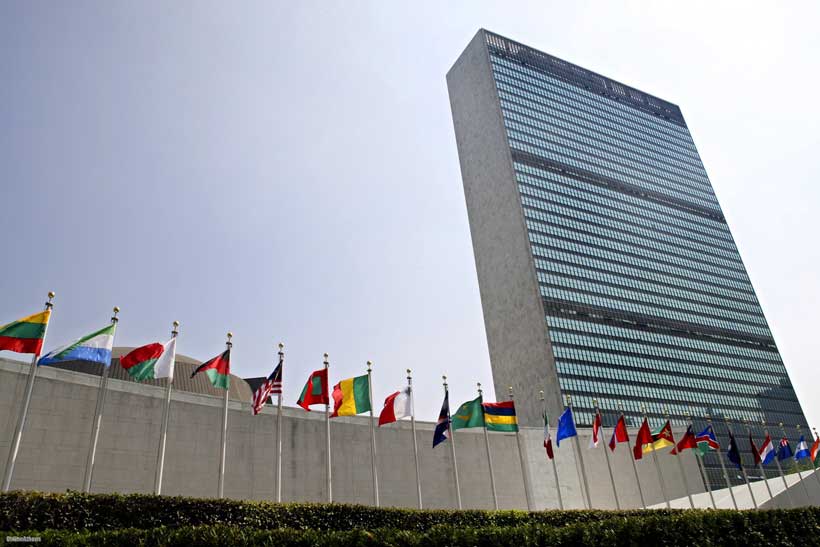 The damage done to Libya will already take "years to mend" but unless fighting around the capital Tripoli stops, the country risks "descending into a civil war which could lead to the permanent division of the country".
That was the blunt assessment of UN Special Representative to Libya, Ghassan Salamé, who also heads the UNSMIL Support Mission, briefing the Security Council on Tuesday, following weeks of intensifying conflict in and around the outskirts of Tripoli, instigated by the self-styled Libyan National Army forces of General Khalif Haftar who also leads a parallel administration based in the eastern city of Benghazi.
Mr. Salamé said grimly, that he had spent two years hoping to avoid having to deliver such a bleak in-person briefing to the Council, noting there were already 460 dead – 29 civilians – since the offensive began in early April. More than 2,400 have been injured, and 75,000 forced from their homes, the majority civilians, with half of the displaced women and children.
Violence began on the eve of an UN-backed National Conference planned to bring more than 150 representatives together from across the country, which had to be postponed. "There was great public excitement about what the conference could yield" said the top UN official, "in terms of a way forward to end Libya's eight-year long period of transition" which threw him "into the deepest level of sadness for the opportunity lost".
Tripoli violence could spark 'long and bloody war' across region
"I am no Cassandra" he added, referencing the mythical Greek figure who uttered prophesies which nobody believed, "but the violence on the outskirts of Tripoli is just the start of a long and bloody war…imperilling the security of Libya's immediate neighbours and the wider Mediterranean".
Mr. Salamé noted that in southern Libya, terrorist group Daesh, or ISIL, was flying its distinctive black flags, and reportedly had been responsible for four attacks, killing a total of 17, with more than 10 wounded, and eight others kidnapped, since Libya's militias turned their guns on each other this year, not the common extremist threat.
"There are numerous reports of extremists, persons under international sanctions, and individuals wanted by the International Criminal Court appearing on the battlefield on all sides. All parties must publicly disassociate themselves from such elements without delay and refer to the ICC those for whom arrest warrants have been issued", he said.
He bemoaned the flow of weapons back into the country noting "many countries" were providing arms to all sides. "Without a robust enforcement mechanism, the arms embargo into Libya will be come a cynical joke. Some nations are fuelling this bloody conflict; the United Nations should put an end to it", he added.
Turning to the humanitarian needs he said health facilities were struggling to cope, with 11 ambulances "directly hit" by airstrikes, rockets and shelling. "I am appalled by the apparent disregard for the due protection of personnel engaging in vital medical tasks", he noted, expressing deep concern for the rise in abductions, disappearances and arbitrary arrests in the past 6 weeks. He called on the Council's "unequivocal support" in applying International Humanitarian Law.
UN remains 'alongside the Libyan people'
Mr. Salamé said despite scaling-down non-essential UN staff in Tripoli and Benghazi, "we remain in Libya alongside the Libyan people to deliver as best we can", with over 42,000 receiving aid so far. He said through local democratic elections held since 30 March, the people were showing their stoical resolve too, saying it was "vital to keep the pilot light of democracy alive", and appealed for Council support to "the municipal election process."
"There is no military solution" he reiterated, "and it is high time for those who have harboured this illusion to open their eyes and adjust themselves to this reality. Libya's mosaic of communities cannot be governed without alliances and relationships stretching across the whole country". He said Libyans would need to adjust in light of the attempts to take Tripoli by force since 4 April.
"A better future is still possible, but we all must be seized with the fierce urgency of now, while the front lines remain on the outskirts of Tripoli, and before the battle moves, God forbid, to the capital's more densely populated neighbourhoods. This will require concerted and immediate action by the international community".
He concluded with a call for the Council to act immediately, in support of politics over any military solution. "Full civil war in Libya is not inevitable. It may occur by the will of some parties, and by the inaction of others. I hear Libyans resigning themselves to a conflict of many months or even many years. My duty, and
that of this family of nations, is to tell them: 'No. You need to stop the fighting and stop it now, for the sake of your loved ones, for the sake of your country, and for the sake of international peace and security.'"
World Bank Group and CES Announce Global Tech Challenge Winners
World Bank Group and CES announced the winners of the Global Tech Challenge at CES®2021.
The result of a partnership between the Consumer Technology Association (CTA) and the World Bank Group, the Global Tech Challenge was launched at CES 2020 to reward scalable and innovative technological solutions in three main areas: digital health in East Africa, resilience in India and gender equality around the world. Technology solutions that helped communities respond to the COVID-19 pandemic were also prioritized.
Selected among over 1,000 applications, three winners were selected for gender equality, 10 for resilience and 17 for digital health. More details about the selected innovations can be accessed here for health, resilience and gender equality.
Global Tech Challenge winners will have the opportunity to access financial and/or technical assistance to pilot and scale their solutions on the ground with private sector companies, governments and within development projects financed by the World Bank Group, one of the largest sources of funding and knowledge for developing countries.
"From closing the digital divide to building resilience in the face of natural disasters or pandemics, innovation can solve some of the most pressing development challenges. The World Bank Group is pleased to support impactful programs focused on bringing equal access to connectivity to women in developing countries and to recognize cutting-edge solutions such as AI-enabled robots to rebuild homes in post-disaster areas. Now is the time to scale up solutions that have proven effective, so that no one is left behind in the new digital era," said Makhtar Diop, the World Bank's Vice President for Infrastructure.
"Disruptive technologies are a fundamental driver of economic growth and job creation—and key to solving development challenges around the world. At IFC, we are proud to support the private sector in bringing these technologies to emerging markets, with innovations that range from portable ultrasound devices that can detect COVID-19 to medical tools that provide real-time cardiac diagnoses even in remote areas," said Stephanie von Friedeburg, Interim Managing Director and Executive Vice President, and Chief Operating Officer at IFC.
"We are thrilled to be continuing our work with the World Bank so the world's best and brightest innovators at CES can collaborate with the World Bank Group to enter new markets, provide solutions and aid in development," said Karen Chupka, EVP, CES, Consumer Technology Association (CTA).
Owned and produced by CTA, CES 2021 will be an all-digital experience connecting exhibitors, customers, thought leaders and media from around the world. CES 2021 will allow participants to hear from technology innovators, see cutting-edge technologies and the latest product launches, and engage with global brands and startups from around the world. For over 50 years, CES has been the global stage for innovation, and CES 2021 will provide an engaging platform for companies large and small to launch products, build brands and form partnerships.
2020, one of three warmest years on record
The COVID-19 pandemic was not the only long-term crisis the world will remember from 2020. In terms of climate change, the year was also one of the three warmest on record, and rivalled 2016 for the top spot, the UN weather agency said on Wednesday.
"The confirmation by the World Meteorological Organization (WMO) that 2020 was one of the warmest years on record is yet another stark reminder of the relentless pace of climate change, which is destroying lives and livelihoods across our planet", said Secretary-General António Guterres.
He pointed out that at 1.2 degrees of warming above pre-industrial levels, the world is already witnessing unprecedented weather extremes in every region and on every continent.
"We are headed for a catastrophic temperature rise of 3 to 5 degrees Celsius this century", he warned. "Making peace with nature is the defining task of the 21st century. It must be the top priority for everyone, everywhere." 
Powerful force
La Niña, which began in late last year, is expected to continue into the early-middle part of 2021. 
"The exceptional heat of 2020 is despite a La Niña event, which has a temporary cooling effect", said WMO Secretary-General Prof. Petteri Taalas.
La Niña and El Niño effects on average global temperatures are typically strongest in the second year of the event.
"It is remarkable that temperatures in 2020 were virtually on a par with 2016, when we saw one of the strongest El Niño warming events on record", he added. "This is a clear indication that the global signal from human-induced climate change is now as powerful as the force of nature". 
The extent to which the continued cooling effects of La Niña this year may temporarily diminish the overall long-term warming trend remains to be seen. 
Following atypical patterns
WMO pointed to sustained heat and wildfires in Siberia, diminishing Arctic sea ice and record-breaking hurricanes in the Atlantic as being among the climate events that most stood out in 2020.
The UN weather agency also reminded that temperature is just one climate change indicator. Greenhouse gas concentrations, ocean heat content, global mean sea level, sea ice extent and extreme events are also factors.
Backed by science
WMO's consolidated global temperature update incorporates information from five leading international sets of data.
It also uses datasets that combine millions of meteorological and marine observations, including from satellites, with models to produce a complete reanalysis of the atmosphere.
"The combination of observations with models makes it possible to estimate temperatures at any time and in any place across the globe, even in data-sparse areas such as the polar regions", according to WMO. 
Looking to the future
The Paris Agreement aims to limit global warming to well below 2°C, preferably to 1.5°C degrees, compared to pre-industrial levels.
However, the global average temperature in 2020 had already approached the lower limit of the temperature increase that the Agreement seeks to avert.
Moreover, there is at least a one-in-five chance that the average global temperature will temporarily exceed 1.5 °C by 2024, according to WMO's Global Annual to Decadal Climate Update, led by the United Kingdom's Met Office.
The 2021 Met Office annual global temperature forecast also suggests that next year will again be one of the earth's hottest years. 
Updating its provisional December report, WMO will issue its final publication in March, which will incorporate temperature figures, information on all leading climate indicators and selected climate impacts.
Step up action and adapt to 'new climate reality'-Report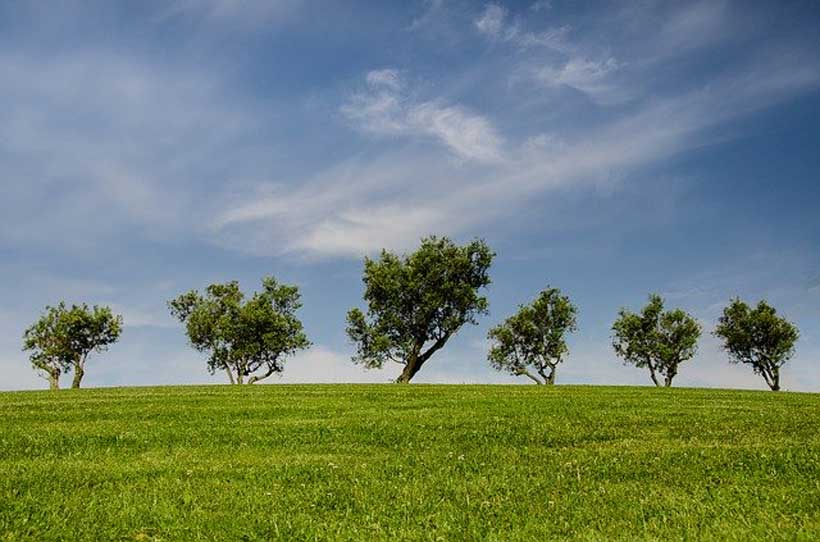 Though countries have made progress in planning for climate change adaptation, there are significant financing shortfalls in getting them to the stage where they provide real protection against droughts, floods and rising sea levels, a new UN environment report has found.
According to the 2020 Adaptation Gap Report, released on Thursday by the UN Environment Programme (UNEP), as temperatures rise and climate change impacts intensify, nations must urgently step up action to adapt to the new climate reality or face serious costs, damages and losses.
"The hard truth is that climate change is upon us," Inger Andersen, UNEP Executive Director, said in a news release announcing the findings.
"Its impacts will intensify and hit vulnerable countries and communities the hardest, even if we meet the Paris Agreement goals of holding global warming this century to well below 2 degrees Celsius and pursuing 1.5 degree Celsius."
Global commitment needed
Annual adaptation costs in developing countries are estimated at $70 billion, but the figure could reach up to $300 billion in 2030, and $500 billion in 2050. Almost three-quarters of nations have some adaptation plans in place, but financing and implementation fall "far short" of what is needed, according to the UNEP report.
Stepping up public and private finance for adaptation is, therefore, urgently needed.
"As the Secretary-General has said, we need a global commitment to put half of all global climate finance towards adaptation in the next year … this will allow a huge step up in adaptation, in everything from early warning systems to resilient water resources to nature-based solutions," Ms. Andersen added.
Adaptation is a key pillar of the Paris Agreement on Climate Change. It aims to reduce countries' and communities' vulnerability to climate change by increasing their ability to absorb impacts.
Nature-based solutions
The UNEP report also underscored the importance of nature-based solutions as low-cost options that reduce climate risks, restore and protect biodiversity, and bring benefits for communities and economies.
Its analysis of four major climate and development funds: the Global Environment Facility (GEF), the Green Climate Fund (GCF), the Adaptation Fund, and the International Climate Initiative (IKI), suggested that support for green initiatives with some element of nature-based solutions has risen over the last two decades.
Cumulative investment for climate change mitigation and adaptation projects under the four funds stands at $94 billion. However, only $12 billion was spent on nature-based solutions, a tiny fraction of total adaptation and conservation finance, it added.
Cutting emissions will reduce costs
Cutting greenhouse gas emissions will reduce the impacts and costs associated with climate change, according to the report. Achieving the 2 degrees Celsius target of the Paris Agreement could limit losses in annual growth to up to 1.6 per cent, compared to 2.2 per cent for the 3 degrees Celsius trajectory.
UNEP urged all nations to pursue the efforts outlined in its December 2020 Emissions Gap Report, which called for a green pandemic recovery and updated Nationally Determined Contributions (NDCs) that include new net-zero commitments.
"However, the world must also plan for, finance and implement climate change adaptation to support those nations least responsible for climate change but most at risk," the UN agency added.
"While the COVID-19 pandemic is expected to hit the ability of countries to adapt to climate change, investing in adaptation is a sound economic decision," it said.