Forty-two countries adopt new OECD Principles on Artificial Intelligence
OECD and partner countries formally adopted the first set of intergovernmental policy guidelines on Artificial Intelligence (AI) today, agreeing to uphold international standards that aim to ensure AI systems are designed to be robust, safe, fair and trustworthy.
The OECD's 36 member countries, along with Argentina, Brazil, Colombia, Costa Rica, Peru and Romania, signed up to the OECD Principles on Artificial Intelligence at the Organisation's annual Ministerial Council Meeting, taking place today and tomorrow in Paris and focused this year on "Harnessing the Digital Transition for Sustainable Development". Elaborated with guidance from an expert group formed by more than 50 members from governments, academia, business, civil society, international bodies, the tech community and trade unions, the Principles comprise five values-based principles for the responsible deployment of trustworthy AI and five recommendations for public policy and international co-operation. They aim to guide governments, organisations and individuals in designing and running AI systems in a way that puts people's best interests first and ensuring that designers and operators are held accountable for their proper functioning.
"Artificial Intelligence is revolutionising the way we live and work, and offering extraordinary benefits for our societies and economies. Yet, it raises new challenges and is also fuelling anxieties and ethical concerns. This puts the onus on governments to ensure that AI systems are designed in a way that respects our values and laws, so people can trust that their safety and privacy will be paramount," said OECD Secretary-General Angel Gurría. "These Principles will be a global reference point for trustworthy AI so that we can harness its opportunities in a way that delivers the best outcomes for all."
The AI Principles have the backing of the European Commission, whose high-level expert group has produced Ethics Guidelines for Trustworthy AI, and they will be part of the discussion at the forthcoming G20 Leaders' Summit in Japan. The OECD's digital policy experts will build on the Principles in the months ahead to produce practical guidance for implementing them.
While not legally binding, existing OECD Principles in other policy areas have proved highly influential in setting international standards and helping governments to design national legislation. For example, the OECD Privacy Guidelines, which set limits to the collection and use of personal data, underlie many privacy laws and frameworks in the United States, Europe and Asia. The G20-endorsed OECD Principles of Corporate Governance have become an international benchmark for policy makers, investors, companies and other stakeholders working on institutional and regulatory frameworks for corporate governance.
Download the AI Principles in full. In summary, they state that:
AI should benefit people and the planet by driving inclusive growth, sustainable development and well-being.
AI systems should be designed in a way that respects the rule of law, human rights, democratic values and diversity, and they should include appropriate safeguards –  for example, enabling human intervention where necessary – to ensure a fair and just society.
There should be transparency and responsible disclosure around AI systems to ensure that people understand when they are engaging with them and can challenge outcomes.
AI systems must function in a robust, secure and safe way throughout their lifetimes, and potential risks should be continually assessed and managed.
Organisations and individuals developing, deploying or operating AI systems should be held accountable for their proper functioning in line with the above principles.
The OECD recommends that governments:
Facilitate public and private investment in research & development to spur innovation in trustworthy AI.
Foster accessible AI ecosystems with digital infrastructure and technologies, and mechanisms to share data and knowledge.
Create a policy environment that will open the way to deployment of trustworthy AI systems.
Equip people with the skills for AI and support workers to ensure a fair transition.
Co-operate across borders and sectors to share information, develop standards and work towards responsible stewardship of AI.
Lighthouses boost sustainability with Fourth Industrial Revolution transformation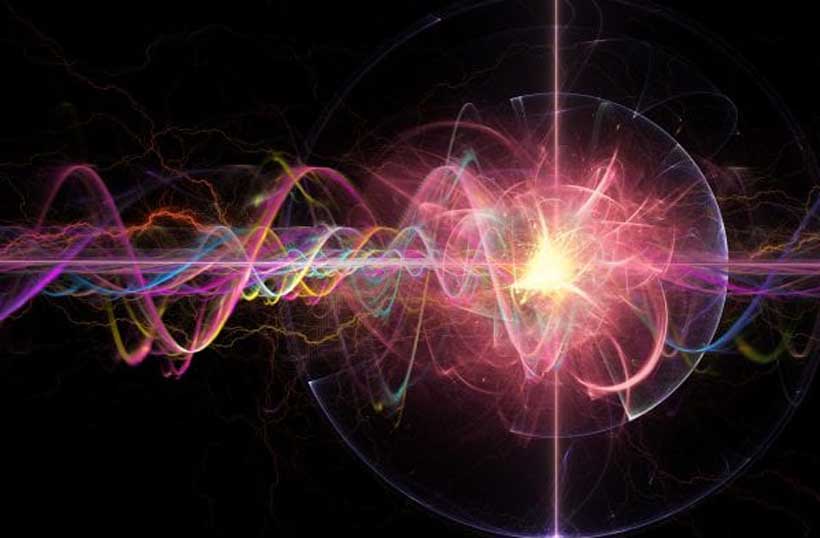 The World Economic Forum announces today the addition of 21 new sites to its Global Lighthouse Network, a community of world-leading manufacturing facilities and value chains using Fourth Industrial Revolution (4IR) technologies to increase efficiency and productivity, in tandem with environmental stewardship.
By deploying advanced technologies such as robotics and artificial intelligence (AI) in the production chain, more than half of all factories are making an impact on environmental sustainability through their 4IR transformations. A consumer healthcare company, for example, coupled advanced controls with green technology to deploy a sensor-fed automated system to cut energy consumption, resulting in 25% less energy consumed and an 18% reduction in CO2.
The Lighthouse network and its 90 sites are a blueprint for adapting to technology, improving processes and developing workforce skills to scale across the production chain. From pharmaceuticals and medical products and consumer packaged goods to a broad range of advanced industries, these diverse organizations spanning over 75 regions are demonstrating how 4IR technologies can increase profit, with a positive impact on the environment.
Among the 90 Lighthouses, three are receiving a new designation, Sustainability Lighthouses, factories and value chains achieving sustainability and productivity breakthroughs.
A new report, Global Lighthouse Network: Unlocking Sustainability through 4IR, outlines how manufacturers accomplished these results. Download the latest report HERE to learn how lighthouses are leveraging advanced technologies to achieve step-change improvements in sustainability and productivity.
"As discussed at the Forum's Sustainability Development Impact Summit last week, increased global concern for environmental impact has made sustainability a must-have to maintain business viability. The Sustainability Lighthouses make it clear that by realizing the potential of 4IR technologies in manufacturing, companies can unlock new levels of sustainability in their operations and explore a win-win solution: greater operational competitiveness while simultaneously making commitments to environmental stewardship, leading in a cleaner, more sustainable future as a result," said Francisco Betti, Head of Shaping the Future of Advanced Manufacturing and Value Chains, World Economic Forum.
Enno de Boer, Partner and Global Head Operations Technology, McKinsey & Company and Global Lead of its manufacturing work, said: "Lighthouses have achieved a sustainability breakthrough. Companies no longer have to choose competitiveness or sustainability because smart manufacturing lets them achieve both. Fourth Industrial Revolution technologies – think artificial intelligence, robotics and the internet of things – amplify human capability and technological innovation to accelerate sustainability while also strengthening competitiveness. From using advanced analytics to predict exactly the inputs and outputs needed for a manufacturing process to augmented reality that simulates a production line so machines can be operated remotely, Lighthouses are reducing resource consumption, waste and carbon emissions, while increasing productivity and profit – all at once."
The goal of the Global Lighthouse Network is to share and learn from best practices, support new partnerships and help other manufacturers to deploy technology, adopt sustainable solutions and transform their workforces at pace and scale.
The extended network of "Manufacturing Lighthouses" will be officially recognized at Global Lighthouse Network Lighthouses Live on 29 September. The event will feature CEOs and innovators focused on scale-up entrepreneurial solutions to tackle global talent shortages, the climate crisis and advancing sustainable development. Click here to follow the meeting.
The locations receiving new designation as Sustainability Lighthouses are:
Ericsson (Lewisville): Ericsson's greenfield 5G factory is powered 100% by renewable electricity from on-site solar and green-e® certified renewable electricity from the utility grid. The smart factory integrates sustainable technologies such as thermal ice storage tanks with the industrial internet of things (IIoT) stack to proactively monitor energy usage and is designed to utilize 24% less energy and 75% less indoor water usage, avoiding 97% operational carbon emissions* than comparable buildings. This year it became Ericsson's first factory globally to achieve LEED Gold® certification.*
Henkel (Düsseldorf):In an effort to improve visibility of factory consumption to drive better decision making, Henkel deployed utility meters on machines integrated in a digital twin that connects and benchmarks 30 factories and prescribes real-time sustainability actions that has led to 38% less energy (kWh/ton) used and has reduced water consumption 28% (m3/ton) and waste 20% (kg/ton) across factory baselines set in 2010.
Schneider Electric (Lexington):In order to capture greater energy consumption granularity, when and where it happens in the plant, the Lexington smart factory leveraged IoT connectivity with power meters and predictive analytics to optimize energy cost. This has led to a 26% energy reduction (GWh), 30% net CO2 reduction, 20% water use reduction, and a Superior Energy Performance 50001TM certification by the US Department of Energy.
*Calculation based on EPA Greenhouse Gas Equivalencies Calculator
The 21 new Lighthouses are:
Europe
De' Longhi Group (Treviso): In order to step up competitiveness, the De' Longhi Treviso plant invested in digital and analytics to become more agile (reducing minimum order quantity by 92% and lead time by 82%) and more productive (improving labour productivity by 33%) and achieving high standard quality (improving field quality by 33% and obtaining Food and Beverage industry certification).
Flex (Althofen): Confronted with strong competition from lower-cost regions, Flex's site in Althofen deployed 4IR technologies to improve operational efficiency and agility. By meeting higher regulatory and quality standards, Flex attracted higher-margin and longer lifecycle medical business, increasing revenue by 50% within the same physical footprint.
Johnson & Johnson Vision Care (London): J&J Vision Care transformed customer experience, through personalized 4IR technologies using Adaptive Process Control, AI and robotics to offset increasing complexity (+50% Units), which enabled 100% personalized packaging configurations, an eight percentage point increase in customer-service levels and reduced the carbon footprint for inbound freight by 53%.
Americas
Henkel (Toluca):This 1970's factory characterized by low-mix, high-volume production, set out on a Fourth Industrial Revolution transformation journey centred on people, data transparency and availability to reduce processing costs by 15%, energy consumption by 14% and to enhance plant OEE by up to 90%.
DePuy Synthes, the Orthopaedics Company of Johnson & Johnson (Bridgewater):Faced with high complexity, cost pressure and operating room inefficiencies, DePuy Synthes deployed "Advanced Case Management", a Fourth Industrial Revolution program leveraging open API architecture, machine-learning algorithms and a suite of digital tools across its joint restoration implant portfolio (hips and knees) value chain in North America. This reduced the number of instrument trays in the operating room by 63%, implant inventory by 40% and, ultimately, lowered the time to set up the operating room by approximately 15% per location.
Protolabs (Plymouth): Protolabs is a digital native manufacturer that embarked on a transformation journey taking it from a prototype-only provider to a production supplier by leveraging its digital thread to connect customers to its injection-moulding production services. As a result, it outperforms traditional manufacturing competitors by reducing production lead times to as low as one a day and generating a gross margin 20 percentage points above the industry average.
Asia
AUO (Taichung): Facing labour shortages, highly customized product requirements and extreme climate conditions in the very competitive industry of display panels, AUO Taichung Fab 3 invested in customized automation and developed a digital analytics and AI development platform to improve productivity by 32% and yield of advanced product by 60%, while reducing water consumption by 23% and carbon emissions by 20%.
CATL (Ningde): Confronted with increasing manufacturing process complexity and demand for high product quality, CATL leveraged AI, advanced analytics and edge/cloud computing to achieve, in three years, a defect rate per billion count at the speed of 1.7s per cell, while improving labour productivity by 75% and reducing energy consumption by 10% a year.
CITIC Dicastal (Qinhuangdao):Faced with rising expectations from automotive OEMs for smaller batch size and higher quality, CITIC Dicastal deployed flexible automation, AI and 5G to build a digital manufacturing system to improve flexibility with a batch size of one and reduce manufacturing costs by 33%.
Foxconn (Wuhan):To meet customer requirements for greater customization and shorter product order lead time, Foxconn Wuhan leveraged advanced analytics and flexible automation at scale to redesign its manufacturing system. This led to an 86% increase in direct labour productivity and cut quality loss by 38% and order lead-time by 29%, down to 48 hours.
Foxconn (Zhengzhou): Faced with a lack of skilled workers, unstable quality performance and demand uncertainty, Foxconn Zhengzhou adopted flexible automation to improve labour productivity by 102%, and utilized digital and AI technologies to reduce quality defects by 38% and improve OEE by 27%.
Haier (Tianjin):To meet increased customer expectations for diversified products, faster delivery and higher quality of service, Haier's greenfield washing machine factory in Tianjin integrated 5G, IIoT, automation and advanced analytics to accelerate product design by 50%, reduce defects by 26% and save energy consumption per unit by 18%.
Innolux (Kaohsiung):In the context of fierce competition in the panel industry, and faced with increasing quality requirements from customers and severe decline in gross profit, Innolux fab 8 invested in advanced automation, IoT technology and advanced analytics to improve process capability by 40%, reduce yield loss by 33% and, in return, unlock niche product production.
LS ELECTRIC (Cheongju):To respond to an increase in demand and the need to reduce costs, LS ELECTRIC has transformed one of its plants in Cheongju, South Korea, with an IIoT-based automation, machine learning powered inspection and advanced process control, enabling mass customization and lowering production costs by 20%.
SANY (Beijing):Faced with growing demand and rising complexity in the multi-category and small-batch heavy machinery market, SANY Beijing deployed advanced human-machine collaboration automation, AI and IoT technologies to boost labour productivity by 85% and reduce production lead time by 77% from 30 to seven days.
Schneider Electric (Wuxi):Schneider Electric's 20-year-old electronics parts factory in Wuxi, China, confronted increased demand for product adaptation and order configuration with a flexible production line by deploying 4IR technologies, such as modular cobot stations and AI vision inspection, to reduce time-to-market by 25%, and advanced analytics to auto-generate root-cause analysis and detect anomalies across the supply chain, which have increased on-time delivery by 30%.
Unilever (Taicang):To seize the booming business in e-commerce and big-box channel, Unilever Taicang ice-cream factory deployed one-scan, one-view platform to provide E2E supply chain visibility in manufacturing and food handling for customers, and combined the digital voice of consumers with an agile R&D digital platform to improve innovation lead time by 75%, from 12 to three months.
Western Digital (Penang):With an increase in flash memory demand of more than 2X, stringent quality requirements and the need to optimize costs, Western Digital Penang embarked on lights-out manufacturing journey based on Fourth Industrial Revolution technologies. By automating production and logistics, they were able to deliver 32% factory cost improvement, and transitioned to build-to-order with intelligent planning system, thereby reducing product inventory and order lead time by 50%.
Western Digital (Prachinburi):With rapidly growing demand, rigorous quality requirements and cost pressure for hard disk drive (HDD), Western Digital Thailand leveraged connectivity and advanced analytics technologies to transform a capacity-saturated manufacturing site into a digital operation system, with real-time visibility in suppliers, production, logistics and customers and data-based insights and predictions. This ultimately increased factory output by 123% – avoiding 30% in procurement and production costs – and cut the product return rate by 43%.
Middle East
Arçelik (Eskisehir):Confronted with rising customer demand and increasing product diversity, Arçelik leveraged its agile studio to deploy, in two years, over 30 advanced use cases in automation, robotics-enabled logistics and data-driven AI systems to enable flexible manufacturing with a return on investment of 1.2 years.
Saudi Aramco (Abqaiq):Motivated by the need to access new levels of quality and sustainability, the world's largest oil processing and crude stabilization plant has harnessed the power of data, advanced analytics and automation to transform its manufacturing processes, achieving a 21% increase in product quality and 14.5% reduction in energy use.
Moscow electronic school — the future of education
The Moscow Electronic School ("MES") project is a cloud-based Internet platform launched in 2016 that unites all educational institutions in Moscow into a single high-tech environment. After successful testing, since September 1, 2017, the MES has been implemented in all educational organizations (schools, kindergartens, colleges) in Moscow and is available online for any user from anywhere in the world, from any device 24/7/365. Today MES unites about 3 million participants in the educational process of the capital, including teachers, students and their parents.
The Moscow Electronic School project is aimed at the most effective use of the school's IT capabilities to improve the quality of student education by forming a connection between the organizational and content aspects of the educational process (interactive equipment, as well as personal devices of users connected to the Internet, are linked with the educational materials of the platform).
The "MES" platform provides automation of most of the organizational, methodological and pedagogical tasks solved in a modern large educational organization, makes the content of education more accessible, allows in practice to implement modern pedagogical technologies and approaches, for example, blended learning, distance and electronic education.
Today "MES" has become a real digital assistant for the modern teacher. Thanks to special digital constructors, Moscow teachers in the "MES" Library create lesson scripts, "folk" textbooks, self-study guides, tests that students use in class, when preparing design work at school, in the course of independent work. Thus, the service allows not only to use the posted educational materials, but also to supplement the cloud educational platform with its developments and content, as well as to share them with colleagues. Electronic versions of textbooks, teaching aids, interactive applications and other modern digital content allow the teacher to diversify the content of the assignments and make the learning process fun for children and more effective.
"MES" services
The key elements of the digital educational platform are an electronic journal, an electronic diary, a library of electronic materials, the "Moskvenok" service (Pass and Power system), as well as infrastructure solutions: Wi-Fi access points with high-speed Internet, school servers, touch-controlled interactive panels with a built-in computer, teachers' tablets and laptops, a video surveillance system and turnstiles at the entrance.
"MES Library" is a unique repository of educational electronic materials and tools. The service is implemented in the web version and as a mobile application "MES Library". Library materials are available online at no cost to any user from anywhere in the world.
The "Moskvenok" service helps parents place an order for their child's hot meals (if the school is connected to the hot meal ordering service from the menu), check his arrival or departure from school, college or kindergarten, control his meals in the school cafeteria and the costs of the cafeteria. Children can use the "Moskvenok" carrier (bracelet, keychain or card) as a pass to an educational organization and museums in Moscow, as well as for non-cash payments for purchases at school.
The electronic diary contains complete information on training: curriculum for the year ahead, schedule and attendance of classes, progress, analytics. The service makes it possible to find out about current events and activities. It is available both in the web version and in the form of the "MES Diary" mobile application.
In the new academic year, "MES" will be replenished with a wide range of diverse partner educational content, which has already proven itself well among teachers and schoolchildren. Thanks to this, an additional 45 thousand units of new tools and materials will appear in the library: interactive presentations for lessons, design and research tasks, virtual laboratories and tests. Most of the tasks will be self-checking, that is, after completing the work, the teacher, student and parent can immediately familiarize themselves with the results.
Virtual laboratories
Another important area in the Moscow Electronic School is virtual laboratories – interactive online simulators of experiences and experiments for children and adults, which allow improving knowledge and skills in the subjects of the school curriculum. At the beginning of the academic year, new virtual laboratories for drawing, inorganic chemistry, computer science, mathematics, biology and physics will appear at the "MES".
This year, in the library of the Moscow Electronic School, the collection of virtual laboratories has been replenished with 10 new laboratories in the section of biology "Cytology" for schoolchildren in grades 5-11. It has an interactive virtual microscope that allows you to view individual cells. And the children can consolidate the knowledge gained by "collecting" cells in a game format, solving an interactive problem or passing a thematic quiz.
It is now possible to design and conduct experiments on electrostatics, magnetostatics and electromagnetism in the virtual laboratory "Electromagnetic field. Faraday", which became the fifth in the line of physics laboratories. The new laboratory will help schoolchildren to master the main sections of electrodynamics: electrostatics, magnetic field and electromagnetic phenomena.
Another novelty is the virtual laboratory "MES Informatics" for students in grades 7-11. Children will be able to test their knowledge using 290 ready-made tests, practice using more than 9 thousand tasks, and also take 254 programming courses.
Student's portfolio
An important innovation of the "MES" is the new "Student portfolio" service. It will accumulate the results and achievements of schoolchildren not only in the educational part, but also in olympiads, competitions, sports competitions. Also, students and their parents will be able to independently enter information into the new service, edit data and share their portfolio with friends, teachers, organizations.
Thematic materials about Russian writers
At the end of July, the project "Moscow Electronic School" made available thematic materials about the life and work of one of the greatest poets of the golden age of Russian literature – Mikhail Lermontov.
Also, the project "Moscow Electronic School" presented a thematic selection of materials about the life and work of Fyodor Dostoevsky in the year of the 200th anniversary of the birth of the writer. Schoolchildren are offered to go on a virtual trip to St. Petersburg of the XIX century and get acquainted with the peculiarities of the worldview of the classic.
First-of-Its-Kind Blueprint for Data Policy Adopted by City of Helsinki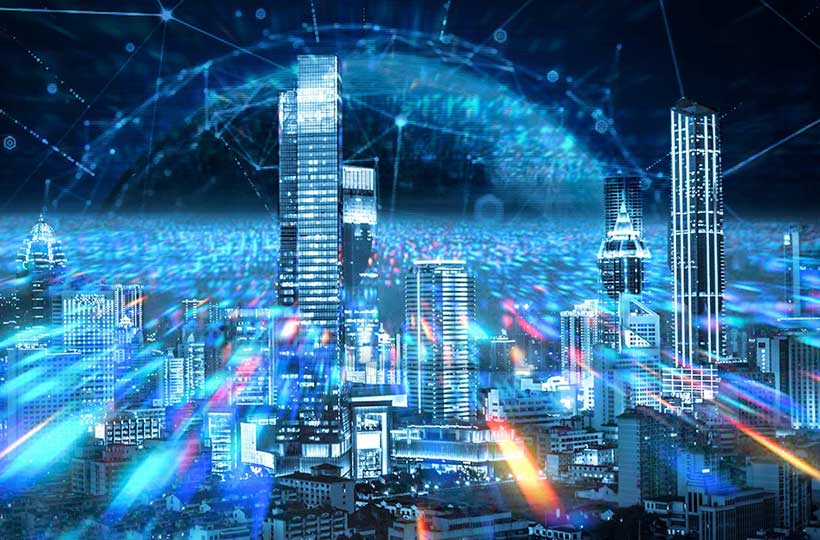 The World Economic Forum today released Empowered Data Societies: A Human-centric Approach to Data Relationships. The framework put forth in the white paper ensures that data is used in responsible and innovative ways to create progress while respecting, valuing and empowering people and communities.
As part of a year-long partnership with the City of Helsinki, the World Economic Forum convened a global community of technologists, anthropologists and policy and data experts to develop a new way to create data policy oriented around the values, needs and expectations of people.
By leading with the interests of those generating data or most impacted by resulting insights, this approach mitigates the trade-offs between innovation and privacy.
The Forum worked with a dedicated team of data practitioners and policy-makers with the City of Helsinki to apply this new methodology to develop a dedicated anonymization pipeline for complex personal data that will allow for maximal data utilisation anchored in respect for individuals and their privacy. New pathways, processes and tools were also created to document a best practice blueprint for human-centric proactive services, which Helsinki will open-source for future expanded use and improvement.
"Throughout this year-long partnership we were motivated by the principle that human-centricity is neither a 'nice to have' nor a 'deluxe' approach to data. Human-centricity can and should be the foundation upon which to build empowered data societies. With the release of this paper, we aim to share frameworks, insights and best practices so policy-makers around the world can adopt and build systems that use data in responsible and innovative ways to create progress that legitimately serves people and communities," said Sheila Warren, Deputy Head of the Centre for the Fourth Industrial Revolution Network, World Economic Forum.
The City of Helsinki created several tools to enable efficient utilization of extremely sensitive data. The main principle behind the blueprint is that the storage, anonymization and processing of data are separated and that different individuals perform each task.
Forging a way to create entirely new data analytics capabilities for Helsinki has resulted in a new technical environment for treating sensitive personal data with the highest ethical, data protection and cybersecurity standards. This environment will be used as the city continues accelerating its use of data to provide more personalized and timely services for its residents and visitors.
"Helsinki's commitment to serving its citizens requires going beyond traditional service provision and tapping into the full potential of data to deliver the best quality services in the most efficient way possible. Using data responsibly requires the development and implementation of new practices that are human-centric – those that assure citizens' interests are respected and prioritized at all times, empower citizens to improve their own lives through data, and increase participation in the overall ecosystem by building trustworthy data relationships," said Jan Vapaavuori, Urban Activist and Mayor of Helsinki (2017-2021).
Much of the data needed to tackle the world's most pressing challenges is siloed in public and private sources. Even for social good, the various regulatory, commercial and social risks prevent data sharing. The Shaping the Future of Technology Governance: Data Policy Platform works with partners from all sectors, regions and industries to develop agile and innovative approaches to accelerate the responsible use of data and empower stakeholders across the entire data ecosystem.