International Tourism Numbers and Confidence on the Rise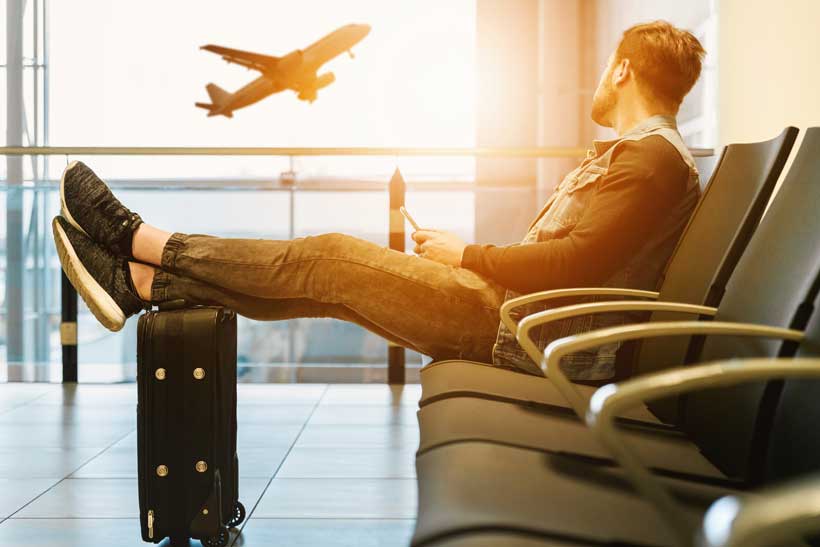 The latest issue of the UNWTO World Tourism Barometer from the World Tourism Organization shows that international tourism continued to grow over the first quarter of 2019. Though at a slower rate when compared with the last two years, the 4% increase registered in early 2019 is a very positive sign. The Middle East (+8%) and Asia and the Pacific (+6%) experienced the highest increase in international arrivals. Numbers in both Europe and Africa were up by 4%, and in the Americas growth was recorded at 3%.
"International tourism continues to perform strongly worldwide fuelled by a positive economy, increased air capacity and visa facilitation", says UNWTO Secretary-General, Zurab Pololikashvili. "Growth in arrivals is easing slightly after two years of exceptional results, but the sector continues to outpace the global rate of economic growth."
Europe, the world's largest tourism region, reported solid growth (+4%), led by destinations in Southern and Mediterranean Europe and Central and Eastern Europe (both +5%). Growth in Africa was driven by the ongoing recovery in North Africa (+11%). In the Americas, the Caribbean (+17%) rebounded strongly after weak results in 2018, following the impact of hurricanes Irma and Maria in late 2017. In Asia and the Pacific, results for the first three months showed a 6% increase led by North-East Asia (+9%) and a very solid performance from the Chinese market.

"With this growth comes greater responsibility for translating it into better jobs and better lives", Mr. Pololikashvili stresses. "We need to continue investing in innovation, digital transformation and education so that we can harness the many benefits tourism can bring while at the same time mitigating its impact on the environment and society with a better management of tourism flows."
UNWTO Confidence Index Panel optimistic over future growth
Confidence in global tourism has started to pick up again after slowing down at the end of 2018, according to the latest UNWTO Confidence Index survey. The outlook for the May-August 2019 period, the peak season for many destinations in the Northern hemisphere, is more optimistic than in the recent periods and more than half of respondents are expecting a better performance in the coming four months.
Experts' evaluation of tourism performance in the first four months of 2019 was also rather positive and in line with the expectations expressed at the beginning of that period.
UNWTO forecasts growth of 3% to 4% in international tourist arrivals in 2019.
Moon-walking Mini-breaks, 3D-printed Room Service: Welcome to the Hotel of 2119
Intergalactic getaways, fast-food nutrient pills, 2- to 3-hour working days and adaptable, personalised rooms that can transport guests everywhere from jungles to mountain ranges; in celebration of its 100th anniversary, today Hilton predicts the future trends set to dominate the travel and hospitality industry in the next 100 years.
In a report supported by expert insight from the fields of sustainability, innovation, design, human relations and nutrition, findings reveal how the growing sophistication of technology and climate change will impact the hotel industry in the future.
Key predictions for the hotel of the future include:
Personalisation is King
Technology will allow every space, fitting and furnishing to continuously update to respond to an individual's real-time needs – the Lobby will conjure up anything from a tranquil spa to a buzzy bar, giving every guest the perfect, personal welcome
From temperature and lighting to entertainment and beyond, microchips under the skin will enable us to wirelessly control the setting around us based on what we need, whenever we need it
The Human Touch
In a world filled with Artificial Intelligence, human contact and the personal touch will be more critical and sought after than ever
Technology will free up time for hotel staff to focus on what matters most: helping guests to connect with one another and building memorable moments
'Sustainable Everything' – The Role of Responsibility
Only businesses that are inherently responsible will survive the next century
Sustainability will be baked into everything about a hotel's design – from weather-proofed domes to buildings made from ocean-dredged plastic
Hotels will act as the Town Hall of any community, managing local resources and contributing to the areas they serve with community-tended insect farms and vertical hydroponic crop gardens
Menu Surprises and Personalisation
Our diets will include more plant-based recipes and some surprising sources of protein – Beetle Bolognese, Plankton Pies and Seaweed Green Velvet Cake will be menu staples!
Decadent 3D-printed dinners and room service will provide unrivalled plate personalisation
Chefs will be provided with biometric data for each guest, automatically creating meals based on preferences and nutritional requirements
Futuristic Fitness and Digital Detoxes
Outswim a virtual sea turtle in the pool, or challenge yourself to climb the digital face of Mount Everest, your exercise routine will be as unique as you are. What's more, exercise energy generated from workouts will be used to power the hotel, providing a zero-impact, circular system. Guests could even earn rewards based on reaching workout targets
Pick up where you left off with trackable workouts and holographic personal trainers
Offline will be the new luxury as we seek to find moments of tech-free time
"Since its inception in 1919, Hilton has pioneered the hospitality industry, introducing first-to-market concepts such as air-conditioning and in-room televisions. Last year, Hilton also became the first hospitality company to set science-based targets to reduce its environmental impact," said Simon Vincent, EVP & President, EMEA, Hilton. "We enter our second century with the same commitment to innovation, harnessing the power of our people and technology to respond to guest demands. Our research paints an exciting future for the hospitality industry, highlighting the growing importance of human interaction in an increasingly tech-centric world."
Futurologist Gerd Leonhard said: "In 2119 we will still be searching for unique experiences, but they will be more personalised than ever. As technology shapes our lives we will seek out moments of offline connection with others, including hotel team members who will help us truly get what we need from our stays. One hundred years from now hotels will have to create opportunities to converse, collaborate and connect, delivering moments that matter, individually, to each and every guest."
To find out more, download a copy of Hilton's report outlining the hotel of the future, here.
*Gerd Leonhard is a futurologist, university lecturer and author working across EMEA. Gerd has a wealth of experience discussing future aspects on a range of topics, and is one of the most sought-after speakers and experts in this arena. Gerd is not just a leading expert on the future, he is also a humanist who believes that all scientific and technological progress should further collective human flourishing and has been noted as one of the most influential experts in Europe. Gerd's work focusses on the future of humanity and technology, digital ethics, artificial intelligence, future-leadership and communications.
Tourism: A Global Force For Growth And Development
The World Tourism Organization (UNWTO) has met in Baku, Azerbaijan, for the 110th Session of its Executive Council (16-18 June). At the meeting, Member States endorsed the Organization's progress and future plans, as outlined Secretary-General Zurab Pololikashvili, and warmly welcomed the participation of the United States as it explores the possibility of rejoining UNWTO.
With international tourist arrivals having grown by 4% over the first quarter of 2019, following on from 6% growth in 2018, the United Nations agency responsible for the promotion of responsible, sustainable and universally accessible tourism has met in Azerbaijan for the 110th Session of its Executive Council. The Council brings UNWTO Member States together for top-level talks on the direction of the global tourism sector.
"It is an immense pleasure to be in the dynamic city of Baku for the 110th Session of our Executive Council," Mr. Pololikashvili said. "The Executive Council gives UNWTO Member States a thorough overview of UNWTO's activities and progress over the preceding year, and makes key recommendations on the path ahead. Our time in Baku offered us the perfect opportunity to discuss the challenges presented by the ongoing rise in tourism numbers, including through the creation of more and better jobs and through driving gender equality. I thank all Member States for their commitment to UNWTO's mandate and I thank the United States for their presence and openness to the possibility of rejoining and working with us to make tourism a driver of growth and equality."
Mr. Fuad Nagiyev, Head of the State Tourism Agency of the Republic of Azerbaijan, expressed his support for UNWTO's mission, noting that it was "an honour" for the country to have been chosen to host the 110th Session of the Executive Council.
"UNWTO events, including this Executive Council, are great platforms for promoting the potential of tourism and for forming and developing good working relations with both UNWTO and its Member States," Mr Nagiyev added.
Fulfilling UNWTO's vision of tourism as a force for good
Member States warmly welcomed the progress made as UNWTO works to fulfill the current management vision. More specifically, the Five Priorities underpinning Secretary-General Pololikashvili's mandate include making tourism smarter through embracing innovation and digital transformation and growing competition and entrepreneurship within the sector. At the same time, making tourism a leading source of more and better jobs, and a top provider of education and training is another of UNWTO's priorities.
Member States meeting in Baku were informed of progress achieved to make tourism more inclusive, seamless and a means of safeguarding and promoting social and cultural heritage and environmental sustainability. Additionally, the progress made in newly launched 'UNWTO Agenda for Africa 2030' was welcomed. The bold four-year plan is aimed at realizing the potential of tourism for Africa, with a special focus on tourism as a driver of poverty alleviation, job creation and professional development.
Institutional streamlining and financial sustainability
The Executive Council also endorsed the latest positive financial results and structural reforms implemented under the Secretary-General, which reflect the ongoing drive to guarantee the economic sustainability of the Organization.
At the institutional level, UNWTO reiterated its commitment to diversity and transparency. The Organization is moving ahead in the creation of a new Framework Convention on Tourism Ethics. This Convention brings UNWTO in line with most other UN agencies, and will specifically provide Member States with clear guidelines for making their national tourism sectors drivers of growth and inclusivity..
The meeting in Baku was celebrated as UNWTO prepares for the 23rd Session of its General Assembly, due to be held in Saint Petersburg, Russian Federation, in September. Held every two years, the General Assembly is the most important high-level meeting of global Tourism Ministers and the private sector in the world.
United States moves closer to re-joining UNWTO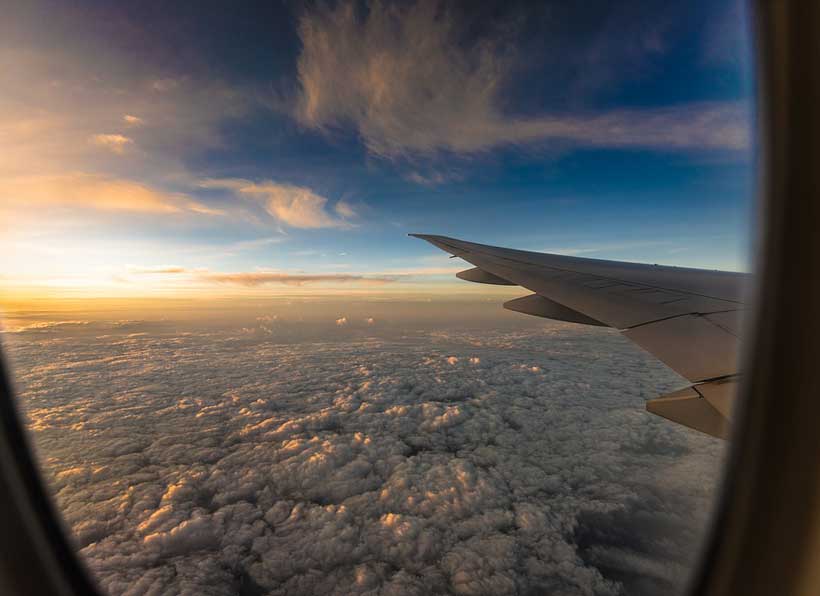 The United States of America has highlighted its support of tourism as a driver of sustainable development. A high-level delegation of the Government attending the World Tourism Organization Executive Council announced that the US is exploring the possibility of re-joining the UN agency responsible for the promotion of responsible, sustainable and accessible tourism.
The 110th Session of the UNWTO Executive Council is meeting this week in Baku, Azerbaijan, with Member States joined by representatives from the public and private sectors. In a move that has been widely welcomed as a sign of the United States' commitment to UNWTO's mandate, the country accepted the personal invitation of Secretary-General Zurab Pololikashvili to join the talks. Emma Doyle, Principal Deputy Chief of Staff to the President of the United States, announced before the Council that "the United States is exploring the possibility of re-joining the World Tourism Organization", and noted that her country looks forward to working with UNWTO "to encourage tourism around the world."
Quoting President Trump, she said that "America First does not mean America alone", and added: "We believe that there is tremendous potential for UNWTO, with its focus on job creation and education, to be a beacon of innovation for other international organizations."
Ms. Doyle headed the US delegation to the UNWTO Executive Council together with Ambassador Kevin E. Moley, Assistant US Secretary of State.
A founding member of UNWTO, the United States is currently one of the world's biggest tourism markets, both as a destination and as a source of international tourists. In 2018, the country welcomed more than 60 million tourists and, according to the most recent UNWTO World Tourism Barometer, the tourism sector grew by 7% over the first quarter of 2019, compared to the same period last year.
UNWTO members welcomed the presence of the United States at the meeting in Baku as recognition of tourism's growing relevance to global economic growth and the 2030 Agenda for Sustainable Development, as well as an endorsement of UNWTO's leadership.
The 110th Session of the Executive Council comes as UNWTO is undergoing a period of significant restructuring and streamlining. Key priorities of Secretary-General Pololikashvili include closer alignment with the wider United Nations system, financial sustainability and a focus on the role innovation, digital transformation and entrepreneurship can play in the global tourism sector.