IISS Research: Europe cannot defend itself without U.S.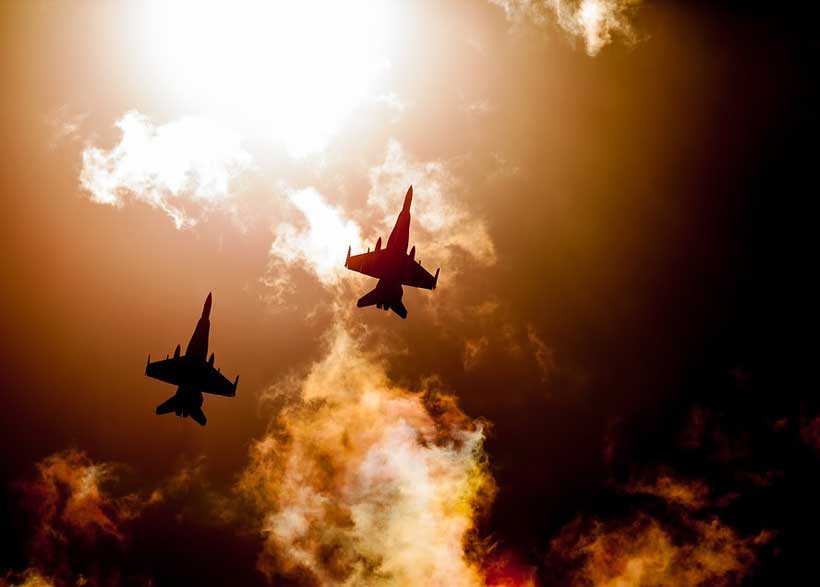 International research institutes very often provide assessments which cause just a revolution in the thinking of ordinary people and even politicians. Such reports give impetus to decisive actions and revision of existing strategies and politics.
One of such reports is "Defending Europe: scenario-based capability requirements for NATO's European members" made by the International Institute for Strategic Studies (IISS). An independent open-source high-level assessment of how the defence of Europe, would look if the United States had left NATO and did not contribute militarily has been published in May.
Though it is stated that research paper "does not intend to predict future conflicts nor the intentions of any of the actors involved", it gives Europe the reasons to rethink situation and take some actions.
The 50-page report applies scenario analysis to generate force requirements, and assesses the ability of NATO's European member states to meet these requirements.
The experts give two scenarios for the development of events in the absence of financial support from the U.S. The first scenario examined deals with the protection of the global sea lines of communication (SLOCs). In this scenario, the United States has withdrawn from NATO and has also abandoned its role of providing global maritime presence and protection, not just for its own national interest but also as an international public good. It thus falls to European countries to achieve and sustain a stable maritime-security environment in European waters and beyond, to enable the free flow of international maritime trade, and to protect global maritime infrastructure. The IISS assesses that European NATO members would have to invest between US$94 billion and US$110bn to fill the capability gaps generated by this scenario.
The second scenario deals with the defence of European NATO territory against a state-level military attack. In this scenario, tensions between Russia and NATO members Lithuania and Poland escalate into war after the US has left NATO. Russia uses its ally Belarus to deploy troops in its territory.
Belarus (borders Poland and Lithuania) puts its armed forces on alert, its military and air-defence command and control (C2) structures are integrated into Russian networks, and there is a limited mobilisation of reserves. Russian logistic, air defence and C2 units deploy to Belarus, as does the full 1st Guards Tank Army and an air-assault brigade.
This war results in the Russian occupation of Lithuania and some Polish territory seized by Russia. Invoking Article V, the European members of NATO direct the Supreme Allied Commander Europe (SACEUR) to plan Operation Eastern Shield to reassure Estonia, Latvia and Poland, and other front-line NATO member states, by deterring further Russian aggression. European NATO also prepares and assembles forces for Operation Eastern Storm, a military operation to restore Polish and Lithuanian government control over their territories.
The IISS assesses that European NATO members would have to invest between US$288bn and US$357bn to fill the capability gaps generated by this scenario. These investments would establish a NATO Europe force level that would likely allow it to prevail in a limited regional war in Europe against a peer adversary.
The matter is some of the capabilities provided by US forces, such as logistics and sustainment for land forces, may be relatively straightforward if not cheap to replace.
However others are almost unique to the US, and it would be difficult to substitute European capabilities.
One of the implications of this research is the enduring importance of the US in military terms for the defence of Europe. This study provides a reality check for the ongoing debate on European strategic autonomy.
The IISS assesses that the recapitalisation across the military domains would take up to 20 years, with some significant progress around the ten- and 15-year marks.
Europe should also take into account that though this scenario is only hypothetical, in reality Russia and Belarus continue intensive military training. In October they are going to conduct massive joint military exercise Union Shield 2019 simulating joint military activity in case of armed conflict. There is concern that Europe has capabilities to appropriately react on such activities without the U.S.
In other words, the authors of the report demonstrate the direct dependence of the European countries on the U.S. in military sphere and even prescribe a certain path of action to be pursued by European NATO governments. If Europe really wants to be independent, it should start with increasing its capabilities and break a deep dependence on the U.S. and its money.
A pig in a poke of Lithuanian Armed Forces
The proverb "a chain is only as strong as its weakest link" perfectly reflects the situation in the Lithuanian armed forces. It is it unclear how the army will carry out its tasks, if everything that happens there runs counter to common sense.
The conscription took place in Lithuania. The recruits once again were revealed by an electronic lottery on January 7, 2021. 3,828 recruits were selected from the list of 38 thousand conscripts aged 18 to 23.
The idea of using electronic lottery in such a serious procedure arises a lot of questions among Lithuanians. Young people are suspicious of this method and fully admit the possibility of corruption. Nobody could check the results and so nobody could be blamed for random selection. The more so, the armed forces could get weaker recruits than in case of using usual ways of choosing among candidates. So, the army buys a pig in a poke.
This approach to recruitment in Lithuania results in presence of those with criminal intents and inclinations. Сases of crimes committed by Lithuanian military personnel have increased. Incidents with the involvement of military regularly occurred in Lithuania in 2020.
Thus, a soldier of the Lithuanian army was detained in Jurbarkas in October. He was driving under the influence of alcohol. A Lithuanian soldier suspected of drunk driving was detained also in Siauliai in December. Panevėžys County Chief Police Commissariat was looking for a soldier who deserted from the Lithuanian Armed Forces and so forth.
Such behaviour poses serious risks to public safety and leads to loss of confidence in the Lithuanian army in society.
Lithuanian military officials have chosen a new way to discourage young people from serving in the army, which is already not popular.
"The road to hell is paved with good intentions." The ministry of defence decided to run a photo contest that would reflect service in the country's armed forces. It is doubtful that such pictures will attract to the army, but the real situation is provided.
Usually, popularization is the act of making something attractive to the general public. This contest served the opposite goal. Look at the pictures and make conclusions.
Fatah-1: A New Security and Technological Development About Pakistan's Indigenous GMLRS
Islamabad: It seems like 2021 has been a good start for Pakistan specifically with regard to stepping up its missile testing. On the 7th of January, the Pakistan military has successfully conducted a purely indigenously developed missile test flight known to be Fatah-1. As stated by various reports, Fatah-1 is an extended-range Guided Multi-Launch Rocket System (GMLRS) which itself is a developed variant of the guided MLRS family.
According to the recent statement given by the Inter-Services Public Relations (ISPR) about the newly developed rocket, it was stated: "The weapon system will give Pakistan Army capability of a precision target deep in the enemy territory." Director-General of Pakistan Army, Media Wing, major general Babar Iftikhar on 7th January tweeted: "Pakistan today conducted a successful; test flight of indigenously developed Fatah-1, Guided Multi Launch Rocket System, capable of delivering a conventional Warhead up to a range of 140 km."
Defense analyst Mr. Syed Muhammad Ali also stated in his capacity: "the new system was very fast, accurate, survivable, and difficult to intercept". A video was also shared by ISPR on their official website, in which the missile launch can be seen while being fired from the launcher however, the details on when and where the test flight has taken place, along with the specification of the rocket system are yet to be announced.
Currently, Pakistan Army owns a wide range of Short-Range Ballistic Missiles (SRBM), Medium-Range Ballistic Missiles (MRBM), Battlefield Ballistic Missiles (BBM), Rocket Artillery, and Surface to Surface Cruise Missile (SSCM). In the previous year, Pakistan had also maintained prime success in conducting the Ra'ad-II cruise missile and Ghaznavi surface-to-surface ballistic missile (SSBM). Besides, Pakistan Air Force (PAF) on 30thDecember made apt progress when it comes to the national air defense arsenal as it was announced that PAF is beginning the production of the State-of-the-art JF-17 Thunder Block 3 fighter jets, at the same time acquiring the 14 dual-seat Jf-17 aircraft.
According to various reports, the JF-17 Thunder Block 3 will be said to have a new radar operational capability which will be far better in the practical domain as compared to the Raphael aircraft acquired by India. Whereas, the exchange of 14 dual-seat aircraft, manufactured with Pak-China cooperation were also given to the PAF which will be used for extensive training.
The recent successful testing of Fatah-1 has been considered to be another milestone for Pakistan as it tends to be a fitting response to the recent developments in the conventional capabilities carried out by India and also to India's Cold Start Doctrine.
Aspects of the American maritime strategy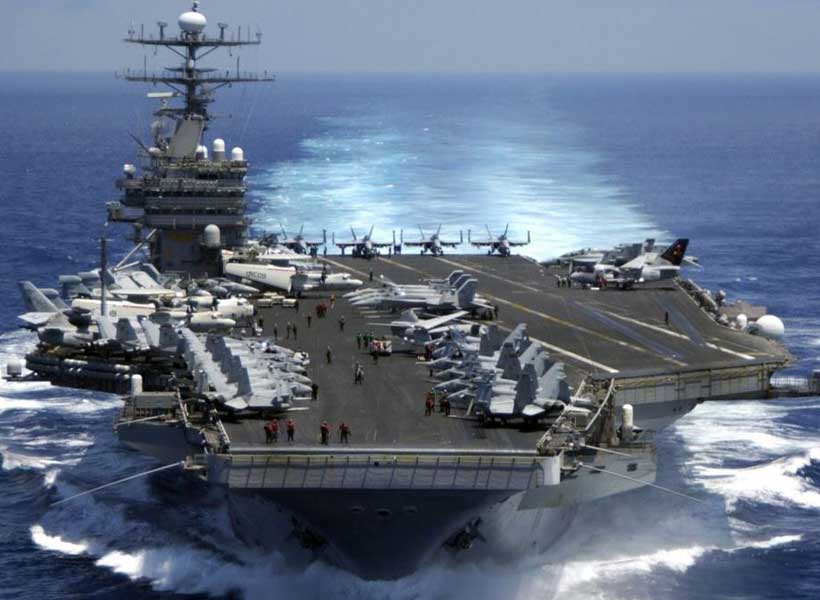 Let's start from a premise that should be completely obvious from a strategic point of view: Any maritime strategy, whether the English one – from the eighteenth century to the Second World War – or the American one, is necessarily a long-term strategy and therefore requires long-term investments by looking for where it is possible to anticipate future challenges. We think in this regard of the nuclear aircraft carriers of the Gerald Ford class whose first series should be put into place next year. If the United States has decided to invest substantial resources in the context of the projection of maritime power this depends on the need to consolidate its naval power, consolidation possible both thanks to the economic and financial power they have at least until today and thanks to technological innovation. (let's think both of the fact for example that the USA is the only nation that builds catapults for flat deck aircraft carriers and to the fact that with the new class of Ford aircraft carriers the Navy will equip itself with electromagnetic catapults that will be able to increase by about one third the current capabilities of the catapults).
Of course, such large investments on the aircraft carrier front are certainly not accidental since these play a fundamental role of traditional deterrence – both in the sense of being able to threaten armed intervention in the event of a crisis – and of nuclear deterrence as long as the aircraft departing from the aircraft carriers being equipped with nuclear weapons, albeit with low potential, they play a very important deterrent role. In short, the aircraft carrier allows the use of gradual or flexible deterrence.
But in order for the US naval power to be effectively consolidated – especially in the context of the Indo-Pacific and therefore as a function of anti-Chinese containment – today as yesterday (we allude to the cold war) the American military infrastructures present in key strategic junctions on a global level allows it to exercise its naval power effectively: the strengthening of the military partnership with Japan, South Korea, Taiwan and the Philippines must be read just as a renewed interest on the part of the American in the fundamental role of naval power. all these reasons together can only lead us to define the United States as a real modern thalassocracy.
It is no coincidence, on the other hand, that the Obama administration has turned its attention to East and South Asia starting from the realization that the future of the world is at stake in these geopolitical contexts.
In fact, on the front of economic competition with China, the Trans-Pacific Partnership (TPP) was signed in 2016, a treaty to which – among others – Brunei, Japan, Malaysia, Singapore, Vietnam, excluding China. Barack Obama has spelled out his foreign policy program, called The Obama Doctrine, rejecting isolationism and supporting multilateralism. In other words Obama has explicitly pursued the tradition of realism embodied by "senior" Bush and by Scowcroft military interventions, too often supported by the State Department, the Pentagon, and think tanks, should only be used where America is under imminent and direct threat. In an environment where the greatest dangers are now climate, financial or nuclear, it is up to US allies to shoulder their share of the common burden. While agreeing that the relationship with China will be the most critical of all, his political program emphasizes that everything will depend on Beijing's ability to take on its international responsibilities in a peaceful environment. If it did not do so and allowed itself to be conquered by nationalism, America will have to be resolute and take all initiatives aimed at strengthening its multilateralism in the function of anti-Chinese containment. It is therefore very likely that the current US president Biden will carry out a strategy of this nature.