Is Iran Testing Trump With Little Attacks in Iraq, Saudi Arabia, and the Persian Gulf?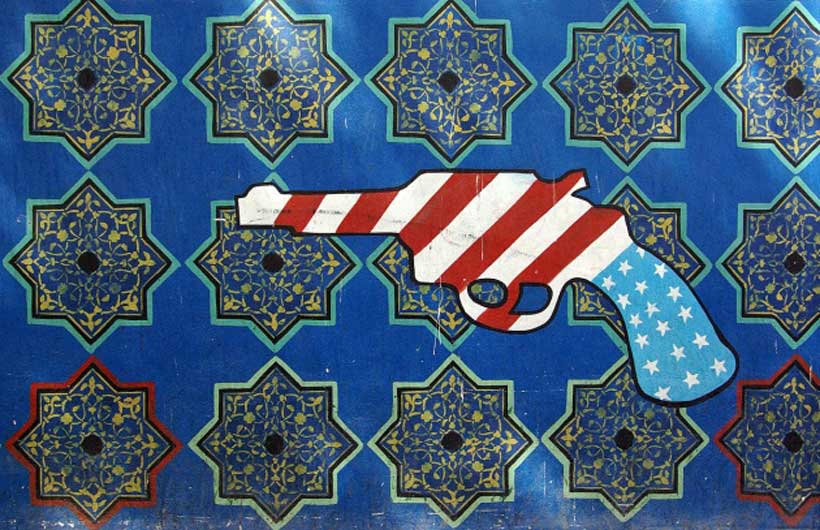 Authors: Anne Speckhard, Ardian Shajkovci
The sound of an explosion echoed through the Green Zone on Sunday night around 9:00 p.m., a reminder that this most secure part of the Iraqi capital is not, in fact, all that safe. The projectile appears to have been aimed at the United States embassy and, after the blast, embassy sirens went off, accompanied by repeated warnings blaring on loudspeakers instructing everyone to take immediate cover.
Within the hour the missile was reported to have been fired from the Amana bridge in Baghdad, missing its likely intended target and landing in an empty field near the Tomb of the Unknown Soldier, with no casualties reported.
But for a brief and highly fraught moment alarms were going off in Washington, as well, where the much-publicized threat of Iranian "proxy" attacks on U.S. interests and personnel, and the American response positioning bombers and aircraft carriers, have conjured the specter of a new Middle Eastern war. One breaking news service breathlessly reported National Security Adviser John Bolton "just seen arriving at the White House amid rocket attack possibly aimed at the U.S. Embassy in Baghdad, Iraq."
President Trump, meanwhile, tweeted: "If Iran wants to fight, that will be the official end of Iran. Never threaten the United States again!" It is not clear if he was responding to the rocket, a Katyusha that might have been fired by any number of players in Iraq, or to threatening rhetoric by some Iranian officials, or both.
In any case, non-essential American personnel at the embassy had already been ordered to depart days earlier, many moving to posts in nearby countries to continue their work, and the U.S. embassy was already expecting a possible attack.
Our team of researchers for the International Center for the Study of Violent Extremism (ICSVE) landed in Baghdad on May 14, 2019, the day before the U.S. State Department issued the security alert to the "non-essentials" in Baghdad and Erbil, recommending they "depart Iraq by commercial transportation as soon as possible, avoid U.S. facilities within Iraq, monitor local media for updates, review personal security plans, remain aware of surroundings."
An earlier security alert on May 12 advised all U.S. citizens of heightened tensions in Iraq and the requirement to remain vigilant. It recommended not traveling to Iraq, avoiding places known as U.S. citizen gathering points, keeping a low profile and, once again, being aware of your surroundings.
For those of use who have been visiting Iraq since 2006, this seems at once familiar and strange. Is the threat greater now than it was when the U.S. embassy was housed in Saddam's former palace, and frequently underwent mortar fire? In those days none of the 5,000 embassy personnel were ordered home.
Despite President Trump saying he does not want war, does this action signal that something more than just mortar fire is about to come?
A former senior diplomat who served in Iraq following the 2003 invasion warned that if the U.S. or Israel had decided to launch air strikes on Iran, emptying the embassy might be a smart move. Iran could strike back at a close and convenient target—the U.S. Embassy in Baghdad—and its ballistic missiles would be much more dangerous and difficult to withstand than mortars or Katyushas.
According to a senior official in the Iraqi Counter Terrorism Services (CTS) the rocket Sunday night was launched by the Iranian-backed Kataib Hezbollah. If it came on Iranian orders, the lone, ineffectual projectile may have been intended as a pin-prick provocation testing reactions without triggering full-fledged war. Other recent incidents—a drone attack on a Saudi pipeline; minor explosions on Saudi and other oil tankers—could fall into the same category.
Iraq, liberated from the tyranny of Saddam Hussein by the U.S.-led invasion of 2003, has come under increasing Iranian influence ever since, and the Iran-backed militias played a key role fighting the so-called Islamic State after the national army virtually imploded in 2014. They have since become a major element in the Iraqi defense apparatus, even though some 5,000 U.S. military personnel are on the ground training and working with other elements of the Iraqi military.
The threat inside Iraq to U.S. personnel was revealed in part to Iraqi leaders during Secretary of State Mike Pompeo's surprise visit here on May 7.
The secretary is reported to have told Iraqi officials that U.S. intelligence detected that Iranian-backed militias moving missiles near bases housing American forces. Reuters reported that, according to a senior Iraqi official privy to the substance of the talks, Pompeo asked the Iraqi government to rein in the Shiite militias. Pompeo also expressed U.S. concern about these militias' increased presence and influence in Iraq and warned that the U.S. would use force to tackle the security threats if necessary, without first consulting Baghdad.
Iraq's pro-Iranian military factions have long been a concern for U.S. personnel deployed in the region. Harakat Hezbollah al-Nujaba, a radical Shiite militia in Iraq has, for example, long been cooperating with the Iranian Islamic Revolutionary Guard Corps (IRGC), a group that was just declared by the U.S. State Department as a terrorist organization.
The newly appointed IRGC leader, Hossein Salami, replied that his people are proud to be called terrorists by President Trump while also threatening the U.S. and Israel.
The Iraqi militia, Nujaba, also was added by the U.S. State Department to the U.S. list of global terrorist organizations on March 7 this year and its leader Akram Kaabi was sanctioned.
Nujaba has been demanding that U.S. troops leave Iraq for quite some time. On May 12, Nujaba's leaders proclaimed, "Confrontation with the United States will only stop once it is eliminated from the region, along with the Zionist entity," while also stating that Iraqi resistance factions are ready to target U.S. interests in Iraq.
The Iranian-backed Kataib Hezbollah militia, which our source says was behind the Sunday night rocket attack, warned in February 2018 that it might engage in armed confrontation with US forces in Iraq at any moment. According to one Iraqi source, the Kataib Hezbollah is one of the militias that recently placed missiles near U.S. military bases.
The New York Times reported the the U.S. government was picking up an increase in conversations between the Revolutionary Guards and foreign militias discussing attacks on American troops and diplomats in Iraq.
The New York Times also reported that American officials cited intelligence from aerial photographs of fully assembled missiles on small boats in the Persian Gulf as cause for the U.S. administration to escalate its warnings about a threat from Iran. This created concerns that the Islamic Revolutionary Guards Corps would fire them at United States naval ships or American commercial ships.
An Iraqi source confirmed on May 18 that ExxonMobil was evacuating its personnel of 30 to 50 employees from Basra, Iraq, and that the Bahrain embassy had also evacuated its employees from both Iraq and Iran. And U.S. embassies disseminated a warning from the Federal Aviation Agency that U.S. commercial airliners flying over the waters of the Persian Gulf risk being misidentified and by implication shot down amid rising tensions between the U.S. and Iran.
A potential conflict much larger than Iranian-backed Shia militias throwing mortar fire at the now fortress-like U.S. Embassy appears to be brewing amid credible intelligence coupled with heated anti-American rhetoric.
Yet, security threats to U.S. personnel serving in Iraq are nothing out of the ordinary and date back to the 2003 U.S. invasion. At the height of its activities, the U.S. Embassy in Baghdad had thousands of personnel, including contractors. They regularly suffered all sorts of threats from IED attacks when they ventured out on the road, RPG fire when they used helicopters, snipers when they were out in public view and intermittent but regular mortar fire that rained down on the temporary trailers that served as housing near the old Saddam palace where they worked. One mortar penetrated a window to the bathroom of the Deputy U.S. Ambassador's office, situated inside the palace, destroying the brick wall around the window. It was later bricked up completely. The walkway from the trailers to the palace was mortared so often and so hard that it was nicknamed "death alley" by embassy personnel serving there.
While embassy personnel received danger and hardship pay, none were ordered home during those years, and danger was considered a part of the assignment. IED's and mortars occasionally killed embassy personnel, but that did not stop the mission.
At present, the U.S. Embassy Baghdad is housed in a complex on a closed street that only badged officials can enter. The grounds are heavily walled walled and difficult to enter and inside, the buildings appear strongly built to withstand assault.
In Erbil, in Iraqi Kurdistan, which also fell under the non-essential personnel evacuation order, a restaurant nearby was attacked by a car bomb in 2015, killing three non-Americans. But, while less robustly built, the consulate also is behind a concrete walled-off security space.
U.S. Embassy diplomatic personnel posted in both Baghdad and Erbil infrequently leave their fortresses and when they do travel around Iraq, their security requirements require using armored cars, wearing bullet proof vests and flack helmets and traveling with armed security guards, sometimes with chase and lead cars in a convoy.
Likewise, U.S. Embassy Baghdad and the consulate in Erbil are not family postings—diplomatic personnel serve for one or two years, leaving their family members behind.
The new embassy building, not far from the old one, was planned during the time of frequent attacks and was undoubtedly built to withstand mortar storms. Long and short-range ballistic missiles however constitute a whole different threat and it's not publicly known if the new embassy has bomb-hardened resistant bunkers to protect embassy personnel.
Whether U.S. embassy non-essential personnel will return to post anytime soon remains to be seen, and given the dangers such personnel have faced in the past and the fortress in which they currently serve, why they were really ordered home is also still an unanswered question. With ships coming to the region and troops readying for potential travel, serious troubles may well be on the horizon.
While the saber rattling on both sides continues, Baghdad has also made clear that it doesn't want to become the battlefield.
Author's note: first published in the Daily Beast
Public decency law puts Saudi reforms in perspective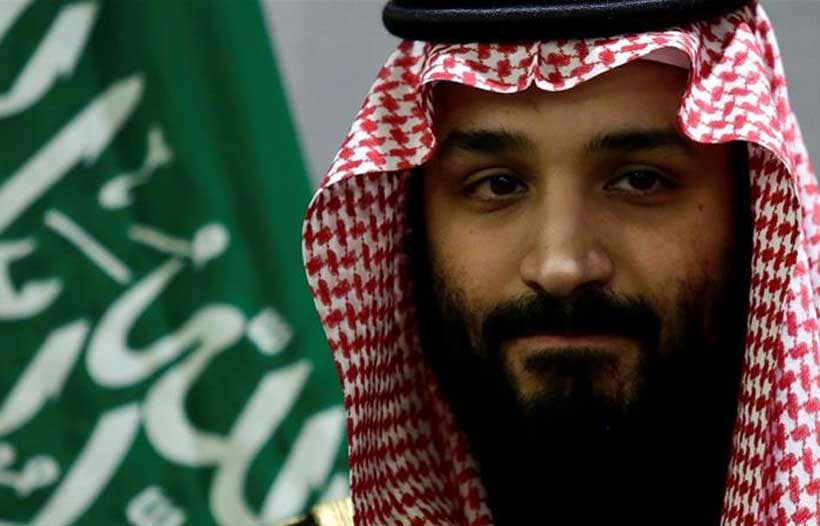 A newly adopted Saudi law on public decency helps define Crown Prince Mohammed bin Salman's vague notion of 'moderate Islam.'
It also lays bare the pitfalls of his social reforms as well as his preference for hyper-nationalism rather than religion as the legitimizing ideology of his rule and his quest for control of every aspect of Saudi life.
In an indication that Prince Mohammed is walking a fine line, Saudi media reported that the government was still weighing how to implement the law almost two months after it was adopted.
"This (law) is an effort to balance the pressure from conservative elements of society that accuse the (government) of allowing things to go 'out of control'. Effecting social change is an art form — you want to push as fast as possible without provoking a counter reaction. Not easy!" Ali Shihabi, founder of Arabia Foundation, a Washington-based, pro-Saudi think-tank, told Agence France-Presse.
The law comes on the back of a series of reforms in recent years that were designed to facilitate Prince Mohammed's plans to streamline and diversify the Saudi economy and project the crown prince as a reformer.
The reforms included the lifting of a ban on women's driving, relaxation of gender segregation, enhancement of women's professional opportunities, the introduction of modern forms of entertainment and the curbing of the powers of the kingdom's feared religious police.
Prince Mohammed also vowed to revert the inward-looking, ultra-conservative kingdom to a form of moderate Islam he claimed existed prior to the 1979 Iranian revolution.
Ultimately, Prince Mohammed's short-lived reformist image was severely tarnished by the kingdom's devastating war in Yemen; the brutal killing of journalist Jamal Khashoggi; the mass arrest of clerics, activists, journalists and academics; his failure to lift the kingdom's male guardianship system; and the mushrooming number of people fleeing the kingdom, including dissidents as well as women seeking to escape repressive and abusive families.
Sparking ridicule on social media, the new law defines limits of Prince Mohammed's social reforms and creates one more anchor for his repression of any form of dissent.
The law bans men's shorts except for on beaches and in sports clubs. It also bans garments with questionable prints that like shorts "offend public tastes." It forbids the taking of pictures or use of phrases that might offend public decency as well as graffiti that could be interpreted as "harmful."
The bans packages public decency as representing Saudi "values and principles" in a nod towards Prince Mohammed's promotion of a hyper-nationalist Saudi identity.
Yet, various of its restrictions are more in line with the kingdom's long-standing austere interpretation of Islam while others reinforce the crown prince's repression of anything that does not amount to an endorsement of his rule or policies.
The restrictions on clothing and this month's closure on opening night of the kingdom's first-ever alcohol-free 'Halal' disco constitute an apparent effort to cater to ultra-conservatives who oppose liberalisation of gender segregation and public religious rituals such as the muted lifting of rules that force businesses to close during prayers times.
The reforms, while significant in and of themselves, stop short of dismantling what politics scholar Brandon Ives terms 'religious institutionalism' or the intertwining of religion and state through a "plethora of institutions, policies, and legal codes."
Religious institutionalism complicates Prince Mohammed's attempt to replace religious legitimization of his rule with hyper-nationalism because of its success in fusing religion with Saudi culture.
"Religion and culture are now so intertwined in what it means to be Saudi that it is hard to separate the two," said Eman Alhussein, author of a just published European Council of Foreign Relations report on Saudi hyper-nationalism.
As a result, some nationalists have joined religious conservatives in calling for limitations on what is deemed acceptable entertainment and media content.
Ms. Alhussein noted that some online critics were cautioning that the promotion of hyper-nationalism stripped Saudis of their values in a manner that weakens their loyalty to the regime.
"Nationalism in this increasingly strident form could eventually become a Trojan horse that undermines the state," Ms. Alhussein warned.
Nationalism's double edge is enhanced, Ms. Alhussein went on to argue, by the undermining of the buffer function of the kingdom's traditional religious establishment. "The state will now be more accountable for its credibility, and potentially much more exposed," she said.
Prince Mohammed's refusal to tackle religious institutionalism impacts not only his attempts at consolidation of his power but also his effort to project the kingdom as an enlightened 21st century state.
The crown prince, in a bid to alter the kingdom's image and cut expenditure, has significantly reduced spending on a decades-long, US$100 billion campaign to globally promote anti-Shiite, anti-Iranian strands of ultra-conservative Sunni Islam.
Prince Mohammed has at the same time ordered state-controlled vehicles that once promoted religious ultra-conservativism to preach tolerance, mutual respect and inter-faith dialogue instead.
Mr. Ives' analysis suggests, however, that the kingdom's U-turn is unlikely to lead to a clean break with support abroad of ultra-conservatism without the dismantling of religious institutionalism.
He argues that the domestic pressure that persuades states such as Saudi Arabia and Iran to support co-religionist rebel groups beyond their borders is generated not by religious affinity but by religious institutionalism that creates a political role for religious forces.
Mr. Ives' arguments appear to be borne out by continued Saudi support for Islamist militants in Balochistan, the Pakistani province that borders on Iran, as well as Algeria and Libya and propagation of non-violent expressions of an apolitical, quietist, and loyalist interpretation of Islam in countries like Kazakhstan.
Saudi Arabia's new public decency law in effect highlights the limitations of Prince Mohammed's reforms.
In a private conversation last year with the Archbishop of Canterbury during a visit to Britain, Prince Mohammed reportedly put some flesh on the skeleton of his vision of moderate Islam.
When urged by the archbishop to allow non-Muslims to open places of worship in the kingdom, Prince Mohammed responded: "I could never allow that. This is the holy site of Islam, and it should stay as such."
Why should China fully support Iran in Persian Gulf tensions?
According to many international thinkers creating tensions in the Persian Gulf region by the U.S. also aims at containing China and limiting Beijing's access to energy resources of the region which is driving engine of Chinese economy.
China was one of the oil exporter countries in 70s and 80s, but following its economic growth it has turned into an oil importing country since 1993 and due to continuation of its economic growth now the country is heavily dependent on importing of oil from other countries. Nowadays the country is the second energy consuming and third oil importing country in the world. Despite the Beijing's efforts to provide its energy security by diversifying its energy sources during the past years, the country is still heavily dependent on energy import.
Thanks to its efforts and hardworking people China left its global economic rivals behind and became the second biggest economy of the world after the United States. It seems that due to its plans and initiatives Beijing is also managing to leave behind the U.S. in near future and become the world's biggest economy. The White House has kept an eye the China's development and its plans and initiatives. The U.S. has never been negligent in monitoring China's achievements and ambitions.
By changing its approaches and positive interaction with rest of the world Since 1970s, China has promoted its global position to the second biggest economy of the world while before it the country was among the third world countries. The U.S.'s efforts to contain China has become more serious since the beginning of the 21st century. Since Donald Trump took office the level of conflicts between China and the U.S. has climbed up from economic and trade level and is entering into political and security level. Now, Increase of Chinese power and global influence is a major challenge for the White House. In the first step president Trump waged wagged a trade and economic war against Beijing and in the next stage Trump is going to restrict China's influence globally particularly among the U.S. allies.
To contain China, the U.S. has resorted to many strategies and tactics such as destabilizing west borders of China in Afghanistan and Pakistan and trying to spread to central Asia aiming at thwarting Chinese 'One road-One belt' initiative that many experts believe that success of this project will let China to determine the word trade orders in the future.
Trying to intensify territorial disputes between China and its neighbors besides its trade war against Beijing are among another U.S. tactics to contain China.
Statistics from www.worldstopexports.com website indicates that China imports its needed crude oil from the following countries:
1. Russia: US$37.9 billion (15.8% of China's total imported crude)
2. Saudi Arabia: $29.7 billion (12.4%)
3. Angola: $24.9 billion (10.4%)
4. Iraq: $22.4 billion (9.4%)
5. Oman: $17.3 billion (7.2%)
6. Brazil: $16.2 billion (6.8%)
7. Iran: $15 billion (6.3%)
8. Kuwait: $11.9 billion (5%)
9. Venezuela: $7 billion (2.9%)
10. United States: $6.8 billion (2.8%)
11. United Arab Emirates: $6.7 billion (2.8%)
12. Congo: $6.4 billion (2.7%)
13. Colombia: $5 billion (2.1%)
14. Malaysia: $4.8 billion (2%)
15. Libya: $4.7 billion (2%)
Crude oil import is driving engine of Chinese economy so any threats to energy security of China will inflict a heavy blow to the country's economic growth and can help U.S. to win trade war against Beijing and contain it.
Above mentioned statistics show that some 43% of the crude oil that China imports goes from Persian Gulf and 4.6% goes from Libya and Venezuela that the U.S. destructive polices has already created a chaotic situation in two countries.
Many experts believe that the U.S. withdrawal from Iran's nuclear deal known as the JCPOA under false pretexts not only aims at pressurizing Iran but also it is a way to pressurize China to compromise in the trade war that Washington has waged against it. Any conflict and tension in the Persian Gulf region which China's economy is heavily dependent on means a great blow to the country's economy, therefore many suspicious incidents and tensions created by Washington and its proxies in Persian Gulf region like attacking oil tankers can be interpreted as the White House's measures to contain China in order to guarantee the U.S. hegemony and influence for the next decades.
Commenting on possible relation between recent developments in Persian Gulf and its effects on China's economy, Dr. Osman Faruk Logoglu a senior member of Tukey's CHP and former diplomat says," With its provocative actions and sanctions, Washington not only aims to buttress its support for Israel and its Arab allies by punishing Iran but at the same time also intends to deny Chinese access to Iranian oil. The fear of and rivalry with China is today one of the primary drivers of American foreign policy. Interruption of the oil flow in the Gulf is one way to directly hurt Chinese interests. The Trump administration is, therefore, playing with fire in Iran and a potential conflagration with China."
A senior Iranian analyst Sadeq Maleki also believes, "The rising tensions between the United States and Iran are mainly caused by Tehran's independence policy and Washington's intolerance toward this fact. However, such independence is considered as an exceptional opportunity for the Europeans and other states, especially China, that need to supply their energy from Iran and the Persian Gulf region. A big part of Washington's policy of fomenting tensions against Tehran and making the Persian Gulf region more volatile comes in line with the White House's plan to contain China. Iran's resistance to the U.S.' pressure is in fact shaping an equation, in which the Islamic Republic indirectly contributes to the interests of China and even Europe. So, China and Europe are highly expected to help Iran in this regard. In a long-term strategic perspective, the U.S.' long distance from the Middle East, the dangers of insecurity in the Persian Gulf region, and the proximity of Europe and China to the region, heighten the need for greater coordination between Iran, China and Europe in countering the U.S.' aggressive attitudes."
Zeynep Oktav, an international relation Professor at Istanbul Medeniyet University also sees a close relation between U.S. created tensions in the Persian Gulf and containment of China. She said, "I believe there's a close relation as Washington wants to dominate the Middle East with its efforts to exclude China from the region. In this context containing Iran is of crucial importance as China buys Iranian crude oil. China currently seems to change its previous policies of balancing Iran and USA. Beijing applies latest sanctions on Iran, however, it opposes any possibility of American military attack on Iran. In my opinion, USA challenges China by threatening Iran in the Middle East, the issue is not about Iran, it's about China."
Even some experts who don't believe in close relation between the ongoing U.S. created tensions in Persian Gulf and containment of China by the U.S. don't reject the possibility totally and say the relation is indirect not direct.
Prof. Larry Catá Backer of Pennsylvania State University says, "Relation between Persian Gulf tensions and U.S.-China negotiations may reflect post facto efforts to exploit serendipitous perceive opportunity; it is much less likely to represent the execution of some sort of strategic plan."
Prof. Nader Entessar, a Professor Emeritus in the Department of Political Science and Criminal Justice at the University of South Alabama believes that if there is any relationship between the tensions in the Persian Gulf and containment of China, it is not direct.
From our partner Tehran Times
Istanbul, the Mayoral Election Rerun: A Turning Point for Democracy?
Despite state-sponsored and private efforts to influence the outcome of Turkey's mayoral elections on March 31 either directly or indirectly, President Recep Tayyip Erdogan and his Justice and Development Party (AKP) suffered major losses. Of particular note is the mayoral election in Istanbul where AKP member and former Prime Minister Binali Yildirim lost to Republican People's Party (CHP) candidate Ekrem Imamoglu, someone who was not especially popular or well-known. He resembles the last person, who effectively challenged the AKP in general election: Selahattin Demirtas, the charismatic co-leader of the Peoples' Democratic Party (HDP) who has been jailed since 2016.
The outcome of the mayoral election in Istanbul reflects poorly on the president's ability to ensure that a member of his own party remains in power in the city where Erdogan himself was elected as mayor in 1994, although with the lowest percentage(25.19%) in Istanbul election history. Since then, Erdogan has not lost even one election—be it for mayor or some other political position—despite widespread claims of corruption involving Erdogan and the AKP.
Imamoglu prevailed in the election against his AKP opponent because he was seen by many diverse people as the antithesis of Erdogan and the AKP. Istanbul voters apparently saw Imamoglu as a champion of their desire for a peaceful country and someone who could stop the ruling party's pervasive hateful and divisive discourse and policies, its human rights violations, and its embrace of kleptocracy and kakistocracy, at least in Istanbul. Erdogan, of course, was not happy with Imamoglu's popularity and acted as if he, too, was running against Imamoglu. Erdogan wanted his close companion, Yildirim, to win the mayoral election and resorted his usual strategy of declaring his critics terrorists. Through state-controlled media, Erdogan implied that anyone voted for his candidate, Yildirim, was voting in support of Turkey and that anyone who voted for Yildirim's opponent, Imamoglu, supported terrorists and were enemies of state. Yildirim's (and by extension Erdogan's) campaign slogan was "the survival of Turkey."The message was that for Turkey to continue to exist, the residents of Istanbul should support the ruling party, the AKP. In other words, if the ruling party is defeated, Turkey will no longer exist. The campaign slogan and the policies of the AKP received consistent support from the leader of the ultranationalist Nationalist Movement Party (MHP), Devlet Bahceli. The efforts of Erdogan and Bahceli, however, failed miserably. The winner on March 31 was Mr. Imamoglu, leaving Erdogan and Bahceli shocked at the outcome.
The election defeat was not something that Erdogan could swallow, and he made his displeasure known. The Supreme Election Council (YSK) subsequently ruled that the mayoral election in Istanbul would be repeated on June 23. Erdogan realized that his strategy did not work this time. He also realized the importance of Kurdish voters in Turkey and that these Kurdish citizens would be the ones to determine the winner of the mayoral election in Istanbul.
Armed with these insights, Erdogan changed his campaign strategy to one that was built on gaining the votes of Turkey's Kurdish citizens. Gone from the playbook was ethnic discrimination and the indiscriminate labeling of opponents of the ruling party as terrorists. The strategy, however, would be an uphill battle. Turkey's Kurdish citizens have not forgotten the government's harsh policies in the name of fighting terrorism, such as destroying houses in several Kurdish populated cities in the southeastern region of Turkey. When he developed his new campaign strategy, Erdogan most likely underestimate the power of the Kurdish vote. As the jailed HDP co-leader Demirtas warned, "Those who see Kurds as 'simpletons who are very easy to deceive' have always been mistaken, they will continue being mistaken." He encouraged Kurdish citizens to go to the ballot boxes to say no to fascism and to defend their rights. In other words, Demirtas was implying that the Kurdish population should vote but not to support the AKP, as the AKP is fascist.
Discourse on the issues occurred for the first time. For example, Yildirim used the word Kurdistan during one of his political rallies. Just before the March 31 election, however, Erdogan said, "In my country, there is no region called Kurdistan." In another example, the leader of the MHP, Bahceli, referred to the leader of the Kurdistan Workers' Party (PKK) as Ocalan. Bahceli previously had avoided calling the PKK leader by name, referring to him instead as "the chief of terrorists."
At the same time, the leader of PKK, Abdullah Ocalan, countered Demirtas' plea for Kurdish voters to vote in the mayoral election but not for the AKP, making an announcement through state news agency, Anadolu Agency(AA) in which he called on Turkey's most influential pro-Kurdish party, the HDP, to remain neutral and not support either candidate in the Istanbul election rerun on June 23. Meanwhile, Osman Ocalan, the PKK leader's brother, appeared on the state-run television network TRT Kurdi for an interview in which he supported his brother's message and criticized the CHP and its candidate.
The outcome of the election on June 23 most likely will be the same as it was on March 31. The Kurds, whose houses and neighborhoods have been destroyed by the security forces in the name of counterterrorism policies have not forgotten what happened at the hands of the ruling AKP. They also have not forgotten the Kobani incidents, where Kurds were left to die in front of ISIS. Further, some righteous citizens who have observed the victimization of hundreds of thousands of individuals and families, regardless of their ethnicity or color, by government decrees, will also not support Erdogan's candidate for mayor of Istanbul. They will choose the opposition candidate because they long for an end to the Erdogan regime's constitutional and human rights violations (Human Rights Watch, 2019; UN Report, 2018) in response to Kurds who dare to disagree with the ruling party.Istanbul's Kurdish voters will not forget Erdogan's disdain for the Kurds. The Kurds know that Kurds,too, are human. They will not forget Erdogan's overly political and pragmatist approach to human beings. Yesterday's terrorist is today's human, or vice versa, depending on the vote the ruling party needs.
If the Erdogan-supported candidate is again defeated, it is highly likely that the Istanbul mayoral election rerun will be a turning point for Turkish democracy—a turning back to Turkish democracy.
*Yusuf Gunay, Security Expert & Analyst, Cleveland, Ohio, US