World Bank to Strengthen Human Capital and Climate Resilience in Haiti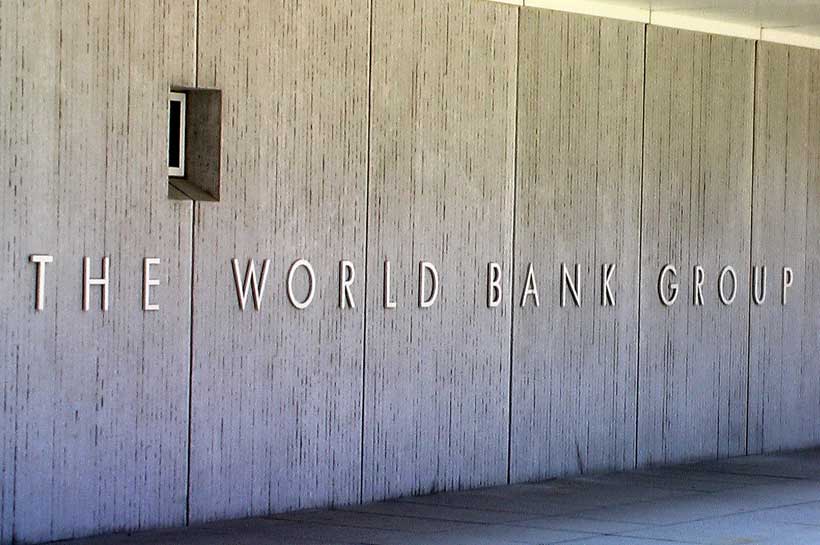 The World Bank's Board of Executive Directors approved today three projects for a total amount of US$162 million in grants to improve the quality of health and education services and strengthen climate resilience in Haiti.
"These three projects address key national priorities to build a better future for all Haitians," said Anabela Abreu, World Bank Haiti Country Director. "Access to quality healthcare and education are crucial to break the cycle of poverty and to build a stronger human capital so that Haitian children can reach their full potential. The Bank support will also help build climate resilience in the face of the growing threat of natural hazards by strengthening early warning systems and disaster preparedness in high climate risk areas."
Globally, Haiti ranks 112th on the World Bank Human Capital Index. A child born today in Haiti will be only 45 percent as productive when she grows up as she could be if she had enjoyed full health and education. Infant mortality in Haiti remains high with 59 death per 1,000 live births and maternal mortality has increased from an estimated 523 per 100,000 live births in 2005 to 646 per 100,000 live births in 2016. Only 40 percent of children are fully vaccinated, which has contributed to outbreaks of preventable diseases such as cholera, diphtheria, and measles.
Similarly, the education outcomes are not very promising. On average Haitian children attend 11.4 years of school by age 18, which is equivalent of 6.3 years of adjusted learning and is the lowest score in the region. In terms of disaster risks, Haiti is highly exposed to hurricanes, floods and earthquakes. Between 1976 and 2012, losses associated with hydro-meteorological events alone were equivalent to almost two percent of annual GDP on average. In 2016, Hurricane Matthew affected over two million people, resulting in over 500 deaths and displaced 175,000 people.
The "Strengthening Primary Health Care and Surveillance in Haiti" project will significantly enhance basic healthcare services for three million people, particularly for pregnant women and children in the South, North West, North-East, Center and Nippes departments. It will strengthen nationwide surveillance capacity and immunization for infectious diseases. The project will also improve the overall coordination among government and international partners in the health sector. The US$70 million project is financed by a US$55 million grant from International Development Association (IDA) and a US$15 million grant from the Global Financing Facility.
The second approved grant for the "Providing an Education of Quality in Haiti" project is to increase enrollment and improve the school learning condition in public and private primary schools in the Southern departments of Haiti. The project will particularly focus on closing the gender gaps in attendance and retention rates. The support is provided as an additional financing of US$57 million, including a US$39 million grant from IDA and a US$18 million grant from the Global Affairs Canada.
The third project "Strengthening Disaster Risk Management and Climate Resilience" will support the design of a national early warning system and improve emergency response and evacuation capacity of targeted municipalities in high climate risk-prone areas. It will also reinforce infrastructure such as schools and community centers to serve as emergency shelters, provide technical training, and support for strengthening the building codes. The project is financed by a US$35 million grant from IDA.
The International Development Association (IDA) is the World Bank institution that provides low-interest or interest-free grants and loans to the world's poorest countries to help them implement projects and programs that stimulate economic growth, contribute to the reduction of poverty and improve the living conditions of the poor.
Climate Crisis Cannot be Tackled Without Shift Away from Damaging Land Use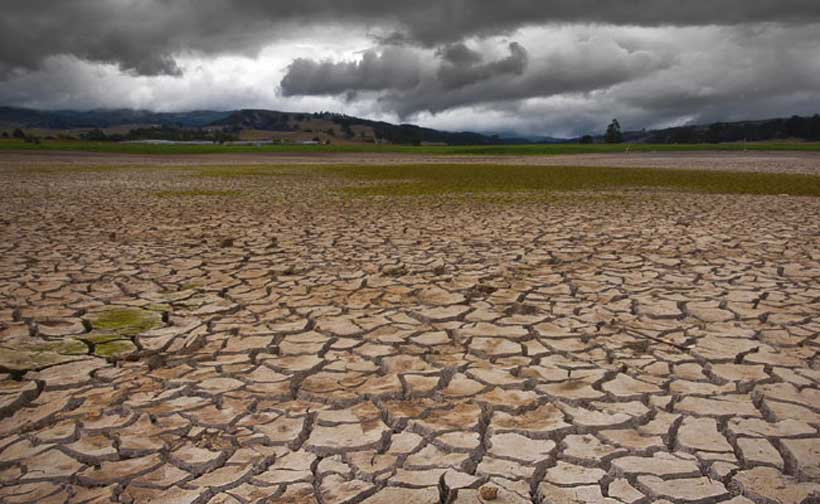 The way we currently use land is both a major contributor to climate change and placing unsustainable demands on the land systems on which humans and nature depend, according to an authoritative new report presented in Geneva today.
The Intergovernmental Panel on Climate Change's Special Report on Climate Change and Land, explores the relationship between climate, people and land in a warming world. It warns that climate change is placing additional stress on land, increasing degradation, biodiversity loss and food insecurity.
"Tackling climate change will take bold actions that go beyond addressing usual suspect issues of energy, transportation and tightening up emissions from a company's own operations. We must address food production and supply chains in a world with growing demand. Agriculture is a major driver for land conversion and degradation, and must be part of the solution if we're going to keep our climate stable and our planet viable," said Melissa D. Ho, Senior Vice President, Food & Freshwater at World Wildlife Fund. "How we approach the next decade will not only affect future climate scenarios, but will also impact the fate of food production itself — and our ability to feed the future billions — as there are inextricable links between global warming and agricultural productivity. We ignore the limits of nature at our peril."
Humans use approximately 72% of the global ice-free land surface, with land use contributing around 23% of total human-caused greenhouse gas emissions, primarily through deforestation and habitat conversion for agriculture. The removal of forests, conversion of peatlands, freshwater ecosystems, and other natural habitats releases carbon, while at the same time contributing to unprecedented biodiversity loss and land degradation. The food sector alone is responsible for 75% of deforestation worldwide, with the greatest pressure on forests taking place in the tropics. It is also a major driver of savannah and grassland conversion.
Climate change is already affecting the four pillars of food security — availability, access, utilization and stability — through increasing temperatures, changing precipitation patterns and greater frequency of some extreme events.
The report highlights the synergies and trade-offs inherent in our land choices. WWF considers an integrated suite of sustainable land management tools necessary to secure a climate safe future, while supporting food security and nature. Nature-based climate solutions should play a key role. For instance, mangroves help increase climate resilience, while providing a range of ecosystem services to local communities and supporting fish nurseries.
The science presented in the report further underlines that climate, people and nature are fundamentally linked. Efforts to mitigate climate change and halt nature loss must go hand in hand, and be fully integrated with climate adaptation and food security considerations.
Land-based mitigation options make up to a quarter of total mitigation proposed by countries in their country climate plans, submitted to the UN under the Paris Agreement.
Japan's Government Pension Investment Fund to Support ADB's Green Projects
The Asian Development Bank (ADB) and Japan's Government Pension Investment Fund (GPIF) recently formed a partnership to support green project financing through investments in ADB's green bonds.
"We are pleased to collaborate with GPIF on this important initiative that promotes environment-related investments in Asia and the Pacific and is closely aligned with ADB's development mandate," ADB President Mr. Takehiko Nakao said.
ADB issues green bonds to finance projects in the Asia and Pacific region that help its developing member countries mitigate greenhouse gas emissions and adapt to the consequences of climate change. ADB issued its first green bond in 2015. It has since issued more than $6 billion equivalent green bonds in various currencies. ADB green bonds provide opportunities for institutional investors, including pension funds and asset managers, to achieve their green mandate.
The green bond investment will help GPIF fulfill its stewardship responsibilities for environment, social, and governance (ESG) investments. GPIF, the largest pension fund in the world in terms of assets under management, can support ADB's green bond program in a substantial way.
"GPIF requires all asset managers to integrate ESG into their investment analysis and decision-making. We regard the purchase of Green, Social, and Sustainability Bonds as one of the direct methods of ESG integration in the fixed income investment. GPIF is committed to promote ESG integration through our investment chain in order to ensure the sustainable performance of the pension reserve fund for all generations," GPIF Executive Managing Director and Chief Investment Officer Mr. Hiro Mizuno said.
Global CO2 emissions have been increasing since 2018; and Asia produces about 40% of global emissions. "Driven by continuous economic growth, accelerating urbanization, and expanding middle classes, Asia accounts for the majority of rising energy needs worldwide. It is, therefore, essential that the region plays a proactive part in global efforts to reduce emissions from houses and offices, industry, and transport," ADB Vice-President for Finance and Risk Management Ms. Ingrid van Wees said.
ADB will scale up its support for climate change adaptation and maintain its assistance for mitigation through clean energy and energy efficiency projects and sustainable transport. Under Strategy 2030, ADB will ensure that 75% of the number of its committed operations will be supporting climate change mitigation and adaptation by 2030. Climate finance from ADB's own resources will reach $80 billion for 2019–2030.
Ethiopia plants over 350 million trees in a day, setting new world record
In a record-breaking day this week, at the Gulele Botanical Garden in Addis Ababa, Ethiopia launched an historic tree planting campaign. Over 350 million trees were planted in an ambitious move to counter the effects of deforestation and climate change.
The event is part of Ethiopian Prime Minister Abiy Ahmed's Green Legacy Initiative. It aimed at planting 200 million trees in a single day in 1,000 sites across the country.
Prime Minister Ahmed congratulated the country for not only meeting its collective Green Legacy goal but also exceeding it.
Ethiopia's Minister of Innovation and Technology Getahun Mekuria was quoted saying that more than 350 million trees were planted in 12 hours, breaking the world record held by India since 2016, for the most trees planted in one day and which stood at 50 million trees.
The tree planting event was attended by a representative of the UN Environment Programme's Liaison Office to Africa Union Commission, UN Economic Commission for Africa and representative to Ethiopia, and whose support for this ambitious action was crucial, as well as other United Nations Agencies and various international organizations.
The initiative aims to tackle the effects of deforestation and climate change in the country. The United Nations estimates that Ethiopia's forest coverage has declined drastically to a low of just 4 per cent in the 2000s from 35 per cent a century earlier.
"Afforestation is the most effective climate change solution to date and with the new record set by Ethiopia, other African nations should move with speed and challenge the status quo," said Juliette Biao Koudenoukpo, Director of UN Environment's Africa Office.
"Africa has what it takes to spearhead this global push and as the most affected and vulnerable continent, climate change mitigation must be the topmost priority in the coming days. We at UN Environment are taking the lead in helping to build capacity for nations and people to apply themselves to afforestation and climate change mitigation strategies," she added.
Trees provide many ecosystem services and environmental benefits for the planet as a whole. As they grow, they absorb and store carbon dioxide—a major driver of global heating. In a scientific paper published in the Science magazine, researchers estimate that a worldwide tree planting programme could remove two thirds of all the emissions that have been pumped into the atmosphere as a result of human activities.
Researchers found that tree restoration was among the most effective strategies for climate change mitigation. They show that the global potential tree coverage stands at 4.4 billion hectares of canopy under the current climate. Planting trees is therefore considered the biggest and cheapest way to tackle the climate crisis.
Many African countries have recently engaged in massive tree planting campaigns including Kenya who has recently, with support from the UN Environment Programme, launched the "Greening Kenya Initiative" to reverse the declining forest cover.
UN Environment Programme is working with countries across the continent to replicate such initiatives to stop deforestation and increase forest cover. This is crucial in honoring African countries' commitments to mitigate climate change and contribute to the achievement of the UN Decade on Ecosystem Restoration.