World Bank to Strengthen Human Capital and Climate Resilience in Haiti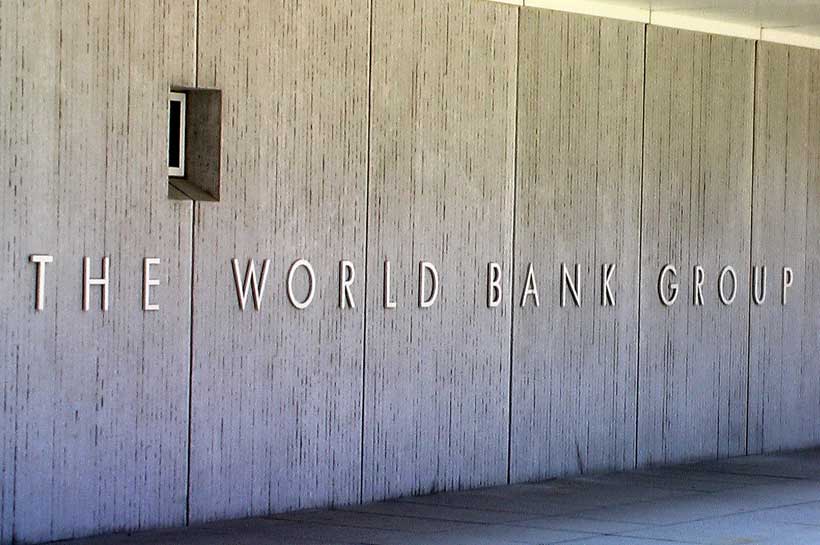 The World Bank's Board of Executive Directors approved today three projects for a total amount of US$162 million in grants to improve the quality of health and education services and strengthen climate resilience in Haiti.
"These three projects address key national priorities to build a better future for all Haitians," said Anabela Abreu, World Bank Haiti Country Director. "Access to quality healthcare and education are crucial to break the cycle of poverty and to build a stronger human capital so that Haitian children can reach their full potential. The Bank support will also help build climate resilience in the face of the growing threat of natural hazards by strengthening early warning systems and disaster preparedness in high climate risk areas."
Globally, Haiti ranks 112th on the World Bank Human Capital Index. A child born today in Haiti will be only 45 percent as productive when she grows up as she could be if she had enjoyed full health and education. Infant mortality in Haiti remains high with 59 death per 1,000 live births and maternal mortality has increased from an estimated 523 per 100,000 live births in 2005 to 646 per 100,000 live births in 2016. Only 40 percent of children are fully vaccinated, which has contributed to outbreaks of preventable diseases such as cholera, diphtheria, and measles.
Similarly, the education outcomes are not very promising. On average Haitian children attend 11.4 years of school by age 18, which is equivalent of 6.3 years of adjusted learning and is the lowest score in the region. In terms of disaster risks, Haiti is highly exposed to hurricanes, floods and earthquakes. Between 1976 and 2012, losses associated with hydro-meteorological events alone were equivalent to almost two percent of annual GDP on average. In 2016, Hurricane Matthew affected over two million people, resulting in over 500 deaths and displaced 175,000 people.
The "Strengthening Primary Health Care and Surveillance in Haiti" project will significantly enhance basic healthcare services for three million people, particularly for pregnant women and children in the South, North West, North-East, Center and Nippes departments. It will strengthen nationwide surveillance capacity and immunization for infectious diseases. The project will also improve the overall coordination among government and international partners in the health sector. The US$70 million project is financed by a US$55 million grant from International Development Association (IDA) and a US$15 million grant from the Global Financing Facility.
The second approved grant for the "Providing an Education of Quality in Haiti" project is to increase enrollment and improve the school learning condition in public and private primary schools in the Southern departments of Haiti. The project will particularly focus on closing the gender gaps in attendance and retention rates. The support is provided as an additional financing of US$57 million, including a US$39 million grant from IDA and a US$18 million grant from the Global Affairs Canada.
The third project "Strengthening Disaster Risk Management and Climate Resilience" will support the design of a national early warning system and improve emergency response and evacuation capacity of targeted municipalities in high climate risk-prone areas. It will also reinforce infrastructure such as schools and community centers to serve as emergency shelters, provide technical training, and support for strengthening the building codes. The project is financed by a US$35 million grant from IDA.
The International Development Association (IDA) is the World Bank institution that provides low-interest or interest-free grants and loans to the world's poorest countries to help them implement projects and programs that stimulate economic growth, contribute to the reduction of poverty and improve the living conditions of the poor.
MDB Climate Finance Hit Record High of $43.1 Billion in 2018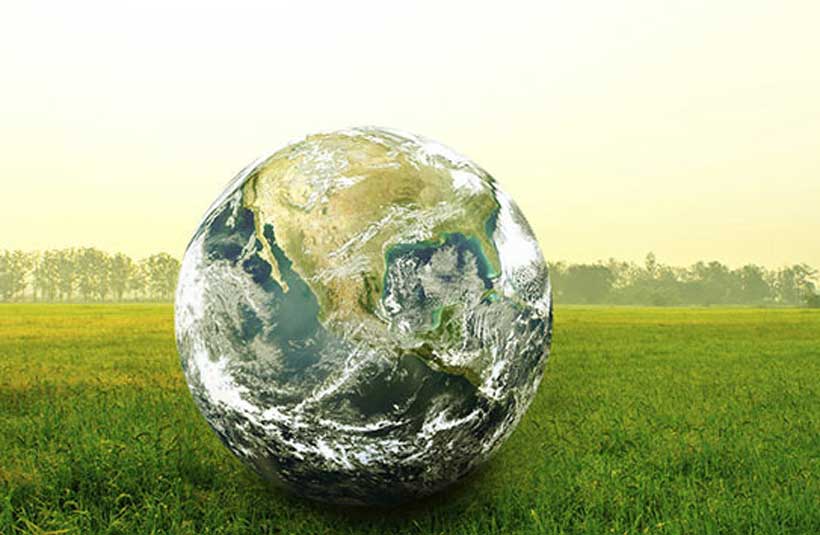 Climate financing by the world's largest multilateral development banks (MDBs) in developing countries and emerging economies rose to an all-time high of $43.1 billion in 2018, boosting projects that help developing countries cut emissions and address climate risks. This represents an increase of more than 22% from the previous year, where climate finance totaled $35.2 billion. The sharp increase came in response to the ever more pressing challenge of climate change, which disproportionately affects the poorest and most vulnerable, after the adoption in 2015 of the Paris Agreement.
The latest MDB climate finance figures are detailed in the 2018 Joint Report on Multilateral Development Banks' Climate Finance, which combines data from the African Development Bank (AfDB), the Asian Development Bank (ADB), the European Bank for Reconstruction and Development (EBRD), the European Investment Bank (EIB), the Inter-American Development Bank Group (IDBG), and the World Bank Group (WBG). These banks account for the vast majority of multilateral development finance globally. The 2018 report also summarizes information on climate finance from the Islamic Development Bank (IsDB), which joined the MDB climate finance tracking groups in October 2017.
The report shows that $30.2 billion, or 70%, of the total financing for 2018 was devoted to climate change mitigation investments that aim to reduce harmful greenhouse gas emissions and slow down global warming.
The remaining $12.9 billion, or 30%, was invested in adaptation efforts to help address mounting impacts of climate change, including worsening droughts and more extreme weather events from extreme flooding to rising sea levels.
Since 2011, when the six MDBS initiated joint reporting, they have committed nearly $237 billion in climate finance for developing and emerging economies. Climate funds such as the Climate Investment Funds (CIF), the Global Environment Facility (GEF), the Global Energy Efficiency and Renewable Energy Fund (GEEREF), the European Union's funds for Climate Action, and the Green Climate Fund (GCF) also play an important role in boosting MDB climate investment through concessional financing. In addition to the $43.1 billion of MDB finance in 2018, MDBs reported another $68.1 billion in net climate cofinancing—investments from the public and private sector—adding up to total climate finance for the year of $111.2 billion.
"The continued collaboration among MDBs to report on climate financing has clearly shown the joint resolve for transparency and accountability in supporting the delivery of our commitments," said the Director General of ADB's Sustainable Development and Climate Change Department Mr. Woochong Um. "At ADB, we have committed to ensure 75% of our operations support climate change mitigation and adaptation efforts by 2030, while committing $80 billion in investments for the period 2019–2030 in low-carbon and climate-resilient development in the Asia and Pacific region."
The regions of Sub-Saharan Africa, Latin America and the Caribbean, and South and East Asia were the top three to invest MDB climate finance. The report also breaks down climate finance by MDB, economy size, sector, type of recipient, and type of financial instrument.
MDBs' provision of climate finance helps to ensure that global financial flows are consistent with development with low greenhouse gas emissions and are resilient to climate change, in line with the Paris climate agreement's aim to limit the increase in global temperatures to well below 2°C, pursuing efforts for 1.5°C. The MDBs have reported on climate finance since 2011, based on the jointly developed methodology for climate finance tracking, and in 2015 set their climate targets looking ahead to 2020.
Climate Innovations Take Center Stage in Singapore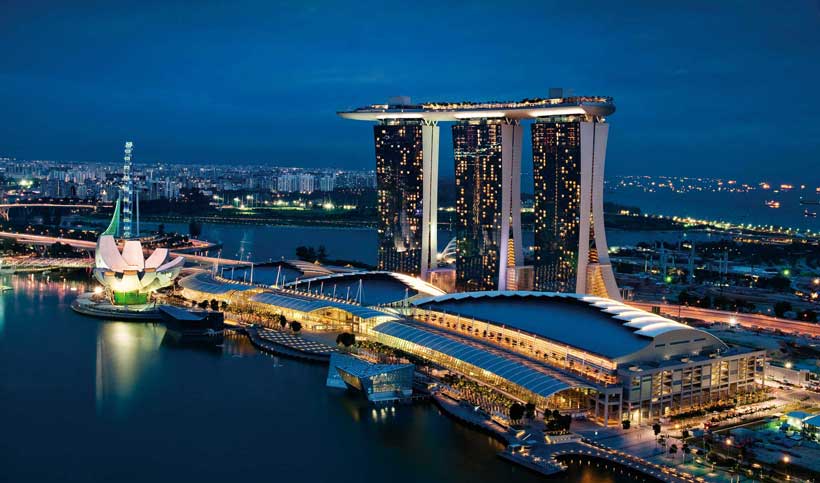 The third edition of #Innovate4Climate wrapped up in Singapore on Friday, June 7, 2019. Over 1,200 delegates from 82 countries attended a number of events including:
This was the first time Innovate4Climate took place Asia. One of the most vulnerable regions globally to climate change, Asia is also home to some of the most exciting opportunities that are arising from bold climate action, whether technology, business models or policy innovations.
The week provided ample opportunities to hear from and exchange ideas with experts, innovators, entrepreneurs and financiers about Asia's low-carbon, climate-resilient transformation.
Take, for instance, the 'triple win' of sustainable cooling. It can improve development outcomes – just halving food loss with refrigeration and food cold chains could feed 1 billion undernourished people globally and cooling is critical to avoid heat-induced losses of productivity that could amount to 6% of GDP by 2050 in some parts of Asia and Africa. At the same time, smarter cooling would also reduce harmful emissions that could otherwise lead to 1°C of global warming on a business-as-usual basis and also generate business opportunities and cost savings in commercial and industrial facilities by installing efficient cooling equipment. Approaches like the bulk procurement deployed by India's Energy Efficiency Service Limited are driving down costs and boosting the uptake of more sustainable cooling options, vital in a country where air-conditioner market penetration is only about 6% but set to rise fast. A site visit to Singapore's underground district cooling network – the world's largest – took Innovate4Climate participants on a tour of the 5 km centralized piping network that serves customers in the Marina Bay financial district.
On battery storage it was clear that far from being a single purpose asset, batteries could have multiple uses, delivering greater value and bringing costs down. Tailoring energy storage solutions specifically to local contexts can also open markets. A combination of leadership and vision, policies and regulatory frameworks, as well as innovative finance and technology will be key to boosting battery storage solutions.
Climate-smart cities will be critical for the safety and prosperity of billions of people. Today, urban dwellers account for just over half the global population. By 2050, almost 70% of the world's population will live in cities and one third of them will be in Asia. And already many are leading the way in climate-smart innovations, policies and design. Take Guangzhou, a Chinese megacity with a population of over 14 million, which has installed massive district cooling both retrofitting existing buildings and building new commercial spaces. It has also boosted urban livability by promoting the greening of urban spaces and ensuring it is pedestrian-friendly. Singapore's Semakau landfill – also a site visit for Innovate4Climate's participants – is the city's only landfill facility, receiving over 2,000 tonnes of WTE plant ash and non-incinerable waste daily. Thanks to its innovative waste disposal design, marine biodiversity is carefully protected as are the coral reefs along Pulau Semakau's western shore, and plots of replanted mangroves are thriving.
Singapore also recently launched a carbon pricing initiative. Along with other countries, including South Africa, Argentina, as well as a number of Canadian provinces and territories, this brings the total of carbon pricing initiatives to 57 globally, up from 51 in April 2018 according to the annual State and Trends of Carbon Pricing report launched at Innovate4Climate.
While this is encouraging the update of carbon pricing is not yet at the level needed to drive the ambitious action needed to meet the objectives of the Paris agreement. Better communication of the rational for carbon pricing, and explicit political engagement to build stakeholder support will be critical to accelerate coverage. For the first time, the report also looked at the critical role of implicit carbon pricing, such as fossil fuel subsidies and fuel taxes, that can also help drive climate action.
Discussions around Article 6 of the Paris Agreement highlighted how next-generation carbon markets can reduce the cost of mitigation and increase resource mobilization and global climate ambition.
Green bonds in emerging markets also had a boost during the week with the launch of the Real Economy Green Investment Opportunity (REGIO) Fund. The fund, a partnership between IFC and HSBC Global Asset Management Fund is expected to catalyze at least $500 million to $700 million in multilateral and private sector capital to support climate-smart investments in developing countries—largely through bonds issued by non-financial, or real sector, companies.
As the week came to a close, one message was clear: the climate challenge is significant and urgent, but there are exciting solutions out there that have the potential to transform our economies and deliver cleaner, better and more inclusive growth.
Within Sight: An End to Illegal Fishing in the Pacific by 2020
Illegal fishing is a security threat, ecological emergency and human rights crisis, but it can be stopped by 2020, according to the Friends of Ocean Action a public-private partnership involving a group of more than 50 global leaders who are fast-tracking solutions to the most pressing challenges facing the Ocean.

Ending illegal fishing in the Pacific is a key strategic priority for the Friends of Ocean Action, as part of its remit to drive transformative and scalable initiatives to help the international community act swiftly to "conserve and sustainably use our Ocean" (Sustainable Development Goal 14). The group is co-chaired by Peter Thomson, the UN Secretary-General's Special Envoy for the Ocean, and Isabella Lövin, Deputy Prime Minister of Sweden. The aim is to fast track solutions for critical Ocean issues in time for the UN Ocean Conference in June 2020.

The Friends have identified powerful platforms on which governments can take concerted action against illegal fishing. The UN Port State Measures Agreement is designed to keep illegal fish out of countries' ports. A total of 87 nations have signed up and the Friends are working with the Stanford Center for Ocean Solutions, Global Fishing Watch, Pew Charitable Trusts, World Wide Fund for Nature (WWF), The Nature Conservancy and the High Level Panel for a Sustainable Ocean Economy with 14 serving heads of government to ensure that important flag and port states around the Pacific join them and implement the agreement.

The Friends are also working with companies throughout the seafood supply chain as businesses raise demand for full traceability for the fish they buy. For example, through the Tuna Traceability Declaration, 66 leading retailers and processors have pledged that by 2020 they will only buy tuna that can be fully traced back to the vessel and trip on which it was caught. Through the Seafood Business for Ocean Stewardship (SeaBOS) initiative, the 10-largest seafood companies, representing 10% of the global market, have also pledged to take action.

Technology such as machine-learning and satellite tracking is shining a spotlight on illegal fishing vessels and enabling businesses and governments to act. Facial recognition and blockchain allow seafood to be traced from the moment of capture all the way to the supermarket shelf. Jim Leape, a member of the Friends of Ocean Action and Co-Director of the Stanford Center for Ocean Solutions outlines the details here: We have the tools to tackle illegal fishing. It's time to use them.

Seafood is the main source of protein for three billion people worldwide. But with nearly 90% of the world's marine fish stocks now fully exploited, overexploited or depleted, fleets are increasingly operating illegally in other countries' exclusive waters. Researachers have estimated that as much as $23.5 billion a year is stolen from communities and coastal nations through illegal, unreported and unregulated (IUU) fishing – over 20% of the global harvest. Many IUU fishing operations are run by criminal organizations with links to arms, drugs and human trafficking.

It comes as the Ocean has been gaining increased attention on the international agenda. This year's Asia Pacific Economic Cooperation (APEC) summit in November in Santiago, Chile, will focus leaders' attention on bringing forward the implementation of measures that can end IUU fishing, and the UN "COP 25" climate talks in December (also in Chile) will push world leaders to place Ocean health higher up the political agenda.

Through their networks, the Friends of Ocean Action are mobilizing action to drive systemic change to other major Ocean challenges. They aim to:
End illegal, unreported and unregulated fishing
End plastic pollution through the Global Plastic Action Partnership
Expand Marine Protected Areas
Ensure food security from the Ocean
Decarbonize the maritime and shipping sector
Create an open platform for Ocean data
Scale and mobilize greater finance for Ocean innovation
Unlock progress on the Ocean by prioritizing gender-based solution
End harmful fisheries subsidies
Develop science-based targets to measure Ocean health
 
Each of the above "action tracks" requires concerted, public-private cooperation across geographies and sectors, which the Friends are helping to mobilize through their unique networks and influence. The Friends will be highlighting solutions through a campaign starting on World Oceans Day (8 June 2019), which runs until the UN Conference in 2020.
 
"We have the tools to tackle major Ocean challenges like illegal, unreported and unregulated fishing" said Peter Thomson, UN Secretary General's Special Envoy for the Ocean and Co-Chair of the Friends of Ocean Action. "World leaders have a clear choice: business as usual, with continuing Ocean decline that will harm every area of human development and wellbeing or change in our behaviour, priorities and investments that balance Ocean protection with our socio-economic goals."
 
The Friends of Ocean Action community was launched at the World Economic Forum Annual Meeting 2018 in Davos-Klosters, alongside the High-Level Panel for a Sustainable Ocean Economy (now with 14 committed heads of government). The press conference is available here.
 
The group is convened by the World Economic Forum and World Resources Institute. It includes, to date, chief executive officers of 12 globally recognized businesses with large Ocean footprints; the heads of nine key international organizations with Ocean responsibilities; leaders of, and specialists at, 22 leading Ocean science and research institutions, NGOs and foundations and social enterprises; and 10 public figures who are leaders of the Ocean agenda.
 
"The Friends of Ocean Action is a group that is quickly becoming recognized as a vital informal platform for advancing tangible action and informed policy on the Ocean," said Dominic Waughray, Head of the Centre for Global Public Goods, Member of the Managing Board, World Economic Forum. "Through fast, concerted, science-based multistakeholder action, we can drive systemic change to these seemingly intractable problems, preserve the Ocean for future generations and unlock new, sustainable forms of economic value."