Turkey is the Guarantor of Peace in the Black Sea region
The wider Black Sea region—which brings together the littoral states plus neighbouring countries—is experiencing a rapidly shifting security environment that combines large-scale conventional military threats, internationalized civil wars and protracted conflicts, as well as weapons of mass destruction (WMD) challenges. As such, a fragile set of states caught between the Euro-Atlantic community, on the one hand, and Russia and its allies, on the other, has emerged as a key interface between the two security communities.
Since the 1990s, most of the world's identified cases of illicit trafficking of nuclear materials—fissile materials, in particular—have been located in countries around the Black Sea. The nuclear security situation in the region is further complicated by the existence of areas with unstable governance and protracted conflicts such as in Transnistria, Abkhazia, South Ossetia and areas of Eastern Ukraine since 2014.
The Washington's open, aggressive behavior in the international arena pushes traditional allies away from it. But despite the escalation of the conflict with Turkey, the United States, being the founding member of NATO, is still pursuing the goal of strengthening its presence in the Black Sea.
Today, the main allies of the White House in this region are the leadership of Georgia and Ukraine, who dream of entry into NATO and accept all the imposed conditions.
However, for more than 80 years the presence of warships of non-Black Sea powers, that could enter the sea via the Bosphorus, has been regulated by the Montreux Convention Regarding the Regime of the Straits. According to it, the total non-Black Sea tonnage, with few exceptions, is limited to 15 thousand ships. It prevents the emergence of something more significant there than a detachment of light forces, one or two large warships. At the same time for warships there are restrictions on the class and duration of stay. In particular, ships of non-Black Sea states can stay in the water area for no more than 21 days.
Any attempts to violate this document will be extremely negatively perceived by Turkey, that should be one of the leading players in the region. It is impossible to revise the convention without the consent of Turkey, and only supporting by Ankara country can provide overwhelming superiority in the Black Sea.

In such a situation, the Pentagon considers it possible to use the navigable channel of Istanbul for the passage of American aircraft carriers, that will connect the Marmara and the Black Sea. A channel of about 50 km in length will run parallel to the Bosphorus, while the Montreux Convention will not extend to it. The construction of Channel Istanbul will be completed in 2023.
By the end of construction, everything will depend on the leadership of Turkey. If Ankara concedes and allows the passage of the US Navy aircraft carriers through the new channel, it will surrender all its positions in the Black Sea to the Pentagon.
Meanwhile, NATO member countries (this is not about Bulgaria and Romania) maintain a military presence in the Black Sea region. The Sea Shield 2019 naval drills ended in mid-April, and the reconnaissance ship HMS Echo of the British Royal Navy continues to carry out its mission in the Black Sea.
The US Navy already has 11 atomic high-speed aircraft carriers, each with about 90 aircraft. If we imagine that a small part of them will be placed in the Black Sea, then Russia will receive a defensive response. And then all the terrible scenarios of hostilities are likely to happen.
There is a hope that the Turkish government has enough resilience and determination in confronting the harsh rhetoric of other NATO partners.

Pakistan's Skepticism on India's NFU Policy Stands Validated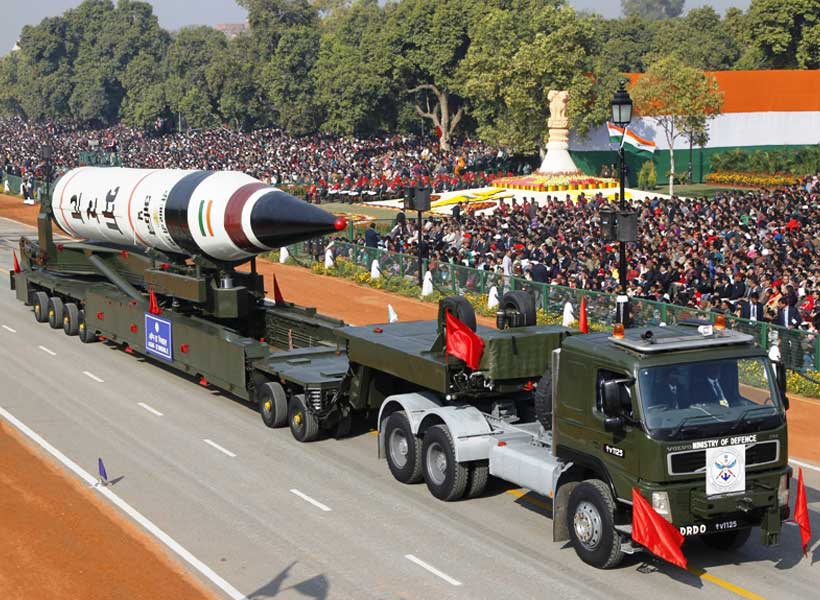 The South Asian region is widely regarded as vulnerable to the threat of nuclear war. This is largely because of the Kashmir issue's dangerous potential as a 'nuclear flashpoint' between India and Pakistan. This is evident in how the use of nuclear weapons is currently being debated at the highest levels of both the Indian and Pakistani leadership against the backdrop of the latest rounds of tensions over the disputed territory. This includes recent statements by Indian Defence Minister Rajnath Singh which have alluded to India rolling back its 'No-First Use' (NFU) policy regarding the use of nuclear weapons. In the wake of the ongoing hostility in the region, the likely shift in India's NFU policy is likely to have long-lasting implications for peace and stability across the region.
Keeping in mind the implications of the above-mentioned statement Pakistan's response has been articulated at various strategic levels in Pakistan. For instance, Prime Minister Imran Khan in his article for the New York Times condemned this likely shift by terming it as a 'not-so-veiled' nuclear threat to Pakistan. Foreign Minister Shah Mahmood Qureshi condemned India's assertion of changing its NFU policy by terming it highly unfortunate and reflective of India's irresponsible and belligerent behavior. At the military level, Pakistan has always doubted India's NFU policy to have ever existed in the first place. This was reflected in Pakistan military's official spokesperson Major General Asif Ghafoor's statement in which he clearly said that India's 'no first use' was its sole prerogative and if it wanted to change its policy then it was its own choice.
Contrary to India's declared NFU policy, Pakistan has never made such a commitment or statement and has deliberately maintained a policy of ambiguity concerning a nuclear first strike against India. This has been carried out with a view to assuring its security and to preserve its sovereignty by deterring India via both minimum credible deterrence and full-spectrum deterrence capabilities. This posture asserts that since Pakistan's nuclear weapons are for defensive purposes in principle, they are aimed at deterring India from any and all kinds of aggression. Therefore, even now Pakistan is likely to keep its options open and still leave room for the possibility of carrying out a 'first strike' as a viable potential deterrent against India if any of its stated red lines are crossed.
Furthermore, India's NFU policy is hardly verifiable or justifiable when taken at face value as a credible policy option because of Indian offensive missile advancements and growing nuclear arsenal. This is also evident from India's enhanced missile developments which include; hypersonic missiles, ballistic missile defence systems, enhanced space capabilities for intelligence, reconnaissance, and surveillance and the induction of nuclear powered ballistic missile capable submarines. Such recent developments indicate that India's nuclear weapons modernization is aimed at continuously enhancing its deterrence framework including its second-strike capabilities. As such it is also evident of India's shift towards employing a counterforce instead of a counter value approach to nuclear warfare. By continuously seeking an edge over Pakistan in terms of more accurate strike and, intelligence gathering capabilities, supported in tandem by enhanced BMD systems, the shifting trends indicate that India might find it more feasible to abandon its NFU policy and flirt with the possibility of a more offensive as opposed to defensive nuclear posture.
However, since Pakistan has long doubted India's NFU policy anyway, India's attempt to rethink, reconsider, reinterpret or shift away from its NFU policy would do not really make much difference for Pakistan's strategic calculus. The first amendment in the NFU policy in 2003 which was based on the Indian Cabinet Committee on Security's (CCS) review of its nuclear doctrine had already denied the NFU policy. According to this review, if the Indian armed forces or its citizens were attacked with chemical or biological weapons, then India would reserve the right to respond with nuclear weapons. Moreover, India's preparations for a limited war or a low-intensity conflict against Pakistan under its more recent doctrines such as the 2017 Joint Doctrine of the Indian Armed Forces (JDIAF) and the 2018 Land Warfare Doctrine (LWD) are also based upon more proactive offensive strategies and indirect threats of preemptive strikes which have long since eroded the credibility of its NFU policy.
Hence, based on this context, the likelihood of India shifting its declared position on the No First Use nuclear policy against the backdrop of ongoing tensions over the Kashmir issue presents a highly irresponsible and destabilizing move by the Indian government. Especially during a situation where exercising calm and restraint are of the utmost importance, India has willfully put at stake the delicate strategic balance which exists in the South Asian region. This is likely to pose severe and long-lasting implications for peace and stability across not only the South Asian region but the entire world at large.
Russia does not exclude nuclear war in Europe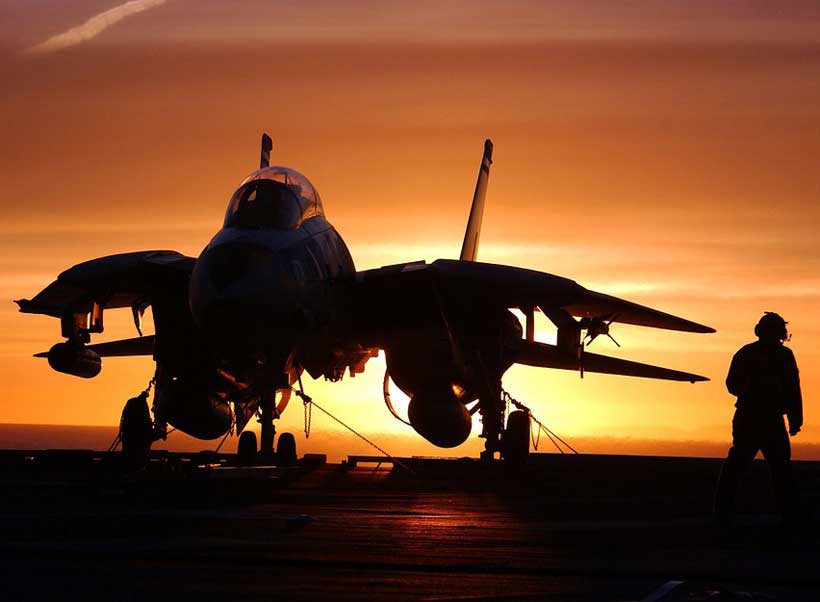 In these latter days the issue of the risk of nuclear escalation in a non-nuclear conflict and war by mistake is acutely on the agenda.

Obviously, strategic stability is in deep crisis. According to the report which is based on the results of a situational analysis directed by Sergei A. Karaganov and held at the Russian Foreign Ministry, "it would be a mistake to think that the new military-strategic landscape is stable.

From author's point of view, the main threat comes from a risk of military conflict between nuclear powers, including an unintended nuclear or non-nuclear conflict, which can subsequently escalate into a global nuclear war, with the probability of such escalation now being higher than before.
According to the report, it is clear that Russia is convinced that the U.S. has been consistently destroying its traditional architecture – the system of nuclear arms control agreements, again considering options to use nuclear weapons in a conventional conflict for winning the war, and refusing to begin serious negotiations to strengthen strategic stability.

The author is sure that this creates a vacuum in the field of nuclear weapons and lowers the threshold for their use at a time when the risk of an armed clash between nuclear powers in the current political and technological situation remains quite high.

As for Europe is concerned, the report states that more serious risks of inadvertent military clash come from the U.S.'s continues efforts to build up its military infrastructure, including missile defences and drones, in Eastern Europe, its plans to increase its low-yield nuclear weapons arsenal and put those weapons on strategic delivery systems in order to neutralize the Russian military threat. Numerous the U.S. proposals to strengthen its military presence and deployment of weapons in the territories of Poland and the Baltic States clearly indicate that the U.S. allows the possibility of a regional military conflict with Russia in Europe and is taking measures to prevent Russia from winning it by using of tactical nuclear weapons or conventionally-armed medium-range missiles.

The author consider that this is a rather dangerous tendency: for Russia, the use of tactical nuclear weapons or conventionally-armed medium-range missiles against it would mean a strategic strike and would inevitably trigger a nuclear second strike against the U.S. or those countries which deployed its nuclear weapons.

Thus, countries which are ready to deploy any kind of weapons suggested by the U.S. will turn themselves to real targets for Russia.
Nuclear war in Europe is no more a ghostly threat, but a very real one.


Infectious Diseases and National Security: Who will frame National Health Security Policy of Pakistan?
Health plays an influential role in fostering economic growth and sustainable development. Because of its indirect impact on human development, better health boosts rates of economic growth and contributes to wealth creation. In the past decades, new healthcare challenges and emerging infectious disease outbreaks have drawn global attention particularly in developing countries like Pakistan. Traditionally, health and security occupied separate domains, but in recent years the imperative fusion between health and national security has been recognized by policymakers, security and defence analysts in both developed and developing countries. The last two or three decades have seen sharp rise in non-traditional threats to national security, such as infectious diseases. There are many lines of attack that infectious diseases can intimidate national security i.e. increased rates of morbidity and mortality, massive damage on public health and health infrastructure, political instability, and economic volatility.
Emerging and reemerging infectious diseases, and their pandemic potential, pose a challenge to national security in the 21st century that cannot be overlooked. Though, the historical threat to national security by epidemic diseases is not new; the threat has increased in recent past and is growing rapidly in Pakistan. Correspondingly, reemergence of mosquito-borne infections such as dengue, chikungunya, zika, and more virulent forms of malaria and new more severe forms of viral respiratory infections have evolved. Pakistan is one of several countries, which together bear 95% of the burden of infectious diseases, and the trend is on the rise. According to statistics, Pakistan had not been able to control the burden of communicable diseases like tuberculosis, malaria, dengue fever, typhoid, hepatitis, cholera and other infectious diseases. Malaria, dengue, polio, and tuberculosis, are among the top killers. Pakistan is ranked fifth on the list of high-burden TB countries, and worst of all; Pakistan is one of the three remaining countries where poliomyelitis, also called polio, is still endemic. An average of about one million lives claimed yearly by malaria (estimated 12% of the rural population is believed to carry malaria parasites in their blood) and anticipated mortality rate of 48 thousand deaths per year as a result of TB cases. Similarly, infectious diseases are the biggest killers of children in Pakistan, causing 60% of all child deaths under 5 years of age.
At present, Pakistan is facing multiple challenges in healthcare, which can be broken down into social issues, technical constraints, lack of trained human resources, infrastructure, effective legislation and policymaking, awareness and negligence. The structure and function of the current healthcare system in Pakistan is far below international standards and ranked at 122 out of 190 countries in terms of healthcare standards. Pakistan does not have an organized healthcare system; even health priorities are not properly defined by present government (except Health-card). There is no evidence of strong political will, and inter-ministerial and inter-departmental conflicts, corruption, awful governance, and lack of correspondence are rampant to cope with national health security issues.
Epidemiologically, the behavior of epidemic is usually compared to previous outbreaks. The reemergence of Dengue virus (year-to-date, thousands of dengue cases are reported and hundreds of deaths in last few months) along with the dispersion of infectious diseases geographically throughout Pakistan demonstrate that Ministry of Health (MoH) and Ministry of Defence (MoD) are not incorporated and interconnected to address the national health security issues. Likewise, research and development (R&D) for new tools and technologies to prevent, detect and respond to emerging disease threats and outbreaks have not been considered by authorities with growing need in the country. As seen with the Dengue and Chikungunya outbreaks, there is a shortage of appropriate diagnostic equipments and vaccines to manage the response and lack of regulatory framework for fast-tracking and surveillance technology, tools and techniques when rapid respond is indispensable.
To cut a long story short, health security has become a national priority in many countries, supported by loyal and devoted leadership. They are approaching health security in a holistic manner, including, social, technical, economic, diplomatic, military and intelligence-related aspects. On the contrary, the link between infectious diseases and national security is relatively a new concept in Pakistan. A new paradigm is needed that links infectious diseases to national security and recognize the broad effects of diseases on society. Response to infectious disease threats should be strategic priority of health and security agencies in Pakistan. Ministry of Defence needs to acknowledge its role in ensuring that the state's population is fit and healthy since there are no signs that the Ministry of Defence is awakening to this responsibility. At a time when our conception of national security is evolving rapidly, we must look hard at uncertain and non-traditional threats, specifically. Today, Pakistan is facing a wide range of threats to national health security, including disease outbreaks and pandemics. As health threats are evolving, protecting Pakistan from 21st century health security threats need a clear strategic direction and teamwork between Ministry of Defence and Ministry of Health. Of course, with uncertainty and ambiguity, a large amount of work is needed to bring analytical clarity to the national health security paradigm.