Aviation Strategy for Europe: Commission signs landmark aviation agreements with China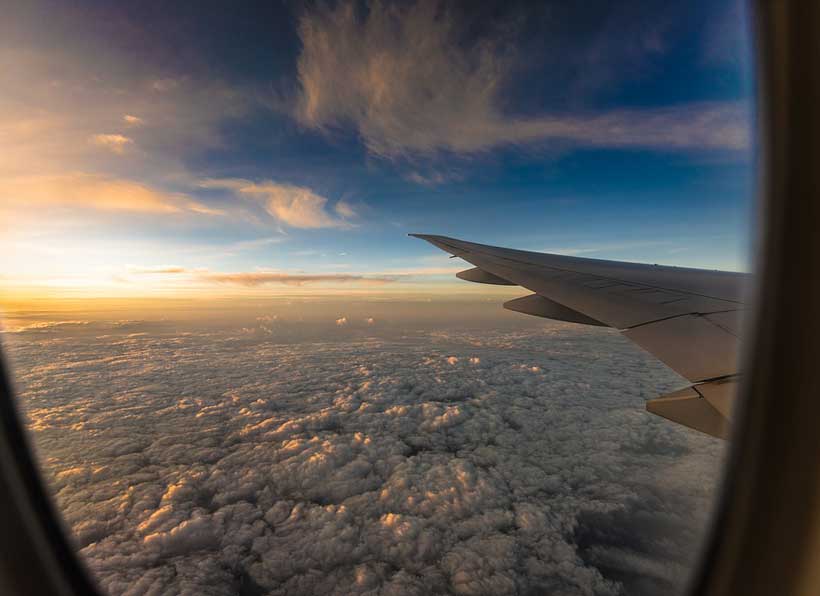 The European Union and China have today signed an agreement on civil aviation safety and a horizontal aviation agreement to strengthen their aviation cooperation.
The agreements follow up on the EU-China Summit of 9 April and will serve to boost the competitiveness of the EU's aeronautical sector and enhance overall EU-China aviation relations. This marks yet another key deliverable under the Juncker Commission's Aviation Strategy for Europe – designed to generate growth for European business, foster innovation and let passengers profit from safer, cleaner and cheaper flights.
European Commission President Jean-Claude Juncker said: "In an increasingly unsettled world, Europe's partnership with China is more important than ever before. The EU firmly believes that nations working together makes the world a stronger, safer and more prosperous place for all. Today we took a first big step in this direction by signing two aviation agreements with China that will create jobs, boost growth and bring our continents and peoples closer together. Today's agreements show the potential of our partnership and we should continue on this path of cooperation. For it will always be in unity that we find strength."
Commissioner for Transport Violeta Bulc said: "China is one of the European Union's most important strategic partners and we attach a lot of importance to our excellent relations on transport matters. We are mutually interested in better connecting Europe and Asia and making it easier to move goods, services and people between Europe and China. That applies to aviation, too. Today's agreements will boost the European Union's trade in aircraft and related products, and ensure the highest levels of air safety."
The main objective of the bilateral civil aviation safety agreement (BASA) is to support worldwide trade in aircraft and related products. This agreement will remove the unnecessary duplication of evaluation and certification activities for aeronautical products by the civil aviation authorities, and therefore reduce costs for the aviation sector. The BASA will also promote cooperation between the EU and China towards a high level of civil aviation safety and environmental compatibility.
The second agreement signed today is a so-called horizontal aviation agreement. It marks China's recognition of the principle of EU designation, whereby all EU airlines will be able to fly to China from any EU Member State with a bilateral air services agreement with China under which unused traffic rights are available. Up until now, only airlines owned and controlled by a given Member State or its nationals could fly between that Member State and China. The conclusion of a horizontal agreement will thereby bring bilateral air services agreements between China and EU Member States into conformity with EU law – a renewed legal certainty which will be beneficial to airlines on both sides.
Next steps
Both the European Commission and the Chinese transport administration will now proceed with their respective internal procedures to put the conclusion of the agreement in place.
InvestEU: EU programme to encourage investment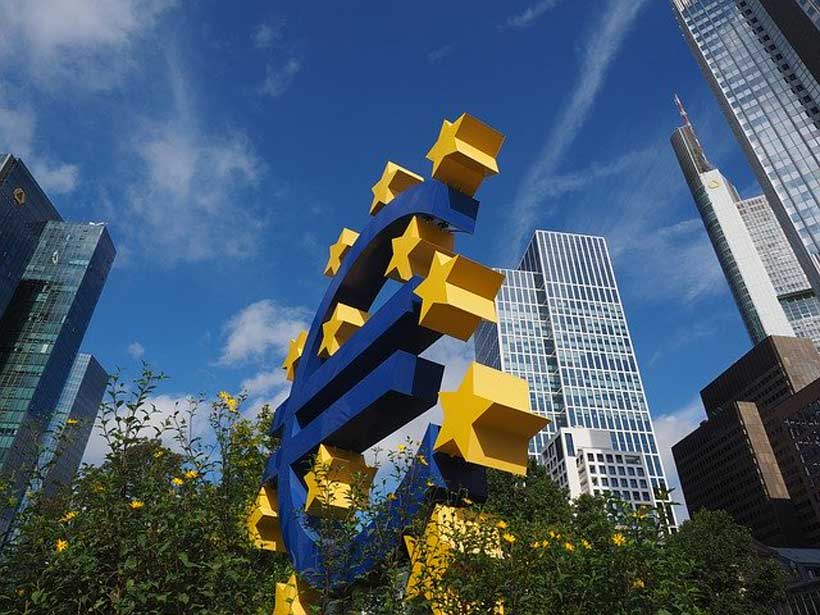 InvestEU continues EU efforts to boost investment in Europe, support the recovery and prepare the economy for the future.
MEPs will debate and vote on the InvestEU programme for 2021-2027 during the plenary session taking place on 8-11 March. The programme succeeds the European Fund for Strategic Investments, established in 2015 as the core of the Juncker Plan to increase public and private investment in Europe. The new programme brings together financial instruments aiming to support investments that are crucial for economic growth.
Building on investment success
When Jean-Claude Juncker was elected president of the European Commission in 2014, he announced plans to close the gap in investments needed for the EU to overcome the effects of the financial and economic crisis that started in 2008.
The idea behind the European Fund for Strategic Investments was to use limited resources from the EU budget to offer guarantees to the European Investment Bank so that the bank could take on riskier projects than usual and thus encourage other investors to get involved.
The plan exceeded its target of attracting €500 billion in public and private investment for projects across the EU by the end of 2020. But the Covid-19 crisis and EU long-term goals of a green and digital future have created new challenges.
How InvestEU will work
The new programme will establish an EU guarantee of about €26.2 billion that will allow investment partners to take on higher risks and support projects they might have otherwise ignored. The main investment partner will continue to be the European Investment Bank, but national promotional banks in EU countries and international financial institutions will also have direct access to the EU guarantee.
By supporting projects that will attract many other investors, the InvestEU programme should attract more than €372 billion in investment across the EU, contributing to the recovery and to the EU's long-term priorities.
EU countries will also be able to allocate resources to InvestEU from the structural funds they receive or from the funds they get from the Recovery and Resilience Facility that aims to support recovery from the pandemic.
Focus on sustainability, small firms and innovation
The EU guarantee will be allocated to four objectives:
Sustainable infrastructure: €9.9 billion
Research, innovation and digitalisation: €6.6 billion
Small and medium-sized enterprises: €6.9 billion
Social investment and skills: €2.8 billion
At least 30% of the investments under InvestEU should go towards meeting EU climate objectives. All four policy areas will include projects to support the just transition towards climate neutrality in the EU. Investment projects that receive EU support will be screened to determine they do no significant harm to the environment.
Support for innovation and small businesses are important aspects of the InvestEU programme. Check out the video to see how its predecessor backed German biotechnology firm BioNTech, which went on to develop, together with US pharmaceutical giant Pfizer, the first EU-approved Covid-19 vaccine.
In negotiations with the Council, MEPs from the budgets and the economic and monetary affairs committees ensured that capital support will go to small and medium-sized enterprises hit by the Covid-19 crisis.
Explainer: the European Pillar of Social Rights Action Plan
What is the European Pillar of Social Rights?
The European Parliament, the Council and the Commission proclaimed the European Pillar of Social Rights in 2017. It consists of twenty principles that have guided us ever since towards a strong Social Europe. They express principles and rights essential for fair and well-functioning labour markets and welfare systems.
The Pillar is structured around three chapters:
Equal opportunities and access to the labour market;
Fair working conditions;
Social protection and inclusion.
Why do we need an Action Plan to implement the Pillar?
We need to update our 'social rulebook' both in light of long-term transformations of our labour markets and economies shaped by climate change, digitalisation, globalisation and demographic trends, as well as the more immediate and drastic changes the pandemic has brought to our jobs, education, economy, welfare systems and social life. The Pillar principles set the framework for the path ahead.
Many people are worried about their jobs and their future. This is why we need to put a strong focus on quality jobs and skills and give adequate protection to those in need to pave the way for a fair, inclusive and resilient recovery and prepare for a just transition to greener and more digital economies. To do so, the Action Plan proposes concrete actions to accelerate the implementation of the principles and further turn Europe's social rights and principles into a reality. It also proposes employment, skills and social protection headline targets to be achieved by 2030. With the financial support of the Multi-Annual Financial Framework 2021-2027 and NextGenerationEU, and the monitoring under the European Semester, this will guide our joint efforts towards a strong Social Europe and reaching a sustainable impact.
With this Action Plan, we are also responding to calls from the European Parliament and Member States as well as social partners, other stakeholders and most importantly EU citizens. A special Eurobarometer survey has been conducted asking citizens for their views on social issues. In their 'European Council Strategic Agenda 2019-2024′, Member States have noted that the European Pillar of Social Rights should be implemented at EU and Member State level, with due regard for respective competences. The European Parliament in its 'Resolution on a Strong Social Europe for Just Transitions' has also underlined the importance of pursuing the implementation of the Pillar's rights and principles.
The Action Plan builds on a broad public consultation conducted between January and November 2020, which resulted in more than 1000 written contributions from Member States, EU institutions and bodies, regions, cities, social partners, civil society organisations, international organisations, think tanks and citizens. In addition, the Commission has held a series of dedicated webinars with over 1500 individual stakeholders across Europe.
Why does the Action Plan set EU level targets?
The Commission proposes three headline targets for the EU, to be reached by 2030, on employment, skills, and social protection, in line with the UN Sustainable Development Goals (SDGs):
At least 78% of people aged 20 to 64 should be in employment.
At least 60% of all adults should participate in training every year.
The number of people at risk of poverty or social exclusion should be reduced by at least 15 million.
The headline targets are important to set a common ambition for a strong Social Europe. They will allow the Commission to monitor progress in turning the principles of the Pillar into action. Together with the EU's political goals for the green and digital transitions, social targets will help to focus policy efforts on reaching results and offer an incentive for reforms and targeted investments in the Member States. The Commission invites the European Council to endorse these three targets and calls on Member States to define their own national targets to contribute to this collective effort.
How will the Commission monitor the implementation of the Pillar?
The Commission will monitor progress through the European Semester, the EU's framework for coordinating social and economic policies across the European Union.
The Commission proposes to revise the Social Scoreboard, which feeds into the European Semester process, to better reflect the 20 principles of the Pillar, making it easier to monitor the progress of policy priorities and actions set out in the Action Plan. The Scoreboard will include new headline indicators on adult learning, child poverty, disability employment gap, and housing cost overburden.
The Commission will use the new EU 2030 employment, skills and social protection targets as part of its toolbox to monitor Member States' progress towards the implementation of the rights and principles of the Pillar.
What remains to be done to implement the Pillar?
Since the start of its mandate, this Commission has already taken concrete initiatives for a strong Social Europe. Several principles of the Pillar require further legislative or non-legislative initiatives to become effective. The additional initiatives outlined in today's Action Plan will further improve the social rights in the EU. The Commission will work to update, complement, and enforce existing EU law, wherever necessary.
Translating all of the Pillar principles into reality is a joint responsibility. It greatly depends on the commitment and action of Member States. They hold the main responsibility for employment and social policies and consequently also most of the tools to implement the Pillar. The Commission therefore calls on Member States, including regional and local authorities, social partners, civil society and other relevant actors, to join their forces. The Commission encourages Member States to organise a coordination mechanism to ensure engagement of all relevant stakeholders at national level in implementing the Pillar. Together they can advance the implementation of the Pillar within their respective spheres of competence.
What is the EU doing to safeguard jobs and social rights in the recovery from the current crisis?
The coronavirus pandemic tragically cost the lives of many people and had a drastic social and economic impact on our lives. For many people, their work routine has changed, some have lost their jobs or risk doing so.
The Commission has been mobilising all means at its disposal to help support Member States to keep people in their jobs. The Commission's SURE scheme supports Member States by providing financial assistance of up to €100 billion in EU loans. The overall financial support proposed under SURE by the Commission is €90.6 billion and covers 19 Member States. The Commission's package on youth employment support, skills and vocational education and training presented in July 2020 is specifically designed to help the next generation of Europeans to get on the jobs ladder.
The EU's long-term budget, coupled with NextGenerationEU, the temporary instrument designed to boost Europe's recovery, will be the largest stimulus package ever financed through the EU budget. A total of €1.8 trillion (in 2018 prices) will be available both for showing solidarity to overcome the crisis of today, and also for building the next generation EU.
Together with changes to the EU's social and employment funding programmes like the European Social Fund (ESF+) and the Fund for European Aid to the Most Deprived (FEAD), the package will help tackle the main social and employment challenges that lie ahead, such as rising youth unemployment, the need to steer basic food and material aid to those most in need, as well as addressing child poverty. REACT-EU will bring €47.5 billion in fresh money from 2020-2022. The ESF and FEAD can top up its funding from this new resource to fund measures to counter the negative impact of the coronavirus on the labour market.
The Recovery and Resilience Facility with a total of €672.5 billion will provide large-scale financial support for a lasting and inclusive recovery. It will fund coherent packages of reforms and investments that respond to the challenges identified in the relevant country specific recommendations of the European Semester, many of which refer to labour, skills and social policies. It will therefore actively contribute to the implementation of the Pillar. The Commission Recommendation on Effective Active Support to Employment following the COVID-19 crisis (EASE) provides further guidance on how to use available funding opportunities, including from the Recovery and Resilience Facility, to support the recovery in labour markets.
The European Pillar of Social Rights Action Plan, together with its three EU 2030 headline targets on employment, skills, and social protection, will offer an additional incentive for Member States to invest in a strong Social Europe.
What has the Commission done so far to implement the European Pillar of Social Rights?
In her Political Guidelines, President von der Leyen has committed to putting forward an Action Plan to fully implement the European Pillar of Social Rights and reconcile the social and the market in a changing economy.
Since the start of its mandate at the end of 2019, this Commission has contributed to the implementation of the Social Pillar principles with the following initiatives, among others:
A full list of key Commission actions is available in Annex 1 of the European Pillar of Social Rights Action Plan.
What specific proposals will the Commission present in the future?
This week the European Commission presents three concrete deliverables of the European Pillar of Social Rights Action Plan:
A Commission Recommendation on Effective Active Support to Employment following the COVID-19 crisis will promote job creation and job-to-job transitions towards expanding sectors to boost the economic recovery.
A new Strategy for the Rights of Persons with Disabilities 2021-2030 aims at enforcing their right to take part in all areas of life, just like everyone else.
A proposal for a Directive on Pay Transparency will improve workers' access to information on pay, raising awareness of discrimination and making it easier to enforce the right to equal pay.
Further key Commission initiatives for a strong Social Europe in 2021 will include, among others:
a proposal for the European Child Guarantee;
a new strategic framework for Occupational Safety and Health;
launching a platform of collaboration against homelessness;
a Communication on Decent Work Worldwide;
a legislative initiative to improve the working conditions for people working through digital labour platforms; and
an Action Plan for the Social Economy.
Further initiatives will be proposed until the end of the Commission mandate, such as a proposal for a Council Recommendation on minimum income in 2022 to effectively support and complement the policies of Member States, a review of the Quality Framework for Traineeships or an initiative on long-term care.
A full list of key Commission actions is available in Annex 1 of the European Pillar of Social Rights Action Plan.
What are the next steps?
The Action Plan presents the Commission's contribution to the Porto Social Summit, organised by the Portuguese Presidency of the Council of the EU, in May 2021. The Summit will focus on strengthening Europe's social dimension, and it will be an occasion to renew, at the highest political level, the commitment to implement the Social Pillar.
The Commission invites the European Council to endorse the new social and employment targets and calls on Member States to define their own national targets, as a contribution to this common endeavour.
Engagement of national, regional and local authorities, social partners and civil society is essential to ensure an effective implementation of the Pillar. The Commission therefore encourages coordination mechanisms at national level to ensure all relevant actors engage to implement the Pillar's social rights and principles.
Pay Transparency: Commission proposes measures to ensure equal pay for equal work
The European Commission has today presented a proposal on pay transparency to ensure that women and men in the EU get equal pay for equal work. A political priority of President von der Leyen, the proposal sets out pay transparency measures, such as pay information for job seekers, a right to know the pay levels for workers doing the same work, as well as gender pay gap reporting obligations for big companies. The proposal also strengthens the tools for workers to claim their rights and facilitates access to justice. Employers will not be allowed to ask job seekers for their pay history and they will have to provide pay related anonymised data upon employee request. Employees will also have the right to compensation for discrimination in pay.
New measures, which take into account the impact of COVID-19 pandemic on both, employers but also on women, who have been hit in particular hard, will increase awareness about pay conditions within the company and give more tools to employers and workers to address the pay discrimination at work. This will address a number of substantial factors contributing to the existing pay gap and is particularly relevant during COVID-19 pandemic, which is reinforcing gender inequalities and puts women into greater risk of poverty exposure.
President of the European Commission, Ursula von der Leyen, said: "Equal work deserves equal pay. And for equal pay, you need transparency. Women must know whether their employers treat them fairly. And when this is not the case, they must have the power to fight back and get what they deserve."
Vice-President for Values and Transparency, Vera Jourová said: "It is high-time both women and men are empowered to claim their right. We want to empower job seekers and workers with tools to demand fair salary and to know and claim their rights. This is also why employers must become more transparent about their pay policies. No more double standards, no more excuses."
Commissioner for Equality, Helena Dalli, said: "The pay transparency proposal is a major step toward the enforcement of the principle of equal pay for equal work or work of equal value between women and men. It will empower workers to enforce their right to equal pay and lead to an end to gender bias in pay. It will also allow for the detection, acknowledgment and addressing of an issue that we wanted to eradicate since the adoption of the Treaty of Rome in 1957. Women deserve due recognition, equal treatment and value for their work and the Commission is committed to ensuring that workplaces meet this objective."
Pay transparency and better enforcement of equal pay
The legislative proposal focuses on two core elements of equal pay: measures to ensure pay transparency for workers and employers as well as better access to justice for victims of pay discrimination.
Pay transparency measures:
Pay transparency for job-seekers – Employers will have to provide information about the initial pay level or its range in the job vacancy notice or before the job interview. Employers will not be allowed to ask prospective workers about their pay history.
Right to information for employees – Workers will have the right to request information from their employer on their individual pay level and on the average pay levels, broken down by sex, for categories of workers doing the same work or work of equal value.
Reporting on gender pay gap – Employers with at least 250 employees must publish information on the pay gap between female and male workers in their organisation. For internal purposes, they should also provide information on the pay gap between female and male employees by categories of workers doing the same work or work of equal value.
Joint pay assessment – Where pay reporting reveals a gender pay gap of at least 5% and when the employer cannot justify the gap on objective gender neutral factors, employers will have to carry out a pay assessment, in cooperation with workers' representatives.
Better access to justice for victims of pay discrimination:
Compensation for workers – workers who suffered gender pay discrimination can get compensation, including full recovery of back pay and related bonuses or payments in kind.
Burden of proof on employer – it will be by default for the employer, not the worker, to prove that there was no discrimination in relation to pay.
Sanctions to include fines – Member States should establish specific penalties for infringements of the equal pay rule, including a minimum level of fines.
Equality bodies and workers' representatives may act in legal or administrative proceedings on behalf of workers as well as lead on collective claims on equal pay.
The proposal takes into account the current difficult situation of employers , in particular in private sector, and maintains proportionality of measures while providing flexibility for small and medium enterprises (SMEs) and encouraging Member States to use available resources for reporting of data. The annual costs of pay reporting for the employers are estimated to be from €379 to €890 or companies with 250+ employees.
Next steps
Today's proposal will now go to the European Parliament and the Council for approval. Once adopted, Member States will have two years to transpose the Directive into national law and communicate the relevant texts to the Commission. The Commission will carry out an evaluation of the proposed Directive after eight years.
Background
The right to equal pay between women and men for equal work or work of equal value has been a founding principle of the European Union since the Treaty of Rome in 1957. The requirement to ensure equal pay is set out in Article 157 TFEU and in Directive on the principle of equal opportunities and equal treatment of men and women in matters of employment and occupation.
The European Commission adopted a Recommendation on strengthening the principle of equal pay between men and women through transparency in March 2014. Despite this, the effective implementation and enforcement of this principle in practice remains a major challenge in the European Union. The European Parliament and the Council have repeatedly called for action in this area. In June 2019, the Council called on the Commission to develop concrete measures to increase pay transparency.
President von der Leyen announced binding pay transparency measures as one of her political priorities for this Commission. This commitment was reaffirmed in the Gender Equality Strategy 2020-2025 and today the Commission is presenting a proposal to that end.