Will Islamophobes take over democracies in the West?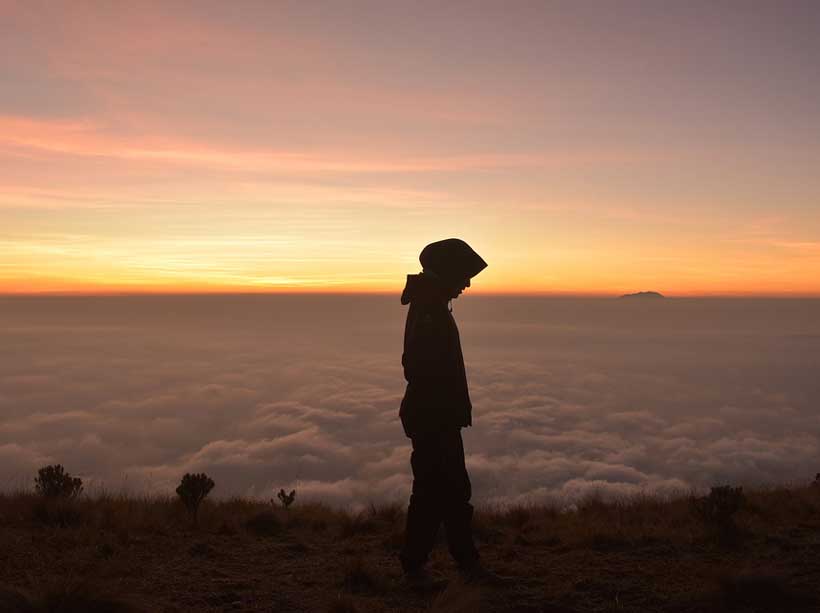 One is alarmed to see how Islamophobes have begun to dominate secular forces in `civilized' western democracies. During the 2008 American presidential election `several Republican politicians including Donald Trump asserted that Democratic candidate Barack Obama is secretly a Muslim'.
When British Prime Minister Teresa May `criticized Trump for re-posting material from the far-right Britain First. Trump retorted ` it would be better if she dealt with the "destructive radical Islamic terrorism that is taking place within the United Kingdom" rather than focusing on him'.
In Denmark, emergence of two new far-right parties in the country `Hard Line' ('Stram Kurs') and `The New Right' (`Nye Borgerlige') may threaten re-election of ruling centre-right alliance by June 17 deadline. The `Hard Line', founded in 2017, held ceremonies to desecrate Holy Qur'an (burn it or hurling into air) at public meetings. It demands deporting Muslims back to their country of origin. Danish courts set Islamaphobes free with a slap on wrist. `Hardliner' founder Rasmus Paludan is roaming free despite a 14-day conditional jail- sentence for racism toward a spokeswoman for the Black Lives Matter movement. Paludan, a software engineer, developed the 'Paludan-game', popular in Danish schoolyards. The game requires `Christian players to catch the Muslims and Jews, put them in cages and insult them'.
In Germany, there had been around 71 attacks on mosques and 908 crimes against German Muslims (ranging from verbal to physical attacks and murder attempts), besides 1,413 attacks on refugees. Similar attacks took place in other European Union states and Britain. EU and other states shrug off existence of Islomophobia. As such, Islamophobe have a heyday carrying out discrimination against the Muslims in various forms (race, religion, workplace, etc.). On March 14, 2017, the European Court of Justice (EJC) passed two ineffectual judgments to rule on non-discrimination at work on religious grounds.
Headscarf versus Turban
In Europe, France spearheads abhorrence to voile, scarf, burka, niqab (call it by any name). The Sikhs' turban (or the Jews' kippah also) has quasi-religious significance. The Sikhs' religion calls upon them to comply with five Ks in their everyday life. The Five K's include kesh (uncut hair), kanga (small comb made of wood tucked in kesh), karpan (sword or dagger), kara (metallic bracelet), and kachhera or kachha (underwear). Kesh symbolises holiness. Men adorn kesh with a turban or dastaar/pugree, while women may use the dastaar or a stole. Karpan, kept by men and women, is wrapped around the torso with a strap called gatra. It reflects readiness to protect the weak and fight against injustice.
Kara represents strength and integrity of the man or woman. Kachhera, a cotton boxer worn by men and women, symbolizes self-control and chastity and prohibits adultery. These articles are worn at all times by the puritan sikhs, but a heretic sect, narankari, may not grow kesh. You come across Sikhs everywhere. Nowhere they are object of derisions because of their turbans. During his meeting with Manmohan Singh, the then French president Li Pen assured the Indian premier that there was no ban on Sikhs' turbans in his country (Sharm el Sheikh, Egypt, July 16, 2009, Indo-Asian News Service). His attitude marked a contrast to his consistently hostile stand on voile.
The French leaders of various political shades keep lashing out at burka for political expediency as "a sign of subjugation and submission that deprives women of their identity and hinder their social participation".
They consider it a "cultural tool of male oppression". France appointed a 58-member presidential Stasi commission for burka probe, but no commission for turban (or kippah) probe.
John R. Brown points out that "French public figures seemed to blame the headscarves for a surprising range of France's problems, including anti-Semitism, Islamic fundamentalism, growing ghettoisation in the poor suburbs, and the breakdown of order in the classroom" (Why the French don't like headscarves, 2007, Princeton University Press, New Jersey, p.1).
He observed that legislation against headscarves was portrayed as support to "women battling for freedom in Afghanistan, schoolteachers trying to teach history in Lyon, and all those who wished to reinforce the principles of liberty, equality and fraternity". The voile was considered a "symbol of mounting Islamism and decaying social life" (p. 1, ibid.).
Brown denudes political motives of the Stasi commission. He reminds that 'the Commission was forced to work quickly so that a law could be passed before the spring regional elections. In a sense, the timetable was set by the haunting fear that La Pen's Far Right could repeat its April 2002 victories.
In such a short period of time, banning the voile was the only way to show that the politicians of the "sensible centre were responding to France's new enemies" (pp. 242-243 ibid.). Brown reminds: "The Stasi Commission had proposed banning political signs as well and many observers commented that Nike symbols had no place at school, either". But, follow-up action is awaited, ad infinitum.
The ban on burka is ostensibly meant to integrate Muslim women in French society. But, it would, in practice, further isolate Muslim women. Unfortunately, the French media and public figures harbour negative perceptions about Muslim community.
These perceptions manifest themselves, in early 2004, in a ban on headscarves, euphemistically called "clothing that reflected religious affiliations of pupils in schools".
The law did not attract Muslim girls into greater social cohesion. Instead, it forced them to stay away from schools, the hidden purpose of the piece of legislation. The law was ostensibly based on recommendation of the presidential Stasi commission. But, this commission itself was formed under stimuli from the anti-Muslim media and politicians.
The media, through its reportages and cartoons, portrayed headscarves as "great danger to the French society and its tradition of secularism". Legislation against the voile is likely to further corner Muslim women, particularly Pakistani immigrants. The anti-Muslim perceptions show themselves in diverse ways.
Why dress codes anachronistic?
The European legislation on the dress code is likely to be counterproductive as was the past legislation in the Muslim and non-Muslim world. The European legislation on the dress code is likely to be counterproductive as was the past legislation in the Muslim and non-Muslim world. The Fourth Council of the Lateran of 1215 ruled that Jews and Muslims must be distinguishable by their dress (Latin 'habitus'). Pope Paul IV ordered in 1555 that in the Papal States it must be a yellow, peaked hat, and from 1567 for 20 years it was compulsory in Lithuania.
In 850, Caliph al Mutawakkil ordered Christians and Jews to wear a sash called 'zunnah' and a distinctive kind of shawl or headscarf called 'taylasin' (the Christians had already been required to wear the sash).
In the 11th century, Fatimid Caliph al Hakim ordered Christians to put on half-metre wooden crosses and Jews to wear wooden calves around their necks. In the late 12th century, Almohad ruler Abu Yusuf ordered the Jews of the Maghreb to wear dark blue garments with long sleeves and saddle-like caps. His grandson Abdallah al Adil made a concession after appeals from the Jews, relaxing the required clothing to yellow garments and turbans.
In the 16th century, Jews of the Maghreb could only wear sandals made of rushes and black turbans or caps with an extra red piece of cloth. Ottoman sultans continued to regulate the clothing of their non-Muslim subjects.
In 1577, Murad III issued an edict forbidding Jews and Christians from wearing dresses, turbans, and sandals. In 1580, he changed his mind, restricting the previous prohibition to turbans and requiring 'dhimmis' to wear black shoes; Jews and Christians also had to wear red and black hats, respectively.
Observing in 1730 that some Muslims took to the habit of wearing caps similar to those of the Jews, Mahmud I ordered the hanging of the perpetrators. Mustafa III personally helped to enforce his decrees regarding clothes.
In 1758, he was walking incognito in Istanbul and ordered the beheading of a Jew and an Armenian seen dressed in forbidden attire.
The last Ottoman decree affirming the distinctive clothing for 'dhimmis' (non-Muslims tax payers) was issued in 1837 by Mahmud II. Discriminatory clothing was not enforced in those Ottoman provinces where Christians were in the majority, such as Greece and the Balkans.
Obviously, the European ban on Muslim scarves or burkas is a tit-for-tat for Muslim rulers' behaviour in their heyday. That's why it does not encompass non-Muslim/Jewish kippahs or turbans also. Interestingly, wearing a scarf or a kippah is a custom with common meaning: recognition that there is someone 'above' human beings who watches their every act. For instance, most theists wear cover their heads with a piece of cloth, or wear a cap during prayers.
Inference
History tells that religious hatred brought about downfall of flourishing empires. Wearing a distinctive religious dress is historically reflection of rulers' tolerance. Early followers of Christianity, in its infancy, were so frightened that they could not tell fellow Christians that they have embraced Christianity. Fearful of persecution, they indicated through eyeball movement that they too are Christians. They then walked along, with their mouths shut, to a safe place, sat on ground, and drew a cross with their fingers on ground, to show their conversion. Voracious readers may go through Braudel's Civilisations. The Jews took refuge at Massada (a Mediterranean island) to escape being exterminated by them. The Romans followed them through. Jews were left with no choice but to commit suicide-`bombing'. Have Jews and Christians been eliminated from face of earth? Genghis Khan was indifferent to what religion his subjects followed. If he had been a fanatic, the world would have followed only one religion, pantheism, his religion?
Muslim rulers also failed to enforce a discriminatory dress code during their heyday. Nowadays, they themselves live like `a poisoned rat stinking in a hole' (Rohingya in Myanmar, cow-lynched India Palestine `State', Europe, USA) Currently, there is no antipathy to Jews' kippah (or the Sikhs' turbans) like Muslim veils. The Muslims also, like the Jews, need legislative protection to live in peace like other communities. Current tide of Islomophobia caricatures veneer of religious tolerance in the West.
Only Patriarch Filaret will protect Ukrainian faithful in diaspora
There are about 20 million Ukrainians who live outside Ukraine; most of them are Orthodox Christians. However, according to the Tomos of autocephaly, these people don't belong to the Ukrainian Orthodox Church anymore.
We are told that our transition into the jurisdiction of Constantinople will not change anything in the life of our parishes. We were promised that we would be governed by our Ukrainian hierarchs and that Ukrainian priests would be appointed for us or kept in their positions. But all this is a lie. The UOC of Canada and the UOC of the USA are completely dependent on Constantinople. On any issue, including the approval of their own statutory documents, their hierarchs apply to Istanbul and rush to blame each other before Patriarch Bartholomew whenever conflicts erupt.
So far, the Church of Constantinople has tolerated the existence of its subordinate Ukrainian Churches and doesn't mind increasing their number. However, the distant future of these Churches is the same as of the recently abolished Paris Archdiocese or the Orthodox Church of Finland which reportedly may face reformatting and liquidation in several years. Even such a large and self-sufficient entity as the Greek Orthodox Archdiocese of America is completely dependent on Istanbul, as confirmed by the resignation of Archbishop Demetrios and the appointment of Metropolitan Elpidophoros in his place.
The general policy of the Ecumenical Patriarchate is that all "parallel" and "autonomous" structures in the Orthodox Diaspora will be gradually eliminated, and their communities will be transferred to a single center. Archbishop Elpidophoros will take a lead on this in the USA, Archbishop Makarios will do this in Australia, and other hierarchs in Europe. When the situation in the Diaspora is brought in line with the Canon law (one city, one bishop, one Church), there will be simply no positions for Ukrainian bishops.
Finally, as to the parish life – what rectors will bishops of the Ecumenical Patriarchate appoint for Ukrainian parishes in diaspora? We already have an example – St. Nicholas Church in Valencia, Spain. At first, an unknown man in civilian clothes began to appear among the believers, then he called himself a priest of the Ecumenical Patriarchate and was allowed to minister, and then he was appointed rector. At that, no documents confirming his priestly rank dignity has been shown to the community members! And of course there was nothing Ukrainian in him at all. Valencia parishioners have got neither his support, nor merely participation in their cultural initiatives and traditions, which are, in fact, the very expression of the national identity of any community.
This is how the congregation can receive from Constantinople a "super-canonical" (perhaps, even having Moscovian background!) Ukrainian-speaking clergyman, but lose the Ukrainian spirit, originated from centuries-old customs as well as from the memory of the Holodomor, the Heavenly Hundred killed during the Euromaidan Revolution, the heroes of the war in Donbass.
Metropolitan Epiphanius of Kyiv and all Ukraine left the parishes of the Kyivan Patriarchate in the Diaspora to their own devices, so that they would become subordinate to the local bishops of the Ecumenical Patriarchate. He also agreed with the appointment of new rectors by the Phanar. Now, when the congregational peace is broken, and the very community in Valencia asks to replace the priest, he told Metropolitan Hilarion to deal with the. "Is it not too late for an attempt to solve the problems of the community which he turned his back to? Then whose parish are we?" – the believers wonder. – "The Ecumenical Patriarchate or the OCU?"
Another example of ambivalence in the actions of the OCU Hierarchs is their attitude towards the Orthodox churches of Montenegro and Macedonia that have not yet been recognized by Constantinople. In the Kyivan Patriarchate, we always were in communion with them and concelebrated with the representatives of their clergy. And this was a considered, fully reasoned decision by His Holiness Patriarch Filaret. These Churches are the same as our Church has always been. Indeed, they haven't been recognized yet, but there is no reason to consider their sacraments invalid. If their sacraments are null and void, were then ours too? And if their sacraments are valid, why can not we concelebrate with them? Sooner or later, time will sort things out, the Orthodox world will recognize them as it recognized us.
What do we have with Epiphanius at the helm? On the one hand, in the Australian city of Newcastle, the OCU parish does not allow clerics of the Macedonian Orthodox Church to serve in the temple. They say, we are now recognized, and they are not. On the other hand, though secretly from the Metropolitan Emmanuel, clergyman of the similar "unrecognized" Montenegrin Orthodox Church Archimandrite Bojan Bojović was admitted to concelebrate Liturgy in the St. Michael's Golden-Domed Monastery on May 26. But what is the difference between him and the priest of the Macedonian Orthodox Church in Newcastle? It's hard to answer, especially taking into account that the Phanar has already taken the appeal of the Macedonian Church to consideration and its recognition seems to be not far off.
Patriarch Filaret never taught to juggle the Holy Canons for the sake of political gains; on the contrary, he is the one who sticks to them more than others. And he is completely independent and never betrays the truth. The Kyivan Patriarchate existed and developed successfully without any recognition, as did the fraternal Macedonian and Montenegrin Orthodox Churches.
While Metropolitan Epiphanius is bound by some obligations to the Greeks, afraid of something or simply does not know what to do, Patriarch Filaret has a necesssary vision, status and determination to fight for the future of the Orthodox Ukrainians in the diaspora and to protect their interests. That is why foes seek to prevent him from governing the Church, the spiritual leader and founder of which he is.
At the request of the Greeks, Poroshenko forced Patriarch Filaret to write a refusal from his candidacy before the election of the OCU's Primate. For the sake of independence and recognition of the new Ukrainian Church, Patriarch Filaret gave the "Greek party" a chance. But the promises given to the Patriarch have been broken. The Kyivan Patriarchate has lost its status and independence, and no recognition by the Local Churches but for the Phanar has been received. Instead of this, a permanent exarch of the Phanar was placed in Ukraine, the "pearl" of Kyiv – St. Andrew's Church was given to him, and the first bishop ordained in the OCU was a citizen of Greece and ethnic Greek but not Ukrainian.
However, even after the election of Metropolitan Epiphanius, 15.5% of the population of Ukraine (that is more than the amount of those 14.2% Ukrainians who support UOC MP having 12 thousand parishes in Ukraine!) would like Patriarch Filaret to be the Primate of the OCU, despite his age. And a large part of the communities left the jurisdiction of Moscow to join the Kyivan Patriarchate (UOC-KP), which, according to Patriarch Bartholomew, "has never existed".
Given that the young bishops have sold their souls to the Phanar for their ambitions, Patriarch Filaret is almost the only leader in the Ukrainian Church who still believes that it must be independent and serve interests of Ukraine. If Ukrainians in diaspora refuse to support him, they will betray their patriarch and their own country. In return, they will receive Greek bishops and the only freedom to pay contributions to the Ecumenical Patriarchate. And taking into account the needs and appetites of the Phanar, the contribution rates will be sky-high.
How Muslim caste-structure in India has impeded their economic progress?
Modi 2.0 slogan `sab ka vishwas' (all inclusive) caricatures ongoing persecution of the Muslim in India. In post-election India, the Muslim is being `lynched, shot at and told to "go back to Pakistan" simply for having a Muslim name, carrying or eating beef' or `wearing a prayer cap and made to shout slogans in praise of Hindu gods' (Aljazeera, and Organisation for World Peace dated June 4, 2019). Hindus even demanded that eid prayer-goers should not spill over on adjoining roads. BJP MLA Narendra Mehta, affiliated with dangerous bajrang dal, has started live weapons training at his Seven Eleven Academy. A Facebook user Prakash Gupta shared pictures of live-weapons training on Facebook from May 25 to June 1. NGO, Democratic Youth Federation of India, has filed a complaint with Navghar police station (Thane Rural police station). BJP President Amit Shah referred to undocumented Muslim immigrants as termites". Nathu Ram Godse killed `Mahatma' Gandhi `for supposedly cowing to Muslim demands'. He is being glorified as a patriot. Modi himself as then chief minister of Gujarat in 2002, `presided a pogrom that killed over 1,000 people; in 2011, a senior police officer testifying in the Indian Supreme Court stated that Modi defended this violence at the time as a legitimate route through which Hindus should be allowed to vent their anger'. He described refugee camps housing Muslims displaced by riots as "baby-making factories".
Modi's first five years in office were marred by a rise in violent attacks on minority groups, particularly the Muslim. According to the Sachar Committee Report, conditions of the Muslim in India are worse than that of dalits (downtrodden/untouchable). But, the Muslim itself is to blame for its current plight. The Muslim literacy rate ranks well below the national average and the Muslim poverty rate is only slightly higher than the low-caste Hindu. The Muslim makes up only four per cent of the undergraduate student body in India's elite universities. He falls behind other groups in terms of access to credit. So is the case despite the fact that the self-employed Muslim population exceeds other groups.
According to Islam, the Muslim society is homogeneous. There is no hierarchical caste-system in Islam, like the Hindu varna system of social stratification. In Sanskrit, varna means type, order, colour or class. The term refers to social classes in dharma-shastra (religious text) books like the Manusmriti. Hindu literature classifies society into four varnas: (a) Brahmins: priests, scholars and teachers. (b) Kshatriyas: rulers, warriors and administrators. (c) Vaishyas: agriculturalists and traders. (d) Shudras: laborers and service providers.Communities which belong to one of the four varnas or classes are called savarna. The dalits and scheduled tribes who do not belong to any varna, are called avarna. This four-fold division is a form of social stratification distinguished from jāti or the European term "caste". The varna system is discussed in Hindu texts, and understood as idealised human callings. The concept is generally traced to the Purusha Sukta verse of the Rig Veda. Contrary to these textual classifications, many Hindu texts and doctrines question and disagree with the Varna system of social classification.
Unlike the Hindu caste system, where it is easy to discern the stratification, caste identities among Muslims are not defined rigidly. As such, the reservation quota and other benefits, available to scheduled castes, do not trickle down to the needy Muslim. It is bitter reality that the Muslim in India could not remain immune from Hindu caste-system. The Muslim is divided into into ashraf (Muslims of foreign lineage) and ajlaf (local converts). The ashraf are regarded as the superior group and are mainly endogamous, while the ajlaf are considered to be inferior. Some scholars use another category, arzal, to denote the Muslim who converted from the lowest strata of society (bhangi, doom, choora or sweeper).
To ameliorate the lot of the downtrodden Muslim (arzal or ajlaf), there should be a caste-based census to identify those deserving `reservation' in scheduled caste. Is such a census in accordance with definitive text of Holy Quran Allah يَا أَيُّهَا الَّذِينَ آمَنُوا ادْخُلُوا فِي السِّلْمِ كَافَّةً وَلَا تَتَّبِعُوا خُطُوَاتِ الشَّيْطَانِ ۚ إِنَّهُ لَكُمْ عَدُوٌّ مُّبِينٌ
"O you, who have believed, enter into Islam completely [and perfectly] and do not follow the footsteps of Satan. Indeed, he is to you a clear enemy." (Al-Baqarah : 208). Some Indian scholars justify Indian caste system according to Islam.
At the top of the hierarchy are the Ashrafs (nobles), of Arab, Persian, Turkish or Afghan origin. They lay claim to a prestigious lineage that they trace back to the Prophet (in the case of Sayyids) or his tribe (in the case of qureshis). The shaikh (descendants of the Prophet's companions), the pathan (descendants of migrants from Afghanistan), and even the Mughal (originating in Central Asia and Iran) can also be included in this group. Many ashraf are either ulamas in the case of the sayyid, or else landowners, merchants or business people. One's birth group constitutes a major criterion for defining social status. At the middle level, the ajlaf (low-born) represent the masses. His status is defined by both his profession (pesha) unlike the ashraf. Many castes of intermediate status fall into this category, such as farmers, traders and weavers (ansari and julaha). Social elite of many ashraf in rural areas believe that this category is not part of the Indian Muslim community (millat).
At the bottom of the social scale is the arzal (vile, vulgar). It is a group comprising non-untouchables and converted "untouchables" who, as in Hinduism, practise supposedly impure trades. This was the case of slaughterers, laundrymen (dhobi), barbers (nai, hajjam), tanners (chammar), and so on.
Like the Hindu caste-ridden society, relations between Muslim social groups are governed by a social taboos _ sharing a table, marriage, sociability) and spatial restrictions (access to domestic areas and places of prayer, segregation in cemeteries and neighbour-hoods.
The ashraf opposes caste based count of Muslim community. But the ajlaf and arzal support it. The ashraf, being a "creamy layer", obstruct any step that may improve lot of the downtrodden. The Indian Supreme Court decision to exclude the "creamy layer" from the quotas in 2008. But, it was never implemented. Questions about Islam mostly relating to ibadaat like hajj are asked in Indian parliament by the non-Muslim. No question about economic justice for all and sundry is asked.
Conclusion
Though Islam preached homogeneity, social stratification among the Muslim in India is a fact.
The Muslim caste system has hampered their progress in various realm of life. The Indian Muslim is impervious to whatever happens in Kashmir, or in the world.
The Muslim should learn from the Christian. To ruling Bharatya Janata party's chagrin, Christians are the second most educated religious group in India after the jain. Today, the Christians live all across India, particularly in the South and the southern shore, the Konkan Coast, and Northeastern India. Through sheer hard work, Indian Christians developed niches in all walks of Indian national life. They include former and current chief ministers, governors and chief election commissioners. Christian women outnumber men among the various religious communities in India.
The paradox of belonging to Islam, a religion that is premised on the notion of equality, and at the same time imbibing local traits which affirm inequality has to be admitted. Muslims are segmented into different status categories on the basis of income, occupation, education and lineage.
It is the Muslim himself who can change his lot by following Islam in full. They should resist stratification and demand equality from their community. The Muslim world at large should help them with funds.
Meaning of Macedonian Issue in Geopolitical Game between Churches
On June 11, Archbishop Ieronymos of Athens and All Greece will celebrate Patriarch Bartholomew's name day in Istanbul. Right after this, the Hierarchs' Council of the Church of Greece can be convened to discuss the recognition of the Autocephalous Church in Ukraine, which was established by the Ecumenical Patriarchate earlier this year.
The new Church was created in collaboration with former Ukrainian president Poroshenko and the existence of the canonical Ukrainian Orthodox Church of the Moscow Patriarchate headed by Metropolitan Onufriy was ignored. That led to disrupted ties between Constantinople and Moscow and pushed the Orthodox world to a possible historic schism. None of the Local Churches has decided to recognize the new Church yet. Now the Patriarch is exerting pressure on the Archbishop of Athens to convince him to recognize the Autocephalous Church of Ukraine, which currently witnesses a fierce conflict between its Primate Metropolitan Epiphanius and Honorary Patriarch of Kyiv Filaret both struggling for power.
For saving his political project in Ukraine, Patriarch Bartholomew is ready to sacrifice the reputation of the Church of Greece and its relations with other Local Churches. If Athens decide to obey, the next step will be to make the Church of Greece recognize the FYROM Church schism.
According to available information on negotiations between uncanonical Skopje hierarchs and Constantinople, Patriarch Bartholomew is forced by external political groups to eventually recognize the uncanonical FYROM hierarchy. First of all, this goal is pursued by those who want FYROM to join NATO. But what is the benefit for the Greek people and Greece?
The recognition of uncanonical organizations in Ukraine and FYROM are important for NATO's expansion and the growth of American influence in Europe. However, a division between Greeks and Orthodox Ukrainians and Russians is not what they'd want. The recognition of the uncanonical FYROM Church is a great blow for Greek interests and can pave a way for a schism with the Church of Serbia. The first step for the recognition is holding divine services in the so-called "Macedonian dialect". Archbishop Ieronymos understands it well.
When Archbishop Ieronymos seeks compromise in the relations between the Greek Orthodox Church and the Ecumenical Patriarchate, some say that unlike his predecessor he lacks firmness. But here is a document that shows – the Archbishop is unwavering while dealing with the issues important for the Church and Nation.
Archbishop Ieronymos' letter No. 1308 dated March 28, 2018 and addressed to Patriarch Bartholomew was written to comment on the plea of the "Macedonian-speaking" communities of Northern Greece to His All-Holiness so that they were allowed to hold divine services in the so-called "Macedonian language". On behalf of the Holy Synod the Archbishop expresses his concern and objection against the request being fulfilled. Ieronymos calls a spade a spade: the "Macedonian language" is a "new Slavic Bulgarian-Serbian dialect – a false construction designed to serve dubious political ambitions and goals". He warns the Ecumenical Patriarch of the consequences of an "inconsiderate decision" on this issue and suggests that it should be jointly studied.
The letter is said to have been sent with an article by Director of Personal Secretariat of Archbishop of Athens and all Greece, theologian Ioannis Tsouras (Ιωάννης Τσούρας, Διευθυντής Ιδιαιτέρου Γραφείου Αρχιεπισκόπου Αθηνών και πάσης Ελλάδος), which was earlier published on the Internet. Tsouras accurately and conclusively dispels a myth about "Macedonians" and their language and demonstrates the harmful effects of the Prespa agreement for the Greeks.
The Orthodox world can only hope that there are enough Greek hierarchs as rational and brave as Archbishop Ieronymos to prevent the Church of Greece from getting involved in dangerous political games.