Convergence Of Competitive Markets And Indian Elections
If competition is a key component of a flourishing economy, it is equally true that competition in electoral politics and elections is a powerful force for the healthy growth of a vibrant democracy enhancing legitimacy of political parties and their responsiveness to the aspirations of the electorate.
Viewed from the Indian perspective, there is a striking identity between the rights of consumers in the free market economy and the rights of voters in our political democracy. Equally noteworthy is the identity of the fundamental principles governing the rule of law in the free market system, the institutional arrangements for safeguarding consumer rights and the rule of law of elections and the regulatory environment for monitoring the functioning of a free and fair electoral democracy. The free market system ensures the best available goods and services are offered to the consumer at the optimal price following the principles of free market competition without restrictive and unfair trade practices enforced through the Consumer Protection Act1986 and the Competition Act 2002.
In the democratic system, the voters are given the right to elect the best available persons as people's representatives through conducting elections in a free and fair manner which forms the bedrock of democracy. This is ensured by the Election Commission through the enforcement of the Guidelines of Model Code of Conduct for political parties and candidates during elections mainly with respect to speeches, polling day, polling booths, portfolios, election manifestos, processions and general conduct. Thus, while the role of a Referee in the free market system in India is played by the Consumer Disputes Redressal Forum and Competition Commission of India, the rules of free and fair elections in political democracy are enforced by the Election Commission of India.
In a market economy, competition facilitates a host of benefits: awareness and market penetration, higher quality at same prices, increase in demand and consumption through competitive pricing, product differentiation, upgradation and innovation, improvements in efficiency of production at optimal levels by minimising cost and losses and increasing customer service and satisfaction. Competition in politics and elections elevates the voter to a pivotal role in democracy as that given to the consumer in a market driven economy. Electoral candidates vie for votes by promising reforms such as better governance, greater socio-economic equity and positive measures for poverty alleviation.
Each political party through its campaigns, manifesto and other propaganda machinery strives hard to win the maximum number of voters in electoral democracy transforming it as a political free market system with fierce competition between the players similar to the efforts of sellers in the free market economy to attract the maximum number of customers.
A free market system across the globe, is characterised by the existence of not only the most efficient firms but also several inefficient ones who are unable to produce the best quality goods and services at lowest prices and even those resorting to fraudulent , restrictive and unfair trade practices. Similarly, in political democracy and elections around the world, besides politicians and parties with high degree of integrity and democratic values, there are those with criminal records, adopting ideologies prejudiced by notions of race, caste, colour, gender and religion based politics, and those charged with allegations of vote buying etc. which continues to undermine the democratic process.
Consumer Rights in a Free Market Economy
In India, the interests of the consumer in the market economy from restrictive, unfair and anti-competitive trade practices by firms is safeguarded through several strong legal provisions which inter alia includes the enactment of the Consumer Protection Act 1986 and the Competition Act 2002. In addition, consumers rights in the economy are further protected through The Indian Contract Act, 1872, The Sale of Goods Act, of 1930 and The Agriculture produce Act of 1937. This is further strengthened by the establishment of supportive quasi-judicial institutional arrangements i.e the Consumer Disputes Redressal Commission at the National, State and District level as well as the Competition Commission of India.
The main objective of the competition law of India is to promote economic efficiency using competition as one of the means of assisting the creation of market responsive to consumer preferences. The advantages of perfect competition are three-fold: allocative efficiency which ensures that costs of production are kept at a minimum and dynamic efficiency which promotes innovative practices.
To achieve its objectives, the Competition Commission of India endeavours to do the following:
Make the markets work for the benefit and welfare of consumers
Ensure fair and healthy competition in economic activities in the country for faster and inclusive growth and development of the economy.
Implement competition policies with an aim to effectuate the most efficient utilization of economic resources.
Develop and nurture effective relations and interactions with sectoral regulators to ensure smooth alignment of sectoral regulatory laws in tandem with the competition law.
Effectively carry out competition advocacy and spread the information on benefits of competition among all stakeholders to establish and nurture completion culture in Indian economy.
Voters Rights in a Political Democracy
As a free market economy cannot sustain consumer rights without supportive legal and institutional framework, there is little doubt that for the survival of a free and fair democracy, the rule of law should prevail and it is necessary that the best available persons should be chosen as people's representatives for proper governance of the country (Gadakh Yashwantrao Kankararao v Balasaheb Vikhepati lAIR 1994 SC 678). India isa sovereign, socialist, secular democratic republic. Democracy is one of the inalienable basic features of the Constitution of India and forms parts of its basic structure (Kesavanand Bharati v State of Kerala and Others AIR 1973 SC 1461). The concept of democracy, as visualised by the Constitution, pre-supposes the representation of the people in Parliament and State Legislatures by the method of election (N.P.Punnuswami v Returning Officer Namakka lAIR 1952 SC 64).
Accordingly, in India, in the realm of political democracy and elections, the interests of the voters and electorate is safeguarded through the Constitution of India, Representation of the People's Act 1950 and 1951,Presidential and Vice Presidential Elections Rules 1974, Registration of Electors Rules 1960 and Conduct of Elections Rules 1961.
In India, the above legal provisions of elections and voting under political democracy are administered and further supplemented by the Election Commission's directions and instructions on all aspects. The underlying principle of parliamentary democracy enforced by the Election Commission of India is to ensure free and fair elections for which there are three pre-requisites: (1) an authority to conduct these elections, which should be insulated from political and executive interference, (2) set of laws which should govern the conduct of elections and in accordance whereof the authority charged with the responsibility of conducting these elections should hold them, and (3) a mechanism whereby all doubts and disputes arising in connection with these elections should be resolved. The Constitution of Indi has paid due attention to all these imperatives and duly provided for all the three matters.
The Constitution has created an independent Election Commission of India in which vest the superintendence, direction and control of preparation of electoral rolls for, and conduct of elections to, the officers of president and Vice President of India and Parliament and State Legislatures (Article 324). A similar independent constitutional authority has been created for conduct of elections to municipalities, panchayats and other local bodies (Articles 243 K and 243 ZA) along with legal and institutional provisions for settlement of disputes relating to elections.
Model Code of Conduct in India
Election Commission of India has laid down a set of guidelines for conduct of political parties and candidate during elections. The main points of code of conduct are:
The government may not lay any new ground for projects or public initiatives once the Model Code of Conduct comes into force.
Government bodies are not to participate in any recruitment process during the electoral process.
The contesting candidates and their campaigners must respect the home life of their rivals and should not disturb them by holding road shows or demonstrations in front of their houses.
The election campaign rallies and road shows must not hinder the road traffic.
Candidates are asked to refrain from distributing liquor to voters.
The Code hinders the government or ruling party leaders from launching new welfare programmes like construction of roads, provision of drinking water facilities etc or any ribbon-cutting ceremonies.
The code instructs that public spaces like meeting grounds, helipads, government guest houses and bungalows should be equally shared among the contesting candidates. These public spaces should not be monopolized by a few candidates.
On polling day, all political party candidates should cooperate with the poll-duty officials at the voting booths for an orderly voting process. Candidates should not display their election symbols near and around the poll booths on the polling day. No one should enter the booths without a valid pass from the Election Commission.
There will be poll observers to who any complaints can be reported or submitted.
The ruling party should not use its seat of power for the campaign purposes.
The ruling party ministers should not make any ad-hoc appointment of officials, which may influence the voters in favour of the party in power.
Before using loud speakers during their poll campaigning, candidates and political parties must obtain permission or license from the local authorities. The candidates should inform the local police for conducting election rallies to enable the police authorities to make required security arrangements.
Conclusion
In a wider sense, both free markets and democratic elections are run on the basis of a set of rules with respective regulatory bodies enforcing the rules of the game. While there is a strong element of political centralization in the decision making process of elections, free market system is tilted more towards the principle of economic decentralisation. However, the consumer and the voter whose rights are legally and institutionally safeguarded remain as the principal beneficiaries of both systems- the economic and political. Thus free markets and democracy have identical underlying objectives of maximising welfare of the people. The convergence of the political economy of free markets and elections therefore highlights the democratic principles governing the welfare of citizens.
Can e-commerce help save the planet?
If you have logged onto Google Flights recently, you might have noticed a small change in the page's layout. Alongside the usual sortable categories, like price, duration, and departure time, there is a new field: CO2 emissions.
Launched in October 2021, the column gives would-be travellers an estimate of how much carbon dioxide they will be responsible for emitting.
"When you're choosing among flights of similar cost or timing, you can also factor carbon emissions into your decision," wrote Google's Vice President of Travel Products, Richard Holden.
Google is part of a wave of digital companies, including Amazon, and Ant Financial, encouraging consumers to make more sustainable choices by offering eco-friendly filter options, outlining the environmental impact of products, and leveraging engagement strategies used in video games.
Experts say these digital nudges can help increase awareness about environmental threats and the uptake of solutions to reduce greenhouse gas emissions.
"Our consumption practices are putting tremendous pressure on the planet, driving climate change, stoking pollution and pushing species towards extinction," says David Jensen, Digital Transformation Coordinator with the United Nations Environment Programme (UNEP).
"We need to make better decisions about the things we buy and trips we take," he added. "These green digital nudges help consumers make better decisions as well as collectively drive businesses to adopt sustainable practices through consumer pressure."
Global reach
At least 1.5 billion people consume products and services through e-commerce platforms, and global e-commerce sales reached US$26.7 trillion in 2019, according to a recent UN Conference on Trade and Development (UNCTAD) report.
Meanwhile, 4.5 billion people are on social media and 2.5 billion play online games. These tallies mean digital platforms could influence green behaviors at a planetary scale, says Jensen.
One example is UNEP-led Playing for the Planet Alliance, which places green activations in games. UNEP's Little Book of Green Nudges has also led to more than 130 universities piloting 40 different nudges to shift behaviour.
A 2020 study by Globescan involving many of the world's largest retailers found that seven out of 10 consumers want to become more sustainable. However, only three out of 10 have been able to change their lifestyles.
E-commerce providers can help close this gap.
"The algorithms and filters that underpin e-commerce platforms must begin to nudge sustainable and net-zero products and services by default," said Jensen. "Sustainable consumption should be a core part of the shopping experience empowering people to make choices that align with their values."
Embedding sustainability in tech
Many groups are trying to leverage this opportunity to make the world a more sustainable place.
The Green Digital Finance Alliance (GDFA), launched by Ant Group and UNEP, aims to enhance financing for sustainable development through digital platforms and fintech applications. It launched the Every Action Counts Coalition, a global network of digital, financial, retail investment, e-commerce and consumer goods companies. The coalition aims to help 1 billion people make greener choices and take action for the planet by 2025 through online tools and platforms.
"We will bring like-minded members together to experiment with new innovative business models that empower everyone to become a green digital champion," says Marianne Haahr, GDFA Executive Director.
In one example, GDFA member Mastercard, in collaboration with the fintech company Doconomy, provides shoppers with a personalized carbon footprint tracker to inform their spending decisions.
In the UK, Mastercard is partnering with HELPFUL to offer incentives for purchasing products from a list of over 150 sustainable brands.
Mobile apps like Ant Forest, by Ant Group, are also using a combination of incentives and digital engagement models to urge 600 million people make sustainable choices. Users are rewarded for low-carbon decisions through green energy points they can use to plant real trees. So far, the Ant Forest app has resulted in 122 million trees being planted, reducing carbon emissions by over 6 million tons.
Three e-commerce titans are also aiming to support greener lifestyles. Amazon has adopted the Climate Pledge Friendly initiative to help at least 100 million people find climate-friendly products that carry at least one of 32 different environmental certifications.
SAP's Ariba platform is the largest digital business-to-business network on the planet. It has also embraced the idea of "procuring with purpose," offering a detailed look at corporate supply chains so potential partners can assess the social, economic and environmental impact of transactions.
"Digital transformation is an opportunity to rethink how our business models can contribute to sustainability and how we can achieve full environmental transparency and accountability across our entire value chain," said SAP's Chief Sustainability Officer Daniel Schmid.
UNEP's Jensen says a crucial next step would be for mobile phone operating systems to adopt standards that would allow apps to share environment and carbon footprint information.
"This would enable people to seamlessly calculate their footprints across all applications to develop insights and change behaviours," Jensen said. "Everyone needs access to an individual' environmental dashboard' to truly understand their impact and options for more sustainable living."
Need for common standards
As platforms begin to encode sustainability into their algorithms and product recommendations, common standards are needed to ensure reliability and public trust, say experts.
Indeed, many online retailers are claiming to do more for the environment than they actually are. A January analysis by the European Commission and European national consumer authorities found that in 42 per cent, sustainability claims were exaggerated or false.
To help change that, UNEP serves as the secretariat of the One Planet network, a global community of practitioners, policymakers and experts that encourages sustainable consumption and production.
In November, the One Planet network issued guidance material for e-commerce platforms that outlines how to better inform consumers and enable more sustainable consumption, based on 10 principles from UNEP and the International Trade Centre.
The European Union is also pioneering core standards for digital sustainability through digital product passports that contain relevant information on a product's origin, composition, environmental and carbon performance.
"Digital product passports will be an essential tool to strengthen consumer protection and increase the level of trust and rigour to environmental performance claims," says Jensen. "They are the next frontier on the pathway to planetary sustainability in the digital age."
2022: Small Medium Business & Economic Development Errors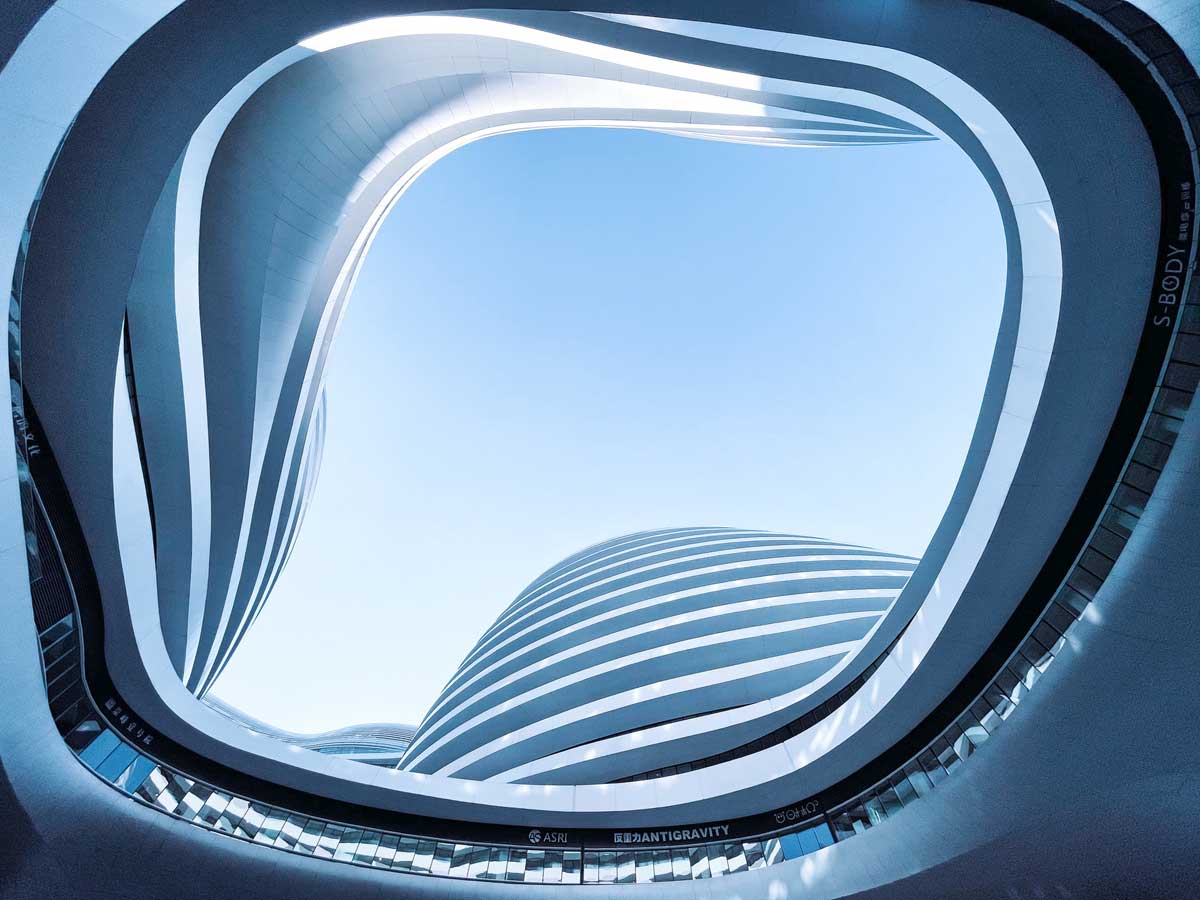 Calling Michelangelo: would Michelangelo erect a skyscraper or can an architect liberate David from a rock of marble? When visibly damaged are the global economies, already drowning their citizenry, how can their economic development departments in hands of those who never ever created a single SME or ran a business, expect anything else from them other than lingering economic agonies?
The day pandemic ends; immediately, on the next day, the panic on the center stage would be the struggling economies across the world. On the small medium business economic fronts, despite, already accepted globally, as the largest tax contributor to any nation. Visible worldwide, already abandoned and ignored without any specific solutions, there is something strategically wrong with upskilling exporters and reskilling manufacturers or the building growth of small medium business economies. The SME sectors in most nations are in serious trouble but are their economic development rightly balanced?
Matching Mindsets: Across the world, hard working citizens across the world pursue their goals and some end up with a job seeker mindset and some job creator mindset; both are good. Here is a globally proven fact; job seekers help build enterprises but job creators are the ones who create that enterprise in the first place. Study in your neighborhoods anywhere across the world and discover the difference.
Visible on LinkedIn: Today, on the SME economic development fronts of the world, clearly visible on their LinkedIn profiles, the related Ministries, mandated government departments, trade-groups, chambers, trade associations and export promotion agencies are primarily led by job seeker mindsets and academic or bureaucratic mentality. Check all this on LinkedIn profiles of economic development teams anywhere across the world.
Will jumbo-pilots do heart transplant, after all, economic performance depends on matching right competency; Needed today, post pandemic economic recovery demands skilled warriors with mastery of national mobilization to decipher SME creation and scalability of diversified SME verticals on digital platforms of upskilling for global age exportability. This fact has hindered any serious progress on such fronts during the last decade. The absence of any significant progress on digitization, national mobilization of entrepreneurialism and upskilling of exportability are clear proofs of a tragically one-sided mindset.
Is it a cruise holiday, or what? Today, the estimated numbers of all frontline economic development team members across 200 nations are roughly enough to fill the world-largest-cruise-ship Symphony that holds 6200 guests. If 99.9% of them are job-seeker mindsets, how can the global economic development fraternity sleep tonight? As many billion people already rely on their performances, some two billion in a critical economic crisis, plus one billion starving and fighting deep poverty. If this is what is holding grassroots prosperity for the last decade, when will be the best time to push the red panic button?
The Big Fallacy of "Access to Finance" Notion: The goals of banking and every major institution on over-fanaticized notions of intricate banking, taxation are of little or no value as SME of the world are not primarily looking for "Access to Capital" they are rather seeking answers and dialogue with entrepreneurial job creator mindsets. SME management and economic development is not about fancy PDF studies of recycled data and extra rubber stamps to convince that lip service is working. No, it is not working right across the world.
SME are also not looking for government loans. They do not require expensive programs offered on Tax relief, as they make no profit, they do not require free financial audits, as they already know what their financial problems are and they also do that require mechanical surveys created by bureaucracies asking the wrong questions. This is the state of SME recovery and economic development outputs and lingering of sufferings.
SME development teams across the world now require mandatory direct SME ownership experiences
The New Hypothesis 2022: The new hypothesis challenges any program on the small medium business development fronts unless in the right hands and right mindsets they are only damaging the national economy. Upon satisfactory research and study, create right equilibrium and bring job seeker and job creator mindsets to collaborate for desired results. As a start 50-50, balances are good targets, however, anything less than 10% active participation of the job creator mindset at any frontline mandated SME Ministry, department, agency or trade groups automatically raises red flags and is deemed ineffective and irrelevant. 
The accidental economists: The hypothesis, further challenges, around the world, economic institutes of sorts, already, focused on past, present and future of local and global economy. Although brilliant in their own rights and great job seekers, they too lack the entrepreneurial job creator mindsets and have no experience of creating enterprises at large. Brilliantly tabulating data creating colorful illustrative charts, but seriously void of specific solutions, justifiably as their profession rejects speculations, however, such bodies never ready to bring such disruptive issues in fear of creating conflicts amongst their own job seeker fraternities. The March of Displaced cometh, the cries of the replaced by automation get louder, the anger of talented misplaced by wrong mindsets becomes visible. Act accordingly
The trail of silence: Academia will neither, as they know well their own myopic job seeker mindset. In a world where facial recognition used to select desired groups, pronouns to right gatherings, social media to isolate voting, but on economic survival fronts where, either print currency or buy riot gears or both, a new norm; unforgiveable is the treatment of small medium business economies and mishmash support of growth. Last century, laborious and procedural skills were precious, this century surrounded by extreme automation; mindsets are now very precious.
Global-age of national mobilization: Start with a constructive open-minded collaborative narrative, demonstrate open courage to allow entrepreneurial points of views heard and critically analyze ideas on mobilization of small mid size business economies. Applying the same new hypotheses across all high potential contributors to SME growth, like national trade groups, associations and chambers as their frontline economic developers must also balance with the job creator mindset otherwise they too become irrelevant. Such ideas are not just criticism rather survival strategies. Across the world, this is a new revolution to arm SME with the right skills to become masters of trade and exports, something abandoned by their economic policies. To further discuss or debate at Cabinet Level explore how Expothon is making footprints on new SME thinking and tabling new deployment strategies. Expothon is also planning a global series of virtual events to uplift SME economies in dozens of selected nations.
Two wheels of the same cart: Silence on such matters is not a good sign. Address candidly; allow both mindsets to debate on how and why as the future becomes workless and how and why small medium business sectors can become the driving engine of new economic progress. Job seekers and job creators are two wheels of the same cart; right assembly will take us far on this economic growth passage. Face the new global age with new confidence. Let the nation witness leadership on mobilization of entrepreneurialism and see a tide of SME growth rise. The rest is easy.
Rebalancing Act: China's 2022 Outlook
Authors: Ibrahim Chowdhury, Ekaterine T. Vashakmadze and Li Yusha
After a strong rebound last year, the world economy is entering a challenging 2022. The advanced economies have recovered rapidly thanks to big stimulus packages and rapid progress with vaccination, but many developing countries continue to struggle.
The spread of new variants amid large inequalities in vaccination rates, elevated food and commodity prices, volatile asset markets, the prospect of policy tightening in the United States and other advanced economies, and continued geopolitical tensions provide a challenging backdrop for developing countries, as the World Bank's Global Economic Prospects report published today highlights.
The global context will also weigh on China's outlook in 2022, by dampening export performance, a key growth driver last year. Following a strong 8 percent cyclical rebound in 2021, the World Bank expects growth in China to slow to 5.1 percent in 2022, closer to its potential — the sustainable growth rate of output at full capacity.
Indeed, growth in the second half of 2021 was below this level, and so our forecast assumes a modest amount of policy loosening. Although we expect momentum to pick up, our outlook is subject to domestic in addition to global downside risks. Renewed domestic COVID-19 outbreaks, including the new Omicron variant and other highly transmittable variants, could require more broad-based and longer-lasting restrictions, leading to larger disruptions in economic activity. A severe and prolonged downturn in the real estate sector could have significant economy-wide reverberations.
In the face of these headwinds, China's policymakers should nonetheless keep a steady hand. Our latest China Economic Update argues that the old playbook of boosting domestic demand through investment-led stimulus will merely exacerbate risks in the real estate sector and reap increasingly lower returns as China's stock of public infrastructure approaches its saturation point.
Instead, to achieve sustained growth, China needs to stick to the challenging path of rebalancing its economy along three dimensions: first, the shift from external demand to domestic demand and from investment and industry-led growth to greater reliance on consumption and services; second, a greater role for markets and the private sector in driving innovation and the allocation of capital and talent; and third, the transition from a high to a low-carbon economy.
None of these rebalancing acts are easy. However, as the China Economic Update points out, structural reforms could help reduce the trade-offs involved in transitioning to a new path of high-quality growth.
First, fiscal reforms could aim to create a more progressive tax system while boosting social safety nets and spending on health and education. This would help lower precautionary household savings and thereby support the rebalancing toward domestic consumption, while also reducing income inequality among households.
Second, following tightening anti-monopoly provisions aimed at digital platforms, and a range of restrictions imposed on online consumer services, the authorities could consider shifting their attention to remaining barriers to market competition more broadly to spur innovation and productivity growth.
A further opening-up of the protected services sector, for example, could improve access to high-quality services and support the rebalancing toward high-value service jobs (a special focus of the World Bank report). Eliminating remaining restrictions on labor mobility by abolishing the hukou, China's system of household registration, for all urban areas would equally support the growth of vibrant service economies in China's largest cities.
Third, the wider use of carbon pricing, for example, through an expansion of the scope and tightening of the emissions trading system rules, as well power sector reforms to encourage the penetration and nationwide trade and dispatch of renewables, would not only generate environmental benefits but also contribute to China's economic transformation to a more sustainable and innovation-based growth model.
In addition, a more robust corporate and bank resolution framework would contribute to mitigating moral hazards, thereby reducing the trade-offs between monetary policy easing and financial risk management. Addressing distortions in the access to credit — reflected in persistent spreads between private and State borrowers — could support the shift to more innovation-driven, private sector-led growth.
Productivity growth in China during the past four decades of reform and opening-up has been private-sector led. The scope for future productivity gains through the diffusion of modern technologies and practices among smaller private companies remains large. Realizing these gains will require a level playing field with State-owned enterprises.
While the latter have played an instrumental role during the pandemic to stabilize employment, deliver key services and, in some cases, close local government budget gaps, their ability to drive the next phase of growth is questionable given lower profits and productivity growth rates in the past.
In 2022, the authorities will face a significantly more challenging policy environment. They will need to remain vigilant and ready to recalibrate financial and monetary policies to ensure the difficulties in the real estate sector don't spill over into broader economic distress. Recent policy loosening suggests the policymakers are well aware of these risks.
However, in aiming to keep growth on a steady path close to potential, they will need to be similarly alert to the risk of accumulating ever greater levels of corporate and local government debt. The transition to high-quality growth will require economic rebalancing toward consumption, services, and green investments. If the past is any guide to the future, the reliance on markets and private sector initiative is China's best bet to achieve the required structural change swiftly and at minimum cost.
First published on China Daily, via World Bank