Convergence Of Competitive Markets And Indian Elections
If competition is a key component of a flourishing economy, it is equally true that competition in electoral politics and elections is a powerful force for the healthy growth of a vibrant democracy enhancing legitimacy of political parties and their responsiveness to the aspirations of the electorate.
Viewed from the Indian perspective, there is a striking identity between the rights of consumers in the free market economy and the rights of voters in our political democracy. Equally noteworthy is the identity of the fundamental principles governing the rule of law in the free market system, the institutional arrangements for safeguarding consumer rights and the rule of law of elections and the regulatory environment for monitoring the functioning of a free and fair electoral democracy. The free market system ensures the best available goods and services are offered to the consumer at the optimal price following the principles of free market competition without restrictive and unfair trade practices enforced through the Consumer Protection Act1986 and the Competition Act 2002.
In the democratic system, the voters are given the right to elect the best available persons as people's representatives through conducting elections in a free and fair manner which forms the bedrock of democracy. This is ensured by the Election Commission through the enforcement of the Guidelines of Model Code of Conduct for political parties and candidates during elections mainly with respect to speeches, polling day, polling booths, portfolios, election manifestos, processions and general conduct. Thus, while the role of a Referee in the free market system in India is played by the Consumer Disputes Redressal Forum and Competition Commission of India, the rules of free and fair elections in political democracy are enforced by the Election Commission of India.
In a market economy, competition facilitates a host of benefits: awareness and market penetration, higher quality at same prices, increase in demand and consumption through competitive pricing, product differentiation, upgradation and innovation, improvements in efficiency of production at optimal levels by minimising cost and losses and increasing customer service and satisfaction. Competition in politics and elections elevates the voter to a pivotal role in democracy as that given to the consumer in a market driven economy. Electoral candidates vie for votes by promising reforms such as better governance, greater socio-economic equity and positive measures for poverty alleviation.
Each political party through its campaigns, manifesto and other propaganda machinery strives hard to win the maximum number of voters in electoral democracy transforming it as a political free market system with fierce competition between the players similar to the efforts of sellers in the free market economy to attract the maximum number of customers.
A free market system across the globe, is characterised by the existence of not only the most efficient firms but also several inefficient ones who are unable to produce the best quality goods and services at lowest prices and even those resorting to fraudulent , restrictive and unfair trade practices. Similarly, in political democracy and elections around the world, besides politicians and parties with high degree of integrity and democratic values, there are those with criminal records, adopting ideologies prejudiced by notions of race, caste, colour, gender and religion based politics, and those charged with allegations of vote buying etc. which continues to undermine the democratic process.
Consumer Rights in a Free Market Economy
In India, the interests of the consumer in the market economy from restrictive, unfair and anti-competitive trade practices by firms is safeguarded through several strong legal provisions which inter alia includes the enactment of the Consumer Protection Act 1986 and the Competition Act 2002. In addition, consumers rights in the economy are further protected through The Indian Contract Act, 1872, The Sale of Goods Act, of 1930 and The Agriculture produce Act of 1937. This is further strengthened by the establishment of supportive quasi-judicial institutional arrangements i.e the Consumer Disputes Redressal Commission at the National, State and District level as well as the Competition Commission of India.
The main objective of the competition law of India is to promote economic efficiency using competition as one of the means of assisting the creation of market responsive to consumer preferences. The advantages of perfect competition are three-fold: allocative efficiency which ensures that costs of production are kept at a minimum and dynamic efficiency which promotes innovative practices.
To achieve its objectives, the Competition Commission of India endeavours to do the following:
Make the markets work for the benefit and welfare of consumers
Ensure fair and healthy competition in economic activities in the country for faster and inclusive growth and development of the economy.
Implement competition policies with an aim to effectuate the most efficient utilization of economic resources.
Develop and nurture effective relations and interactions with sectoral regulators to ensure smooth alignment of sectoral regulatory laws in tandem with the competition law.
Effectively carry out competition advocacy and spread the information on benefits of competition among all stakeholders to establish and nurture completion culture in Indian economy.
Voters Rights in a Political Democracy
As a free market economy cannot sustain consumer rights without supportive legal and institutional framework, there is little doubt that for the survival of a free and fair democracy, the rule of law should prevail and it is necessary that the best available persons should be chosen as people's representatives for proper governance of the country (Gadakh Yashwantrao Kankararao v Balasaheb Vikhepati lAIR 1994 SC 678). India isa sovereign, socialist, secular democratic republic. Democracy is one of the inalienable basic features of the Constitution of India and forms parts of its basic structure (Kesavanand Bharati v State of Kerala and Others AIR 1973 SC 1461). The concept of democracy, as visualised by the Constitution, pre-supposes the representation of the people in Parliament and State Legislatures by the method of election (N.P.Punnuswami v Returning Officer Namakka lAIR 1952 SC 64).
Accordingly, in India, in the realm of political democracy and elections, the interests of the voters and electorate is safeguarded through the Constitution of India, Representation of the People's Act 1950 and 1951,Presidential and Vice Presidential Elections Rules 1974, Registration of Electors Rules 1960 and Conduct of Elections Rules 1961.
In India, the above legal provisions of elections and voting under political democracy are administered and further supplemented by the Election Commission's directions and instructions on all aspects. The underlying principle of parliamentary democracy enforced by the Election Commission of India is to ensure free and fair elections for which there are three pre-requisites: (1) an authority to conduct these elections, which should be insulated from political and executive interference, (2) set of laws which should govern the conduct of elections and in accordance whereof the authority charged with the responsibility of conducting these elections should hold them, and (3) a mechanism whereby all doubts and disputes arising in connection with these elections should be resolved. The Constitution of Indi has paid due attention to all these imperatives and duly provided for all the three matters.
The Constitution has created an independent Election Commission of India in which vest the superintendence, direction and control of preparation of electoral rolls for, and conduct of elections to, the officers of president and Vice President of India and Parliament and State Legislatures (Article 324). A similar independent constitutional authority has been created for conduct of elections to municipalities, panchayats and other local bodies (Articles 243 K and 243 ZA) along with legal and institutional provisions for settlement of disputes relating to elections.
Model Code of Conduct in India
Election Commission of India has laid down a set of guidelines for conduct of political parties and candidate during elections. The main points of code of conduct are:
The government may not lay any new ground for projects or public initiatives once the Model Code of Conduct comes into force.
Government bodies are not to participate in any recruitment process during the electoral process.
The contesting candidates and their campaigners must respect the home life of their rivals and should not disturb them by holding road shows or demonstrations in front of their houses.
The election campaign rallies and road shows must not hinder the road traffic.
Candidates are asked to refrain from distributing liquor to voters.
The Code hinders the government or ruling party leaders from launching new welfare programmes like construction of roads, provision of drinking water facilities etc or any ribbon-cutting ceremonies.
The code instructs that public spaces like meeting grounds, helipads, government guest houses and bungalows should be equally shared among the contesting candidates. These public spaces should not be monopolized by a few candidates.
On polling day, all political party candidates should cooperate with the poll-duty officials at the voting booths for an orderly voting process. Candidates should not display their election symbols near and around the poll booths on the polling day. No one should enter the booths without a valid pass from the Election Commission.
There will be poll observers to who any complaints can be reported or submitted.
The ruling party should not use its seat of power for the campaign purposes.
The ruling party ministers should not make any ad-hoc appointment of officials, which may influence the voters in favour of the party in power.
Before using loud speakers during their poll campaigning, candidates and political parties must obtain permission or license from the local authorities. The candidates should inform the local police for conducting election rallies to enable the police authorities to make required security arrangements.
Conclusion
In a wider sense, both free markets and democratic elections are run on the basis of a set of rules with respective regulatory bodies enforcing the rules of the game. While there is a strong element of political centralization in the decision making process of elections, free market system is tilted more towards the principle of economic decentralisation. However, the consumer and the voter whose rights are legally and institutionally safeguarded remain as the principal beneficiaries of both systems- the economic and political. Thus free markets and democracy have identical underlying objectives of maximising welfare of the people. The convergence of the political economy of free markets and elections therefore highlights the democratic principles governing the welfare of citizens.
The CIIE: A gorgeous chorus of integrated world economy
The 2nd China International Import Expo (CIIE) will be held in Shanghai, China from November 5th to 10th. Iran will participate in Country Exhibition, Business Exhibition and Hongqiao International Economic Forum (HIEF). Here, I would like to introduce the CIIE to Iranian friends.
The 1st CIIE achieved great success. On November 5th to 10th, 2018, the first CIIE was successfully held in Shanghai, China, with a profound influence around the world. First, the scale of the exhibition was large. Covering a total area of 300,000 square meters, 172 countries and international organizations participated, and 3,617 overseas companies took part in the exhibition, fully reflecting the strong appeal of the Chinese market. Second, the level of the exhibition was high. More than 220 of the world's top 500 companies participated in the exhibition, and more than 300 new products and technologies were first released. Third, the result of the exhibition was rewarding. More than 800,000 exhibitors and purchasers attended the conference, concluding contracts over US$57.8 billion.
During the 1st HIEF, Chinese President Xi Jinping attended the opening ceremony and delivered a keynote speech. More than 30 foreign heads of states and international organizations delivered speeches and more than 4,500 delegates attended the forum. The Country Exhibition covered all five continents, including developed countries, developing countries and least developed countries. The Country Exhibition pavilions had different styles, highlighting their own characteristics, and making full use of high-tech means and diverse forms to display their unique regional culture and distinct advantageous industries, including goods trade, service trade, industrial development, investment, tourism and specialty.
The second CIIE is quite worth expecting. Namely, its scale will be even larger. The exhibition area has increased from 300,000 to 330,000 square meters. More than 170 countries, international organizations, over 3,000 exhibitors and 400,000 purchasers have signed up for the exhibition. There will be more than 200 supporting and facilitating activities, such as interpretation of economy policies, release of research reports, international cultural exchange, corporate promotion, as well as sellers and buyers' matching negotiations. Its quality will be further upgraded. The exhibitors are more diversified. The number of companies in the world's top 500 and leading industrial enterprises exceeds that of the first CIIE, and there will be even more visitors and international purchasers. Professional, high-quality, cutting-edge and featured exhibits will be more concentrated and the quality will be further improved. Its innovation will be much stronger. This year, for the first time, the CIIE news release platform will be set up. The Chinese ministries and local governments will jointly interpret important policies. International organizations and research institutions will release annual reports and industrial reports respectively. The CIIE will continue to be chosen as an ideal platform by participating companies to launch their products and technologies, the number of which is expected to overpass last year's. Innovative exhibition forms such as quality life, technology life, and artificial intelligence will give participants a first-class experience.
As a major feature and highlight of the CIIE this year, there will be more than 60 countries participating in the Country Exhibition, covering an area of about 30,000 square meters. The theme of HIEF this year is "Openness, Innovation, Cooperation, and Win-win". More than 50 important speakers from political, business and academic fields including WTO Director-general, UNCTAD Secretary-general, Nobel laureate in economics and leaders of global top 500 enterprises, will jointly explore the new trend of global economic development, share their views and insights on meeting new challenges, overcoming difficulties, and finding ways for further developing globe economy in the new era.
The open and cooperative CIIE will never end. The CIIE was first initiated, planned, deployed, and promoted by President Xi Jinping in person. As an event to be held on an annual basis, the CIIE will feature good performance, good results and continued success in the years to come. Adhering to the global governance concept of extensive consultation, joint contribution and shared benefits, the CIIE welcomes countries to share China's development dividends. It provides new opportunities for countries to expand exports to China, but also develop trade relations with third countries. It builds a new platform for countries to demonstrate national development achievements and to explore global economic and trade issues. It injects new impetus to global trade and world economic growth. Upholding the spirit of openness and cooperation, the CIIE is not a China's solo show, but rather a chorus of countries of all over the world. Working together with the international community, China is willing to develop the CIIE into an effective channel for the goods, technologies and services from the world to enter the Chinese market, an open and cooperative platform for countries around the world to strengthen cooperation and exchanges and conduct international trade, an international public product to promote economic globalization. China is willing to make joint efforts with the world to construct an open world economy, build a community with a shared future for mankind, and facilitate better development of global trade and world economy.
I believe that Iranian companies participating in this year's CIIE will be warmly welcomed with the world-famous Persian carpets, saffron, handicrafts and etc…The Iran Country Exhibition High-Tech Pavilion will open a new window for China and other countries as well to perceive and further understand Iran's technological strength and advanced products with its featured products in the fields of IT, energy, environment, nano, biology and health. As an important hub along the Silk Road , Iran's voice and view will be heard at HIEF and spread to the rest of the world.
Here, I wish CIIE a gorgeous chorus of the integrated world economy and having a long-lasting profound impact of the world.
From our partner Tehran Times
Modi's India a flawed partner for post-Brexit Britain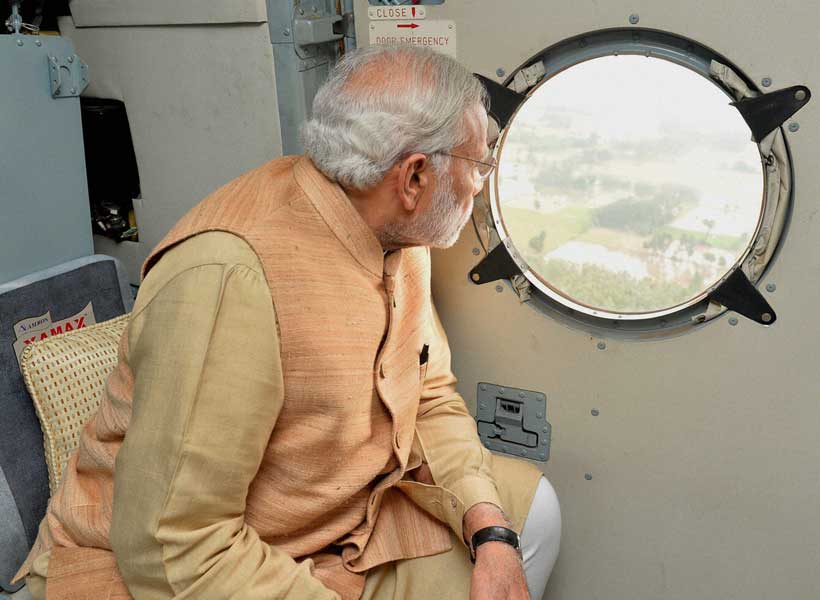 With just two weeks to go until Britain is scheduled to exit the European Union, Boris Johnson and his ministers are understandably focused on the last-minute dash to formulate a workable Brexit deal with the EU. Once this moment has passed, however, either Johnson or whoever replaces him as PM will come under intense pressure to deliver the trade deals Brexit side supporters have so talked up since 2016.
One such envisaged deal is with India. Seven decades after securing independence from Britain's colonial empire, New Delhi has the world's seventh-largest economy and one of its fastest growth rates. The prospect of deeper trade ties with Asia's third-largest economy has been a major feature of the pitch for a "Global Britain" that extends the UK's reach beyond the continent, and Johnson himself made a big thing of expanding economic ties with India while campaigning to become PM.
Unfortunately, any plans to kickstart trade agreements with India will run into problems, and not just over immigration and visa issues. India is on the verge of a serious economic downturn, hit by job losses and decreasing levels of foreign investment. With growth slowing down, Indian PM Narendra Modi has fallen back on his aggressive brand of Hindu nationalism to galvanise public support, a gambit that has most recently resulted in his government's controversial move to strip automony from Kashmir.
Bad time for a UK-India trade deal
Whereas only a few years ago India was held up as one of the world's fastest growing economies and an enticing prospect for global trade and investment, Moody's new projection of a 5.8% growth rate represents a danger to Narendra Modi's promise of a $5 trillion economy. Recently released figures show India's GDP growth falling for the fifth successive quarter, to a six-year low of 5.2%.
India's economic woes are reflected in patterns of foreign investment. Around $45 billion has been invested in India from abroad over the last 6 years. The downturn in the country's economic fortunes has seen a record $4.5 billion of shares sold by foreign investors since June this year. These economic problems are linked to Modi's failure to carry through on economic reforms promised when he came to power in 2014, when a number of structural problems were seen as inhibiting external trade relationships.
India currently has over 1,000 business regulations and more than 3,000 filing requirements, as well as differing standards for social, environmental and human rights. These have been sticking points in the moribund trade deal negotiations between India and the EU, and Brexit advocates have not explained how they plan to overcome these hurdles.
Hostility to foreign companies
Structural issues are only part of the problem. Another key concern is the Indian government's adversarial attitude towards foreign investors. Despite Modi's promises to make India an attractive place to do business, his government has continued protectionist policies that throttle the country's ability to attract outside capital.
One issue is retrospective taxation. Under Modi's predecessor, Manmohan Singh, several British and international firms were hit with sizeable, legally dubious tax bills by the Indian government. Modi came to power on a promise of ending retrospective tax bills being imposed on overseas companies, and yet British firms such as Vodafone and Cairn Energy still find themselves pursued through the courts for back-dated tax bills, despite the protections they should enjoy under the bilateral investment treaty between India and the UK.
Vodafone's case involved its 2007 acquisition of a stake in cellular carrier Hutchinson Essar. While the deal did not take place in India, New Delhi determined Vodafone still owed $5 billion in taxes on the overseas transaction. After the Indian Supreme Court dismissed the claim in 2012, India's previous government introduced a new law to tax transactions of this nature that retroactively applied to cases going back to 1962. Modi attacked this "tax terrorism" at the time, but his government has continued its dogged pursuit of Vodafone in the courts.
Cairn Energy has faced an equally arduous struggle with the Indian Ministry of Finance, which in 2014 blocked the British firm from selling its 10% stake in Cairn India and subsequently demanded $1.6 billion in taxes. Indian officials used the 2012 law to justify their actions, violating the bilateral investment treaty and breaking one of Modi's own campaign promises in the process.
Immigration laws a further sticking point
This recent history should already give British businesses pause, but the most obvious obstacle in any trade negotiations between UK and India will be the issue of immigration. The Centre For European Reform has argued post-Brexit trade will be closely linked to opening up UK borders to workers from partner countries, but a UK Commons Foreign Affairs Select Committee report in June highlighted how Britain's immigration restrictions on Indian workers, students and tourists has already impacted bilateral trade relations. The report noted how the UK has slipped from being India's 2nd largest trade partner in 1999 to 17th in 2019, adding that skilled workers, students and tourists are deterred from coming to the UK by the complicated, expensive and unwelcoming British migration system.
It is unlikely the Modi government will agree to any UK-India trade deal that doesn't guarantee a relaxing of immigration rules that will allow a free flow of people as well as goods and capital between the two countries. The question is whether the British government, which has veered ever more closely towards a Brexit-fuelled populism at odds with relaxed border controls, will be flexible enough to sign up to this.
Given these issues, are Britain's hopes for a post-Brexit dividend in Indian trade dead on arrival? Unless Modi's government starts living up to international standards and honouring his country's investment agreements with British companies, "Global Britain" may not get much further with India than it has with the US.
A more effective labour market approach to fighting poverty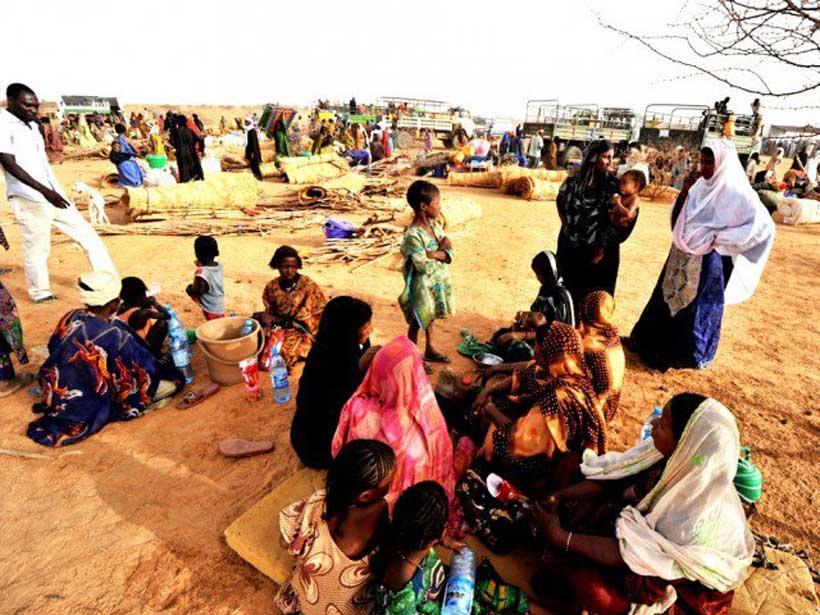 Gainful employment is still the most reliable way of escaping poverty. However, access to both jobs and decent working conditions remains a challenge. Sixty-six per cent of employed people in developing economies and 22 per cent in emerging economies are in either extreme or moderate working poverty, and the problem becomes even more striking when the dependents of these "working poor" are considered.

Thus, it is not just unemployment or inactivity that traps people in poverty, they are also held back by a lack of decent work opportunities, including underemployment or informal employment.

Appropriate labour market policies can play an important role in the fight to eradicate poverty, by increasing access to job opportunities and improving the quality of working conditions. In particular, labour market policies that combine income support for jobless people with active labour market policies (ALMPs).

The new ILO report What works: Promoting pathways to decent work shows that combining income support with active labour market support allows countries to tackle multiple barriers to decent work. These barriers can be structural, (e.g. lack of education and skills, presence of inequalities) or temporary (e.g. climate-related shocks, economic crises). This policy combination is particularly relevant today, at a time when the world of work is being reshaped by global forces such as international trade, technological progress, demographic shifts and environmental transformations.
Policies that combine income support with ALMPs can help people to adjust to the changes these forces create in the labour market. Income support ensures that people do not fall into poverty during joblessness and that they are not forced to accept any work, irrespective of its quality. At the same time, ALMPs endow people with the skills they need to find quality employment, improving their employability over the medium- to long-term.

New evidence gathered for this report shows that this combination of income support and active support is indeed effective in improving labour market conditions: impact evaluations of selected policies indicate how people who have benefited from this type of integrated approach have higher employment chances and better working conditions.

One example of how this combined approach can produce results is the innovative unemployment benefit scheme unrolled in Mauritius, the "Workfare Programme". This provides workers with access to income support and three different types of activation measures; training (discontinued in 2016), job placement and start-up support. The programme was also open to those unemployed people who were previously working in an informal job. By extending coverage to the most vulnerable workers, the scheme has helped reduce inequalities and unlock the informality trap.

Another success came through a public works scheme implemented in Uruguay as part of a larger conditional cash transfer programme, the National Social Emergency Plan (PANES). The programme was implemented during a deep economic recession and carefully targeted the poorest and most vulnerable.

Beneficiaries of PANES were given the opportunity to take part in public works. In exchange for full-time work for up to five months, they received a higher level of income support as well as additional job placement help. This approach reached a large share of the population at risk of extreme poverty and who lacked social protection. The report indicates that providing both measures together was critical to the project's success.

The effects of these policies on poverty eradication cannot be overestimated. By tackling unemployment, underemployment and informality, policies combining income support with ALMPs can directly affect some of the roots of poverty, while enhancing the working conditions and labour market opportunities for millions of women and men in emerging and developing countries.