Suppressed OPCW Finding: War-Crime Likely Perpetrated by U.S. Against Syria on 14 April 2018
On May 13th, Tim Hayward of the Working Group on Syria made public on his website an utterly damning document that had been suspiciously excluded from the final investigative report by the Organization for Prohibition of Chemical Weapons (OPCW) regarding the U.S.-and-allied allegation that on 7 April 2018 the Syrian Government had sarin-attacked residents in its town of Douma and had killed a large number of non-combatants. Seven days after that alleged incident, the U.S. and two of its allies, UK and France, massively missile-invaded Syria on April 14th, in alleged international 'response' to that alleged national war-crime on the part of Syria's Government. It now turns out that that alleged national war-crime was totally staged by America's own proxy-soldiers, Islamic terrorists who were trying to overthrow Syria's Government, and so the attack against Syria on 14 April 2018 by U.S., UK and France, constitutes an international war-crime, an unequivocal violation of the U.N.'s Charter.
This excluded finding by the OPCW is proof that "the US Government's Interpretation of the Technical Intelligence It Gathered Prior to and After the August 21 Attack CANNOT POSSIBLY BE CORRECT". That's the way an independent detailed study by the two top U.S. experts had concluded their study of the U.N.'s evidence concerning the U.S.-and-allied allegations that there had been a 21 August 2013 sarin-attack by the Syrian Government against its town of East Ghouta. Their finding then was virtually identical regarding that U.S.-alleged sarin-use by Syria's Government — identical to this recent OPCW finding. And that finding regarding the earlier 'incident' likewise was suppressed, instead of reported by the 'news'-media. The two investigators in that earlier report, which was issued on 14 January 2014, were MIT's Ted Postol and Richard Lloyd.
The clearest summary-report about the newer suppressed finding was "signed by Ian Henderson (an investigative team leader for the OPCW" and is best summarized by Kit Knightly's May 14th "Leaked Report: Douma 'Chemical Attack' Likely Staged" at Off-Guardian.org (a terrific website of investigative journalism that exposes lies by mainstream 'news'-media, such as Britain's Guardian). As Knightly especially pointed out, that OPCW investigative team's report to OPCW had concluded:
"In summary, observations at the scene of the two locations, together with subsequent analysis, suggest that there is a higher probability that both cylinders were manually placed at those two locations rather than being dropped."
As we shall later show, that statement at the end of the OPCW team's report, was a huge understatement: they had, in fact, proven that "both cylinders were manually placed at those two locations [by the anti-Government side, as a set-up to stage the event and blame it on the Government] rather than being dropped [by a plane, from the Government, as the U.S. alleged]."
So: that's virtually a clone of the earlier Postol-Lloyd finding regarding the 13 August 2013 incident, except that, whereas the earlier incident was real and had been carried out by America's Syrian proxy-forces (fanatic Islamists), this more recent 'incident' was (as now is clear not only from the latest revelation) entirely staged by the U.S.-and-allied side. It had not existed at all.
Obviously, if that finding is confirmed by an international tribunal not for internal war-crimes but for international war-crimes, then Donald Trump, Theresa May, and Emmanuel Macron, could be sentenced to prison, or worse, but is there any tribunal anywhere that could handle such cases? Almost certainly not. Leaders, such as those, stand above any law. And isn't that the real problem here?
On 17 May 2019, Russia's Tass news agency headlined "Militants preparing provocation with chemical weapons in Syria" and reported that, "Militants from Jebhat al-Nusra terrorist group (banned in Russia) are preparing a provocation to accuse Russian servicemen of using chemical weapons in Syria, the Russian Center for reconciliation of the conflicting sides said on Friday [May 17th]." Jabhat al-Nusra is Syria's branch of Al Qaeda, and U.S. President Barack Obama's efforts to overthrow the Syrian Government depended very heavily upon that organization to train the non-Kurdish proxy-forces that the U.S. regime and its press called 'rebels' instead of jihadists (which they actually were). The U.S. armed and protected al-Nusra.
Back on 13 February 2018, less than two months prior to the faked 7 April 2018 Douma chemical 'attack', Russia's RT had headlined "Tip-off received on Al-Nusra, White Helmets plotting chemical weapons provocation in Syria – Moscow", and reported that:
Russia's Center for Reconciliation in Syria says it's been warned that Jabhat Al-Nusra terrorists brought in chlorine containers to a local village, where they aimed to work with the White Helmets to stage "a provocation." … According to the source, on the afternoon of February 12, rebels from the Jabhat Al-Nusra (Al-Nusra Front) terrorist organization brought three cars packed with more than 20 cylinders of chlorine along with personal protective equipment to Serakab. Additionally, according to the caller, representatives of the local branch of the White Helmets, wearing individual means of protection, conducted rehearsals of "giving first aid" to "local residents" who were supposedly suffering from poisoning."
That appears to have been an accurate description of what the OPCW investigators found in Douma after the faked 7 April 2018 incident there. However U.S.-allied press didn't report anything of the kind, neither before nor after that faked incident. The reality was suppressed instead of reported there. The latest suppressed finding by the OPCW is a repeat of that pattern.
Further indication of how clear the evidence actually is that the 7 April 2018 Douma incident was staged has been presented by the excruciatingly detailed May 12th document from the team of Paul McKeigue, David Miller, and Piers Robinson, headlined "Assessment by the engineering sub-team of the OPCW Fact-Finding Mission investigating the alleged chemical attack in Douma in April 2018". It explains "that the cylinders were manually placed in position is 'the only plausible explanation for observations at the scene'," BECAUSE (and this is quoting now directly from paragraph 32 of the OPCW Engineer's suppressed report of his team's findings) "The dimensions, characteristics and appearance of the cylinders, and the surrounding scene of the incidents, were inconsistent with what would have been expected in the case of either cylinder being delivered from an aircraft. In each case the alternative hypothesis produced the only plausible explanation for observations at the scene."
The full paragraph 32 opened by saying that "At this stage the FFM engineering sub-team cannot be certain that the cylinders at either location arrived there as a result of being dropped from an aircraft." But when it went on to say "In each case the alternative hypothesis produced the only plausible explanation for observations at the scene," that "alternative hypothesis" referred to the alternative to the cylinder's "being dropped from a plane." That "alternative hypothesis" refers to people on the ground having placed it there. That "alternative hypothesis" referred to the event's having been staged by people on the ground. That "alternative hypothesis" referred to the U.S. side's proxy-forces — America's 'Syrian rebels') having staged this event and filmed its alleged aftermath so that the U.S.-UK-led White Helmets could then feed it to the U.S.-and-allied 'news'-media so as to enrage their publics against Syria's Government enough for those publics to think that the subsequent U.S.-and-allied bombing of Syria, On 14 April 2018, was a 'humanitarian' action.
The OPCW's Engineering team stated there, very clearly, that the U.S.-and-allied allegations that those cylinders had been dropped from a plane or planes "CANNOT POSSIBLY BE CORRECT," as Postol and Lloyd had previously said about the U.S.-and-allied alleged Syrian Government 21 August 2013 sarin gas attack against East Ghouta. This is a tactful way of saying that the U.S. and its allied regimes had lied about it.
Britain's Daily Mail headlined on May 16th "Strange News from the OPCW", and Peter Hitchens, at his blog there, reported that "I have received the following reply from the Organisation for the Prohibition of Chemical Weapons." It said that, "the OPCW Technical Secretariat is conducting an internal investigation about the unauthorised release of the document in question." This had been an "unauthorized release"; no question was being raised as to the document's authenticity.
Who will get the rope to hang Trump, May, and Macron? Of course, nobody. This is the type of world we are living in. Accountability and punishment are only downward, to the individuals below (and many of them are railroaded); credit and rewards are only upward, to the masters above; and so there is no ultimate downside for the people at the very top to perpetrate any crime. There really is no legal jeopardy for people in the positions of Trump, May, and Macron. Such people administer whatever laws actually apply to themselves. There is no accountability for such people, in our world. They are above the reach of any law. And their press say that they are a free press, and that their nation is a democracy. Has the term "democracy" now lost all significant meaning? Or is everything that's important now, just propaganda, just lies? Is that what we should expect? How can democracy even function under such conditions? It obviously can't.
The lengthy presentation and analysis of this Engineering report, that the group to which the document had been leaked issued, closed by saying "We thank the OPCW staff members who have communicated with us at considerable personal risk." All of the decent people there must be terrified, much like a woman who has just been raped is. But this is on a much bigger scale.
Additional considerations on the Huawei 5G issue
In principle, excluding Huawei's 5G from the US networks certainly does not make them safer.
The logic for the operation of the 5G network is such that the criteria for secure transmission shall be defined immediately.
An executive order of President Trump, issued last May, prevents US companies from buying materials and information technology from companies that pose a danger to national security.
There is an obvious reference to Huawei and ZTE, the two Chinese companies that currently set and dictate the rules in the 5G sector.
At the basis of these operations for excluding Huawei-ZTE products there is the new Chinese National Intelligence Law of 2017, which obliges all Chinese companies to support the government abroad.
It should be recalled, however, that – according to all independent analysts – Huawei and its 5G network are at least a year "ahead" of their Western competitors, besides being less expensive and more user-friendly.
The 2017 law provides the Chinese system (and the CPC) with new tools – especially in the cyber sphere – for State security. Exactly the opposite of what happens in the West, where the intelligence services seem to be bogged down in an eternal wasteland made of little money, excess of regulations, hatred on the part of decision-makers and closed-minded attitude vis-à-vis civil society.
Considering this strategic context, it is easy to predict what will happen to us.
Nevertheless, it is not just a matter of naive evaluation of hardware – as far as the Huawei 5G network is concerned – considering that the dangers to security are always present also in software and networks.
Thinking that there is only one danger for the 5G networks, and not for others, is a colossal naivety, which will be exploited by those who do not want us to equip ourselves with 5G networks at the best level available on the world market.
In fact, both the Russian Federation and North Korea have already penetrated some US web networks without using – in any way – Huawei or Chinese-made material.
Hence why so much ado about Huawei, considering that the current 5G or 4G networks are equally penetrable, and certainly not by China?
As I hope it is clear, the origin of a network says nothing about who wants to use it illegally or "covertly" and how.
The US 5G system has not yet an international standard, while the 4G security measures, which may well be adapted to the new network, have not yet been fully adapted to the new use paradigm, both in the USA and in the EU.
A recent study on the 5G authentication by the ETH of Zurich and the universities of Lorraine and Dundee has showed that the standard currently used on the 5G network- derived from the 3rd Generation Partnership Project (3GPP), an international organization of telecommunication industries – lacks security and accuracy.
Hence, this is certainly not a "fault" of Huawei.
The Authorization and Key Agreement (AKA), which is a security protocol used mainly in the 5G network, also shows structural weaknesses, which can enable some people to steal data and intercept communications.
Once again this does not regard Huawei. Quite the reverse.
It should be recalled that currently the US government has no control over the 5G procedures and standards. It can only collaborate – and not substantially – with the companies operating in the sector. Nevertheless, we believe it is already too late.
The myth of the "free market" is back again. If the USA still believes that a network like the 5G – which, as was said in the Davos Forum, will create the "fourth industrial revolution" – can do without the State support, we are really stuck back in the nineteenth century.
Instead of always thinking about the links between the founder of Huawei and Chinese Armed Forces (and, indeed, we should wonder how many US companies are born from the military sector and hence why should we trust them), the USA should be able to establish – by legislation – the built-in network security standards and criteria.
But it will never do so. Hence also the USA is interested in building 5G networks with backdoors, while Huawei follows the world market and adapts to it.
This should obviously apply to all producers. Why is no world Conference of 5G producers organized to set the network security criteria? Is someone – who is not Huawei – afraid of it?
A further problem for the advanced networks will arise with the Internet of Things (IoT), one of the 5G elective applications.
The IoT is a particularly sensitive system and many attempts have already been made by hackers to block it, especially with the Distributed Denial of Service (DDOS).
We can partly survive with the same 5G flow rate, but nothing can be guaranteed and taken for granted.
But, ultimately, what is really the 5G network?
It is a set of technologies, which can connect both self-driving cars and the most traditional data networks.
The transmission bandwidth is over 20 gigabits per second, but the 5G network operates with two different frequencies.
In one of two modes, the 5G system uses the same networks and the same frequencies as 4G and WI-FI, but with a better coding system and with wider transmission channels.
In the second mode, the 5G system uses much smaller frequencies, which can send data even faster than 4G, but for shorter distances.
Hence, considering that the 5G system operates mainly with small and very small waves, which "fall" after a short distance, it will need more transmitters – in series or in parallel.
With a view to increasing the bandwidth, the 5G cells use – in particular – a technology called Multiple Input, Multiple Output (MIMO).
In this case, hundreds of antennas operate at the same time, which significantly increases the speed and proportionally decreases the signal latency.
In the 5G network it is currently one millisecond only, while in the 4G system the standard latency is 30 milliseconds.
There is also a specific 5G technology available, enabling both transmitters and receivers to send / receive data on the same wavelength.
It is known as full duplex and operates with specific circuits, so that the outgoing and incoming signals can never interfere with one another.
At security level, the 5G network is weak when exchanging cryptographic data and, obviously, the greater the number of processing points, the more the possibility of data theft increases geometrically.
Currently, however, it is weak for everyone, not just for Huawei users.
The average 5G speed is currently one gigabyte per second (1GBps) – far beyond the 4G standard and the standard of any WI-FI network operating today.
As already seen, with a view to reaching the very high speed of its signal, the 5G network uses the millimeter waves (MMS).
They are radio signals with frequencies ranging between 30 and 300GHz. Obviously, high frequency waves have a great signal transfer capability and carry much data, while the lower frequency ones carry little data and can be blocked by buildings, cars, airplanes and trees.
With a view to solving this problem, the 5G network resorts to small cell antennas, which must be placed in a far more widespread way than 4G antennas – one every 150 meters approximately.
The small cell antennas are 1.3 meter high, but if the 4G uses frequencies ranging between 1 and 5 GHz, the 5G networks operate with frequencies between 24 and 90 GHz, with serious health risks.
As we all know, however, if the signal dispersion is proportional to the distance squared, the possibility that the 5G spreads data not allowed by the source is intrinsically high.
It is not an issue of naive IT backdoors in sensors (which seems, however, rather unlikely) but of simple squared spreading of signals.
After all the 5G is very similar to microwave radiation.
And there are now certainties about its negative effects on both the skin and the reproductive organs.
Nevertheless, as often maintained by the supporters of the new 5G network, it is not so much a 100 times faster system than the 4G for Internet communication, but rather the way in which the future world will organize production, life, trade and exchanges.
So far, at least in Europe, the US Presidency's activities to block Huawei have been such that the 5G network in Europe will cost over 55 billion US dollars more than expected.
Currently, in Europe, Huawei and ZTE hold 40% of the 5G networks and the related equipment.
Hence, half of the 55 billion US dollars comes from our EU markets' loss of competitiveness.
Not to even mention the situation in which the 5G network operators in Europe were to rebuild the entire network of fixed structures – an incalculable cost.
In fact, the companies operating in the sector should rebuild the entire physical lines, at a huge cost, apart from the networks' loss of effectiveness.
At that point, we might just as well keep the 4G network.
What about the interference with the other networks, especially the military ones?
Here the USA tells us that the danger lies in the width of the spectrum used by the Huawei 5G network but, as we have already seen, both the very low signal permanence in the networks and the multiple antennas prevent any signal closure, any backdoor and any parallel recording.
Normally the US military and intelligence transmission systems are "sub-6", which means they use a band ranging between 3 and 4 GHz.
The signal overlap is therefore unlikely.
Furthermore, the USA – with South Korea and Japan – had planned a 5G network with a wave width of 24-300 GHz, a very different and far more expensive technology than the Chinese one, which was supposed to go into production around 2022.
It would have been called mm Wave technology, a technical procedure transmitting with a wavelength of approximately a millimeter that, however, can penetrate solid materials, is very directional – like light – and is also selective in targets.
Hence Huawei has therefore shot ahead, with simpler, sounder and more reliable technology. This is the real reason underlying the opposition to the Chinese 5G project – cheap intelligence issues are only a pretext.
On the technological and commercial levels, considering that the Chinese 5G networks provide greater coverage and fewer disruption risks, China has already installed 350,000 5G stations in China and over 10,000 abroad, in 30 countries including Turkey and Iceland.
Between 2009 and 2011, however, Vodafone Italia discovered "backdoors" in the Huawei network – not in the 5G, but in the standard network.
No data was tampered with or illegally recorded, as claimed by Vodafone Italia itself and by the media that reported the news.
The Italian Internet operator also said that the network security problems had been quickly solved.
The Chinese company defined those defects as mere "errors", not as backdoors, a term designating a voluntary mechanism of non-permitted data recording.
Hence this is the reason why the NATO Centre of Excellence claims that "there is no alternative to Huawei's 5G" but that "it would be necessary to define autonomous security standards".
It is therefore inevitable that the Chinese 5G networks become essential parts of the communication system, but also of the defense-control system of many Western countries, including the United States.
In any case, Huawei has always said that there have never been any security incidents concerning its network and, indeed, Huawei is the most controlled and checked industry in the cyber sector worldwide.
Considering that every part of the network built or designed by Huawei is fully verifiable and usable, a way to make a 5G network completely safe is encryption. We imagine it will be developed in a short lapse of time and with homogeneous criteria for all global operators.
Nevertheless, insofar as Huawei networks are built in the world we have outlined, they cannot anyway be intelligence networks in favour of China, considering that: a) the Huawei 5G network is already the most widespread and used system and statistics is such as not to allow any ambiguity; b) the technology itself – with the minimum signal latency – is such as not to allow backdoors that are neither obvious nor hidden and which, however, would be capable of blocking the entire global market for the Huawei 5G system; c) the idea that the founder of Huawei is a former officer of the People's Liberation Army and a CPC member makes us smile.
What if we applied the same criterion to the huge number of components or tools for the web that are produced in China, but for the major Western companies?
Moreover, d) it is irrational to think that a company like Huawei ruins its market – which is what really matters – or even its reputation for technical and political reliability for some IT backdoors.
It should be reiterated that intelligence is not made by eliciting unmentionable secrets, but by discovering the creative mechanism of the enemy's thinking.
Intelligence is not about a "fact", but about a concept.
As Napoleon used to say: "Unhappy the general who comes on the battlefield with a system".
Data Anonymization: Pure and compound strategies
With the development of communication and communication equipment (including cyberspace), many comments have been made to manage their personal data and support their cybercriminals. In fact, the data and information dispersed in information networks, and in particular cyber, are very numerous, accurate, distinct and varied. This data can include medical or psychological information of individuals, technical data about buildings and infrastructure, and so on. Various communication equipment and methods gradually cover all human activities; in such a situation, given their achievements and benefits, the need for cyber security is placed in the second priority. Finally, the issue is whether the cyber security issue is considered in the development of future networks or whether it will be postponed. In fact, in order to ensure the maximum impact of software – the interaction between the functions of the software, the facilitation of the use and ergonomics, the speed and the mental performance of the implementation – must meet the existing technical challenges, but, on the other hand, the removal of these challenges can hinder The inclusion of security equipment (equipment that supports individual user data). In addition to the challenge of cybercrime management, the challenge was to add "non-tracking policy" and secured online data. It seems far removed from the mind that it would be possible to systematically eliminate existing data on the Internet after a certain period of time, to impose foreign governments that have not legislated in this field, and to disguise the information with considering the possibility of its publication on other sites and blogs, especially because of specific cyberspace methods.
Conversely, it allows individuals and corporations to request a refund of their information or request information modification (if they are incorrectly or incorrectly reported). In addition to the destruction of pages and information, such an action involves the retrieval of indexed search engine data that is technically and politically very complex. In this case, the legislature is obscure about the length of data storage. For example, access providers provide the right to store personal information for one year. The data protection and immunization requirements are a particular challenge, especially in the context of labor law and criminal law. In this context, it needs to clarify the existing judicial framework to create the necessary conditions for the development of the cyber economy "company to company" or "company to person".
In the area of cyber identity and personal data, the main problem is that there are two contradictory requirements in this regard.
First of all, the generalization of the Internet has a significant bearing on the naming of users who are heavily seeking access to the Internet (either as a data streamer or as a data provider) and maintains their freedom as much as possible. The challenges of "non-tracking rights" and "deactivation of radioactive chips" as well as the challenges of the ability to disconnect individuals, and in some cases, legal entities, to some extent, express this necessity. Similarly, the use of nicknames or the use of avatars indicates a tendency to hide the true identity of individuals.
But on the other hand, the need for security is a backbone for cyber-exchanges among individuals, for example, economic interactions. Governments have a role to play in supporting the role of trust and ensuring the integrity of individuals, and thereby gaining new / advanced capabilities that they are required to carry out investigations to identify cybercriminals, at least in National level opens up.
Problems in gathering information and analyzing data at a widespread level guarantee the neglect of users (at a very low level). On the other hand, using special functions can hide a user's stance and communication with a contact or a site. The American Marine Laboratory has designed a system called Tour. This system is the most well-known solution for implementation, and today it is developed as free software and is available to everyone. Of course, it is difficult to predict whether this software or its derivatives will be guaranteed in the future for naming on the Internet, but at present, this software is highly effective; for example, Wiki Leaks to support databases and the identity of its informants is based on techniques derived from the "Tour" system.
The US government has developed a counter-censorship kit for some opposition groups in Washington, adopting a different approach. The kit provides the server with equipment and solutions that can be used to securely store the information gathered locally using parallel networks (Internet, Mobile), antennas and using software Publish cryptography; it also allows users to access the Internet without the need for regulatory service providers.
The Bahrain Summit: A Cyber Rescue for Gaza?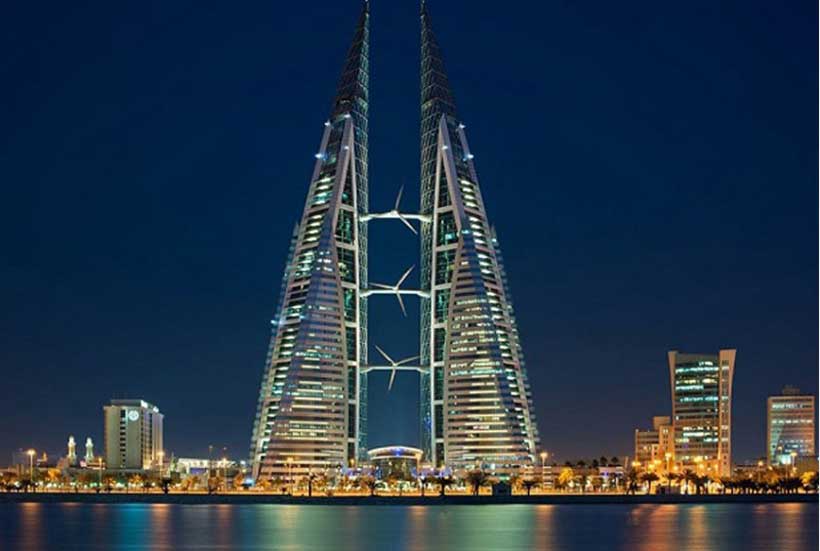 On the eve of the upcoming American peace-summit in Bahrain, there is only one burning question: what about Gaza? It's already been made clear that the upcoming summit is not about addressing regional flashpoints, such as the Israeli-Palestinian conflict. Rather, the meeting will focus on economic cooperation and development in a region facing immense systemic challenges, such as youth unemployment, water and food scarcity, and others. While this approach may appeal to the more diplomatic angels of our nature, it does not reflect the complex reality on the ground in which a lack of economic growth, or worse de-development, is a major force behind violent upheavals.
This is particularly the case in the Gaza Strip, which inches closer to total political, economic, and humanitarian collapse daily. Even if solving the Israeli-Palestinian conflict isn't on the table in Bahrain, developing Gaza's economy certainly should be.
This situation really is the epitome of a rock and a hard place. How can Hamas come to the negotiating table and not lose the support of its base, or worse, invite competition which will likely result in civil war? How can Israel proverbially keep the heads of Gaza's civilian population 'above water' (no irony lost in that metaphor) without allowing Hamas to co-opt resources and entrench their positions? Moreover, what can the rest of us, or the international community for that matter, really do about it?
It turns out there are a multitude of international organizations, IGOs, NGOs, and even private think tanks which are trying to provide strategies, funds, and projects as an answer to Gaza's questions. It takes about ten seconds of looking at the situation on the ground to understand that these international actors are consistently falling short of their ambitions and things are getting worse before they get better. The urgency of bolstering Gaza's economy becomes apparent to an Israeli when considering the prospect of another regional humanitarian and possibly refugee crisis, this time on Israel's southern border. In fact, it was these concerns that were the impetus for a year-long study my colleagues and I conducted. We essentially asked, how can international strategies for Gaza, particularly those concerned with development, be refined and adjusted to be more effective in facilitating real change? What we found ultimately led us to some surprising recommendations for decision-makers. If Gaza is going to be discussed in Manama, those attending should be aware of these findings.
For international organizations, there are many actors to consider coordinating with on Gaza's development (Israel, Hamas, NGOs, and civil society organizations). However, we found that coordination is disproportionately higher with one actor in particular, almost by twice as much – the Palestinian Authority (PA). Despite its extremely limited influence in Gaza, the PA is coordinated with at a much higher degree than Hamas, Israel, or even UNRWA. The reasons for this are unclear. Gaza cannot be discussed in isolation of the West Bank, since any future Palestinian state would encompass both territories as a unitary political entity. Given the PA's status as the sole legitimate political representative of the Palestinian people, development goals must be in line with what Ramallah wants more so than Gaza City.
There are those who advocate that working with the de facto regime in Gaza is the only way to make progress on the ground and have called on international players to abandon their no-contact policies vis-a-vis Hamas. However, this is an odd preference when considering the ambiguous status of Gaza and Hamas under international law. This is a serious technical problem that the PA does not have. This is where, contrary to the recommendations of Gisha and other policy forums, we found that attempts at working directly with Hamas will not only be counterproductive in Gaza, but will ultimately weaken the political position of Israel's only real partner for a viable two-state solution. This is an externality Israel and the international community cannot afford.
In a separate vein, we found a motif within nearly all strategies and policies that from the onset screamed 'fatal flaw'. Being the most powerful actor in the equation, almost all plans call on Israel to unilaterally lift restrictions on the flow of goods in and out of Gaza, offering no incentives, rationale, or process as to how or why they would be inclined to do so. Even an amateur negotiator could point out the problem with this approach – not only does this call to action ignore Israel's key objections and concerns, but it treats it as a monolithic party when that couldn't be farther from the case. Unlike many of their regional counterparts, Israeli decision-makers are democratically beholden to their constituents. Therefore, calling upon them to do something is about as effective as wishing it into reality, as Israel's security policy is directly shaped by the intricate and complex processes of democratic national politics. In fact, most members of the international community work with the Israeli state via a separate and completely detached diplomatic channel than those concerned with Palestinian state-building, where coordination is at a minimal level with the IDF (COGAT) rather than Israeli decision-makers.
The web becomes further tangled when adding to the mix the Oslo-era institutions, which inextricably bound the Israeli and Palestinian economies together. How can anyone realistically expect to set economic development goals and implement them when the entire economic and monetary system sits in the hands of Israel under the framework of the Paris Protocol? Israel is and will remain the lynchpin of any economic development in the Gaza Strip, but for some reason there is a disconnect between what Israeli decision-makers are asked to do and what they can expect in return or regarding their key inhibitions as a prospective customer. Those designing strategies for Gaza's development must be acutely in tune with the interests of Israel's national leadership. Of course, before someone uses this analysis to advocate that international pressure on Israel is the answer, a quick historical review demonstrates that when it comes to affecting Israel's policies from the outside, honey works much better than vinegar.
One area in which nearly all international strategies converge is identifying the private sector as the key driving and guiding force in sustainable, scalable growth. This is not only expressed outright as a goal by most actors, but it is reaffirmed by their strong emphasis on reforming the regulatory environment and fostering the flows of investment – foreign, domestic, and regional. There are essentially two major problems, however, inhibiting this private sector-led growth, even with Gaza's immense economic potential. First, the lack of a sound banking system (or effective monetary system for that matter) within Palestinian society means that there are little to no local banks which can finance local projects, leaving Palestinian entrepreneurs dependent on external backing. This isn't just a problem for private sector investment, but also for governance and civil institutions. Civil servants and citizens alike are currently reliant on suitcases of cash brought in from the outside – a phenomenon which often results in Hamas seizure and, based on the rhetoric of Israeli politicians, has a short shelf-life as a solution.
Second, the material risks on any investment in Gaza are extremely high. For example, suppose Mercedes was interested in building a manufacturing facility in Rafah. They would have to consider the viability of their investment compared to the risks. Such risks include, but are not limited to: unstable flow of electricity; a lack of healthcare; a non-existent payroll mechanism other than cash; double taxation at the border; the dual-use list limiting the flow of raw materials for building the infrastructure and the goods; and of course, the constant threat that militants may commandeer the facility, resulting in all that investment going up in smoke during the next military escalation.
So, now that you know some of the risks, is your checkbook ready? Even something as altruistic as charity has utilitarian considerations attached and unfortunately the lack of investment security is a big problem for growing any industries in Gaza. After all of these insights it would be easy to see Gaza's development as a Sisyphean task in which everything is tangled, linked, or could only be changed with a fundamental shake-up the status quo. Instead, and contrary to our own expectations, what we found were three clear conclusions in the midst of the chaos and confusion. First, we found that experts and practitioners tend to be in 'silos' in the framework of their disciplines, missing critical input from other areas of expertise and limiting the viability of their recommendations. Second, long-term planning in Gaza is a strategic mistake and many plans are contingent on realities which are far from materializing, such as politically negotiated settlements. Third, while Israel is called upon to change certain aspects of the status quo, its concerns and objections are not sufficiently addressed or taken seriously – making them unlikely to accept those recommendations fully.
The necessity of developing Gaza's economy demands that it be approached with the current limitations in mind and perhaps the fundamental shake-up we've been waiting for might already be here. International actors should develop Gaza's economy with the tools of today, not yesterday, and should therefore focus on the digital rather than the physical sphere. With two key pillars in mind, digital payments systems and web-based job creation, the reasons for shifting emphasis toward a digital economy are all tied to the challenges we identified beforehand. Going digital bypasses the physical restrictions in Gaza today. From high transaction costs, to crippling import export regimes, and the stifled flow of funds, all of these barriers are unlikely to disappear overnight. Cyberspace, however, has no borders or political roadblocks. But it gives Gaza a way of offering value to a global marketplace as a freelance/outsource hub. Perhaps more importantly, it creates a way for its people to be directly connected with those who financially support them – through employment, investment, or aid.
Digital development also offers two things that traditional industries can't – portability and scalability. When a job only requires a computer and an internet connection, the combination of low overhead costs and portability in times of conflict make it much more attractive to investors since it mitigates major risks. Furthermore, the marketplace for digital goods and services is expanding exponentially, so compared to the profit potential of textiles, furniture, or agriculture, it's a no-brainer for someone concerned with ROI. Perhaps the most promising aspect of a digitally connected economy and finance system is that it can address Gaza's cash crisis, answer Israel's primary security concerns, and offer critical oversight, which is lacking in the status-quo all at the same time. Technological advancements in e-commerce could empower Gaza's consumers, businesses, and even civil servants by providing them with a stable source of income protected by smart contracts. Both Israel, the PA, and international organizations could automatically track and prevent Hamas from shaking down civilians or misappropriating funds for terrorist operations. In fact, this technological shift already enjoys support among some Israeli decision-makers and of course will create a tool for the PA to bolster its influence in the Strip by being seen as 'the one who pays the bills'.
Obviously this is not a silver bullet, and of course there are major hurdles to be overcome to make this vision a reality. What is certain though is that the prerequisites for developing Gaza's digital economy are far fewer and much more manageable than anything else which has been tried before. These ideas have already been tested and proven on a small scale by an incredible initiative that created Gaza's first tech hub, known as Gaza Sky Geeks, even under the current crippling political inertia. Between this proof of concept and our research, I think it's safe to say that those attending the summit in Manama would do well to think outside the box when addressing economic development and cooperation in the Middle East, especially where it is desperately needed most. Einstein famously stated, "we can't solve the problems by using the same kind of thinking we used when we created them" and I think he would agree that this is certainly an experiment worth trying.