European Union and World Bank Support to Help Enhance Georgia's Innovation Ecosystem
The European Union (EU) and the World Bank launched today the Increasing Institutional Capacity for Innovation (IICI) project, at an event held at Tech Park Georgia. Nika Alavidze, Deputy Minister of Economy and Sustainable Development of Georgia, Mercy Tembon, World Bank Regional Director for the South Caucasus, and Stig Kjeldsen, First Secretary at Delegation of the European Union to Georgia offered opening remarks at the event.
"The World Bank is proud to continue to stand by GITA as it transforms from a young 'startup' agency into a mature framework for Georgia's coordination of its innovation and entrepreneurship policy and practice," said Mercy Tembon, World Bank Regional Director for the South Caucasus. "With support from the EU, and the Bank's technical assistance, this project will allow GITA to take the next step toward greater institutional capacity and effectiveness, test the potential for technology transfer, and improve opportunities for investing in innovative, early stage companies in Georgia."
"Innovation increases SME competitiveness and creates jobs, and innovation policy is actually at the heart of the EU's own Europe 2020 strategy for growth and job creation," said Stig Kjeldsen, Cooperation Officer at the EU Delegation to Georgia. "Further assisting GITA in building Georgia's innovation ecosystem falls naturally in line with the EU's commitment to supporting business development in Georgia."
The IICI project is financed by the EU to the amount of €2.7 million and will be implemented by the World Bank. The overall objective of the project is to increase GITA's capacity to develop and implement innovation and entrepreneurship policies and programs with medium- and long-term strategies and results; test and demonstrate the viability of technology transfer between educational institutions and the private sector in Georgia; improve the deal flow of innovative start-ups ready for investment, and fund availability for early-stage companies.
The IICI project is expected to generate important results, including: easier access to support and finance for a greater number of small and medium enterprises and innovative firms, a more coherent public approach to supporting entrepreneurs and SMEs and a boost in overall innovative economic activity.
MDB Climate Finance Hit Record High of $43.1 Billion in 2018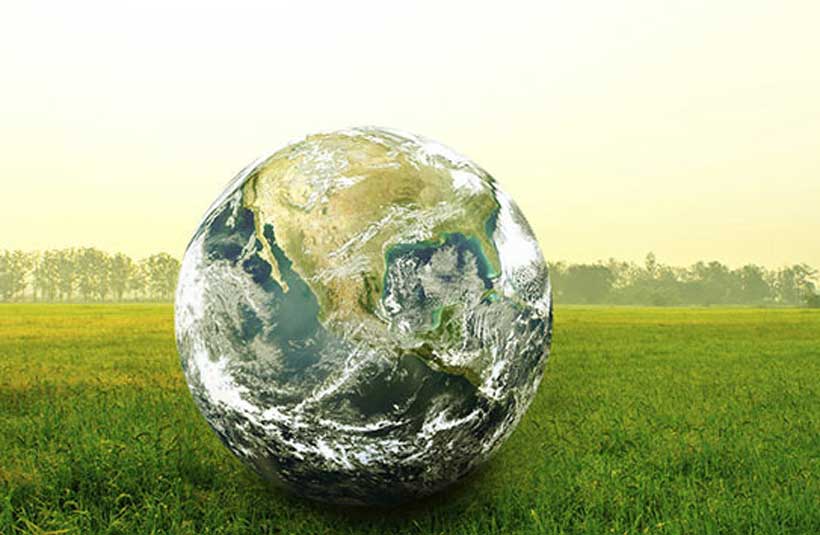 Climate financing by the world's largest multilateral development banks (MDBs) in developing countries and emerging economies rose to an all-time high of $43.1 billion in 2018, boosting projects that help developing countries cut emissions and address climate risks. This represents an increase of more than 22% from the previous year, where climate finance totaled $35.2 billion. The sharp increase came in response to the ever more pressing challenge of climate change, which disproportionately affects the poorest and most vulnerable, after the adoption in 2015 of the Paris Agreement.
The latest MDB climate finance figures are detailed in the 2018 Joint Report on Multilateral Development Banks' Climate Finance, which combines data from the African Development Bank (AfDB), the Asian Development Bank (ADB), the European Bank for Reconstruction and Development (EBRD), the European Investment Bank (EIB), the Inter-American Development Bank Group (IDBG), and the World Bank Group (WBG). These banks account for the vast majority of multilateral development finance globally. The 2018 report also summarizes information on climate finance from the Islamic Development Bank (IsDB), which joined the MDB climate finance tracking groups in October 2017.
The report shows that $30.2 billion, or 70%, of the total financing for 2018 was devoted to climate change mitigation investments that aim to reduce harmful greenhouse gas emissions and slow down global warming.
The remaining $12.9 billion, or 30%, was invested in adaptation efforts to help address mounting impacts of climate change, including worsening droughts and more extreme weather events from extreme flooding to rising sea levels.
Since 2011, when the six MDBS initiated joint reporting, they have committed nearly $237 billion in climate finance for developing and emerging economies. Climate funds such as the Climate Investment Funds (CIF), the Global Environment Facility (GEF), the Global Energy Efficiency and Renewable Energy Fund (GEEREF), the European Union's funds for Climate Action, and the Green Climate Fund (GCF) also play an important role in boosting MDB climate investment through concessional financing. In addition to the $43.1 billion of MDB finance in 2018, MDBs reported another $68.1 billion in net climate cofinancing—investments from the public and private sector—adding up to total climate finance for the year of $111.2 billion.
"The continued collaboration among MDBs to report on climate financing has clearly shown the joint resolve for transparency and accountability in supporting the delivery of our commitments," said the Director General of ADB's Sustainable Development and Climate Change Department Mr. Woochong Um. "At ADB, we have committed to ensure 75% of our operations support climate change mitigation and adaptation efforts by 2030, while committing $80 billion in investments for the period 2019–2030 in low-carbon and climate-resilient development in the Asia and Pacific region."
The regions of Sub-Saharan Africa, Latin America and the Caribbean, and South and East Asia were the top three to invest MDB climate finance. The report also breaks down climate finance by MDB, economy size, sector, type of recipient, and type of financial instrument.
MDBs' provision of climate finance helps to ensure that global financial flows are consistent with development with low greenhouse gas emissions and are resilient to climate change, in line with the Paris climate agreement's aim to limit the increase in global temperatures to well below 2°C, pursuing efforts for 1.5°C. The MDBs have reported on climate finance since 2011, based on the jointly developed methodology for climate finance tracking, and in 2015 set their climate targets looking ahead to 2020.
IRENA to Present Innovation Pathway to Renewable Energy Growth at G20
The G20 group of countries, whose members represent nearly 80 per cent of global energy consumption and hold 75 per cent of global renewables deployment potential by 2030, are well positioned to lead the global energy transformation.
The group has shown a growing commitment to collaborate on climate and energy issues, and to address challenges regarding energy security and productivity, environmental protection, and economic growth underpinned by the transition to renewables.
To further support and accelerate the shift, IRENA's Director-General Francesco La Camera will present G20 ministers with a series of innovation-led solutions to integrate higher shares of renewable energy into power systems. During its 'Ministerial Meeting on Energy Transitions and Global Environment for Sustainable Growth' in Karuizawa, Nagano Prefecture, Japan on June 15-16 IRENA will build on its well established position as an important contributor to the G20 decarbonisation discussion, by further championing the growing environmental and economic cases for the widespread adoption of renewable energy, a sector which now employs over 11 million people globally.
In a keynote address to the meeting's discussion on 'Energy Innovation and Cross-Cutting Issues – Energy Innovation / Energy Security / Energy Access and Affordability', IRENA Director-General Francesco La Camera will highlight that the case for renewable energy has never been stronger. IRENA's new cost data shows that by next year, onshore wind and solar PV will be a less expensive source of new electricity than the cheapest fossil fuel alternative.
The Director-General will outline to G20 ministers that renewables, together with energy efficiency, can deliver 90 per cent of energy related emissions reductions needed to keep global temperature increases well below 2° Celsius in line with the Paris Climate Agreement goals. To do so, electricity must become the dominate energy carrier Mr. La Camera will stress, highlighting that electricity must supply half of total final energy by 2050. Renewable electricity accounting for 86 per cent of that.
IRENA's Solutions to Integrate High Shares of Variable Renewable Energy report, published and presented at the request of this year's G20 president, highlights key action areas to scale up variable renewable energy power generation in G20 countries. Three key areas include the need for:
Enabling frameworks for long-term energy system planning, holistic policy-making, and co-ordinated approaches across sectors and countries.
Fostering systemic innovation, both in technologies, and market design, operational practices and business models.
Unlocking investments and strengthening partnerships with the private sector.
Increasing cooperation
In cooperation with the previous G20 presidencies of Turkey, China, Germany and Argentina during the last four years, IRENA has provided targeted analysis and recommendations for the group's energy discussions. At the first G20 Energy Ministers Meeting in October 2015, ministers adopted the G20 Toolkit of Voluntary Options for Renewable Energy Deployment, which presented a set of voluntary options for G20 countries to accelerate the scale-up of renewable energy. IRENA was a central coordinator of the Toolkit's implementation, in co-operation with other international organisations.
In June 2016, progress on work completed under the toolkit was reviewed with the aim to mobilise more finance, reduce costs and chart renewable potential.
In the context of Argentina's G20 Presidency last year, IRENA was asked to elaborate opportunities for the accelerated deployment of renewables, using a systemic and holistic approach, and to present relevant lessons learnt from implementing policy and investment frameworks. Building on this work, IRENA developed an overview of Opportunities to Accelerate Energy Transitions through Enhanced Deployment of Renewables.
GDPR one year on: 73% of Europeans have heard of at least one of their rights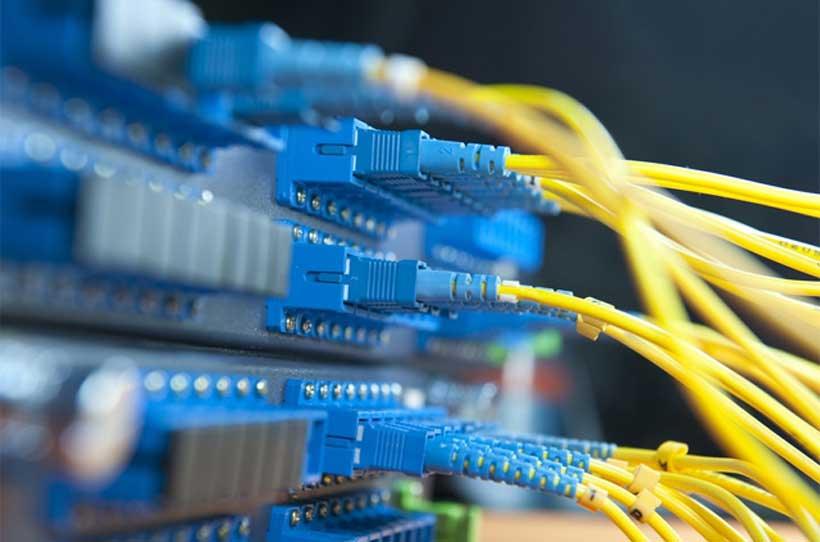 Today, at the occasion of a stock-taking event to mark the first year of application of the EU General Data Protection Regulation, the European Commission is publishing the results of a special Eurobarometer survey on data protection. The results show that Europeans are relatively well aware of the new data protection rules, their rights and the existence of national data protection authorities, to whom they can turn for help when their rights are violated.
Andrus Ansip, Vice-President for the Digital Single Market said: "European citizens have become more aware of their digital rights and this is encouraging news. However, only three in ten Europeans have heard of all their new data rights. For companies, their customers' trust is hard currency and this trust starts with the customers' understanding of, and confidence in, privacy settings. Being aware is a precondition to being able to exercise your rights. Both sides can only win from clearer and simpler application of data protection rules."
Věra Jourová, Commissioner for Justice, Consumers and Gender Equality added: "Helping Europeans regain control over their personal data is one of our biggest priorities. But, of the 60% Europeans who read their privacy statements, only 13% read them fully. This is because the statements are too long or too difficult to understand. I once again urge all online companies to provide privacy statements that are concise, transparent and easily understandable by all users. I also encourage all Europeans to use their data protection rights and to optimise their privacy settings".
Based on the views of 27,000 Europeans, the Eurobarometer results show that 73% of respondents have heard of at least one of the six tested rights guaranteed by the General Data Protection Regulation. The highest levels of awareness among citizens are recorded for the right to access their own data (65%), the right to correct the data if they are wrong (61%), the right to object to receiving direct marketing (59%) and the right to have their own data deleted (57%).
In addition, 67% of respondents know about the General Data Protection Regulation and 57% of respondents know about their national data protection authorities. The results also show that data protection is a concern, as 62% of respondents are concerned that they do not have complete control over the personal data provided online.
Also today, the European Commission organises an event bringing together national and EU authorities and businesses to mark the first year of implementation of the EU General Data Protection Regulation, in the presence of Commissioner Jourová.
Next steps
The Commission is launching today an awareness raising campaign to encourage citizens to read privacy statements and to optimise their privacy settings so that they only share the data they are willing to share.
The Commission will also report on the application of General Data Protection Regulation in 2020.
Background
The General Data Protection Regulation is a single set of rules with a common EU approach to the protection of personal data, directly applicable in the Member States. It reinforces trust by putting individuals back in control of their personal data and at the same time guarantees the free flow of personal data between EU Member States. The protection of personal data is a fundamental right in the European Union.
The GDPR has been applicable since 25 May 2018. Since then, nearly all Member States have adapted their national laws in the light of GDPR. The national Data Protection Authorities are in charge of enforcing the new rules and are better coordinating their actions thanks to the new cooperation mechanisms and the European Data Protection Board. They are issuing guidelines on key aspects of the GDPR to support the implementation of the new rules.