Chinese purchases of Iranian oil raise tantalizing questions
A fully loaded Chinese oil tanker ploughing its way eastwards from two Iranian oil terminals raises questions of how far Beijing is willing to go in defying US sanctions amid a mounting US military build-up in the Gulf and a US-China trade war.
The sailing from Iran of the Pacific Bravo takes on added significance with US strategy likely to remain focused on economic rather than military strangulation of the Iranian leadership, despite the deployment to the Gulf of an aircraft carrier strike group as well as B-52 bombers and a Patriot surface-to-air missile system.
As President Donald J. Trump, backed by Secretary of State Mike Pompeo, appears to be signalling that he is not seeking military confrontation, his administration is reportedly considering a third round of sanctions that would focus on Iran's petrochemical industry. The administration earlier this month sanctioned the country's metals and minerals trade.
The sailing raises the question whether China is reversing its policy that led in the last quarter of 2018 to it dramatically reducing its trade with Iran, possibly in response to a recent breakdown in US-Chinese trade talks.
"The question is whether non-oil trade remains depressed even if some oil sales resume, which I think it will. That's the better indicator of where Chinese risk appetite has changed. Unfortunately Iran's reprieve will be limited—but better than zero perhaps," tweeted Esfandyar Batmanghelidj, head of Bourse & Bazaar, a self-described media and business diplomacy company and the founder of the Europe-Iran Forum.
A Chinese analyst interviewed by Al Jazeera argued that "China is not in a position to have Iran's back… For China, its best to stay out" of the fray.
The stakes for China go beyond the troubled trade talks. In Canada, a senior executive of controversial Chinese telecommunications giant Huawei is fighting extradition to the United States on charges of violating US sanctions against Iran.
Reports that Western companies, including Kraft Heinz, Adidas and Gap, wittingly or unwittingly, were employing Turkic Muslims detained in re-education camps in China's north-western province of Xinjiang, as part of opaque supply chains, could increase attention on a brutal crackdown that China is struggling to keep out of the limelight.
The Trump administration has repeatedly criticized the crackdown but has stopped short of sanctioning officials involved in the repressive measures.
Bourse & Bazaar's disclosure of the sailing of the Pacific Bravo coincided with analysis showing that Iran was not among China's top three investment targets in the Middle East even if Chinese investment in the region was on the rise.
The Pacific Bravo was steaming with its cargo officially toward Indonesia as Iranian foreign minister Mohammad Javad Zarif was touring his country's major oil clients, including China, in a bid to persuade them to ignore US sanctions.
A second tanker, the Marshal Z, was reported to have unloaded 130,000 tonnes of Iranian fuel oil into storage tanks near the Chinese city of Zhoushan.
The Marshall Z was one of four ships that, according to Reuters, allegedly helped Iran circumvent sanctions by using ship-to-ship transfers in January and forged documents that masked the cargoes as originating from Iraq.
The unloading put an end to a four-month odyssey at sea sparked by buyers' reticence to touch a cargo that would put them in the US crosshairs.
"Somebody in China decided that the steep discount this cargo most likely availed … was a bargain too good to miss," Matt Stanley, an oil broker at StarFuels in Dubai, told Reuters.
The Pacific Bravo, the first vessel to load Iranian oil since the Trump administration recently refused to extend sanction exemptions to eight countries, including China, was recently acquired by China's Bank of Kunlun.
The acquisition and sailing suggested that Bank of Kunlun was reversing its decision last December to restrict its business with Iran to humanitarian trade, effectively excluding all other transactions.
The bank was the vehicle China used in the past for business with Iran because it had no exposure to the United States and as a result was not vulnerable to US sanctions that were in place prior to the 2015 international agreement that curbed Iran's nuclear program.
China's willingness to ignore, at least to some extent, US sanctions could also constitute an effort to persuade Iran to remain fully committed to the nuclear accord which it has so far upheld despite last year's US withdrawal.
Iran recently warned Europe that it would reduce its compliance if Europe, which has struggled to create a credible vehicle that would allow non-US companies to circumvent the sanctions, failed to throw the Islamic republic an economic lifeline.
In a letter that was also sent to Russia and China, Iran said it was no longer committed to restrictions on the storage of enriched uranium and heavy water stocks, and could stop observing limits on uranium enrichment at a later stage.
Russian president Vladimir Putin warned in response to the Iranian threat that "as soon as Iran takes its first reciprocal steps and says that it is leaving, everyone will forget by tomorrow that the US was the initiator of this collapse. Iran will be held responsible, and the global public opinion will be intentionally changed in this direction."
Making Sense of Iran's De-escalation with Saudi Arabia
On March 10, 2023, Iran and Saudi Arabia reached an agreement to resume diplomatic ties which had been severed for the last seven years triggered by the killing of a prominent Shi'ite cleric Sheikh Nimr al-Nimr by the latter. The agreement has been gaining special attention all over the world since two powers competing to gain strategic dominance in West Asia have agreed to come to terms, and even more so because of the agreement being brokered by a third country China which has gotten a step closer to deepening its presence in the region. However, this article intends to narrowly focus on the plausible reasons that led the Iranian regime to agree to reach this agreement.
Cementing Severed Diplomatic Ties
Following the visit of President of the Islamic Republic of Iran, Ebrahim Raisi to Beijing, Secretary of Iran's Supreme National Security Council (SNSC) Ali Shamkhani visited Beijing on March 6, 2023, and had four days of intense discussions with his counterpart Saudi Arabia's national security adviser Musaid Al Aiban to settle issues between their countries. This agreement, though as unusual an event it may be, is not very surprising after all. In his first speech after winning the elections, the incumbent President of Iran, Ibrahim Raisi, stated that he is willing to restart diplomatic ties with Saudi Arabia and improve trade with neighbours under the policy of 'Neighbourliness'.
However, it is not unusual in Iranian politics to say one something about its foreign policy approach without been meaning to do it. Moreover, the first round of talks started back in Hassan Rouhani's term. Therefore, it would be unwise to give more credit than necessary to President Raisi's policy of 'Neighbourliness'. It is also important to notice that before Beijing came into the picture, Oman and Iraq were mediating between Iran and Saudi Arabia and they had had five round of talks in Baghdad from 2021 to 2022 with no concrete result. The fast-changing regional dynamics and Iran's internal situation have arguably played a key role in instrumentalising the agreement in March 2023.
Countering Regional Grouping
Given the fact that it is running proxy wars and supporting rebel groups in the region, Iran does not have many trusted allies in the region. There is an extent to which it can have sour relations with countries particularly in the neighbourhood since it may give rise to a regional grouping of countries against Iran. Post the signing of Abraham Accord, countries like Bahrain and UAE have already begun the process of normalising relations with Israel. Furthermore, backchannel talks have already been going between Saudi Arabia and Israel facilitated by the USA. Therefore, de-escalation with Saudi Arabia was in favour of Iran in the present especially because it would help undercut Israel's efforts to isolate Iran in the region. In the light of these developments, Iran's willingness to ease its years long rivalry with Saudi Arabia can also be seen as a policy of strategic hedging where Iran prepares for the worst by balancing Saudi Arabia by maintaining a strong military presence in the region but does not close itself from gaining whatever it can through constructive engagement.
Countering Internal Distress
Post the tragic death of Mahsa Amini, a 22-year-old Kurdish woman in September 2022 in the custody of the Morality Police (Gasht-e Irshad), the anti-hijab protests raised some serious concerns for the regime. Although the protests have waned in recent weeks due to the brutal crackdown by the clerical regime, but even they have entirely died down. However, the protests that erupted were against the draconian hijab law but were not limited to it. They were also in response to rising inflation, high unemployment, corruption, lack of opportunities due to country's isolation among others.
The anti-hijab protest draws inspiration from a series of protests which have marked the history of the clerical regime. Many Iranians, particularly the younger population, have been raising their voice against the use of country's wealth to fund proxy wars in the region rather than using it for their own welfare. The slogan "Neither for Gaza nor for Lebanon; my soul is sacrificed for Iran" can be heard in every protest since the Green Movement of 2009. The ruling dispensation had not witnessed such a big protest since 2009. This may have brought to light the deep-seated unsatisfaction among the population which cannot go unaddressed for long. But to alleviate the economic hardships of its citizens, the government must have money in its disposal to fix the economy and to generate employment.
Saudi Arabia: A Potential Investor
Keeping in mind the sanctions put in place by the USA, the Iranian regime has been having a hard time getting investment into the country. If this agreement works out, the Iranians will be able to reduce their expenditure that they have been bearing for years for fighting proxy wars in the region. The Saudis are supporting the Yemeni government recognised by the United Nations whereas the Iranians are backing the Houthi rebels. By coming to an agreement with the Saudis about the ongoing conflict in Yemen, Iranians can save a lot of money and resources which can be diverted to strengthen their internal situation in the country. Moreover, Iran may also have a potential investor on their table.
Under the crown Prince Mohammad bin-Salman, the diversification project, revolving around the aspirational document 'Vision 2030' has gained a momentum in order to decrease their reliance on oil as a means of state revenue. Therefore, the Saudis are looking forward for different ventures to invest. Given the low wage labour cost due to US sanctions, Iran could be a favourable investing site for the Saudis. In light of recent discovery of large reserves of lithium in Iran, 10 percent of the world's total, rapprochement with Saudi may help in securing foreign investment and technology since energy and infrastructure costs are high for Iran to do it on its own and due to sanctions, Iran is unlikely to get big investors other than China and Russia. However, trade and tanks seldom go together. For getting Saudi Arabia to invest in Iran, de-escalation had to happen before in Yemen.
Conclusion
Through this agreement, the Iranian regime aims to strengthen its regional security through engaging with a strong neighbour to prevent a regional grouping against itself. Moreover, the regime is also trying to win the confidence of its aggrieved citizens by showcasing itself as responsible and pragmatic. The official statement of the Ministry of Foreign Affairs is that the agreement shows "determination of Iranian government to protect the interest of the Iranian people and Muslim, friendly and neighbouring countries" which was hailed by Islamic Republic News Agency (IRNA), the government backed news channel in Iran. Some other conservative media outlets focused more on how this agreement signals the defeat of USA and Israel. As much as the Iranian regime may hail it in the media, one must be cautious while overestimating the outcomes of the agreement. Through supporting Houthis in Yemen, Iran has been able to build significant influence in the southwest of the Arabian Peninsula and it looks uncertain if it would abandon it. The agreement may reduce tension in the region; however, it is unlikely to settle profound differences between them in the foreseeable future.
Iran-Saudi Deal: Prospects for the Region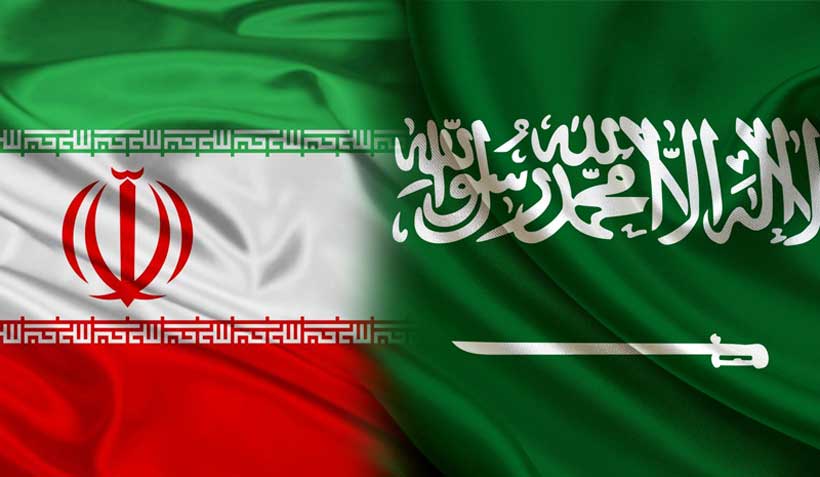 Iran and Saudi Arabia have agreed to re-establish diplomatic relations and reopen their embassies within two months, according to both Iranian and Saudi state media. This marks a significant development as tensions between the two regional rivals had been high for years, with Riyadh breaking off ties with Tehran in 2016 after protesters invaded Saudi diplomatic posts in Iran following the execution of a prominent Shia Muslim scholar. Despite supporting rival sides in several conflict zones across the Middle East, including in Yemen, where the Houthi rebels are backed by Tehran and Riyadh leads a military coalition supporting the government, both sides have recently sought to improve ties.
The joint statement from Saudi Arabia and Iran also said the two countries had agreed to respect state sovereignty and not interfere in each other's internal affairs, and to activate a security cooperation agreement signed in 2001. The announcement came on the day President Xi Jinping clinched a third term as China's president amid a host of challenges. The presence of Beijing's most senior diplomat, Wang Yi, at the talks signalled China's interest in bolstering stability and peace in the region, as well as its own legitimacy.
The agreement has been welcomed in Iran, where senior officials have praised it as a step towards reducing tensions and bolstering regional security. However, some conservative media outlets have focused on how the deal signals a "defeat" for the United States and Israel. The US has cautiously welcomed the move, saying that it supports any efforts to help end the war in Yemen and de-escalate tensions in the Middle East region. Iraq and Oman, who had previously helped mediate the talks, greeted the rapprochement with optimism.
Improved relations between Tehran and Riyadh could have an effect on politics across the Middle East, particularly in Lebanon and Syria, where the two countries are on rival sides. This deal could lead to the creation of a better security situation in the region, and political analysts note that reducing tensions in Yemen, Lebanon, Syria, and Iraq can still entail wide-ranging interests for both sides. However, achieving success will require both countries to begin continuous and long-term efforts to try reliable ways that would guarantee mutual interests. While the development of re-establishing diplomatic relations between Iran and Saudi Arabia is considered a significant one for the region, it is important to note that ending the eight-year war in Yemen is still considered by some to be the most important eventual outcome of the agreement.
This will be a difficult goal to achieve, given the high level of distrust and the intensity of geopolitical rivalries, which may render the trend of reducing tensions reversible. Conservative economic dealings with Iran are expected from Saudi Arabia, as it does not want to be exposed to US sanctions, and normalisation does not necessarily mean that the two sides trust each other.
The resumption of diplomatic relations between Iran and Saudi Arabia at both the national and international level is likely to have a significant impact. While it could reduce tensions and lead to improved cooperation in areas such as trade, security, and energy, there are still deep-seated issues that may not be easily resolved. Both countries have supported opposing sides in conflicts throughout the Middle East, and there are religious and geopolitical tensions at play.
Furthermore, the resumption of diplomatic relations may be viewed differently by different segments of society in both countries. At the international level, the agreement could potentially reduce tensions, contribute to stability and peace, and increase China's influence in the region. It may also have implications for other countries with interests in the Middle East, including the United States and Russia. Ultimately, the impact of the resumption of diplomatic relations between Iran and Saudi Arabia will depend on the actions of both countries going forward and whether they can work towards lasting peace and stability in the region. There is another issue which is vital for the Middle East.
The Director General of the International Atomic Energy Agency (IAEA) visited Iran and met with high-level officials to discuss enhanced cooperation and resolution of outstanding safeguards issues. Both parties agreed to collaborate, address issues related to three locations, and allow for voluntary verification and monitoring activities. Modalities for these activities will be agreed upon in a technical meeting in Tehran, and positive engagements could lead to wider agreements among state parties. This agreement can further help in reducing the tension on the Iran nuclear deal. In conclusion, it is a good deal which can have a long lasting impact on the peace security in the Middle East.
Arab plan for Syria puts US and Europe in a bind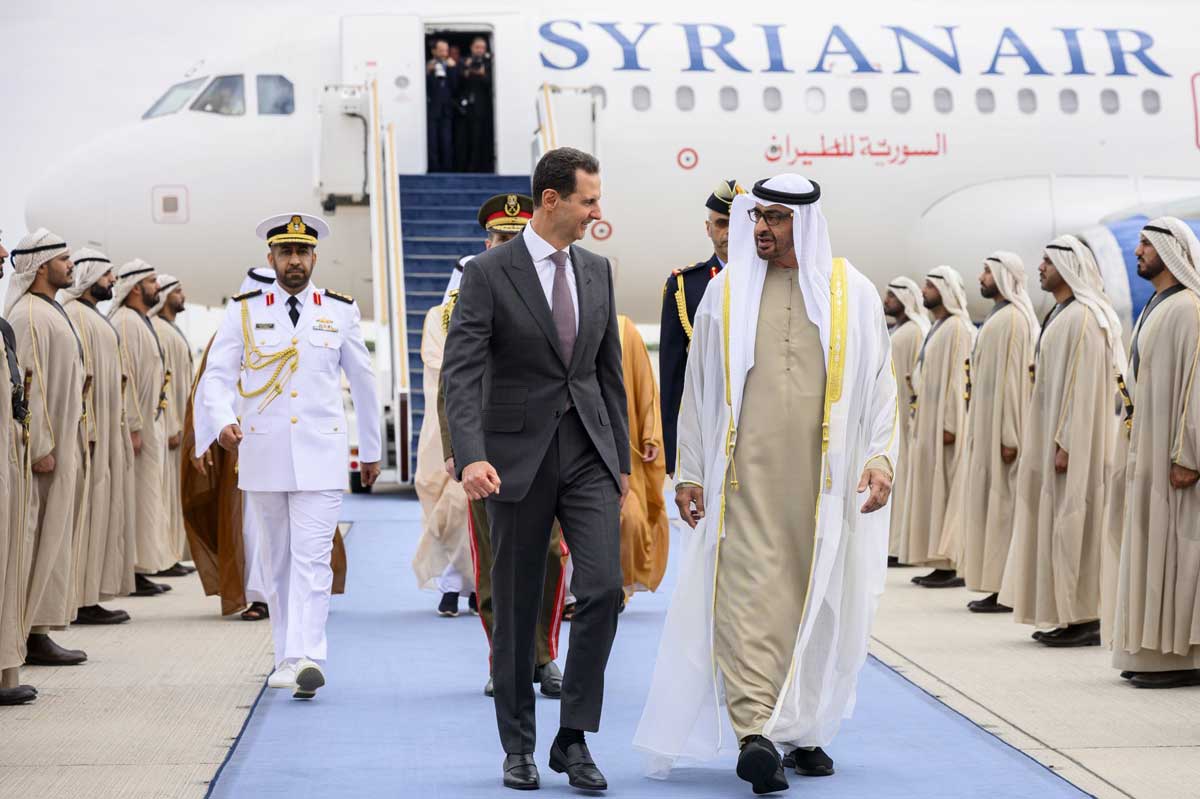 A push by Arab allies of the United States to bring Syria in from the cold highlights the limits of a Chinese-mediated rapprochement between the Middle East's archrivals, Saudi Arabia and Iran.
The effort spearheaded by the United Arab Emirates, and supported by Saudi Arabia, Egypt, and Jordan, demonstrates that the expected restoration of diplomatic relations between the kingdom and the Islamic republic has done nothing to reduce geopolitical jockeying and rebuild trust.
At best, the Chinese-mediated agreement establishes guardrails to prevent regional rivalries from spinning out of control, a principle of Chinese policy towards the Middle East.
The Saudi-Iran agreement also is an exercise in regime survival.
It potentially allows the two countries to pursue their economic goals unfettered by regional tensions.
For Saudi Arabia, that means diversification and restructuring of the kingdom's economy, while Iran seeks to offset the impact of harsh US sanctions.
The goal of countering Iran in Syria is upfront in the Arab proposal for returning Syrian President Bashar al-Assad to the Arab and international fold.
If accepted by Syria, the United States, and Europe, it would initiate a political process that could produce a less sympathetic Syrian government to Iran.
It would also establish an Arab military presence in Syria designed to prevent Iran from extending its influence under the guise of securing the return of refugees.
For Mr. Al-Assad, the carrot is tens of billions of dollars needed to rebuild his war-ravaged country and alleviate the humanitarian fallout of last month's devastating earthquakes in northern Syria.
Hampered by sanctions, Mr. Al-Assad's Russian and Iranian backers don't have the economic or political wherewithal to foot the bill.
Nevertheless, potential Gulf investment is likely to encounter obstacles. The US sanctions that hamper Russia and Iran, also erect barriers for Saudi Arabia and the UAE that will limit the degree to which they want to be seen as sanctions busters.
Moreover, countering Iranian influence in Syria would have to go beyond trade and investment in physical reconstruction. Iran has over the years garnered substantial soft power by focusing on embedding itself in Syrian culture and education, providing social services, and religious proselytization.
Meanwhile, China has made clear that its interests are commercial and further limited to aspects of Syrian reconstruction that serve its geopolitical and geoeconomic goals.
Mr. Al-Assad was in Moscow this week to discuss trade and humanitarian aid.
The Syrian president's rejection of a Russian request that he meets his Turkish counterpart, Recep Tayyip Erdogan, suggests that Mr. Al-Assad will be equally opposed to key elements of the Arab proposal.
The Syrian president said he would only meet Mr. Erdogan once Turkey withdraws its troops from rebel-held areas of northern Syria.
Even so, the Arab push potentially offers the United States and Europe the ability to strike a reasonable balance between their lofty moral, ethical, and human rights principles and the less savory contingencies of realpolitik.
The terms of the Arab proposal to allow Syria back into the international fold after a decade of brutal civil war that killed some 600,000 people, displaced millions more, and significantly enhanced Iran's regional footprint appears to take that into account.
According to The Wall Street Journal, the proposal offers something for everyone but also contains elements that are likely to be difficult to swallow for various parties.
While Mr. Al-Assad rejects the principle of political reform and the presence of more foreign troops on Syrian territory, legitimizing the regime of a man accused of war crimes, including using chemical weapons against civilians, is a hard pill to swallow for the United States and Europe.
However, it is easy to claim the moral high ground on the backs of thousands trying to pick up the pieces in the wake of the earthquakes.
The same is true for the plight of the millions of refugees from the war whose presence in Turkey and elsewhere is increasingly precarious because of mounting anti-migrant sentiment.
That is not to say that Mr. Al-Assad should go scot-free.
Nonetheless, the failure to defeat the Syrian regime, after 12 years in which it brutally prosecuted a war with the backing of Russia and Iran, suggests the time has come to think out of the box.
The alternative is maintaining a status quo that can claim the moral high ground but holds out no prospect of change or alleviation of the plight of millions of innocent people.
To be sure, morality is not a concern of Arab regimes seeking to bring Mr. Al-Assad in from the cold. However, countering Iran and managing regional conflicts to prevent them from spinning out of control is.
Even so, the Arab proposition potentially opens a way out of a quagmire.
It would enhance the leverage of the United States and Europe to ensure that political reform is the cornerstone of Mr. Al-Assad's engagement with elements of the Syrian opposition.
In other words, rather than rejecting any solution that does not involve Mr. Al-Assad's removal from power, the United States and Europe could lift sanctions contingent on agreement and implementation of reforms.
Similarly, the US and Europe could make sanctions relief contingent on a safe, uninhibited, and orderly return of refugees.
However, there would be questions about the ability and willingness of Arab forces loyal to autocratic regimes to safeguard that process impartially.
US and European engagement with Arab proponents of dealing with Mr. Al-Assad would potentially also give them a seat on a train that has already left the station despite their objections.
Ali Shamkani, the Iranian national security official who negotiated the deal with Saudi Arabia in Beijing, was in the UAE this week to meet President Mohammed bin Zayed. There is little doubt that Syria was on the two men's agenda.
Mr. Al-Assad met this weekend in Abu Dhabi with Mr. Bin Zayed for the second time in a year and traveled to Oman for talks with Sultan Haitham bin Tariq last month.
The Jordanian and Egyptian foreign ministers recently trekked separately to Damascus for the first time since the civil war in Syria erupted in 2011.
Perhaps, the most fundamental obstacle to the Arab proposition is not the fact that Syria, the United States, and Europe would have to swallow bitter pills.
The prime obstacle is likely to be the Arab proponents of the plan. The UAE, Saudi Arabia, Egypt, and Jordan are unlikely to stick to their guns in presenting the plan as a package.
Having taken the lead in cozying up to Mr. Al-Assad, the UAE has since last year demonstrated that it is willing to coax the Syrian leader to back away from Iran at whatever cost to prospects for reform or alleviation of the plight of his victims.
Saudi Arabia, like Qatar and several other Arab countries, initially opposed reconciliation but the kingdom has since embraced the notion of rehabilitation of Mr. Al-Assad.
In early March, Saudi Foreign Minister Faisal bin Farhan Al Saud noted "that there is a consensus building in the Arab world, that the status quo is not tenable. And that means we have to find a way to move beyond that status quo."
Mr, Al-Saud insisted, however, that it was "too early" to discuss Syria's return to the Arab League that groups the Middle East's 22 Arab states. The League suspended Syrian membership in 2011 because of Mr. Al-Assad's prosecution of the civil war.
Even so, this puts the ball in the US and European courts.
Much of the Arab proposition is about enticing the United States and Europe to be more accommodating and more inclined to a conditioned lifting of sanctions.
The problem is that Mr. Al-Assad is likely to call the Arab states' bluff in the knowledge that Iran is his trump card.
A speedy in principle US and European embrace of the Arab proposition would hold Emirati and Saudi feet to the fire and put Mr. Al-Assad on the back foot.